The Senate Might Pass A Bill That Could Eliminate Your Internet Privacy
Here's something you may have missed as the world has continued to crumble around you: a bill that would take away your internet privacy has reached the Senate floor. Very cute of our lawmakers to sneak in these lil' easter eggs while we're all distracted by a global pandemic.
The  proposed bill is called the Eliminating Abusive and Rampant Neglect of Interactive Technologies Act, aka the EARN IT Act. You may be looking at this and thinking, "I mean, eliminating abuse and neglect sounds like a good thing?" That's true. This bill sounds nice. It markets itself as a bill that will help put an end to child pornography, which sounds awesome. But here's the thing: the bill uses the fear of sexual exploitation and abuse to pass a law that will completely infringe on people's privacy.
The bill was introduced by Sen. Lindsey Graham, which is honestly the first red flag. The EARN IT Act, in practice, would eliminate end-to-end encrypted services. K, wtf are end-to-end encrypted services? Valid question. End-to-end encryption (E2EE) is a method of secure communication that prevents third-parties from accessing data while it's transferred from one end system or device to another. In layman's terms, it's what keeps your conversations and data private and between you and the person you are communicating with online. Think of it this way: do you want the government to read through your DMs?
Decriminalize Sex Work, a national advocacy organization, made an animated short that breaks down why this bill is dangerous:
This isn't the first bill of its kind. In 2018, the Fight Online Sex Trafficking Act and the Stop Enabling Sex Traffickers Act, collectively known as FOSTA-SESTA, was passed under the guise of cracking down on sex trafficking. At face value, FOSTA-SESTA is meant to stop sex traffickers from using the internet to conduct their heinous crimes. However, when you look more closely, you'll see that it prohibits anyone from using the internet to advertise sexual services, including consenting adults who are trying to go about their business safely. 
Many consensual sex workers use the internet to find and screen clients before meeting them, as well as a way to form community and check in with each other about which clients are safe and which are not. So, taking this resource away removed a safety net from sex workers. Sex workers have been put in harm's way because of FOSTA-SESTA, and this could go even further with the EARN IT Act.
Think about it: if a sex worker's client knows they could be caught by the authorities because the government is allowed to look at their private messages, they're probably not going to be as willing to communicate with the sex worker prior to meeting and provide information to let them know they are safe and not a predator. Privacy violations like this leave sex workers without safety resources and push consensual sex work underground, making it much more dangerous.
But it's not just sex workers who will be affected by the EARN IT Act. There are plenty of communications that should be kept private, like those between lawyer and client, therapist and patient, doctor and patient, etc. So many of our interactions are online these days, especially with quarantine, and many of those private conversations should be kept that way. Also, I don't want people accessing my nudes for free!
Bills like this often pass unanimously because lawmakers don't want to look like they're easy on sex trafficking or child pornography. But the gag is that that's not what these bills are really about. They're about gaining access to private interactions so they can use them as proof to criminalize.
If you want to protect your privacy and the privacy of those whose livelihoods depend on it, call your senators and ask them to vote against this bill. And if you want to send them an email,  here is a link to help you easily do that!
Turns Out 'Jane Roe' Was Paid To Pretend She Opposed Abortion
I'm not sure whether or not this story can be categorized as good news or bad news. The limited nature of binaries fails us once again.
An…interesting new development in the history of Roe v. Wade has come to light this week, as a new FX documentary AKA Jane Roe about the woman known as Jane Roe was released. "Jane Roe" was the then-unnamed plaintiff in the landmark 1973 Supreme Court case that legalized abortion. Jane Roe was Norma McCorvey. McCorvey herself never actually got an abortion, but for years after, she was a part of the pro-choice movement. Then, in the '90s, McCorvey suddenly flipped her stance and began speaking out against abortion. She claimed to be "born again" as an evangelical Christian, even despite her identity as a queer woman. A real bummer that we ultimately did hate to see.
Turns out that change of heart — like many elements of the anti-abortion rights movement — was all based on a lie.
In the film, McCorvey reveals that her shift to pro-life ideals in the 1990s was all a farce, and that she only claimed to be anti-abortion because she was paid. Yay?.
In AKA Jane Roe, a documentary about McCorvey's complex life, she reveals why flipped and started doing live speeches for anti-abortion groups. "I think it was a mutual thing. I took their money, and they'd put me out in front of the cameras and tell me what to say. That's what I'd say. It was all an act. I did it well too. I am a good actress." A tit for tat, as they say.
In the documentary, McCorvey wants to set the record straight while she has the chance — she passed away in 2017, before the movie was released. She says, "If a young woman wants to have an abortion, that's no skin off my ass. That's why they call it choice," she said in her colorful "deathbed confession."
Aside from the fact that it's not just "young" women who need to end pregnancies, I can only hope my last words include the phrase "no skin off my ass."
McCorvey's shift to the opposing side of the abortion movement was disappointing, but it wasn't random. In one of the interviews in AKA Jane Roe, McCorvey explains the resentment she felt towards the left-wing feminists who often looked down on her. They felt she was too uneducated to give public speeches, and instead wanted to use her as a silent symbol for the movement, without ever really treating her as wholly human. Naturally, McCorvey was turned off by that.
McCorvey was, in fact, uneducated. She came from poverty, and had endured abuse throughout her life. She represented the kind of woman who is often left behind in America, especially when it comes to reproductive rights. And yet, the leftwing feminists who fought for her still didn't treat her with respect. In a sense, they used her too, just as the evangelicals did. So, I guess McCorvey went to the people who were going to pay her.
There's a lesson here, that I *hope* we can remember. On the left, we often claim to be for the working class, but too often, that's just symbolic. And that is how we lose their support.
People don't want to be part of a movement that looks down on them. Why would they? Food for thought!
Image: mark reinstein / Shutterstock.com
Want more news like this? Sign up for Sup's daily newsletter to laugh (instead of cry) about the news.
Here's What We Know About The Sexual Assault Allegations Against Joe Biden
Trigger Warning: This article contains descriptions of sexual assault. 
We previously penned an article with the headline We Need to Talk About These Assault Allegations Against Joe Biden. One month later, here we finally are. Yay?
In recent weeks, woman named Tara Reade, who worked for Joe Biden when he was a senator in 1993, has come forward accusing the presumptive Democratic nominee of sexual assault, expanding on a previous claim that Biden had touched her inappropriately to allege he also pushed her against a wall and sexually assaulted her.
After remaining silent about the allegations for many weeks, Joe Biden this morning made a statement denying them.
In a written statement, Biden says that this incident "never happened." The former Vice President and presumptive Democratic nominee also attempts to advocate for survivors of sexual assault, saying, "While the details of these allegations of sexual harassment and sexual assault are complicated, two things are not complicated. One is that women deserve to be treated with dignity and respect, and when they step forward they should be heard, not silenced. The second is that their stories should be subject to appropriate inquiry and scrutiny."
Biden echoed the sentiments of the written statement in an interview on MSNBC, where he reiterated, "I'm saying unequivocally it never, never happened." He also urged the National Archives to search through his Senate records to identify any complaint of misconduct, which Reade says she filed with the Senate in 1993.
Other Biden staffers at the time say they do not recall a complaint or ever discussing an issue like this with Reade. Reade's motivations  have been questioned because of past praise of Vladimir Putin.
So, Biden has graduated from ignoring the allegations to denying them. A bit derivative, but I'm glad he is addressing them now, as they are bound to come up in November. We all know Trump will bring this sh*t up, and Biden needs to be prepared for that. *Thinks about the inevitable moment when these two men go back and forth about their sexual assault allegations on the debate stage and voluntarily dissociates until 2021*
To recap, Tara Reade came forward with allegations of inappropriate touching from Biden back in 2019 when several women did the same. She spoke of incidents when Biden touched her neck and shoulders and made her uncomfortable. Reade has since elaborated on her story, and says Biden shoved her against a wall and penetrated her with his fingers without her consent.
Unfortunately, her story wasn't met with much of the "believe women" and "all women should be heard" sentiment that the world claimed to adopt in the post #MeToo era. Not many major news outlets covered the story, people accused Reade of being politically motivated, and Biden himself remained silent while women like Nancy Pelosi and Stacey Abrams had to speak on the issue for him.
Not our best work as the party who claims to be champions of survivors, I'll say that.
Perhaps the reason we finally saw some acknowledgment of these allegations this week are because of a) pressure from women's rights groups pleading with the former vice president to make a statement before they had to publicly ask him to, and b), evolving reporting that suggests there is more evidence that can be investigated.
Originally, Reade's brother and a friend who asked to remain anonymous were able to confirm that she told them about the assault after it happened. This week, two more people came forward to say Reade discussed the incident with them.
A former neighbor of Reade's, Lynda LaCasse, told Business Insider, "This happened, and I know it did because I remember talking about it."
Another source, Lorraine Sanchez, a former coworker of Reade's, says she recalls Reade complaining at the time that her former boss in Washington, DC, had sexually harassed her.
Reade had also previously said that she had talked to her mother, who has since passed, about the assault. A newly surfaced video from 1993 shows a woman calling into "Larry King Live" to seek advice for her daughter who was having "problems" working for a prominent senator.
"My daughter has just left there after working for a prominent senator, and could not get through with her problems at all," the woman says. "And the only thing she could have done was go to the press, and she chose not to do it out of respect for him."
Reade told CNN that she is confident the voice in this video is her mother's.
In his official statement, Biden called on the National Archives to release any existing complaint related to Reade's employment, even as he continued to oppose requests to release other documents related to his years in the Senate, which are housed at the University of Delaware and not scheduled for public release until two years after he leaves public life.
When pressed by MSNBC's Mika Brzezinski about why he wouldn't allow a search for any documents related to Ms. Reade at the University of Delaware, Biden — seemingly annoyed by the question — claimed that there wouldn't be anything to find there. He also suggested that releasing the papers could result in the release of private, confidential conversations with officials that his political opponents could use to undermine his 2020 chances. Who, Donald Trump?! He would never!
So, as it stands, Biden denies the allegation, there are several people able to corroborate Reade's story, but there isn't any evidence being released that could verify her official complaint against Biden. Hopefully, we can move forward with this information and do a thorough investigation, as women and all survivors do deserve to be heard.
Don't miss an update on this story — subscribe to the Betches Sup newsletter for the only daily news rundown you need. 
The Most Ironic Signs At Social Distancing Protests
As you may have heard, some people are getting sick of social distancing. Well, I mean, we all are, for the most part, but some people are so tired of it that they are gathering to protest.
Across the country last week, people gathered in places like Michigan, Ohio, and D.C. in protest of the shutdowns, aka breaking social distancing rules and sharing germs in the middle of a pandemic, all in the name of freedom and our right to hang out at Outback Steakhouse.
It's important to note that a majority of Americans are not on the street violating social distancing guidelines to protest stay at home orders. Polling shows that most Americans are in favor of extending social distancing protocols as long as experts advise, and curves throughout the country show such measures are working.
In short, we have the right to gather and protest, it's just not the wisest tactic right now, given the circumstances. And neither is reopening things. These are short term releases and solutions for a long time problem. While I understand people's frustration and sympathize with those who need work to survive rn, it is hard to feel bad for some of the people who held up signs that were problematic at best, and absolutely toxic and f*cking stupid at worst. Here are some of the most unforgivable signs from the social distancing protests.
Ah yes, the best way to protect the vulnerable is to bring a child to a crowded space during a global pandemic.

Mmmmmm…what?

The mental gymnastics for this is outside of my athletic abilities.

White people using references to slavery in the US to describe their current situation of politely being asked to stay at home for a bit?  We absoluteeeeeeelyyyyyyy

hate

to see it.

Again. Let's maybe not compare this to slavery. 

"And when you're a star, they let you do it. You can do anything. Grab 'em by the pussy. You can do anything." – D*nald Tr*mp
Conservatives: Maybe you should have used protection

Also conservatives: pic.twitter.com/geelTRbE26

— The Betches Sup (@Betches_Sup) April 19, 2020
Liberty is kinda futile when you're dead, no?

Well, in that case shut it down!!!! People are dying, but *this* woman wants a haircut!!!!  
then pick up some scissors Karen! no one should have to risk their health and families for your bob upkeep https://t.co/Qap1RyBOgZ

— 🌘 STINK 🦇 (@cethsain) April 21, 2020
Op, looks like they're down with socialism. Let's draw up the paperwork and get this party started!
Well, thanks to #COVID19, the absurdity has now come full circle. After years of US right-wingers smearing Sweden as a radical feminist, globalist, cultural Marxist, Islamist-loving hellhole…Trump's MAGA army are now holding up signs reading "Be Like Sweden!" pic.twitter.com/7gkTW7ApfL

— Christian Christensen (@ChrChristensen) April 18, 2020
I….
For anyone who doesn't think the protests are about privilege…#COVIDIOTS pic.twitter.com/PfAkCd6ZeG

— ProVaxx Mom says Stay the F home! 🏡👩‍💻 (@ProVaxx2) April 19, 2020
Just gonna leave this one here.
It's a wee bit ironic, he's in scrubs and she's hanging out the passenger side of her best friend's ride trying to holler pic.twitter.com/T2g2UeafA8

— shawn (@nwahs086) April 21, 2020
(Image: Alyson McClaren)
This Viral Video of a Senator Making a Tuna Melt Has Us Screaming
I never thought I would say this, but a new video has been released during the coronavirus quarantine that made me cringe even harder than Gal Gadot's embarrassingly tone deaf "Imagine" sing-a-long. What on Earth could be more devastating than a bunch of rich celebs trying to heal everyone by singing off-tune in their mansions, you may ask? A senator making the most horrendous tuna melt sandwich I have ever seen on Instagram Live. That's what, b*tch.
Okay. So. First, mentally prepare yourselves to be repulsed.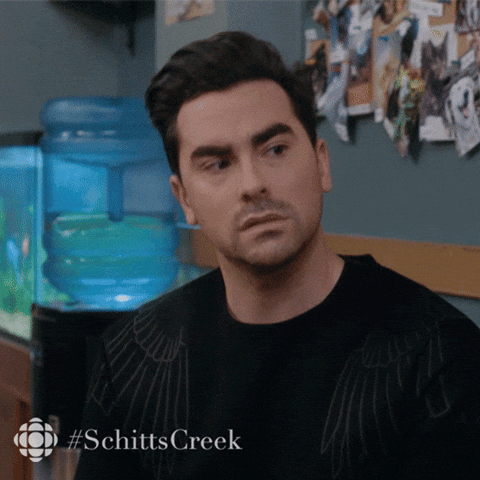 Great, now let's dive into this nasty tuna melt disaster. Democratic senator Mark Warner of Virginia decided it was time for him to give back to the community by sharing a recipe from his past that he apparently still eats all the time. Great. How very wholesome. However, the "recipe" is for a tuna melt, which is honestly fine by me. I don't mind a good tuna melt if it's done right. This was not done right, fam.
First, let's peep the caption:
My daughters won't eat them anymore, and my staff tried to stop me from sharing this quarantine delicacy with the world. Fortunately for you, they were OVERRULED. So here it is, my soon-to-be-world-famous Tuna Melt.
A lot to unpack here. His daughters and staff had tried protest this abomination, but to no avail. As they say, if everyone who loves you tells you you're making a bad decision, go ahead and go for it! Has been working for me re: my dating life for years! Also, absolutely obsessed with him calling this his "soon-to-be-world-famous Tuna Melt." Gorgeous. No notes.
Now on to the actual recipe. Senator Warner's first mistake is that he does not mix the tuna and the mayonnaise. Instead, he takes each slice of bread and just absolutely goes to town, squirting a mountain of mayo on each slice. It is…upsetting. White people: when will we answer to our sin of worshipping mayonnaise? Not soon enough.
Ok @MarkWarner we need to talk. That's too much mayo dude. Where is Lisa? I love your effort…but…. https://t.co/Fnuvg5bHhQ

— Claire McCaskill (@clairecmc) April 21, 2020
Next, the senator opens his can of tuna, which he notes is his preferred brand of Chicken of the Sea (he and Jessica Simpson both). Then he does.not.drain.the.tuna. Nope. He just scoops it right onto the bread. I…
Next up is cheese. This is fine. He chooses some mediocre cheddar, declaring proudly that he's a "two slice man." Whatever.
THEN. THENNNNNNN. This grown-ass man….puts his "soon-to-be-world-famous" sandwich IN THE MICROWAVE. Sir.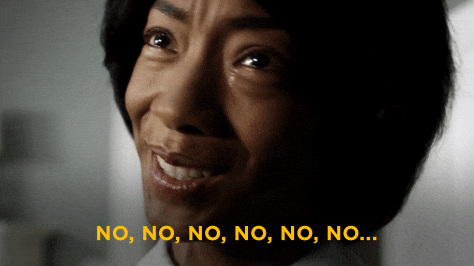 This man is claiming his sandwich should be world-renowned, and he is cooking it in the god damn microwave. Not even toasting his bread. He is microwaving tuna fish!!!! That is a war crime.
And this, my friends, is why going live on Instagram should be illegal.
Want more news like this? Sign up for Sup's daily newsletter to laugh (instead of cry) about the news.
Images: Twitter(1) Instagram(1) Giphy(2)
Could One Of These Women Be The Next Vice President?
Welp, after a truly wild primary season that started with approx. 666 thousand candidates of various backgrounds in the running, we have narrowed our option down to the old, white, Christian dude. What a breath of fresh air!
No matter your opinion on the man, Joe Biden is very likely to be the Democratic nominee for the 2020 presidential race, and humanity will be in much better shape if he beats Donald Trump. The good news is, Biden still has the opportunity to pick an exciting running mate.

Biden has already promised that he would be picking a woman as is vice-presidential nominee, both as a concession to disappointed progressives and to balance out his relentless straight-white–cis-maleness. Picks are typically announced around late June or July in the run-up to the Democratic National Convention (postponed to August this year), but given the extraordinary times and a campaign that could use a real shot of enthusiasm, we wouldn't be surprised if the second name on the ticket drops sooner than expected.
Here are some amazing women on the shortlist: 
Kamala Harris

Harris and Biden may have butted heads during the primary debates, but that's all in the past. Harris was quick to endorse Biden early on,  sparking early theories that she may top his VP shortlist. The California senator and former attorney general has name recognition, experience, and brings diversity to the table.
Plus, while she's seen as a somewhat progressive pick, a lot of her politics are actually pretty moderate. For Biden, she could be the best of both worlds. Biden ran on being able to secure the Black vote during the primary, and having Harris as his VP could help him solidify that same strategy in the general election. Plus, Harris had a close friendship with Biden's late son Beau — the two worked together frequently as attorneys. general.
And let's be real, she'd add a much needed ~cool~ factor to Biden's, uh, pretty straight edge image.
Elizabeth Warren

Liz! Liz! Liz! Warren and Biden certainly disagree on some things, but this could actually work in their favor. Warren is seen as a progressive, and Biden is seen as a moderate/centrist. If Biden wants to bring in Dems who are further on the Left, picking Warren as his VP could be a smart move. Plus, she has a plan for everything, and could be a very effective VP. Also, after endorsing Biden with a video, Warren told Rachel Maddow that she would say "yes," to the question of whether or not she would accept the role of VP from Biden.
Judging by the complete lack of hesitation in her answer, it seems like something maybe she had already thought about. Makes ya think…
Stacey Abrams

Abrams gained national attention in 2018 when she ran against Brian Kemp for the seat of governor in Georgia. The election was pretty controversial, since Kemp was Secretary of State at the time, meaning he got to oversee an election he was running in, something one could call a conflict of interest. Kemp ended up winning by a small number of votes, but that's a whole other story. Abrams caught the attention of many Americans as she came close defeating Kemp in the red state of Georgia. She's a captivating candidate, and she is a woman of color, which would, again, help with Biden's saltine cracker image.
Amy Klobuchar

Klobuchar was quick to drop out of the race and endorse Biden back when Bernie was the frontrunner, making us wonder if she is working to get that VP spot. She and Biden also make sense as a team. They're both moderates, yet they appeal to different demographics. Klobuchar has that Midwest vibe that does well with…Midwesterners, and liberal women across the country. She's got a real moderate feminist energy, which appeals to white moms, AKA a big part of the voting pool. She's well-liked amongst Dems, and people seem to enjoy her performances at debates. Especially her one liners that I am convinced she learned how to formulate at a $400 week long stand up comedy class at Caroline's on Broadway.
Gretchen Whitmer

Who? You may not recognize Whitmer's name right away, but she has been in the news a lot lately. As the current governor of Michigan, she is receiving some criticism for her very strict measures for combatting COVID-19. People are pissed tf off about it, but as the saying goes…all press is good press. Plus, the main people she is pissing off are Republicans, so it could potentially gaining her some brownie points with Dems. She is def establishing herself as a woman in power who stands her ground, and there's something to be said for that.
WILDCARD: Michelle Obama 

Truly the only thing that could save 2020. And it's not just pundits and stans fantasizing over a Michelle Obama vice presidency — the Bidens can't resist the idea either.
"I'd love it if Michelle [Obama] would agree to it. I think she's had it with politics. She's so good at everything she does. That would be wonderful," @DrBiden says when asked if the former first lady would consider being Joe Biden's running mate. https://t.co/tAOTzVqh4T pic.twitter.com/DShgiFmj9D

— New Day (@NewDay) April 24, 2020
Jill Biden, wife of the presumptive Democratic nominee, said she would "love to see" former First Lady Michelle Obama join her husband's ticket if she would agree to it. The former Vice President himself said he'd appoint Obama "in a heartbeat" but that he doesn't "think she has any desire to live near the White House again."
Well if Joe Biden doesn't pick a woman, after all, it's safe to say I have no desire to live near America again.
Images: Getty; Giphy
Ivanka Trump Violates Stay At Home Order To Travel With Her Family
Whenever guidelines that only really work if we all follow them are put in place, there's always that one bitch who thinks they are above it all and ruins it for everyone. Have I ever been this bitch? I mean, on a class field trip to D.C. where the chaperones said we'd all get ice cream at the end if we were well behaved, but then I went and tried to get a stranger to buy me a pack of cigarettes and got caught…sure. But, as a grown-ass woman during a pandemic when we're being told to stay home so more people don't die? Nah, I'm good there.
You know who's not good, though? Ivanka Trump.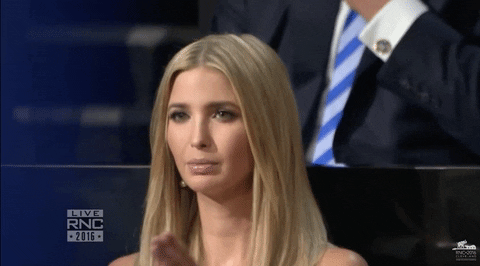 The federal government — you know, the one run by Ivanka's dad — has urged people to refrain from any nonessential travel, but Ivanka didn't seem to take that to heart when she traveled with her family from Washington to celebrate Passover in Bedminster, New Jersey.
New Jersey is one of the country's hot spots for coronavirus, having the second-highest number of reported deaths in the country. So, while traveling there is still legal, it's not exactly responsible.
Plus, when Ivanka travels, she has to bring Secret Service with her, and her trip requires local law enforcement to be on duty. So, she is forcing these people to work in a dangerous situation for her. Cute!
While Ivanka's husband, White House advisor Jared Kushner, has returned to D.C., the rest of the family reportedly remains in New Jersey.
Wanting to spend a holiday with family is totally understandable. Shit, I wish I could see my parents right tf now. I miss them and want a hug from them to help me feel better during these trying times. But, I live in New York, the major hot spot for COVID-19, and traveling from here to go see them in Maine would be irresponsible and dangerous. So, I'm posted up in my tiny New York apartment with all four of my roommates.
It's called civic duty, Ivanka, look it up.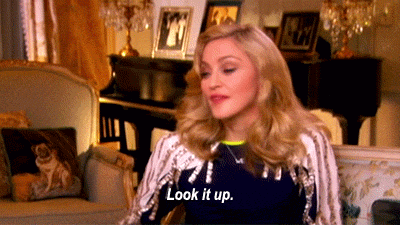 Plus, Ivanka is a public figure, so she has a responsibility to set an example for the rest of the country — pockets of which are raging against their state's stay at home orders. She seemed to acknowledge this last month when she tweeted "Social distancing saves lives!" and asked followers to "Please do your part. We are all in this together."
In these toughest of times, America shows her spirit and strength. This will end and we will emerge stronger than ever before.

In the meantime, social distancing saves lives! Please do your part. We are all in this together. 💛

[Part 1] pic.twitter.com/iYzMunLJyO

— Ivanka Trump (@IvankaTrump) March 30, 2020
It's near impossible to convince people they should be staying home while refusing to practice that advice yourself. If they see leaders traveling, it will make them wonder, "Why shouldn't I be able to, then?"
As we've seen from the protests in Michigan — where people are taking to the streets and demanding that businesses reopen — that people are already having a hard time understanding that it's important to stay home. So, we need our leaders to, get this, *lead* by example. And traveling to one of the hot spots for a holiday doesn't cut it.
Images: Giphy ( @election2016, @tkyle)
Want more news like this? For a daily news rundown to make you laugh instead of cry, subscribe to the Betches Sup newsletter.
Chris Cuomo Hates His Job Just Like The Rest Of Us
Welp, Chris Cuomo has snapped.
To be fair, the man has been through some sh*t, as of late. The longtime CNN anchor and annoying younger brother to NY gov Andrew Cuomo famously contracted COVID-19, and has struggled with the illness over the past few weeks, citing feelings of fear and depression.
Apparently all of this stress and misfortune has gotten to him, as he absolutely went *awf* on a SiriusXM radio show, essentially saying that coronavirus has made him realize that he doesn't want to keep living the way he's been living.  A virus-induced existential crisis from the guy who gets in brotherly spats with Gov. Andrew Cuomo on live television? And I thought I'd seen it all!
CNN anchor Chris Cuomo says his COVID diagnosis has made him rethink his career: "I don't like what I do, professionally, I've decided … I don't value indulging irrationality, hyper-partisanship. I don't think it's worth my time anymore."pic.twitter.com/AmkUsuoATY

— Alex Salvi (@alexsalvinews) April 14, 2020
So, what's on Chris' mind? There's no mystery there, cause he word vomited all over the table for us.
When talking about how battling coronavirus has made him examine his life and what he wants from it, Cuomo shared that he has come to the conclusion that he f*cking hates his job. To be clear, Cuomo anchors a coveted 9 p.m. slot on CNN during which he can talk about essentially whatever he wants, interview presidential candidates, and have endearingly awkward exchanges with his brother governor.
Despite this, Cuomo said: "I don't like what I do professionally. I don't think it's worth my time." More specifically, he doesn't want to indulge in the theatrics that are politics these days. "I don't want to spend my time doing things that I don't think are valuable enough to me personally," Cuomo said. "I don't value indulging irrationality, hyper-partisanship."
Adding what will certainly be fuel to the cable news dumpster fire, Cuomo grumbled about talking to "Democrats about things that I don't really believe they mean" and "Republicans about them parroting things they feel they have to say." Alright well, at least he hit us both.
Cuomo got dude-who-showed-up-blatantly-stoned-to-every-college-lecture level philosophical when he said, "I don't think it's worth it to me because I don't think I mean enough, I don't think I matter enough, I don't think I can really change anything, so then what am I really doing?"
I would say maybe he took some LSD or magic mushrooms and came to some nice conclusions about the value of life and partaking in capitalism, but that theory all goes to sh*t with this next part.
Cuomo explained how he no longer wanted to be a public figure, using a recent incident as an example for why. Apparently, someone confronted him outside of his Southampton home on Easter Sunday, scolding him for being outside while he is infected with COVID-19.
"I don't want some jackass, loser, fat tire biker being able to pull over and get in my space and talk bulls–t to me, I don't want to hear it," said Cuomo.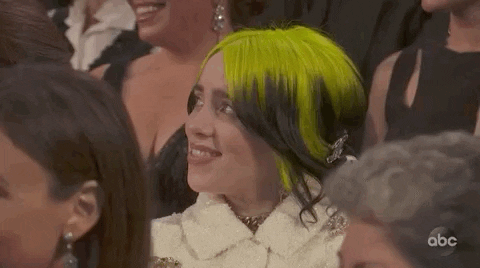 Cuomo said he wants to be able to talk sh*t back to people like this "jackass, loser, fat tire biker," and tell them to "go to hell." He feels he can't do that as a public figure, as it would be all over the news. Maybe like that time he lost his temper at a Trump supporter who called him "Fredo," to which Cuomo responded "I'll f*cking ruin your sh*t" while threatening to throw the man down a flight of stairs.
It sounds like our boy Chris had a game plan for abandoning his current life. He said he's more concerned with living a private life than "making millions of dollars a year," and that he's not worried about letting it go "because I've saved my money and I don't need it anymore."
Um, yeah. If your biggest problem is some guy on a bike pissing you off outside of your *Southamptons* home, I'd say you're doing alright. Go ahead and let those extra millions go, it won't kill you, contrary to rich people's belief.
Cuomo also peppered the fact that he thinks "Trump is full of sh*t" into his rant, which we do love to see.
Today, Cuomo is reeling a bit. He responded to reports of his confessional that he "never meant" what he said, and he's happier than ever at CNN.
"I have never been in a better position, professionally, than I am in right now. They've been so good. They've been so supportive of me in ways I could never have imagined. … I've never had a group of people professionally care about me the way they have shown. I'll never be able to repay them, but I'll try hard to do so. I've never been more grateful. I've never been on a better team."
He added that he's recently renewed his contract with CNN, which probably contractually obligated him not to trash his employer. Just a thought.
We hope Chris feels better soon, that he gets to live his best life, and thrives in peace.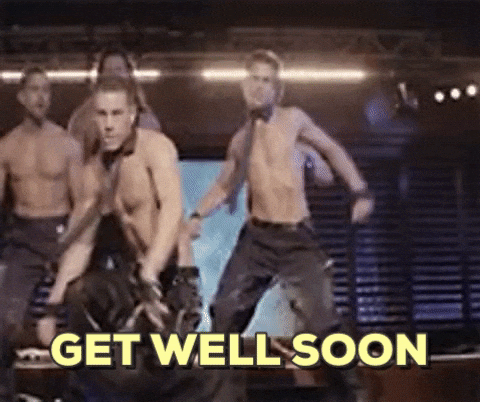 Images: Twitter (1), Giphy (2)