The Best 'Bachelorette' Recap You'll Ever Read: Class Is In Session
Well, well, Bachelor Nation pals, here we are again. We're back for another season of The Bachelorette. What did you do with your time off between the Bachelor in Paradise finale and the premiere of Michelle's season? Let your takeout barely go bad in the fridge? Accidentally leave one lone wet sock to mildew in your washing machine? I mean, this is too much. I've had Taco Bell run through my digestive system at a slower pace than this break between seasons! I haven't even gotten sick of scrolling through all of the successful BiP couples on Instagram yet. *sighs so deep it creates a new fault line* But I digress. 
Let's go ahead and get into the premiere: the good, the bad, the cringe, and the things that will haunt my spirit until my dying day.
The Good: The Kids
We start things off with an introduction to Michelle Young, the hottest fifth grade teacher in all of Minnesota, and I'm already a fan. By "already a fan" I mean of the kids in this classroom. I love that ABC got enough signed parental consents to film her while she works. But I wonder, is ABC  also going to be liable for the inevitable therapy they'll all be needing post-filming?
MICHELLE: Okay class, what happens when we take one woman over 30 and add 30 single men in various stages of steroid dependency? Hmm? Can anyone tell me what that equals?
THE KIDS:

The one kid is like, "isn't it weird that she'll be kissing 30 guys?" Yes, sweet child, it is weird. But if this weirds you out, just wait until Miss Young explains the Fantasy Suite dates to you… 
I will say, Michelle looks great this season. Like, she is so fit it makes me want to die. ABC must agree, because they took one look at those Pilates arms and wasted no time in branding her as "Hot Teacher." They are leaning all the way in, y'all. Expect no less than 60 teacher puns in the next 120 minutes of the episode. Mark my words, people. 
The Bad: First Impressions Of The Guys
The kids are a nice introduction for when we get to see the real show and tell: the limo entrances. I worry the guys heard "teacher" and thought the way to Michelle's heart would be to act like variations of Dennis The Menace. It's the only explanation for these childish entrances. Here are some highlights of the lowlifes:
Chris S, self proclaimed "Southern Gentleman," procured his own bus for the occasion and walked out looking like Prince George in his first day of school pics. Never mind that Chris looks less like a gentleman and more like a guy who would argue about mask mandates on an aircraft. Good luck with him, Michelle!
Clayton (our next Bachelor btw) walks in with a yardstick and coyly asks Michelle to beat him with it. He tells her that he'll be on his best behavior, and then bends over the nearest potted plant like he's Anastasia fucking Steele. Look, guy, we don't need to hear about how you sprouted an erection during your first spanking by an authority figure. Save that for your therapy sessions like a normal person!
Jamie, 32, tells us he is a "biotech CEO" and I have questions. Namely, what is that and for what company are you a "CEO"? The vagueness of the wording is making me think "biotech CEO" is actually code for "makes a living selling own sperm." Be honest with us, Jamie!
Brandon K literally hands Michelle some Mardi Gras beads and asks her to show him her tits. Again, only in porn do the nice teachers acquiesce to those kinds of requests. Christ. 
Rick, a medical sales rep from LA, makes his grand entrance as an appetizer. James from Katie's season walked so Rick could roll out on that entrée cart. 
Peter, a 26-year-old "Pizzapreneur", is the sole reason New Jersey's tourist rates just plummeted. The man shows up in a bedazzled suit, flinging around cannolis with reckless abandon and screaming about pizza principessas. His personality feels like the equivalent of a Forever21 floor. 
I will note that there were a couple of shining stars among the men: Brandon J and Nayte. Instead of leaning into whatever adolescent teacher fantasies the rest of the guys rubbed one out to before the cocktail party, they choose to woo Michelle with their honesty and easygoing vibes. A novel idea, truly. Michelle is especially taken with Nayte, whom she ends up giving her first impression rose to later in the evening. 
View this post on Instagram
View this post on Instagram
The Cringe: Joe's Ghosting Act
Nothing is cringier than witnessing Joe's entrance. When he walks out of the limo, Michelle immediately says that she recognizes him from somewhere. He's like "it's because we're both from Minnesota, lol!" and she's like "nooo that's not it, I think you've maybe wronged me before." MICHELLE. You can't just say that to their face! At least let your suspicions boil inside you to apocalyptic levels before bursting like a dam in one cataclysmic torrent!
She says that she DMed him years ago and they messaged for a bit before he ghosted her. "Ghosting" feels like a strong term to use in this instance. Isn't that just what dating is these days? Messaging until one of you fades into the ether? Also, Michelle deserves a purple heart for verbally acknowledging that she slid into someone's DMs. Michelle!! That is a sacred act between you and your 12th glass of wine. No need for all of America to know that. 
Later, Michelle confronts Joe about his ghosting her. My god, and now with the ghosting! Michelle, take that shit to your grave! Joe says that the reason he stopped messaging her was because at the time he was feeling overwhelmed about George Floyd, and Michelle is not having it. Honestly, bring out the receipts. I think I need to see the extent of the messaging before I pass judgment. Her reaction does seem a little harsh considering they probably met after she liked a shirtless picture of him by a pool. You can't be mad at a stock image, Michelle!
The Things That Will Haunt My Spirit Until My Dying Days: Tayshia & Kaitlyn's Search & Seizure
Look, I'll admit. I've had my issues with Tayshia and Kaitlyn as hosts. What can I say? I don't miss Chris Harrison, but I miss his barely contained disdain for "the process." There's too much pep in the Bachelor franchise these days, but these two were absolute gold this evening. Before the rose ceremony even begins, they're going through the guys' hotel rooms looking for incriminating evidence. I'm sorry, but don't you need a warrant for that search and seizure? I didn't realize Benson and Stabler were assigned to Palm Springs. 
TAYSHIA AND KAITLYN RN:

And BOY do they get the goods on Ryan. Ryan, the shirtless farmer from San Jose, was actually one of the bright spots from Michelle's first night. He came off hot and charming despite wearing his shirt unbuttoned to his navel. Talk about a Cinderella story. Michelle was clearly feeling him after he surprised her with ice cream from his ice cream truck at the cocktail party—and that's not even a euphemism for something dirty! He actually fed her during that 18-hour first date marathon!  
So, what exactly did the Special Victims Unit find in their search? Well, in addition to riding tractors and flashing cleavage, Ryan is also a criminal mastermind with files upon files of notes on how to win more screen time. You're telling me that someone would actually come on this show for the wrong reasons? Color me shocked. Honestly, the bigger crime is how he did Jason Tartick dirty in his show notes.
View this post on Instagram
Okay, Kaitlyn and Tayshia have no chill. They're acting like they broke the Watergate story, when in reality they just discovered a man with a pulse is actually a piece of shit. Their delivery of Ryan's betrayal to Michelle is just as ridiculous. Tayshia's like, "He doesn't actually care about teachers!" Lol, yes, that's the biggest issue with his cheat sheets, not that he literally labeled it "project rose" and had line graphs on personality types that get the most screen time. I hope Michelle sends him home or, better yet, throws his body over a burning pyre. It's what he deserves!  
Once Michelle hears the news, she wastes no time in going full-on teacher on his ass. She forces him to show her his cheat sheets and then marches him to his room like he she's about to break out Clayton's yardstick once they're in private. Ooooh, you're in trouuuuble. 
RYAN: My friend's wife wrote those notes!!
THE WIFE: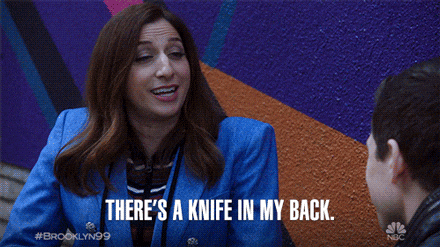 HAHAHA. I love that Ryan is blaming this on his friend's wife. Honestly, let's get her on the show. I want to hear about her part in this!
Sadly, Michelle lacks my lust for blood, and instead of requesting a medieval stocks be placed in the hotel lobby to allow her and the contestants a chance to throw fruit at Ryan's prone body for the remainder of the cocktail party, she sends him home with a cold goodbye and moves on. Booooo. 
View this post on Instagram
After Ryan leaves, ABC positively zips through the rest of the episode, and we're at the rose ceremony before we know it. The ceremony moves quickly and leaves little room for dramatics. After one long, drawn-out pause, Michelle ends up giving Casper The Friendly Ghost Joe her last rose of the evening. We say goodbye to JoMarri, Jack, Garrett, Edward, Bryan, and Brandon K (of the "show me your tits" pickup line). I can't say any of you will be missed. Until next week!
Images: ABC / Craig Sjodin; Giphy (3); tvgoldtweets, @bitchelorette_ , @bachelornation.scoop / Instagram
The Best 'Bachelorette' Recap You'll Ever Read: Meryl Streep Would Like To Be Excluded From This Narrative
Welcome back to the best Bachelorette recap you'll ever read! Can you believe we've actually made it to the season finale? That's right, Katie has narrowed down her list of eligible bachelors to her final two men: Blake and Justin. If those names sound surprising to you, that's because her selection process was done much like the way I used to select a partner during college at last call: by blindly reaching for whoever was left standing and hoping he wouldn't puke in the cab ride home. But, you know, I'm sure this will work out great for you, girl!
Last week during Hometowns we watched Katie's relationship with Greg—arguably the strongest relationship of the season—deteriorate faster than a New Years resolution. Ultimately, I think Greg needed more emotional validation (read: an "I love you") from Katie and she wasn't willing to give him that at this stage in the process. This resulted in Greg fleeing the Hyatt in a whirl of flannel and angst, an exit that would have given 13-year-old me a run for my money when I made a similar dramatic departure from a Dillard's after my first bra fitting, and Katie questioning if she even wanted to finish out the rest of the season with the losers she had left. (I paraphrase.)  
Which brings us to tonight! I think it's safe to say that the finale felt… anticlimactic? In the sense that no one f*cking cared who actually won Katie's heart and everyone just wanted to know what the deal was between her and Greg. The first 45 minutes included ABC replaying old footage from the season on loop for the sake of a "recap." It's as if ABC expects us all to have the short-term memory of my grandmother, because there's literally no excuse for them to insist on replaying something we just watched SEVEN DAYS AGO with this much fervor. We just want to see who she chose as her consolation prize and move on with our lives, okay!!
Slim Pickin's

Speaking of the consolation prizes, Tayshia and Kaitlyn tell the men that Greg has left the show and that, congratulations, we're moving directly into a Fantasy Suites/Proposal Day hybrid situation! I will say the horror on Justin's face at realizing he somehow made it to the final two and will have to propose to a woman his parents couldn't even be bothered to FaceTime is actually priceless. Don't worry, buddy! You'll only have to propose if Blake decides to slide into Claire's DMs after all! On second thought, maybe you should start Googling "heartfelt proposals" now… 
View this post on Instagram
Pretty quickly it's established that this game is Blake's to lose. For a moment there I thought Katie might take Justin to the Fantasy Suites because he's hot and hasn't self-eliminated yet and his cum face is probably outrageous, but Katie sends him home before there's time for him to waggle those eyebrows at her and change her mind. This means that Blake is her first and only Fantasy Suites date and she puts it all on the line. And by "all" I mean the one thing she swore up and down she would not do until a guy got down on his knee and proposed. 
During the dinner portion of the evening Blake fumbles out an "I love you" and Katie, realizing it's either compromise her morals or have to re-download Hinge, says she loves him too. Excuse me, WHAT. Okay, so let me get this straight. Exactly 24 hours ago, she would not say the "L" word to Greg after he handed her his ravaged heart on a bloody platter AND YET Blake mentions soft kisses once and she relents?!
I'm sorry, but that "I love you" felt strategic AF. Like, that was a giant F*ck You to Greg. Not only did that feel petty and insincere, but if I were Blake watching this back, I'd feel a little used. 
Speaking of Blake, is it just me or does he seem especially out of sorts this episode? It's like now that Katie has set fire to the entire foundation of this show by combining the fantasy suites with proposal day, his last two brain cells are malfunctioning and refusing to process it. 
TAYSHIA AND KAITLYN: How are you feeling about your proposal?
BLAKE: I feel like scrambled eggs.
Wow. So beautiful. Is that a direct quote from Pride and Prejudice's Mr. Darcy?
Like, Blake looks positively ill at the thought of proposing and having her accept it by default. But you know what? They go through with it! They grin and bear it and get engaged! A love story for the ages!

Aunt Lindsey Is A National Treasure
One of my favorite parts of last night's episode was Blake meeting Katie's family. I love when ABC brings out family members just in general because there's nothing that feeds my soul quite like watching large amounts of disdain and skepticism. And I knew we'd be in for a real treat when Katie's mom entered stage right with the Charmed logo tattooed on her cleavage. I hope they make Blake swear his intentions on the Book of Shadows. 

But no one—and I mean NO ONE—stole the show quite like Katie's Aunt Lindsey did. She was wholly unimpressed with this entire production. A total Phoebe, if you will. And look, Blake's presence on this show is a hard pill to swallow for most people. For one, it's not just that he's trying to find love on reality TV, but that he's tried to find love on reality TV multiple times. Then there's the total suspension of disbelief you need to engage in when he discusses his "job" but supplies about as many details about it as a blank MadLib. So, you know, I understand the brazen lack of respect she showed to him. 
I will say, though, Lindsey was the only one really asking the hard questions. My favorites being, "so why do you want the beard" and, "what do you two have in common aside from both owning vibrators?" LINDSEY. YOU SAVAGE. The vibes I'm getting from this family is that they would definitely require a blood oath upon asking for someone's hand in marriage. How else will they be able to vanquish their enemies?

An icon for the ages
Also, can I just say, it's probably for the best that Greg self-ejected before this little meet-and-greet with Katie's family? There is no scenario in which that boy wouldn't have crumbled beneath the unrelenting gaze of Katie's aunt. 
Greg's Final Stand

And now for the real show. Yeah, it was nice to see Katie get engaged and all that, but let's get to the good stuff: Greg's return to the stage. During "After the Final Rose," Kaitlyn and Tayshia brought Greg out to have one final confrontation with Katie. Before I get into this section of the recap, I'm just going to make my stance known: I'm #TeamGreg AND I DON'T CARE WHO KNOWS IT. 
Here's the thing, I've been a long-time fan of Katie's and, despite what I'm about to say, truly do hope she's happy with her choice and got the love story she wanted from this franchise. BUT her behavior over the whole Greg thing was outrageous to me. I know a lot of people have been throwing the term "gaslighting" out there and calling for Greg to be drawn and quartered in the town square, but I'm gonna be real with you guys: I just don't see it. And this is coming from a woman who has a bottomless pit within her specifically reserved for the unending, blistering rage she has toward the male gender! 
Look, do I think Greg overreacted last week? Absolutely. But fundamentally, I think they couldn't effectively communicate their feelings to each other and because of that a very real connection was severed in the most dramatic of circumstances. Like, I think Greg was contextualizing their relationship as an entity beyond the show. He saw their connection as the real deal and something that went beyond rose ceremonies and cocktail parties. Meanwhile, Katie was wholly invested in this "process" and wanted to see it through to the end. That's totally fair, by the way, but because of that I don't think she was looking at their relationship as a thing beyond the show, but rather, as a thing within the show that she was still trying to figure out. The situation sucked, but I don't think either of them should be vilified for the way they handled it.
Flash forward to ATFR, and Katie is out for blood. During Greg's one-on-one interview with Tayshia and Kaitlyn he seems sad but ultimately accepting of Katie's engagement with Blake—despite her throwing out an "I love you" before proposal day. He could have been super petty and snide, but the only person who acted that way last night was Katie. I mean, their confrontation was literally nuts. Katie had so much hostility and anger for someone who is supposedly very happily engaged to the love of her life. 

First, she accuses Greg of never loving her and only being on the show to progress his acting career, to which he replies, "I'm no Meryl Streep." Look guys, I'm pretty sure Meryl would like to be excluded from this narrative, one she never asked to be a part of since summer of 2021. Also, I love that Katie just believes something that she read on the internet. She's screaming at him about something she read about on Deux Moi for goodness sake! I'll say it again, but if she's soooo happy in her current relationship then shouldn't this sh*t with Greg not matter?
Then starts in on how she thinks he gaslit her which… agree to disagree I guess. Personally, that was not my take on the situation, though I'll concede that I'm an outsider looking in and ultimately don't know the reality of their situation. But he seemed genuine and heartfelt in his feelings for Katie. Again, he could have been extremely petty in how he handled himself on ATFR and he was nothing but respectful to her. Plus, he's apologized like a million times. What more does she want from him? For him to sacrifice his pinky finger as penance? 
The crowd seemed equally confused about who to root for. Though they gave Katie some half-hearted claps when she called him a gaslighter, the crowd also cheered for Greg after he declared, "I emptied my heart out to you on the couch and all you gave me was a pat on the back." The thing about Greg is he seems authentic and maybe that's the acting classes he took in undergrad, but MY GOD, if he were that good of an actor he wouldn't be on this freaking franchise. Can't we just leave it at they weren't right for each other and be done with it?
View this post on Instagram
I think her behavior was so off-putting to me because she made her bones on the franchise by advocating against petty squabbles and bullying behavior, and here she was taking petty jab after petty jab. I know she's upset and hurt, but I guess I was just expecting her to be kinder about the whole situation? Especially considering she was always the peace maker on Matt James' season.
Throughout the interview she kept saying this was about MY journey and MY time on the show and it's like, there are two people in a relationship. It's not just about you. And poor Blake! He had to go toe-to-toe with Aunt Lindsey like he was facing off a starved lion in a gladiator ring. And for what? If I was Blake and saw this blatant display of rage and unresolved feelings I would have hightailed it off that stage. But, you know, ever happiness to you both!
On that note, I'm out! I would like to never hear or speak of any of these people again unless that person is Andrew S and he would like to finally respond to my DM. *manifests a response through the harnessed power of the Halliwell/Thurston sisters* 
See you hoes on Paradise! Xoxo
Images: Craig Sjodin / ABC (3) @tvgoldtweets /Instagram (1); @thebetchelor /Instagram (1); Giphy (4)
The Best 'Bachelorette' Recap You'll Ever Read: Get In Loser, We're Going To Hometowns
Welcome back to the best Bachelorette recap you'll ever read! This week we're off to Hometowns, if you can call a Hyatt conference room papier-mâchéd within an inch of its life to vaguely resemble whatever podunk towns these dudes crawled out of a "hometown." Gone are the days when contestants would have to sully their family name by allowing ABC entrance into their childhood homes. It's sad, really. How are we to know which of these guys still masturbates to their high school yearbook quote or lets his mommy cut his meat for him if we don't get a decent look at the house that built them? Hmm?
O, Canadaaaa
At least Katie's in high spirits! She seems far too excited about the first hometown of the week: Blake's. If it feels like we've watched this date before, that's because we absolutely have. This was the exact "authentic Canadian experience" that production cobbled together for Serena P's hometown last season, right down to the maple syrup shots and pickup game of hockey. Like, I know Canada has a diverse and rich culture, and yet, production's attempt at showcasing said culture was to google "Canada" once and follow the first pop-up ad on its Wikipedia page. 
And the contestants go right along with it! They make it out like the entire country of Canada is their hometown. Meanwhile, in America, if you even suggest that living in Greenwich Village is synonymous with living in the West Village, you get called uncultured swine and booed off the subway platform (or so I would assume).
THE BACHELORETTE: What did you do for fun growing up?
CANADIANS ON THIS SHOW: 

I love how Blake turns everything into sex. Like, hometowns is a time to connect on a deeper level, to share stories from childhood and bask in adolescent nostalgia. Meanwhile, Blake is like, "have you ever used syrup as lube before?" Blake! She asked you what your favorite sport was growing up, not to launch into your favorite way to incorporate food into the bedroom. Come on, read the room!
After Blake and Katie get done desecrating Canadian culture, it's off to meet Blake's family! So, who did Blake bring to hometowns anyway? His mother, sister, and a random man with a ponytail. Don't ask me for more details. That's all I can divulge at this time. 
I will say, I have a loooot of questions for Blake's mother, but those leather pants are already telling me everything I need to know. She's giving me major Stifler's mom vibes. Does she or does she not look like the kind of mom who caught him masturbating and instead of leaving the room, sat down with him to give him better tips for reaching completion? 

The resemblance is uncanny. 
My favorite thing about meeting Blake's family is that they clearly think he ain't sh*t. His sister is like, "sooo this is the one you're in love with now" and I may have spit out my wine at the audacity of such savagery. Later, his mom practically calls him a pussy for not telling Katie he loves her. There's nothing I love more than watching strong women verbally emasculate a man on live television. Please do carry on, ladies. 
Blake's date ends on a meh note. He never actually professes any deeper feelings for Katie, though he does allude off-camera to being ready to propose. If that sounds half-hearted to you, that's because it is. He's like, "when I know, I know and this is the most I've known." Hmmm, doesn't sound promising. It sounds like he's convincing himself of this. Exactly the solid foundation on which you'd want to build a life-long commitment!
How Is Justin Still Here?
The most dramatic thing to come out of Justin's hometown date was learning that he could not convince one single family member to show up for his date. He gets both of his parents on the phone and they're like, "sorry we couldn't be there, we just didn't want to. You get it right?" Wowwwww. They seriously said "nah, I'll pass." I have so much respect for that family. 
Even though Justin was unable to lure any blood related family to New Mexico, he is able to procure two friends. Or at least, two hired actors portraying the role of friends. He's like, "they're the brothers I never had! Mostly because my actual brothers said they're too embarrassed to be related to anyone willing to associate with this franchise." Again, I say: I have so much respect for this family. 
There are actually other major red flags on this date aside from his parents refusal to bend the knee for ABC. For one, his "friends" are suspiciously hype about the intimacy of his and Katie's relationship. They're like, "we've never seen this much PDA from him!" PDA?? He touched her pinky once! They're acting shocked that he would breathe in the same direction as the girl he likes. Red flag. RED. FLAG. 
JUSTIN BEING "INTIMATE" WITH KATIE:

But the real deal breaker happens during Justin's tour of "the best of Baltimore." I'm not saying production gave him a lot to work with here (I'm sure they gave him nothing) but MY GOD what a sad excuse for a date. The tour consisted of two papier-mâchéd signs (I told you there'd be at least one!) and a large suspense of reality. Apparently the best that Baltimore has to offer is a single 8 ft. piece of cardboard with doodles spray painted on it that's supposed to represent "graffiti". 
And then—AND THEN!—Justin has the audacity to feed her crabs whilst in landlocked Albuquerque. Look, my family also hails from Baltimore, so I get that blue crabs are, like, the glue that holds that culture together, but those ain't no blue crabs and you know it, Justin. I've seen fresher looking seafood in the Costco frozen aisle. You're sick, Justin! Just sick!
Pork Roll, Egg, & Emotional Breakdown
It's hard to reflect on the other hometown dates when Greg's dominated much of the episode. Their date starts off strong with Greg wanting to show Katie "a taste of my beach town." I'm sorry, but I thought he said he was from Edison, NJ? Show me where the beach is in Edison, Greg, I dare you. Also, let's be honest about the authenticity of this New Jersey experience. I think we all know the real New Jersey experience is less tandem bike riding and more giving someone the finger on the parkway. Be honest, Greggie!
And, look, it's all so very cute up to this point. They're making out in fake rain again and giggling through random activities that do not represent the state of New Jersey in any way, shape or form. Then Katie meets his family and the mood shifts. Things get very emotional very quickly. Greg tells Katie that she fills the void in his life that his dead dad left. She tells Greg that she loves… looking at him. Ooof. 
ME WATCHING THAT SCENE IN REAL TIME:

Katie has said time and again that she won't say the "L" word until the very end, even if it kills Greg in the process. It's very clear from this date that Greg would like to skip to the end and propose to Katie. When Katie doesn't immediately offer to ditch the show, Greg spirals. Like, reallyyy spirals. Like, I've seen less melodrama in an Aéropostale fitting room. 
And this isn't some new side of Greg we haven't seen before. Greg's jealousy and insecurity have been a recurring theme over the last few weeks. Though he's been a frontrunner since night one, he's struggled with the idea of Katie having relationships with other men. I'm not even talking about the physical aspects of dating multiple men at once. No, Greg seems most upset that Katie might be emotionally invested in a relationship outside of theirs. It's like he doesn't understand the foundation on which their relationship was built. This is a reality dating show, after all. 
I love that he's like, "ditch the show! Who gives a f*ck!" Sir, she signed a contract. Also, Greg is an idiot. Even though Katie didn't explicitly say "you're the one, Greg" she does say over and over again that their relationship is the most important to her and she outright tells him he's advancing to Fantasy Suites. I mean, she did everything but wink at him and he STILL didn't get it. 
KATIE: I can't tell you what the future holds for us, I can't tell you if we'll end up together.
ALSO KATIE: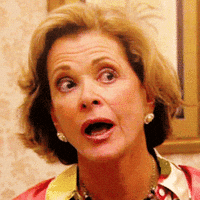 Their date ends on shaky ground. Greg is still in his feels. I think for him, getting the green light from his family meant he was ready to take this relationship to the real world. He's ready to commit right now and cannot fathom that she might need a little more time to sort out her feelings. 
The next day things get worse for the couple. Greg goes to Katie's hotel room to tell her he's leaving the show. Chaos ensues. He keeps bringing up that Katie dismissed his feelings from the night before and I honestly don't think Katie could do anything to get him to stay, short of breaking the space/time continuum to travel back in time and say "I love you" at the exact moment he wanted her to. 
Greg keeps emphasizing that this isn't about roses, that this is real life and she's still thinking of people in a point system. Though he has a point, he's not being very fair to her. She's the Bachelorette, for Christ's sake! That's kind of the whole point! It's a shame because even though he's overreacting, there's a real connection there that's being lost in hurt feelings and miscommunications. Do I think Katie could have handled that conversation better? Sure. She did seem a little cold and standoffish. But I think that's because she doesn't want to get anyone's hopes up—including her own. 
So how does their fight end? Well, Greg has left the Hyatt and is probably halfway to the closest CVS to Bridget Jones the sh*t out of his night with chocolate and drugstore wine before leaving that godforsaken town. Meanwhile, Katie is where any woman rapidly approaching 30 ends up after breaking up with a guy she's known for barely three weeks: crying on a bathroom floor. Ah, yes. I know that scenario well. 
And that's all she wrote, kids! Next week sets us up for the dramatic season finale. We'll have to wait until then to see if Katie is able to recover from her breakup with Greg by letting some sexed-up Canadian pour maple syrup on her in the Fantasy Suites. Until then!
Images: Craig Sjodin / ABC; Giphy (4)
The Best 'Bachelorette' Recap You'll Ever Read: By All Means, Waste My Time
This week, I'm taking a break from writing your regularly scheduled Bachelorette recap in favor of providing you with a rare glimpse into my ABC burn book. That's right, ABC, welcome to your tape. Now, you might be thinking to yourself: "but Ryanne, aren't all your recaps just entries from a burn book?" Lol, you're cute. Usually (for legal purposes) I try to contain my wrath as (legally) it's a personal growth goal of mine to be less of a garbage monster and more of an emotionally functioning human being. But ABC, you have BURNED ME FOR THE LAST TIME. All bets are off now!
Here I was thinking this week we'd get to see a Hometown date Katie test out her dick jokes on unsuspecting family members in the Hyatt's best conference room. BUT NO. Instead, we are gifted with about 25 minutes of usable, interesting footage and the rest of the time we're forced to endure The Men Tell All. Here's the thing about these "tell alls": they tell nothing. It's not like I was expecting Tayshia and Kaitlyn to spill state secrets or anything, but MY GOD the most interesting thing to happen this evening involved an audience member going rogue. Where was the drama? The intrigue? The big reveals? If I wanted to watch a bunch of straight dudes compliment each other, I'd go hang out around a beer pong table at a frat party. But I digress. Let's dive into it.
ABC Goes In For The Kill Shot
Before we jump into the Men Tell All, ABC gives us one final twist in the Hometowns line-up. For weeks now, Michael A. has been winning over Katie—and casually all of America—with his blushing, sad dad act. Even if he didn't have the background story of a Nicholas Sparks character, there's just something about his affable personality that feels genuine in ways we definitely don't often see on this show. Naturally, ABC's first instinct is to obliterate that goodness. 
The episode opens with a conflicted Michael. He tells us that being so far away from his son has really been weighing on him emotionally. The producers, like the dementors they truly are, arrange for Michael to FaceTime his kid. Don't be fooled for one second into thinking they did this out of the goodness of their hearts. No, this FaceTime was a strategic maneuver designed to inflict maximum pain. 
Case in point: Michael tells his son that he loves him and misses him and the kid shrieks "daddy left because he doesn't want to see me" and then rushes off camera. DADDY LEFT BECAUSE HE DOESN'T WANT TO SEE ME. Are you kidding me with this, ABC?! While you're at it, why don't you take him out back and shoot him? It would finish the job and be kinder than putting him through this!
MICHAEL: *wavers emotionally*
ABC:

Michael ends up self-eliminating almost immediately after that call. He tells Katie that he can't focus on Hometowns and their relationship when he's this worried about his son. Look, guys, I love Michael. I do. He's a scruffy angel without wings. But he's acting like his leaving The Bachelorette early is on par with the sacrifice Harry Potter's parents made to shield him from Lord Voldemort. Honestly,  I just feel like he's already done the damage to his child's psyche. What's the harm in staying a little longer? At least he'll have a fun story for his future therapist!
Katie takes the news HARD. Her reaction feels a little over dramatic for someone she was probably going to dump later that day anyway. Be honest, Katie, are you really that upset over Michael leaving? I mean, yes he's cute and sweet and has the soul of a Christmas elf but were you actually attracted to this guy? He's just so… soft. He looks like the kind of guy whose idea of foreplay involves softly crying to Hallmark movies. 
Also, if they really wanted to, they could have worked this out. If she actually saw herself ending up with Michael, as she so tearfully proclaimed to him, then her reaction wouldn't be "I need to let you go" it would be "that's fine, go home and I'll dump everyone else and meet up with you." If there's anything I've learned living in this post-Claire Bachelorette universe, it's that there's no rules on this franchise.  
Later, during the Tell All, we get to catch up with Michael and Katie. They both seem at peace with their decisions and Katie even says she has "no regrets" about her journey. If I were her, I'd be a little regretful. Especially when Michael walked out on that stage and his stylist had taken him from daddy to zaddyyyy. Damn, he looked good. I always thought he had the sex appeal of fuzzy socks, but that grown-in beard is making me rethink my entire worldview.
In fact, I'm just gonna leave this here:
View this post on Instagram
Cat People, Am I Right?
Perhaps Michael had to sacrifice himself so that out of his ashes a phoenix could rise. And by "phoenix" I mean a grown man with a fondness for kitten costumes. As is typical for the Tell All specials, the host picks various men from the season to humiliate just a little bit extra. Their sacrificial lamb this evening? Connor. Seems like low hanging fruit to me, but by all means, carry on with your carnage, ABC.
Tayshia and Kaitlyn ask Connor to join them in the hot seat, and they proceed to replay his trauma from the season like it's a submission from America's Funniest Home Videos. Was it really necessary that they re-air that footage of Katie calling him a shitty kisser? Kaitlyn's like "is that the usual feedback you get from women after being intimate with them?" Kaitlyn!! Jesus Christ. I didn't know that in addition to drinking wine and podcasting, your hobbies also include emotionally castrating men for the fun of it! Noted. 
Connor tells us that after filming ended, he reached out to a few of his exes to ask if he was a truly "trash kisser." A TRASH KISSER. ABC, you are going to hell for this. 
Connor must look so pathetic that it upends the natural order of the universe, because all of a sudden, something happens the likes of which I have never seen on this franchise: a balcony monster gets her moment in the sun. First of all, I wasn't aware that audience members were allowed to do anything other than laugh, cry, or cringe dramatically. In fact, I'm pretty sure ABC places some sort of witch's curse upon them that binds them to those automatic settings, lest they act on their own free will and go off script. And yet, somehow, a random audience hoe has managed to break free from the mystical energy constraining her to her seat. Not only does she have the audacity to interrupt Connor's interview, but then she demands a kiss from. AND HE ACTUALLY DOES IT!! 

And it doesn't stop at one kiss! They're going to town on each other while the rest of the men openly gawk at them from behind. What am I watching here? This isn't a foam party in Miami! This is a Tell All, goddamn it. Have some respect! 
I'll tell you one thing, this would not have happened on Chris Harrison's watch. When he was running the show, he barely acknowledged the feral crowd that made up the live audience at these things. Meanwhile, Tayshia and Kaitlyn are all but handing out condoms on stage. Ladies! Save that for the commercial breaks!
Less Romance More Bromance
The majority of The Men Tell All focused on the men who were "here for the wrong reasons," but even that half-hearted attempt at manifesting hostile energy didn't take. Despite ABC's best intentions, these guys seem to genuinely care for one another. Yes, there were the Aarons and the Tres and the Karls of the group, the guys who spent the majority of this season acting out a Scooby-Doo plot line instead of focusing on building relationships. But there were also guys like Greg, who would openly weep when Michael talked about his dead wife, and guys like Andrew who ignored the drama entirely and focused on Katie. 
That bromance energy carried on into the Tell All special. There were minimal squabbles, and Thomas, the main source of their anger, didn't even show up until the last ten minutes of the special, when he literally phoned it in via Zoom. Later, when Aaron and Tre started ripping into Hunter, Connor—Connor!!—stood up for him. I guess that little kitty grew some claws after all. Meow. 
Look, was this an absolute waste of 120 minutes of my life? You bet. But I will begrudgingly admit that this is actually a good group of guys who deserve nice things. *waits to be struck by lightning* I can't wait to see how ABC decimates those tenuous relationships in Paradise!
And that's a wrap for this episode! Seriously. That's it. Until next week!
Images: ABC / Craig Sjodin; Giphy (1); @bitchelorette_ / Instagram (1); ABC (1)
The Best 'Bachelorette' Recap You'll Ever Read: Katie, You FOOL
Welcome back to the best Bachelorette recap you'll ever read! When last we left off, the Hyatt was starting to feel less like a nurturing environment for everlasting love and more like the location of sinister otherworldly energy. In the span of 120 minutes (100 of which were devoted to Blake's masturbatory habits—absolutely sinister, I say!!) Katie narrowed down her husband pool from 12 to seven. It was absolute carnage. The last time I saw this much careless disregard for human feeling, I was sifting through my Hinge DMs. Truly chilling. 
First, Katie took out Connor the math teacher/SoulCycle instructor/man-who-is-far-too-comfortable-making-out-with-whiskers-drawn-on-his-face like it was nothing. Did we love Connor? Absolutely not. His signature look involved shirts unbuttoned to his navel, like a guy who has the personality of a Carnival cruise. But the man was precious in the way that you sometimes sympathize with the kid who eats his erasers in the back of the class. It's just sad. And then! While Connor's car is still idling in the Hyatt's driveway, Katie has the audacity to dance on his still-fresh grave by dry humping Blake in a hallway corridor. 
Next on her kill list? The Gossip Girls. Any guy who participated in or was the subject of a house rumor got the axe. It's like Katie performed a full-on exorcism, but instead of purging the house of antichrists, she purged the house of a bunch of dudes with finstas. My girl. 
The Battle Of The One-On-Ones
Which brings us to the present. Going into this week, the question on everyone's mind is who will make it to Hometowns. I have my suspicions about who will or will not be bringing Katie home to a Hyatt conference room to meet their families, but first, let's take a look at the remaining men:
⭐︎ Mike P – 30, a virgin, hopes Jesus will still save those who read erotica
⭐︎ Brendan – Canadian, firefighter, no other distinguishing qualities
⭐︎ Andrew – professional football player, casually the reason I trust men again
⭐︎ Blake – three-time Bachelorette contestant, big horse-girl energy
⭐︎ Michael – widower, single father, humanity's single shining example of decency
⭐︎ Greg – a kid from New Jersey
Out of the guys she has left, two of them—the fire fighter and the virgin—haven't had one-on-one dates with Katie yet. Lucky for them, there are exactly two of those date cards up for grabs this week. Unlucky for them, ABC doesn't operate in happy endings (unless they can orchestrate one through strategic sound bites in the Fantasy Suites). No, Katie gives out her coveted one-on-one dates to Greg and Mike P.
How does Brendan take the news, you may ask? Not well, bitch! He gets sent home mere minutes after the date cards are read, and in doing so the natural order to this world gets restored.
First up is Greg's date and it's all very fine. Katie shows up in a shirt that feels less like a fashion statement and more like a punishment for a high school girl who broke dress code and showed too much collarbone.
Skinny jeans and side part. Come for me Gen Z. #TheBachelorette pic.twitter.com/QubCrFomdB

— Katie Thurston (@katiethurston) July 20, 2021
A travesty. 
Greg spends the majority of the date trying to prove he has substance. Why? I'm not sure. I guess Michael's got the sad dad thing going for him and I'm still personally recovering from Andrew's traumatic experience with biracial dating. I suppose Greg wants to prove he still has mettle. I mean, sure, he did bond with Katie early on over the tragic loss of their fathers but, like, that was week two! Since then he's been letting his Devon Sawa haircut and Resting Sad Face do all the legwork for him. Surely there's more to the story of Greg?
GREG: I've had a life-long battle with insecurity because one time in middle school I went through puberty.
ME: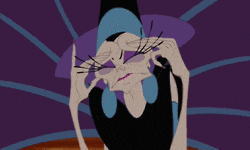 Look, buddy, I'm not trying to discredit your trauma or anything, but until you've been the first girl in your fifth grade class to develop boobs and had to make the harrowing decision of whether to wear a training bra (only sluts wear bras before sixth grade—it was written on the bathroom stall and everything!!) or not wear a training bra (the school called my parents, it was a thing)—I don't want to hear about your middle school drama!
Despite Greg's questionable woes as a middle schooler, Katie seems to dig it and ends up giving him the first confirmed spot in the Hometowns line-up. Mike P's date, on the other hand, doesn't go as smoothly.
Things start off  well enough. Katie tells Mike she never saw herself dating a virgin, but now that she's met him she wants to reconsider. Before Katie is able to even finish that thought, she encounters something straight out of my nightmares: a cuddling community. See, this is the part  of the episode where I'm convinced that Hyatt Regency sits upon a hellmouth of demonic energy. What sick mind devised this? 
View this post on Instagram
You can tell Mike agrees with me. He's looking at this woman with her PhD in cuddles like this is the satanic temptations his pastor warned him about before coming on this show. He seems half tempted to throw his Bible at her and make a run for it. 
Cuddle Queen Jean (yes, that's her title, and yes, part of me died just typing that out) senses their awkwardness and reluctance to engage in non-sexual holds and encourages them to open up to one another. Mike is a little… too honest with Katie. Off screen in an interview, he tells production that spooning Katie reminds him of things he used to do with his mother.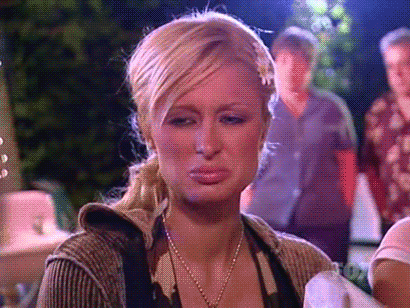 And it's not just one line! If he'd only said it offhandedly once, I may have forgiven him, but the rest of the date he spends constantly comparing Katie to his mother. At one point he even whispers it directly into her ear as he caresses her forearm. Katie's like, "lol!" and then looks directly at the cameras and says "that's a lot" which has to be her safe word. 
Look, I'll be the first to admit that I don't really understand the whole wait-until-marriage thing. It's something I've joked about all season and have constantly ridiculed Mike P about in my recaps because I'm a garbage human. But Mike does seem really sweet and he's been a great sport during every sex-crazed challenge the producers have thrown his way. I still don't think he'll go any farther on this franchise, but at least he's given me something to eviscerate in my group chat. Thank you for your service. 
And it looks like my feelings are spot-on! I'm not sure if it was all the mommy foreplay or that uncalled for whispering, but Katie sends Mike packing before the dinner portion of the date. She gives him the whole "it's not you, it's me" speech and says that they simply aren't there yet for her to invite him to Hometowns. But I think we can all agree that if he'd kept the Norman Bates/Mommy Dearest vibes to a minimum, he might have at least made it to the next rose ceremony.  
My BFA Is Shaking
The group date this week is art themed, and when I say my Bachelor of Fine Arts degree was shaking… I guess instead of having the contestants travel abroad to deeply offend other cultures, the producers thought it would be funny to just debase culture in general.
Case in point: The guys are tasked with creating an abstract portrait of Katie. The examples given to them are various artist interpretations of self-portraits, the majority of which have sexual undertones: up-close shots of flowers in bloom, the center of a dripping fruit, you get the gist. The men, theoretically still refraining from self-love, almost immediately blow their loads as if this is the most pornographic thing they've ever seen. 
I'm almost positive the date was crafted entirely for Blake. If you'll recall, the last time he was on The Bachelorette he went on a similarly themed date where his "self-expression" involved sculpting a giant penis that had to be completely censored on screen. Let's see if Blake's shown any, erm, growth since last season…
BLAKE: I'm trying to make my canvas full of feelings and emotions
ALSO BLAKE: 

At least that's the gist of Blake's artistic expression. Naturally, his painting is so censored all we get is the frame and Blake explaining that "not a lot of species can do" the specific sexual act he drew. At least he's on brand! 
Justice For Andrew
Perhaps the wildest moment from this week was not when Mike P, clad in cult white, gamely whispered "mother" in Katie's ear, but when Katie let Andrew go during the rose ceremony. I was, and absolutely still am, floored by that decision. 
Going into the rose ceremony, Katie had two roses left to give out and three guys on the chopping block: Justin, Andrew, and Blake. (Greg had already scored the one-on-one rose while Michael picked up the group date rose). I assumed Blake would get a rose because Katie seems to have a soft spot for guys who challenge my sanity. Justin seemed like the natural next option to be cut from the competition. I still know nothing about Justin except that his facial expressions will be the sole reason people buy the newest version of What Do You Meme?. I was shocked when instead Katie cut Andrew. Andrew!! WHAT IS WRONG WITH YOU, WOMAN?? I would never eliminate that man. If forced to choose between him and Greg,  I would marry them both and move to Utah. 
View this post on Instagram
Katie, you FOOL!!!
What makes this goodbye all the more painful is that it's dragged out. Katie sends Andrew home at the rose ceremony, but in the last 20 minutes of the episode they reconnect the following day. Andrew shows up at her door wanting to get more closure. They talk and he leaves her a cutesy little letter that says "if you ever change your mind… I'll be here." IF YOU EVER CHANGE YOUR MIND, I'LL BE HERE! Be! still! my! heart! 
Katie immediately goes chasing down the stairs after him—she's really making the camera crew earn their bonus check this year—and straddles him in the Hyatt's lobby. She's, like, aggressively making out with him in a way that makes me question if she gets off to gifs of The Notebook in her downtime. She even invites him back on the show despite her producer vigorously making the cut sign in the background. But Andrew turns her down. That's right: Andrew. turns. her. down. Why must you waste my time like this, ABC? WHY? 
Whatever, all I know is Andrew is single now. So, if you need me I'm just going to finish this box of wine and make magic happen in his DMs. See you hoes next week!
Images: ABC / Craig Sjodin; Giphy (2); Betches (1); @katiethurston /Twitter (1); @andrewzspencer /Instagram (1); @bitchelorette_ /Instagram (1)
The Best 'Bachelorette' Recap You'll Ever Read: There's No Crying In Bash Ball
Hello, Bachelor fam, and welcome back to your regularly scheduled Bachelorette recap! Yes, it's the day after July 4th and, yes, ABC had the audacity to air a new episode while their audience is violently hungover. It's fine. I'm only having to pause the episode every three seconds to pray for death and chug my Gatorade. IT'S FINE. 
What Do We Really Know About Blake?
Going into this week, Blake's sudden entrance into the house is still a massive storyline. If you'll recall, Blake scored the final rose at last week's rose ceremony despite the fact that 1) he was not present at the actual rose ceremony, and 2) he received his rose whilst wearing nothing but a retainer and his underoos, like a seventh grade boy before he crank calls his math teacher. To each their own, Katie, I suppose. 
Katie is worried that the men won't take the news well and goes to host Kaitlyn for advice. Kaitlyn had a similar experience during her own season of The Bachelorette when she severed the Bachelor Mansion's magical wards and let an evil spirit slither into the house in the form of Nick Viall. They both shrug and laugh like, what's the worst that could happen lol? And I think they're forgetting what a scourge on this earth Nick's time on the franchise was. Do we not remember how ABC held us hostage while Nick terrorized our television screens for four different seasons of this godforsaken franchise? I still have nightmares about him licking his lips in those chunky knit turtlenecks. That's the worst that could happen!!

Truly haunting
Katie decides that the best way to deliver the news is gently, with great care and respect for all the parties involved. So, she gives Blake gets the first one-on-one date of the week and tells the guys not to worry, there's just some "great chemistry there" that she wants to explore. Katie! Talk about shooting a man's horse! Look, I'm not going to tell you how to do your job, but this crowd that looks like at minimum they each drink 12 scoops of pre-workout a day. Their nerves are so frayed they'd jump that lamp if Katie expressed too much interest in it.  
On that note, Katie takes Blake for a romantic horseback ride. It's all fine and good but I literally cannot stop thinking about Blake's job description. His bio reads "wildlife advocate" which is a vague and meaningless title that at the very least suggests he's an animal person, AND YET, this big wilderness guy cannot get that damn horse to heel to him for him. He's like, "how do I make it go??" How do you make it go? What are you, a 16-year-old girl crying through her dad's lesson on driving stick shift? I thought this was your profession! Horses are like, the most domesticated wildlife out there! He looks about as comfortable with the wildlife as I do trying to fill out a W2 form. 
I was so disturbed at how bad he is with animals that I even looked him up on Instagram to see if I could glean some more details on his job title and, let me tell you, it's suspect at best. There are several selfies of him posing with various wild animals but all the images look cropped and are mostly up-close shots. What are we cropping out, Blake? It makes me wonder that if the full frame of these photos would reveal that he's actually handling these animals under the supervision of a petting zoo. Like, are you a wildlife advocate or do you just occasionally donate money to your local humane society? What is the truth? And what else have you been lying about, Blake? If that's even your real name!
View this post on Instagram
You be the judge…
I've been struggling to understand Katie's immediate connection with Blake. As I've said before, Blake just doesn't do it for me. And by "do it for me" I mean every time he speaks, my libido physically shrivels up and dies. But they do seem very into each other. Conversation flows between the two of them in a way that's sort of unnatural for a first date. At dinner he asks Katie about her journey to sex positivity, and I think I get his appeal even more. Once again, Katie rehashes her traumatic nonconsensual sexual experience and Blake handles it well. I'm sure he wasn't at all expecting her to launch into that kind of deeply personal territory, but he just goes with it in a way that feels genuine and supportive. 
And it works! By the end of the date they're making out on an abandoned dance floor while a band, that looks like they would pull a Jennifer's Body and sacrifice a high school cheerleader for this not to be the make-or-break moment of their career, strums along in the background. All is right in The Bachelorette universe. 

A Brief Break In Your Programming To Gush About Andrew S
Andrew S gets the other one-on-one date of the week, and I could not be more pleased. I'll admit, when Andrew first graced our television screens and his immediate play to enter the house was to lie his ass off to Katie with that fake English accent, I was almost certain I would hate everything about this guy. But week after week he continues to impress me. When the Thomas situation last week had the rest of the guys in the house acting less like romantic, supportive partners and more like angry TV dads in a sitcom about teenage daughters dating, Andrew was the only one to suggest that Katie is a grown-ass woman who can make her own decisions about the men she chooses to spend her time with. We love to see it. He's just consistently non-dramatic and it's refreshing to say the least.
Also, that smile: 
View this post on Instagram
That being said, their date is trash. I'm not sure who planned this excursion (and I'm using that term loosely here) but Andrew deserved so much better. While Blake got a scenic horseback ride and a romantic picnic, Andrew is tasked with answering riddles hanging from a tree like he's an extra in Pocahontas and this is Mother freaking Willow. Twinkle lights don't make this a romantic date, ABC!
At least Andrew is a good sport about all of this. He answers all of the tree's riddles, even the ones that force him to pretend he finds Katie's dance moves sexy. They both seem to think they have a lot in common, even if the only thing they've agreed upon thus far is that they don't hate Sundays and both like brunch. Can you imagine if one of them admitted that they hated brunch? How un-American.
ANDREW: I'm so glad we're doing this, I'm finding out we both have so much in common!
WHAT THEY HAVE IN COMMON: 

Honestly, I've made a relationship work off of less. 
During the dinner/drinks portion of the evening, their connection seems to deepen even more. Andrew opens up about his strained relationship with his dad and his past struggles in interracial relationships. When he talked about how his ex was hesitant to have children with him because she wasn't sure she wanted mixed children, my heart actually broke for him. Okay, Andrew is my favorite. I don't even want him for Katie, I want him for me. Andrew, if you're reading this, I am reading every single one of my DMs and would answer literally anything you sent me even if it's only emojis. 
There's No Crying In Bash Ball
Shortly after Katie announces Blake's arrival in the house, she decides to test the tenuous grasp the men have over their own emotions by hosting a group date disguised as an athletic thunderdome. Smart. Clearly, she's choosing not to pick up on any of the palpable hostility in the house. Katie, is it really in your best interest to throw a bunch of guys whose diets consist of red meat and protein powder into a televised Greek gladiator games? Hmm? Think about it. 
Of course, ABC can't come right out and call it that. No, this is Bash Ball, a totally-not-made-up  game that appears to be a distorted version of both rugby and basketball that has two main purposes: to humiliate and to maim. The humiliation aspect comes when the men are forced to don wrestling uniforms with shocking hem lengths and Katie's name all but bedazzled on their asses. I've seen less revealing workout sets in the clearance section of a Bebe. Michael in particular looks scandalized at how he's going to explain to his young children that daddy showing his nipples on live television is somehow a noble quest for love. Good luck with that, buddy.

Then there's the intent to maim. Every season ABC awards the most bloodthirsty of producers for coming up with some demented sports situation that results in bodily harm and outs at least five of the contestants as sociopathic. This season is no different. Perhaps no one has revealed their true self more than Hunter. The bloodlust radiating off of him on this field right now is absolutely astonishing. He looks like the type who psyched himself up in the locker room by pounding raw eggs and and violently masturbating to Braveheart.
HUNTER PREPPING FOR THIS GROUP DATE: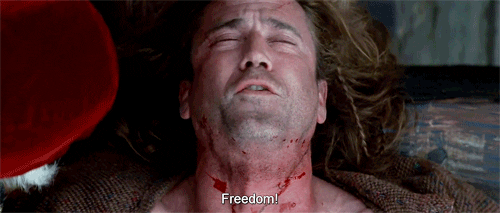 And what do you know? Hunter is the first to draw blood on the field when he tackles the sh*t out of Virgin Mike and practically bathes in his blood, he's so high off the carnage. This results in the rest of the men losing all semblance of self-control and launching into uncoordinated attacks all over the damn field. At one point Single Dad Michael gets injured. It's a harrowing moment in which a man who survived the death of his spouse is curled in the fetal position, shaking uncontrollably and looking like he might vomit into the grass, as production has the audacity to zoom in on his ass to emphasize the bedazzled hearts on his uniform. Jesus Christ, ABC. Show some respect!
It turns out Michael is fine—he's not hurt, he's just above the age of 26! But Katie still calls off the game and invites everyone to the cocktail portion of the date. While the rest of the guys look humbled by their behavior on the field, especially after Michael reveals that today is his dead wife's birthday and instead of grieving privately, production has gussied him up in a slutty wrestler's costume and then let loose a hoard of men on him who suffer from anger management issues. Greg is openly sobbing by the time Michael is done speaking. Meanwhile, Hunter is manically rubbing his hands together and is like, "yeah today was fun wasn't it?"
What's crazy is how Katie doesn't see any of this. Though he comes off as overly aggressive and cocky towards the men, he uses the opposite strategy with Katie. Sure, he's the same guy who got a hard-on from watching a single father practically dislocate his shoulder, but look Katie, he has pictures of his kids! Damn. He knows how to play the game, I'll give him that. 
Tensions in the house remain heightened between Hunter and the rest of the men during the rose ceremony. Even though Hunter snagged himself a rose at the group date (seriously, how did that happen?), he still wants more alone time with Katie. He doesn't give a sh*t about the men in the house who don't have a rose. He's William F*cking Wallace and he'll do what he wants. 
Cut to James, aka Box Guy, looking less than thrilled. Honestly, I can't take this dude seriously either. He's decked in all black, from his turtleneck to his skin-tight pants, with only a tiny chain necklace to break up his outfit.  I'm shrieking. He looks like a Rocky and Bullwinkle villain. 

I mean… the similarities are uncanny. 
All of this tension and drama ultimately leads to nothing. The episode ends with a regular ole rose ceremony. Boooo. Here's who moves on to next week: Blake, Hunter, and Andrew S., Greg, Aaron, Michael, Connor the Cat Man, James/Box Guy, Justin, Mike, Brendan, and Tre. Until next week, pals!
Images: Giphy (3); @andrewzspencer /Instagram (1); @blakemoynes /Instagram (1)
The Best 'Bachelorette' Recap You'll Ever Read: Katie The F*ckboy Slayer
Into each generation a slayer is born: one girl in all the world, a chosen one. She alone will wield the strength and skill to fight the f*ckboys, finance bros, and the Here For The Wrong Reasons forces of darkness; to stop the spread of their evil and the swell of their number. She is the Slayer. 

Welcome back to the best Bachelorette recap you'll ever read! Though just for tonight I'll be rebranding my recaps to match the the Buffy x Bachelor crossover production gave us this week when Katie, the former bank marketing manager from Washington, revealed her true form: a f*ckboy slayer. Truly the energy we all never knew we needed. 
In true Bachelor/ette fashion, ABC continued to beat the dead horse storyline that is Thomas' vilification and so this week's episode focused entirely on him. If you'll recall, during the truth circle last week, Thomas revealed—TO KATIE'S FACE!!—that he only went on the show to increase his Instagram following. Bold. Then he tried to walk back that statement by amending that he's not only here for the Instagram likes… he'd also like to be the next Bachelor too, okay!!
Look, I know I'm supposed to hate Thomas, but it's hard to hate someone who has the IQ of a Fruit Roll-up. When he speaks it's like watching an alien life force attempt to infiltrate humanity—and fail miserably at it. When he's not absolutely butchering the English language (ex: demonsterization), he's unwittingly filleting his own character over the ever-burning fires of his own stupidity. Give me a true villain and I'll verbally roast his essence every week in this recap. But Thomas? He has all the diabolical energy of a Blue's Clues episode. If he was truly that duplicitous he wouldn't be so destructively honest rn. The man has no sense of self-preservation! 
Perhaps no one in the house is out to get Thomas quite like Tre is. Though Thomas is not even on the group date this week, Tre decides to add him to the itinerary by literally never shutting tf up about him. 
TRE AT THIS COCKTAIL PARTY RN:

We should totally just stab Caesar Thomas!
Tre tells Katie that Thomas declared to the house that he only came on this how to be the Bachelor which is… a stretch. What Thomas actually said was that it's crossed his mind before that he could be the Bachelor, not that he specifically came on the show for that reason. It's cute that Tre thinks Thomas is the only one thinking about how to elongate his career on the franchise. You think Mr. Canadian Firefighter over there whose audition tape looked like a deleted scene from Magic Mike isn't thinking about being the next Bachelor?? Please.
Also, Tre, who do you think you are? Sir, you're no Kim Kardashian. Leave the snake hunting to the experts.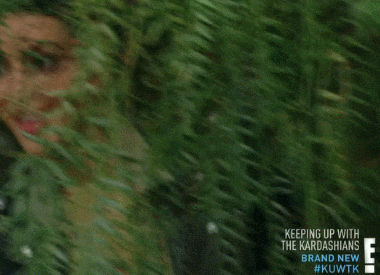 One of the things that bothers me the most about this witch hunt is that the men keep talking about how vulnerable Katie is and how they're just looking out for her well-being. I think Tre even calls her a victim at one point. It all feels so patronizing and condescending. She's not some fragile doll. Like, if anyone can figure this out for herself it's Katie. The woman has her own vibrator! Haven't you heard? She's self-possessed!
Sure enough, the group date spirals into the Thomas show. Katie gets out her talking stick and passes it around to the group, where they all collectively sh*t on Thomas. Why they aren't using this time to, I don't know, woo Katie is beyond me. As Andrew S. so poetically put it, they're all acting like real Buzz Killingtons.
The "off with his head" energy follows Thomas into the rose ceremony, where the men are circling his carcass like vultures do with almost-dead roadkill. Sensing this, Thomas tracks down Katie before the ceremony to set the record straight. Honestly, his first smart move. He says that he hasn't been able "to have dialogues in the house" which is the source of some of the tension between himself and the other men. Translation: the camera hasn't even filmed him this week. The nerve!
Again, I think Thomas' main problem is that he's too honest. Like, this is reality TV. There's no room for truths on this franchise! He tries to explain the miscommunication to Katie and it's like watching a live action version of Men Are From Mars, Women Are From Venus. The communication breakdown is astounding. He's like, "I'll sign a contract saying I'll never be the bBachelor!" Bro, the fact that you sound like you're quoting directly from a social media talent agent's script is not helping your case!
Cut to the rose ceremony where there are 12 roses up for grabs. Katie gets down to the last one and calls Thomas up. The guys are all wearing identical expressions of shocked outrage. The energy behind Justin's surprised facial expressions alone could have been used to fuel NASA spaceships. In that moment it looks like evil will prevail, that Thomas' good looks and rock-hard abs will live to gaslight another day. And then a truly beautiful thing happens: Katie puts Thomas in a f*cking body bag. 

When Thomas walked up to collect his rose and Katie physically recoiled, I think I may have gasped out loud. But she doesn't stop there. Oh no, she proceeds to give him the tongue lashing of his f*cking life. It's like watching a verbal exorcism. I have never seen the color drain from someone's face so quickly. Meanwhile, Katie is glowing. It's like she's channeling the energy of the entire women's suffrage movement combined with the raw star power of a Beyoncé music video. I'm riveted. 
KATIE: What I learned about you tonight is that you're selfish, unkind, and a liar. 
ME, ALONE IN MY LIVING ROOM: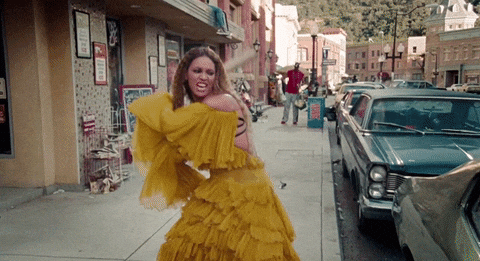 She sends Thomas packing and I'm stunned into silence. Every hero needs their origin story. Buffy had her Hellmouth full of demons and Katie has a demon boy with one hell of a mouth. And thus, the f*ckboy slayer was born. I've never been prouder, girlfriend!
We Found Greg's Kryptonite 
Would it be my recap if I didn't highlight the shining star of the season, Greg Grippo, at least once in his own section? I think not. Lately, Greg has seemed like the clear front-runner. He landed himself the first impression rose and the first one-on-one date of the season. And while he might be good at looking adorable in flannel and making every woman in America consider relocating to New Jersey, this week during the group date his kryptonite was finally revealed. 
For the group date the men were tasked with a "truth or dare" type obstacle course. Host Kaitlyn tells them that they should prepare for an "emotional rollercoaster" and it's like, you already held them hostage in that group therapy confessional last week. What's next? A blood oath? Also, let's talk about the intricacies of this group date. The dares involved binge eating pasta and gorging on Twinkies. It's during the latter that Mike the virgin looks like he needed to call his pastor and ask if it's okay to eat something so phallic. 
Katie's group date is my usual Tuesday night #TheBachelorette #bachelorette pic.twitter.com/zIzZT0iE89

— Stephanie (@scde_de) June 29, 2021
The truths are equally baffling. At one point, the guys have to whisper dirty talk into a gigantic ear, which, unbeknownst to them, is being recorded for Katie and the hosts to cackle over in the corner. The only "truth" I'm learning from this group date is that Katie's sense of humor is dick jokes.
What's worse is that when it's Greg's turn to dirty talk—angel on earth, redeemer of the male species, little cutie Greg—instead of delivering punny banter or filthy compliments, he decides to go with butchering United States' geography.
THE PRODUCERS: Just say something sexy!
GREG: The capital of Idaho is Boise.
Christ. 
For the first time all season I'm starting to question the sex appeal of Greg. Is he hot or am I just a sucker for ABC editing? Then we get to the dare that involves tase testing peppers. Greg has never looked whiter than in that moment when he's choking on mild spices. None of this bothers Katie. If anything, she's more smitten than ever. She gushes over the fact that Greg spit out an "I love you" during the pepper tasting challenge. Never mind that he was being tortured with spices for the admission. We'll take what we can get!
Another standout human this week? Andrew S. He was the only one who treated Katie like a grown woman capable of assessing her own feelings during the Thomas fiasco and appeared to be the only one willing to woo her during the cocktail portion of the group date. While the rest of the men used their one-on-one time to gossip like they had downtime in a high school band rehearsal, he set up a cute little taco spread and actually made the night about her. What a strategy. Honestly, he's so cute, I'll even forgive him for wearing that turtleneck. 
The Return of Blake
During the Thomas debacle earlier in the episode, host Tayshia tells us that she has just the thing to turn Katie's frown upside down: her sloppy seconds. That's right, kids, Blake is back! For those who don't remember, Blake was on both Clare and Tayshia's seasons of The Bachelorette. He's the kind of person who looks hot on paper until he opens his goddamn mouth. He spent the majority of time on the franchise crying, stirring up drama, and just generally ruining the sex appeal of beards. 
But for some reason Katie seems immediately taken with Blake. She's like, "he called me bold, so he really gets me." GIRL. "Bold" was his favorite synonym to use on Clare's season! He's recycling it here because his vocabulary is about as varied as a Hustlers' mag article. 
She does ask if he only sought her out for fame. I mean, it's a fair question seeing as this is his THIRD season of The Bachelorette in six months. He tells her that he's only here for her and could even see himself getting engaged to her by the end of this season. ENGAGED BY THE END OF THIS SEASON?! He just met her! She's a stranger to him! Why do I feel like Blake's idea of intimacy is wanting to be so close to a woman that he'd wear her skin as a suit? 
Blake coming back to announce he's in love with his third bachelorette in a year #thebachelorette #bachelorette pic.twitter.com/16mqicH9Ou

— The Bitchelorette (@Bitchelorette_) June 29, 2021
In the end, Katie gives Blake the last rose from the rose ceremony. After kicking Thomas to the curb, she rushes over to Blake's hotel room where he… answers the door in his Spider Man underoos, barely comprehensible with his nighttime retainer. Christ. Just remember, this was your choice, Katie!
And on that note, I'm outtie. Until next week, betches!
Images: ABC/Craig Sjodin; Giphy (4); @bitchelorette_ /Twitter (1); @scde_de /Twitter (1)
The Best 'Bachelorette' Recap You'll Ever Read: Like A Damn Sociopath
Welcome back, friends, to the best Bachelorette recap you'll ever read! When last we left off, Katie, dressed like the bestselling author of some Draco Malfoy fanfic, was in the process of telling the men to f*ck all the way off. All hail the queen. But why stop there? Look, I think it's cute that she thinks staring a man dead in the eye while clearly enunciating her wants and needs is actually going to effect any change in behavior. If that were the case, there wouldn't be so many warrants out for my arrest. If there's anything I know about cis straight men who think they're feminists because they liked a Cheryl Strayed tweet once in their lives, it's that a message only sinks in once it's been keyed onto their car. I don't make the rules, people, I just abide by them!!
Karl Continues To Dig His Own Grave
And let's take a look at the men in question. In true Bachelor form, last week ABC left us hanging at the rose ceremony after Karl revealed to Katie that there were some traitors in her midst. Did he have any evidence to back up his claim up? Absolutely not. Was he reading word-for-word from a script production gave him at the start of the rose ceremony? He'd tell you, but then production would have to kill him. Meanwhile, the rest of the men are one offhanded comment away from turning into Gaston's crowd of peasants ready to slay the beast. In this case, that beast is Karl. 

To be fair, the man did say he was a motivational speaker. Sure, his speeches usually consist of a few memes cobbled together in a slideshow, but it's clear he's stirred up some kind of emotion in this crowd tonight (even if that emotion is homicidal rage). The men continue to ask Karl basic questions about who this "wrong reasons" monster is, and he continues to answer with noncommittal shrugs and anxious looks towards the camera. Don't look at them, Karl. They can't help you now, buddy!
Where are the hosts during all of this, you might be asking? Getting wasted at the hotel bar. Ladies! I know you want to give Katie her space, but MY GOD, put the shot glasses down and check in on this rose ceremony. It's anarchy out there! Katie, after rounding up her errant hosts, voices her concerns over the rose ceremony and reveals she was planning to keep Karl until tonight's events. Tayshia and Kaitlyn tell her to just "go with her gut" which is not so much actual helpful advice as it is words you might find written on a tchotchke in a Cracker Barrel gift store, but fine. 
Honestly, their presence on this show continues to baffle me. What is the point of them hosting at all if this is the kind of advice they're willing to offer up? You'd think since both ladies were Bachelorette leads themselves, they might offer some sage wisdom like "the guy who points the finger usually has three pointing back at himself" but instead they deliver vague platitudes and weak smiles. Where is that sisterhood realness Katie keeps mentioning in all of her post-season interviews? I'm a little disappointed is all I'm saying…
But back to Karl! In the end, Karl's ploy for drama backfires and he gets sent home. It's not so much the hosts' advice to Katie, or even Katie's own feelings on the matter, that gets him the boot. In the end, it's the motivation he inspired in the crowd, the motivation that caused the rest of the men to assemble and campaign to Katie to kick his ass out. Honestly, I'd put that on your resume, Karl. Don't ever doubt your skills, buddy!
Too Much Reality In This Reality TV
Going into week three Katie warned us via an Instagram post that there would be triggering content on tonight's episode. At first, I thought she must be talking about the fact that Nick Viall makes a guest appearance on one of the group dates. I'm pretty sure his presence on my television screen always warrants a warning. Please watch with loved ones? I'm picking up what you're putting down, Katie. Thank you for that. I'll mute my TV. 
nick viall coming back for his 947436th appearance in the bachelor franchise like#TheBachelorette  #bachelorette pic.twitter.com/jv8yFOh2qn

— The Bitchelorette (@Bitchelorette_) June 22, 2021
But as we dive more into the group date it's clear that the trigger warning is actually warranted and not a joking matter at all. Nick helps Katie lead an honesty-first retreat of sorts where the men reveal the darkest parts of themselves. What's crazy is that the men actually do own up to their worst actions. Hunter talks about his messy divorce and the effect it's had on his children. The guy on night one who showed up in a cat onesie, grooming his paws and all, launches into a story about how his alcohol dependency led him to cheat on his girlfriend.
I'm just so floored that they're all taking this seriously. I mean, at the mention of "confessions" I thought at least one of them would start off his monologue with: "just when I thought I said all I can say, my chick on the side said she got one on the way." A missed opportunity, if you will. 
As each of them engage in their confessions, it's then I realize that seeing grown men cry on national television is actually good for my health. My skin is clearing up, my hair is shinier, my acid reflux is practically nonexistent. The healing properties of male tears should be studied in a lab, is all I'm saying.
And, look, I'll admit, I've been hurt by a lot of men in my life. Small hurts, mostly, that have built up until I've become the kind of person who doesn't trust easily, who's a little cynical and a lot prone to setting fires to the things my exes know and love (lol, kidding! My lawyer says I have to clarify that last bit was a joke!!). And I'm sure I'm not alone in those feelings. I'm sure a lot of women feel that way too. But watching these men acknowledge all of their red flags and the ways they've hurt women in the past is… therapeutic in a way? It shows growth. I'm not sure the show is always good at capturing moments like this or even evoking feelings of growth within the cast in ways that don't feel cheesy or outright forced. Moments like these are few and far between. Honestly, who knew male accountability could be so good for the skin?
But the real heart-wrenching moment comes from Katie herself. She ends the sharing circle with her own story—a story she's never even told her mother about—that involves a moment from her youth where she was "involved in a situation where there wasn't consent." She discusses how afterwards she tried to date her attacker rather than come to terms with the fact that she was a victim. Because of her past, she's struggled sexually in relationships and reveals that she hasn't always been so "sex positive" and that's been an issue with some of the men she's dated. Honestly, my heart hurts for her. The thing about Katie that shocks me every week is how deeply relatable she is. Here she is on a date that is basically ABC's version of trauma porn (there's nothing this franchise loves more than to pimp peoples' pain out for viewership). And yet, Katie is able to turn this date into a thoughtful discussion on trauma. She takes control of the narrative in a way that feels real and honest. It's impressive.
Later in the episode, Katie navigates more realness when she invites Michael on the one-on-one date. The majority of their date focuses on Michael's past. He reveals that he is a single dad, widowed after his wife died of breast cancer two years ago. Katie tells him that she will always understand his love for his wife and would never feel intimidated by that relationship. Again, so mature! So much growth! 

Now, does that mean I think they'll end up together? Ehhhh. Look, I love Michael and he warms my heart with his little smile, but a zaddy he is not. Let's be real, he has all of the sex appeal of a cardigan. At one point Katie even tells him that he has pen pal energy, and doesn't that just say it all? I'm not sure there's any chemistry here, but if she's looking for a genuine guy who is here for the right reason, then that alone should win him a rose. 
The House Has A New Villain
With Karl's spectacular demise at the last rose ceremony, we thought evil had been vanquished once and for all. Later in the episode, we learn that evil hadn't been defeated so much as transferred to its next unwilling host: Thomas. Damnit. I knew Katie should have saged that hotel.  
Last week, Thomas came off as suave and attractive. I think I even wrote in my recap that "I have working eyes so I understand his appeal." This week he's coming off like a guy whose hobbies include tripping old people in the street and emotionally hobbling women.
It starts with his group date confession. While the rest of the men are making amends with their past cheating and failed marriages, Thomas takes the whole honesty thing one step too far: He tells Katie that he only came on this show for Instagram likes. Thomas! That might be the song in your heart, but that's not to be expressed on camera! Save that for your confessional, at least. 
Thomas: yeah I thought I could be the next bachelor…

Karl sitting at home: #TheBachelorette pic.twitter.com/pU7TgdWryM

— 𝐤𝐚𝐲𝐲𝐨𝐫𝐤𝐜𝐢𝐭𝐲 (@kayyorkcity) June 22, 2021
It gets worse. He admits that though he has real feelings for Katie now, before coming on the show two weeks ago he went on a date, that's how much he didn't give a sh*t about Katie at first. Very bold to go with the truth like that. While Katie applauds him for his bravery (seriously, Katie? I know he's nice to look at, but COME ON) the men have a harder time accepting his confession. 
And who's leading the angry mob? Aaron. Boy, does that guy love to be at the center of all the drama. Last week it was Cody, now it's his sole mission in life to bring down Thomas. I think Aaron has said "sociopath" more times in the last three minutes than Olivia Rodrigo did on her entire album. And that's saying something!

I mean, do I think Thomas is emotionally manipulating Katie for his own personal gain? 100%. He spends the majority of the group date cocktail hour trying to backtrack his earlier statements. He tells Katie that he's falling in love with her but in classic f*ckboy fashion tells the men the opposite. Oh well, I didn't tell her that I loved her per se, I just told her I loved things about her. But here's the thing: I can already tell Thomas has all the working brain cells as a piece of bologna. He might be an emotional terrorist, but he's also not a very smart one. 
Case in point? The following interaction:
THE MEN: Just tell us, are you here for followers?
THOMAS: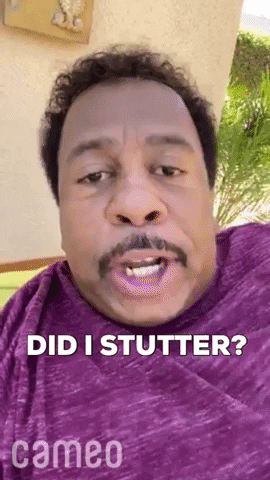 Christ. Look, I'm not worried for Katie in the slightest. It's clear there's something about his tongue energy that she's vibing with, but she's a smart girl. If he was dumb enough to admit his true intentions to her face then he's dumb enough to self-implode in other ways eventually. Until then!
Images: ABC/Craig Sjodin (2); Giphy (3); @bacheloretteabc /Instagram (1); @bitchelorette_ /Twitter (1); @kayyorkcity /Twitter (1)