The Best 'Bachelor' Recap You'll Ever Read: Boom, Roasted
Welcome back to ABC's hostage situation, sometimes known as The Bachelor! Strap in, kids, because this week ABC is torturing us with not one but two TWO HOUR episodes. Night one (last night) is the Women Tell All, which is, as far as I'm concerned, 120 minutes of my life that I will never get back. Part two (tonight) is the Fantasy Suites, in which it's teased that Clayton confused "female fantasy" with his personal fantasy of sleeping with three women at once and having them all be totally cool with it. Idiot. 
But first, the tell-all! I'll let you in on a little secret: I hate tell-alls. Rarely is "all" ever told. If anything, it's just chaotic footage of a bunch of people speaking at such unfortunately high-pitched decibel levels that the immediate result is seismic activity. And it looks like tonight will be no different. The women are out for blood—and by "blood" I mean "tickets to paradise." They spent weeks catering to every stupid whim that came out of Clayton's mouth. Doing a scavenger hunt around the city in their underwear? Fine. Writing a comedy sketch that will ultimately bring shame and dishonor to their families' names? Also fine. Using their masters degrees to explain to a grown man the intricacies of shrimp politics? Fine, fine, fine. But they want something out of it too! They want to be guzzling tequila on a beach in Mexico! They want Revolve swimsuit partnerships and to have Wells The Bartender autograph the smalls of their backs! Dammit, is that too much to ask for? 
No one is more passionate in their quest for a Mexican vacation than Sierra. In fact, I think she had more speaking time this episode than Clayton and Jesse combined. What does she do with that speaking time? She uses it to roast the villains from this season: Shanae and Clayton. It's a looooot coming from a girl who rolled in so much body glitter she could outshine a Cullen. 
SIERRA ON THE STAGE RN:

As the unspoken host of this tell-all-turned-personal-roast, she guided us, the viewers, through every slight and petty insult. Again, it was a lot. This isn't Gotham City, sweetie. You aren't vanquishing the Penguin or outsmarting the Joker. You're talking about Shanae and Clayton. My dog has better critical thinking skills than the two of them and I've seen her eat her own shit before. You've met them… what did you really expect?
Of course, there were other things that happened beyond just roasting Shanae and Clayton (though nothing nearly as entertaining). Serene, Teddi, and Sarah all got moments in the hot seat. Serene looked calm, cool, and collected and seemed barely concerned about her relationship with Clayton. Iconic. Teddi, on the other hand, seemed like she'd been emotionally pummeled by this entire experience while Sarah was still trying to summon those tears. 
But enough about the boring stuff, let's get into the true carnage from last night's episode…
Shanae's Still Not Sorry

It seems time does not heal all wounds, because the women still very much want to draw and quarter Shanae in the town square. In fact, the majority of this episode was spent talking about Shanae and her transgressions, which feels exactly like the point of said transgressions. She's not here to make friends, bitches, she's here to cause chaos and get more airtime. And guess what? You're playing right into that!
Case in point: Shanae has yet to even breathe on the stage before the women are jumping in on her. I think Lindsey's exact words were: "from the bottom of my heart, fuck you" and that is perhaps the kindest sentiment Shanae receives all night. 
Most of Shanae's time on stage is plagued by indecipherable cacophonous yelling and Shanae, sitting calmly through it all, shrugging smugly at the camera. The women, unsettled by the fact that almost nothing they say to her can rile her into tears, take a different tactic. In less modern times, this tactic would involve chaining Shanae to the stocks and pillory while the locals threw spoiled fruit at her face. Today, that tactic looks more like Shanae sitting in the hot seat while the women lob the term "gaslight" at her so many times it makes my head spin. I'm not sure which version of that tactic is more effective. 
THE WOMEN: You're a GASLIGHTER Shanae. You GASLIGHT.
ME: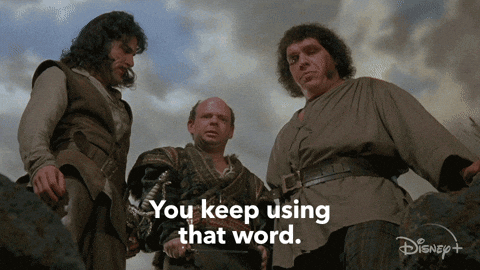 Eventually, Genevieve joins Shanae in the hot seat. Jesse wants them to talk about their two-on-one date but Shanae dodges that question by accusing Genevieve of banging another Bachelor Nation contestant after getting dumped by Clayton. 
SHANAE: After I got eliminated, I went home. I was grieving. I couldn't sleep, I couldn't eat. And then when you get eliminated, you go home and fuck Aaron from Katie's season.
ALSO SHANAE: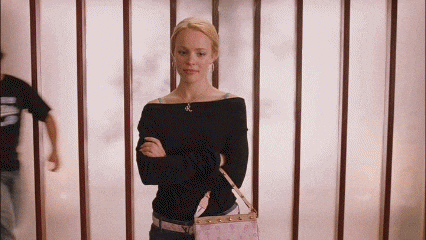 Genevieve's reaction is actually priceless. She looks like she just realized she's in the Bad Place and Shanae is the demon from hell assigned to torture her for eternity. For the record, G swears up and down that nothing happened between her and Aaron, though it doesn't really matter if it did. She doesn't owe Clayton more than the gum wrapper at the bottom of her purse. The truth actually has no place in this conversation but, boy, do I love the way Shanae lies. 
Everybody Hates Clayton
You know who everyone hates more than Shanae? Clayton! Even before Jesse calls Clayton to the stage, there is an underlying current of rage and hostility towards our Bachelor that is simmering just below the surface. The women are mad at Shanae, yes, but ultimately her reign of terror wouldn't have existed without Clayton sanctioning it. 
When Jesse does bring Clayton out to the hot seat, it's wild to see him walking to his death like this and not even realizing it. He's got that slaphappy grin on his face, and meanwhile, the crowd is waiting to tar and feather him at the first nod from production. 
Clayton starts off by saying that he regrets nothing—not even dry humping to completion on that bar top with Shanae. Wow. The audacity of an apology from a mediocre white dude. It's truly stunning to behold. 
This does not please Sierra, who has gone full Batman on his ass. I genuinely think Clayton may cry during this interaction. The last time he was held accountable for his actions was by his mommy, but even she would end each scolding by acknowledging that he was a special boy. He's a nice guy, ladies, he swears!!
My favorite part of Clayton's verbal beating was by far when Sierra said that he doesn't have what it takes to be a married man. I may or may not have fallen off my couch in a fit of glee. YOU DON'T HAVE WHAT IT TAKES TO BE A MARRIED MAN. Sierra, how would you know what it takes to be a married man? Have you dated one of those before, ma'am??
By the end of Clayton's roasting no one is rooting for him anymore—not even his family members. Teddi lets it slip that after Clayton dumped her, his brother slid into her DMs. His brother. ET TU, BRUTE?! God, to be a fly on that digital message wall. 
And that's the tea, fam! Everyone hates Shanae and no one wants to sleep with Clayton. Don't you feel like "all" was revealed?? I can't wait to watch Clayton blow his life up even more in the Fantasy Suites. Until then!
Images: ABC/Craig Sjodin; Giphy (3)
The Best Bachelor Recap You'll Ever Read: The Women Tell Nothing
My my my, Bachelor Nation is crumbling right before our eyes, no? Between Rachael Kirkconnell's racism scandal, Chris Harrison's racism scandal, Taylor Nolan's racism scandal, and Rachel Lindsay being bullied off Instagram because psychos are blaming her for other people's racism scandals, I just can't keep track anymore. Thankfully, I'm not here to talk about that today. I'm here to tackle what really matters: sex. Because tonight is fantasy suites, aka the episode where the microphone operators have to creep outside a bedroom until they hear a woman half-heartedly fake an orgasm. Make it quick for their sake, ladies!
Wait, what is that you tell me? They've switched up the order and tonight is The Women Tell All? I should have known that your regularly scheduled recapper Ryanne would only give up this week for one reason. Thanks pal! I'll kill you later! Looks like I will be writing about 30 (almost) adult women screaming at each other about nothing for two hours. Shall we walk the plank together?
We jump right in, and the show makes a point of letting us know that this episode was pre-recorded before Chris's disastrous interview with Rachel Lindsay. We get it, producers! Aside from the fact that you hired Chris, never once did a deep dive on any contestants' social media before casting them, and barely included people of color until 2017, this is totally not your fault!!
Right off the bat, I feel like the women are sitting way too close to each other. It's almost like ABC wants to wipe out this entire group of tattletales and bullies with a deadly virus. Hey, I hated this season too but you don't have to kill them! Though I guess that might make ratings go up…
Early Confrontations
Chris starts out by reminding the women that he blindsided them with new arrivals weeks after the season had already begun: "One of the interesting things that happened this season: five new people arrived." I love how he's acting like these women just wandered out of the forest in tacky ball gowns, walked up to the Nemacolin, and knocked on the door because they just HAD to meet a man who's addicted to turtlenecks and embarrassing TikTok dances. 
Ryan tells Chris that she was offended when she arrived because she was called a hoe. Victoria was, of course, offended that Ryan was offended. 
VICTORIA: "People made fun of my bra straps and I just laughed it off"
ALSO VICTORIA:
View this post on Instagram
So this whole interaction was to get us to look at your bra, wasn't it? I'll admit I fell for it. And I don't hate it. 
Katie vs. The Girls
As it turns out, people hate a rat more than they hate a bully. Duh. Snitches get stitches. Ever heard of Fredo Corleone? Some of you didn't grow up in an Italian-American family in New Jersey, and it shows. Pretty much all the women blamed Katie for creating the toxic situation in the house, because it got worse once she told Matt. 
MARI: Katie started the fire
KATIE:


If you know, you know. 
They also came at her for being the hardest on Sarah, and only saying that everyone should be nice to Sarah after finding out about her dad. Katie says to them, "It's called learning, it's called growing." Wow, she's already honed that standard Bachelor Nation non-apology. I dare them to find any old damning tweets of yours, girl! Did you go to any distasteful events recently? No worries! You know what you'll say! 
This is not the way I was expecting this to go. The internet loves Katie! But, the internet is not 25 women that Katie called a bully, circling her and baring their brand-new veneers at her menacingly. The better to eat you with, my dear! 
Don't worry Katie, the internet still loves you!
View this post on Instagram
Brittany In The Hot Seat
Chris Harrison calls up Brittany to the hot seat. He reminds us that she was called a "high-end escort". TBH I think it's nice of everyone to add high-end in there. Look, rumors aren't cool, but at least Anna made her sound fancy in the process of being terrible. Brittany talks about her trauma from the rumor and Chris nods along solemnly as if he didn't throw a suggestive wink every time he previewed the "most salacious accusation we've ever heard on this show." 
Anna apologizes, but does still claim she had heard that Brittany was entertaining men for money. This is a classic Real Housewives move, and I'm low-key impressed. Like, "I'm sorry I said your husband was cheating, but it's not my fault that I heard your husband is cheating." Anna also continues to claim that she got so many messages about Brittany because "Chicago's a small town." Anna! Chicago has nearly three million people in it! Just because you and your best friend once spotted someone you're pretty sure was Michelle Obama getting out of a limo at The Bean does not make it a small town! And I can tell you it wasn't her! 
Even with all those caveats, Brittany accepts Anna's apology. You're a better woman than me, Brittany. Apologies are nice and all, but if I were her I'd make Anna pay to scrub those damaging Google results. Just an idea for you, Brit! 
"Outrageous Footage"
We are 35 minutes into this episode and they are already airing unseen footage. This does not bode well for the content of the rest of the episode. It seems that all the group dates that went straight to cocktail hour on the show were actually Fear Factor-esque. Touching bugs, stuffing their faces with food, wandering around the great outdoors—idk what the editors were doing this season, but I promise those episodes were not so jam-packed that we couldn't have kept 30 seconds of Kit getting lost in the wilderness.
kit lost in the woods #thebachelor pic.twitter.com/JHDJmBY8Np

— saint sagittarius (@HoleScandal) March 2, 2021
I swear the theme of all these dates was, "watch these girls vomit and then feel them up!!" Like, I get that you have limited options this year, but I feel like attempting to cause grievous bodily harm to the women every episode wasn't totally necessary. 
Katie In The Hot Seat
Chris brings up Katie and legit says "YOU SHOWED UP WITH A MAGIC WAND." That is a vibrator, sir. And I would really not like to find out that the reason he called it a "magic wand" is because that's the name of the brand-new line of vibrators he's created to go along with his romance novels. God, I beg of you, please spare us. 
We, of course, get a 10-minute clip of Katie's story with Matt, and as they pan back to her she's crying. Do we think it's because she's sad about Matt or because she's sad she wore that parka on national TV? You're trying to get someone to want to bang you Katie, you're not going out to walk your dog at 6am when no one can see you. 
Katie wonders, "is there anyone out there for me?" I'm sure we'll see that pasted all over her Bachelorette ads soon. At least it's better than "Let's do the damn thing!"
Abigail In The Hot Seat
The second this sweet creature sits down in the hot seat I'm reminded how Matt did her dirty. 
CHRIS: What happened? You guys were so into each other, had so much chemistry, and then he dumped you. Why couldn't he love you?
ME:

Chris says that Abigail being on the show has had a massive impact on the deaf community. Oh good! Another community he can offend in an interview! You know behind the scenes the producers are just wetting themselves saying "our ratings with the deaf community have skyrocketed! Which underrepresented group can we target next!" Actually though, Abigail is an angel, and this broken franchise doesn't deserve her.
Pieper In The Hot Seat
Okay, is everyone going to get a one-on-one sit down with Chris tonight? Will our misery never end? They're really scraping the bottom of the barrel at this point. Maybe next we can get the masseuse who worked on Tyler's back up there. Or the skydiver responsible for Rachael's head contusion. Or Katie's vibrator! Just dress it up in an LBD from Revolve and prop it up on the couch. It will fit right in and I'm sure the conversation will be very stimulating.
There's really no point to this interview. Every single person that comes up to the hot seat is forced to rewatch their "love story", and then Chris says "tell daddy how much it hurts," and then he dismisses them because daddy doesn't actually care. It. Is. Boring. 
Serena P In The Hot Seat
The word "hot seat" is already giving me PTSD. If this recap ends abruptly, please look for me shaking in a corner somewhere on the west coast of Florida. 
Chris is disappointed in Serena. He thought she was the one. 
CHRIS:


ME, SNORTING INTO MY WINE: Didn't he see that awkward sex yoga date?
And now Serena is crying. Come on Serena!! You don't have to do what the other girls did! We know you didn't like him! Put that Visine back in your sleeve.  
Chris tells Serena he thinks she might regret her decision and that she might still love him. 
SERENA:


Wow. I'm starting to think Chris really never could read a room and it took Rachel Lindsay to point it all out to us. 
Matt In The Hot Seat
Matt finally shows up to his party, and it is a disappointment to say the least. WHAT IS ON HIS FACE?
View this post on Instagram
Chris and the women say they like it and sweetie, they are lying to you. That thing is like making out with a shag rug. 
Victoria immediately turns on the waterworks and tells Matt she was offended by the fact he told her she needed to "self-reflect" when she left. Who's sensitive now, Queen V? Matt tells her, "when people ask me about you I only have good things to say." I guess laughing when his friends mock her body is technically a loophole to that statement. But with all the apologizing going on tonight, he couldn't muster one up? I guess he was a wimp this whole season, why stop now?
I really don't understand the purpose of the women airing their grievances. Who cares? It's over, and it was fake. If Chris asked me if I had any last words for Matt I'd shout "wear less turtlenecks!" And then GTFO. 
Can we get real for a sec? Does anyone seriously think we need these tell all episodes anymore? They reveal nothing new—contestants have already explained their terrible actions to the point of exhaustion on social media, and half the people there barely even appeared on the season. They should be more like Bravo reunions or not exist at all. Let's accuse each other of f*cking a married ex-MLB player! Who has a drug problem?! Make it exciting! These moments may be messy, but at least they are real(ish). I feel like The Women Tell All was basically everyone reading a press release their publicist wrote for them. In the words of anyone who's ever had a job, this could have been an email. 
Chris ends the episode by saying, "trust me, you have no idea what's coming." No, Chris of February 4th, 2021, YOU have no idea what's coming. And we're out! 
Images: ABC/Craig Sjodin; Giphy (4); bachelorettewindmill, tvgoldtweets, victorialarson_/Instagram; holescandal/Twitter