Peter Deserves To End Up Alone After 'The Bachelor' Finale
On Tuesday night, after months of subjecting viewers to his fetish for barely-legal feuding beauty queens and a gaping head wound that got more infected by the minute, America's least favorite pilot, Peter Weber, picked his winner. Well, more accurately, he proposed to Hannah Ann, she said yes, and then he proceeded to dump her on national TV on the same unfortunate day she ran out of shampoo. It was as brutal as it sounds. Then he tried to win Madison back on After The Final Rose, and they both admitted they still have feelings for one another, and are going to take it one day at a time. Wow, just when I thought things couldn't get more romantic than a Revolve fashion show! As of right now, it looks like Peter and Madison might get back together, but I don't think that they should. In fact, I think that Peter deserves to end up alone. You may think that's harsh, but you should really hear what I say about myself. This is me being kind to Peter! But don't just take my word for it, let's look at my reasoning.
First, the way Peter treated Hannah Ann was atrocious. He didn't tell her that she was the only one left until halfway through HIS PROPOSAL OF MARRIAGE WHEN HE SPOKE MADISON'S NAME, and made it seem like he actually wanted to marry Hannah Ann, rather than the truth, which was that he was just too ashamed to salsa his way back to his parents' basement alone. Then, while they were engaged, he told Hannah Ann he needed to contact Hannah B for "closure." If by closure you mean a hand job while she cries on your lap, then sure, I believe you need closure, Peter. Peter also couldn't stop being conflicted about his lingering feelings for a certain sparkling apple juice drinker back in Alabama, while engaged to Sonic's BEST roller skating model! Do these sound like the actions of a man who deserves a happy ending to you? Or does this sound like a man that I should give up my $200/hour therapy session to? It's all yours, Peter! One time offer! 
Peter, a grown-ass man, also spent the season being coddled by another grown-ass man, Chris Harrison. After Peter dumped Hannah Ann, the showrunners forced Chris to earn his paycheck Chris took it upon himself to approach Madison about a second chance, and you can tell by his reverent tone that Chris takes his job as a wingman to a 28-year-old walking erection much more seriously than he takes his job as a mediocre TV host. He tells Madison that in Peter's dreams he's with her, and it's like, well Chris, in my dreams I'm riding a hippogriff off into the sunset with Draco Malfoy, but that doesn't mean it should happen! It's because of Chris that Madison agrees to see Peter, and not because Peter is so desperate to see her!
It did give us this moment though, so I guess I can forgive Chris just this once:

So Chris is the one that set up Peter and Madison's reunion, and if it wasn't for him, would Peter be sitting on that stage alone? It's not like he took the initiative to get her back! In fact, I'm not even sure that they want to be together—neither has posted about the other on social media yet. And if they can't even be bothered to post a picture on Instagram nuzzling each other's shoulders and captioning it "So lucky to be in love with my best friend!" IS IT EVEN WORTH IT?!
And finally, even Peter's mother thinks he should end up alone at this point, and who am I to argue with Barb, whom I have no doubt would unleash the wrath of 1000 rabid bats on me if I dare disagree? I know a lot of you HATED Barb based on how much you came for her in the comments on Ryanne's recap, but I think she was right about Madison. The minute she mentioned that Madi made them wait three hours to meet her I said to myself aloud in my empty apartment, "f*ck you and the eyelashes you rode in on, basketball girl" because there is nothing I hate more than waiting. I even downloaded the Disney fastpass app in the off chance I ever go there again. I also appreciate that Barb has no shame sh*tting on her own son on national television for his bad behavior. She is a gem, worth more than ten of Neil Lane's gaudy mall diamonds, and we were blessed to have her even if it was for a little while. So, if even the woman who sacrificed her body to give birth to his indecisive ass thinks that he's making the wrong decision, perhaps it's time for him to take a break from dating. 

I know this is a hard opinion to hear, but it's not like I'm saying Peter should DIE alone or anything (my editor wouldn't let me), but I do think it would be prudent for our Bachelor to take some time alone and figure out what he's looking for. Either that or just marry a f*cking plane already, you know that's what he really wants. 
Images: Hannahann/Instagram; Giphy (2)
The Best 'Bachelor' Recap You'll Ever Read: After The Final Rose
Welcome back to part two of my own personal hell: The Bachelor season finale. Lol I bet you thought we were done with this shit. NOPE. Thanks to our friends at ABC we're required to sit through a casual TWO MORE HOURS of this fresh hell known as Arie's Choice. After watching Becca cry for a solid 45 minutes  last night I think it's safe to say that I'd rather peel my skin off with a rusty spoon than listen to Arie explain why he decided to dump her for Lauren B on national television, but by all means, ABC, continue wasting my fucking time. You may proceed with After The Final Rose.
Chris Harrison opens up the episode by asking everyone how they slept last night after watching a woman's heart be torn apart for our viewing pleasure. And honestly Chris, I've never slept better knowing that I'll never come into contact with a greying man who has fabulous hand gestures.  
Becca is literally falling apart on the floor. Meanwhile, Arie rides off into the sunset barely containing his utter glee at not being shackled to her for the rest of his life.  
Awww. Well isn't this a touching fucking moment? Arie's listening to Jason give him advice on how best to fuck over a woman. So sweet.
Okay, does Becca realize she can tell those cameras to go fuck off now? Like, why is she letting them come into her house and watch her have an emotional break down?  I mean, unless she's getting paid to look at old pictures of her ex and cry into her single, empty house, then by all means cash in on your humiliation.
WAIT. Why did Lauren just leap into Arie's arms like that? How many nudes messages did these two exchange since Peru?? This is soooo fucking shady.
ARIE: I'm willing to make it up to Lauren not just today but every day at least a few days longer than with Becca.
So let me get this straight. The two of them reconciled things on New Years Eve aka the standard day for fuckboys to slide into your DMs and ruin your year one last time? Fitting.
Lauren's like, "Was there ever a point where you felt more of a connection with Becca" and it's like, you did hear that he actually proposed to her right?
I would love to be a fly on the wall during this off-screen "conversation" they had because this was way too easy for Lauren to just take him back.
Chris brings Baby Bekah, Seinne, Tia, Caroline, and Kendall up on stage and poses the question of if they think it was wrong for ABC to air that breakup footage, which is a little like putting a metaphorical gun to the heads of their future Bachelor spin-off careers but, yes, I'm sure they'll answer open and honestly here.
Lol Kendall just said she actually liked watching Becca be emotionally eviscerated on national television. But then again she also likes to play with the skins of dead animals, so we can't always trust that girl's judgement.
They bring Becca out and she gets a standing fucking ovation even though she's dressed like she's headed to my grandma's disco party back in 1974. She's definitely only wearing this number because it's slutty and it's a strategy that I applaud.
CHRIS HARRISON: Do you think it was wrong for us to air that footage?
BECCA: I want to be the next Bachelorette so… no?
Seriously, Chris, did you expect her to say anything else? I wouldn't be surprised if ABC is using her very cute Corgi as collateral by holding him hostage until Becca admits that it was okay for ABC to exploit her misery for better ratings. Becca blink once if little Max Kupjoooce is safe, twice if you need me to call the governor of Minnesota.
Also, can we talk about the fact that people are sending Becca money on Venmo because her ex-boyfriend is trash? Like if I had known all it took to get free money was to be publicly humiliated on TV, I would have done it years ago. 
I love that she wants to donate the money though. I mean, I'm sure she's only saying that because she wants to be the next Bachelorette but I'm still here for it. And ABC shadily being like "well we'll match whatever you donate."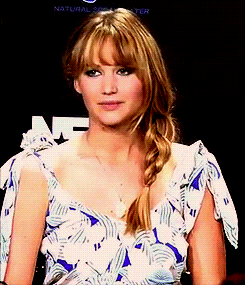 Damn. They must really be getting some threats on social media to resort to charity donations. I know that goes against literally everything Mike Fleiss stands for.
OMFG they're bringing Arie out. THIS. IS. NOT. A. DRILL. Do we think the collective boos coming from the audience would be powerful enough to blow his sorry ass back to Peru? 
BECCA: How did you know you didn't want to be with me anymore?
ARIE: Well, once I had another girl already lined up. Obviously.
Honestly, there's not much to say about this Becca/Arie confrontation. Arie is a selfish piece of shit who only looks even the tiniest bit remorseful because he doesn't want a horde of irate 25-year-olds hopped up on rosé and baggage from their past relationships to key his car in the middle of the night.
Lol Chris just goes, "And what do you wish for Arie, Becca?" Um that he dies in a horrible, fiery car crash. Obviously.
I have nothing to say about this Jason and Molly interview except if Jason thinks Arie's about to move out to LA and give up all of his Instagram endorsements to "work on his relationship" then he's lost his damn mind. How will he make a living without selling laxative tea?? 'Cause we certainly know it won't be through real estate anymore. Especially after this shit show.
It's time to bring out Lauren and I for one can't wait to see her new switch board modifications. I've heard they're state-of-the-art. Now that she has to pose as a real-live girl for the rest of her life however long she manages to hold Arie's attention she'll need to actually show at least a sliver of human emotion to the public.
CHRIS HARRISON: I can't imagine what's going through your mind right now.
LAUREN: Neither can I!
ME: I see there's still a few kinks in the programming…
Also, wtf is Lauren wearing? What is with these girls and lace this season? I mean, clearly she's trying to distance herself as much as possible from the word "home wrecker" with this number, but still.
Watching Arie and Lauren play footsie in the hot seat is honestly the most disturbing thing I've seen in the last five hours I've been watching this godforsaken finale. His HANDS are everywhere!
Wait. WAIT. IS HE GOING TO FUCKING PROPOSE TO HER?? While Becca's stands off camera crying into her former ENGAGED hands?? This is the most insensitive, fucked up thing I've ever seen. Like, your ex-girlfriend is still on the premises!
Also, does anyone else feel like this is less about romance and more about the fact that Arie just didn't want to have to pay for his own ring?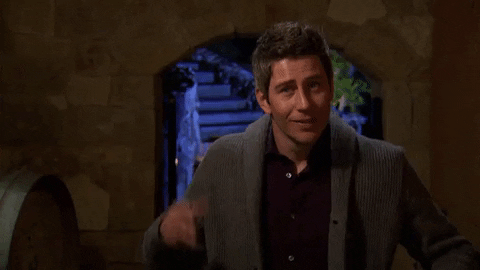 Chris tells us that we're finally going to find out who the new Bachelorette is and it's like, fucking finally. I've only spent a small eternity watching this damn show. And the new Bachelorette is…. Becca! I, mean, I'm pretty sure the public blackmailed ABC into making that decision, but whatever I'll take it.
Okay, watching all of these girls clamour to touch one inch of Becca's skin to prolong their fame is excruciating to watch. Tia, stop pretending like you didn't think it was going to be you!
Ugh. Does Chris think he's clever by starting the new season of The Bachelorette right this fucking second? First of all, you pulled this shit last season so don't act like you just re-invented the After The Final Rose wheel. Second of all, Becca literally just confronted her ex-fiancé, watched said ex-fiancé watch propose to his new girlfriend five minutes later, and now you want her to start dating again? Are you a sociopath?? When a Hinge date ghosts me after four dates I need at least three weeks and a Law & Order SVU marathon to even want to see a guy breathe near me, much less date one again, so I can only image the emotional whiplash Becca must be feeling.
They bring out the first victim dude and he gets more speaking time than the entire cast of The Bachelor Winter Games. While he's beautiful, I can't understand a damn word he's saying. If this is another Nick Viall lisp situation then we have nothing to look forward to people.
Okay, I actually don't hate the banjo guy. I, mean, the song he's playing and the jacket he's wearing are making me want to take 12 Advil and drink until I can't feel my feet, but his overall intention is cute so I'm here for it.
The fourth guy starts off strong by apologizing for his entire gender. Fine. you can stay.

Sidenote: I love that every single guy is starting off his little speech by telling Becca how brave she is for even leaving her house. Yes, because every girl likes to know that she's special be treated like a trauma victim.
The last guy just made a dad pun and reminds me of the guy I dated in college who wore chubbys even in the winter so I automatically like him. But if he thinks Becca is getting up on that horse in a dress that has a slit up to her vagina he's got another thing coming. Like, she's already been humiliated enough times in the past 24 hours without having her vaginal lips displayed for the viewing audience back home.

And on that note, I'M FUCKING OUT OF HERE. It was a good season, in the sense that Arie has continued to fuel my rage against the opposite sex. Thanks for that, ABC. Anyways, see you betches at the Bachelorette mansion!
Images: Giphy (4); @ariejr /Instagram (1); @tiarachel91 /Instagram (1); ABC (2)