8 Easy Dishes To Bring To Thanksgiving Dinner
Omg yay. It's the start of the season where we can totally gorge ourselves on meat, cheese, and carbs until we're in a catatonic state but no one can say anything cause it's the holidays and slouchy sweaters and sweatpants are totally in LOL. Welcome to Thanksgiving 2k18.
Because we're like, adults, the polite thing to do is to bring a side dish, drink, dessert, or whatever to the Thanksgiving meal. Obviously, no one wants to be stuck in the kitchen making an intricate cake or multi-layer appetizer for a bunch of INGRATES that'll inhale it in all of 30 seconds. What you need is an easy to execute and super impressive dish (or drink) that'll potentially keep you off people's radar for the entirety of dinner, making it less likely you'll be the target of "why aren't you married yet" or "you should focus on being a mom and not a career" comments. Help.

It isn't a side dish, but it'll get your Thanksgiving TURNT, probably lessening the likelihood that Grandpa will start spewing about what a great job Trump is doing (since he'll be passed out), or a fight ruining dinner because you aren't married yet and your eggs are dying, according to Aunt Diane. It's literally as easy as soaking some fruit in booze, adding wine, and dumping it in a nice pitcher.
It's an easy appetizer that covers a beloved vegetable in carbs and cheese–what more could you want for a holiday centered on ignoring calories? This recipe does require frying, which, fun, but it also allows you to utilize string cheese sticks, which I know you've been hoarding in your office fridge anyway.
YEP. You can either mash up the sh*t from the can that EVERYONE loves but no one will admit to liking (secret looooooovvvverrrrs), or make this super simple recipe which requires all of three ingredients. It's one step long. You can do it. But honestly #cannedforever.
ACTUAL FOOTAGE OF ME MAKING THANKSGIVING DINNER:

Buy some pumpkin and marshmallows along with a few other simple ingredients. Melt, beat, and chill. You can put this sh*t in individual ramekins (for the fancy betches) or in a chocolate pie shell, or say f*ck it and stay home, pretend to be sick, then eat this with a spoon while you watch reruns of The Office. We won't tell.
I mean, cornbread is a mainstay on any southerner's Thanksgiving table. If you're not from the dirty South, make this anyway since it requires a bowl, a cast iron skillet, and not much else. It's best served with fried chicken and collard greens, but turkey and dry stuffing works, too.
HEY, you know what your Thanksgiving table needs? Something that at least has the appearance of being healthy. Save the day with this winter slaw from Bon Appetit, which, aside from some heavy chopping, only requires some mixing. Plus, it's bright and appealing; a welcome change when put next to the white, brown, and tan foods that'll make up the majority of the Thanksgiving table.

I mean, no one DOESN'T like chocolate, probably. This recipe requires some light microwaving, mixing, and folding. Plus, you can top it with beautiful, bright pomegranate seeds, more chocolate, or f*ck it, leave it in a giant bowl in the middle of the table. No one will complain, it's chocolate.
Melt chocolate, dip pears, sprinkle with crushed salted almonds. DONE. It's fruit, it's practically healthy, and it isn't a pie that'll sit in the middle of the dining room table that no one will touch.

All of these recipes are pretty simple, but I won't judge if you really don't feel like cooking at all. When in doubt, just buy an apple pie and pretend you made it. Or a cheese platter. Sorry not sorry, we can't all be Ina Garten.
Images: Shutterstock; Giphy (4)
3 Easy Dishes To Bring To Friendsgiving That Will Trick People Into Thinking You Can Cook
There's no easy way to say this, so here it goes: Baking and cooking for Thanksgiving sucks ass. First off, it requires real, actual work on your part, which, like isn't it the holidays? Isn't this Jesus' gift to us all—the gift of some goddamn peace, quiet, and relaxation? Secondly, there's the horror that goes with baking or cooking something and people not liking it or judging you for making it in general.
I appreciate being judged and judging others when it's something related to how great my hair looks or my general amazing fashion sense. But I get real upset and put off when someone doesn't like the massaged kale salad or ginger pumpkin spice bars I made. Fuck you! This was a labor of me being drunk and fucking up love.
Save yourself the heartache and make one of these three v easy dishes for your annual Friendsgiving or real Thanksgiving this year. Impress people. Make them think you care.
1. Sparkling Pomegranate Punch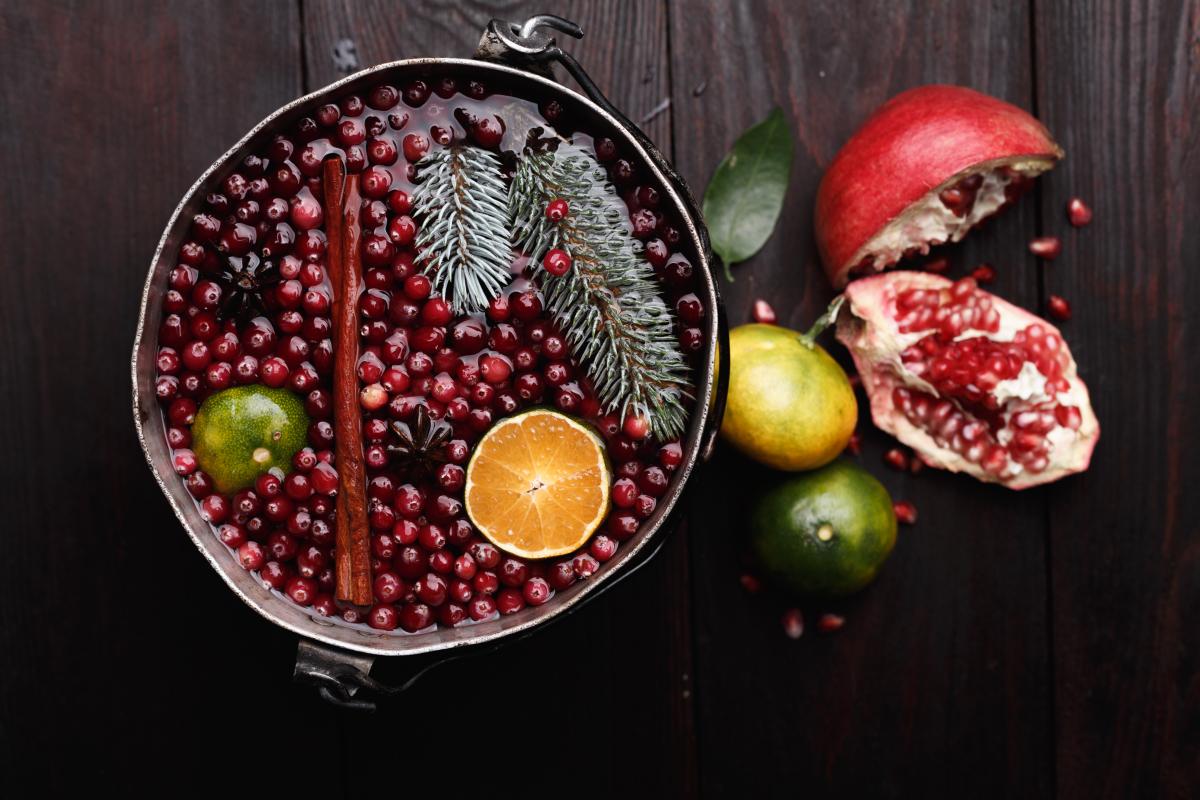 Hey guess what—if your guests are drunk, they're less likely to notice shitty or nonexistent food. Tis the season for classic holiday punch in a big bowl that gets everyone fucked upppppppppp. Thanks, Food & Wine, for letting us add more alcohol to this recipe.
· 3 tbsps white sugar
· 1 cup pomegranate juice
· Two 750mL bottles sparkling wine, chilled
· 1 cup Riesling wine
· 2 oranges, thinly sliced crosswise
· 1 cup diced fresh pineapple
·¼ cup pomegranate seeds
Grab that giant punch bowl your mom keeps trying to get you to use and dissolve the sugar with the pomegranate juice in the bottom. Add the sparkling wine and Riesling, then add all the many fruits, including the pomegranate seeds. Serve over ice.
2. Classic Mac N Cheese

If you're determined to have a casserole-type dish on the table with everyone else's but don't want to tackle a turkey (same), make a classic mac n cheese (we adapted our shit from Southern Bite so you know it's good). Everyone will love it and probably love you for making that shit. You can't fuck it up by adding more cheese… JUST SAYING.
· 2 cups whole milk
· 2 tbsp butter
· 2 tbsp all-purpose flour
· Salt and pepper
· 2 ½ cups shredded cheese (honestly an assortment of cheddar, jack, and gruyere would be bitchin)
· 16 oz package elbow macaroni, cooked
Preheat the oven to 400F and microwave the milk on HIGH for 1 ½ minutes. Meanwhile, melt the butter in a large skillet over medium low heat and then whisk in the flour until it's smooth. Cook, whisking CONSTANTLY, for one minute without burning that shit. (You can do it; I have faith in you.)
Gradually whisk in the warm milk and keep fucking whisking for like, five minutes or until everything is thick. Whisk in some salt and pepper plus about 1 ½ cups of the cheese until everything is smooooooooth. Add in the cooked pasta, then spoon/pour that mixture into a lightly greased 2 quart baking dish and throw the remaining cheese over top. Bake in the preheated oven for 20 minutes or until golden. DONE.
3. Rustic Cranberry Relish

You know what ISN'T impressive? Sliding a glob of cranberry Jell-O out of a can to be sliced into jelly pieces and smeared on Thanksgiving dinner. Your friends will be SUPER impressed if you make a rustic orange cranberry relish via the New York Times, though, and they also will think you actually like, spent time on it.
· 1 bag fresh cranberries
· 1 whole navel orange, skin included, washed and cut into chunks
· ½ cups chopped pecans
· 1/3 cup honey
Grab a food processor and throw all these ingredients in. Blend until a finely chopped mixture with a crunchy texture emerges. Chill until you're ready to impress people with it. THAT'S LITERALLY IT OMFG.