Here's How Much It Costs To Get A Video Shout-Out From Your Favorite Celebs
I'll admit it: I love a good, inane method of communication. (Poking on Facebook, pinging on Blackberry, you name it.) I also love seeing celebrities participate in dumb sh*t for a paycheck, which brings me to Cameo. Cameo is a service that allows you to send your friends messages in the form of a selfie video from a chosen celebrity. I'll explain this a few more ways until it settles into your brain. Say you're making happy hour plans. You could text your friend like a normal person—OR you could pay Kevin from The Office $145 to do it for you. (Oh yeah, celebrities on Cameo each have their own rate.) Naturally, I had to find out which celebrities actually signed up to become on-demand greeting cards—and the answers won't disappoint you. Here are the weirdest, most random celebrities on Cameo and available for hire.*
*I don't really do sports, so feel free to browse the athlete section on your own.
Ben Higgins ($50)
Oh Ben! I'd wondered where you went after Happily Ever After, but I didn't think you'd fallen so far. First of all, $50 is way too low for the most charming Bachelor in recent history, especially when you see that Nick Viall is on here for $75. I actually feel like Ben would be a good choice for an interaction you're a little nervous about, like telling your boyfriend that you adopted a dog while he was at work. Wouldn't it just be harder to get upset looking at his bashful, country-boy eyes? Or am I just another crazed Higgins fan, waiting for my chance to kneel at his feet on live TV? Time will tell.
Other Bachelor cast members: Ashley and Jared ($65), Robby Hayes ($50), Corinne Olympios ($40), Chris Harrison ($425)
James Kennedy ($100)
And now, the one that I am personally most likely to use. James has been deeply up against it this season of Vanderpump Rules, by which I mean he has faced some consequences for his actions. As a result, he has looked like a wounded dog with lifeless eyes in every scene for the past two weeks, and I can think of no one less equipped to be sending out cheerful videos for hire. For reference, you could have Scheana record the same message for $75, but at least James' version would be less likely to include an orgasm.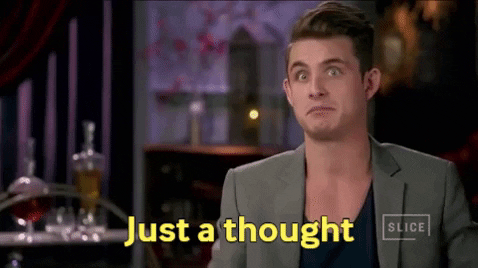 Billy Zane ($500)
With Billy Zane, we've moved out of what I'm calling the "small players" ($200 and under) and into the major leagues. For a cool $500, you can have the villain from Titanic wish your parents a happy anniversary. Or tell your boss you're taking the rest of the week off. I don't really understand how or why Billy Zane has become such a punch line in pop culture, but I do kind of feel like a video message from him could ruin my day. Sorry Billy, I'll always be Team Leo!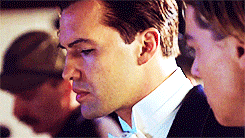 Stormy Daniels ($666)
Got any politically minded friends? Devoted readers of The 'Sup who regularly ruin brunch with depressing updates from the outside world? Show them that you're paying attention with a very current $666 video message from none other than Stormy Daniels. If nothing else, you'll be helping her pay off those legal fees.
Caitlin Jenner ($1,000)
Finally, if you're really looking for a splurge: Caitlin Jenner. As the most expensive option on this list, she is also one of the only two whose profession is listed as "Icon." (Most include titles like "TV Star" or "Reality Star," or the name of the series they're on). The other icon on this list is "George Jung aka 'Boston George,'" an American drug trafficker who was played by Johnny Depp in the movie Blow. A message from this famed criminal is only $65, so up to you which "icon" you'd like to go with. I'd also like to note that Caitlin Jenner is the only member of the Kardashian/Jenner clan on this site.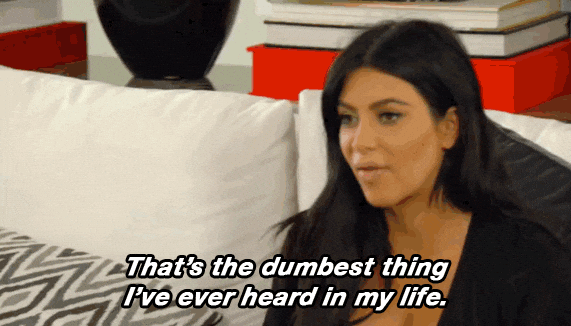 Other usual suspects are on this site—Bella Thorne ($110), Snooki ($300). What I've learned from this research is that I love listing celebrities' names with prices attached, and it is possible that reality TV pays less well than I thought. Hopefully these celebrities on Cameo have brightened your day as much as mine.
Images: Giphy (3)
This Reader's Online Dating Story Is Everything That's Wrong With Dating
Last week, Twitter user, @SingleintheSou1 tweeted Betches with a screenshot of her text conversation. The texts were with a guy she'd matched with on Hinge a few days before, whom she had yet to meet. After bonding over a shared interest in football (can't relate), they swapped numbers. Then he decided to casually remind her what a hot commodity he is by mentioning he had a date. @SingleintheSou1 was not pleased. This led to a debate of sorts in our mentions. Some people said the guy did nothing wrong. Some people (me) called him trash (mentally, not publicly on Twitter). So we decided to reach out to the original poster to get her version of the story.
It all started with this offending text:
He thinks he can just slide that in there and I won't notice? We just matched a week ago and have a date sent for this weekend…. #WellThatsCancelled #cantmakethisup @betchesluvthis @seriouslybumble pic.twitter.com/gBDLaMFZK8

— Single in the South (@SingleintheSou1) September 4, 2018
LOL. Okay, my first reaction here was twofold. (Threefold, if you count the initial "green text" cringe.) First, good on @SingleintheSou1 for calling him out and not just being like "haha that's fun." (Definitely what I would've done, and I get wrecked by f*ckboys like it's my job. Just saying.) Second, how did this guy respond to her calling him out? Typically, there are two camps of douche here. Type A is your typical bro who will go with "u jealous? ;)" and then send a picture of his penis. Type B is the guy who will spend your entire relationship trying to convince you his emotions are more pure and urgent than yours, and who will act genuinely wounded when you don't want to discuss his date with him. Luckily, I reached out to @SingleintheSou1 and we have our answer.

Yep, type B douche if I've ever seen one, which definitely sucks because these are the guys who are much harder to get rid of. They tend to take "I'm not going on a date with you," as a jumping off point for debate, which it's really not. But hey, why tell you when I can show you. Screenshots continue below.


LMAOOOO. This is like, every single tactic guys try when they f*ck up with a girl, but all in one text convo. What a gift. What a goldmine. First, he tries to turn the fact that he mentioned dating other women into an abstract discussion of online dating. Doesn't he know that's what Twitter threads are for? Next, we've reached the "clearly begging" phase of trying to reset with "how was your day." Finally, we've got the "all right I'm going to CONFRONT her on this," (at 8:24am no less—anyone else think he drafted this the night before?).
The confrontation is classic bullsh*t. He tries to make her feel like she missed out on something he already said he wasn't interested in ("I was going to cut it off with them"—and LOVE that there's a "them" now). He weirdly tries to suggest this her fault ("you might ghost me at any time"). And finally, he turns it around on her with "were you not talking to other guys?" Never mind that that's in no way the point—she just didn't exactly want to chat with him about other women.
Anyway, my opinion is that this guy was a joke from the moment he mentioned his other date. But not everyone on Twitter shared that view. @daniellenpeart had the following to say:
If you're not in a committed relationship what's wrong with dating around?? I'm confused. It's a little weird that he slid it in there, sure.. but at least he was honest.

— Danielle Peart (@daniellenpeart) September 4, 2018
@SingleintheSou1 then responded:
Just like they said – no we aren't in a committed relationship but it's rude to be shady and talk about it before you've even been on a first date

— Single in the South (@SingleintheSou1) September 6, 2018
Yeah, I'm still going to have to side with @SingleintheSou1 on this one. It's true that guys should be honest if they're seeing other people—if you ask them. Sorry, but I guess I'm just not enough of a ~modern woman~ to want to discuss prospective matches with someone I thought I'd be going on a date with. I think a lot of the problems with online dating come from the fact that everything is so transparent already. Everyone knows that you can go home and swipe through hundreds of matches at any time—and nothing's stopping you from continuing to do that even if you meet someone you like.
But dating has always required building the illusion that you'd rather spend more time with that person than anyone else, even when it's really, really not true. You both have to be there in good faith, making an effort to make a connection. And that's hard to do when they insist on announcing it every time they go on a date with someone else who they would like more. Just my two cents. @SingleintheSou1, best of luck in your future pursuits—and thank you for including us on this journey.
Got a sh*tty dating story? Email us at [email protected] with subject line "Dating Horror Story". 
Images:  Single In The South; SingleintheSou1, daniellenpeart / Twitter
The Best Emojis For Expressing Emotion Even Though You're Dead Inside
Being dead inside is an art. And sure, you've been perfecting it basically since the day you were born. I mean, who doesn't remember the first time they put on an all black ensemble and thought, "Yes. This is me now." But what should you do on the rare occasion when you want to express emotion? Like, one minute you're going through your day, giving zero fucks and being devoid of all feelings, and then suddenly your friend tags you in a meme that makes you feel…dare I say…alive? For the rare moments that make your grinch heart grow three sizes, here are the emojis you should use to convey your momentary experience of human emotion.
Laughing/Crying Face

Use this emoji when you want to convey a level of laughter beyond "haha" and "lol." Like, sure, you could just say "crying," but will your friend really get the visual without tears streaming out of the eyes of your cartoon avatar? Save this one for when your run across a fire meme, or when a friend hits you with some amazing gossip that actually made you almost display emotion on your face while you were reading it. Not that you would ever actually do such a thing. WARNING: Some people overdo this emoji and end up looking like a psycho. Keep it to 1-3 of these little guys in a row to avoid seeming like the type of person who thinks everything is funny, and not the modern-day Wednesday Addams that you are.

Heart Eye Face

Every once in a while, someone will send you something that actually makes your cold, black heart start to beat again. 9/10 this will be a photo of a dog, preferably wearing some kind of an outfit. In these instances, the heart eye emoji is not only appropriate, but necessary. How else will your fuckboy know that the gif he sent you of a Corgi doing pilates worked and he has permission to ask you to come over later?
Screaming Face

One of the dangers of using the internet is that you will often encounter something so horrifying that even you, a woman who watches 10 dark AF Netflix documentaries a day and feels nothing, will be moved to say "omg." In these instances, the screaming emoji is 100% appropriate. Remember though, only use this for really horrifying stuff, like that photo that's been going around of a colon full of 3 years worth of poop, or literally anything Trump does.

Smiling Devil Baby

Every once in a while —and I mean once in a while—you'll find yourself in a very particular mood and actually want to spend time with people, usually with the aid of copious amounts of alcohol. Usually this will happen on a random summer night when your allergies aren't keeping you indoors, or a day where you wake up with great skin and want everyone in the world to know. It's one of those days where you wake up win the morning and immediately think, "I'm gonna get fucked up tonight." In order to properly convey this mood in your group chat, send a little smiling devil emoji with a "Who's going out tonight?" attached. Your friends will immediately know that tonight will be one for the history books and start faking a cough in front of their boss so they can call out sick tomorrow.
Clapping Hands

Let's face it, even you can get heated sometimes. Like when when you thought Bachelor in Paradise wasn't happening, or some old man in the Senate is trying to make your birth control mad expensive. Sure, you could use a series of all caps tweets to convey that you are, in fact, yelling, but what if you want people to know that you are both yelling and clapping? If you're actually being moved to emotion, you know that you're choosing your words carefully. So why not emphasize them by placing a clapping hand after every.single.word?

Praying Hands

You spend most of your life in a daze of not giving a fuck, rolling your eyes, and feeling vaguely sleepy. Chill. But what happens when you like, actually want something to happen? Like for the custom swimsuit you ordered to arrive in time for your Hamptons trip, or for there to be food at the party you're going to later? In these cases, it's time to invoke the help of the Lord by using the prayer hands emoji. It's literally the same as actually praying. I think. I honestly haven't been to church in years.
The Emotional Stages Of Getting A Text From Your Crush
Any betch who's been in even the briefest of relationships, IRL or otherwise, knows that getting a text—much less getting a first text—from a guy who isn't an actual boyfriend is harder than hiding a hangover at Sunday brunch. Unless you're sending a nude (we won't judge), we can practically guarantee that it'll take no less than an hour or two to get a response, if you get one at all. Hey, even the betchiest amongst us can admit that it bruises the ego a little when you check your phone hours after you've sent a risky text and the only notifications you have are a text from your mom and a voicemail from your therapist confirming your appointment on Wednesday.
So, obviously if you get that elusive first text from a guy—and one who you don't find repulsive, at that—celebratory alcohol a congratulations from your friends (and even your family, hi Grandma) is in order. Below, check out Betches' latest video "When Your Crush Texts You First" and fantasize about the day that this actually happens to you. Remember to subscribe to our Youtube channel for more hilarious content!
10 Ways To Distract Yourself From Texting A Fuckboy
Like eating dessert when it's about to be bikini season or taking tequila shots on a Sunday afternoon, we all do things we shouldn't from time to time. Texting a fuckboy is no different. Maybe you just want a little attention, maybe you're blackout drunk, maybe you have no self-control and you hate yourself—whatever the reason, you're struck with the urge to text. Only your friends, conscience, and the universe in general are telling you DON'T FUCKING DO IT. So what's a betch to do (besides text)? You can only pretend to scroll through so many Instagram memes while waiting to see if he'll text you first. Below are 10 better suggestions for wasting your time that don't cost you any dignity.
1. Netflix
Welcome to your tape. JK, but only if you succeed in not texting this douche. We don't even really need to say this, but binge watching TV is obviously the best distraction. After all, you've only seen every episode of Gossip Girl twice, and we can't just like forget about Serena and Blair and all the TV fuckboys they dealt with. Also, keep in mind that Netflix & Chill is a separate distraction, but it's just as effective so long as it's with a different SAB than the one you're currently trying to avoid.
2. Tinder/Bumble
The one guy you want to give you attention has all but forgotten you exist (go figure), but you also have a fat stack of potential matches that are just sitting there gathering dust. This is the ideal time to spend hours swiping right and left (mostly left, because you're a god damn princess) and fucking with guys who are way too into themselves to get the joke. If you really need a distraction, you can even match with the guys holding dead animals in their pictures—the conversation is sure to be interesting.
3. Watch Makeup Tutorials
You've always felt like you could be really good at contouring, but you just haven't put in the time. Break out that contouring kit that you ordered from Amazon Prime when you were drunk and start watching some YouTube tutorials instead of sending a dreaded "WYD?" text. In no time you'll look like the world's prettiest drag queen when you roll up to happy hour, and everyone will either love it or wonder what the fuck is wrong with you. Who cares, at least you have your pride!

4. Cook
Your mom is always telling you that you should try cooking more, so why not take this time to find out if you have what it takes to be the next Ina Garten. Choose recipes with minimal effort but fancy ingredients so you can still impress people without doing much work. That's the best way to live life in general, and who will ever know that you didn't make your own balsamic vinaigrette?
5. Shop Online
When it's the middle of the night and you're deep in your feelings, that's prime online shopping time. It's time to get out your wallet and make some regrettable choices—but the difference is these are the types of decisions you can return. Blessed. Subscribe to some magazines! Rack up a giant Asos cart or just scroll down Amazon, because anything you buy as retail therapy can be written off your taxes. Not really, I wish, but it can be written off your guilty conscience, right?
6. Unfriend People on Facebook
It's like spring cleaning, except pettier. We all have a few dozen (hundred) Facebook friends that we haven't spoken to in at least seven years, and unless they're interesting trainwrecks it's time for them to go. Scroll through your friend list and you'll be amazed at the stalking rabbit holes you fall down. It's truly the best way to waste time.

7. Hiking (Or Anything Outdoorsy)
We're not exactly experts on nature, but going on a hike is a solid mental health break, and you're also guaranteed to get a fun Instagram out of it that may or may not even make your dude jealous. There's the dumb (but in this case, potentially appropriate) trend of taking a topless picture on the top of a mountain, or you can just do a Boomerang with your clothes on if you're feeling less adventurous/thirsty. Just like, don't get murdered in the woods if you do decide to strip
8. Knitting/Needlepoint/Crocheting
Remember back in like fifth grade when every girl went through a very brief knitting phase? You might need to Google some sad blogs to know what the fuck you're doing, but there's literally no better time to learn to knit than when you're teetering on the edge of a fuckboy-induced mental breakdown. (Previous statement not evaluated by a mental health professional.) Maybe you could even knit yourself a body pillow or some shit so you won't be so lonely.
9. Clean Your Room
How can you even think about having a dude over when your floor is all covered in clothes that are not clean enough for the closet, but not yet dirty enough for the hamper? Give yourself a generous few hours to turn on some chill music and find your feng shui, or at least go through with a trash bag and get rid of all your random broken hair ties and old gum wrappers. It's common knowledge that a clear space = a clear mind, so maybe once you're done de-cluttering you'll have found the room in your brain to rethink why you're so interested in guy who ghosted you on your birthday.

10. Working Out
Nothing is a better motivator to get your body together than revenge. Khloé Kardashian has like, a whole show about it. Take the anger that you have been building up every minute that goes by where he does not respond, and channel it into the elliptical. Besides, as we know, exercise gives you endorphins. Endorphins make you happy. Happy people don't double-text fuckboys. They just don't.
How To Send A Hot Nude Without Ruining Your Life
The average betch receives at least half a dozen requests for nudes each week—unless she's on Tinder, in which case the limit does not exist. The vast majority of the time, these requests go unanswered, but every once in a while, someone will live up to the right standards and we'll deign to bless them with a nude. Whether that person is a hot rando or your long-time SO*, the last thing you want to do is embarrass yourself with a poor-quality nude. I mean, your body is a gift to man- and womankind, but that doesn't mean you know how to take a good photo of it. You don't want to spend all that time in spin class only to wind up looking like an undercooked sausage in the pic you're using to seduce someone. But that's where I come in. Here are 7 tips for taking a successful nude—you can thank me after you get laid.
*Btw, don't let some fuckboy pressure you into sending nudes if you're not into it. That's what his imagination and/or internet connection is for. This is only for the rarest of occasions in which you are having a good boob/butt day and are also feeling extremely generous AND a male has proved himself extremely worthy.
1. Pay Attention To The Lighting
Ever noticed how you'll look fabulously tanned and muscular in photos taken in your bedroom but sallow and dead-eyed in your kitchen? That would be the differences in lighting—it might seem like no biggie, but bad lighting is the number one cause of selfie deaths. If there's a spot in your room where you always take flawless Instas, take your inaugural nude selfie there, and if you have a bunch of windows, daylight is also your new BFF. However, we recommend keeping your curtains drawn so you don't get any new secret admirers. Most importantly, stay the hell away from florescent lamps.

2. Angles Are Everything
You've definitely figured this out from selfies by now, but angles are super important when it comes to nudes, too. Luckily, they basically follow the same rules as regular selfies. Aim from above or head-on, and only take a photo from below if you want the recipient to be distracted counting your chins. (Maybe you do. I don't know the details of your sex life, nor do I care to.) Also, protip: Unlike what everyone tells you about aging, when it comes to nudes, gravity can be your friend. I have tricked many a fuckboy into thinking my tits are big and not three finger-widths apart simply by leaning over and angling the camera downward. I'm a magician, I know. And while we're on the importance of angles, if you've learned anything from the numerous celebrity photo hacks it's NOT TO PUT YOUR FACE IN YOUR FUCKING NUDES. I don't care if I do have a one-in-a-kind birthmark the shape of Texas on my left boob, if those shits get leaked, you can best believe I'm gonna deny it to the grave.
3. Don't Stick To The Definition Of "Nude"
Nudes involve nudity by definition, but don't feel like you have to be totally naked from the get-go. This is especially true if you're surprising someone with a pic—as anyone who's gotten a dick pic before (aka everyone) knows, it can be a little alarming to be confronted with a straight-up naked human. Try taking a pic with some cute underwear or wearing nothing but a sheet, or crop out ~relevant~ bits of your body. It's practically artsy at that point, but not in the regular annoying way.

4. Use Your Reflection
There's a reason Kim K has posted approximately a bajillion barely-clothed selfies of her reflection: it lets you show off your whole body without having to contort into too many weird positions. Use a full-length mirror if you have one (in a place where you won't traumatize your roommates, obvs) or head to the bathroom. The other bonus is it's easy to use your phone to block out your face in the picture—no, I will not quit harping on this point. I don't care if he's your boyfriend, husband, or you made him sign an NDA—you cannot trust anyone in this day and age.
When you're like I have nothing to wear LOL pic.twitter.com/UlSLZb1fp1

— Kim Kardashian West (@KimKardashian) March 7, 2016
5. Clean Your Fucking Room
Wherever you're staging your mini-photoshoot, take 30 seconds to clean it up, or at least move the shit to the other side of your room. Nothing kills the mood like the sight of your middle school retainer and a pile of dirty towels in the corner. I don't care how hot you are—if your bedroom looks like it could have been featured on Hoarding: Buried Alive, no guy will be able to look past that. Just ask Ross Geller.
6. Get Your Top Model On
All that time you spent in middle school watching America's Next Top Model marathons is finally paying off—it's time to contort like you've never contorted before. Flex your abs! Pout your lips! Smize!!!!! If you're just starting out, there's literally nothing wrong with checking out the Instagrams of D-list celebs who post a lot of skin (read: Ariel Winter, Kardashian-wannabe extraordinaire) for posing inspiration. Or shoot for the stars and let the Queen of Selfies, Kim K, be your guide—eventually, you'll figure out what makes you look/feel the sexiest. Unfortunately, that's usually what makes you the most physically uncomfortable, but whatevs. If it's in the pursuit of sexting, it's worth it.

7. If You Must Save, Save It Somewhere Private
When I'm old and saggy, I fully intend to have a photo album, possibly on display, of all the sexy selfies I took when I was young and hot and could do pushups without my joints clicking. Save your faves to make yourself feel better when your metabolism goes to shit. Just be sure to do it somewhere super private—people are assholes, and people with internet connections and no concept of a conscience are even bigger assholes. Signal is some app this guy I'm fucking who works in tech told me about that's apparently double-encrypted. IDK what that means exactly but it sounds super secure so like, maybe try that?
8. Show The Bottom Half Of Your Face AT MOST
If the whole Russian hacking thing has you wondering about the security of your selfies, try protecting your identity with some good old fashioned facial obstruction. Your SO already sees a million photos of your face daily via Snapchat, so your eyes will probably not be missed. The mouth is the sexiest part of the face anyway, so framing your nudes from the mouth down makes total sense. Plus, when you're running for president and Putin leaks your photostream you can be like, "I mean I guess that could be my jawline but like…who's to say?"

9. Wear His Clothes
As discussed in #3, your nudes don't have to be strictly nude. Guys have a weird thing for seeing girls in their clothes. It's like, you're inside them for a change. Anyone who's ever been Tom Cruise in Risky Business for Halloween/every mixer understands this rule. So a sexy photo with you in his jersey and nothing else could actually end up being a thousand times more boner-inducing than any shot that actually includes your boobs. Plus his giant shirt will make you look skinny, which is always a plus.

10. Make It A Boomerang
Take your nudes into the 21st century by making them into a boomerang. It'll set your nudes apart from all the others your SO has received, plus the extra motion gives you the option to try multiple poses and angles. Just make sure you don't accidentally post to Insta.
If you follow the steps above, you're on your way to taking a decent nude selfie, although obviously some article on the internet isn't going to turn you into Gigi Hadid. Anyway, good luck, godspeed, etc. etc.