Jennifer Aniston & Reese Witherspoon Are Doing A TV Show Together
Friends fans, rejoice. At long last, Jennifer Aniston is heading back to TV, and her costar is none other than Reese Witherspoon, Elle Woods of our hearts and queen of business and Jennifer Aniston's own younger sister on Friends. The show doesn't have a name yet, but it's a drama about morning television and the challenges women in that industry face. (Cue a bunch of old men groaning about how women don't actually face challenges because a woman ran for president.) Not a ton of details yet, other than that it's being produced by Apple. Yeah, that Apple.
Apple announced earlier this year that they're hopping on the original content bandwagon behind Netflix, Amazon, and Hulu, so be prepared to steal your friend's login for yet another streaming service. We weren't sure how we felt about Apple trying to dominate yet another industry, but we're really okay with Jen and Reese teaming up, so we won't complain. Unclear if there will be any cameos from other Friends stars, but we're not ashamed to say that we're hoping for a little Ross, Rachel, and Jill moment. Yeah, we're trash people stuck in the early 2000s.
The last time Reese Witherspoon was involved with a TV project, it was a little show called Big Little Lies that was literally incredible and won like, every award, so hopefully she can work her magic again. There's no premiere date set for the show yet, but Apple has already committed to two full seasons, so there's a lot to look forward to.
Gird Your Loins, Ben Higgins Is Dating Again
As a living, breathing human being, I'm naturally fucking pissed Arie Lsdfgjsafdmn Jr. is going to be the next Bachelor and not someone qualified, like sexy man god Peter. So mad in fact, that I'm going to boycott the entire season. Does it help that Vanderpump Rules will be on at the same time on the same day? No, it most certainly does not. I probs wouldn't watch anyway. But because of this excuse of a season, I'm being forced to stalk previous contestants/current Sugar Hair Bear spokespeople and revel in the has-been drama that is their lives. It's a tough job, but somebody's gotta do it. So what's the latest? Ben Higgins is ready for a girlfriend again. Wow. In the words of philosopher Justin Bieber, so blessed, so moved, so grateful.
In an interview with PEOPLE, our fave ex-Bach said "I'm ready to be in a relationship again." Like, a fucking quote. I'm not summarizing. This is real journalism, people. In addition to the best news ever, he goes on and on about how much he sucks at dating, which is weird because he went on a DATING show not once, but twice. Who am I to judge, though? He also said he felt like he was cheating on Lauren by dating, which is even weirder because like, they aren't together and she already has a new boyfriend, so…? Hey, no one said he was smart.
But this is good news! Not only does this mean Ben and I could finally have our chance at love, it also means that Mike Fleiss and Chris Harrison and whoever else The Bachelor powers at be are can make up for their heinous mistake by bringing back the hottest nice guy to ever live. Or Ben, if you want, you can check your DMs and just respond to my messages and save yourself the heartache of going on reality TV to find love for a third time. Just a thought.
Your Favorite 90s Show Is Coming Back With A Dark Twist
In case you haven't noticed, Hollywood isn't that good at coming up with new ideas. Right now, we're deep in a trend of rebooting all the best shows from the '90s, which we have mixed feelings about. Like, yeah it's fun to relive our childhood, but it's a little much. But the newest reboot is one we can definitely get behind: Sabrina the Teenage Witch.
First, and most importantly, there will be no Melissa Joan Hart. As sad as it makes us, Sabrina will still be a teenage witch, and Melissa is in her 40s. Sorry sweetie, maybe next time. In fact, it sounds like the new show will be taken in a much darker direction, focusing on Sabrina's struggles against the evil that threatens her and everyone around her. Does this mean no talking cat? Because we're very emotionally attached to Salem.
The show is being produced by the same team as the new Riverdale, which makes sense because Sabrina was originally a character in the same comic world as Archie (who knew?). Also, that means there are totally going to be crossover episodes between the two shows. It's no Grey's Anatomy/Private Practice, but we'll take what we can get around here.
We really hope the producers get this one right, so basically just don't cast Bella Thorne as Sabrina. That's all we ask. It sounds like the show is still in the preliminary phases, so it could be a while before you're bingeing it in bed, but it's coming down the pipeline sooner or later.
Our Prayers Have Been Answered: 'Big Little Lies' Season 2 May Happen After All
Caution: spoilers ahead.
The season finale of Big Little Lies left us all with endless questions. What's going to happen to Celeste and her kids? Will Madeline leave Ed? Is someone going to jail? Is it possible for a man to look like Alexander Skarsgard and not be absolute garbage? Most importantly, will there be a season two?
Because the show was adapted from a book, we thought we knew the answer to that last question: no. The novel ends with Perry's death and some other bits of character development like Bonnie's backstory, but that seems to be about it. Devastating right? Like almost as tragic as naming your daughter Amabella.

But wait! It turns out that people were so obsessed with watching the sordid and tortured lives of these rich white women (who would have guessed?) that the HBO producers and original writer, Liane Moriarty, are considering continuing the story beyond the ending of the book. There's plenty of material to work with there, but just in case Moriarty is out of ideas we've brainstormed a few new plot lines to explore.

Will Celeste ever get closure? Considering the fact that her horrifically abusive/criminally attractive husband just got murdered by a 90 lb. yogi, it seems like that therapist would play a much bigger role in season two. Is her son doomed to the same violent fate as his father?
Wow about the fact that we went a whole season and never addressed that Ed spent most of his free time eye-fucking his teenage step daughter. I'd love some development there, HBO.
Will Chloe achieve her dreams of owning a record label before she graduates first grade? I'd put money on it.

Probably most pressing: at what point will every husband in this show just stop being the fucking worst? How many of them have to die at Montessori school events before they get the hint that they are on thin ice? In fact, can a plague just hit Monterrey that kills every single man except Ziggy? Imagine how exciting the next charity gala would be if we didn't have to pretend to enjoy a bunch of shitty Elvis costumes.

Once the show starts racking in Emmy's and Golden Globes, a season two seems inevitable. At least we'll get to watch Alexander Skarsgard on award show red carpets before he hides away in Sweden, waiting for the next casting call for a Nordic God who mistreats women.
Corinne Is Dating Someone, So Does This Mean Our 'Bachelor In Paradise' Dreams Are Crushed?
It goes without saying that Corinne Olympios was the sleeper hit of this season of The Bachelor. Like, at first, nobody liked her and thought she would get sent home shortly after napping/not napping through a rose ceremony. But by the Women Tell All special, Bach Nation was like, totally team Corn. She grows on you like a desire for cheesy pasta after a long night of drinking even though you just swore you were cutting out carbs.
Read our Women Tell All recap here!
Needless to say, some of this crazy drama surrounding Corinne coming out post-Bachelor is keeping her on our radar, mostly because it could affect the probability that she'll be on the next season on Bachelor in Paradise.
A little bit ago, some fame-whoring rando named Nick Viall Keith Berman started calling gossip mags, telling everyone that Corinne was engaged to some dude she's been dating for three years. Which, if you can't put two and two together, would mean that she was on The Bachelor for the wrong reasons (gasp!), which as we all know never happens because everyone is on there for love and never has ulterior motives. Anyway, Corinne then had to go on the defensive and defend whatever honor she has. Corn went on E! News and said she's totally not engaged and she's actually considering legal action to get Keith to shut his damn mouth. Her exact words may or may not have been "he doesn't even go here!"

While she assured E! that she's not engaged, she did say she is "talking to someone new period." She added, "It's really early but I really like the guy." Could this mean she likes this new guy too much to go on BiP? I'm not here to speculate, but I'm going to speculate anyway because it's my job.
Here's what I think: Corinne is almost for sure going to take the producers up on their offer to appear on the show. There's only so much money you can make off of promoting shitty sunglasses on Instagram, so I have a hard time believing Corinne would choose some dude she's "talking to" over the chance to make more money, come up with new viral catch phrases, and spray more whipped cream on her boobs on national television. Verdict: Don't get too comfortable, new guy, because your days are numbered.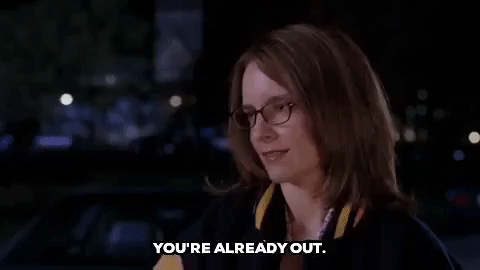 Also, does no one find it weird that Chad told Life&Style a few weeks ago that he and Corinne had "texted a bit" and then Corinne turns around and says she's "talking to someone"? Seems like they're both being intentionally shady about their relationship. Are they conspiring to create the first Bachelor in Paradise superbaby? God, I hope so. If it's a boy, they can name it after Chris Harrison (either Chris or Harrison would work, TBH) and if it's a girl, Raquel, obvs. 
If Corinne doesn't get her time on Bachelor in Paradise, ABC better give her her own spinoff. I'm talking a Flavor of Love-style dating show where Corinne gets to make all the rules. They could call it Nap of Love. Or Cheese Pasta Of Love. Or Platinum Vagine of Love. Or really, any of Corinne's catchphrases plus "of love" at the end. And instead of giving out roses, she could give out cucumber slices or glasses of Champagne. Honestly, somebody needs to make this happen. Just try and tell me this wouldn't be the greatest thing to ever happen to television.