If You're Not Using This Digital Camera Accessory, You're Wasting Your Time
Betches may receive a portion of revenue if you click a link and purchase a product or service. The links are independently placed and do not influence editorial content.
You're wearing a brand new pair of low-rise jeans and you're headed to a party with your friends. You throw your brand new digital camera into your tiny Prada-esque shoulder bag and head out the door with your new fave lip gloss and water bottle in tow. By the end of the night, you have 50+ photos to upload to social media and you start thinking about how you're going to label the album. Life is good. 
No, this isn't 2008, and I'm not exaggerating when I say I literally just described a typical Saturday night to you. The only difference between today and my sophomore year in high school is that the water bottle is actually filled with vodka water. That, and the fact that it didn't take me a million years to upload the photos I got with my friends to Instagram thanks to this tiny device that's officially changed my online presence for the better. No more blurry photos–tbh, just the thought of a sepia filtered photo now-a-days is social (media) suicide.
In case you live under a rock, digital cameras are back with a vengeance. And, before you have a mental breakdown about time going in reverse, take a breath, and let me be the first one to say I was 100% against the trend at first. I was always the friend who had to lug around the digital camera and was dubbed the friend group photographer from the very start. (I swear, you volunteer for something ONCE and it becomes your main personality trait.)
The worst part about it? I would have to go home at the end of the night, download all the photos to my computer, figure out a way to then transfer them to my phone, and send them out to my friends, or I'd literally be getting 3AM texts asking "You up?" and "Upload and tag me!" Not to be dramatic, but I was literally carrying my friend group's social status around in my pocket.
Thanks to everyone's fave Gen Z TikToker, Alix Earle, the buried memories of parties past came swimming to the surface. I immediately shuddered at the thought of resuming my throne as "camera girl." But, while it might feel like we're repeating history, I reminded myself it's 2023 and technology has come a long fucking way since the days we learned to code from building out a MySpace profile.
In fact, I found the one thing that could finally alleviate some of the pressure of being "camera girl" and it's this tiny SD card reader that literally takes the photos from your camera's memory card and imports them immediately to your phone. Like, I can hand it over to my friend at the end of the night and say, "Here, you can download the ones you want to your phone now." All that pressure of downloading and sharing from a computer? * Poof. * Gone.
Not to mention, this thing has over 3.6K five star reviews and it's so easy that even the not-so-tech-savy can use it (I'm looking at you, Mom). And before you get on my case about "how far iPhone cameras have come," dust off your Kodak and upload some photos for old time sake and tell me you don't feel like a teenager again. Not going to lie, your new iPhone could never. 

Shop it: SD Card Reader for iPhone, $14.99, Amazon
WTF Is Zoom-Bombing & How Can You Make Sure Your Meetings Don't Get Trolled?
Even with the world coming to a complete stop outside of our homes, people are finding new and innovative ways to suck, even from a (social) distance. Whether it's your idiot neighbors who think that the second the weather hits 60 degrees outside, coronavirus magically goes away, Vanessa Hudgens opening her mouth, or this new insane thing called Zoom-bombing, humanity never ceases to amaze me—and not in a good way. 
So, what exactly is Zoom-bombing? You can probably guess based on the name, but it's when people join Zoom calls without an invite and typically with a pretty sh*tty motivation. This obviously isn't unique to Zoom, and all video conferencing programs are vulnerable to hacking. As someone who has been using Zoom for meetings since, like, high school, I honestly have never thought about doing anything like this. However, I guess when the entire world is now dependent on a single platform, it's easier for sh*tty people to do anything to f*ck it up for the rest of us. This is why we can't have nice things.
As schools and businesses across the country increasingly rely on Zoom for remote learning, conference calls, and the like, so too have people taken to being incredibly disruptive to Zoom-based meetings and using the platform for really f*cked up stuff.
I am a junior at Tulane University, where, a few weeks ago, a Zoom class was recently interrupted by a so-called Zoom Bomber. After news of the event spread throughout campus, I was able to get a hold of a student who was on the call when it happened. She agreed to share her experience with me but asked to remain anonymous, so we will call her Sophie. 
Sophie is a Junior in the business school (but she's chill, I promise) and is taking a Research and Analytics class this semester. Discussing the event, she said, "we were going over attribute types when this kid, whose name I didn't recognize, asked a question that didn't make sense." According to Sophie, the class is small enough where she could recognize the names and voices of her classmates, and she thought he may have just been a member of another section of the class, which is a pretty normal thing to happen. Let's just say I've definitely been a little hungover and gone to a 2pm stat lab instead of my 9:30am one before. 
However, things got a little more abnormal when the professor went to the next slide on his presentation. Sophie explains that one of the attributes being discussed was hair color. "My professor said that these attributes can't be ranked, and that was when the Zoom Bombers decided to make their move," Sophie recalled. "These two voices, which I didn't recognize, both started saying that's so racist, and you can't say one hair color is better than the other."
But Sophie explains that it wasn't just a dumb-ass student misunderstanding and being disruptive: "that's when they started dominating the conversation, and they took over the screen, started drawing swastikas over the slide, and then completely took over the screen and were writing the N-word all over it." The eeriest part of it, said Sophie, was that "they were just laughing during it. It wasn't just a bot, these were actual kids who wanted to take over the class" to spew racist hate speech.
Eventually, this the professor was forced to end the class mid-session and used a password for the next session. 
"It was so startling hearing real people's voices on the other end, laughing and having fun while they were doing it," explained Sophie. "I had heard about because my brother's school got an email, so I wasn't as startled, but I don't think my professor knew about it at that point." 
It isn't just college campuses that are dealing with Zoom-bombing, according to the New York Times: Reddit, Instagram, Twitter, and 4Chan have been used to plan these "harassment campaigns." Classes in middle and high schools, doctoral dissertations, youth group events that have been moved online, and company-wide meetings are just some examples of events that have been disrupted. I guess even if the world is ending, assholes are going to asshole. 
No one could have predicted that all at once, Zoom was going to become the backbone of many people's work lives, and the company was not fully prepared to be used on such a wide scale. However, they are working now to make up for lapses in security and other programming issues. 
Over the weekend, Zoom sent an email explaining security measures to users. These include virtual waiting rooms and meeting passwords, which they recently enabled for users with free memberships; the virtual waiting room feature will be turned on by default so hosts can manage who enters their meeting before it begins. They also removed the ability for users to randomly scan for meetings to join, and are requiring all meetings to have a password. Hosts can also require all users to authenticate before entering, which basically means people need to create and log into their Zoom accounts to be permitted to join a meeting. Additionally, Zoom and similar video conferencing programs encourage that users stay on top of updates that include new security measures. 
The bottom line is that Zoom-bombing is like if someone gave photo-bombing steroids and a MAGA hat and made it 1,000 times more offensive and disruptive. It isn't funny or cute, and if "don't be an asshole" isn't enough of a reason not to do it, then just know the FBI is looking into it too.  In a recent press release, the FBI Boston Division said they are paying increased attention to cyber-crimes, especially incidents of Zoom-bombing. They recommend not making meetings public, and not posting the links to any upcoming meetings on social media, but rather, give the link out directly only to the people you want to attend your meeting. If you're hosting a meeting, you may want to change your screensharing settings to "host only" so random trolls can't take over your screen.
As if the constant threat of COVID-19 wasn't enough, we have to be extra careful in terms of the technology we use. The same FBI release recommends that in addition to increased security measures that companies like Zoom have taken, all users should use their due diligence.
Image: Gabriel Benois / Unsplash
How To Practice Safe Sexts, According To The Experts
You know what sucks more than your significant other living in your building? Your significant other living in a different city—especially if that city is in an entirely different timezone. You know why that sucks? Because it makes sending a sext incredibly difficult. Like, no I don't want to hear what you want to do to me while I'm wolfing down Chop't at my desk because you just got up and are feeling some type of way. But at the end of the day, sexting is all we long distance couples have when we can't spend the night (or a few steamy minutes) together. And even if you're not in an LDR, sexting can still be, dare I say, f*cking fun. Like, yeah, drugs are fun, but have you ever felt the rush of opening a steamy sext that's meant for your eyes only? However, like with sex, there's a way to be risky and a way to sext safely while still having fun. If your SO/FWB/person with whom you want to test the waters is down for some digital fun, keep reading for some helpful tips from Cassandra Corrado, an O.school sex educator and founder and CEO of MonsterCloud, Zohar Pinhasi. 
What's The Point Of Sexting?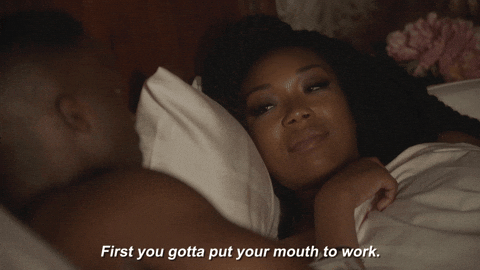 Here's the thing, when I told my friends I was writing this story, I had mixed reactions because some thought sexting was sending nudes and some thought sexting was sending dirty texts. I mean, por qué no los dos, right? Sexting can be whatever you want it to be, and before you think you're above it, you're not. Plenty of people do it and there should be zero shame in that. Corrado says, "People sometimes have the misconception that only teenagers sext, but that isn't true—people of all ages do. People sext because it's fun, it builds intimacy, and it is a way of communicating desire that isn't touch-based." That last part is important. Communication, even if it's based in something physical and/or sexual is massively important in any relationship. Also, if you're feeling a little awkward telling your partner what you want while you're currently in bed together, being able to say it via sext may be a little easier. 
Is There a Right/Wrong Way To Sext?
Glad you asked! The biggest concern with sexting is having your photos get leaked. I mean, I have no shame in my body, but I don't necessarily want anyone who isn't the person to whom I sent my sexy photos to see them. I know what you're thinking: just don't send the photos then? And to you I say, no. I will not let the hacker/revenge porn-laden world we live in dictate whether or not I will have a Euphoria-inspired photoshoot. But on the real, cyber security is a legitimate concern (whether you're taking sexy photos or just simply online banking), but there are steps you can take to protect yourself. If you're feeling nervous about your selfies falling into the wrong hands, Pinhasi says, "Use a VPN when possible. A VPN simply creates a safe, encrypted connection to the web so that the prying eyes of strangers on the network can't see what you see, in this case your sexts and nude photos." Also, never sext using public WiFi, which I hope is obvious. If you send your nudes in a Starbucks, you can expect everyone in said Starbucks to stumble upon your nudes. 
Another point I'd like to make that I hope is as obvious as the WiFi thing: don't start sexting without consent, which may sound like a given, but in a world filled with unsolicited dick pics, is anything but. Wouldn't it be cool if all the dick pics you've ever received were preceded by a "Can I send you a gross and unscaled photo of my penis?" and then you would get to say, "Nope!" Read the room as much as you can, but if you're unsure, there is truly no harm in asking. Corrado adds, "Sexting is an opportunity to practice telling someone, 'Hey, I'm not actually that into that' or 'That's a bit intense for me right now, let's soften things up.'" Hopefully things don't go too soft (wink), but you know what's more off-putting than a limp d*ck? Feeling like you're being forced to do something you don't want to do. 
How Do You Establish Boundaries?
Boundaries are tough, because you while you want to say whatever you need to say to feel comfortable in the situation/conversation, you don't want to kill the mood. Corrado says, "Be clear, and be aware of your own reaction. If it's something that is a major boundary violation, like doing something you've previously agreed wasn't on the table, then that merits killing the mood to have a conversation." Very fair point. At the end of the day, sexting is fun because you're enjoying yourself, and the moment you stop enjoying yourself it's time to speak up! Standing up for yourself feels better than letting a weird moment linger.
Are There Any Risks To Sexting?
While no matter how dirty the conversation gets, you can't get pregnant or contract STDs from sexting, there are still plenty of equally heavy risks to consider when you start snapping. Corrado says, "There are emotional risks, because sexting is something that is really vulnerable. You're not only talking about your desires, but you're also talking about them (or perhaps showing them) in a graphic way. That means that if your sexting partner decides to share those messages, your trust will have been violated." Hopefully, you aren't sexting with someone you don't trust, but again, use caution. "I always recommend that people know their angles—make sure that if you send photos or video, you're mindful that your backdrop is neutral and that you don't show your face or any other distinguishing characteristics, like birthmarks, piercings or tattoos." That's the first thing I learned from watching SVU!
Also, there's the risk that Mr. Robot may hack into your software/wifi and steal your images/conversations. Pinhasi says, "If you don't want someone looking at your photos and videos, store them yourself. Don't use someone else's technology/systems. You're never fully in control of your data if it's stored in someone else's 'vault'." Basically, if you're not down for strangers to see your nudie pics, figure out a different way to show them to your person. Ever heard of WhatsApp?
Something else to think about: "Employees at Apple—some third party contractors, even—have access to the interactions you have with Siri in the form of actual voice recordings. These recordings have picked up sexual encounters, drug deals, crime, and personal conversations," Pinhasi says. Well, f*ck! Don't use Siri to sext, but I'm not sure who was doing that anyway.
Ok, so what have we learned? Sexting is fun and awesome, but like most things, it's fun if you're safe about it. And the minute you feel uncomfortable, *Jenna Maroney voice* shut it down.

Images: nito / Unsplash; Giphy (2)
Are Selfies Actually Ruining Your Skin? We Asked An Expert
Yesterday, I woke up to a text from my mom. Was it an emergency? Of course not. Instead, she was sending me a story she heard about on the radio about how selfies are apparently "as damaging to skin as sunbathing." Naturally, she heard this story and automatically thought of me. How sweet! I really don't think I take a lot more selfies than the average millennial, but nonetheless, I don't want my skin to be ruined just because it takes me 50 pictures to find the right angle. I wear sunscreen every day, so should I be wearing selfie-screen too? I need answers!
First, let's go through what this new report actually says, because I'm a little skeptical. According to "nurse and beauty therapist" (idk what that means) Sara Cheeney, the electromagnetic rays emitted from our phones can accelerate aging at an "alarming" rate. Cheeney says that she "has noticed a sharp rise in the number of patients suffering from selfie-induced skin damage and claims 'the results are quite alarming. I get a lot of bloggers and patients who take selfies every day coming to me and complaining about the issue, and it's an issue which seems to be getting worse'".
First of all, I love the phrase "bloggers and patients," as if bloggers are some different form of humans who don't count as regular patients. Sounds about right. The original article also quotes dermatologist Zein Obagi, who says that he can tell which hand patients use to take selfies based on their skin damage. "You start to see dull, dirty looking texture that you cannot identify on one side of the face."

Excuse me? Are they trying to say that even with a seven-step skincare regimen, the selfies that you can take are making your skin look dirty? This just doesn't seem fair. Also, what makes taking selfies specifically so bad when we're all looking at our phone screens all day long anyway? Needless to say, I was left with some important questions.
In order to get a little more context, I reached out to Deanne Mraz Robinson, Assistant Clinical Professor of Dermatology at Yale New Haven Hospital. She broke things down for us:
"Electromagnetic radiation extends across a spectrum from high energy to low energy. High frequency (energy) radiation can penetrate our skin deeper than low frequency energy.  Cell phones emit blue light, which is also known as high energy visible (HEV) light. This is a form of high frequency and high energy light.  There is evidence that excessive HEV can damage our skin, break down collagen in addition to causing issues such as hyperpigmentation."
Essentially, she's saying that the initial report was more or less correct. The blue light emitted from your phone can damage your skin. But I think the most important thing to note, both from the original story and from Dr. Robinson, is that none of this is specific to taking selfies. Sure, it's more attention-grabbing to say that selfies are going to kill us all, but your phone is emitting blue light the entire time you're using it. Basically…we're fucked?

Dr. Robinson does recommend using protection against the blue light from your phone, and her recommended product for this is the ISDIN Mineral Brush 50, a facial sunscreen powder that "contains iron oxides that protect skin from photoaging and blue light." It's  new product that's not available in the US yet, but once it is, I'll definitely be giving it a try. We could probably all benefit from using our phones a little bit less, but products like this are a more realistic way to protect our skin.
So, should you stop taking selfies? Perhaps. But you're probably not going to, and it's okay, neither am I. But it's good to understand what potential side effects technology has on our bodies, and to make choices with these side effects in mind. That being said, don't ever let anyone tell you your skin looks dirty, because you are not the one.
Images: Vinicius Amano / Unsplash; ISDIN
Apple's FaceTime Bug Might Ruin All Your Friendships
Attention all sh*t-talkers, gather round. It has come to our attention that the very device that allows us to amplify our smack talk has turned against us. Our very iPhones are revealing private moments to people FaceTiming in on us and it couldn't be a worse nightmare. That's right, there's a new iPhone bug that allows people to see you and hear what you are saying before you actually answer the call. So that means, say, if your boss calls and you're like "oh sh*t, it's my psycho boss, let me get dressed" she will be able to hear that and see that you are doing this video chat without pants on. This is a disaster.
Now you can answer for yourself on FaceTime even if they don't answer????#Apple explain this.. pic.twitter.com/gr8llRKZxJ

— Benji Mobb™ (@BmManski) January 28, 2019
Apple has disabled Group FaceTime and is currently working to fix the bug, but they weren't made aware of it before unfurling this billboard in Las Vegas, which has to go down in history as the most ironic billboard of all time.
UNLESS THEY FACETIME YOU pic.twitter.com/OHt7340AGG

— InfoSec Taylor Swift (@SwiftOnSecurity) January 29, 2019
I can't help but wonder if this is an elaborate marketing scheme for Androids. Of course, they're going to have to destroy more than my sense of security and my social relationships if they think I'm ever going to rep the green text.In the meantime, maybe stop talking sh*t till this bug gets fixed. Lol JK. Just stick to gossiping the old fashioned way: via groupchat.
Heads up, you need to keep up with the news. It's not cute anymore. That's why we've created a 5x weekly newsletter called The 'Sup that will explain all the news of the week in a hilarious af way. Because if we weren't laughing, we'd be crying. Sign up for The 'Sup now!
Is The iPhone XS Worth It?
Look, I'm not a "tech" person, but I bought the iPhone XS. I don't know what a retina display, or neural engine, or a gigabyte, or any of that sh*t means. All I care about is that I have a phone that receives texts, takes amazing photos, and has a good enough battery to not die when I'm trying to find my way home after day drinking so I don't end up in bumblef*ck Brooklyn smoking bad weed on a roof with a guy named Asher. Never again. I also need a phone that won't break if I drop it on the subway while shoving people texting, and it would be nice if it was water resistant so that when I spill my vodka soda on it, it won't ruin my entire night. A girl's gotta have priorities.
Given my entirely reasonable list of demands, when the iPhone XS came out, I bought it, much to the dismay of my parents' family plan and my bank account. But enough about me. You want to know if you should get an iPhone XS, so let's make this decision together by answering some key questions..
How Much Does This Sh*t Cost?
There are arguments that you shouldn't spend your entire rent on the iPhone XS and you should just buy the iPhone 8. It is true, the iPhone XS is about $1,000 and the 8 is only $600. Depending on where you buy it, most places let you do a payment plan rather than having to put the money up front. I did this going to Verizon and ended up paying roughly $134 in the store and then I have monthly payments of $48 for the next 24 months or until I pay off the phone or die, whichever comes first.
Conclusion: The iPhone XS is expensive, but you can always just add it to the list of monthly payments that eat up your paycheck and you don't know why.
Can I F*ck This Phone up?
If you are a garbage person who breaks your phone regularly, proceed with caution. The iPhone XS is more fragile than Annaliese's mental state on the last season of Bachelor in Paradise. That's because the phone is literally all glass, and without a case it will break on the first drop. That said, the iPhone XS is water resistant up to a depth of two meters in case you drop it in a hot tub. (It happens).
Conclusion:  The iPhone XS is not for people who regularly drop their phone on the ground while drunk, but it is for people who regularly drop their phone in the toilet while drunk. I sense an important Buzzfeed Quiz coming.
Will It Help Me Flirt?
The iPhone XS also has animoji and memojis that are cute and good for flirting, which the iPhone 8 doesn't have. With the XS, you can basically send a voice memo from a cute talking pig head or bitmoji of yourself. It makes me laugh, but then again, I have the maturity of a 10-year-old.
For more examples of how the animoji feature can be used, I recommend watching this video ten thousand times:
I HAVE NEVER IN MY LIFE YELLED AT A GIRL LIKE THIS pic.twitter.com/leFT2QP9xw

— crazy SPOOKED asian (@tribranchvo) September 21, 2018
Conclusion: You need memojis in your life, but no one will ever make a better video than the above video, so don't even try.
Will It Make Me Beautiful?
This brings us to the game actual changer: PORTRAIT F*CKING MODE. I capitalized it because it is THE ANSWER TO ALL YOUR PRAYERS. Portrait mode takes your photos from cute to America's Next Top Instagram Model with smart HDR, depth control, portrait lighting with five effects (Natural, Studio, Contour, Stage, Stage Mono), extended dynamic range for video, and cinematic video stabilization. If none of that means anything to you, just know it makes you look like you had professional photos taken without having to pay your sister's creepy photographer friend to take them for you.
Additionally, you can use portrait mode to take 10-10,000 beautiful, hi def photos of your cat and then make those photos your background on everything. Not that I did that, per se. I'm just saying that's something that someone with a stunning, perfect cat could do if they wanted to.
Conclusion: Let's be honest, 90% of the time we are using our phones for social media. We all want our Insta stories and thirst traps to be FIRE, and this phone will do that for you. The higher quality the photo, the more likes you will get, and the more likes you get, the happier you are. And happy people don't kill their husbands. They just don't.
Wtf Else Does It Do?
They iPhone 8 and the iPhone XS have wireless charging and the same operating system (whatever that means), but the XS has an HDR display, which basically means your wallpaper looks dope, and you'll be able to see all the people whose Insta stories you stalk in full detail.
(Note: No matter how hi-def your display is, it does not give you the right to make your wallpaper a photo of yourself. I don't care if it's you holding a puppy. I don't care if it you and your boyfriend—actually, I especially don't care then. I don't care if it's you on a jet-ski with Kim K and North. Just don't do it.)
You can choose a 64GB, 256GB, or 512GB. I don't know why anyone would need the 512GB unless you're making a feature film with your phone or you're an amateur pornographer and like to keep all your nudes, but whatever. To each her own. (That said, you should probably not store that many nudes on your phone, just sayin'.)
Conclusion: If you care about creating cool content, get the iPhone XS. If you just want a phone for texting, get the 8. Enough said. Don't @ me.
How To Initiate Conversation On Dating Apps Without Sounding Like A Creep
Bros, this article is for you because I know at least 75% of you are currently huddled over your iPhones with 3 of your bros like, "Dude! Just write 'when you're ready come and get it' and hit send! Works 60% of the time, every time." No, it doesn't. If it did, you wouldn't need Tinder. But since you do need Tinder or some other dating app that relies upon societal conventions aka you sending the first message, you also need our advice. I've spent a lot of time on dating apps and I hate a lot of things most guys try to say to me, so I'm the perfect person to tell you how not to approach me.
Don't: Start your message with "hey beautiful," "hey sexy," or even worse, "hey girl."
I think most girls would agree with me that having someone I don't know call me beautiful makes me gag more than…well, my own finger. Or the word "moist." Don't be that guy. The way to a betch's heart is not through her gag reflex. (Yes, I know how that sounded but I stand by my previous statement.)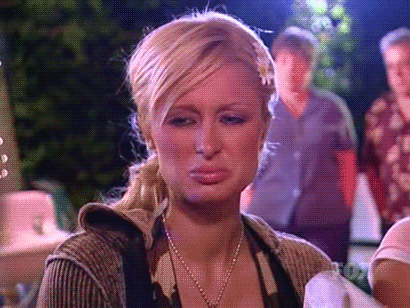 What's your end game? I say thank you and you're all, "So you agree? You think you're really pretty?" Yeah no thanks, if I wanted to have some guy compliment me only to be like "Oh okay, actin' all cocky and shit… fuck you bitch you're not even cute anyway," I'd literally walk down the fucking street. It's a no from me.
Also don't get me started on "hey girl…" Yes I am a girl, thanks for noticing, Stevie Wonder. Am I supposed to be flattered? Unless you're an actual rapper or Ryan Gosling, you cannot pull this off. Until that happens, quit using memes as your pickup inspiration, or at least check out some new memes—like, ones that have been created after 2009.
Do: Compliment something specific about my appearance.
"Love your hair," or "gorgeous smile," or "break me off a piece of dat ass!" See, now we can debate the merits of Tresemmé vs. Herbal Essences, and bond over getting our braces done in fifth grade by Dr. Silverstein. Btw I was just kidding about that last one, making sure you're paying attention.

**Sidenote: This bro will tell you that starting a conversation with "hey cutie ;)" is a surefire way to get into a girl's pants. I say, tread carefully. Some girls like being called cute. Some (hi) will want to bash you over the head because you basically just equated her to a small child.
Don't: Use a stupid pickup line.
"If I flipped a coin, what are the chances of me getting head?" "If you were a booger, I'd pick you first." "Are you from Jamaica? Cause Jamaican me crazy, girl."…Basically anything involving a pun qualifies as "stupid" and should be left to my dad when he's drunk and trying to entertain people.
Basically, don't ever use one of these corny pickup lines unless you're prepared for me to answer with, "Did it hurt? When you fell down from heaven and landed on your head?"
Do: Try to come up with something witty based off my profile, or point out shit we have in common.
The ability to read is a trait that is highly coveted among females in search of a mate. It's called evolution, look it up.
Don't: Read too much into it.
Yes, I'm wearing a Superman shirt in my fifth picture. No, I do not want to discuss my favorite Superman story arc with you. I haven't even seen Man of Steel. It was just a Halloween costume.

Don't: Not say anything
If I wanted to be the one to make the first move, we'd be on Bumble rn and this article would be moot.
Do: Ask me what I'm up to tonight/this weekend.
Odds are my plans are more fun than yours, and what betch doesn't like talking about herself? I mean, that's basically the tag line of this site. Plus if you tell me what you're doing I can automatically rule out one place I will not be going. Unless you're going to buy a round for me and all my friends. Then maybe we can talk.
Good luck guys, and may the odds be ever in your favor!
What Your Favorite Snapchat Filter Says About You
Snapchat filters have come a long way since the days of the rainbow barf, and at this point we all have our personal favorites that we use on the regs. We love Snapchat filters so much, that they're basically the only thing keeping Snapchat afloat now that Insta stories got into the game. And much like perfumes, lipsticks, and literally every other customizable things on the planet, the filters you use most say a lot about you, which is why we're here to let you know what all your followers are already thinking. Read on for what your favorite Snapchat filter says about you.
The Puppy: You're Very Loyal
Because dogs are loyal, right? Wrong. Loving the puppy filter means you respect the things in life that don't let you down, and looking like a cute animal next to your bestie is one of them. You can count on this filter to improve any situation because you've personally tested it out in all of them. Whether you're sitting on the couch or full-on blackout out at the club, once you layer on some puppy ears you're morally obligated to send that image to every contact in your phone.

The Pretty One: You're Great At Gaming the System
Any betch that defaults to the pretty filter is both vain and highly resourceful, basically two of the best qualities to have. This filter instantly makes everyone look hotter, even if you're not wearing makeup, which means you can be extremely lazy about your appearance and still send thirsty pics to your crush. If this one's your favorite it means you're not above using special effects on your face instead of getting ready which is basically the definition of winning at life.

The Flower Crown: We Get It, You Went To Coachella
Honestly, enough already. If you're sporting the flower crown more than once every six months then you've made it abundantly clear that you're a festival betch. Even though it gives you a facelift and lash extensions, you can easily overdo this filter so you may want to chill out for a bit and pretend to be a hippie elsewhere.

The Face Distorting Ones: You Give Zero Fucks
If you're just sending these to friends that's one thing, but if you're proudly displaying your busted face for all to see then you've clearly given up on life in a very public way. On the bright side, your normal selfies probably look amaze in comparison.

The Sunglasses/ Partying Ones: You Stay In a Lot 
No one uses the party filter while actually at a party, so if you've memorized the lyrics to those catchy songs by now then it might be time to leave the house. At the very least don't send these out multiple Saturday nights in a row because that's just depressing AF for everyone receiving them.

The Bunny: You're Having A Life Crisis.
No offense, but if your favorite filter is the dancing bunny then you def want to rethink your choices. This is a one-and-done kind of Snapchat that's best used for posting an embarrassing vid of someone else. If you're repeatedly sending Snaps of you with a scary bunny face, or God forbid, Storying it, then you're likely in the midst of a mental breakdown.

No Filter: You're Really Brave, Or Really Old
If you prefer to never use a filter then you either have the strongest selfie game on the planet or just don't understand how to use Snapchat. While we all enjoy sending pics with #nofilter, it's not something we would choose to do all the time because it's a) kind of boring and b) the pretty filter exists. Time to get with the CGI programming, betch.