Amy Coney Barrett's Connection To A Group That Refers To Members As 'Handmaids'
As you're most likely aware, the political climate in America right now is… tense. This whole year has been an anxiety-filled rollercoaster, and with one of the most important elections in our history just weeks away, what better time for a Supreme Court crisis? With Ruth Bader Ginsburg's tragic passing last Friday, the coming weeks are more important than ever, as Republicans will be trying their hardest to secure a coveted 6-3 conservative majority among Supreme Court justices.
On Friday evening, as much of the country was entering a catatonic state upon receiving the news about RBG, Republicans' spidey senses started tingling right away. Almost immediately, Senate Majority Leader Mitch McConnell released a statement on the matter, assuring the American public that "President Trump's nominee will receive a vote on the floor of the United States Senate." This is a stark contrast to 2016, when Senate Republicans decided they couldn't possibly confirm an Obama Supreme Court nominee so close to the election, which was… 269 days away. However, this is exactly what they've vowed to do just weeks before the election.
Make it make sense—you can't!
But the gall of the Senate Republicans is another topic for another day. Today, I'm here to tell you about the woman whom President Trump is expected to nominate to fill RBG's seat. If you immediately got excited that the potential new justice is a woman, yes, that's great! But that's pretty much where the fun stops with Amy Coney Barrett. Barrett, who is currently a Circuit Court judge, has been on Trump's Supreme Court shortlist since 2018, when he ultimately nominated our favorite frat star Brett Kavanaugh.
Barrett was immediately the presumed frontrunner for the vacant seat, and after she met with Trump earlier this week, her nomination seems inevitable. So let's get to know a little about the woman who might be taking away our rights in a few short months, shall we?
As you could probably guess, Amy Coney Barrett is pretty conservative, and her mentor was none other than Justice Antonin Scalia. Right off the bat, that's not a great sign for the girls and the gays, but wait—there's more! In 2013, Barrett published an article listing "superprecedent" cases that the Supreme Court should never consider overturning. She included Brown v. Board of Education (yay for not going back to segregation!), but notably left Roe v. Wade, which guarantees the right to an abortion, off the list. She specifically noted that Roe v. Wade had "not yet obtained this status," and at an event in 2013, she declared that the decision resulted in a "framework of abortion on demand."
So yeah, she's not big on abortion rights, and in 2015 she signed a letter "which endorsed the Catholic Church's teachings on human sexuality and its definition as marriage as between one man and one woman."
But speaking of the Catholic Church, let's get into Amy Coney Barrett's religious background because this is where things go from "Republican nonsense" to "is she in a cult?" On paper, Barrett is Catholic, but there's a lot more going on there. In 2017, when Barrett was nominated for her current Circuit Court position, The New York Times reported that she belonged to a Christian group called People of Praise. That sounds like the name of a youth group I would have hated, but the thing that really made my ears perk up? People of Praise is believed to be one of the inspirations for The Handmaid's Tale. Yes, that one.
The group, which was founded in 1971, has a small membership of just 1,700 adults. The group is made up of mostly Catholic members, but they also believe in various Pentecostal practices like speaking in tongues and divine healing. Here's the kicker: People of Praise members make a "lifelong promise of love and service," and are each assigned a "personal adviser" to whom they are "held accountable." Basically, it's like a f*cked up combo of NXIVM and ALL IN by Teddi, all with a side helping of Catholicism. Sounds fun! Men call their advisers "heads", and until 2018, women call their advisers "handmaids." The group has openly acknowledged this.
Margaret Atwood has never mentioned People of Praise by name. Since The Handmaid's Tale blew up, People of Praise changed their terminology to "woman leader," because I guess the whole "handmaid" thing probably became a PR nightmare.
Barrett and People of Praise have both remained quiet about her affiliation, it's pretty clear that she has been heavily involved with the group. The NYT reported that both her father and her husband's father held leadership positions within the group, and multiple photos of Barrett have appeared in Vine & Branches, the official magazine of People of Praise. Those photos disappeared from the online edition of the magazine shortly after Barrett was nominated to the Circuit Court judgeship in 2017, but when The New York Times has screenshots, the damage is already done.
People of Praise doesn't make all their views public, but among all the religious jargon on their website, there are some telling pieces of information. For one, they offer a course for married couples called Marriage In Christ, which specifies that "Marriage in the Christian tradition is the union of a man and a woman." Basically, this doesn't bode well for any kind of progressive agenda if Amy Coney Barrett is confirmed to the Supreme Court.
So, for the next six weeks, keep calling your Senators, keep encouraging everyone in your life to vote, and keep doing everything you possibly can to stop the literal face of Gilead from getting confirmed to the Supreme Court.
CORRECTION: A previous headline stated that People of Praise was a direct inspiration for "The Handmaid's Tale." Atwood has never referred to People of Praise directly and reporting suggests multiple religious groups inspired her work.
How Weddings Have Changed In The 5 Years Since Marriage Equality
I remember exactly where I was the day that the Supreme Court landmark ruling of Obergefell v. Hodges was decided on June 26th, 2015, marking the beginning of marriage equality in all 50 states. When the decision was announced, I was sitting in the front seat of my car in summertime heat, sweating and teary-eyed, and I watched the news coverage unfold on my phone as I tried to absorb the moment. I knew at that time I wanted to propose to my then-girlfriend, and I also knew that should I do so, we'd be considered lawful spouses in every single state in the nation, not just our own home state of California, where marriage equality was legalized in 2013. So yes, I was elated, but it also felt like the way the normal course of events should be unfolding. It felt like, "duh, finally." Now, on the five-year anniversary of that landmark decision, ironically, it feels even more precious and relevant to me now than it did when it initially happened.   
My wife and I were married in 2018, and while we had the ability to do that legally where we live since 2013, it meant something undeniable that it was legal in all states by the time we said our vows. Getting married as a gay person is notable because it partially makes you feel more normal. You're engaging in an experience that straight people have been allowed to do freely for like, ever, while simultaneously feeling critically important. It's not just the biggest day of your life because you're marrying the person you love; it's the fact that you have the ability to legally do that at all.
There's a certain dignity in marriage and in that kind of public commitment you make to someone, and while it shouldn't have to feel like a privilege, it does. Marriage is the most intimate thing, but it's also a sort of love that's meant to be shared and expressed. It gives us a validation that makes us feel closer and more visible to the world around us. For all those reasons, plus the general fact that we, you know, love each other, we wanted our wedding to be a celebration. That seems like a no-brainer, but we wanted it to actually be a main focus of the entire day and featured front and center, so we went through some effort to make that happen. And based on insights from WeddingWire's Celebrating 5 Years of Nationwide Marriage Equality report, which analyzed data from 2015 to 2019 to understand shifts and trends that have occurred in LGBTQIA+ weddings since the legalization of marriage equality nationally, we aren't alone in choosing an experience that felt authentic and original.
Our wedding mirrored a lot of the trends that are reflected in the general wedding atmosphere, and we also customized where it was most important to us, like the ceremony. I absolutely did not feel comfortable reading someone else's words on my wedding day, and I'm not sure if that's because I'm gay or just because I'm opinionated. Either way, I'm in good company: 70% of LGBTQIA+ couples chose to write their own vows in 2019, as did 44% of all couples. On some level, I think it's expected to see more customization and creativity in LGBTQIA+ weddings. You're already doing something unconventional by marrying someone of the same sex, so who really cares if you want to wear a blush suit instead of a white ball gown, right? But there are other ways in which the queer community is also setting trends and paving the way by choosing to incorporate both traditional and custom effects. For instance, LGBTQIA+ couples also have a higher likelihood of having a mixed-gender wedding party—96% did in 2019—another example of ways the community is focused more on who and what matters most to them rather than what's expected.
Based on the WeddingWire report, one of the biggest differences is that LGBTQIA+ couples are way more likely to pay for the majority of wedding expenses themselves (61% to be exact, compared to 47% of straight couples.) Not my experience, but I'm living for that level of independence. It's something to strive for. Thanks again for paying for my wedding, Mom! Maybe that could have to do with the fact that the average age an LGBTQIA+ couple is when they get married is 36, which gives them more time to get established in a job and bring in some cash. 
The LGBTQIA+ community is incorporating traditional elements into the big day as well. After marriage equality was declared nationally, there was a significant jump in the amount of LGBTQIA+ couples who chose to perform a first dance (85% did so in 2019, up from just 42% in 2015), and 69% chose to do a cake cutting in 2019, compared to 49% in 2015. As weddings increased in size and parental involvement, more couples chose to engage in a first look, 69% in 2019 as opposed to 44% in 2015. It makes sense that as more details were incorporated into the big day, couples would still want that time to be alone with their wife or husband-to-be; it was one of my favorite parts of my wedding day and the only part where I cried, and that was largely due to the fact that my wife's wedding dress had sleeves that I loved but hadn't known about. After the wedding, 49% of LGBTQIA+ couples are now experiencing one person changing their last name to their spouse's, which has almost doubled from 25% in 2015. Speaking from experience, that is an act of true love.
All of this is really positive news, but not to be discounted is the fact that roughly three in ten of Americans surveyed still don't think people like me should be allowed to get married at all. Interesting, isn't it? By interesting I mean weird, and gross. But that statistic reinforces why we have weddings that celebrate who we are, and why it's important to commemorate the five-year anniversary of the Obergefell v. Hodges decision. But commemorating and celebrating how far we've come doesn't mean ignoring how far we have still to go. WeddingWire acknowledges in their report that there are regularly stories that continue to appear in the media about couples who were turned away while wedding planning by vendors due to their sexual orientation or gender identity, and I can confirm it does happen.
When I first started looking for vendors for my wedding, I was beyond excited and immediately reached out to my favorite local photographer who'd shot at two weddings I'd been a bridesmaid in that past summer. She responded that she wasn't comfortable shooting my and my wife's wedding and suggested we get in touch with someone with a better understanding of same-sex relationships. Like we needed some sort of gay specialist to photograph our wedding since a "regular" one just wouldn't be quite right. It was uniquely crushing to me because this was a person who knew me. You always tell yourself when you see someone posting hurtful things or saying hateful things that if they knew you, truly knew you, they wouldn't believe those things. That if they could just see how much my wife loves animals and how much she helps people as a veterinarian, they would change their minds. Or if they saw how I take care of her or how we understand each other. While we did go on to find the most incredible photographer in the world, that event alone shows how far we still have to go before we're really on equal footing. And this Pride month, with the critically important Black Lives Matter movement currently taking place alongside a month that's supposed to be celebratory for the queer community, I want to acknowledge the win that was the 2015 Supreme Court marriage equality decision, as well as the long-awaited ruling on protections for gay and transgender people in the workplace handed down just decided this month as well. These are steps we use to pave the way to a future where we can live and love as who we are. 
By no means are we finished with that fight. But, five years ago, it became legal in this nation to marry who you love, and that can't be discounted. It is a decision that changed my life and afforded me the ability to say my vows to my wife in front of our family and friends with the same legal protections and significance as anyone else. It does not change what I feel for my wife, or who we are together, but it provides us with substance and import and rights we wouldn't otherwise have. Plus, I get to make wife jokes now which, let's face it, are just funnier than girlfriend jokes. I remember when that wouldn't have been possible, and even as I see the work which still needs to be done for my community and all the other vulnerable out there, I also see a future built with hope and humor and love, and that's what I hold on to.
Images: Moremar / Shutterstock.com; shannonlayneee / Instagram
The Supreme Court's Pro-LGBTQ Ruling Is Finally Something To Celebrate
Let's be honest—this Pride month has not felt like much of a celebration so far. With nearly all Pride parades and events canceled because of the coronavirus pandemic, it was already going to be a strange Pride. But with a heightened focus on the dangers that Black people—and especially Black trans people—face every day, and a President who is working overtime to deprive LGBTQ people of their basic rights, positive developments have been few and far between. But today, there's finally some good news.
In a landmark decision, the United States Supreme Court ruled that LGBTQ employees are protected against discrimination based on their sexuality, gender identity, or gender expression. In a 6-3 decision (we'll get to those three in a minute), the court decided that gender identity and sexual orientation are covered by Title VII of the Civil Rights Act of 1964, which prohibits employment discrimination on the basis of sex. It's a major victory for LGBTQ rights, and a much-needed one, especially on the heels of President Trump's decision to remove nondiscrimination protections for LGBTQ people in health care.
Today's ruling specifically applies to three different cases, two involving discrimination based on sexual orientation, and the other based on transgender discrimination. In R.G. & G.R. Harris Funeral Homes Inc. v. EEOC, the case pertaining to transgender rights, the arguments centered on the idea that Title VII's mention of "sex" can be interpreted to also include gender identity. This will surely send J.K. Rowling into a spiral of rage tweets, but it's a massive moment for the transgender community. This is the first trans rights case that has ever come before the Supreme Court, and today's decision sends an important message that hope is not lost, and we must keep fighting.
As of today's Supreme Court decision, just 30 out of the 50 states have legislation that prohibits LGBTQ employment discrimination, and nine of those 30 only apply to jobs in the public sector. Just think about that. Before today, you could be fired for being gay, or bi, or trans in over HALF of the states in our country. It seems wild that something like this is even controversial in 2020, but legal experts were actually surprised by today's ruling.
With Trump's two appointments on the bench, the Supreme Court has become more conservative in the last few years, and the Trump administration has openly opposed these protections for the LGBTQ community. Therefore, many were surprised that conservative Justices Roberts and Gorsuch aligned with the more liberal Justices, and even more surprised that Gorsuch wrote the majority opinion in the case. In the decision, Gorsuch wrote that there is "no reason to ignore the law's demands," and that "all persons are entitled to benefit."
Unsurprisingly, the three dissenting votes came from conservative justices Thomas, Alito, and Kavanaugh (America's least favorite overgrown frat bro). Needless to say, these three are officially on my sh*t list. Luckily, their conservative colleagues did the right thing this time, but it's distressing that human rights issues like this are such close decisions.
While there's so much wrong with the world right now, this Supreme Court decision is truly worth celebrating. While it's ridiculous that it's taken this long, these protections are an incredible milestone for LGBTQ equality in the United States. Pride month might not be what it usually is this year, but this is much more important than putting on glitter and chugging vodka sodas.
For more LGBTQ stories, check out our Queerantine History series:
Images: GreteMiller / Shutterstock.com; Betches / YouTube
Someone Turned Brett Kavanaugh's Name Into A Site For Assault Survivors
Brett Kavanuagh has just begun his unlimited time in the Supreme Court (vom) and a lot of people feel v worried about what this means for the United States. One positive that came from the Judge of Beer Pong and his crayon calendars is that the topic of sexual assault is not going anywhere. And now thanks to www.BrettKavanaugh.com, that's even easier.
The geniuses at Fix The Courts (an organization that wants to – surprise, surprise – fix the Supreme Court) realized that good 'ol Justice FlipCup had not bought the rights to his own domain name (rookie mistake, Brett) and now brettkavanaugh.com is a site dedicated to supporting survivors of sexual assault. Praise be to whomever did this, because yes! The site opens up to a powerful image of the Supreme Court steps and "We Believe Survivors," written in large AF font. The site also links directly to three different organizations that help survivors and aim to end sexual assault. Judge Boozy may have gotten through this time, but if survivors continue to speak out and we keep the conversation going then we can prevent future Bretts and Chads from getting away with unacceptable behavior.
If you're still v pissed that this A-hole is sitting next to Ruth Bader Ginsburg then make sure that your voice is heard and check out our partnership with Crush The Midterms so you can make sure you're registered and ready to f*ck sh*t up for Democracy on November 6th.
Check out our Betches Sup Podcast episode with Crush The Midterms founder Marisa Kabas to find out more about how you can get involved and support causes you believe in this November.
Heads up, you need to keep up with the news. It's not cute anymore. That's why we've created a 5x weekly newsletter called The 'Sup that will explain all the news of the week in a hilarious af way. Because if we weren't laughing, we'd be crying. Sign up for The 'Sup now!
Six Takeaways From Christine Blasey Ford's Incredible Testimony So Far
This morning. Dr Christine Blasey Ford testified in front of a bunch of dusty marionettes aka Senators and bravely told in painful detail her assault by Brett Kavanaugh. It was nothing short of exceptional and if I could Venmo her a million love and hugs, I'd do so.
The testimony is not yet over, but so far here are some of the main takeaways from this morning.
Dr. Christine Blasey Ford Is Smart
Like, she could be a mathlete smart. She's not only testifying but dropping sentences like "Indelible in the hippocampus is the laughter, the uproarious laughter between the two, and they're having fun at my expense." Blasey Ford is a professor of psychology at Palo Alto University and honestly they need to give her tenure if they haven't already because she is a brainiac.
She Isn't "Misremembering" Anything
When asked how positive she was that her assailant was Kavanaugh and not "a look a like" she said "100%". Damn.
The Republicans Hired A Woman To Do Their Dirty Work
Republicans deferred their questioning to Rachel Mitchell, a sex-crimes prosecutor, so her cross examination keeps being interrupted every five minutes for Dems to ask their questions and also constantly by Chuck Grassley having his first on camera panic attack. It's like a completely disorganized AMA.
Blasey Ford Was A Normal Teen Girl
This is just a fun little fact. Every day over the summer Blasey Ford practiced her diving and I think that that is relatable and lovely!

The GOP Should Be Scared
Chris Wallace just called the whole testimony a "disaster for the GOP," live on Fox News. Good.
Blasey Ford Is A Patriot
She alerted her representatives upon seeing that Kavanaugh was just on the short list of Supreme Court nominees. She acted immediately knowing it was the right thing to do for her country. So anyone trying to say she is being opportunist if a conniving asshole. Blasey Ford is an American hero.
You can watch her full opening statement here. Have tissues ready.
Heads up, you need to keep up with the news. It's not cute anymore. That's why we've created a 5x weekly newsletter called The 'Sup that will explain all the news of the week in a hilarious af way. Because if we weren't laughing, we'd be crying. Sign up for The 'Sup now!
Michael Avenatti Reveals Third Kavanaugh Accuser, Here's What We Know
Where there's smoke, there's fire. And where there's allegations of attempted rape against a guy named Brett, there are allegations of actual rape against Brett and his boys, just waiting to be uncovered. Today Michael Avenatti (the legal Robin to Ronan Farrow's #MeToo Batman) revealed the name of a third woman who alleges sexual misconduct by Brett Kavanaugh in high school, and her allegations are serious as f*ck. (Okay, so all allegations of sexual abuse are serious as f*ck, but these are really really bad.) The alleged victim's name is Julie Swetnick, and she's a former government employee with tea to spill. Oh, and this tea comes with a major trigger warning because it's 2018 and literally everything is triggering for assault survivors rn.
In a statement released by Avenatti today, Swetnick says that she personally witnessed Kavanaugh and his BRFF (Best Rape Friend Forever) Mark Judge get their female classmates "inebriated and disoriented so they culd then be 'gang raped' in a side room or bedroom by a 'train' of numerous boys." And now, we'll take a brief pause to let it sink in how fully f*cked up that is.
Michael Avenatti just released a declaration from his client, containing explosive allegations about Brett Kavanaugh and Mark Judge. pic.twitter.com/dYwB2YqbqL

— Renato Mariotti (@renato_mariotti) September 26, 2018
In the statement, Swetnick says that she herself was a victim of one of these "gang rapes," which is corroborated by the fact that Mark Judge's ex-girlfriend, Elizabeth Rasor, told The New Yorker that Judge had once told her "ashamedly" about an incident where Judge and his friends took turns having sex with an unconscious woman.
So now we have three woman, Dr. Christine Blasey Ford, Deborah Ramirez, and Julie Swetnick, with allegations against Brett Kavanaugh, and at least one man, Mark Judge, who could serve as an alleged witness. Even still, the White House is still stanning for Kavanaugh and the Senate is refusing to subpoena Judge, call other witnesses to testify, or allow the FBI to investigate.

Heads up, you need to keep up with the news. It's not cute anymore. That's why we've created a 5x weekly newsletter called The 'Sup that will explain all the news of the week in a hilarious af way. Because if we weren't laughing, we'd be crying. Sign up for The 'Sup now!
Of Course There Are New Allegations Against Brett Kavanaugh
In the theme our country has been keeping up with lately of finding all of the sexual assaulters and putting them into positions of power, Brett Kavanaugh, Supreme Court nominee, now has not one, but two accusers. Last week, Christine Blasey Ford, a professor in California, accused Kavanaugh of violently trying to get her clothes off and muffling her screams while she was pinned down on a bed at a party when they were both in high school. Now, a second woman has come forward, which shouldn't be a surprise considering most men who are terrible don't have just a one-off terrible moment and then learn from their mistakes.
Deborah Ramirez, 53, told The New Yorker  (and Ronan Farrow because, of course) that while she and Kavanaugh were both studying at Yale University, Kavanaugh exposed himself to her while she was heavily intoxicated. Ramirez admits her memory contains gaps and foggy details, because understandably, she was binge-drinking in a dorm room. After spending six days of piecing together the details she does carefully recall, Ramirez is confident it was Kavanaugh who thrust his penis in her face, forced her to touch it, and mocked her with two of his friends.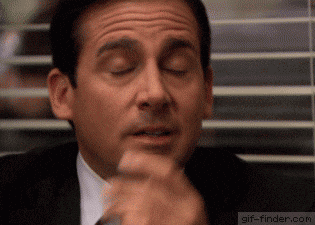 Kavanaugh has, of course, denied the allegation and relied on statements from peers that knew and liked him in high school in college, stating, "The people who knew me then know that this did not happen, and have said so. This is a smear, plain and simple." Kavanaugh, getting a group of people who remember you as "not a sexual deviant" doesn't dismiss the people who do remember you that way. If I hit a guy drunk driving, a list of people I didn't hit would not help my case.
In both cases, Blasey and Ramirez remember feeling humiliated and mocked by Kavanaugh and the other boys in the room. Ramirez remembers the students were all playing a drinking game where each player chose who would drink next. Ramirez was chosen the most, and quickly became very drunk. She recalls the boys throwing a fake plastic penis at her as a joke, but then being on the floor and seeing a penis in her face. In her drunken state, she said, "that's not a real penis," and Kavanaugh and his friends, laughing, instructed her to "kiss it."  She says she can still remember Kavanaugh pulling up his pants while another student yelled down the hall, "Brett Kavanaugh just put his penis in Debbie's face!"

Reportedly, senior Republican aides learned about the Ramirez accusation before The New Yorker article was published, which is why they've been scrambling to push Kavanaugh's nomination forward. Trump, who has continued to support his nominee and dismiss the accusations, held a rally in Las Vegas on Thursday to praise Kavanaugh as a "great gentlemen" and "one of the finest human beings you will ever have the privilege of knowing." On behalf of all women in America, I'm going to take a shot in the dark here and say we're fine without ever having "the privilege" to know him or his penis.
Heads up, you need to keep up with the news. It's not cute anymore. That's why we've created a 5x weekly newsletter called The 'Sup that will explain all the news of the week in a hilarious af way. Because if we weren't laughing, we'd be crying. Sign up for The 'Sup now!
All The Gross Allegations Against Brett Kavanaugh, Explained
Christine Blasey Ford, a 51-year-old research psychologist in Northern California, is ready to take Supreme Court nominee Brett M. Kavanaugh down. Ford has come forward as the author of the confidential letter sent to a senior Democratic lawmaker alleging that Kavanaugh sexually assaulted her when they were both in high school, over three decades ago.
Since Wednesday, Ford has had to watch her name and story, which Kavanaugh has since denied, become public information without her consent. Now, in a very brave power-move, she has decided that the best way for everyone to understand the truth of her story, is if she tells it. In her first public statement, Ford said that during a summer in the early 80's when she was around 15 years old, Kavanaugh and his friend both, "stumbling drunk," forced her into a bedroom at a high school party in Montgomery County. Kavanaugh pinned her down on the bed while his friend watched, groped her over her clothes, and struggled to pull off her one-piece bathing suit. In a particularly disturbing turn of events, Ford alleged that she tried to scream, and Kavanaugh muffled her cry for help with his hand.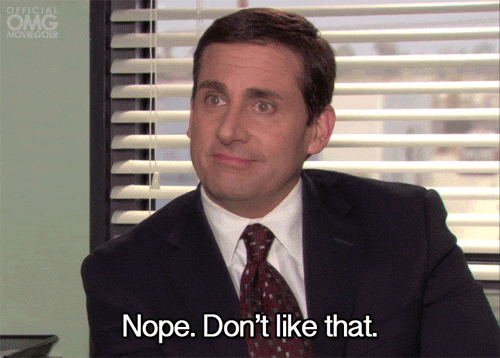 Ford added, "I thought he might inadvertently kill me. He was trying to attack me and remove my clothing." Ford escaped when Mark Judge, a classmate at Georgetown Preparatory school, jumped on all three of them and she ran out of the room, locked herself briefly in the bathroom, and fled from the party. On Sunday, The White House sent The Post a Kavanaugh's statement of denial in which he said, ""I categorically and unequivocally deny this allegation. I did not do this back in high school or at any time." Judge has also denied the claim and defended Kavanaugh writing that he "never saw anything like what was described,"  recalling him as a "brilliant student," who "wasn't into anything crazy or illegal." If I learned anything in high school, though, it's to never trust a drunk senior from an all-boy's school. 
Ford kept her story silent until 2012 when she spoke about it in couple's therapy with her husband. Her therapist's notes, provided by Ford, have since been reviewed by The Washington Post. Kavanaugh's name isn't mentioned, but an attack by students from "an elitist boys' school," who went on to become "highly respected and high-ranking members of society in Washington" are described. In an interview with her husband, he recounted the 2012 therapy session, remembering that his wife's fear was that Kavanaugh, then a federal judge, might eventually be nominated to The Supreme Court. 
Democrats have since demanded that Kavanaugh's confirmation process be put on hold and some Republicans have also agreed. Ford's Lawyer, Debra Katz, said on CNN's New Day, that Ford is ready to fight Kavanaugh's denial by testifying in public to the Senate Judiciary committee. There has been no immediate reaction from Trump, but senior counselor Kellyanne Conway has stated, "This woman should not be ignored and should not be insulted. She should be heard." This might be the first time and last time I'll ever say Kellyanne Conway is right, but when you're right, you're right.
Heads up, you need to keep up with the news. It's not cute anymore. That's why we've created a 5x weekly newsletter called The 'Sup that will explain all the news of the week in a hilarious af way. Because if we weren't laughing, we'd be crying. Sign up for The 'Sup now!