The Super Bowl Party Foods To Avoid At All Costs & What You Should Eat Instead
As Americans who proudly DGAF about sports but still want to partake in a national tradition we'll never understand, we really have no other choice than to eat an endless amount of calories during the Super Bowl. Super Bowl parties are known to include every American high-fat culinary embarrassment from mac and cheese to spicy wings, and unless you intend on getting through the game by drinking a room-temp Corona Light and pretending to understand what's going on, you'll be eating. Making healthy choices during the Super Bowl is almost impossible, but if you're looking to host or attend a Super Bowl party without eating a month's worth of calories in one day, here are the foods to avoid and some healthier alternatives to consider:
1. Fully Loaded Nachos
Super bowl nachos are basically a death sentence, but they're also tragically amazing. Like, whoever invented these was definitely stoned and had definitely been working too many hours at Taco Bell. If  you really insist on having some, try grabbing from the corners of the bowl, where the chips aren't completely drenched in cheese and sour cream. If you're hosting your own party, bake your own zucchini chips or kale chips and season the shit out of them. They're obviously not hardcore nachos, but they're way less calories and still taste good, so don't knock it.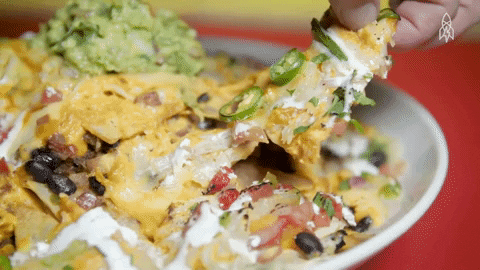 2. Buffalo Wings
Apparently Americans eat 1.33 billion chicken wings during the Super Bowl every year, and they all regret it the next morning. Wings are always a bad call if you're trying to stay somewhat healthy. Don't try to convince yourself that you need protein, because it just doesn't count. If you're making your own, try a basic recipe with no added sugars, using just tomato sauce, garlic, onion, honey, apple cider vinegar, paprika, and salt and pepper. Always bake instead of fry. If you're eating them out of a red KFC bucket, they're probably a lot worse for you than you'd think. Put down the wings.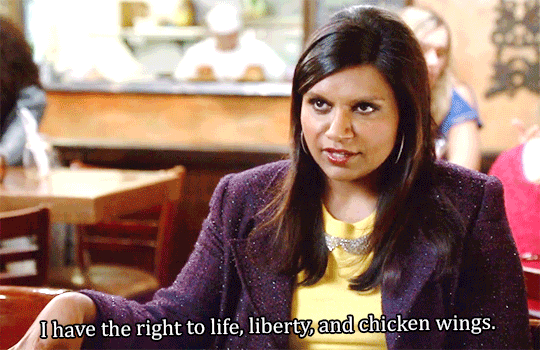 3. Pigs In A Blanket
Okay, YUM. If you didn't spend your adolescent years heating up frozen pigs in a blanket and french fries after school, I'm so sorry for you. These are addictive, but honestly unless you have the self control of a Victoria's Secret model, don't get started with these. You'd think they're so small and harmless, but eating only four of these equates to over 20 grams of fat, so be careful. You tell yourself you'll only have a few, and then suddenly you're Guy Fieri going ham at a random diner in the midwest. If you need something to snack on while refreshing Instagram watching the game, I'd stick with pita chips and hummus as a safer option.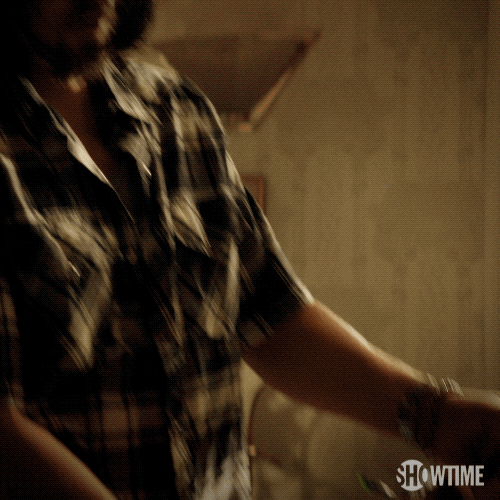 4. Queso Dip
We already spoke about cheesy nachos, but let's take a moment to discuss queso, the dip that is essentially glorified melted cheese. With some butter and milk. Maybe a sprinkle of garlic and cayenne pepper, but we all know the cheese is the real star here. This dip is a heart attack in a bowl, and honestly it's really not worth the calories if you're *basically* sober at 5pm on a Sunday. If there's guac around, go for that instead, and if you're making your own dip, find a spinach artichoke dip recipe made with Greek yogurt and light mayo. It's a fraction of the calories, it's delish, and if it means avoiding 400 grams of fat, we're here for it.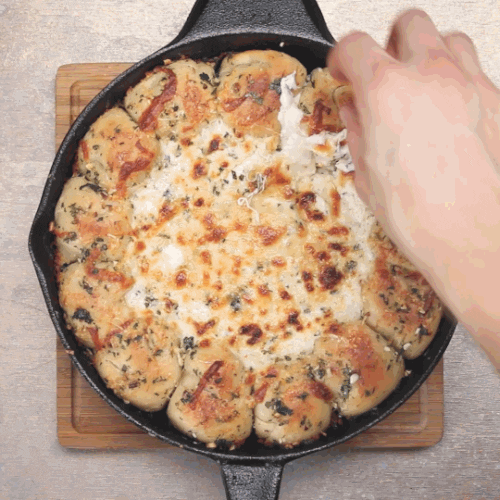 5. Chili
Chili is made in different ways so we can't say all of them are horrible for you, but usually, if you're consuming a dish made from ground beef, beer, and sour cream, we're gonna suggest you stay away. Chili is also one of those dishes where no one really has any perception of a serving size, so you just end up eating it like you're a bottomless pit who just finished a Yom Kippur fast. Instead, go for the salmon burger, the grilled chicken, or even the meatballs would be a better option. At least in that case you can count how many you've had.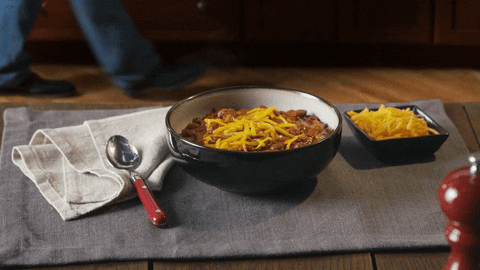 6. Soda
We've already accepted the fact that you'll be blackout by the halftime show, so let's disregard alcohol calories for a second. If you're mixing your drinks with soda, or even worse, just sipping on a Regular Sprite because you're not in the mood for water, put the cup down. You're eating enough calories at this party to feed a small village. You really don't need to drink your (non-alcoholic) calories, too. Keep your alcohol choices simple and avoid all regular sodas and sugary syrups. If you're making a mixed drink, stick with zero-calorie options like La Croix or Diet Coke instead. Straight vodka works too. It's a long game.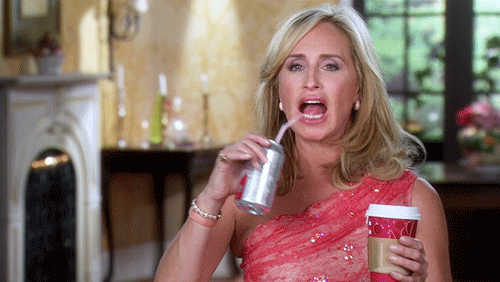 Images: Niklas Rhose / Unsplash. Giphy. 
7 Ways To Detox From Your Super Bowl Hangover
Listen up, fatties. Whether or not you gave a fuck about what was happening on the television last night, you and I both know you drank enough beer during the Super Bowl to put Tom Brady under the table. But now the celebration/mourning/excuse for drinking is over and it's time to drag your bloated, hungover body into work like an adult with bills to pay and a mouth to feed.
The good news is that it's winter, so you don't have to worry about photos of your newfound beer belly winding up in a bikini pic on Instagram. The bad news is that if you're anything like me, you feel like an extra on The Walking Dead right now (read: zombielike, vaguely miserable, and underpaid).
So what's a betch to do? Follow advice she found on the internet, obviously. Here are 7 ways to detox after doing one kegstand too many last night.
1. Drink A Fuckton Of Water

Research shows that hangovers are caused at least in part by dehydration. While the very thought of chugging anything may make you want to vom right now, start sipping on some water ASAP.
2. Replace Your Electrolytes

Again, you're probably super dehydrated right now, which means you need to replenish all the body salts you lost while participating in the great American tradition of getting blackout. Sports drinks and salty soups like miso soup are good sources of electrolytes, plus they make you look like you just did something athletic.
3. Eat A Banana

Apparently potassium is good for counterbalancing sodium, so it can reduce all that water making you swell to three times your size. If you don't like bananas for whatever reason (I get it; you can't transport them anywhere without them turning to mush, you can't eat them in public for fear that some perv will get the wrong idea), snack on other potassium-rich foods like sweet potatoes, yogurt, clams, etc.
4. Go For A Walk

Studies have shown that going for a walk after eating helps lower your blood sugar and get your digestive system moving faster. I'm assuming you've already digested all the beer from last night, but go for a walk just in case—your body can use all the help it can get. It also puts you in a better mood, so you might manage to make it through the day without stabbing someone in the eye with a ballpoint pen.
5. Make Asparagus Tonight

Asparagus is also known to help your hangover go away faster by upregulating cell metabolisms. In other words, it helps you metabolize alcohol faster. Who knew?
6. Go For A Starbucks Run

Caffeine has been shown to reduce headaches caused by hangovers, so indulge in your Starbucks addiction today, assuming you haven't already. Just make sure to go back to #1 and drink water afterward, because caffeine causes dehydration.
7. Skip The Seltzer

Carbonated drinks have bubbles in them. Bubbles contain air. Gas and bloating are caused by air in your digestive system. You do the math—stay far, far away from carbonated stuff today, unless you want to continue looking and feeling like the angry marshmallow man from Ghostbusters.
5 Beers To Drink During The Super Bowl That Won't Make You Bloated
You want a beer but you don't want to be bloated and farty. It's a dilemma that has plagued betches the world over since the dawn of time. Plus, beer tends to unfortunately add to our waistlines, which is less than cool.
With the Super Bowl coming up on Sunday, we need a game plan right fucking now to combat the potential for un-cute, disgusting, bloated bellies.
Here are five beers to stick with to prevent it. Of course, if none are available, drink some vodka like a fucking adult.
1. Sam Adams Light

At 119 calories for the bottle and only 10g of carbs, this one is a fucking winner. Sure, Sam Adams is pretty basic, but so is a girl with a pudgy stomach. So, you be the judge.
2. Bud Light Lime

Speaking of basic, we know this beer is beloved by beach rednecks, but the lime taste and only 116 calories make it super awesome for not ruining your eventual beach body. Pair with shots of tequila for a blackout party. You didn't hear that last part from us.
3. Guinness Draught

Shockingly, this one only weighs in at 126 calories AND gives you the Guinness taste without the Guinness bloat. Now you can sip, reminisce about being abroad in Ireland, and piss off everyone around you.
4. Bold Rock Hard Cider

Not a beer girl? That's fine—opt for a low calorie cider like Bold Rock, which clocks in at about 120 calories. Plus, the sweet apple juice taste makes for prime sippin'. It isn't bad mixed with bourbon either, JUST SAYING.
5. Michelob Ultra

What has 4.2% alcohol, 3g of carbs, and only 95 calories? Michelob Ultra. This beer is found literally everywhere and you shouldn't have a hard time knocking back two or three without feeling too guilty.
Beat the bloat even more by pouring your beer OUT of the can or bottle and into a fucking glass. Not only will you look like a civilized member of society, but the wider drinking surface area will result in you taking in a lot of air. Thus, less bloating and more science.
The Betches Official Super Bowl LI Drinking Game
If there's anything the Super Bowl is good for, it's getting fucked up on a random Sunday in February. And while we pretend to give a shit about football strictly for the hot guys in tight pants, this Super Bowl between the New England Patriots and the Atlanta Falcons offers a pretty good alternative to get moderately excited about football.
As with all Betch-approved drinking games, this game wasn't designed to give you a light buzz. You're going to get fucked up, and you're going to likely call out of work sick the next day (which some of our fellow Americans—including John Kasich—actually believe should be a federal holiday, but I digress).
So let's get started.
Football-Related Rules:

Pick a team, either the Tom Brady's Patriots or the Falcons. Whenever this team scores, you will drink the number of seconds for how many points are scored. So, like, touchdowns will be super exciting (that's six points, so six seconds of chugging). Sip when your team scores any of the following:
Extra point: 1 second
2-point conversion: 2 seconds
Safety: 2 seconds
Field goals: 3 seconds
Touchdown: 6 points
If you have no idea wtf any of those things are, ask the nearest male.
And that's enough football talk for the year. Bye.
Hot Guy Rules:
Whenever the following happens, take one sip:
Patriots quarterback Tom Brady looks incredible

Danny Amendola, Julian Edelman, Rob Gronkowski or really any hot member of the Patriots is shown without their helmet
You begin to drool over Falcons wide receiver Julio Jones's arms

Luke Bryan looks patriotic AF singing the national anthem
Take a shot if:
You begin to drunkenly develop a crush on Patriots head coach Bill Belichick
Tom Brady's hot backup Jimmy Garoppolo comes in to play
You start DM-ing Jimmy Garoppolo—no, wait, two shots

Miscellaneous Drinking:
Take a sip whenever:
Someone at the party double-dips into the guacamole
Anyone does a ridiculous dance after a touchdown (whether on your television or in-person)
A drunk asshole yells at the television. It's just a fucking game, Todd.
There's a puppy during a commercial

A Bud Light commercial comes on (take an extra sip if, in the beginning, you thought it was going to be a commercial for something else)
Someone mentions Deflategate
Anyone at the party steals your drink
Lady Gaga fucks up the halftime performance
You wish Beyoncé were doing the halftime show instead—no wait, scratch that. Don't want anybody to get alcohol poisoning on our watch.

You start to think you might actually like footballl
Take a shot whenever:
You realize you have to go to work tomorrow. And then don't stop drinking.
DGAF about football? Us either tbh. That's why we're throwing a Super Bowl party, which you should follow on Facebook Live and Instagram Live—we'll be doing fun shit like games and a Q&A with Jared Freid. Be sure to tune in to our post-halftime show, immediately following the halftime show (whenever that is).