The Best & Worst 2000s Trends Making A Comeback
2020 fashion seems to be one big mashup of years past, and I mean, who can really blame us? This year is nightmare fuel, to put it nicely, and I for one am here for the return of most of the 2000s trends that have come creeping back into our lives. The 2000s were an easier time, you know? Where your biggest stress was which CD you were going to purchase from FYE (My Chemical Romance for me, always) or if the cute salesperson model in front of Abercrombie was going to notice you. Like I said, easier times.
So let me take you down memory lane, 2020 reboot style, with the best and worst 2000s trends to return this year.
The Best
Velour
I'm just going to start here with velour, because it feels really relevant to current times, and I am absolutely on board with this comeback. Obviously, we're in a time where comfy clothes have never been more relevant, and it feels like the perfect opportunity for velour tracksuits to be a thing again. If you haven't been on social media in the past few weeks, Kim Kardashian's SKIMS dropped a collaboration with the president of velour sets, none other than Paris Hilton. That's hot. I'm going to be honest, I bought a set myself after telling everyone around me how I couldn't wait for the affordable Target knock-off to launch. I simply had no self control, and I am not even sure why. Let us pray that $80 sweatpants are in fact worth it.

Juicy Couture's Limited-Edition 25th Anniversary Collection in partnership with New York City Alliance
On the topic of overpriced velour sets, we also have the comeback of the absolute OG velour sweatsuit brand, Juicy Couture. Personally, I am not ready to see "JUICY" slapped across the behind of my peers, but like, I'm still glad the brand is back and thriving. The brand is actually now celebrating its 25th year, to make you feel super f*cking old, and announced a bunch of new collabs, so it's going to feel like middle school all over again with everyone you know sporting a Juicy tracksuit. That being said, Juicy obviously has a place in the best comebacks category, because I dare not disrespect a brand that influenced a generation of fabulous middle schoolers.
Tie-Dye
View this post on Instagram
At this point, there's not much to say about tie-dye, except that it was the biggest trend of 2020. It was like a summer camp in every person on the planet's living room, tie-dying anything we could get our hands on. Eventually we all gave up and brands like BrownDyedGirl (who I found from Hannah B. Who even am I anymore?) came to our rescue bringing tie-dye sets to our doorsteps without the hassle of actually hand-dying pieces. I'm putting this in the best category for a few reasons. It hits all the Cs: cute, comfortable, cozy, casual, classic. If I'm being real, I'm not sure how long this trend will actually last, but for 2020 it has served its purpose.
Color-Tinted Sunglasses

Everyone who was someone rocked color-tinted sunglasses in the 2000s, and when they came back to life I was all in. Now, disclaimer, I literally look like Mrs. Potato Head in ALL sunglasses, but that simply did not stop me from hopping on the bandwagon. The pastel colors hit different and make me feel like a pop star. I shamelessly bought a pair from Vogue Eyewear (taking Watermelon Sugar to new levels here). I hope to see this trend live on for a few years, but if not, I'm glad it had its comeback moment.
Press-On Nails

I mean… come on. These things are so convenient. When I was younger I freakin' LOVED press-on nails and my mom thought I was pure trash. Now we've upgraded from the CVS claws to brands that actually are custom printed to fit your nail, and I really think this is the hack that we all need. I personally have been using ManiMe as my go-to, but there are multiple brands with similar concepts that are doing it right. This is great for my people who are feeling lazy, and also great for those not comfortable and ready to go back to a nail salon.
Glasses Chains
In 2020, glasses chains DID make a comeback, and it was a chic one at that. Early 2000s glasses chains were strictly for grandmothers who lost their reading glasses if they weren't literally tied around their neck, but 2020 glasses chains were a cute accessory just because. It also influenced a much bigger and more important trend, the mask chain. The first time I saw a mask chain was on Lara Eurdolian's Instagram (@prettyconnected), and then I blinked and everyone had one. They're convenient for the same reason a glasses chain would be, but also spruce up your mask in the most needed way. If you told me in January that this would be the best accessory of 2020 I'd laugh, but here we are… and that's on pandemic fashion.
Vests

ASOS Neon Rose relaxed sweater vest in marble knit
2000s vest fashion consisted of diamond checkered sweater vests that could only be rocked by Avril Lavigne. If said vests returned in the same style, this would be at the top of my "worst" list, but now they've come back in a cute and fun way, and I'm obsessed. The oversized sweater vest and button-up shirt dress combo is currently the vibe I'm enjoying, and if there wasn't a pandemic, you bet I'd be seeking fall activities weekly to rock this look. Instead, I'll be ordering this outfit and asking my mom to snap a pic of me in the yard, because that's 2020 in a nutshell.
Flavored Lip Balm

If you didn't have EVERY flavored Lip Smacker balm, were you even alive in the 2000s? I don't even recall if these actually hydrated your lips or just made them more chapped, but I do know that the sweeter the smell, the happier I was. While I would not opt for an actual Lip Smacker in 2020, I have noticed the rise of candy flavored lip products returning. My personal favorite is the Laneige Lip Mask, because it makes my lips feel super hydrated for long periods of time and the flavors are real good. Sweet Candy, Gummy Bear, and Vanilla are my top three, but really they're all delicious. As someone whose lips are literally always chapped (no amount of water can save me, I've tried), this is a trend I am here for today and every day.
Furry Sweaters

Tobi Dream of Me Fuzzy Lavender Sweater
#WinterIsComing and as someone who is ALWAYS cold, this is the type of sweater that never left my closet. That being said, I am well aware that a furry fluffy sweater hasn't always remained on trend, but this year, they're back. I picture a young Mary-Kate and/or Ashley rocking this with some pigtails, and that is the energy I am trying to bring back this winter. This sweater in particular is from Tobi (calling all my sorority girls), but it's safe to assume you can find this staple at any store.
G-Shock

Honorable Mention goes to G-Shock. I NEVER saw this comeback coming, but given the fact that these watches fashionable now must be acknowledged. What's next, Etnies?
The Worst
Visible G String
I don't think I have to go too deep into an explanation as to why this trend is falling under my worst comebacks. The first time this trend existed, I was seven years old, so I didn't really understand it. Now, I am 27 years old and still don't really understand it. The wedgie-but-make-it-fashion look is not for me, and while it might be done tastefully by Hailey Bieber and Kim Kardashian, it most certainly does not suit the average human.
Butterfly Clips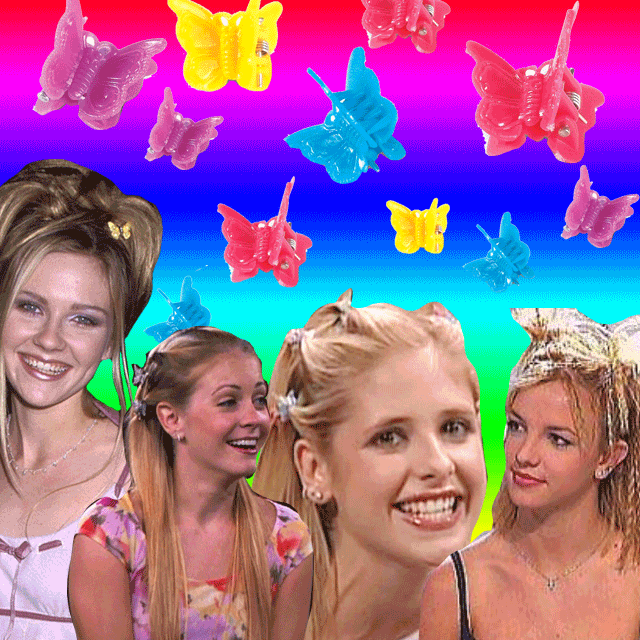 I'm kind of torn on this one, so don't hate me for putting it in the worst comeback category. That being said, I need to be a little realistic here. Butterfly clips were cute AF when we were young, but they were never practical. They never actually held my hair back (granted I have frizzy, curly hair that pre-heat iron days could literally not be tamed) but even worse, the fancy ones would get tangled and lost in my lion's mane and hurt. Now, seeing adults wear them in 2020, I am just wondering… why? Is it for the looks? Is it to test your detangling skills? Again, I see this trend fizzling out quickly, but if you can rock it and make them look as chic as above—all the power to you.
Low Rise Jeans
View this post on Instagram
Not much to say here. I thought low rise jeans were dead and gone, and I was happy about that. Low rise jeans flatter no one, and I thought we all accepted that we just don't need our jeans to expose our pubic bones? I'm just not here for it. So yeah, let's keep these bad boys in the past, please and thank you.
Money Piece
View this post on Instagram
So let me start this bit by saying I myself currently am rocking a money piece, and a thick one at that. But, I am well aware that this trend will be over in no time, and I'll look back and wonder wtf I was thinking. I have physical reactions to how strongly I dislike chunky highlights, so I assume my views will be similar in a few months. I do think they are cute and fun at the moment (when done correctly), but the upkeep sucks, and when the roots start creeping in it goes from funky to disaster real quick. Let's mark this under "worst comebacks that I am currently enjoying but can still acknowledge are the worst."
And there you have it sk8er bois and girls. 2020 has been a fun blast from the past (even the roaring 20s are making an appearance!!!) but the trends remain sharper than ever.
Betches may receive a portion of revenue if you click a link and purchase a product or service. The links are independently placed and do not influence editorial content. 
Images: Jun Sato/ WireImage; Provided by Tobi; GIPHY; SKIMS, Juicy Couture, BrownDyedGirl, DoYouLoveThe2000s, ManiMe.Co, PrettyConnected, TheFrankieShop, Laneige, G Shock, NewBalanceLifestyle, Bella Hadid, Brittany Xavier / Instagram
10 Affordable Sunglasses That Look Expensive
You've never truly experienced hardship until you've dealt with the disappointing reality of losing a pair of designer sunglasses. Fun fact about me: I've officially lost three pairs of Ray-Bans, and yes, my wallet does cry at the thought of how much money I've consequently wasted. Predictably, I lost all three pairs during day drinking festivities. *Sigh*. I mean, it's all fun and games 'til you're three shotguns deep and all of a sudden wondering where the f*ck your sunglasses went. The point here is that I'm done paying good money for designer sunglasses just for some other lucky b*tch to find them. But, I'm also not trying to wear the tacky free ones I got during college Welcome Week. Like, I still gotta look good; I have a reputation to uphold. That being said, I've found the best pairs of sunglasses that won't break the bank and you won't feel guilty about losing. 
Edgy
Edgy and trendy sunglasses are having a moment right now. From matrix styles to light colored lenses, here are the edgiest shades that will look fire in all your Instas.

Free People 'On A Mission' Aviator Sunglasses

Free People 'City Slicker' Aviator Sunglasses
Round
There's something very Hollywood rock-and-roll about round frame sunnies. They elevate all of your outfits and make you look instantly stylish. Yes, please!

Free People 'Dyllon' Metal Round Sunglasses

AJ Morgan Double Round Circle Frame Sunglasses
Oversized
Oversized shades naturally have a very Olsen twin feel. They give that effortless vibe we all strive for, like, "omg is she famous? Or… just hungover?" Since you can't see sh*t behind those thick black frames, no one will ever know!

AJ Morgan Oversized Square Sunglasses

Free People 'Real Deal' Oversized Sunglasses
Cat Eye
Classically sexy and cool-girl retro, cat eye sunnies look good on pretty much everyone. They're feminine, fierce, and effortlessly bougie. And of course, these pairs won't break the bank.

Free People 'Creamsicle' Cat Eye Sunglasses

Free People 'Florence' Cat Eye Sunglasses
Aviator
Aviators are effortlessly badass and will help prevent unwanted small talk with overly chatty Uber drivers. Try a gold frame or even a rimless pair, for an undeniably expensive feel.

AJ Morgan Round Metal Sunglasses

AJ Morgan 'Showbiz' Small Rimless Sunglasses
You can't go wrong with any of these inexpensive yet super stylish shades. And, even better, you can now partake in every day drinking activity worry free! Shots to that, betches.
Images: Kahari King / unsplash; Free People (6); South Moon Under (2); Asos (2)
Betches may receive a portion of revenue if you click a link and purchase a product or service. The links are independently placed and do not influence editorial content.
Why Are Tiny Sunglasses Everywhere All Of A Sudden?
Is anyone actually surprised that it was America's own future presidential candidate, Kanye West, who first declared oversized sunglasses out, and tiny sunglasses in? According to an episode of KUWTK that aired earlier this year, Kim says that Kanye emailed her and told her that her signature oversize Kim K sunnies were out, and that tiny sunglasses were the new "it girl" accessory. And well,  as I sit here shopping for my own pair of Matrix-esque sunnies, I definitely can't say Kanye was wrong. In fact, it kind of makes you wonder: which came first, the chicken or the egg? Did tiny sunnies only become a trend because the Kardashians and Jenners wore them? Or were they already becoming a trend so the Kardashians and Jenners wore them? Real brain teaser, I know.
Just look to any of your fav '90s Blockbusters (ugh, Blockbuster R.I.P) and you'll quickly see exactly where and how the tiny sunglasses trend first originated. Our young adolescent selves first saw them in movies like The Matrix, Cruel Intentions and, probably the most iconic of them all, Billboard muther fuckin' Dad. Like, have the Olsens ALWAYS been this cool? Fuck Kanye, I'm starting a campaign for those two to be president and VP.

So then what sparked the current revival of miniscule sunnies, which seem to be plaguing Urban Outfitters and Barneys alike, today? This '90s trend was re-ignited by none other than Demna Gvasalia, Balenciaga's creative director, who presented a style of tiny shades during his Spring/Summer 2017 show, and then further promoted the trend during his Fall 2017 show.
Of course, it should come as no surprise then that "it girls" such as Rihanna, Bella Hadid, Selena Gomez, and Kendall Jenner all started wearing this trend last May. Yes, as in a full year ago. But, with all things fashion, this trend only recently trickled down to the masses and into your local mall, where you can now get your own pair for only $14 from Icing or wherever. I mean, at this point there's no need to go blow money on a designer version of these trendy shades—you're already too late to the trend, so investing in a nice pair would just be stupid. Like, by now the Kardashians are probs already back in their oversize shades with their oversize salads in their oversize clear bowls.
But, since I'm going to safely assume you're not a celeb since you're even reading this article (and if you are, then show me some love and hit this article with a retweet) then you might as well bandwagon onto the trend and get yourself a pair of these Insta-worthy sunnies. Pro tip: Wear them on the bridge of your nose to look effortlessly cool, and not like a try-hard, fashion inept loser. Like, don't try to actually wear them as a means of UV protection. They're a useless, yet stylish accessory.
Here are a few cheap styles of tiny sunglasses to shop, all inspired by the celebs who made them cool for you to wear in the first place.
1. Cat Eye
This cat eye version of tiny sunnies is definitely my personal fav. This style is easily the most universally flattering and least ridiculous looking. These similar-looking versions won't break the bank.

From left: Free People sneak peek sunglasses; ASOS small cat eye fashion glasses; Urban Outfitters essential slim cat eye sunglasses.
2. Rectangle
The rectangle style seems to be the go-to choice for the Kardashians and Jenners. This is the style that most resembles those iconic shades from the Matrix. Tiny rectangle shades are definitely the most edgy, and really give off a cool and mysterious vibe.

From left: Quay Australia strange love; Urban Outfitters vintage Jesse slim rectangle sunglasses; Urban Outfitters vintage clueless square sunglasses.
3. Circle/Oval
This style of tiny shades is pretty much owned by Bella Hadid. Like, if Bella isn't in the most miniature circle shades you've ever seen then you should definitely assume something is wrong. Maybe he ditched her weird ass for Selena again. I know I would.

From left: Free People '90s kid oval sunnies; Quay Australia purple honey; Urban Outfitters slim oval metal sunglasses.
Betches may receive a portion of revenue if you click a link in this article and buy a product or service. The links are independently placed and do not influence editorial content.
5 New Sunglass Trends Nobody Should Ever Wear
It's almost summer, and since I hide from the sun as much as possible, having chic sunglasses to cover most of my face and make me seem ~mysterious~ is a must. There are soooooo many new sunglass trends for spring/summer 2018, and most of them are hideous, but these ones I found are like, not that bad. Actually, IDK. You could probably pull some of these off if you're a celebrity, but assuming you're not since you're reading this article, you should probs stay away.
1. Flat AF
I'm not positive I'm that into this look yet, but shield sunglasses or flat top sunglasses are fucking everywhere right now. I might decide later that I truly hate them, but right now I'm settling for politely intrigued. They are for sure interesting, but if you're going to do it, try to get ones like these edgy Diors and not the horrible ones that look like an actual ski mask. It's kind of like a unibrow you can just put on and off as needed. Because that is what we're missing as a society. More unibrow looks.

2. Bright AF
It's like we're trying to hide our sad, pessimistic outlooks by literally forcing our eyes into rose-colored glasses. Poetic, really. Tbh, it will be a nice addition to my chronic RBF. Super scarily bright sunglasses are everywhere rn and this is one of the sunglass trends that will def continue into summer. Just looking at these is giving me a migraine.

3. Embellished AF
Am I suggesting that you should spend $1,240 on crazy-ass sunglasses that look like pineapples? Fuck yes, I am. I would love to be the kind of person who could spend my rent money on sunglasses, but unfortunately, I'm broke and my dog has grown accustomed to sleeping inside. If you've figured the whole sugar baby thing out and can get these, do it, because they are fucking amazing. Otherwise, any crazy embellished sunglasses will do. Is it obnoxious? Does it have a bunch of shit sticking out of it, like studs or other sculpted pieces? Is it covered in glitter? It's probably in rn.

Gucci 53mm Pineapple Sunglasses
4. Sharp AF
Can you use your sunglasses as a self-defense tool if necessary? No? Then they are not sharp enough. Cat-eye sunglasses are always in, but thanks to new sunglass trends, your eyewear can shank anyone that pisses you off. Just please don't get the really teeny tiny ones, they are hideous and make me furious.

Quay Australia x Desi Perkins Don't @ Me 48mm Cat Eye Sunglasses
5. Idiotic AF
Okay. people in haute couture really need to start consulting me when they decide what is trendy because what the actual fuck. These are sunglasses that have a removable visor. Visors are hideous enough on their own, like, are you trying to look like an elderly retiree in Florida? But to add this onto sunglasses?? Like, imagine the context in which you'd wear this. You're walking around, and then you're like, "oh, the sun is too bright, let me go ahead and put on my tiny sunglass visor." Someone please do that without looking like a complete idiot. If only we had some kind of appendage on our body that we could hold up to our faces to shield the sun? …Oh right, OUR HANDS.

Dior DiorClub2S 56mm Square Sunglasses with Removable Visor
Images: pineapple / Unsplash
Betches may receive a portion of revenue if you click a link in this article and buy a product or service. The links are independently placed and do not influence editorial content.
The Best Sunglasses For Your Face Shape
The weather has been pretty damn delightful as of late. It's evident day drinking weather is rounding the corner with March just beginning. Yes, St. Patrick's Day will be a shitshow as always, marking the first unofficial day when binge drinking in broad daylight is no longer frowned upon. When temperatures reach 60 degrees or more, it's about fucking time to break out the sunnies. Whether it's to hide how tipsy we are on a weekday or just all-around enhance a RBF, they're basically an essential before stepping out of the house. Before you stock up on new pairs to lose, here are the best sunglasses to wear based on your face shape so you can look like Kris Jenner a boss betch.

If You Have A Round Face, You'll Need: Square Frames
It only makes sense to stay away from round or oval frames. Obviously. To prevent your face from looking rounder, opt for a square-framed style to angle and contour your face (without actually needing to contour).

Quay Australia x Kylie Jenner 20s Oversized Square Sunglasses In Black
If You Have A Square Face, You'll Need: Round Frames
Fucking duh?!!? The bigger, the better applies to you, too. Round frames soften your cheekbones and round out your facial structure so it's not as angular.

Wildfox 'Malibu Deluxe' 55mm Retro Sunglasses
If You Have A Heart-Shaped Face, You'll Need: Cat Eye Frames
These retro styled frames are the best sunglasses to help balance out the top and bottom of your face, since they almost take on a similar shape. Feel free to even go for an oversize pair since they will make the upper half of your face look a tad smaller and more in line with your jawline.

Illesteva Martinique Cat-Eye Acetate Sunglasses
If You Have An Oval Face, You'll Need: Rectangular Frames
You are basically perfect, so bye. Since your face is probs already perfectly proportional and we all hate you, all you'll want is a pair that enhances your natural shape. Rectangular or aviator styles are mostly flat, and therefore, help tie in your whole look in the center. If you feel like being extra af (which is like, all of the time), go for bright colors and totally-out-there patterns.

Tortoise Shell Racer Sunglasses by Quay x Desi
Images: Philipe Cavalcante / Unsplash; Giphy (1); ASOS (1); Nordstrom (1); Net-A-Porter (1); Topshop (1)
The 8 Millennial Pink Pieces You Need To Buy For Summer
If you pay any attention to fashion (or just to the internet), you've probably heard of a new shade of pink floating around. What is this "millennial pink" you may ask, and how are we still coming up with new shades when there are 67 million Crayola colors? Well, I don't fucking know how to explain it, tbh. Millennial pink is a variety of blush pink shades, apparently—because we live in a country where no one likes to agree on anything. Not even a goddamn color. It's probably the shade of your fave nail polish color or most used Kylie lip kit. You probably know it best as the color of Amy Poehler's Regina George's mom Juicy Couture tracksuit, though.
See:

Now that you went "ohhhh" and understand exactly what I'm talking about, you'd agree that there probably hasn't been anything you haven't seen in this color yet. From modern home décor to your new crossbody bag, this is your go-to color for anything, ever. It goes with the depressing beloved black, white, and gray in your closet since it shows everyone you might be ~*feminine*~, slutty flirty, and cute. Orange is the new black? More like pink is the new black this summer. To contribute to your obsession, here are clothing and accessory pieces you just need to buy in the iconic millennial pink.


Um, what's not to love about this dress? With flowy off-the-shoulder sleeves and a scandalous lace-up front, this perfect summer dress will literally get you so many likes compliments. Your friends will probs be begging to borrow it for your next night on the town or weekly brunch date.

I mean, anyone who is anyone obviously has this shoe in black already. In a gorg rose quartz (like, how boujee does that sound), you'll have shoes for all your summer weddings to comfortably dance all night long in. Even if you go solo (which is 90% of the time), you might find someone who appreciates your shoe game at the very least.

I think the real question for this is, when don't you need a new crossbody? Because if you're like me, you definitely always leave it anywhere your drunk mind sees fit. For your 100th bag, opt for one in this season's hottest color. This bag's sturdy leather won't rip so easily when you try to stuff in your biggest flask. But since this one is too expensive cute, you can't throw up in it during your morning commute from a night of too many vodka sodas.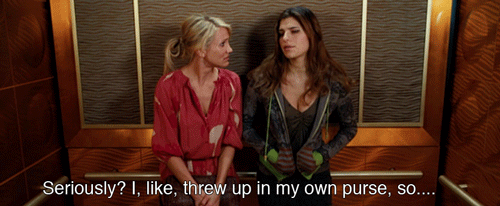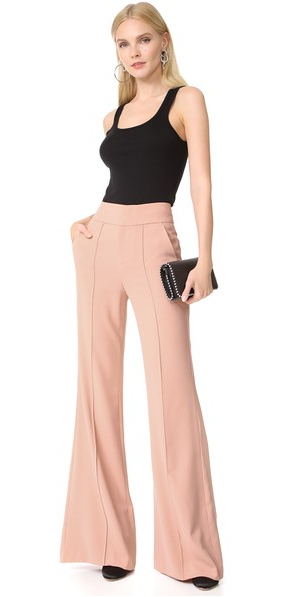 IDK about you, but, my business casual wardrobe is pretty limited in the sense that it's all black. When I hear business casual, I think black = boss lady. Also, who the fuck actually likes working (unless you're Steph Shep aka assistant to the regional manager Kim K)? So, why wouldn't you wear the color that fits your current always mood? Instead, switch things up and get these suited pants for a (fake) cheerful office look. Pair with an ivory blouse or blazer for high-key summer vibes.


I know, like, you have so many pairs of rose gold sunglasses already. These pink mirrored lenses are just must-haves because they have the bitchiest cat-eye frames I've ever seen.

If you haven't jumped on the one piece train yet, better late than never. Especially since summer has already officially begun. Bare it all in this pale pink, risqué one piece that shows off all the right places, leaving little to nothing to the imagination—an essential factor before buying anything, duh.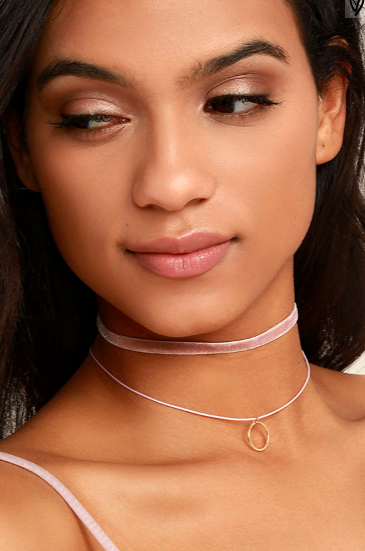 I said no more black velvet chokers for the summer, but I'll allow a pink version. Layer your look with a delicate gold pendant because you're like, such a minimalist.

In addition to your blue denim jacket, buy one in this chic color for an effortlessly casual and sassy touch. Pair with trendy pants or over a bodycon dress when you're trying to fool all the guys into thinking that you are like, totally chill and not at all psychotic. LOL
7 Trendy Summer Sunglasses To Hide Your Chronic Hangover
Now that it's my favorite time of the year, it's socially acceptable to wear the one accessory that has saved me from many unwanted social interactions and near-death hangovers: sunglasses. Even though you throw shade all year round, doing it in style makes it feel that much better. Judging and talking shit are two things we all obviously enjoy, so hiding behind some lenses just allows you to get away with doing it in public. Whether you're brunching and trying to piece together WTF happened the night before or hiding the fact that you may be tipsy at 3pm on a Wednesday, sunglasses fool everyone into thinking you still have your shit together—even if it's only because you're decent enough to hide last night's makeup.
So you can judge as you please in style and make everyone feel like a fucking peasant—here are the trendiest sunnies that say "no pictures, please".


Yeah, okay, we get it. You have like, every single pair of Ray-Ban aviators. This is me asking you (well, more like telling you) to consider retiring those and instead, opt for a brow bar style. If the aviator and the brow bar were sisters, the brow bar would be considered the cooler, prettier one. This frame comes in rose gold, too, so if you just can't resist letting your basic-ness shine through, let it out, honey.

#TBT to the Laguna Beach and The Hills days where all LC wore were obnoxiously oversized sunglasses to hide her eye rolls every time Heidi breathed. Find a pair, preferably dark in color, that you can hide your glare behind when someone even breathes in your direction.

If you're someone who likes to add a pop of color to any polished outfit, then you'll want to find sunglasses like these for a bold statement. Blue is actually v trendy at the moment and it also happens to be like, the most soothing color to the eye or something. Bring some ~good vibes~ anywhere you go, whether it's to the beach or Mediterranean sea. Or, fake it enough so that no one sees how bitchy you actually can be.

If you want to be mistaken for Gigi Hadid or someone just as skinny famous, get yourself a pair of yellow-colored sunglasses. According to my reputable fashion consultants, yellow is the new black this summer, so get these while you can.

I guess round sunglasses are no longer seen as retro, but are now considered modern in this day and age. Find a pair that's blacker than your soul (if that's possible) so no one can see how many dirty looks you're dishing out. I give you permission to yell, "Shaarrooonn!!" if it means demanding somebody's attention. If it worked for Ozzy Osbourne, I don't see why it won't work for you.


You are a young, hot, up-and-coming celebrity (famous for doing nothing whatsoever, aka the best kind of famous), who doesn't need a man. At least that's how you'll feel and what you'll make everyone believe with some solid cat eye sunglasses.

Square frames immediately tell everyone that you are a person not to be fucked with because you can easily ruin their life. Whether that's actually true or not, feel free to take on that persona. Maybe the more you wear them, the more you'll believe it. Both workplace- and recreation-friendly, square sunglasses are the perfect chic touch to any look.
5 Accessories You Should Literally Never Buy
It's no secret that most betches aren't like… amazing at budgeting their money. But like, who can really blame you? You suck at cooking, but pretend to be vaguely health conscious, so a lot of your money goes towards kind of expensive salads. (How much are salads even supposed to be? I genuinely have no idea, but every time I buy a salad, I'm like "Wait, that felt kind of overpriced.") Betches are a really interesting demographic financially, because like, you'll swipe your card for a $200 pair of jeans that make your butt look dope without blinking, but your Google search history includes things like "Will cheap alcohol make me drunk faster?" and "Does generic Plan B work?" What, you Googled that for your roommate? Right.
Anyway, I'm obviously not a financial expert or anything, but I'm a self-proclaimed shopping expert, so I feel like it's my duty to help you out here. Actually, I don't think I should even go as far as to say that I'm a self-proclaimed expert. I think I just like hearing myself talk. But yeah, there's tons of shit you just straight up shouldn't be buying and I'm here to save you from that. Here are five things you should literally never buy.
Steve Madden just released about a million pairs of shoes that are straight rip-offs of the Gucci Princetown Loafer Mule. At $80, these loafers are pretty much just a glorified knockoff, but they're produced by a brand you're familiar with so you don't have to go into some creepy stockroom on Canal Street to get them.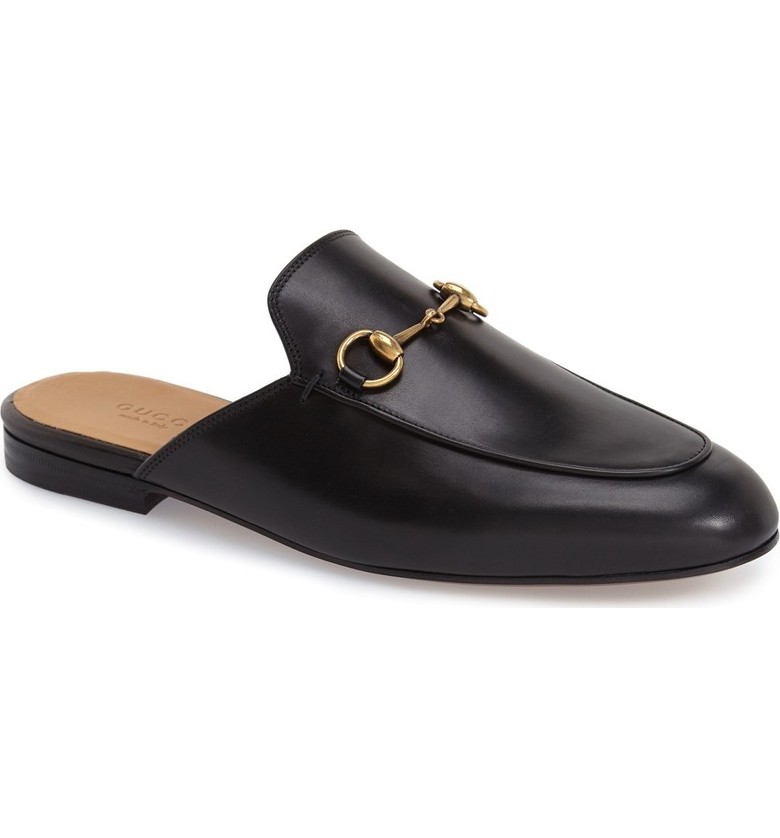 I'm not telling you to splurge on the $800 Gucci shoes and I'm definitely not bashing fast fashion. Stores like Zara and H&M are awesome for picking up inexpensive clothing that evokes a similar-looking vibe to high-end designs. However, the line between being inspired by luxury fashion and blatantly ripping it off is so fine, my Kat Von D liquid eyeliner couldn't draw it. These shoes are honestly such a scam, buying them is basically one step away from wiring money to the guy from Nigeria emailing you to send him money because his funds are tied up in Europe. There are so many other styles of inexpensive, non-tacky shoes in the world to choose from. You have literally no reason to purchase these, ever.
I have a lot of unpopular opinions regarding Lilly Pulitzer that I'll either keep to myself or save for a later date (quick preview: I think wearing boxy tunics covered in a neon seashell print is the dumbest shit you can do), but in regards to this list, do not buy Lilly Pulitzer, or any other designer ear buds. They're pretty much the crappy ear buds that came with your iPod touch a million years ago, but with a design that might make them easier to describe when you undeniably leave them at the gym in two weeks and ask the guy at the front desk if he's seen them.

Beats by Dr. Dre has $100 in-ear headphones that you should probably just spring for. Sure, they're $80 more and don't have a floral design (which seems like a plus to me, but no judgement), but by the time you've gone through a few pairs of shitty headphones, you'll have wished you just bought these instead.
You know how they say you should try to keep a plant alive before you get a dog? And that you should learn to take care of a pet before you have kids? Well, I say screw all of that and buy yourself a pair of expensive sunglasses if you want to know how responsible you really are. Plot spoiler: You're irresponsible AF and might as well just spent that $200 on Candy Crush lives because it'll last way longer.

You should definitely buy designer sunglasses if you like, HAVE to have a particular design or know that you'll be able to hold onto them for a while. For example, Ray Ban Wayfarers are a good idea, because they're a classic style and you can spot a knock-off from a mile away. However, if you're just looking for a pair of glasses that look like something you saw on Kylie Jenner's Snapchat, it's not really worth it to spend a lot. There's really no point in getting Illesteva glasses when you can get a pair that looks exactly like them literally anywhere else for less, because they're probably just a fad that you'll forget about when you watch Kylie's story tomorrow and she's wearing yet another pair. (And if it sounds like I'm contradicting myself on what I said about the faux Guccis, give it another read. The point is to find something similar, not a total knockoff.)
4. Tacky Phone Cases
I get it. You've been in line at Forever 21 for 15 long minutes and are trying to decide if the $6 choker you're about to get is even worth it. The bins by the counter, which are actually just strategically placed black holes, are starting to look appealing. You take a look through and find a glitter phone case, and it's less than $10 so you decide to get it.

Unless you want your life to be ruined, you should absolutely put that tacky phone case down. There's a 0% chance it'll save your phone during your next bender. All of the junky phone cases in the world aren't worth a scratch on the most valuable 4.7 inches of property you own (aka, your phone screen). The only thing more brutal than having a shattered phone screen is having to pay to get it fixed, so just be a decent human being and buy a legitimate phone case, like perhaps one from Shop Betches.
5. Cheap Watches
In case you haven't noticed, nobody really needs watches anymore because we're just always on our phones, which also tell the time if you didn't realize. Also, manually changing the time on something when Daylight Saving Time happens is such a buzzkill. Yes I know that doesn't happen very frequently, but of the watches I own, none of them have ever been changed with Daylight Saving Time. It's just like, too much work for my busy lifestyle.

Anyway, don't spend money on dumb cheap watches. They'll probably turn your wrist green, or break or something. Who needs a crappy watch to tell them what time it is when you have your Uber driver constantly calling you to tell you he's been waiting outside for five minutes and is about to dip out?