What Your Favorite 'Baby-Sitters Club' Character Says About You
Over the weekend, whether you were too afraid to rejoin society after lockdown or you were forced back into lockdown because people went HAM and your city saw a resurgence of Covid cases, chances are you might've come across the new Baby-Sitters Club series on Netflix Family. Though the series was originally intended for a children's audience, millennials and xennials on my Twitter and IG feeds have also found themselves binging the show. This wholesome content is exactly the nostalgia we've all been longing for in a difficult year, and if you haven't watched it yet, do yourself a favor and head to Netflix.
So what better way to continue that comforting break from reality than to celebrate the iconic series and its characters by asking yourself the simple question of "What does your favorite Baby-Sitters Club character say about you?" None.
Kristy

Did somebody order a control freak? Kristys (Kristies?) are currently stewing over the fact that their 2020 planner has barely seen any action and spend their days in quarantine crafting the perfect itinerary for working from home. You're not the best with change, but that's mostly because things don't sit well with you if you're not able to run the show and be in complete control. That being said, you are a natural leader and you do your best to lead with love. Your friends are your people and you always show up for them. Like the Mom of the group, you're reliable and when people need something done you're the one they have on speed dial.
Claudia

Claudias are the fiercest, most artistic of the bunch. Never afraid to speak your mind, people naturally flock to your confident attitude and effortless style. You will definitely be voted mostly likely to have a future as an #influencer with a roster of Pinterest-worthy DIYs and sustainable capsule collections. Family means everything to you, though it can be frustrating when your family isn't as open to your free spirit as your friends and fans. You're a considerate friend who always has a purse full of snacks, encourages others to explore their creativity, and your attention to detail in your art and for the people you care about never goes unnoticed.
Stacey

Ahhh boy-crazy Stacey. On the outside, you give off the vibes of a Real Housewife in the making, when deep down you're still just trying to figure yourself out (admittedly, most of the Housewives are too). While you worry a ton about what others may think, you try your best to not let your insecurities get the best of you. In reality, all you're trying to do is find genuine connections in this world, and that goes for friends, romance, and family. You sometimes struggle with living up to your parents' ridiculous expectations, but you know that at the end of the day they've got your back. So keep reminding yourself of that and surrounding yourself with friends and boos who do too.
Mary Anne

Mary Annes are either a future therapist's dream or have a successful future as a therapist. Never one to rock the boat, you're always listening and taking in everyone else's energy. By nature you're a people pleaser, though one should never mistake your kindness for weakness. You're still learning to find your voice and develop independence from who you think you should be for everyone else and who you actually want to be. And while you're still evolving your personality and style, you never discount the value of a solid pair of overalls and you can always be counted on to be there for your friends with an ear to listen and a shoulder to cry on.
Dawn

A spiritual goddess, Dawns are optimistic and always look at the glass as half-full—even when the cards they've been dealt haven't always been the best hand. You might have been forced to grow up quickly and play the role of caregiver or authority in your family. And instead of feeling sorry for yourself, you lean into those skills and excel with purpose. Whether it's educating yourself and taking your efforts beyond performative allyship or leading a guided meditation to calm everyone's nerves, you are not only happy to be a part of the group but truly want everyone to see just how wonderful and badass they can be in their own right too.
Karen

An honorable mention for Kristy's soon-to-be step-sister Karen because let's face it, it's been a tough year for Karens. Whether we admit it or not, every single friend group has a Karen. Karens can be dramatic and have a tendency to overreact when really all they are is starved for attention. They genuinely believe they mean well, though it often comes out in problematic and extreme ways, like idk, running away at camp or fearmongering over conspiracy theories. And while Karens still admittedly have room to grow and mature, one thing is for sure—if they like you they'll defend you to the extreme and you'll always get that impossible restaurant reservation even if you're just walking in.
Images: Jesse Austin (5), Kailey Schwerman/Netflix; Giphy 
10 Reasons We're F*cking Over Montauk
It's time to face the music and finally admit it: Montauk f*cking sucks. It's a seemingly ironic yet blatant fact that you and your friends can't seem to come clean about, so I'll do everyone a favor and admit it for you. Gone are the days of a quaint beach town where you shack up with your besties and make your own fun, while of course peppering in a few nights at the happening spots in town. (Keyword here: few.)
Before Instagram blew up your newsfeed with all the "see and be seen" spots, navigating Montauk ran on an "if you know, you know" mentality. A drive through the small main strip of town will only reveal a handful of all that Montauk's heyday had to offer. Before Montauk (in basic bitch term) "blew up", it was only by word of mouth that you knew about Navy Beach (and where the hell it was). You knew that while The Lobster Roll looked like a roadside dive, it was the best stop for lunch before heading into town. The Harvest was all the rage and absolutely nothing topped a post-beach happy hour at The Sloppy Tuna. After a day of charter fishing, the boys in your share house knew to take their fresh catch to get prepared and served at Wok & Roll. I'd tell you to still keep that one a secret, but they recently closed (because of course they did). You could do it all, and the best part was that you could do it without having to get decked out in your best city attire. Back then it was golden hour, every hour: chill vibes, chill dress code, great times. Sounds amazing, right? Well, it WAS amazing, until it all came to a screeching halt.


A little throwback history real quick:
It might surprise you to learn that Montauk used to be an extremely quiet, isolated fisherman's town. As local beach towns became popular weekend getaways, crowds flocked to the luxurious allure of The Hamptons. The houses were lavish and all the latest hotspots (RIP Pink Elephant) were full of beautiful people with beautiful Chanel bags on their arms. To solidify The Hamptons' status, exorbitant amounts of celebrities began to buy summer megahomes there. Glitz and glam took The Hamptons by storm, and all the while, Montauk remained virtually the same: a humble, family-friendly beach town. 
Today, the scene has totally changed, and sadly, it's been for the worse. We've officially entered "book your summer house" season, and I'm here to inform you that, unfortunately, Montauk is so six summers ago. As someone who's spent every summer of my life going to Montauk, I'll preface this detailed list of reasons for its demise with a brief foreward: similar to an ex, MTK will always hold a special place in my heart, but things have reached the point where it's officially time to break up (cuz I'm bored). 
1. The Dreaded Drive 

I get that good things come to those who wait, but is the 3+ hour drive to Montauk worth it? Absolutely not. I drove there this past summer over 4th of July weekend and it took us 4 ½ hours to get there. It's gotten to the point where you think you're being smooth by taking the back roads, and even the back roads are filled with traffic. It's utter first-world misery, and if you're a Montauk veteran like myself, then you're also O-V-E-R I-T.
And don't even get me started on the 3 hour+ train from Manhattan filled with rowdy amateurs, snapping pics with their BFFs to show the world they've begun their miserable voyage to beachside hell. Everyone has their bulky luggage in tow (New Yorkers are very extra when they travel). It's loud, it's long, and if you think you're actually scoring a seat on this train, that's really cute of you.
2. The Less-Than-Stellar Lodging Options
This one really kills me. Simply put, here are your four options for your stay in Montauk:
A garbage hotel with a 4-night minimum that costs a small fortune

A decent hotel with a 4-night minimum that costs an actual fortune

Apply the two options above to your share house options

A luxurious stay at your rich friend's parents' house, who you of course never forget to give a TY shoutout to. (I see you Joe! Bless.)



Haven't we been in the workforce long enough to realize these options are a total waste of our hard-earned money? For the love of God, take that money and go to Europe.
3. The (Extremely) Overhyped Scene

You know it's officially time to stop going somewhere when there are TV shows about it. Which, by the way, The Lobster Roll seriously needs to get over its five minutes of fame from The Affair. (Seriously though, f*ck that show and all its sus sexual misconduct amirite?!)

Anyway, the scene is totally out of control. High heels and beach towns should only be a legal combination at the Jersey Shore.  I'm all for a glam night out, but it's become next level bougie up in this bitch. Hard pass. 
This past summer, I realized in my 3am drunken stupor that everyone in line at Pizza Village were very much out-of-towners and not New York natives. I couldn't contain myself and just had to ask the people in front of me why they were all the way out in Montauk (my gripes towards Montauk have clearly been festering for quite some time). Ready for their response? "Because we saw it was the new hot spot on that TV show!" Kill me. But also, don't judge me for going to Pizza Village, you know we've all been there… literally.
4. The Growing Presence of City Brands

Remember how earlier I said:
"A drive through the small main strip of town will only reveal a handful of all that Montauk's heyday had to offer."
Well that's still true today, except all the other places Montauk has to offer now are exactly the same businesses we frequent on a daily basis in Manhattan. Seriously Montauk, why the hell did we need a Tacombi, Bluestone Lane, Scarpetta, Van Leeuwen, etc. in the middle of this beach town? An even bigger question: who the f*ck thought a Common Ground pop-up was necessary here? The Meatpacking location is a nightmare in and of itself, but leave it to Montauk to encourage yet another location of these types of places. And the SoulCycle! …I'm totally kidding, we absolutely needed one of those here. 
But in all seriousness, what's the point of leaving town when you're surrounded by all the same brands you have at home? Isn't the point of a beach getaway to escape your everyday routine and indulge in a change of pace?
5. The Eroding Sea Shore
As Al Gore boldly phrases it, global warming is an inconvenient truth. Nothing pulls at my heartstrings more than the devastating effects of climate change. (Seriously, do your part and go green— our time is running out!)
Montauk's beaches are just one of the countless casualties of climate change. There's such a small amount of the shoreline left that I nearly tear up every time I step foot there. It's almost as if Mother Nature herself is over the Montauk hype and is doing whatever she can to literally push the degenerates out. The size of the beach is utterly incomparable to my childhood memories, and you've probably been too drunk summer after summer to even realize it. Get woke gals.
6. Amateur Hour at Every Turn

Okay, I'm genuinely confused about this rookie sh*t. 
Popping bottles of champagne raging on the beach? Save it for the frat house. 
Being forced to eat Ruschmeyer's abysmal food just to avoid the 2 hour line? For shame!
Bottle service at Memory Motel? LOL. (No seriously I'm really laughing as I write this, that's how comical the sheer idea is.)  
I seriously feel like Daria watching Sick, Sad World when I see this BS go down. Do you people realize Montauk residences have held several town hall meetings about how they want to abolish the horrible crowds that their beloved town now attracts? We're better than this lunacy and can absolutely take our talents elsewhere.
It's nonsense like this that has not only made patronizing these places miserable, but has also contributed to the immense lack of integrity a present-day Montauk business has. Why would they even try to have good food or drinks when they know the crowds will come regardless? Which brings me to my next point…
7. Overpriced Eats

Whether you opt for a grab-and-go cafe or a three-course fancy dinner, it's impossible to eat here without breaking the bank. And look, I'm always more than happy to drop bills on food as long as it's actually good, but the food scene is seriously hurting here for the price. @ NavyBeach: GTFO of here with your $20 price tag for six pieces of fried calamari. Don't mess with a girl who's been drinking all day and her ravenous appetite, because that's some serious soul-crushing stuff.
8. Absurd Uber Surges 
We all loathe an Uber surge, but in Montauk they're next level. This past summer, my friends and I paid $140 for a whopping 7-minute Uber from Common Ground to our hotel. I wish I was kidding… about both the surge and the fact that I actually did go to Common Ground this summer. 
9. Way Too Many People Finessing Their 'Gram Status


I'm all for doing it for the 'gram, but for god's sake, be cool about it. If you're gonna take a pic with your crew on the Ronjo tiki head, make it snappy and then get to happy hour already. Do not stay on your phone posting videos of where you are all night. Do not go somewhere just for the location tag. Do not go to The Lobster Roll to take pics of where Noah f*cking met Allison. Do not pass MTK Highway, do not collect $200.
10. Last But Not Least, How Much It's Strayed From What It Once Was

A wise philosopher (I think his name is Drake?) once said: "Nothing was the same." And in all seriousness, it's truly sad how much this amazing beach town has changed. Fond childhood memories of shopping at stores like A Little Bit of Everything and relaxed nights out are all donezo, because they literally don't exist anymore. Beach bonfires are plagued by drunks and the only chill bar left in the entire town is The Gig Shack. A few summers ago, a genius company was selling "Make Montauk Less Great Again" hats outside of The Point. Politics aside, the satire was SO spot on because Montauk really was at its pinnacle before it underwent this revamping no one asked for. The hat had a steep price tag of $50, but to this day I'm happy I made the investment, and you best believe I wear that hat very proudly. Part of Montauk will always feel like home, but ultimately I'm f*cking over it. And you know you are too.
Images: Clay LeConey / Unsplash, Giphy (3)
5 Quick & Easy Weekend Getaways From New York City
New York City is the best city in the entire world (fight me), but every now and then, it starts to feel dirty crowded overrated like too much. What's a betch to do? Give up in the face of adversity and binge-watch The Office for the 14th time? Or triumphantly plan a trip outside the city for a change of pace and enjoy a latte with an ocean view? Obviously, it's the latte latter. The problem is, we don't all have movie producer boyfriends with private jets, so our options can be a little limited. Here are some excellent and close-by weekend getaways to soothe your commuter agita, and get you the F out of the city without requiring a sugar daddy.
P.S. During my research, I took the liberty of immediately closing out of any tab/website with a child running around on the beach. There were a lot. You're welcome.
Enjoy The Finer Things in Chesapeake Bay-Tilghman, Maryland
Why You Should Go: Tilghman, Maryland, adjacent to the Chesapeake Bay, is the perfect place to escape the neverending chaos of NYC. The seafood in Maryland is the best, but the sunsets are even better (for your Instagrams). Tilghman is only four hours from the city and has a population of roughly 854 people (as reported in the 2000 census), which means you have a negative 10 percent chance of running into your ex or observing a man urinating while waiting for public transportation.
Where To Stay: The biggest reason we're including Tilghman, MD on our list is Wylder Hotel Tilghman Island. This new lifestyle resort looks insanely chic and private. The location on the Chesapeake Bay is v exclusive and sooo gorgeous. The hotel itself has a relaxed, seaside cottage vibe, mixed with a modern vibe. Also, there's a new saltwater swimming pool, which just sounds bougie because like, where in the city are you going to find that? (Don't comment with answers, thx. I'm hyperbolizing, not looking for recs rn.)
What To Do: Get ~blissfully~ wine drunk at the stunning Running Hare Vineyard, a little bit of Tuscany and Napa in Southern Maryland, and bring a picnic lunch to enjoy their live music in the outdoor tasting area. Or, if you're looking for some stress relief, head over to St. Michael's Studio for an aerial yoga class and stretch out the tension in your neck and back that's built up from all of the shitty weather this "spring." At night, check out The Big Owl Tiki Bar, a dock-side dive bar.

Live Like Taylor Swift in South County, Rhode Island
Why You Should Go: Want to spend a weekend living like an international superstar on the Rhode Island Coastline? South County, RI is the spot. South County is home to breathtaking beaches, nature trails, and eateries. Located only three hours from NYC, Rhode Island provides the ideal weekend getaway for anyone trying to vacation the way Tay spends her summers.
Where To Stay: Enjoy sweeping views of the Atlantic Ocean inside the BEYOND GORGEOUS Lilly Pulitzer Suite at the Watch Hill Inn. BTW, Watch Hill is where Taylor's big house is—you know, the one where she has her 4th of July parties with whoever she's decided is in her "squad" that year. Where the famous "I <3 TS" shirt originated?! I digress. Have a glass of wine on your private terrace and enjoy the RI sunset while you scope out Taylor's BFF of the week (I CAN'T STOP).
What To Do: The "Ocean State" is the perfect spot to enjoy seafood and Matunuck Oyster Bar boasts the local seafood sure to satisfy your cravings. Wash down the clam chowder and oysters at one of Rhode Island's first commercial hop farm breweries, Tilted Barn Brewery. A trip to Tilted includes a firsthand look at the process and ingredients that go into making handcrafted beer, but more importantly, tasting opportunities. You'll come back ready to take on the hipsters in Brooklyn who like to wax poetic about the superiority of craft beer.

Reconnect with Yourself in Cape Cod-Chatham, Massachusetts
Why You Should Go: Chatham is a quaint little beach in the Cape Cod area that has plenty of cute shops and amenities. The beaches are never crowded, and neither are the gorgeous biking and hiking trails, if you're into that sorta thing. Although it's a five-hour drive from NYC and yes, unfortunately, has a fair amount of vacationing families with young children (it's not like you have to interact with them, okay? I tried), it's totally worth it for the seclusion and privacy without the feeling completely isolation.
Where to Stay: The Chatham Bars Inn & Resort encourages you to reconnect your mind, body, and soul. Enjoy exclusive access to a beachfront cabana, poolside food and beverage services, or play a quick game of tennis, golf, or croquet (I laughed typing croquet. Is that a real thing people do or is it just for rich people in movies? Lmk). If you're looking to get in touch with nature, take a morning beach launch tour to watch the local seals explore, or go whale watching (not a euphemism). At The Spa at Chatham Bars Inn & Resort, treat yourself to one of several massage therapies (the "Summer at The Shore" seasonal massage using Ocean Rose Foaming Body Polish looks really good RN), body scrubs and wraps, or facials.
What To Do: If you're looking to get in touch with your spiritual side, check out The Sanctuary for all your mystical needs. They do aura photography, various types of natural healing, and even have an "etheric crystal light table" which I've honestly never heard of, but, based on the description, seems cool af and is probably Instagrammable. Also, if you're in Cape Cod and can't afford a trip to Martha's Vineyard because you're not a 65-year-old tycoon of wealth (yet), head over to Truro's Vineyard and enjoy the local wines of Cape Cod.

Bring Brooklyn to the Beach in Asbury Park, New Jersey
Why You Should Go: Asbury Park makes for a great weekend getaway for Tri-State locals who can't stand how fucking crowded and noisy Manhattan is. Just a short hour and a half from the city, Asbury Park prides itself on being one of the most eccentric boardwalks at the Jersey Shore (even more eccentric than the Jersey Shore cast themselves, which is like really hard to do), with novelties like Korean tacos, vegan ice cream, and locally-sourced oysters. (Look, they're novelties for Jersey, ok?) Asbury Park also has a great music scene, prompting The New York Times to describe Asbury Park as "Brooklyn on the beach," and it has amaze wall art backgrounds for your impromptu Insta modeling shoots.
Where To Stay: Stay at the 110-room Asbury Hotel, with a v past-meets-present interior inspo. It's got a lively lobby bar called Soundbooth where you can get (classily) shitfaced while playing board games and vintage pinball, or check out Salvation, their gorg rooftop bar (pictured here). Let's be real, though, you'll probs spend your whole time taking cheers Boomerangs on the roof.
What To Do: Memorial Day marks the official reopening of Asbury Lanes, the iconic 1960s bowling alley-turned-music venue. With programming by The Bowery Presents (you defs have like 16 email blasts from them sitting in your inbox because they always book killer well-known acts), there will be tons of performances to enjoy. Also check out the summer lineup at The Stone Pony with artists like Band of Horses, Franz Ferdinand, and Slightly Stoopid for a perfect #fbf photo.

Party Harder in Atlantic City, New Jersey
Why You Should Go: I mean, this is a no-brainer. Atlantic City is where people go to party and gamble when they can't afford a trip to Vegas. There's a reason people call this place the entertainment capital of the Jersey Shore, people.
Where To Stay: Borgata Hotel Casino & Spa is the perfect destination for a more turnt summer getaway. Borgata Beer Garden & Outdoor Pool will be your tanning spot, with the option to choose between one of 400 chaise lounges, daybeds and cabanas for prime tanning hours. Then dance the night away at Premier Nightclub, or enjoy the hotel's Borgata Event Center with an expansive entertainment schedule throughout the summer (hello, Britney Spears in July!). There's also three other nightlife venues, including Gypsy Bar, a tequila bar (say goodbye to me now). The hotel is home to award-winning spas Spa Toccare and Immersion Spa, fine dining restaurants from celebrity chefs such as Bobby Flay, Michael Symon, Wolfgang Puck, and Geoffrey Zakarian, and over 161,000 sq. ft. of gaming space, and so much more.
What To Do: There's already so much to do at the hotel between spa treatments, gambling, and concerts, that you might not even want to leave. But if you do, hop over to Haven or The X Bar at Harrah's. When in doubt, your best bet is to head to the boardwalk and get drunk with the locals. Nobody ACs harder than AC.

Images: courtesy of hotels
What Your Summer Vacation Spot Says About You
We're officially half-way through summer and if you haven't taken at least one vacation by now, who even are you? Let's just talk about how we have, like, 14 weeks until there's fucking snow on the ground again, so you best be making the most out of your insta-while-wearing-a-bikini opportunities. That being said, if you're planning a trip or just want to know what your vacation choices say about your personality, this gem is for you.
Camping
First of all, ew. Did you get brainwashed by your granola boyfriend into thinking camping was a good idea? Vacations are for relaxing and also having wifi/cell phone service. You're really cutting into Snapchat opportunities to brag about your trip if you don't have reception. TBH, if you chose to use your vacation days to rough it and get closer to nature, we can already tell a few things about you: 1) you have pictures on instagram being topless in nature, probably showing the Grand Tetons your little Tetons (they're not impressed, btw.) 2) You pretend you're not judgmental, but you really judge everyone who doesn't have wet dreams about hidden mountain hot springs. 3) Your water bottle is attached to a carabiner. Is that spot on or is that spot on?

A Public Beach
You're basic and you dgaf about it. I mean, certain things are popular for a reason. You're not too proud to rough it with the rest of the world. Like, sure, there are probably fat dudes in speedos and kids around, but that won't kill your vibe. You probably have an affinity for tequila shots and hooking up with dudes in the summer you wouldn't even look twice at when you're back to your real life. You'll definitely post a #TBT when you get home and the caption will say "I need a vacation from my vacation". We get it, Julie, you're hungover.
Somewhere Exclusive
Let's just group the Hamptons Betches together. (Side note: the Hamptons can be exclusive, but talk to me when you spend a weekend on Fishers Island.) You like that #LushLife. You're a "see and be seen" kind of girl and the Jersey Shore just does not do it for you. You prefer events that are invitation only, and if you can't name-drop after a vacation, you don't see a point. You probably own at least one Lilly Pulitzer dress and your dusted off the Jack Rodgers for the first time this year so you could wear them to the beach. You pretend to be casual, but your idea of casual is a round of golf followed by a bottle of Veuve Clicquot. Your family probably winters in Sun Valley or Park City.

Somewhere International
The betch who chooses an international vacation could really be one of two types of people. She's either the kind of girl who wants to be somewhere exclusive, but, like, on steroids. Or, she's the girl who spends the summer abroad to "expand her horizons." If you fall in to the latter category, you're definitely not a opposed to a fling with a creepy mysterious Italian dude. When you contract HPV from him, it'll be like a fun European souvenir you'll have for the rest of your life. When you get back, you'll annoy all your friends with how you pronounce "Barthelona". It'll take a good four months before anyone can stand to be around you again. Your new, worldly-yet-pretentious attitude will be palpable.
A Charity Trip
Ok so this isn't necessarily a "spot" but whether you're painting an elementary school in the scary part of a major U.S. city or solving the world's problems in a developing nation, you fall into the same category of betch. Sure, what you're doing is super commendable and you're really shining a light on the selfishness of the rest of us assholes. You're probably a bit of a nice girl. Your philanthropy is definitely the most unique thing about you; not that there's anything wrong with that. You probably can't sit with us just because we'll feel guilty about ourselves when you start to talk about how you actually benefited the lives of other. Pass on having a conversation with anyone who makes me feel remotely spoiled.

A Staycation
OK, just admit it, you're poor. Hey, you might not be poor forever, but you're probably lacking major cash flow if you're "choosing" to stay home when you could be, um, not home. Sure, getting out and exploring your own city can be cool, but we just call that living somewhere. Like, going out to eat and going to events is part of life and not a break from it. i.e. the whole point of a vacation. You can't really brag to your coworkers about a place that they've literally all been. If you're taking days off just to stay home, maybe resist bragging about it.
Rich Hamptons Bros Are Getting Vasectomies For This Stupid F*cking Reason
While casually perusing the internet this week, I had the misfortune of stumbling upon an article from the New York Post entitled, "Hamptons Bachelors Are Getting Vasectomies So Gold Diggers Can't Trap Them". I pause. I look around. Is it April Fools? Is this a fucking joke? Surely this is some kind of satirical statement about what the world would be like if the Trump agenda continues to pass? Right? RIGHT?!? I click. No. Sadly, this article is real. Too real. And there actually are multiple grown adult men who think that women who vacay in the Hamptons (aka us) are doing so in order to get pregnant and have their shitty rich guy babies. Vom.
From the very first sentence, this article lets you know exactly what type of bro would get a preemptive anti-gold digger vasectomy:
"When Scott, a male model who says he's in his 30s, kicks off the Hamptons high season this weekend at his Sag Harbor waterfront house, the unattached hunk won't have any reservations about hooking up with women he hardly knows."

Okay so like, as far as I can tell there are upwards of 100 things wrong with just this sentence alone. First and foremost, can someone confirm to me that this "male model who says he's in his thirties" and got dick surgery to avoid condoms named Scott is not actually Scott Disick? This could 100% be Scott Disick.
Secondly, "says he's in his 30s" is a very strange way to describe someone's age. Does the author have reason to believe that Scott is not, in fact, in his 30s? I'm picturing a 60-year-old in a flat brim hat screaming about how he keeps meeting gold diggers on "The Tinder," and considering that Scott does not provide a photo of himself here (probably for the best), I'm going to go ahead and say that I am 100% correct.
Other problems with this sentence include, but are not limited to: the use of the words "unattached hunk," which made me want to gouge out my eyes, and the fact that potential future child support payments are the only reservation this 30- (read: 60-) year-old man has with having unprotected sex with women he barely knows.
Scott, if you're reading this, you have HPV. I don't know this, but I know this.
Now, while truly every part of this article is a nightmare freakshow from fuckboy hell, I've chosen a few key parts to highlight the many, many problems presented here by at least five men, all of whom should be deported and sent to live on that island made of trash in the Pacific.

First, there's this sentence, which will haunt me until the day I die:
"Scott — who describes himself as "Tarzan with light eyes" — typically beds up to 10 different women per summer and estimates that 20 percent of the single ladies he encounters are looking to trap a rich guy with a baby."
Okay so this definitely is Scott Disick. Tarzan with light eyes? What the fuck is that? In no universe is it okay for a man to describe himself this way (unless he's giving his Bachelorette contestant bio, in which case, anything goes…)
So let's break down this math. White Tarzan hooks up with 10 women per summer, and of those ten at least two of them (20%—I know math) are attempting to trap him with their ovaries. Interesting hypothesis, Scott. I would like to now provide a counter-hypothesis: you're a fucking dumbass.
Here's what I imagine a conversation with Scott would be like:
WOMAN: Hey, are you in line for the bathroom?
SCOTT: Wow. Okay. Um. I'm actually not interested in a relationship right now, but thank you. *touches small of woman's back as he walks away*
The article then introduces us to Matt, a 41-year-old divorced Park Slope resident who "works in media and drives a Jaguar convertible." Please excuse me while I grab my vibrator. Can't imagine anything sexier than a 41-year-old divorcé who lives in Brooklyn and has a car. Where would I ever find such a prize?

Matt got his preemptive vasectomy in four years ago in May, to ensure that his penis was thoroughly useless by the time summer came around. What poor Matt doesn't realize is that his penis was useless all along. The call is coming from inside the house, Matty.
According to Dr. David Shusterman, the only man so sad and pathetic that he actually put his real name in this trash, these men "don't want to be in the situation of being accused of fathering an unwanted baby."
This doctor knows that pregnancy takes the work of two people to occur, right? Like it's not something women do to men out of anger. In this scenario, you're not "being accused of fathering an unwanted baby." You just actually fathered an unwanted baby because you stuck your big money diamond dick unwrapped into a woman you've barely met. That's why it happened. It's not a trap. It's science. How are you a doctor?

Dr. Shusterman adds that these men are also doing an "analysis of cost" because the price of a vasectomy is ultimately less than what they'd have to pay if they got someone pregnant. Um, okay…y'all know what else is pretty cheap? Condoms. Real cheap. You can buy a shitload of them on Amazon and fuck as many girls as you want. It's kind of magical, really.
Then Dr. Shusterman adds, "rich guys are a population that's abused a lot."
And for that reason, Dr. Shusterman is now cancelled. Sorry Dr. Shusterman. It's time for you to go back to the house, pack your things, and go home.

Moving on…
34-year-old bachelor John (who asked to have his name changed for reasons that will become clear in a moment) says that last summer a woman "pulled a fast one" on him when he caught her trying to artificially inseminate herself in his bathroom with the remnants of their used condom.
Okay, pause.
What the fuck kind of women is John hooking up with? The average twenty-something Hamptons goer (aka me) is not usually in a place where "getting pregnant" is even in the top 10 of your to do list. If a woman is at the Hamptons hooking up with rando rich guys, she's probably looking for access to his liquor cabinet and the opportunity to take pics by his pool. That's it. Do these guys really think that young, hot women—who, btw, have enough money to be vacationing in the Hamptons without trapping men into lifelong child support payments—want to destroy their lives, and more importantly, their vaginas, by having their shitty kid? I think not. Also, and I wouldn't put it past a group of rich caucasian Tarzans not to know about this, but there is a little thing called the GOP healthcare bill that is going around, which the CBO estimates would raise maternity coverage by one thousand dollars per month so yeah, getting pregnant isn't this biological piggy bank that women can break open at any time. It actually costs us money.

How much do these dumbasses really think their child support payments are worth? I'm not saying that there aren't women out there desperate enough to do such a thing (I've heard it's a pretty good way to become First Lady, actually) but this is not the norm. The idea that these guys are encountering multiple women per summer who are sneaking off into the bathroom and turkey basting themselves in order to trap men into fatherhood honestly says more about where they're going to pick up women than it does about the women themselves. Like, where are you meeting these women? RussianEscorts.Com?

Heads up, dudes—if ya girl first approached you on a street corner and told you that her name was "Candy Crush," she's probably not "off work," if you know what I mean.
Literal prostitutes aside, I highly doubt there are this many women in the Hamptons looking to get knocked up. Having a baby isn't like…easy for women. It's not like they just have the thing and use all the child support money to go on trips. They use the money to raise a fucking baby for the next 18 years. Nobody is like, "Oh! I'm gonna get pregnant so I can start getting gel manicures!" Chances are, if you get one of your random Hamptons hookups pregnant she is just as upset as you are. Actually, probably more upset because now she has to deal with your dumbass for the rest of her life, or at least has to go through the trouble of sending you a Venmo request for half the price of an abortion.
So to Matt, John, Scott and all the other men who contributed to this article, I think I speak for all women when I say: You can go shave your back now. K Bye.
What To Pack For Vacation When You Procrastinated Until The Last Minute
If there's anything betches hate, it's planning ahead. Most of the time, this means we lead the kind of carefree, Instagrammable lifestyle that lands us in whacky-yet-fun situations at 4am on a Saturday night. Every once in a while, though, it has its drawbacks—the kind where you were supposed to leave for the airport 15 minutes ago, the Uber is 30 seconds away, and you still have no idea what to pack for your trip, you beautiful human disaster. Two days later, you're unpacking at a hostel in Bora Bora and realize you left your toothbrush at home, along with your sunglasses, underwear, and most importantly, your new bikini. What's the point of vacay if you're going to come back with last season's tan line?
I hate to say it, but traveling does require a teensy amount of foresight (ugh). Otherwise, you'll end up spending your partying budget on shit you should have brought with you, and that, my friends, is a tragedy. Here's what to toss in a bag next time you're scrambling to pack before a flight.
1. New Clothes
Social media was basically made for bragging about traveling, so pack at least one new outfit—or at least one that's new to Instagram. There's nothing more embarrassing than repeating an outfit you've worn in the last six months for the whole world to see/ridicule.

A good rule of thumb with your other outfits, BTW, is to bring at least one pair of jeans, shorts, and a bathing suit, then a couple different shirts. Don't forget a dress that can double between day and evening, on the off chance that you meet some handsome young oil magnate on the plane who offers to take you to dinner that night. Weirder things have happened.
2. Two Pairs Of Shoes
You might think shoes are worth all the space they take up in your bag, but you would be wrong. Narrow your shoes down to two pairs: fancy shoes for when you go out and a pair of comfy flats for when you're staggering through the airport with a suitcase heavy enough to have its own gravitational pull.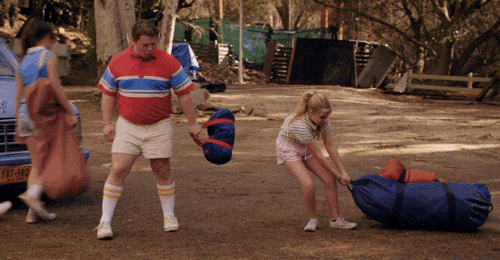 3. Skincare And Makeup
Considering how much makeup the average betch owns, bringing along your entire kit might require its own suitcase. The absolute essentials are deodorant, face wash (in a tiny container), tinted moisturizer, eyeliner, a neutral eyeshadow palette, mascara, and lip balm. Emphasis on the lip balm—airplanes turn your skin into a peeling, desiccated disaster if you're not careful.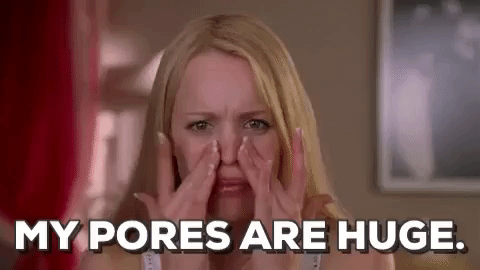 4. Too Much Underwear
Intentionally going commando is one thing, but if you forget to pack enough underwear, your chances of flashing everyone as you're leaving the club skyrocket. When a Hollywood starlet does this, it's risqué, but for those of us who aren't C-list actresses, it's just sloppy. Usually, I'll just pack a pair of underwear for every day I'll be gone, then throw in two more—one that's sexy, just in case, and one that's comfy and graying, also just in case. The Red Tide doesn't give a fuck about convenient timing.

5. Cheap Toothbrush
Only pack your regular toothbrush under the direst circumstances—you know you're just going to lose it if you bring it along. Instead, buy one of those flimsy $1 toothbrushes from CVS and keep it in your bag all the time, so you don't have the chance to forget to pack it. How many toothbrushes have you left strewn in hotel rooms across the globe by now?

6. Contacts/Glasses
Don't you want to be able to check out the guys who buy you drinks? Remember your fucking glasses.

7. Empty Flask
You never know when it'll come in handy. Actually, I do know—it's when you remember how much you spent on your plane ticket and have to sneak alcohol into a bar to save money.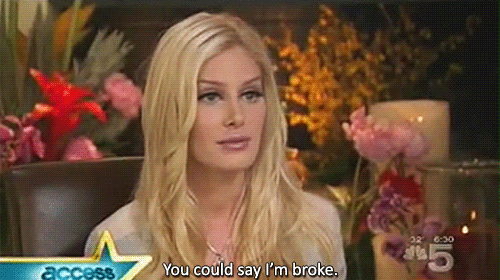 8. Phone Charger
Obviously, you're going to be documenting your every move while you're traveling, and no phone is equipped to make it through more than a few hours of constant Snapchatting. Bring your phone charger. If you have more than one, pick the longer cord so you can sit as far away as possible from the crowd of smelly, cranky travelers clustered around the airport outlet.
Note: If, god forbid, you own a selfie stick, deposit it in the trash can on your way out the door. I'm not mad, I'm just disappointed.
The Ultimate Guide To The Hamptons, According To 'Summer House's Stephen McGee
Let me just start off by saying for those who don't know: I am on the runaway hit, renewed-for-a-second-season show Summer House and there is a rumor that I started they want to nominate me for an Emmy, so you know everything in this article is completely true and a proven fact.
Memorial Day is upon us which marks the New Yorkers' official start of 12 weeks of starvation summer. If you haven't been prepping for this weekend for the last IDK… like eight weeks or so, you're probably fucked, but you can still starve yourself all week and maybe Stassi can tell you where to get a turtleneck swimsuit. (Love you, Stassi.)
I'm going to assume you already have a place to stay or at least a place to crash or something. If you are looking for a summer house this late in the game you might as well give up unless you want to be on TV (wink).
There are some great hotels out East, but they can be expensive and if I started laying out how to get a sugar daddy this post would just get really long and I think I may be liable if something happens. You can figure it out though… I believe in you.

There are four ways to get to the Hamptons and I'll break them down in order of most to least desirable:
1. Helicopter: LIVE YOUR BEST LIFE. I've literally offered kidneys, livers, every organ (and I mean every) for an extra seat.
2. Car: By car I mean SUV because that can be a LONG ride. On a Friday, I've had the 90 mile drive take five and a half hours. The benefit is you can stop whenever and you are just with your friends. Tip: there is a Taco Bell like 20 miles in.
3. Bus: Luxury Liner is the best bus option. I mean it says luxury in the name and they offer free SmartWater and Skinny Pop. BYE.
4. Train: I've never felt more like an extra on the set of Slumdog Millionaire in my life. It's crowded. It's hot. Someone smells. And when you're on that platform waiting, the real ugly side of people can come out in order to get a seat when those doors open.

CONGRATULATIONS. You've finally made it. Hopefully you arrive and find your accommodations like this:

Believe it or not, I can be rugged sometimes, but the Hamptons is NOT one of those times you want to be adventurous unless it's in the bedroom (Google "Sir Ivan's Castle" if you're brave). If you arrive anywhere with "RV" or "campground" in the name, scroll back up and reverse your travel ASAP.
Hopefully you have a good group you're staying with, but also hopefully there is someone you can talk about behind their back because this is Betches. Hi.
I like to have a nice mix of good friends and the acquaintances—it keeps it interesting.
IMPORTANT: Do not bring anyone that you have been dating for less than two months. Things get stressful at times when you're drunk and trying to figure out where you left your phone and everyone changes a little out East… this will definitely break your relationship. I learned this lesson on one of my first big trips to Montauk.

I had been going on like, regular dates with this guy and he was so hot. He had met my friends so I thought bringing him to a weekend in Montauk would be an amazing way to really make this a lasting relationship. The day after this photo way taken was the last day I saw him and if he happens to read this I have one message:
Go fuck yourself / if it's after 3am you can text me.
IT'S TIME TO PARTY
First of all, Memorial Day Weekend is known for being like the box of chocolates of weather. It could be nice, sunny and amazing, but probably it will be kind of cold, overcast, and raining. At the time of me writing this, which is 3:30am and I'm drunk inspired, the weather is going to be complete shit. Bring your layers, because I don't want to hear anyone complaining they are cold—and no, you cannot wear my jacket. I'm chivalrous, but we also have the weather app.
Second, if you are in East Hampton or Montauk, there is no Uber and you will literally want to kill yourself slowly with shards of empty rosé bottles unless you take this next piece of advice. Always have lots of cash for cabs and take out your phone right now and put this number in your contacts:
Montauk's Best Taxi
631-668-8444
They are not paying me to do this… that's just how much they saved my life last summer. One time the Wirkus Twins and I were literally crying trying to get a cab and it was complete chaos. Everyone was running to jump in when any cab pulled up, whether they called it or not. A Winklevoss twin was literally crawling on the ground across the parking lot (The lyrics of a Countess Luann song come to mind—you know which one). Montauk's Best came and we met the driver and called him the rest of the summer. If you tell them Stephen from Summer House sent you, they are still going to take your money, but they will probably get you a car faster when you're blacking out at 4am trying to get home.

BRING ON THE BOOZE
I swear you will hear the word "rosé" no less than 20,000 times in a weekend in the Hamptons, but do not feel obligated to drink it. Honestly, if you know that wine sends you over the edge, just do us ALL a favor and drink what you're good at. The old saying "it's a marathon; not a sprint" is even more appropriate when applied to drinking than it is even when you're talking about actually fucking running after the sparklers in the club. Also, can we all agree to stop with Café Patron shots? So Meatpacking 2013…
Disclaimer: I have really only spent a lot of time in East Hampton and Montauk and I am so lazy a creature of habit so I go to a lot of the same places. But I am going to give you some places I love and some I don't… just assume everywhere else is ok:
Likes
Surf Lodge: Quintessential Montauk. The bar can get very crowded, so buy multiple drinks at a time. Then cross over the dining patio and there is a swing and more secret seating.
Montauk Beach House: They've been stepping up their DJ game every summer, but also the pool scene is nice. It's nice if you need to get away from your house during the day.
Gurney's: Beach day bed. That's all.
Jue Lan Club: Located in Southampton. If you've ever been to their Sunday brunch at the Manhattan location, you know they know how to throw a good party. The food is good and there is amazing art inside.
Meh
Liars: It's like a late-night place in Montauk but I think it's a doublewide trailer. It's fine but I've never ended up there and not had drama amongst my friends later so I think it's cursed and I just avoid it.
That place in East Hampton that feels like a tunnel: It used to be Finale East and SL. IDK what it is anymore but like the real problem is THERE ARE ONLY TWO TOILETS IN THE ENTIRE PLACE so do the math.
AM Southampton: Honestly it can be fun if that's what you're into, but like, you should have just stayed in the city if you want to go to a club.
At the end of the night, your sugar daddy you are going to spend a lot of money going out. I am more of a fan of house parties because I'm cheap and when I get tired I will go upstairs in some obscure room and take a nap to reboot. It's the only time I'm more than happy to go back in the closet.
Just keep piling on the alcohol and you're sure to have a good night/rough morning.

OTHER THINGS YOU NEED KNOW
Other places in the world you can float around all day on cheap floats, but in the Hamptons you can actually find people who are snobby about floats (me). If you want to impress people on Instagram you have to shop FUNBOY, who just released a brand new batch of floats that are AH-FUCKING-MAZING.
Take a surf lesson/flirt with a surfer. It's pretty fun and you can probably get three or four good TBT's from it.
Sooth services the Hamptons so you can get a Sunday massage. #praisehim
Two Mile Hollow Beach in East Hampton is like an unofficial gay beach but it's not like crazy Fire Island. I just describe it as the fun beach because it's young and cool and everyone socializes… there are few children which is the biggest selling point. YOU CAN SEE CELEBRITIES THERE AND, NO, I AM NOT TALKING ABOUT ME. They are just like us when we are at the beach… sand in all the wrong places.
There is a Barry's Bootcamp, Tracy Anderson, SoulCycle, etc. I've heard Switch and CYC are opening as well. You can sweat out last night's tequila with a class in the morning and sometimes they will forgive you if you have to cancel because you're too hungover of an emergency and credit you if you beg.
Wineries are fun but not really a party. Make sure you're in the right mindset or you WILL get in a fight with your drunk friend.

Well, that's pretty much the extent of my brain function tonight all the tips I have for you to take over the Hamptons this summer. If I think of more important information I'll release a Volume II. Tweet me if you have any more tips, questions or success from any of these and follow me on Instagram and maybe I'll run into you out East.