Is Laser Hair Removal Worth It? What To Know Before You Book
I've literally always wanted laser hair removal. It seemed completely unattainable; an urban legend of hairlessness reserved for celebrities (or like, Corinne). Then things changed. Instagram influencers started publicizing the "secrets" of their beauty routines. (Hint: many involved laser.) Laser centers multiplied (at least in NYC/LA), and prices dropped. And, most importantly, I graduated college, got a job, and started paying my own bills (*sob*). The only silver lining of that last change? I suddenly had free reign over how I wanted to irresponsibly blow spend my money. So on a day I was feeling particularly brazen (read: my paycheck had just hit), I went for it. I bought five Brazilian laser hair removal sessions at the "special discount price" of $800. Having gone through the process, here's what you should know before getting laser hair removal.

The Cost Of Laser Hair Removal
Obviously, the cost of laser hair removal will vary depending on what you want done, where you go, and whether you've heard of Groupon. Groupon is a must (especially if you live in NYC or LA, where you'll get the best deals), but don't go crazy. You should always research facilities by reputation first—a hack lasering job can leave you with scarring, burning, and a whole host of other nasty consequences—and then see what deals are available. It's also important to note that most areas will take a minimum of five sessions to see lasting results. (If you have particularly thick hair, it can take a few more). So, most places offer packages of 5 or 6, which I highly recommend if it's your first time.
All told, you should be able to buy a set of underarm treatments for around $200, bikini/Brazilian for around $500, and lower leg for upwards of $700. (Disclaimer: I live in DC, so my options were more limited. Hence the $800 payment). And while I found myself paying off my laser hair removal treatment over several months, I haven't regretted it. I've been getting Brazilian waxes since high school, usually at around $50 each. So I went to a very dark place thinking how much money I could've saved by getting laser earlier. On the other hand, the cost of shaving my legs is so relatively cheap (financially—the emotional toll is enormous). So I couldn't quite justify a laser leg treatment since a razor is like, $20 every few months or whatever. You ultimately need to decide what makes sense for you.

The Experience
As I said before, I've been getting Brazilian waxes monthly for a little under a decade. So compared to that, the pain of laser hair removal was NBD. It's kind of like a hot, sharp pinch, but it passes quickly and they give you a cooling pad after. It's obviously not the most relaxing experience in the world—I'm naked from the waist down and talking about my weekend plans with a stranger, after all. Other cons include some redness/swelling for 24 hours max (not every time), the terrifying comment that I might find "ash in my underwear," and the time my time my technician shaved me instead of giving me the option to do it myself. But it only takes about 15 minutes per session (legs take longer), and honestly, no hair removal is fun.
Disclaimer: If your skin is particularly sensitive, or if you're at a facility that's using shitty machines, you may have a more painful experience. Never be afraid to ask questions about what to reasonably expect from treatment, or more information about how the procedure works and what they're using.
The Results
To be honest, I'm not as blown away as I thought I'd be. Five sessions later, I'm still growing hair—thin and fine hair, granted, and it's mostly invisible unless you're six inches away. Then again, I'm really only doing this treatment for the people who are six inches away, and I'd been hoping for a full-on Beyoncé bikini line. I also have some ingrown hairs, and hoped laser would heal those marks. And it did—but again, it didn't eliminate them entirely. It just made them less obvious.
Since having a few fine hairs on my lower legs would bother me less than having them on my bikini line, I don't think I would have these complaints with lower leg laser treatment. I'm just still trying to justify the cost to myself. Which brings me back to the original question: Is laser hair removal worth it?

In certain cases, like replacing a waxing habit, I say just do it. Even if it's not quite the swath of Barbie skin I had in mind, my bikini line is effectively clean. I won't have to put mental energy into whether I'm bikini-ready all summer, and I've already saved $250 and three hours of my life from waxes I no longer need. On the other hand, buying laser for areas where the alternative is shaving (like my legs) is still something I can't commit to. In the end, it all comes down to your current needs. If you're someone who shaves her legs every day, is sensitive to razor burn, and freaks out at the first sign of stubble, then laser might be for you. It won't turn you into a Victoria's Secret Angel, but it will take unwanted hair off your mind for a long, long time.*
*(Touch-ups after a few years are common.)
Images: Tumblr (3); @alexiswaters_ / Instagram
The Ultimate Butt & Legs Toning Workout For Summer—No Equipment Needed
Everyone's been obsessing over abs and arms recently, but why would you start neglecting your lower body right as bikini season starts? I mean, if you thought leggings showed the world everything you've got, imagine what your booty shorts and swimsuit bottom will show if you don't work on toning your butt and legs. This workout can be done anywhere and you don't need any equipment whatsoever, so like, you have no excuse not to start right now. You can add weights if you want the extra credit or extra butt lift, but let's start with the basics. Here's how to sculpt your butt and legs for summer:
Air Squats
The bodyweight air squat is like the tall cold brew of butt exercises. It's not anything fancy and there's nothing complicated added to it, but it does the damn trick and that's what matters. Start by standing your feet a bit wider than shoulder-width apart. Sit your butt back into a squat, as if you're sitting on a chair or using a Bonnaroo Port-A-Potty. Try to get to knee-level or below, and don't let your knees go in front of your toes. Keep your weight in your heels and keep your chest up. Think public bathroom stance. You get the point.

Curtsy Lunges
Regular lunges are amazing for your legs, but we love curtsy lunges because they hit your outer thighs and butt in a way that forward lunges just don't. Just like a regular lunge, you start standing up with your feet hip-width apart, but instead of stepping forwards, step your left left behind you, diagonally behind your right leg while bending your knees into a lunge. Push through the right heel to stand, and sweep your left leg out to the side. Then do the same thing on the other side. If you're not feeling the burn after a few reps, go lower.

Jump Squats
Jump squats are exactly what they sound like, and they're super effective in getting your heart rate up while activating the muscles in your butt and legs. Do the same air squat that we talked about before, but this time, when you get low in your squat, jump up into the air as high as you can while straightening out your legs. Land back on the floor in a squat position and keep going. Try to get 20 reps, or put yourself on a 20-30 second timer. You should feel these pretty quickly.

Hip Bridges
Hip bridges are one of those moves you def don't wanna do when some 80-year-old in a Hooters tee is hovering over your yoga mat, but if you're relatively alone in the gym or just at home, this is a great toning exercise for your butt. Start by lying flat on your back with your knees bent and your heels a few inches away from your butt. Slowly lift your hips up and then lower them back down to the ground. Repeat for 20 reps, then pulse at the top for 10 seconds. You're essentially thrusting your pelvis into the air, but this move will literally give your butt a lift, so we're not sorry.

Lateral Skater Hops
Usually, betches would only entertain the idea of skating if it involves a date with a hot guy or like, a sick Instagram opp in Bryant Park. We're making an exception for this exercise because it's easy to learn, burns calories, and tones your legs. Start in a slightly squatting position, then jump your whole body to your right foot as far as you can, landing on your foot. Try not to touch the left foot down as you bend your knee, then jump back across to the left to land on your left foot. Go side to side for 45 seconds with a little hop in the middle, and remember to stay low to keep your legs activated.

Donkey Kicks
Donkey Kicks don't look cool or classy in any sense, but they're actually so much harder than they look—so if anyone's judging, I'd like them to try a few. This move is pretty tough on the ankles, so if you have an injury, you can do this without a jump. The idea is to start in a downward dog position with your hands on the floor in front of you. Then, jump your legs upwards toward the sky, using the muscles in your butt and legs to lift you off the ground. Land back with your feet on the ground as lightly as you can, then do at least 10 more reps without breaks in between.

How To Fake Great Legs For Summer
Summer is literally right around the corner and I am PISSED that no one notified me about this. Like, I just hung up my puffy coat two months weeks ago and you suddenly expect me to shed my dry AF winter skin and wine- and cheese-induced body already?? I am not Khloé Kardashian, I can't just hire a plastic surgeon personal trainer to whip me and my pale AF legs into shape. Sighs. Tbh I haven't felt this personally victimized since last May, when summer suddenly appeared every year like it's supposed to out of fucking nowhere. Way harsh, Tai. Way harsh.
That being said, I am amazing at faking things. Just ask any of my Bumble dates when they meet me in person or my coworkers who think I'm "upbeat" and "positive." Lol yeah, like positively dead inside. So why should faking great summer legs be any different? And for once, America's dermatologists are not out to ruin our lives and actually have some helpful shit to say about this. Miracles. So listen up, because I'm about to tell you the dermatologist recommended betch approved beauty products you need to fake having great legs this summer. Don't ever say money can't buy you happiness legs you aren't afraid to show in public.
Dry AF Winter Skin
Honestly, I try to never leave my apartment between the months of January and April, but there's only so many brunches I'm willing to miss. And New York's winter weather has wreaked havoc on my skin as punishment. If you want the scientific explanation for wtf is happening to your skin, it has to do with your skin cells not falling off the way they're supposed to. Ew. In order to look summer Friday ready you need to nourish the fuck out of your skin. Step one is to use a cleanser that won't strip your skin of moisture, like Dove Body Wash. Step two is to moisturize and we suggest using Aveeno Daily Moisturizing Lotion. Seems obvious, but so does diet and exercise to lose weight, and does anyone really do that? I thought not.

Cellulite
I'd like to say that I'm too young for cellulite but I'd also like to say that I don't eat my weight in pizza 2-3 times a week and really I don't feel too confident commenting on either of those topics rn. Since I don't want you to put me down for cardio I guess I'm just going to have to fake this one too, and the best way to hide cellulite is with tan skin. Case in point: the Kardashians. Those hoes wouldn't be caught dead wearing clothing, ditto for showing any sort of human weakness cellulite. Some may attribute this to their team of highly skilled plastic surgeons, but I attribute this to those surgeons AND having tan AF skin.

I suggest using Sally Hansen's Airbrush Legs for this. It costs less than whatever you're about to order off of Seamless tonight, plus it leaves your legs looking glowy and lean AF.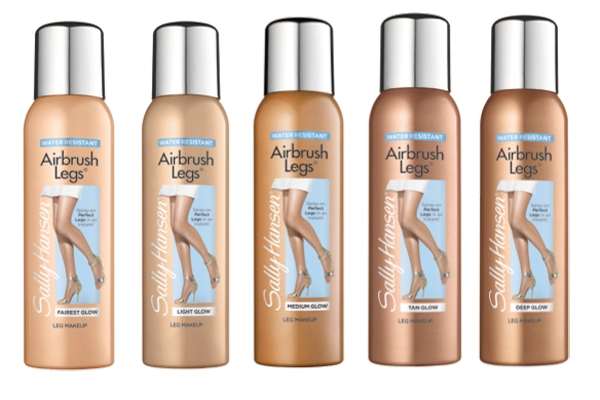 Ingrown Hairs
Aka the reason I go to the gynecologist multiple times a year in a state of panic. Most people forget about the top part of your legs, which is only really relevant if you don't want to look like shit in your obligatory summer poolside Instagram pic. Fucking duh. And aside from giving me mild heart attacks, these little fuckers are v painful and hard to hide in a bikini. Dermatologists suggest exfoliating the area before you shave and also shaving the way your hair grows, as if we didn't already know that shit. Jesus. I retract my earlier statements about dermatologists being helpful. But if you're already screwed and have razor burn and/or ingrown hairs try using an over-the-counter hydrocortisone cream. It will relieve the itching and the redness so you won't be walking around looking like you caught a really bad STD.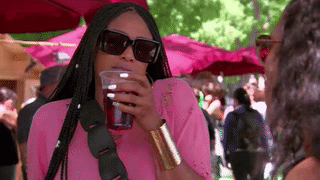 Congratulations. You now have legs that are socially acceptable to be seen in the Hamptons, which is really all we were striving for in the first place. K, if you need me I'll just be working out watching workout videos on YouTube.