Let Your Freak Flag Fly: Weekly Horoscopes August 3-7
We've got a new moon in Aquarius this week which can mean only one thing: it's time to get weird. Let yourself throw caution to the wind, express yourself with abandon, paint your nails a funky color—whatever gets you out of your comfort zone. It's quarantine. There are no rules.
Aries

Is this the week to bring back the Zoom happy hour? Okay, maybe not, but you're feeling the collaborative energy this week. The question you must answer: how to feel the "big group" vibes, even when big groups are not a thing. Look for a way to gather your crew outdoors. Just no hugging, okay?
Taurus

The work you've been putting in since the start of the pandemic will *finally* bear fruit this week. So make sure you're ready for it. The seeds you've been planting since before quarantine are ready to be harvested (more fruit metaphors please!). The only question remaining is what you will do with your newfound success. (The same thing we do every night Pinky—try to take over the world!)
Gemini

That rut you've been stuck in ends today, Gemini. The new moon is bringing in new opportunities, but beware! Bad ideas cosplaying as opportunities could lead you in the wrong direction. Follow your heart, but don't completely forget to check in with your head. TL;DR: If it talks like a pyramid scheme, walks like a pyramid scheme, and slides into your DMs from a person you haven't spoken to in high school like a pyramid scheme… it's probably a pyramid scheme.
Cancer

Summer love (or summer lust) rears its sweaty head this week, Cancer. Don't deny yourself the opportunity to make a deeper connection, even in these uncertain times. Sure, flings are fun, but it's having someone who is willing to spend four months locked in a room with you and only you that counts. Clearly.
Leo

Maybe its just the grown-up energy that comes with it being your birthday month, but you're ready to settle down and commit to a partnership. This could be any type of partnership, whether it be a lover, friend, coworker, or, the most important relationship of all: someone who hates all the same people as you.
Virgo

Work work work work work has been your song of the summer, but is it time to reprioritize self care? Actually, don't answer that. The answer is yes. Think of it like a task you can knock off your to-do list. We all know how much you love that sh*t.
Libra

Time to crawl out from that rock you've been hiding under, Libra. The Aquarius moon is putting you in the spotlight, and now it's your time to shine. Don't give up on summer 2020 just yet. Sure, she looks a little different than you imagined, but so do 90% of your haircuts and you still find a way to make those work.
Scorpio

Listen to what your body tells you this week, Scorpio, because it could be sending some major signals. Chances are if you're tired and irritated with bad skin and a stomach ache, there's a reason for that. Examine what is going on spiritually that could be manifesting itself physically. And if all else fails, drink water. You're probably just dehydrated.
Sagittarius

Need to get something off your chest? Now is the time. The new moon has your communications skills at an all-time high, making tough convos a little less daunting. Aka, you can finally talk to your chin-strapping roommate about proper mask wearing etiquette without threatening physical harm. Progress!
Capricorn

Opportunities are about to start flowing in, Capricorn, but it's up to you to take advantage of them. Leave your spiritual DMs open and listen to what the universe has to say. You might find yourself pushed in an exciting new direction. Or, at the very least, with a very good story to tell the next time we can hang out with friends again.
Aquarius

The moon is in your sign and it could bring some old resentments to the surface. Are you claiming to be "over" something while simultaneously getting in fake arguments about it every day in the shower? Newsflash: you're not over it. Find a way to express yourself on this issue this week and finally let it go.
Pisces

You're gonna need some mascara for that third eye this week, Pisces, because it is open for business. Your intuition is particularly on point right now, so pay attention to the vibes you're getting. If something doesn't feel right, run. You've watched wayyy too much true crime to be the next Dateline subject.
Images: Giphy (12)
Your Summer 2020 Horoscopes: Can You Get A Tan Over Zoom?
What even is summer 2020 at this point? Most vacations are on a hard pause due to travel restrictions, and all your usual summer activities (music festivals, bar hopping, sex with strangers) are also canceled. But fear not! Each sign still has ways to make this the best summer ever. Or at least, to make it not the worst summer ever. And that's at least something.
Aries

Your planetary ruler, Mars, is keeping your summer hot, hot, hot, even if you're spending it mostly inside in slightly-too-cold AC. While this would have normally been a summer of hitting up bars and making out with randos, those activities are on pause for the foreseeable future, so make sure to leave yourself open to finding love in unexpected ways and in unexpected places. Zoom calls have private messaging for a reason.
Taurus

This summer's summer love is… you, Taurus! This summer you are focused on loving your own damn self, which is good because that's the only person you can reliably hang out with until there's a vaccine. Get your self-care routines poppin', so even if you can't actually attend the relaxed beach weekend you had planned, you can bring the relaxed beach vibes to your own home… in the form of day drinking and bubble baths. Every. Single. Day.
Gemini

You feel that? That's growth, Gemini. Get used to it. This summer will be all about learning big life lessons and figuring out what the f*ck it is you want from this crazy thing called "human existence." Use the time you would have spent bar hopping to answer life's greatest mysteries like, "who are the people I actually give a sh*t about when the world is ending?" and "If summer happens but there are no music festivals to celebrate… is it really summer?"
Cancer

Unfinished business? That ends now. This summer, people, ideas, and, yes, lovers of the past will all make their way back into your life and force you to tie up loose ends. Instead of drawing the shutters and crying about quarantine for the next three months, face these blasts from the pasts head on. Who knows? Maybe he actually has changed! Or at least, maybe he's changed enough to be a good option until you can actually meet new people again.
Leo

You're finding ways to make summer romance work this year, despite the limited availability of meet-cutes. The next few months will be all about redefining romance for yourself, like they say in that Match.com ad that keeps running on Hulu. This summer, don't be afraid to play by a different set of rules when it comes to your love life. Respond to texts (or don't) with abandon! Video chat with someone you haven't met IRL! Even if it doesn't work out, you'll still have some great stories for your memoir. (BTW you should totally write that memoir…)
Virgo

Get ready for a social(ly distanced) summer, Virgo! It should come as no surprise that you'll be leading the charge in keeping your crew together this summer, quarantine be damned! And tbh, who would you rather trust to plan a group cabin weekend (while also guilt-tripping everyone to get tested)? Somebody else? No f*cking way. While everyone else complains about having nothing to do, you'll be taking initiative and finding ways to still make summer 2020 happen, even if it has to happen in masks.
Libra

You're going to see a lot of progress in your career this, summer, Libra. This will not be a summer spent f*cking off at your desk and counting down the hours. Your motivation level is through the roof, meaning that while Hot Girl Summer is postponed indefinitely, Get Sh*t Done Summer is still in full effect. And you know what follows Get Sh*t Done Summer? Financially Stable Fall. We love to see it.
Scorpio

Vulnerable Girl Summer! You're using the warmer months to warm up to others, Scorpio, and finally tearing down that epic wall of yours (Donald Trump, take note). Chances are the people you're spending this summer with are gonna look very similar to the people you've been spending the last few months with, meaning you know they are your ride-or-dies. Let yourself open up to them and see how it makes you feel. Remember: these are the people who loved you even in your "wear the same pants every day for a month" phase. You can trust them.
Sagittarius

Be careful (or don't) because this summer you could end up in a love triangle, Sagittarius! Your house of partnerships is all fired up, meaning you might be interested in making partnerships with more than one person. Too bad Love Island isn't filming. You may find yourself pulled in two different directions romantically, but hey! It's 2020! If dating apps are to be believed, most guys are in an ethically-non-monogomous-poly-quad anyway, so why not you? Personally we're just impressed you managed to do all this while in quarantine.
Capricorn

Most summer adventures are canceled, but not for you, Capricorn! Because you're going on an adventure, all right—an adventure… of the mind! This summer is all about expanding your intellectual horizons, whether that be by taking a class, refreshing those eight years of Spanish you took, or just sitting down and reading a damn book for once. Dedicate the hours you would have spent drinking and trading droplets in a biergarten to letting yourself be a student again. It'll all be worth it when you roll up in September as a semi-professional chess player and all your ex's new girlfriend has done is get some f*cked up tan lines.
Aquarius

Maybe it's the summer vibes, maybe it's the fact that you haven't had human connection since March, but this summer you are falling hard and fast. And honestly… let yourself! There's nothing wrong with a summer fling, particularly when every other one of life's little joys has been put on a hard pause. Allow yourself to really enjoy whatever romantic opportunities come your way, or to reinvigorate the relationship you already have and save the hard questions for when there's a vaccine.
Pisces

No more Mrs. Nice-Pice, Pisces! This summer you are taking control of your life, but with your signature dreamy Pisces spin. You're going at your own pace, prioritizing your own self, and living your damn life. You *can* run that 5k. You *can* refurbish that piece of furniture, or paint that wall, or figure out wtf a 401(k) is or whatever your goals have been. And you can do it at your own pace. Haters be damned!
Images: Bruno Gomiero / Unsplash; Giphy
Time To Get Your Sh*t Together: Weekly Horoscopes July 7-10
Do you feel that? It's the last week of Mercury retrograde, which means soon you'll be able to get your sh*t together. It also means you're going to have to take responsibility for your own actions and not just blame it on a random rock in the sky. Or just shift gears and blame it on the pandemic. Your choice.
Aries

It's time to build your sanctuary, Aries! This WFH sh*t is going to be lasting for a while, and bars and restaurants are basically ancient history. Now is the time to make your space into the bar/restaurant/music festival/nap pod you've always dreamed of. And yes, that does mean dropping some dollars on a set of fancy-ass sheets.
Taurus

Take time with your communications this week, Taurus. Mercury is still in retrograde and she is hitting you hard, so double-check those emails and texts before hitting send, and maybe refrain from talking sh*t on Slack for a while. Once Mercury is out of retrograde, you can resume DMing your work wife minute-to-minute breakdowns of how annoying Ashley from HR is with reckless abandon.
Gemini

That thing you've been procrastinating? Now is the time, Gemini! Mercury retrograde is coming to a close, making it the perfect time to tie up loose ends and generally get your sh*t in order. That way you can hit the ground running and actually accomplish the things on your to-do list before she swings in reverse again and your ability to concentrate turns to mush.
Cancer

Mercury was retrograde in your sign this past month, meaning you might have found yourself a little tongue tied. But not anymore! Now is a great time to clear up any misconceptions that may have arisen due to your Mercury brain. Just like, don't actually cite Mercury retrograde in your apology. That never ends well. Trust me.
Leo

This week brings some much needed clarity for you, Leo, which is great because things have been a bit foggy lately. Take some time to sit down and answer life's great questions, like "what is my true purpose?" and "why do I keep eating cheese even though I am clearly lactose intolerant?" (The answer: it's delicious.)
Virgo

Omg is that…can it be…a social life! Blessed be! This week you are finding new ways to resolve the lost art of chilling with the homies, whether it be a socially distant outdoor meetup or a new type of Zoom hangout that doesn't suck. Let us know what you come up with for that last one, btw. The other signs are dying to know.
Libra

The distraction ends today, Libra! Your head has been in clouds but you are back down to earth and ready to get sh*t done. Laundry? Completed. Inbox? Zero. Weird pile of clothes in the back corner of your closet? Okay so that's still there, but you'll get to it soon!
Scorpio

When is honesty too honest? This is a dilemma that has plagued you your whole life, Scorpio, and this week is no exception. Be sure to check and double-check whether or not your comments are necessary this week, as you could veer from "truth" to "too far" without even realizing. Like, everyone knows Meghan has been wearing the same pants since March. No need to point it out.
Sagittarius

Do you like him, or did he just test positive for the antibodies? This week you may find yourself feeling mixed up in the realm of love. Before making any commitments, be sure to check in with yourself and make sure it's not just your COVID dry spell that's doing the talking.
Capricorn

An old flame might come back into your life this week, Capricorn, but are you prepared for that? And more importantly, do you even want it? These are the questions you must ask yourself before you respond to your ex's "just checking in" text. They're never just checking in.
Aquarius

How are those self-care routines going, Aquarius? This week your wellness routines are going to take center stage, and you'll be feeling motivated to check out some new YouTube workouts or even—gasp—go for a run. And they said it was impossible to get hotter in quar.
Pisces

You're keeping it low-key this week, which is good because as soon as Mercury is out of retrograde the spotlight will be shining right in your face. Enjoy this last week of leaving people on read because once the messenger planet flies into forward motion, your DMs will be out of control. *Sigh* It's so hard being popular.
Images: Giphy (12)
It's The Calm Before The Storm: Weekly Horoscopes For July 16-20
The planets align to make it a pretty mild week. The Sun is in Cancer, Mercury is in Leo, Venus is in Virgo, and Mars is in Aquarius. If that doesn't mean anything to you, just know this: it's a chill line-up. It seems fitting that there's a lot of calm before the storm. Mercury goes back into retrograde on July 25. Enjoy this goddamned peace and quiet while it lasts. Here are your weekly horoscopes for July 16-20:
Aries
While things are mostly chill this week, you could be slightly more annoyed than usual if you're forced to work in a group situation. Lyndsey from marketing might really grind your gears when collaborating on some sort of project that you just want to be done with. Brush up on your bitchy-but-professional email lingo i.e. "As per my last email" and "Thanks in advance".  She'll get the message, your project will get done, and you'll get to leave early on Friday.
Taurus
A Moon-Neptune opposition in your romance zone will make you dissatisfied with your current relationship status. Single girls will see couples doing couple stuff on Insta and get FOMO. Taken Taurus betches will see all the fun the singles are having doing their summer mingling. Don't force a relationship or jump the gun on a breakup this week, since those feelings are most likely fleeting.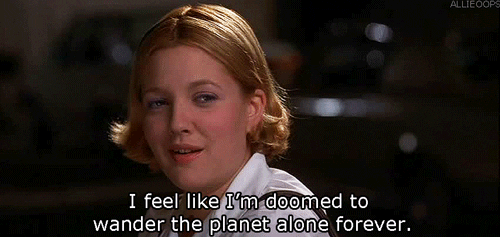 Gemini
Logical Mercury as your ruler makes it hard for you to just chill and let the chips fall where they may. This week, you're in a rush to get it all figured out. Take a f*cking benzo, literally or metaphorically, and let yourself sink into summer vibes without any stress about what's to come in the future. Making major life decisions can wait until the fall or something.
Cancer
You continue to be blessed with the Sun in your sign for another week. That combined with a chill alignment of planets means you can continue to live your best life without negative repercussions. You can eat without gaining weight, drink without getting a hangover, and spend all day outside without burning to a crisp. That all changes when Mercury goes into retrograde on the 25th. Make the most of this week while it lasts.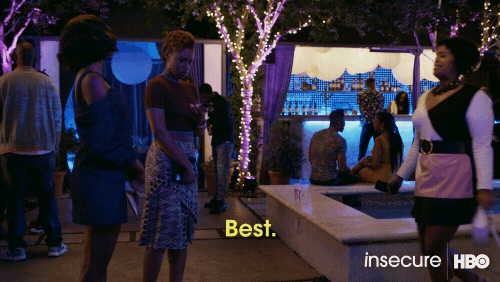 Leo
The Sun moves into your sign next week. Until then, you're staying out of the limelight. You'll get enough attention all next month, so it's okay to take a back seat for now. Prepare yourself for how much you'll be killing the game by hitting the reset button. Get that gel manicure. Make time for an evening skin care routine. Drink lemon water until you feel healthy AF. You'll be absolutely glowing when that spotlight shines on you for your birthday.
Virgo
You're, like, really popular right now, but you still might experience some discontent with where you are in life. Your social calendar will be full in the week ahead, but the Moon in your sign opposing Neptune means you're likely to focus on what you don't have. Quit focusing on how you want guac when you have perfectly delicious salsa in front of you. Practice counting your blessings instead of yearning for what's beyond your reach.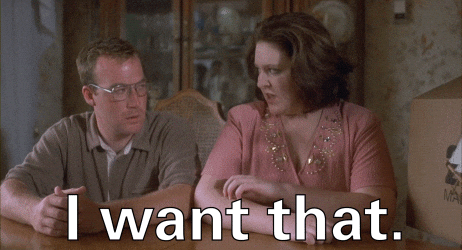 Libra
With the Sun at the tip-top of your chart, you're still receiving a lot of attention. Naturally, you should use this to your advantage. If you want someone to feel like they're missing out on being with you, whether a potential hookup or an ex, you can pull a Gastby and show off how fun and popular you are by hosting the party. Even if it's just sending the group text to organize where you're meeting for happy hour, taking charge and owning the situation will have others fighting to get in your good graces.
Scorpio
Be wary of relying on your own perception this week, especially when it comes to your social circle. Just like when you black out and you need a pal to piece together what happened at the bar, it's fine to ask a trusted friend for their evaluation of the situation. Neptune is the planet of illusion, and with opposition from the Moon, you might have a bit of a blindspot when it comes to getting the whole picture.

Sagittarius
This week is mostly calm for the other signs, but you'll feel like things are still freaking intense. Every decision you make will seem like life and death. The choice between regular iced coffee and cold brew could leave you in tears—that's how black-and-white your decisions will seem. Remember that most decisions you make this week probably won't have lasting effects on your entire future. Keep the mental breakdowns at bay since Mercury is in retrograde soon and you'll need all the energy you can muster.
Capricorn
The Sun opposite your sign draws attention away from yourself and onto others. You'll feel, like, weirdly selfless. Use your generous spirit to pay for the coffee of the person behind you in line. Let a stranger have your taxi. Sure, it seems like you're being a saint, but you're really just harvesting all the good karma you can get for when Mercury goes into retrograde. There's nothing wrong with that.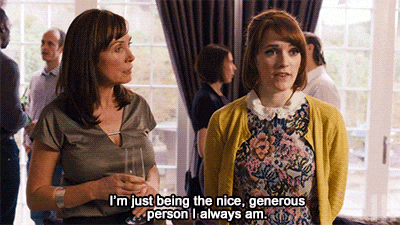 Aquarius
This week, you want to get a little more organized before you inevitably become a hot mess again when Mercury retrogrades in the near future. Get your laundry done (and put away). Clean your makeup brushes for the first time ever. Maybe even meal prep. That's a thing, right? Anyway, get your sh*t in order this week so when things start falling apart, you'll at least have clean underwear.
Pisces
Venus opposite your sign makes things really amicable with others, even your enemies. It's the best week for you to make amends. Set up a coffee date or just text a friend you feel like you're growing apart from. Rebuild those bridges. Keep your social calendar full with new and old friends alike. You literally never know when or where you'll need an ally—especially when Mercury in retrograde is right around the corner.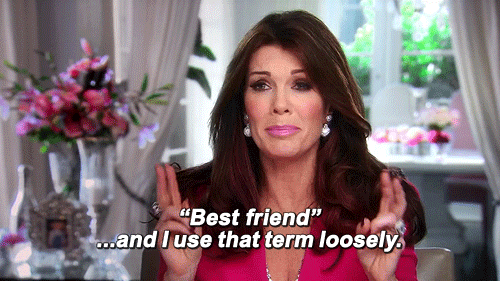 Images: Giphy (6)