RIP To Your Plans: Weekend Horoscopes For July 27-29
It's the first weekend of this cycle of Mercury in retrograde, so be prepared for major SNAFUs even for the best laid plans. Mercury causes traffic jams at the beach, delayed flights, and may or may not be partially responsible for you drunk texting your ex. Whatever you planned to do probably won't happen, so pack a roadie in case you get stuck somewhere on the way to the party. Here are your weekend horoscopes for July 27-29.
Aries
This is a weekend for calling it quits. Well, maybe deciding to call it quits. Wait to part ways with a lazy lover or an annoying friend until Monday so it doesn't ruin your whole weekend. Then again, if you cut ties by Friday afternoon you can have a lot more fun all weekend long without worrying about how you're going to do it. IDK, just weigh your options and then drop the dead weight.
Taurus
Normally, you don't draw attention to yourself, but you could find yourself in hot water if you let that Taurus temper flare up in public. Instead of yelling at your boyfriend in public for getting too drunk at the pregame, wait until you get home to passive-aggressively sulk until he figures out what he did wrong on his own. He might never figure it out, but at least you didn't embarrass yourself in front of your friends.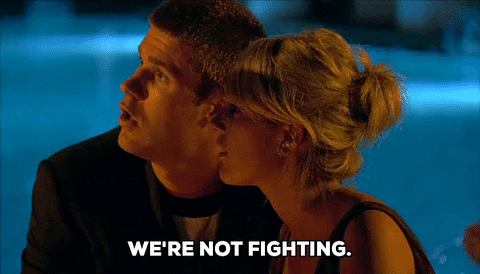 Gemini
Friday's full moon in combination with Mercury in retrograde can really make you vulnerable to mishaps. Clumsiness might be your curse. Sure, you look smoking hot in an all-white outfit, but maybe stick to drinking clear liquors and not whatever jungle-juice-sex-on-the-beach-fruit-punch concoction is on special. It's inevitable that even if you aren't a sloppy mess, someone else will be, and it will be spill city. Just lookin out, hun.
Cancer
You're likely to get in a tiff about one of those two topics banned from polite conversation: sex and money. Hopefully, you aren't somehow fighting about both at the same time, amirite? Anyway, if you're in an argument, avoid letting a third party get involved. You don't need Kat or Jess or even your mom stepping in to help fight your battles. You're a big girl; resolve sh*t on your this weekend.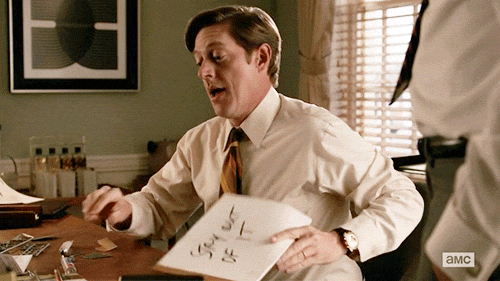 Leo
With Mercury in retrograde this weekend, you might feel like you're literally losing your GD mind at every turn. You'll be that friend asking for a hair tie, asking for a phone charger, asking to use someone else's sunscreen because you literally just can't get your sh*t together. Luckily, the Sun is in your sign, so everyone has basically be nice to you. Keep things simple and make sure you pack both pieces of your bikini if you're hitting the water.
Virgo
With Mercury in retrograde, you're prone to reminisce a little too hard this weekend. There's a lot going on with you and the weekend is busy, too. You might think back to a time when all you had to do was smoke weed and eat pizza on Chad's futon. Resist the urge to text whomever Chad is to you. The guy that you find comforting because he doesn't challenge you whatsoever isn't in your life for a reason, and that reason is he's an unemployed stoner whom you can't introduce to your friends.

Libra
Friday's lunar eclipse in Aquarius means you can't play nicely with others. As a balanced Libra, you aren't the biggest attention whore of the signs, so it's important that others pay attention to you this weekend since you rarely ask to be the focus. When someone bucks your authority in the group text about suggesting a brunch place, all hell could break loose. Tantrum City, population: you.
Scorpio
The lunar eclipse could have you feeling betrayed this weekend. Your friend could post a snap to her story where a girl you don't really like appears in the background. Like, why would they even be hanging out together?? Your boyfriend could drop info about his past that isn't, like, bad, but you just didn't know. You'll feel like he's been hiding stuff from you and, yes, it will be a fight.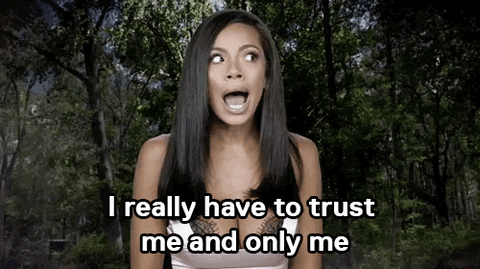 Sagittarius
It's time to keep yourself from mouthing off this weekend. Instead of firing back in public, and by public I mean on Twitter, type what you were going to say to a friend, screenshot it and have a good laugh between pals. With Mercury in retrograde, it's easy for your words to get misconstrued. It's easier to explain what you meant to one friend than to battle trolls all weekend. #notworthit
Capricorn
You may think your bank account can handle your habits this weekend, but you could be wrong. Check yourself before going out. Like, how embarassing would it be to have your card denied at the bar because you went too HAM buying novelty pool floaties on sale earlier in the day? Pretty damn embarrassing. I mean, I hope you got enough likes on the Insta of you on that giant pizza float to make it worth it.

Aquarius
Weird things happen when Mercury is in retrograde, so don't be surprised if you're sick of your own sh*t this weekend. You might be frustrated and angry with yourself for not being able to get it together, be a better friend/girlfriend, eat healthy all the time, exercise regularly, etc. etc. etc. Well, tell those bad thoughts to f*ck right off. Having it all together is for mommy bloggers on Instagram. You just do you, and put off trying to be perfect forever or at least until fall.
Pisces
The lunar eclipse in your subconscious realm means any garbage feelings you're having will mostly be chilling under the surface, waiting to bubble up and make you look insane. Save yourself some embarrassment and tell your friends you're just hormonal or something when you cry uncontrollably in a screening of Mama Mia: Here We Go Again. That way you don't have to explain that your mom used to clean the house to ABBA when you were growing up and you wish you were nicer to her when you were in high school. Not speaking from experience here or anything, of course.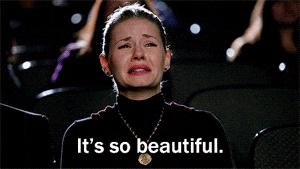 Images: Shutterstock; Giphy (6)
You And Summer Are IG Official: Weekend Horoscopes For June 22-24
If you didn't make a combination post about #NationalSelfieDay and the first day of summer because you're not a thirst trap for likes, it's still okay to let your followers know it's officially summer and you're officially ready to throw down. Here are your weekend horoscopes for June 22-24: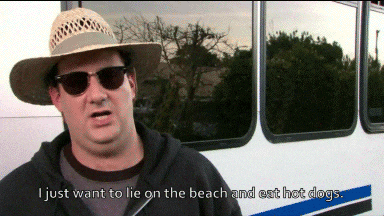 Aries
The Moon traveling through Scorpio to start the weekend stirs up your angsty side. This is a great weekend to bump the emo throwbacks poolside. Fall Out Boy, Blink 182 and My Chemical Romance might bring up all the middle/high school feels, but they'll put you in a better mood after everyone compliments your DJ skills.
Taurus
Unconventional Uranus in your sign will have you not giving a fuck this weekend. Let's face it, Taurus, you can be a little buttoned up. Time to drop the kimono as a beach wear staple and prove your confidence and DGAF attitude in something more revealing next to the water. Life is short, get rid of your tan lines.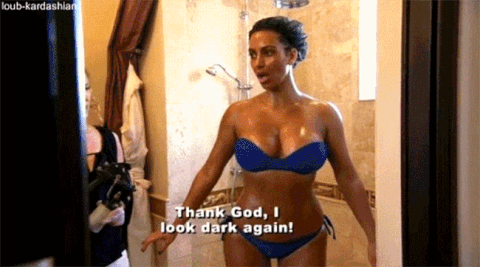 Gemini
This weekend you're quick to express your affection for people and causes. Tell your boyfriend not to be surprised if you straddle him in a beach chair. If you're single, your friends can just expect you to make out with a rando outside the bar. Controlling your urges is for weekdays, right?
Cancer
The Sun's position to Uranus will make you popular this weekend with all the right and wrong people. That being said, your friends will want to hang out, but you also might attract some weird or unusual birds. Stay away from carnivals, anime festivals, and comic cons. Basically, avoid anywhere you could be hit on by a Furry.

Leo
Your sex appeal is elevated this weekend, so don't be surprised with the amount of "whats up?" texts you get past 11pm. Since you have options, you'll need to weigh them carefully. Should you go with Brad who has a bigger dick or Chad who has better after-sex snacks in his fridge? Decisions, decisions.
 Virgo
This weekend is all about having a balanced perspective. As the Moon travels through Scorpio, what your heart and mind tell you to do might be at odds, but, ultimately, you'll make the right decision. That being said, don't worry about settling on anything this weekend. Just enjoy being in limbo with your options for the weekend.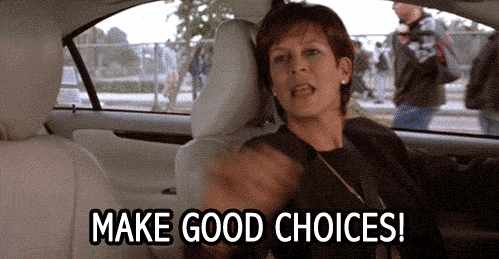 Libra
The Moon travels through your money zone this weekend. Avoid an emotion-based splurge so that you're not praying your debit card works at the bar all weekend long. Sure, you can hope someone generously offers to buy you a drink, but you don't want to be down on your luck, single, and sober at the same time if the randos don't come through.
Scorpio
As a Scorpio, you're just naturally drawn to extremes. This weekend is no different. You want the most and the best and the craziest. It'll work out if you go all out. You'll attract attention from all the right people and have a really good time while you're at it. Summer is off to a great fucking start.

Sagittarius
The Moon traveling through Scorpio will trigger memories of the past this weekend. Resist the urge to let the reminiscing take over your good judgement. Basically, don't text and ex. Keep the good memories but also remember that what's in the past is there for a reason. That reason also might be that the guy has herpes now. Eek. Don't risk it.
Capricon
The relationship between the Sun and Uranus causes you to have questions about your dating life. Resist the urge to give up on a good thing because your path isn't following a conventional route. I mean, look at Ashleigh I. and Jared. OK, like, don't think the guy you've chased forever is suddenly going to want you, but, like maybe things will work out with a dude you met on Hinge.

Aquarius
A project will consume you this weekend. You might feel the need to redecorate the apartment or set two friends up with each other. The Sun makes you productive, so be serious about what you set your mind to. Once you start on this shit, it'll be all-consuming. You might be a maniac, but at least you're a helpful maniac.
Pisces
You're very enthusiastic about a matter this weekend. You have an unusual take and you're intent on expressing it. I wouldn't, say, wear a jacket with a cryptic off-color message on the back, but you could definitely have a deep conversation with someone about your opinions. A smaller audience won't judge you for your hot take, and they'll be a good sounding board.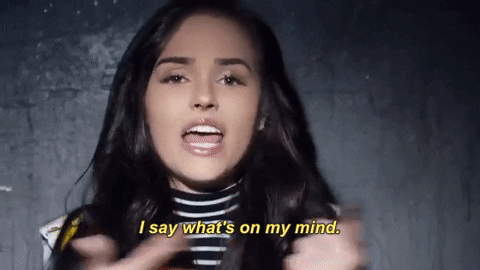 Images: Giphy (7)
How Should You Kick Off Summer? Weekly Horoscopes June 26-30
Mercury is sliding into Cancer's DMs this week, meaning you're going to be focusing on basic bitch everyday activities. For most betches, conversations will be energized and that "official start of summer" glow will set in, even if your secret is gradual self-tanner and a constant state of day drunk. Whatever. This is what The Universe wants, so embrace it.
Aries
You've got a growing concern for one of your besties or close family members. Like, are they a total alcoholic or just living their best life? Is she in an emotionally abusive relationship or do you just not like her boyfriend? I mean, these are probably good questions to ask yourself before you round up your sorority sisters and stage an intervention. If a good old come-to-Jesus discussion is absolutely necessary, this is a good week to do it because your conversational skills are on point and your genuine concern is less likely to be misinterpreted.
Taurus
You're kind of all over the place as far as your summer schedule goes. Like, one weekend you might be stuck in town with a bunch of plans and the next you're out of town with a bunch of plans. Needless to say, you're pretty busy. This is not the best time for you to put yourself out there again and start looking for a new relationship. Your inability to meet up due to all the plans you already have will be a total turn-off. Likewise, your face shouldn't be in some apps; you should be looking around taking in what's going on around you. Plus, if you meet a dude out and about in your adventures, it'll be a lot better story to tell your kids then trying to explain you met on Tinder, right?

Gemini
Strap on your fucking helmet, the next week is going to be a ride. Because Mercury is your ruler and it influences so many aspects of your life, you're just going to have, like, a lot of feelings this week. Mercury is influencing a few planets so just be ready for big impacts in your finances, personal relationships, and career. OK, so like, yeah, basically everything that matters will be in your face this week. The best advice on how to deal? Just take everything as it comes and keep a bottle of wine on hand at all times. Maybe even consider getting those tiny ones to stock your fridge at work. Just sayin.
Cancer
Whoa. Calm down, Cancer betch. Your excitement about something this week is palpable. Your enthusiasm will have a pretty powerful impact on others. Like, you'll be able to get people to agree or go along with you just because they can see how jacked you are about something new in your life. If someone is really fighting you on something you're really interested in this week, you might want to make a mental note of it. There's probably some bigger opposition brewing inside that person and they might not be someone you want to be around much longer. Just sayin.

Leo
You're continuing your business of being generally a little more low-key than usual. Since you're taking a break from being the total star of the show (like, you're still the star but maybe just letting an understudy get a show under their belt kind of thing), focus on your mental health. You know, #selfcare. Do something that strengthens your mental prowess this week and makes you feel more connected. If you're a nature betch and yoga clears your mind, do some outdoor yoga or some shit. If you're religious at all, focus on what's important to you about your belief system. That kind of thing. Mental clarity now will make you that much more on your game when the Sun enters your sign in the next few months.
Virgo
You can blame it on the sunshine or the heat or whatever, but you've got an optimistic streak going at the beginning of the week. Even the sweltering heat and disgusting humidity can't bring you down. By the middle of the week, your confidence grows even more and you enter a period of time where it's great to share your knowledge with others or pitch a new idea at work. This extreme bout of confidence might have some plebs around you wanting to use the B word. You know, "bossy." They can get over it.

Libra
Everyone has been playing nice with you, generally. But use some caution this week, as someone you counted on to be in your corner is going to challenge you about something you thought was a no-brainer. Before you pull a Leslie Knope and steamroll your friends with the great plans you made for everyone, make sure there's not a Judas in the group tryna poison the well. I mean, all your intentions are good and you don't want all that great planning to go to waste on someone ungrateful for your time and talents. Really.
Scorpio
You're so restless this week. Even if you have cool vacations and weekend trips planned, it doesn't seem to be enough to fight off the urge that you need to make a bigger change in your life. First of all, don't get bangs. That's always a terrible idea. Likewise, stay away from all drastic haircuts. I mean, do you really want to be sweating through summer with hair too short to put in a pony? I think not. If a bigger change is really what you're seeking, plan it all out and picture yourself after a big move, a new job, or breaking it off with your bf. If your life is better in your imaginary future, you know what you have to do. If it's all basically the same, just chill for a bit and let the mood pass.

Sagittarius
If you've been putting off an awkward discussion with someone, the first of the week is the best time for you to just get that shit out of the way. Maybe you've gotta move out and don't want to offend your roommate. Maybe it's time to tell your BBB that you've totally moved on. Whatever it is, take care of it STAT so it won't be on your mind all week long. Likewise, you're more likely to be taken seriously and there will be more understanding this week than if you put that convo off for longer.
Capricorn
Fucking everyone you know will want to chat this week, so don't freak out when your phone battery is always painfully low from all the notifications you've been getting. Also, don't feel like everyone has an ulterior motive when they just drop into your inbox to say "Hi!". Even if it's someone you haven't spoken to in a while. Just remember the other signs have a lot on their minds and they're turning to you to vent. If you feel your patience wearing thin with others by the end of the week, that's totally to be expected. Patience is a stupid virtue, but it's one you'll need to make it to next Sunday without losing friends.

Aquarius
Your big focus is on your career path and also on your own personal health this week. Um, yeah, maybe the heat has you thinking more and more about the condition of your body, but whatever. As long as you don't ask anyone to buy weird protein shakes from you or annoy all your coworkers with facts about your "cleanse", then you can diet and work out to your heart's content. It's a good time to start a new project at work or at the gym this week, because you have more energy and will be in a generally good mood. That's great news for your friends who don't want to deal with a carb-deprived monster.
Pisces
Your flirt game is entering overdrive this week. You've kind of been on a playful uptick in life lately. As Drake would say, wearing less and going out more. That kind of thing. Because you're so optimistic, you're at risk to easily get swept off your feet. Not that that's always a bad thing, but just make sure your fuckboy radar is working overtime so no dude can kill the good vibes you've been working toward. Do what you can to keep the tone light with friends and romantic partners as an argument right now could easily escalate. You know, it's hot, people are generally testy and fiery tempers in others are at risk to erupt.

What Does The Summer Have In Store For You? Weekly Horoscopes June 19-25th
It's just about summer and that means your allotment of fucks to give is about to go out the window. Welcome to the club, we here at Betches ran out of fucks to give in like, 2011. However because we are (pretending to be) something called "productive members of society," none of us can just bow out of adult life. So what's in store for your week and your summer? Drinks by the beach? Well, duh. A sense of wanderlust that eats away at you? Probs. An annoying coworker who wishes you a "happy Monday" every week, and can you just fucking give it a rest, Deborah? Well okay, maybe that last one's just me. But for everyone else, read on to see what the stars have in store for you this week and during the summer. Everyone except Deborah. Fuck you, Deborah.
Aries
After Father's Day and a timeline full of #BestDadEver posts, you're probs thinking more about your family and home life this week. You're feeling, like, a little more needy this week and might be making a few extra phone calls to mom and dad. The good news though, is that you're not struggling financially right now so the calls aren't about coaxing your dad into giving you more cash (this time). You'll be able to use the next four weeks to bond and build better relationships with those who should really be considered your #RideOrDies.
Taurus
The next four weeks are fast-paced af for you. Summer is literally just heating up and so are your social obligations. Like, you might even be considering buying more refrigerator magnets to hold all of the wedding invites you've been getting. Ew, gross. Don't lose your HBIC status because you're stuck in a bridesmaid dress or as a face in the crowd. Perfect your skinny arm poses now so your Insta posts from all these weddings can be as lit as you are attending them.

Gemini
You'll feel like a fucking Jeopardy! contestant for the next four weeks with how quickly money is coming in and going out of your bank account. Sure, you're making money, but you're also spending like there's no tomorrow. I mean, a girl has obligations and all, but you might want to slow your roll and remember that you're legit working toward something big, so you might not want to blow your nest egg before you even establish a nest egg.
Cancer
It's birthday time for the Cancer betch! The Sun enters your sign and hangs around for the next four weeks, bringing you good luck and positive attention. The Sun is important because it always brings good vibes to whatever sign it's in, but you also have Mercury and Mars in your sign meaning you'll be talkative and full of good ideas. Meaning, people are more likely to listen to you and let you pick the brunch spot, not just because it's your birthday, but because they're all about trusting your judgement right now.

Leo
Your Cancer friends are kind of overshadowing your normal shine right now, Leo. Instead of going all "natural lion instinct" on them for stealing your attention, be content to hang out in the wings until your time to shine rolls around a month from now. Until the party ball is back in your court, focus on working behind the scenes on boring shit other people don't care about, like work and advancing your career. That way, you can have big, exciting news to share with everyone when all their attention turns back to you.
Virgo
You continue to be popular, like, fucking duh. While you're gallivanting around with a full social schedule, take a minute to pop on your sunglasses and really observe those around you. The next few weeks are the best time to observe those close to you and check to see if they're toxic to your life. You'll be extra woke to those who are acting like shadeballs and, therefore, more likely to stab you in the back in the future. Fuck a fake friend, where ya real friends at, amiright?

Libra
This is the only time of year where the Sun is at the very top of your chart. It hangs out there for the next four weeks, so definitely use that spotlight to your advantage. How do you make the most of this luck? Well, you start charming the shit out of people you want things from i.e. your bosses or people in positions of power. They're more likely to see you in a favorable light and just give you what you want.
Scorpio
A road trip or vacation is on the schedule of the Scorpio betch in the next few weeks, and if it's not, it should be. You're dying to expand your horizons, errr maybe just dance on a bar in a city with a name you can't pronounce. Whatever it is, now is the time is to scratch that travel itch, because the adventures you take will be #blessed with good luck and only minimal flight delays. Bring on the margs, please.

Sagittarius
Things will go really smoothly for you for the next four weeks. You know how everything Katy Perry does right now is, like, TTH and a total trainwreck? Well, the exact opposite is true for you. Even if you aren't trying 100 percent at work or whatever actual responsibilities you have right now, other people are too wrapped up in their own shit to notice you've been phoning it in. As long as you put at least some effort into your life others will be totally thankful to have you around.
Capricorn
Put down the self-help and relationship books; all you need to figure your life out in the next four weeks is some good old fashioned introspection. Taking like, a small pause to think about your relationships will bring you much better clarity than paying a medium a thousand bucks to tell you your dead uncle Joe says hi. Bummer this week, though. You're going to need more rest. Plan on taking naps so you can enjoy the longest days of the summer.

Aquarius
You're really trying to get your shit together in the next four weeks. Whether that means clearing out a bunch of old clothes and junk from your apartment or starting a bogus detox tea/juice cleanse diet to clean the junk out of your trunk, you're ready to start anew. Most people make resolutions around New Year's Eve, but not you. You're dancing to the beat of your own drummer and getting your mid-year resolution game on point. That's all well and good, but make sure you actually stick to your plans instead of just telling everyone about them and then bailing a week in.
Pisces
The next four weeks are a really fun-filled time for you. After a fucking nasty winter, summer has finally settled in for good it seems. You're all about getting out to happy hour, outdoor concerts, and any fun summer activity that comes your way. You could really use some brightness in your life after not the most amazing start to the year. Things are definitely on the uphill swing right now, though. Things are literally and metaphorically sunnier for you.

What hookups does the summer have in store for you? Find out in your summer love horoscope here!
Find Out If You'll Be Having Sex Summer With This Summer Love Horoscope
Summer is for one thing and one thing only: getting skinny and finding love. Okay, so that's two things. Also, getting tan. That's three things. Okay, so summer is about those three things and nothing else. While getting skinny and tan is up to you (don't eat, stand in the sun), your love life is determined by one factor that is totally beyond your control (which is why it's totally not your fault when you're being psycho): the arbitrary placement of the stars and planets as they correspond to the date and time of your birth. So will you play the field this summer, or fall in legitimate love? It all depends on Venus. Please direct all of your anger her way when the guy you just told your BFF you were in love with ghosts you and moves to Canada. I'm just the messenger.
Aries
Lucky for you, Aries, Venus is in your true love house from June 5 to October 8th, meaning that your summer hookup may actually turn into like, a real thing. Get ready for a playful, passionate, and highly romantic summer, but beware: trust issues abound. Resist the urge to steal his phone and screenshot every questionable text, because on August 8th, BSCB Mars will be all up in your shit trying to stir drama, but don't fucking let him. Or do. Sometimes drama is fun. That's your call. Also, don't be alarmed if you find yourself randomly attracted to hipsters this summer. You want a beard and a band. Don't think about it. Just let it happen. August 14th's new moon will bring you big news, like maybe hipster bae has decided to leave his organic dog treat startup for a real job. Embrace it.
Signs To Bring Home To Mom: Leo, Sagittarius, Aquarius
Signs Whose Numbers Should Be Blocked: Cancer, Capricorn, Pisces
Taurus
This summer is all about your two favorite things: getting cozy and being chill AF. If you're already in a relationship, June is the perfect time for you two to settle in and binge all those shows in your joint Netflix queue. This is also a good time to present bae to your parents, maybe by bringing him along on a family trip. If you're not in a relationship, you're going to find yourself heavily attracted to boy-or girl-next-door types. You know, the kind of guy who looks like he'll remember your birthday without you even having to drop hints. In July, you could even do the unthinkable and fall in love with someone whom you've previously friendzoned, so be open to that possibility. You're going to have a lot of romantic luck between June 6 and July 4th, so you're basically guaranteed a drunk makeout sesh at whatever 4th of July party you attend. Dress accordingly.
Signs To Bring Home To Mom: Virgo, Capricorn, Pisces, Scorpio
Signs Whose Numbers Should Be Blocked: Leo, Aquarius, Aries

Gemini
Trust no fuckboy. Gemini, this summer you have absolutely 0 tolerance for bullshit, which will actually lead to a lessening of relationship drama. You're over it, and you have to actually give a fuck for drama to occur, so lucky you. You'll be in a particularly flirty mood during your birthday month (May 21- June 21) so embrace it. Mars will be in your sign trying to kill your vibe until June 24th, so maybe stick with low-key Tinder matches rather than people you actually care about until Mars has a chance to GTFO. Venus goes into retrograde in your sign in August, which will make you vulnerable to misunderstandings, but never fear because you'll be coming out of a romantic high that'll last between July 5th and July 31st. Use the strong foundation you built during this lucky time to help guide you through your sudden urge to ready wayyy too deeply into his text response time in August. When he says he didn't answer because he was in the shower, believe him.
Signs To Bring Home To Mom: Libra, Aquarius, Aries, Sagittarius
Signs Whose Numbers Should Be Blocked: Virgo, Pisces, Taurus
Cancer
Good news, Cancer! This summer is the perfect time to finally get over your ex. The stars have literally aligned, and Crazy-Ass Mars will be in your house from June 24-August 8, making you desirable AF. Don't waste that shit on trying to get back together with someone from your past; focus on bringing new dick into your life (or vagina—honestly, try anything!). Keep a look out for two full moons on July 1st and 31st, which could bring a new bae right to your doorstep, but be careful. Hard-Ass Saturn (the narc of the zodiac) is chilling in your house from June 14-September 17th, which make make you prone to getting overly serious. On the bright side, Saturn's presence makes you more open to meeting someone through work. Just hold off on declaring that shit to HR until August, when your luck will be through the roof and there's actually a chance your boss will be cool with it.
Signs To Bring Home To Mom: Scorpio, Pisces, Taurus
Signs Whose Numbers Should Be Blocked: Libra, Aries, Gemini

Leo
Venus spends the entire summer in Leo, so basically get ready for more booty calls than you know what to do with. Brush up on some of our sex and blowjob-giving tips, because you're going to need them. If you're not already in a relationship by your birthday month (July 22-August 23), this is not the time to get tied down. On July 31st, one of your many summer flings may attempt to DTR, but think hard before you commit. You'll probably want to be single at least through the end of August, when The One Who Got Away will make a surprise reappearance in your life.
This no-commitment rule goes for other aspects of your life too. You're going to be on fire this summer and you'll want your evenings free to accept all the many dates that are going to be thrown your way, so maybe don't sign up for a five week GRE study group. Save that shit for cuffing season.
Signs To Bring Home To Mom: Sagittarius, Aries, Gemini
Signs Whose Numbers Should Be Blocked: Scorpio, Taurus, Cancer
Virgo
Hate to break it to you, but this is not your year for love. You can thank Jupiter in your second house for that. On the bright side, your financial forecast is through the roof, so maybe be your own bae this summer? You can buy yourself flowers and chocolate, TBH. When summer romance does go your way, don't put pressure on yourself to DTR. A casual summer fling could become a legit relationship by October if you maintain your chill, and who wants to be in a relationship before October anyway? That being said, June 24th-August 8th you'll find more romantic luck meeting new people, so that would be a good time to re-download that dating app of your choice and start swiping away. Venus is in your house for just one week this summer July 18-July 25th, and could bring rapid passionate developments, making this the perfect time for you to message first. Or use the sudden increase in your checking account to buy a giant platinum vibrator and chill until fall. Your call.
Signs To Bring Home To Mom: Capricorn, Taurus, Cancer
Signs Whose Numbers Should Be Blocked: Sagittarius, Gemini, Leo

Libra
You're liable to catch feelings this summer, so be on the lookout for someone who is worthy of said feelings. Venus did a number on your self-esteem by going retrograde from March 4 to April 15th, but that shit is over now so time to buck up and get back out there. Definitely do not let a slow winter lead to lowered standards. Repeat after me, "If he's over the age of 30 and does not have a bed frame, it's a no from me." If you're in a relationship and it has been on the outs lately, blame Venus and start again. A simple "I'm sorry for what I said when Venus was in retrograde" will suffice. Also, maybe give your SO a heads up that Jupiter will be entering your house on August 11th, and you're gonna want some alone time. It's nothing personal. The Heavens just want you to do a face mask and spend the day re-watching The O.C. and ignoring texts. It's not personal. A full moon on August 29th will finally bring you the romantic stability you're looking for, just in time for cuffing season.
Signs To Bring Home To Mom: Aquarius, Gemini, Leo
Signs Whose Numbers Should Be Blocked: Capricorn, Cancer, Virgo
Scorpio
Thanks to hard-ass Saturn, you're focused more on your career than love right now, meaning you're way more likely to click with someone you see on the reg than some rando at the bar. Maybe it's time to finally ask that cute barista what his deal is? But know this: You have absolutely no room for someone who doesn't have your back. Shit is going too well for you to have to deal with any negativity. Try meeting someone at a work function or a high-end bar that only people with their shit together can afford. That'll weed out the losers. If all the prospects in your area are fuckboys, July is the perfect time to search for love (or lust) elsewhere. Book those AirBnB dates now and there could be a hot cabana boy in your future. If you're already in a relationship, clingy Saturn is going to make you want to plan the next 5 years of your life together. Do what you want, but maybe keep your notebook full of baby names to yourself until August 29, when a full moon will put you at a romantic peak and make him way more open to talking flower arrangements for your future wedding.
Signs To Bring Home To Mom: Pisces, Cancer, Virgo
Signs Whose Numbers Should Be Blocked: Aquarius, Leo, Libra

Sagittarius
TBH, you're more focused on your exploding friend group than your romantic life right now, so if you're single, stay there. But beware of the men in your squad—you may end up falling for one due to your new friend-focused lifestyle. We told you guy friends don't exist. Whoever you choose, do not stand for someone who gets all jealous and needy every time you have a girls night. There will be a lot of them, and you don't need the drama. Keep an eye out for whoever you meet on June 6th, when a new moon could kick off your summer love affair. If you've already got a fling going, May-June is a good time to clear shit up and potentially DTR. With Venus in your house of travel, try looking for love on vacation. It'll be perf because you'll know the relationship comes with an end date and can just enjoy yourselves. If you end up in a relationship that lasts through August, beware. Venus goes into retrograde that month and may result in you pushing someone away for no reason. Just take a deep breath and remember that just because a guy doesn't like your selfie within two minutes of posting, it does not mean he's cheating on you. He might be taking a shit. Guys do that.
Signs To Bring Home To Mom: Aries, Leo, Libra
Signs Whose Numbers Should Be Blocked: Pisces, Virgo, Scorpio
Capricorn
There's really no delicate way to put this, Capricorn: You're in for a horny summer. Time to order a year's supply of vibrating condoms and to put your gynecologist on speed dial because you are getting it in. That being said, drama queen Mars is in your marriage house from June 24-August 8th, making you both horny and clingy—a dangerous combo. With Venus in retrograde in August, it is very important that you don't rush a relationship, no matter how good the sex is. We know you know this, but maybe you should tattoo it on the back of your hand so you don't forget: good sex /= a stable relationship. On August 11th Jupiter will get in there and lighten up your approach to love, making you more open to taking risks. Perhaps a foreign fuckboy is in your future? Just make sure your new risk-taking horniness doesn't lead to serious lapses in judgement. Condoms, Capricorn. Condoms. Or else there will be a bad case of herpes in your future. And not the kind that only shows up on your mouth.
Signs To Bring Home To Mom: Taurus, Virgo, Scorpio
Signs Whose Numbers Should Be Blocked: Aries, Libra, Sagittarius

Aquarius
This summer, you're so sick of that same old love and looking for some variety from your usual rotation of finance bros. I know "opposites attract" sounds like lame mom advice, but this might actually be true for you. If you're usually into tall guys, maybe try dating someone short. If you usually are into hipsters, try dating someone with a job. Play the field. On June 16th a new moon in Gemini is opening your usually cold, dead heart, so see where it takes you! A full moon on July 31st will help you take risks, and with travel-focused Jupiter in your 9th house, this sounds like the perfect time for a solo vacation. Maybe it's finally time for your own Eat, Pray, Love follow-up: Drink, Post, Bang. TBH it sounds better than the original.
Signs To Bring Home To Mom: Gemini, Libra, Sagittarius
Signs Whose Numbers Should Be Blocked: Taurus, Scorpio, Capricorn
Pisces
Guess what Pisces, you're gonna be a crazy bitch this summer. With Mars in your house of romance from June 24-August 8th, you basically have no choice but to find a man (or three, or four, maybe also a girl) and terrorize him for three full months. It's not your fault. It's just the stars. That being said, be sure to take your chiller friends' advice and run all fuckboy ruining plans by them. They'll be able to help you determine which actions are fun-crazy, and which actions are jail-crazy. Telling him to come over and then "falling asleep" as a test is fun crazy. Telling him to come over and then dousing him with gasoline is not. You may think you see the distinction now, but come end of June this line will be fuzzy for you. All that being said, Jupiter will be in your marriage house on 8/11, so you'll feel the sudden urge to put a ring on it. Steer clear of Vegas. A full moon in your sign will help to restore your decision making capabilities by August 29th, and then you'll be able to re-enter society. If you're still looking for love after reading this, remember that Venus is in your house of service, so you're more likely to meet someone while volunteering or participating in some other nice-girl activity. Maybe try donating your skis to the Pismo Beach Disaster Relief? I heard those people lost everything, including athletic equipment.
Signs To Bring Home To Mom: Cancer, Scorpio, Capricorn
Signs Whose Numbers Should Be Blocked: Gemini, Sagittarius, Aquarius