27 Books To Add To Your End Of Summer Reading List
Betches may receive a portion of revenue if you click a link and purchase a product or service. The links are independently placed and do not influence editorial content.
Hate to scare anybody with that title, but it's almost August, meaning that we're coming up on the last few precious weeks of summer. The good news is that there are still plenty of new books coming out to keep you occupied, whether you're at the beach, pool, sweating through all your clothes on public transportation… whatever floats your boat. If you just keep adding to your summer reading list, that means it has to stay summer forever, right? Check out these titles that are coming out towards the end of the season.

Some Of My Best Friends

by Tajja Isen
In this essay collection, the child voice actor, former law student, and editor-in-chief of Catapult examines the ways in which the media, law, and other aspects of society pay lip service to social justice causes, and the ways in which our words and actions don't always match up. 

American Seoul: A Memoir

by Helena Rho
Born in South Korea, Rho and her family moved to America when she was 6. As she assimilated, she kept fulfilling others' expectations, keeping silent about the traumas she endured in the process. At age 40, Rho experienced a catastrophic event that caused her to leave her job and reclaim her Korean identity. 

One Of The Girls

by Lucy Clarke
A bachelorette party in Greece starts off picture-perfect and ends with a dead body. But whose? That's the question. Bride Lexi arrives in Greece with a ragtag group of women who don't all know each other, and who each have their own reasons for being on the trip.  

Can't Look Away

by Carola Lovering
From the author of Tell Me Lies and Too Good To Be True comes another twisty suspense novel that will keep you guessing until the very end. In her early 30s, Molly Diamond doesn't fit in with the other women in the wealthy suburban town she lives in with her husband and young daughter. When a new neighbor named Sabrina moves to town, Molly thinks she's finally met someone who gets her — but Sabrina has her own ulterior motives for befriending Molly, and they're not so innocent. 

The Dead Romantics

by Ashley Poston
Florence Day works as a ghostwriter for a famous romance book author, but when a breakup takes her by surprise, she starts to doubt if she even believes in love. Her (v handsome) editor won't give her an extension, but then Florence has a family emergency and has to return home. In a twist that's like Sweet Home Alabama meets The Sixth Sense (but not scary), Florence returns home for the funeral and sees a familiar face: her editor. Turns out, he's dead and has some unfinished business to attend to on Earth. 
Set in 1889 in the wake of a fire that ravaged Spokane, Washington, Fire Season is told from three perspectives, each one a grifter with a supernatural ability and who stands to benefit from the fire. 
Hannah Jones didn't quite fit in with her posh classmates at Oxford, but her wealthy, popular roommate April Clarke-Cliveden immediately took a liking to her and they became fast friends. One fateful night, Hannah finds April dead in her dorm room — murdered. Thrust into the spotlight, Hannah becomes the star witness of her late friend's murder trial. Decades later, new evidence that emerges forces Hannah to wonder if she'd helped put the wrong man in prison, so she returns to Oxford to try to find out the truth. 

Things We Do In The Dark

by Jennifer Hillier
This thriller starts with Paris Peralta, much younger wife to the famed comedian Jimmy Peralta, passed out on her bathroom floor, clutching a razor, covered in her husband's blood. Her husband is dead, and Paris is the number-one suspect—except she knows she didn't do it. But as Paris works to clear her name, she's also working just as hard to keep her past a secret, since it can threaten to blow up everything. 

A Strange And Stubborn Endurance

by Foz Meadows
In this queer fantasy romance, protagonist Velasin vin Aaro is set to marry a woman for political reasons — until it comes to light that he's gay. While his family wants to disown him, he instead becomes betrothed to the brother of the same family. But a new faction opposes the alliance — so much so that they're willing to kill for it. Vel and his new husband, Cae, have no choice but to trust each other so they can make it out alive. Pub Date: July 26
This feel-good rom-com is the sequel to Real Men Knit, the story of four brothers who are working to keep their late adoptive mother's Harlem knitting shop in business. In Knot Again, Lucas Strong, a firefighter, decides to participate in an FDNY charity calendar and becomes something of a local celebrity. By chance, he ends up meeting the daughter of his high school flame, and the two rekindle their romance — but is it love or just lust? Pub Date: July 26
After graduating college, Sneha moves to Milwaukee to become a consultant. Even though it's the Great Recession, she finally has a healthy bank account, new friends, and the freedom to date women. But it wouldn't be a good book without any tension, and pretty soon, Sneha's great life falls apart, so she has to try to put it back together again. Pub Date: August 2

Ben and Beatriz

by Katalina Gamarra
Gamarra's novel, a retelling of Much Ado About Nothing in the Trump age, was named a most-anticipated read by Buzzfeed, Bookriot, She Reads, and others. Beatriz is a first-generation immigrant who becomes linked to poster boy of white male privilege, Ben, after they save someone's life at a party. Turns out, saving a life can change your feelings about someone, but is love enough for them to overcome all their differences? Pub Date: August 2

Husband Material

by Alexis Hall
Even though Luc and Oliver got their happy ending in Boyfriend Material, in the sequel, there's some trouble in paradise. Luc is feeling the societal pressure to propose, since it seems like everyone around him is taking that step. But even though Oliver is totally husband material, it's going to take a lot to get these two from "I don't know what to do" to "I do." Pub Date: August 2

Long Past Summer

by Noué Kirwan
Mikaela Marchand is living the dream: she's a high-powered attorney in NYC and dating a handsome doctor. But things go sideways when a decades-old photo of Mikaela and her former childhood best friend is used as a magazine cover (and ends up on a billboard in Times Square). Her best friend sues the magazine, and the photographer, who just so happens to be Mikaela's ex. Of course, Mikaela's firm is tasked with defending the magazine, meaning Mikaela has to defend her ex against her ex-BFF. Talk about conflicts of interest! Pub Date: August 2

Mika In Real Life

by Emiko Jean
35-year-old Mika Suzuki has no romantic prospects, no job, and a strained relationship with her roommate and parents. Then, out of the blue, Mika gets a call from the daughter she put up for adoption 16 years before — and her daughter wants a relationship. Mika makes up a little lie to impress her daughter which quickly spins out of control, and suddenly Mika is living a full-on fake life. Pub Date: August 2

The Codebreaker's Secret

by Sara Ackerman
This historical fiction novel focuses on Isabel Cooper, who is one of only two female codebreakers following the attack on Pearl Harbor. When the other female codebreaker at her station goes missing under mysterious circumstances, she becomes less focused on her mission of avenging the death of her brother, who was killed in the attack on Pearl Harbor. Over 20 years later, a fledgling journalist begins covering a disappearance, and ends up discovering wartime secrets and an unexpected connection to Isabel Cooper. Pub Date: August 2

The Many Daughters Of Afong Moy

by Jamie Ford
Dorothy Moy has suffered from dissociative episodes and struggled with mental illness and is dismayed to see her 5-year-old daughter exhibit similar behaviors. In fact, her daughter starts remembering events from the lives of their ancestors, like Faye Moy, a nurse in China; Zoe Moy, a student in England; Greta Moy, the tech executive of a dating app, and others. As Dorothy works through her generational trauma she seeks to find peace for her daughter and the love she's been looking for for years. Pub Date: August 2

Sister Friends Forever

by Kimberla Lawson Roby
Serena, Michelle, Kenya, and Lynette are childhood best friends who have helped each other through it all. They're now 40 and still meet on the first Saturday of the month for lunch, even if their lives are vastly different from each other's. This poignant novel traces the friendship as each woman deals with family issues, finds love, and learns about forgiveness. Pub Date: August 9

The Last Karankawas

by Kimberly Garza
Garza's latest novel is told through multiple POVs to paint a portrait of Fish Village, a neighborhood of popular tourist spot Galveston, where all the locals live. It's also the only home Carly Castillo has ever known — she's a descendant of the Karankawas, an indigenous Texas tribe that no longer exists. Carly struggles against the expectation to stay in Fish Village, and when Hurricane Ike threatens to wreak havoc when it hits land, the Galveston residents have to decide if they will weather the storm or pack up and leave their homes behind. Pub Date: August 9
Sarah Lai went from star Hollywood producer to a lecturer at an obscure college, all because of a harrowing incident that thwarted her career. When a journalist reaches out, Sarah realizes she can no longer hide what happened to her. As she starts revealing Hollywood's dark secrets, Sarah realizes she may have been complicit in sins as well. Pub Date: August 16

Sophie Go's Lonely Hearts Club

by Roselle Lim
After three years in Shanghai, Sophie Go moves back to Toronto, ready to embark on her new career as a professional matchmaker. There's just one hiccup, though: she never actually graduated from matchmaking school, making her a pariah in the industry. Sophie turns to a secret club of Chinese bachelors called the Old Ducks and manages to persuade them to hire her as a matchmaker. Soon, she's tasked with finding matches for seven septuagenarians all while coming to terms with her own desire for love. Pub Date: August 16

The Darkness Of Others

by Cate Holahan
Imani Banks is a psychiatrist who lives in a nice townhouse in Brooklyn with her husband Philip. When Philip's restaurant is forced to close during the lockdown, they decide to take in Tonya Sayre, a single mom to a teenager, as a tenant. But when a prominent couple in the neighborhood is murdered, Imani wonders if her new tenant had something to do with it — but she can't exactly evict her in the midst of the pandemic, even if Tonya is a suspected killer. Pub Date: August 23

Bad at Love

by Gabriela Martins
Think How To Lose A Guy In 10 Days, but make it young adult. Kind of. Up-and-coming journalist Sasha meets Brazilian bad boy Daniel, a famous musician, and realizes that getting close to him would give her the chance to move up the ranks at the celebrity gossip magazine she works at. Daniel, though, is surprisingly sweet (not to mention, hot), potentially compromising Sasha's story. But Sasha's not the only one with a secret; Daniel is hiding news of his own. Pub Date: August 30

The Thread Collectors

by Shaunna J. Edwards and Alyson Richman
This historical novel, which takes place in 1836, tells the stories of a Black indigenous woman in New Orleans and a Jewish abolitionist in New York City, and their acts of resistance. Stella embroiders maps to help enslaved men flee the Confederacy and join the Union Army. Lily stitches quilts to send to soldiers. They are both in love with Union soldiers in the same battalion, and as they work to bring their men home, Stella and Lily's lives intersect in unexpected ways. Pub Date: August 30

Lizzie Blake's Best Mistake

by Mazey Eddings
Ok, so, relatable premise: Lizzie has had more of her fair share of fuckups in life. I'm talking kitchen fires (been there), bangs (double been there), pyramid schemes (not so much, but I get it). She has one rule: don't let anyone get too close. But when a stressful day caused by her ADHD causes her to break her rule, she has a hookup with love-shy Rake that changes everything. Pub Date: September 6

Rules of Engagement

by Selena Montgomery
Selena Montgomery is the pen name of Stacey Abrams — yes, that Stacey Abrams. How does she find the time…? Anyway, Rules of Engagement is about Dr. Raleigh Foster, an operative for a top-secret intelligence organization who's tasked with infiltrating a terrorist group. It all seems fairly straightforward, until she's assigned the handsome Adam Grayson to not only be her partner in the mission, but also to pretend to be her romantic partner. Pub Date: September 6
I was told to include some nonfiction on here, so this—er, hysterical—memoir deals with Bassist's issues with repressing her voice. It deals with feminist topics, the many ways women and femmes are gaslit and silenced, and how we are taught to silence ourselves. Pub Date: September 13
Images: TINO RENATO / Deathtothestockphoto.com
The Betches Summer 2022 Reading List
Betches may receive a portion of revenue if you click a link and purchase a product or service. The links are independently placed and do not influence editorial content.
The seasons are changing, and you know what that means: it's time for another list of books to read this season. And I have to pat myself on the back over here for being ahead, for once. As in, it's not midway through the summer by the time I'm putting this together. Progress is progress!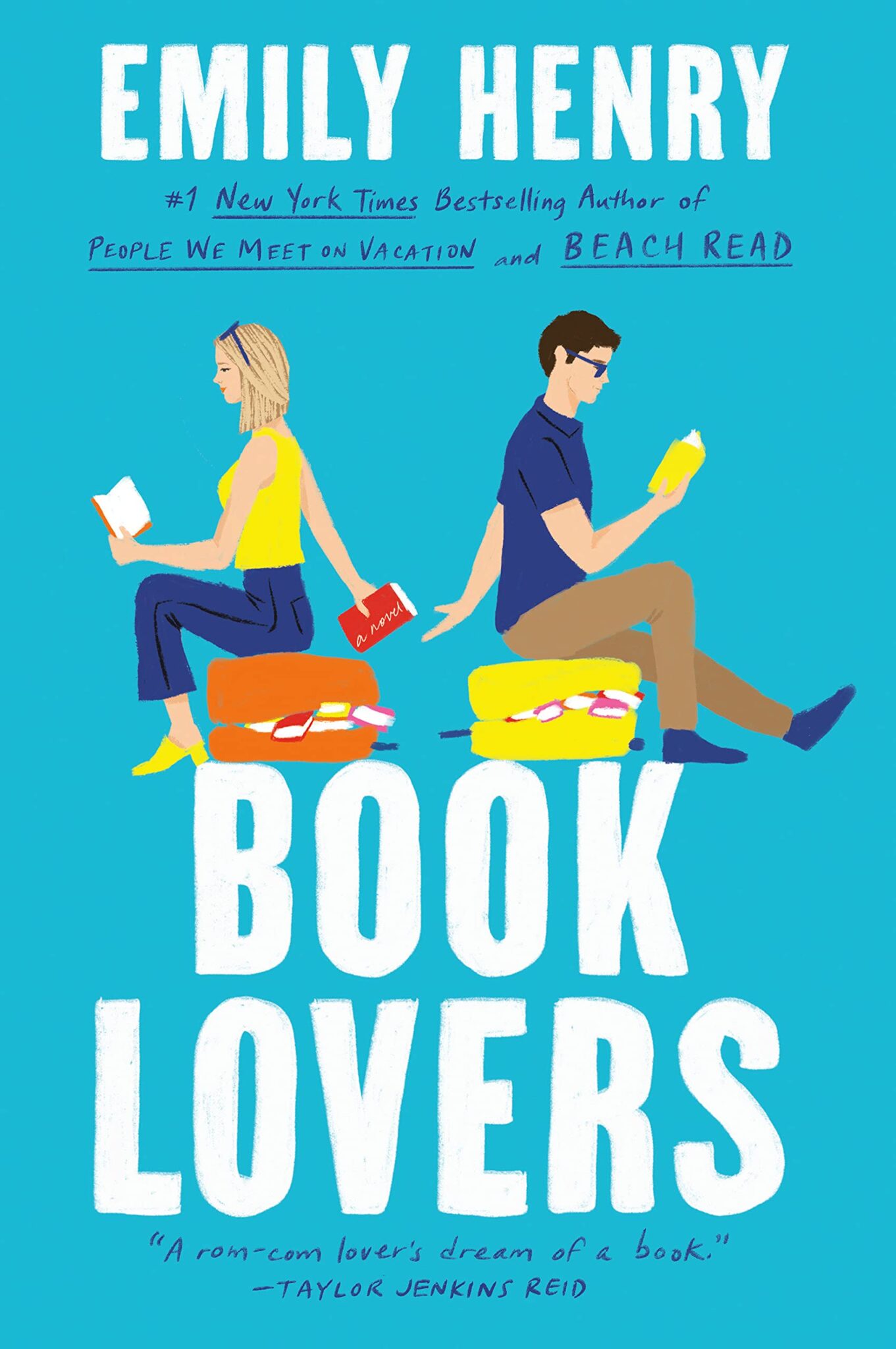 Book Lovers
by Emily Henry
The romance queen herself is back with another perfect beach read, set in a small town. Nora Stephens is a hard-working literary agent who doesn't leave much time for herself, unless it comes to her Peloton rides. Her sister Libby drags her to the picturesque town of Sunshine Falls for a sister's trip, where she keeps running into brooding book editor Charlie Lastra from back home. Ugh, why is it always the ones you don't want to run into? Chance encounter after chance encounter, these two bookworms just might become the main characters of a love story. (I say "just might" when really, we know they will.) Pub Date: May 3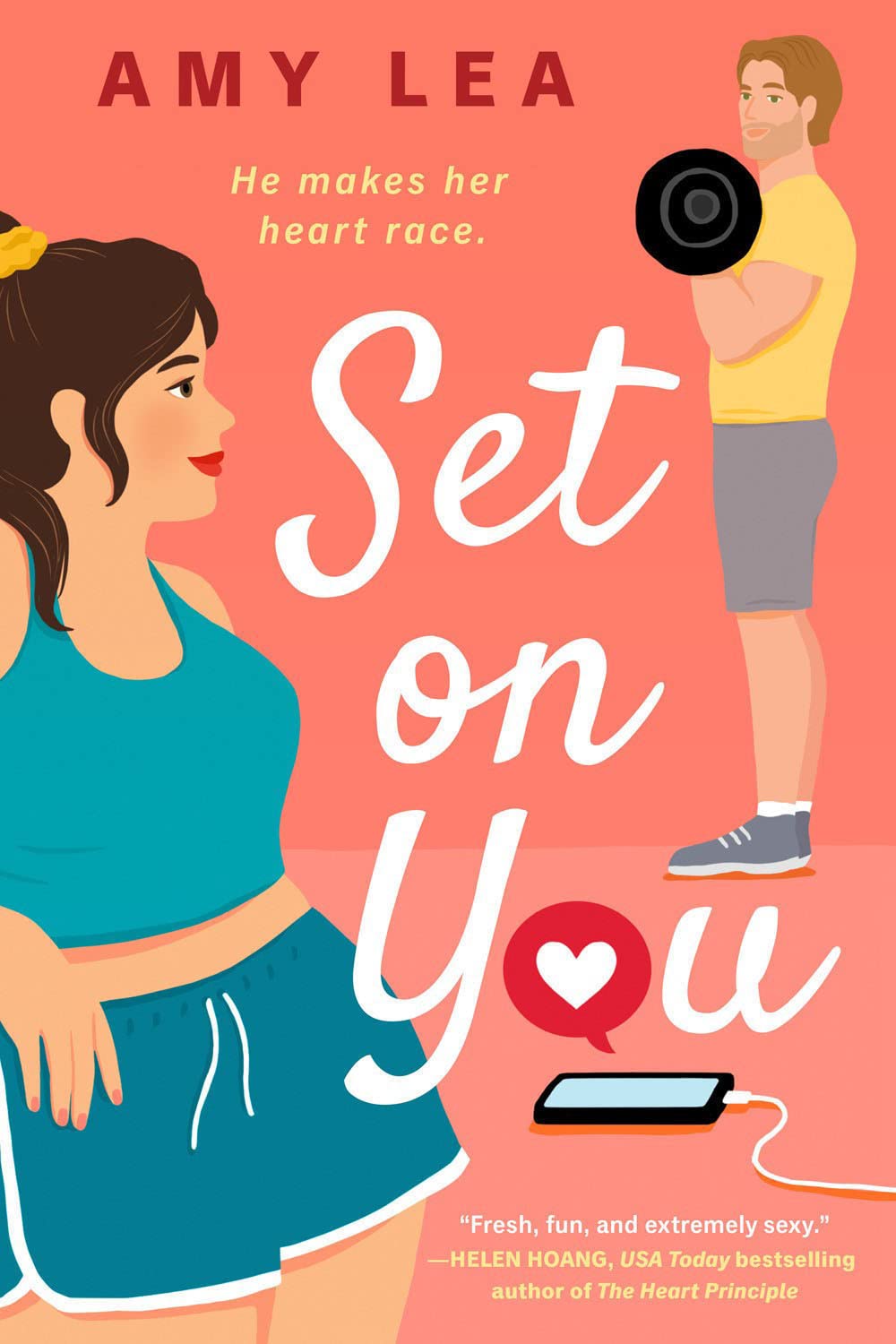 Who doesn't love a body positive rom-com? Crystal Chen is a curvy fitness influencer who doesn't let any man get in her way, especially at the gym. That is, until one man literally gets in her way at the gym, when a handsome firefighter steals her squat rack (and maybe her heart?). A relationship starts to take off, until a picture of the couple goes viral and trolls come after them, threatening to tear their budding relationship apart. Pub Date: May 3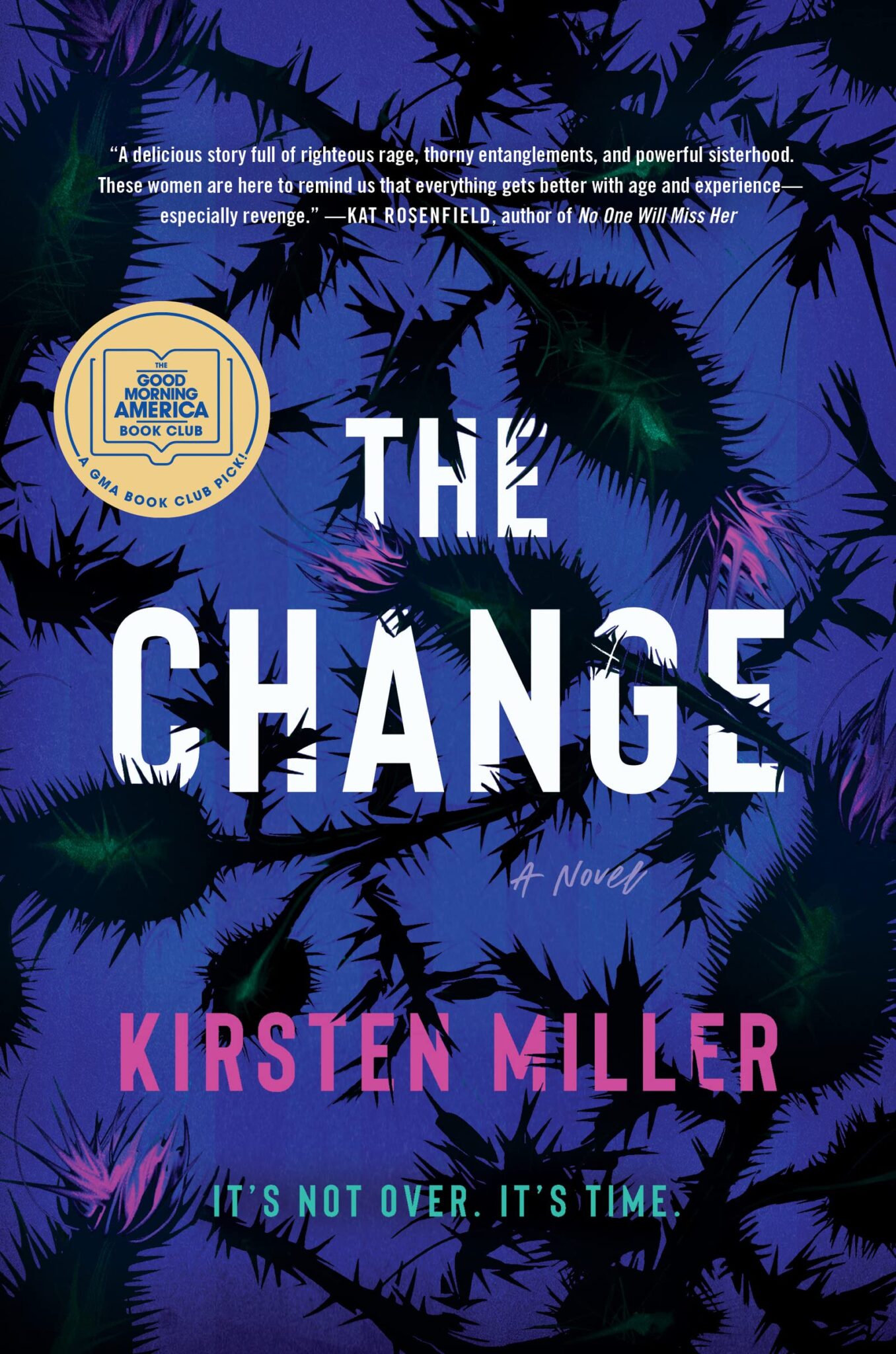 The Change
by Kirsten Miller
It's a supernatural Big Little Lies set on Long Island—need I say more? Ok fine, we've got a trio of women whose lives intersect. One of them can communicate with the dead. One's life has just imploded. And one starts channeling her menopausal hot flashes. And then they discover the body of a dead teenager whom the police have written off, and suddenly find themselves solving not one, but multiple murders.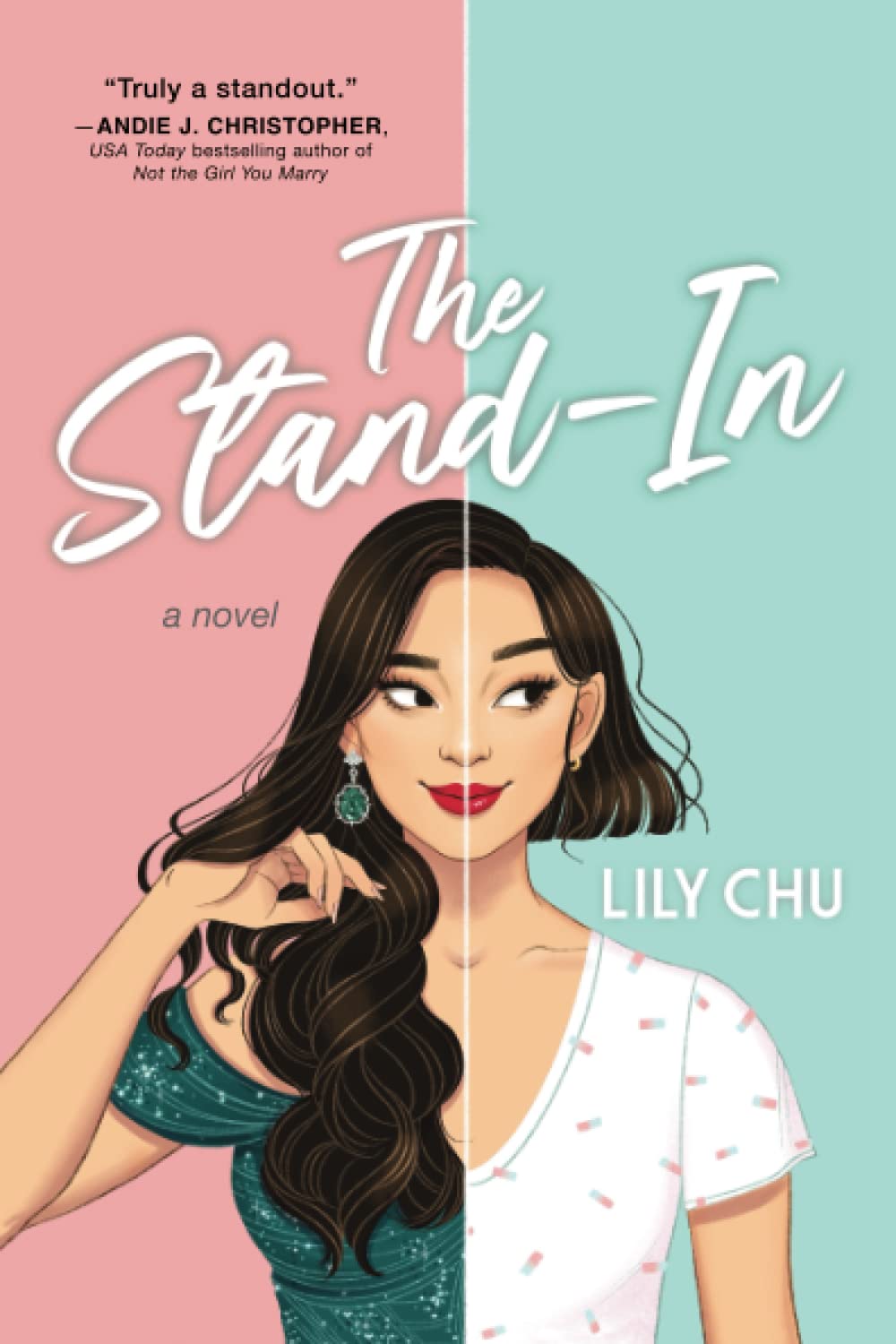 It's giving Lizzie McGuire Movie, and I'm obsessed. Gracie Reed's life changes when, one day, an SUV pulls up alongside her with Wei Fangli and Sam Yao, Chinese cinema's power couple, inside. Wei wants Gracie to be her (you guessed it) stand-in, and she'll get paid to pretend to be the A-list actress—and be escorted everywhere by her gorgeous husband. Yep, can't foresee any shenanigans with this plan. Pub Date: May 3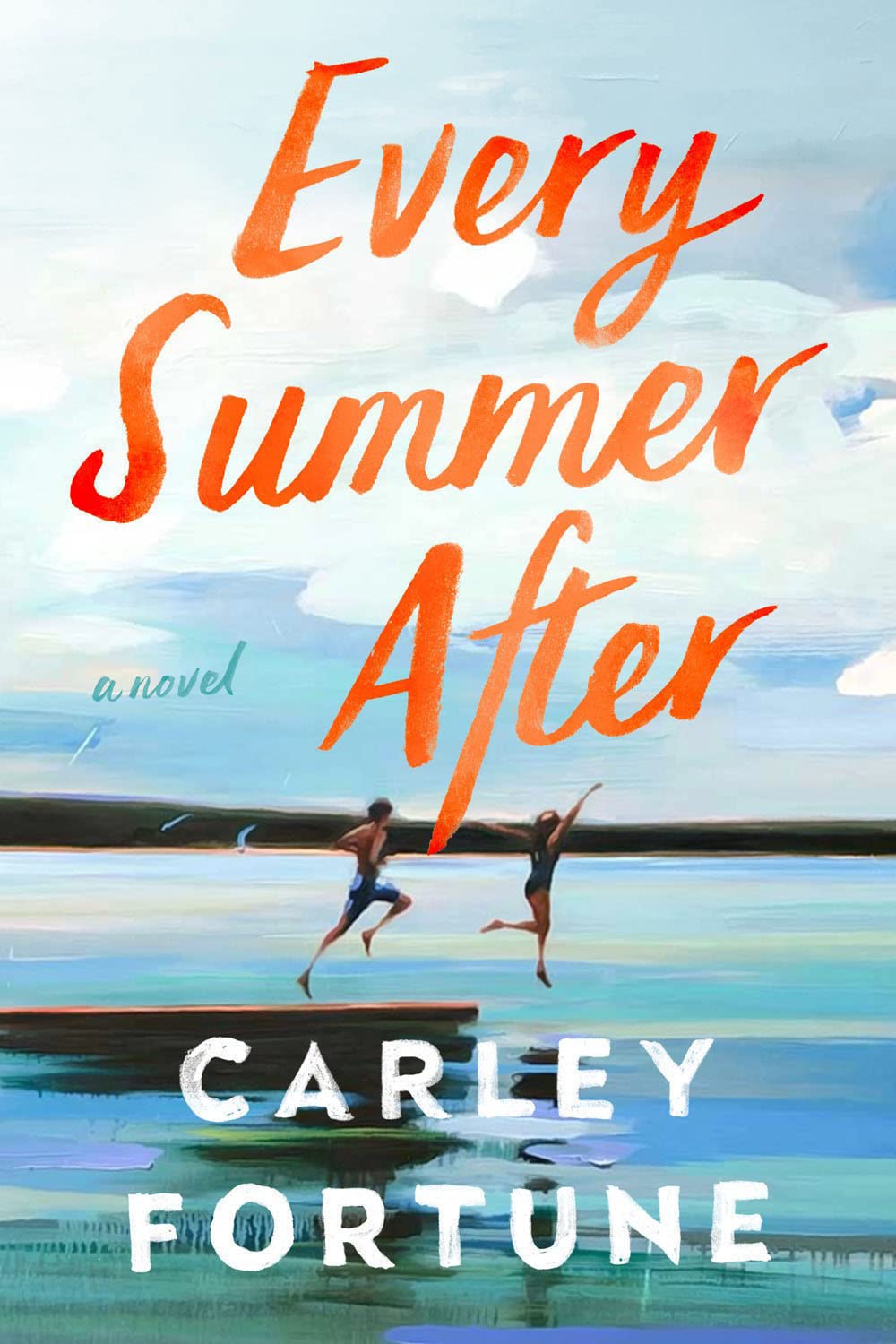 Every Summer After
by Carley Fortune
This debut love story is the perfect beach read. Persephone and Sam spent six summers together practically joined at the hip, until Percy made a choice that changed everything. Ten years later, her mother's funeral puts her back in the town where everything went right, and then wrong—and this time, Percy has a chance to change the ending of her and Sam's love story. Pub Date: May 10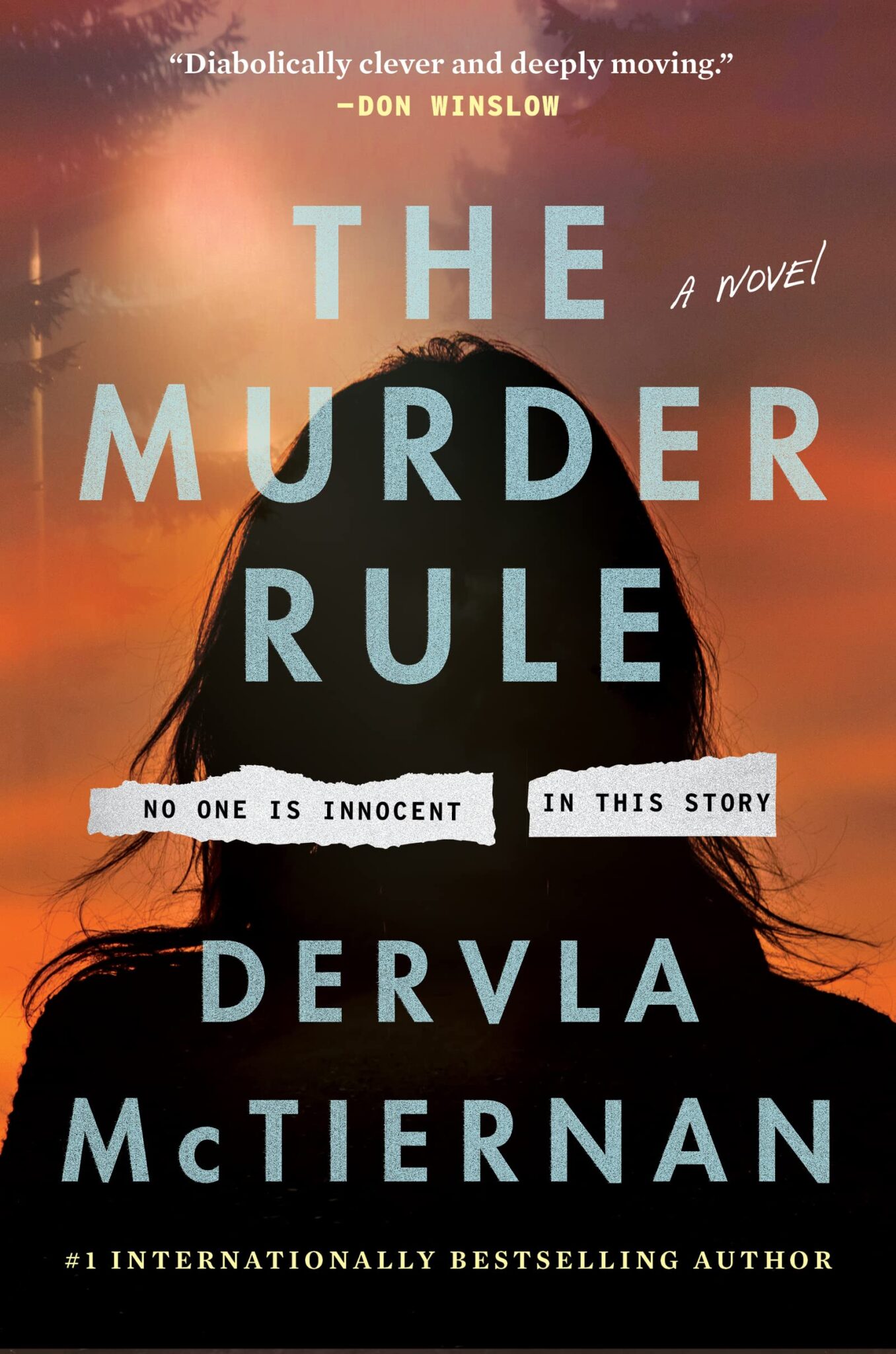 The Murder Rule
by Dervla McTiernan
Inspired by a true story, The Murder Rule centers around a Virginia-based chapter of The Innocence Project and its efforts to free a man who's been convicted of murder. But little do they know, their efforts are being thwarted by newcomer Hannah, a law student who infiltrated the Innocence Project with one goal: to keep their client in prison for the rest of his life. Hannah's efforts to thwart the exoneration eventually lead her to uncovering the truth, which causes her to question everything she's ever known. Pub Date: May 10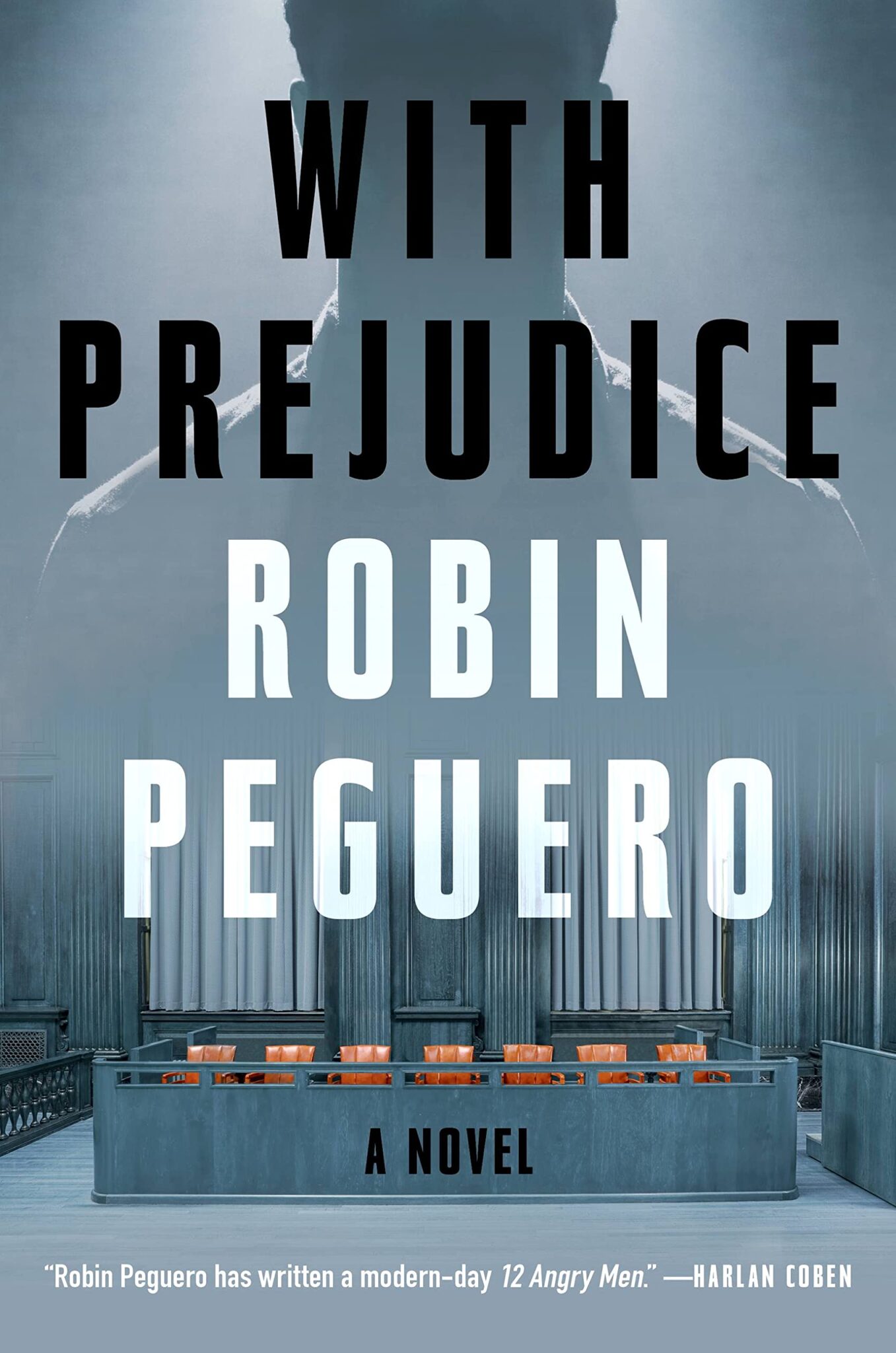 With Prejudice
by Robin Peguero
The three main characters are sitting on a jury for a murder case—one with no body, no weapon, and no eyewitnesses. They must decide a man's fate, all while they try to be unbiased and not let their own experiences with the justice system influence their judgment. All the while, an ambitious young prosecutor's career is resting on a guilty verdict, while a public defender has an explosive piece of evidence up his sleeve… if only the judge will admit it. Pub Date: May 17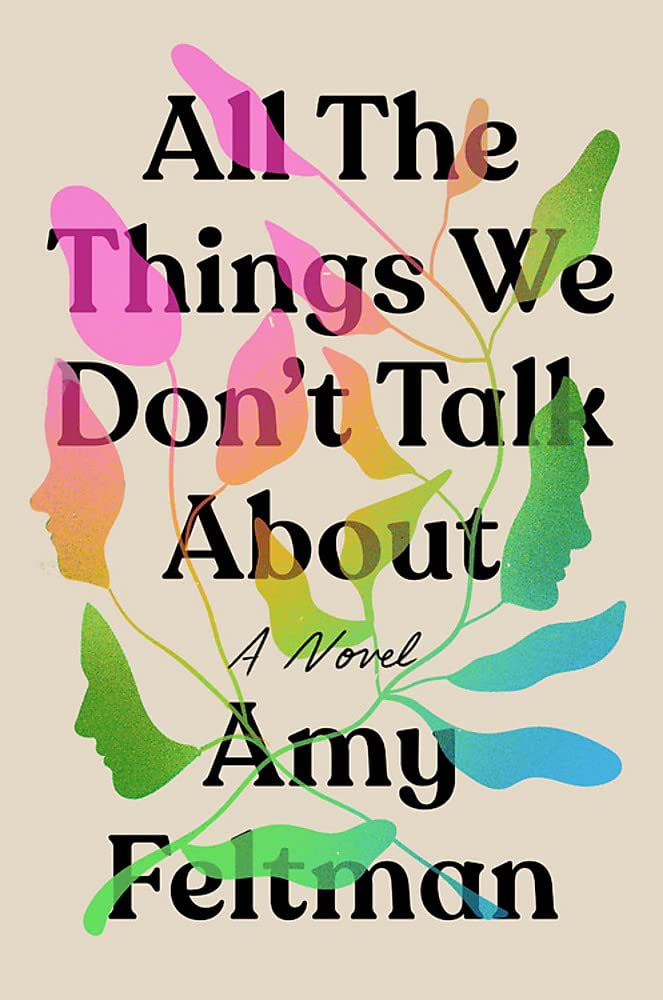 All The Things We Don't Talk About
by Amy Feltman
Morgan Flowers is struggling to navigate their gender identity and fill the gap left by their mother, who abandoned Morgan and Morgan's neurodivergent father. When a breakup causes Morgan's mother to try to come back into their life, her presence threatens to disrupt everything. Pub Date: May 23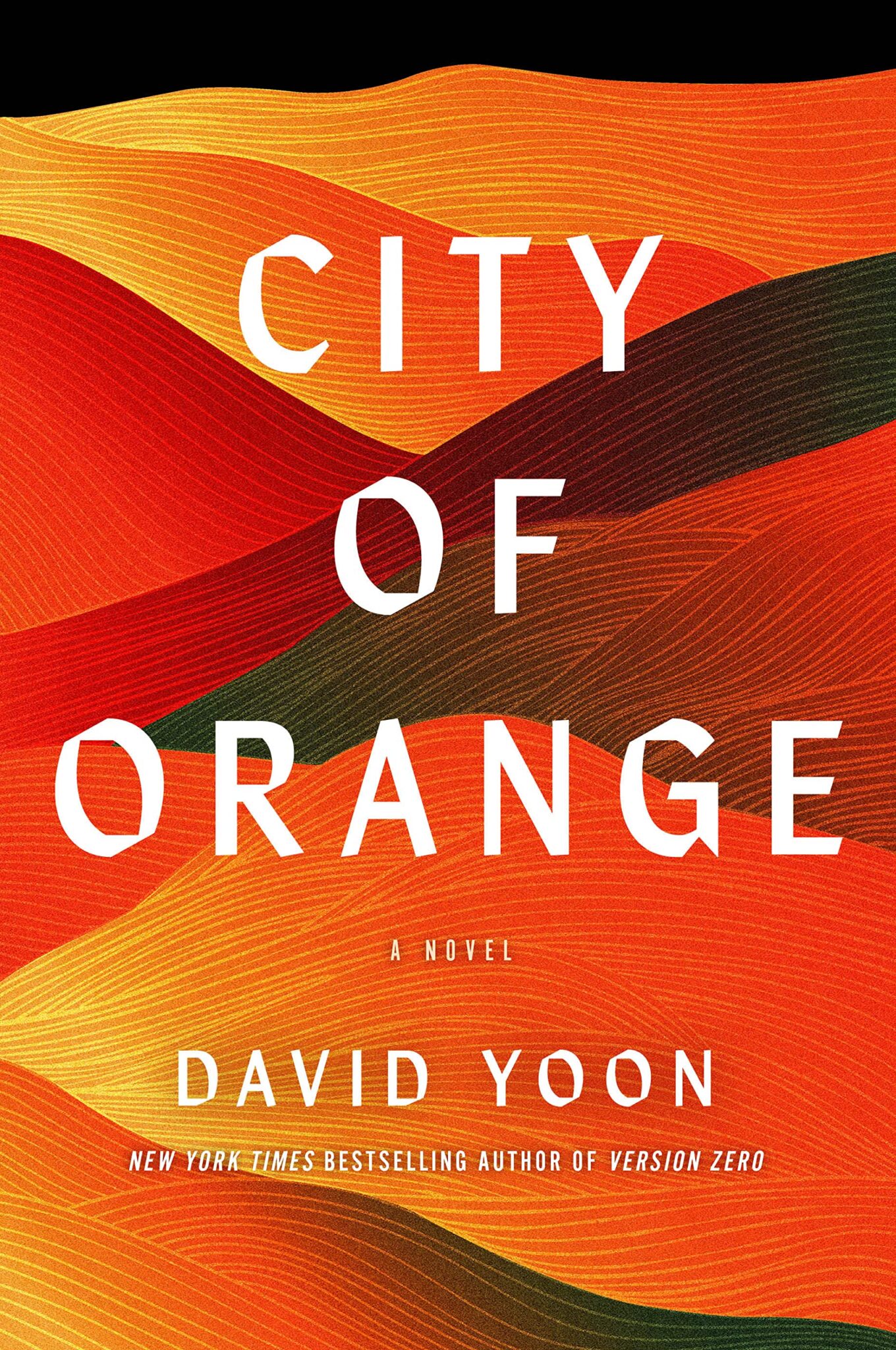 City of Orange
by David Yoon
Post-apocalyptic but with a sense of humor, City of Orange's protagonist is nameless. He wakes up one day with only hazy memories, trying to piece together how he found himself in the apocalyptic landscape he wakes up in. Not to mention, he's trying to survive by himself. A chance meeting causes the man to realize that nothing is as it seemed. Pub Date: May 24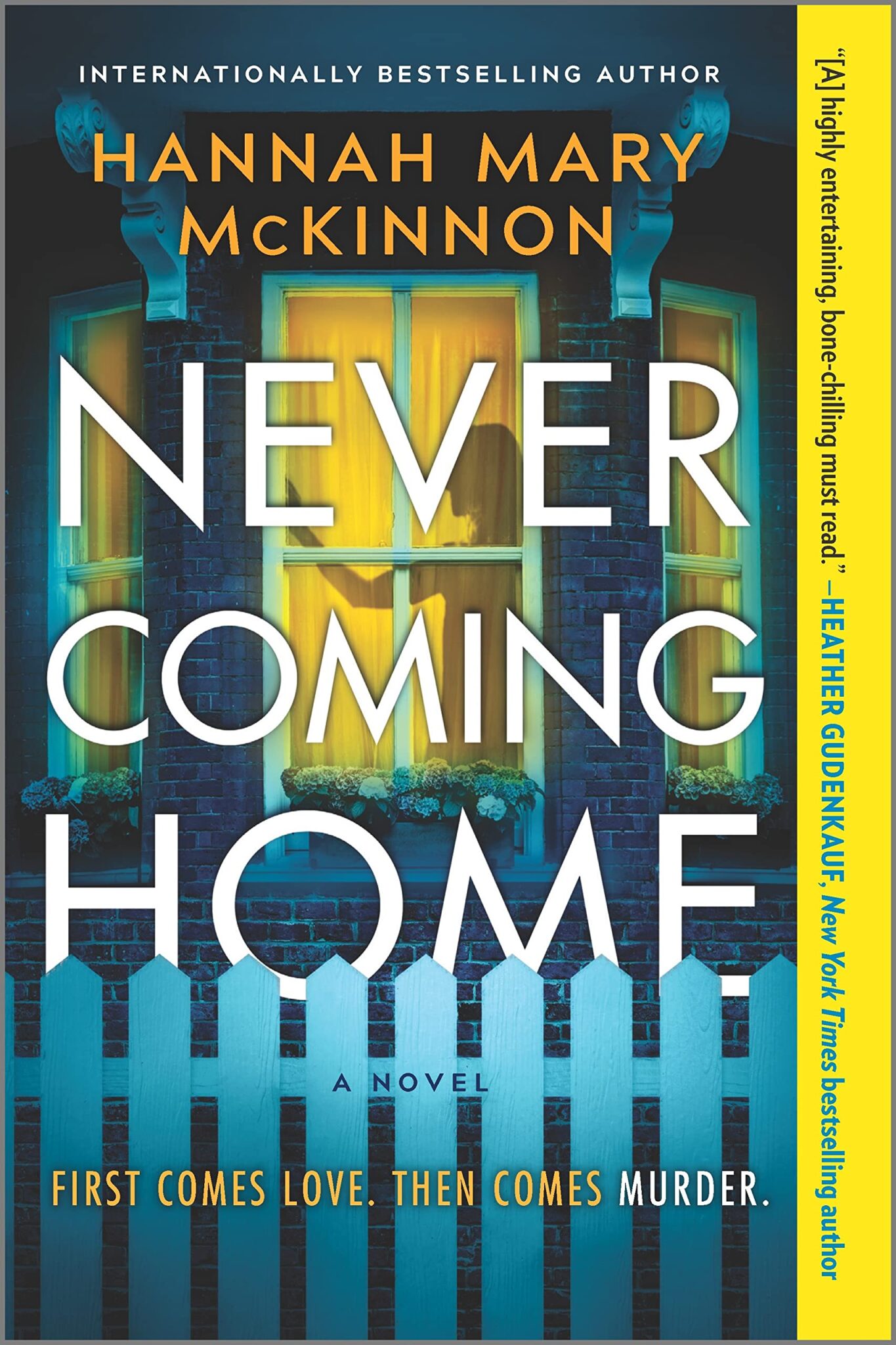 Never Coming Home
by Hannah Mary McKinnon
Lucas Forester married for money. He just wanted to get his hands on his uber-rich wife Michelle's money, divorce her, and disappear into the night. But an ironclad prenup made that impossible, so he had to resort to a drastic measure: having her killed. Lucas was meticulous, careful; he planned the perfect murder. Or did he? When mysterious postcards keep showing up, he starts to think there may be someone out there who knows something, as impossible as that seems. Will he get away with it after all? Pub Date: May 24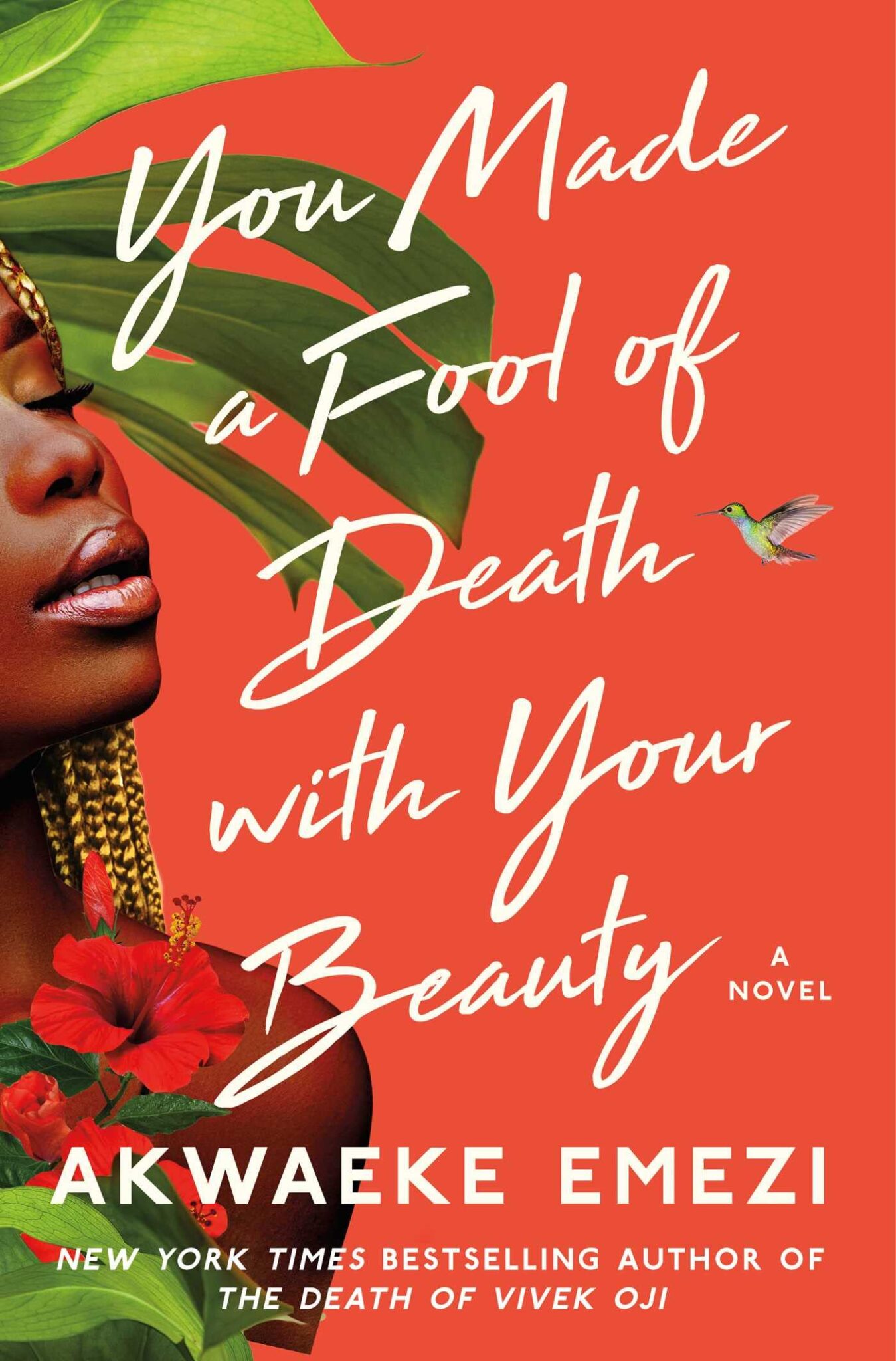 You Made A Fool Of Death With Your Beauty
by Akwaeke Emezi
This much-anticipated novel is inspired by Emezi's own love for romance novels. Five years after the love of her life died in an accident, Feyi Adekola is piecing her life back together. She's living in a studio in the same building as her best friend and painting again. She's not ready for a serious relationship, but when Feyi meets a hot stranger at a party, they begin a whirlwind romance—one with fancy trips, indulgent meals, and serious connections for Feyi. The only thing threatening to put a damper on her new life? The fact that she can't keep her eyes off her new beau's father. Pub Date: May 24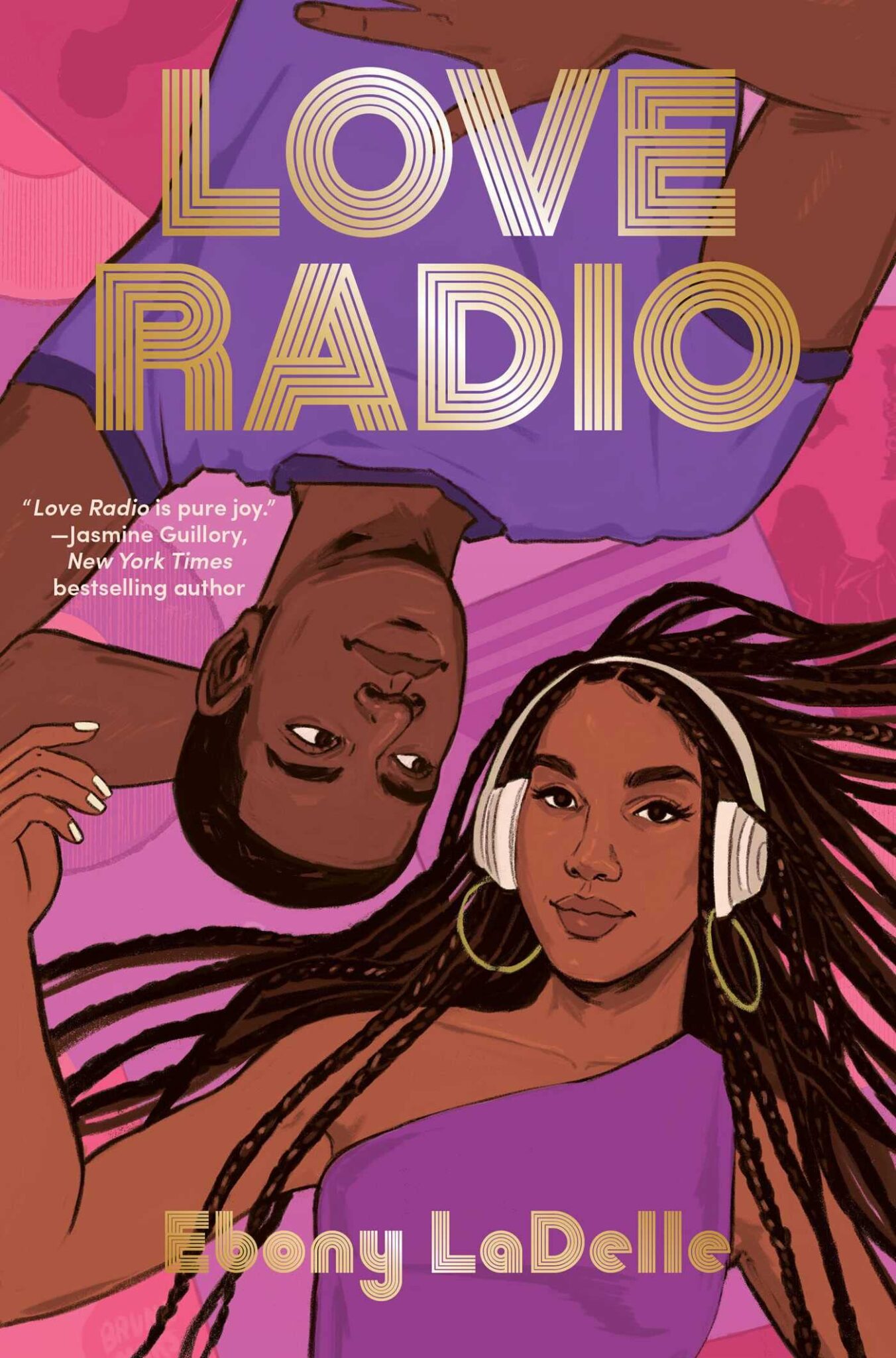 Love Radio
by Ebony LaDelle
I've been waiting for this one for what feels like forever—it's been described as Hitch meets The Sun Is Also A Star. It's about a teen DJ who's a total romantic, who meets (and falls for) an aspiring novelist who couldn't care less about all that mushy stuff. Pub Date: May 30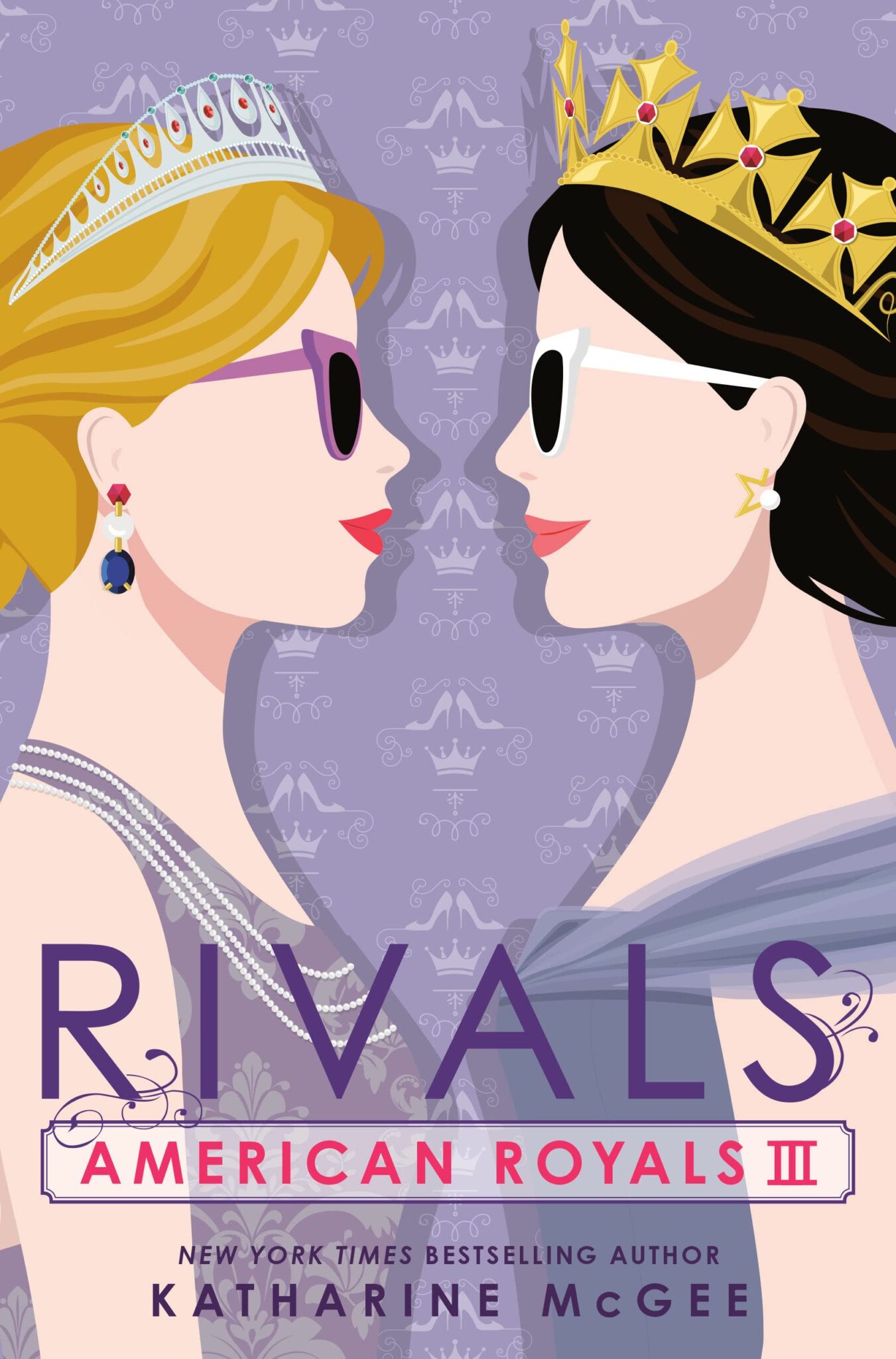 American Royals III: Rivals
by Katharine McGee
The American Royal family (no, not the Kardashians) are back in the third installment of this beloved series. Queen Beatrice gets drawn into the inner circle of a glamorous foreign princess, which presents complications. Speaking of complicated, so is Sam's relationship with Lord Marshall Davis. And Nina and Daphne team up to take down the scheming Gabriella Madison. It's all coming to a head in the next part of this saga. Pub Date: May 31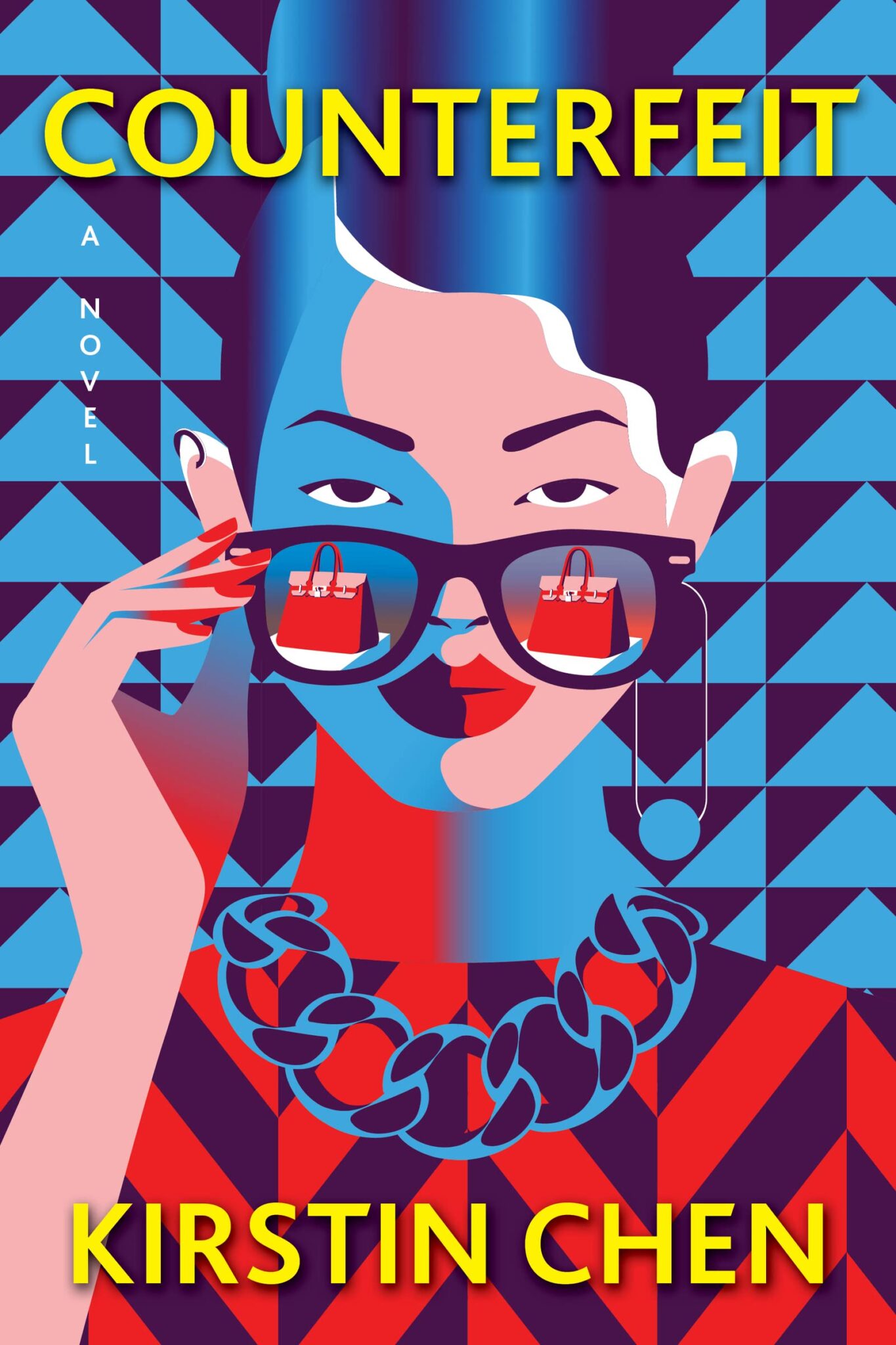 Counterfeit
by Kirstin Chen
We've got crime, we've got estranged friends reuniting, we've got an interrogation of the model minority myth. Former BFFs Ava Wong and Winnie Fang reunite when Winnie needs Ava's help running her lucrative counterfeiting scheme. Pub Date: June 7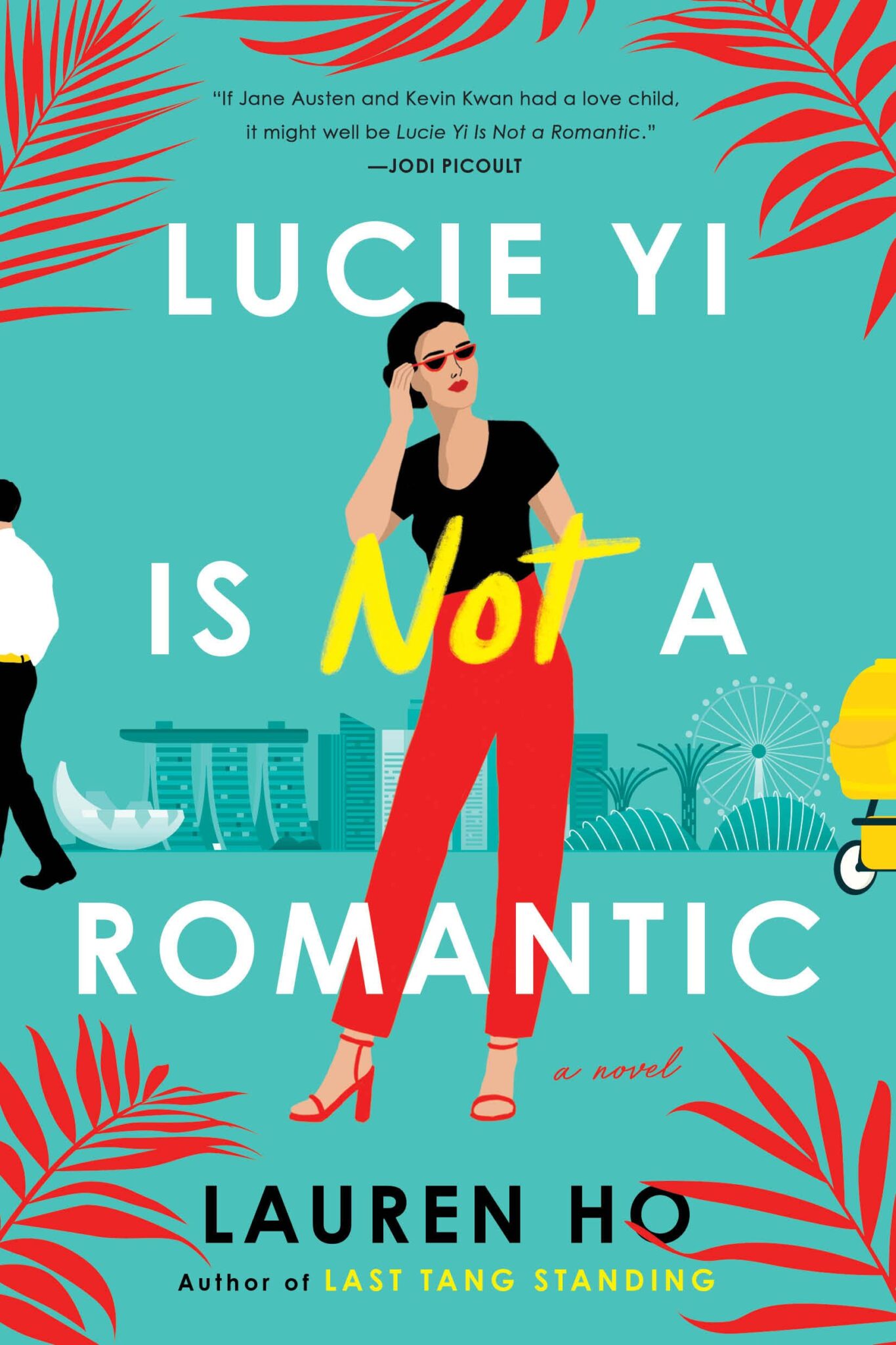 Lucie Yi is Not A Romantic
by Lauren Ho
Written by the author of Last Tang Standing, you're in for a funny and relatable ride. After suddenly bursting into tears at a baby store (relatable), Lucie realizes she wants kids. Only problem? She's nowhere close to being in a relationship. But that's not really a problem since it's 2022 and there's an app for everything, which is how Lucie finds herself on a site that's basically Match.com, but for co-parenting. She and her match, Colin, agree to raise a baby together without a romantic relationship. Sure, what could go wrong with that plan? Pub Date: June 21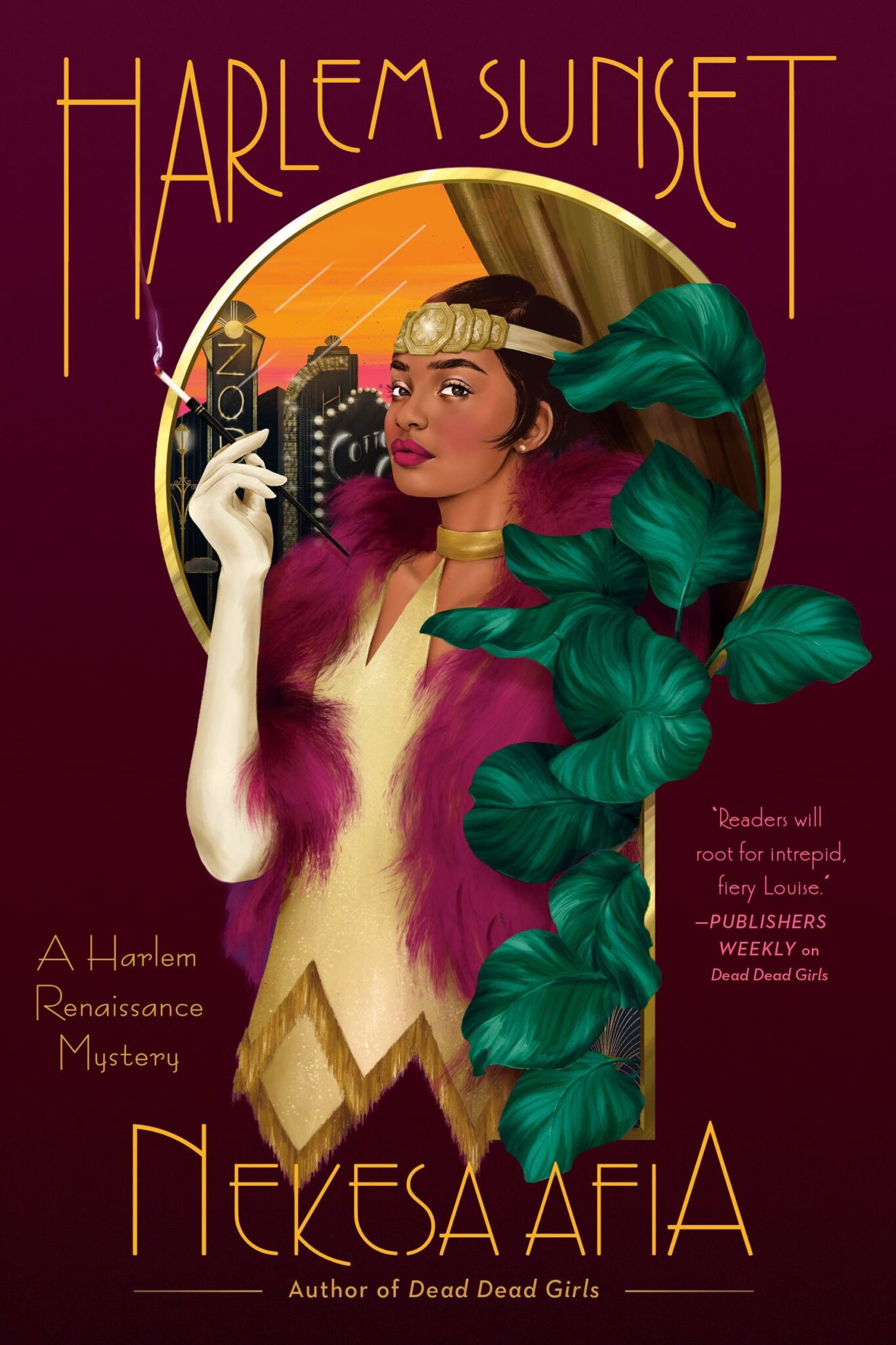 Harlem Sunset
by Nekesa Afia
In the sequel to Dead, Dead Girls, Louise Lloyd is back, but still haunted by her first case. She reconnects with a woman whom she was kidnapped alongside as a teen, and they (along with Louise's girlfriend) spend the night drinking and catching up. The next morning, Louise's girlfriend wakes up covered in blood, with the other woman lying dead. Knowing there's a target on her back, Louise has no choice but to solve the murder before she gets wrapped up in it. Pub Date: June 28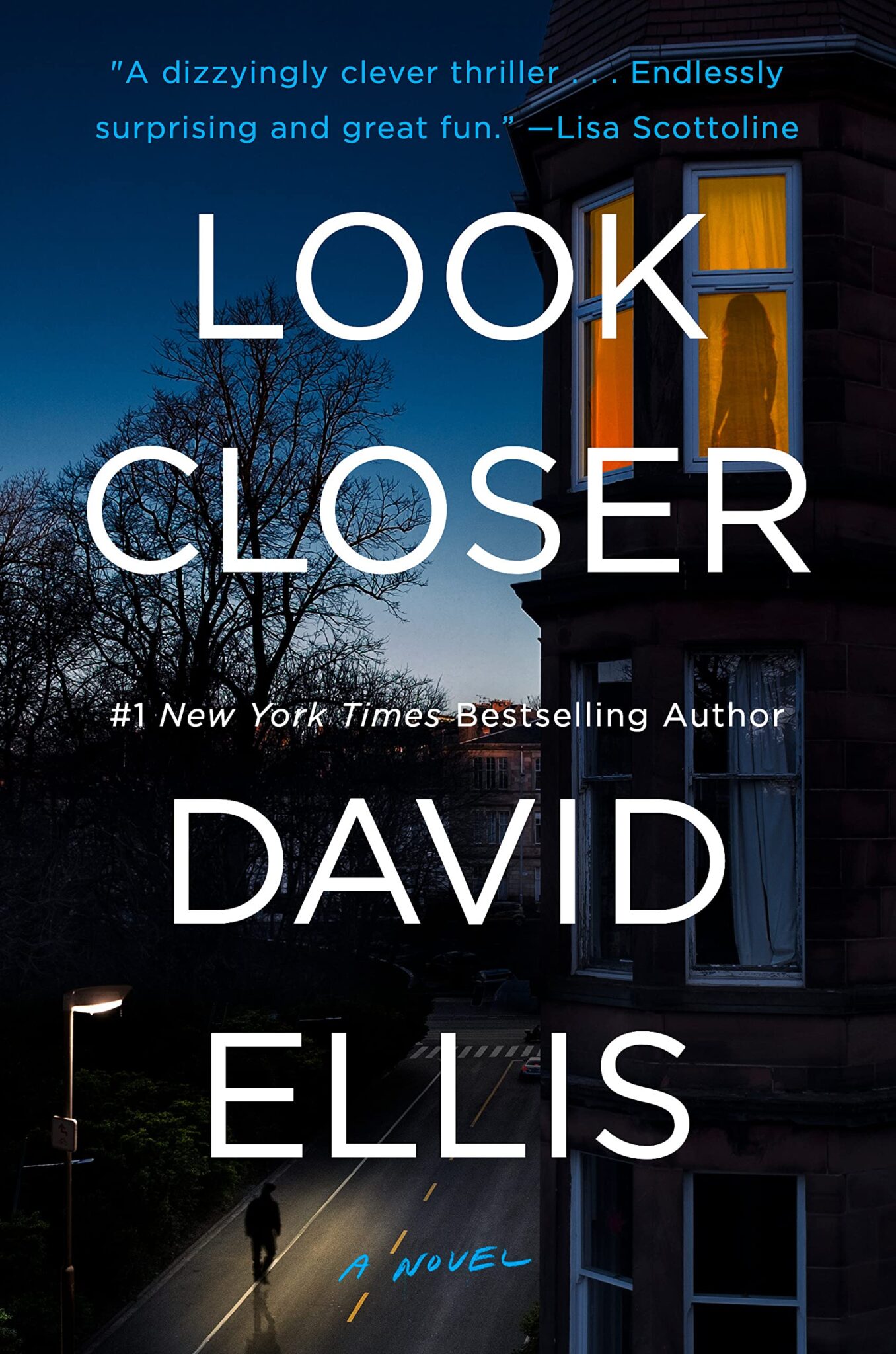 Look Closer
by David Ellis
It's rare that a thriller actually catches me by surprise these days, which is why I can't recommend Look Closer enough. It opens with the brutal murder of Lauren Betancourt, a beautiful young housewife living in a ritzy suburb of Chicago, who's killed on Halloween night. Then, we meet Simon Dobias, a super smart law school professor who's married to Vicky, a domestic violence counselor, who has a connection to Lauren. I don't want to give too much away, so I'll just say that down to the very last page, nothing is what it seems. Told through diary entries, text messages, and multiple POVs, this will keep you guessing until the end. Pub Date: July 5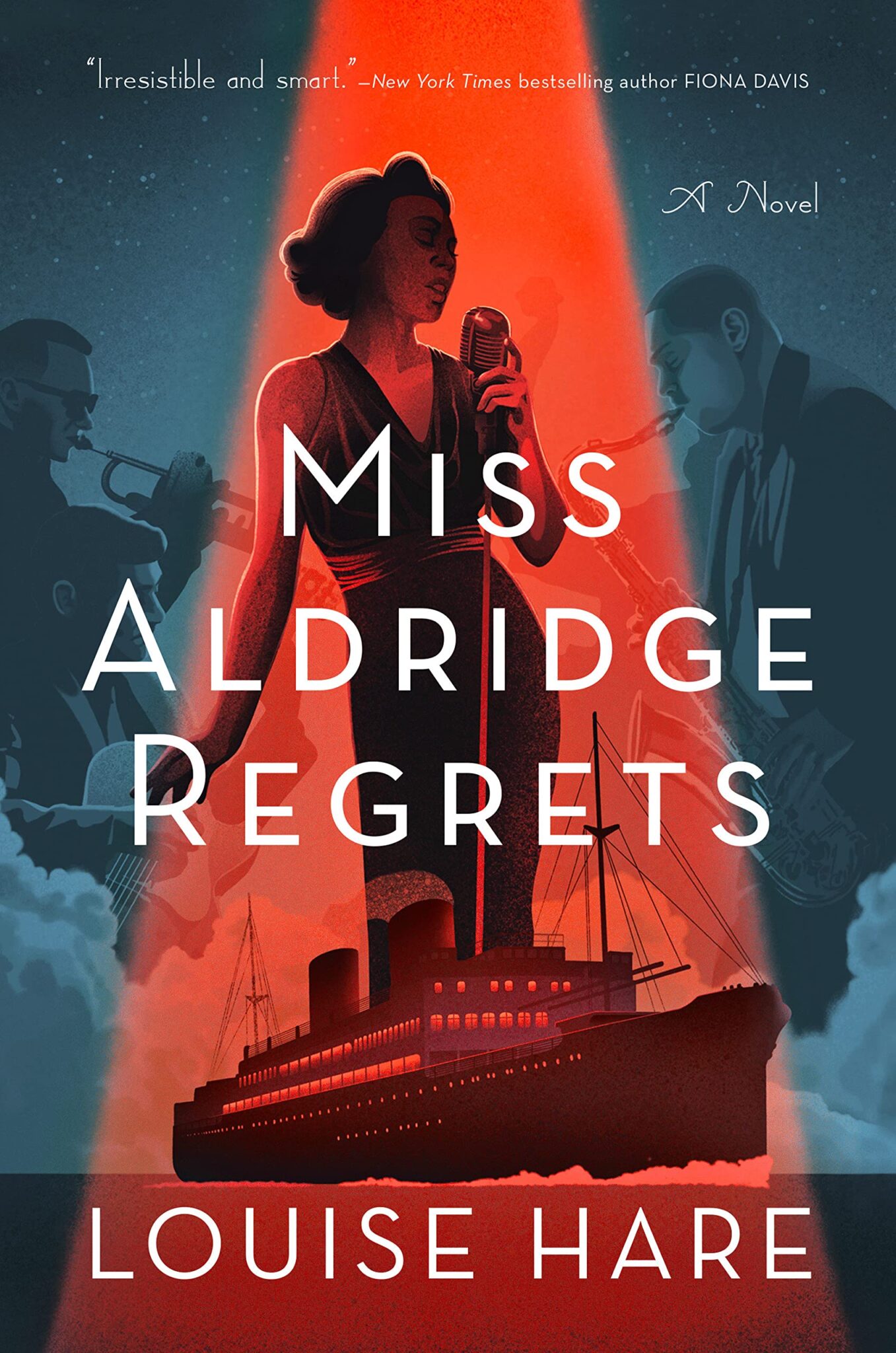 Miss Aldridge Regrets
by Louise Hare
If you like period pieces and mysteries, or are a fan of Passing or Death on the Nile, you'll love the first in a new series by Louise Hare. Miss Lena Aldridge is a multiracial jazz singer and actress who occasionally passes for white. While singing in a dingy club in London, she's approached by an American businessman with the opportunity to become a Broadway star. Once across the pond, she meets an American family who take her under their wing… until members of the family start dropping like flies, and suddenly Lena is the number one suspect. Pub Date: July 5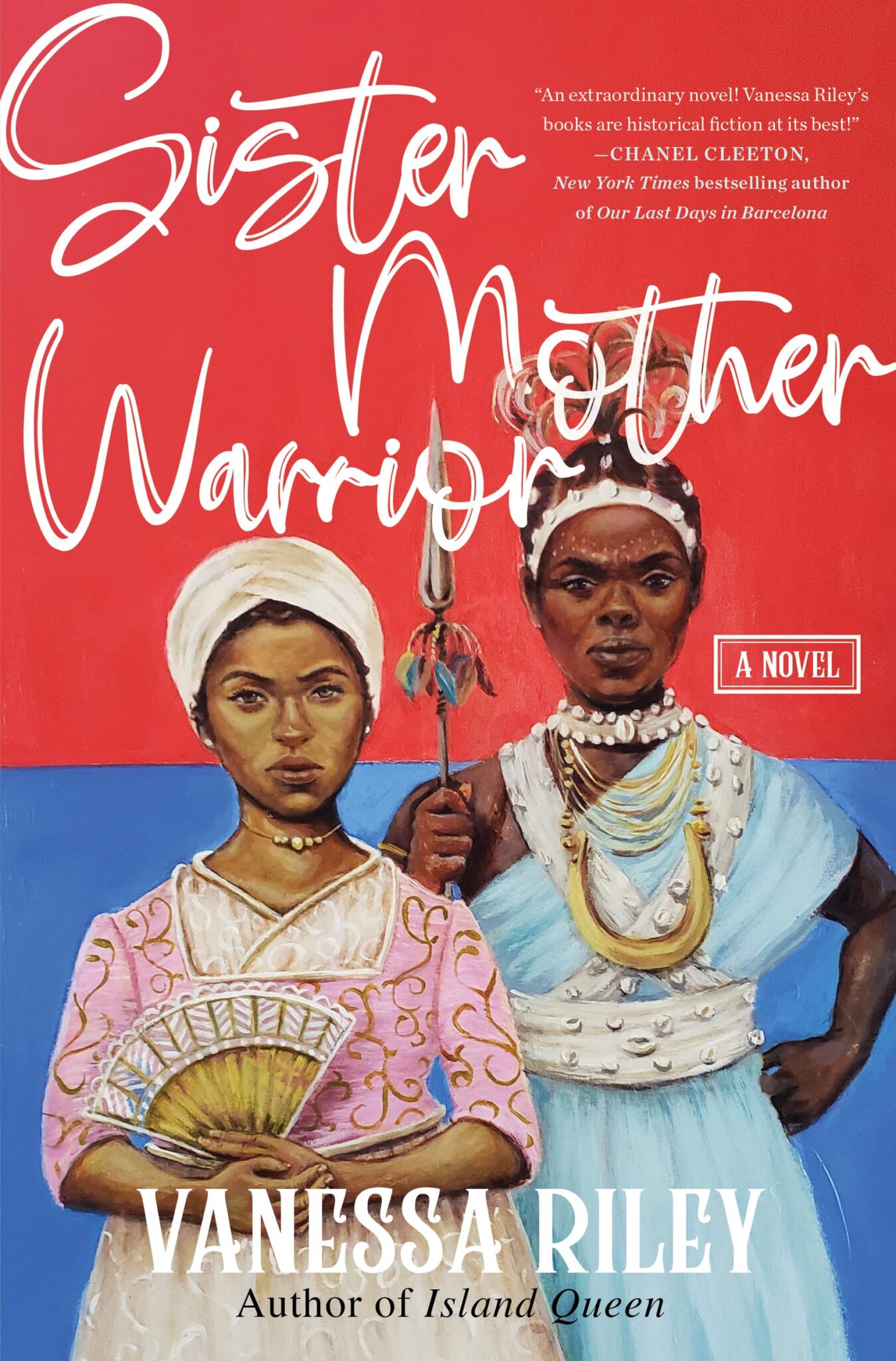 Sister Mother Warrior
by Vanessa Riley
This historical novel tells the stories of two real figures, Gran Toya and Marie-Claire Bonheur, and how their lives intertwine as both women play an important role in the Haitian Revolution: Toya as a warrior at the forefront, and Bonheur as the spouse of revolutionary and later, general, Jean-Jacques Desaslines. Pub Date: July 12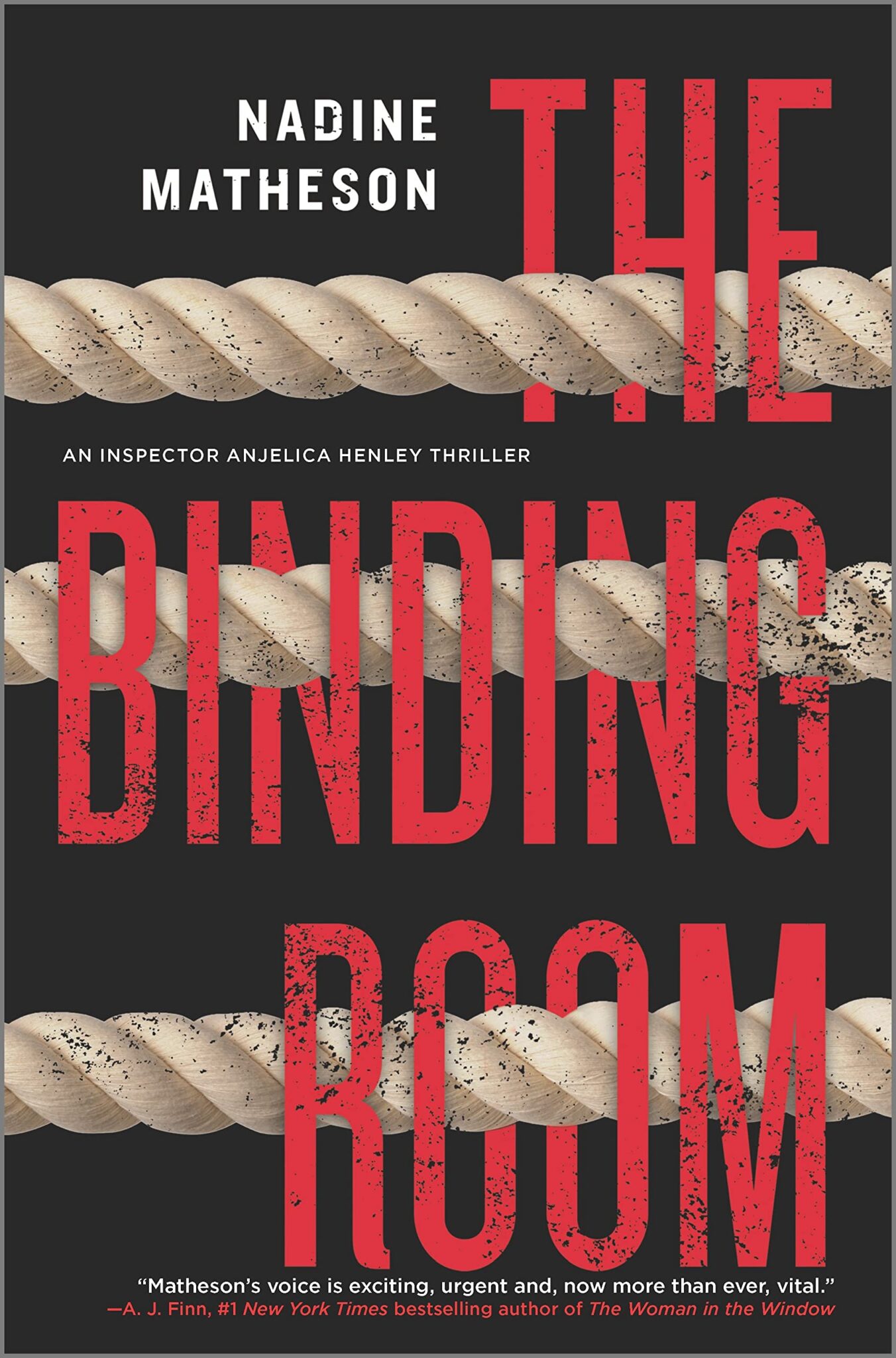 The Binding Room
by Nadine Matheson
From the author of The Jigsaw Man comes another Detective Anjelica Henley novel. DI Henley is called to investigate the murder of a well-liked preacher, and discovers a ritualistic killing in the process. Looks like the members of this church forgot the "Thou shalt not kill" commandment. As the victim count grows, the stakes get higher, since DI Henley might be next if she doesn't solve it. Pub Date: July 12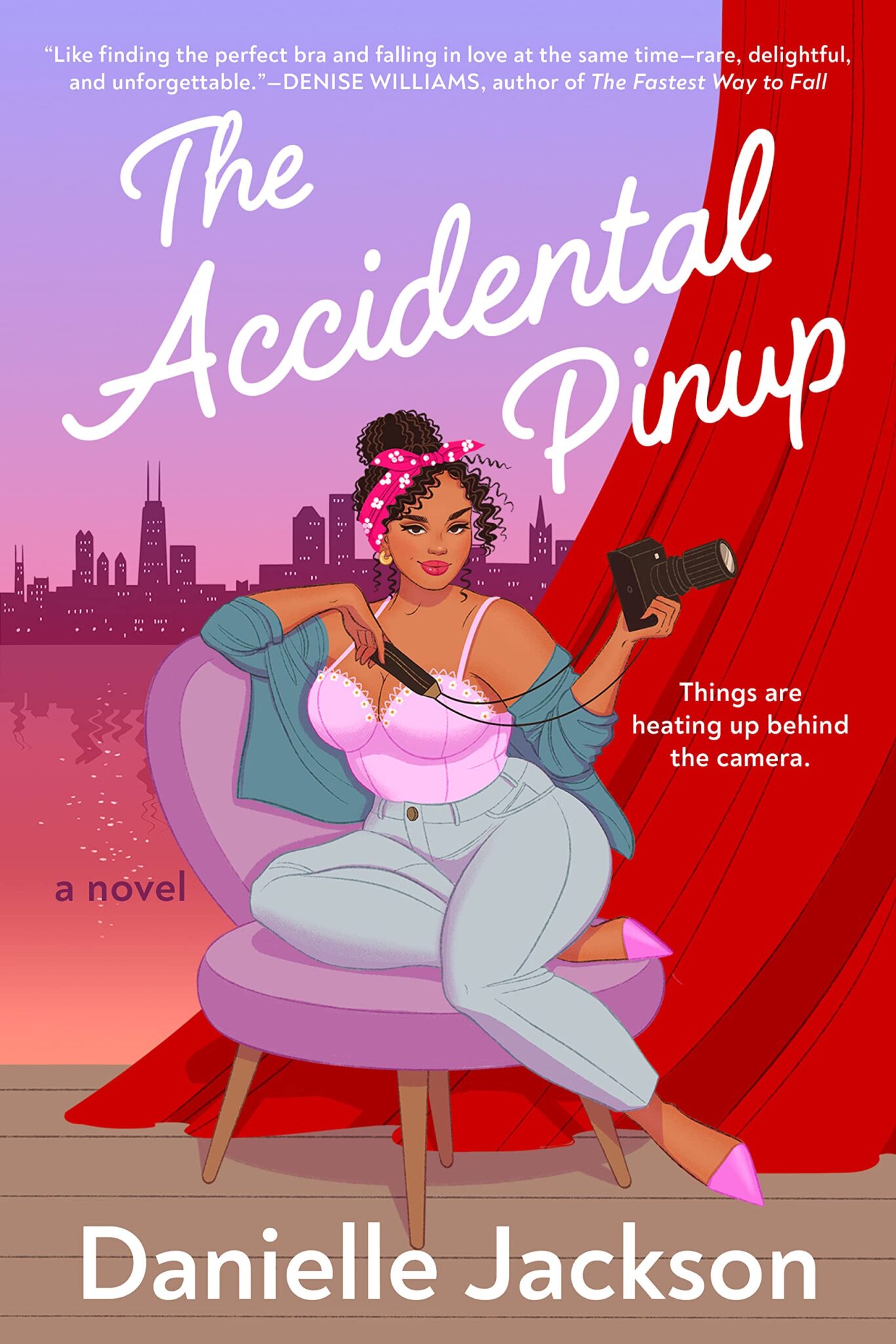 The Accidental Pinup
by Danielle Jackson
I wish that was the title of my autobiography, amiright? Anyway, this body-positive rivals-to-lovers rom-com is going to make you feel allll the feelings. When two competing photographers get contracted to work together on a body-positive campaign, they quickly go from butting heads to… nvm. Pub Date: July 19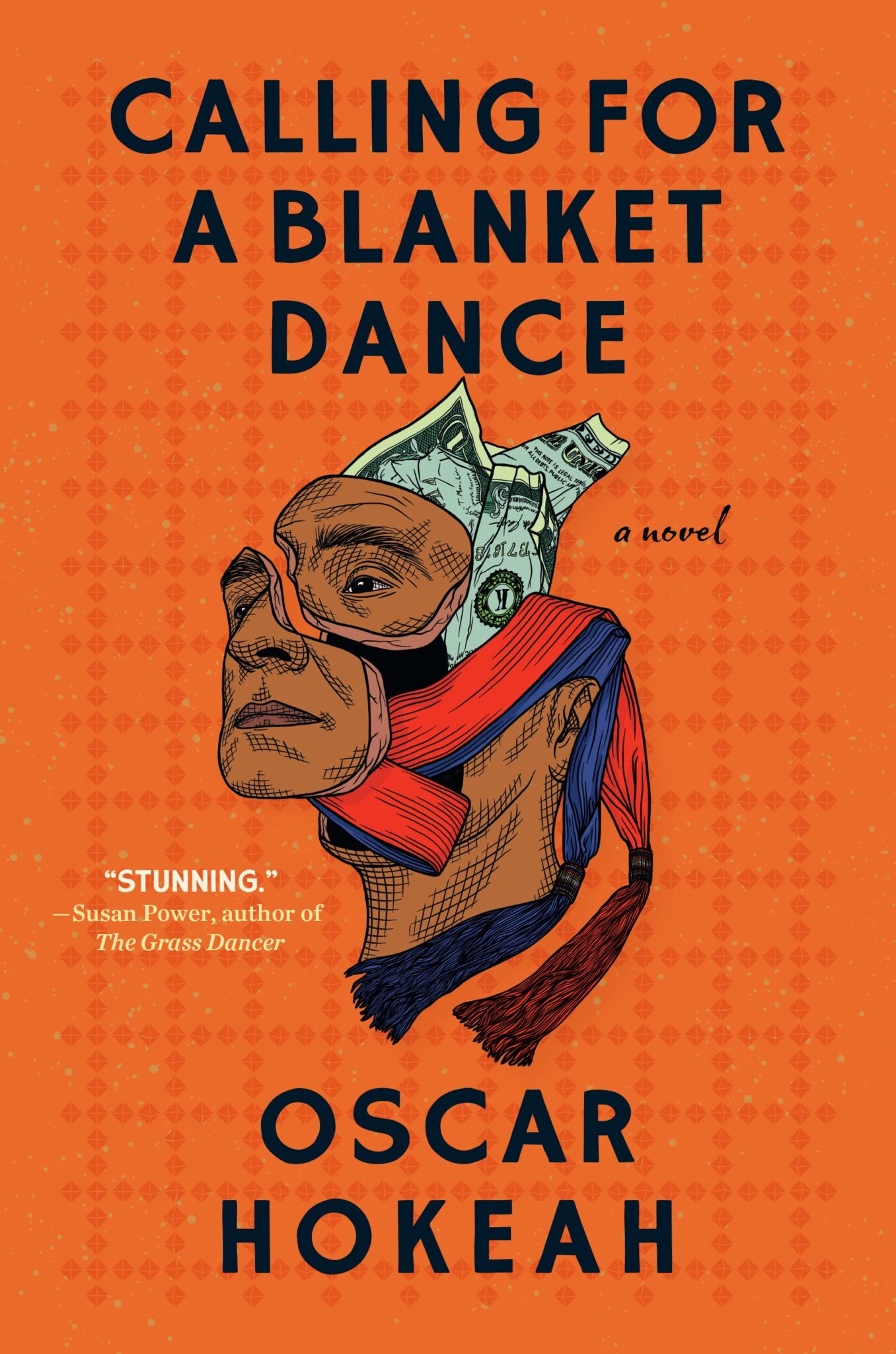 Calling For A Blanket Dance
by Oscar Hokeah
This novel, inspired by Hokeah's experience and Native American and Mexican heritage, tackles issues like financial instability, imprisonment, alcoholism, and the search for a familial identity, told through multigenerational POVs. It follows Ever Geimausaddle as he navigates hardships throughout his life, such as his father being brutalized by police and his mother's issues with employment. As an adult, he's faced with the choice to relocate and, in contemplating that, must decide the type of person he wants to become. Pub Date: July 26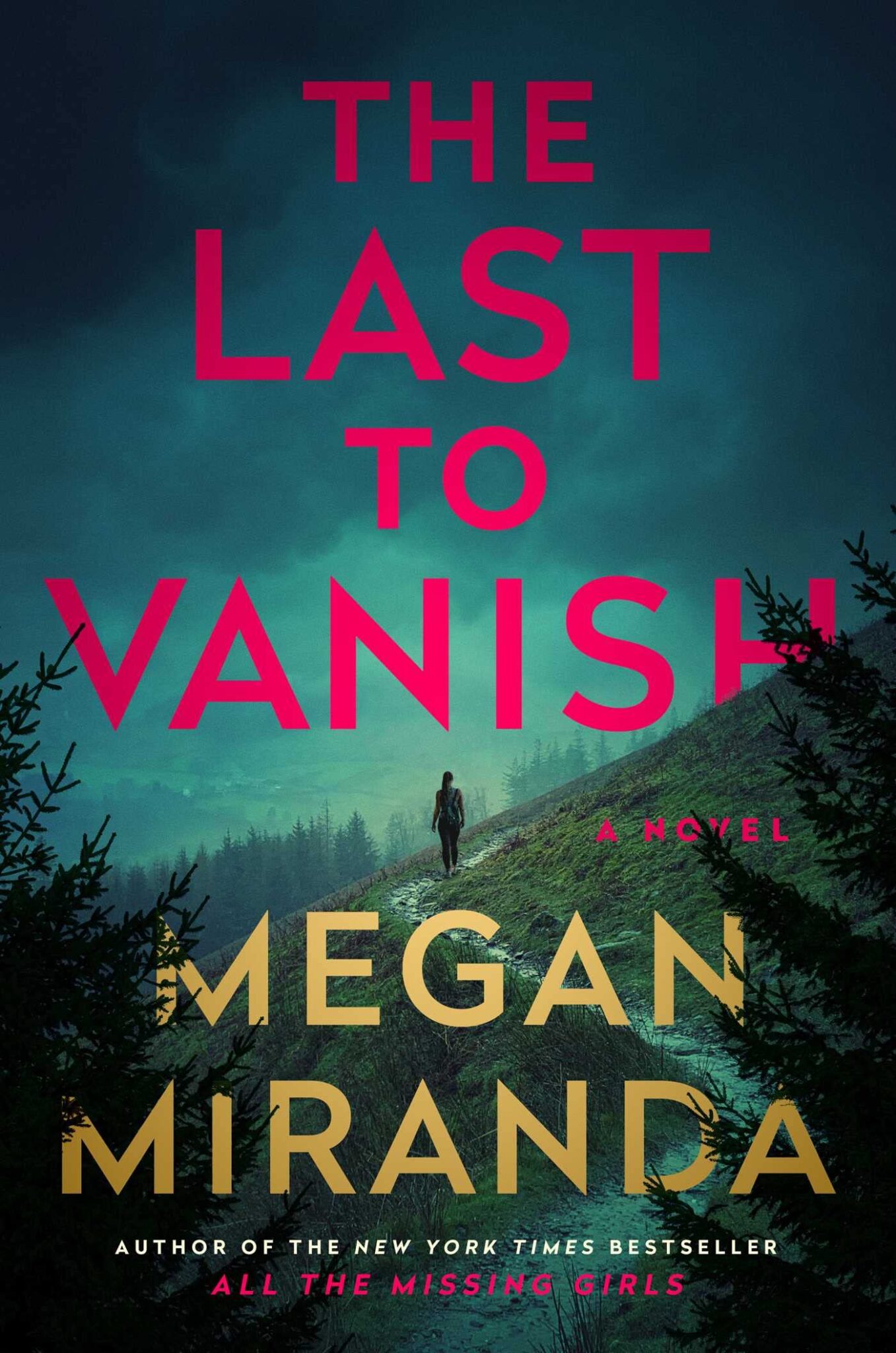 The Last To Vanish
by Megan Miranda
Megan Miranda fans, the wait is over. The Queen is back with another twisty thriller. This one takes place in a North Carolina town near the Appalachian trail whose major attraction is a quaint inn called Passages Inn… and whose claim to fame is a series of disappearances that go back decades. Newcomer Abigail Lovett starts rubbing people the wrong way when she starts asking questions about what happened. Pub Date: July 26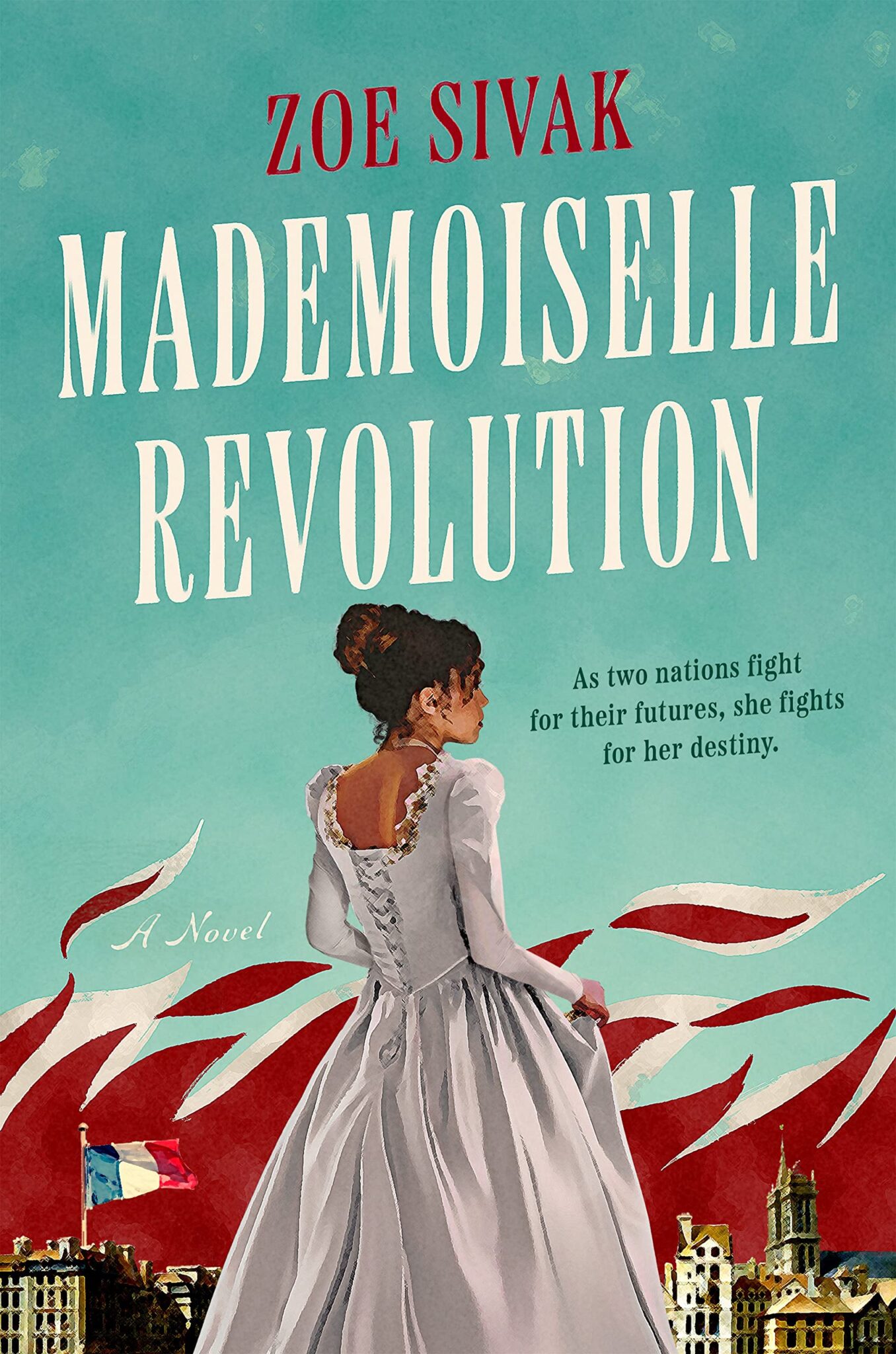 Mademoiselle Revolution
by Zoe Sivak
Sivak's debut is a historical fiction novel about a biracial and bisexual woman, Sylvie de Rosiers, who lives a relatively comfortable life in Saint-Dominque (later Haiti). Her life is uprooted when she flees to Paris during the uprising in the 1700s, only to connect with the minds behind the French Revolution. Pub Date: August 2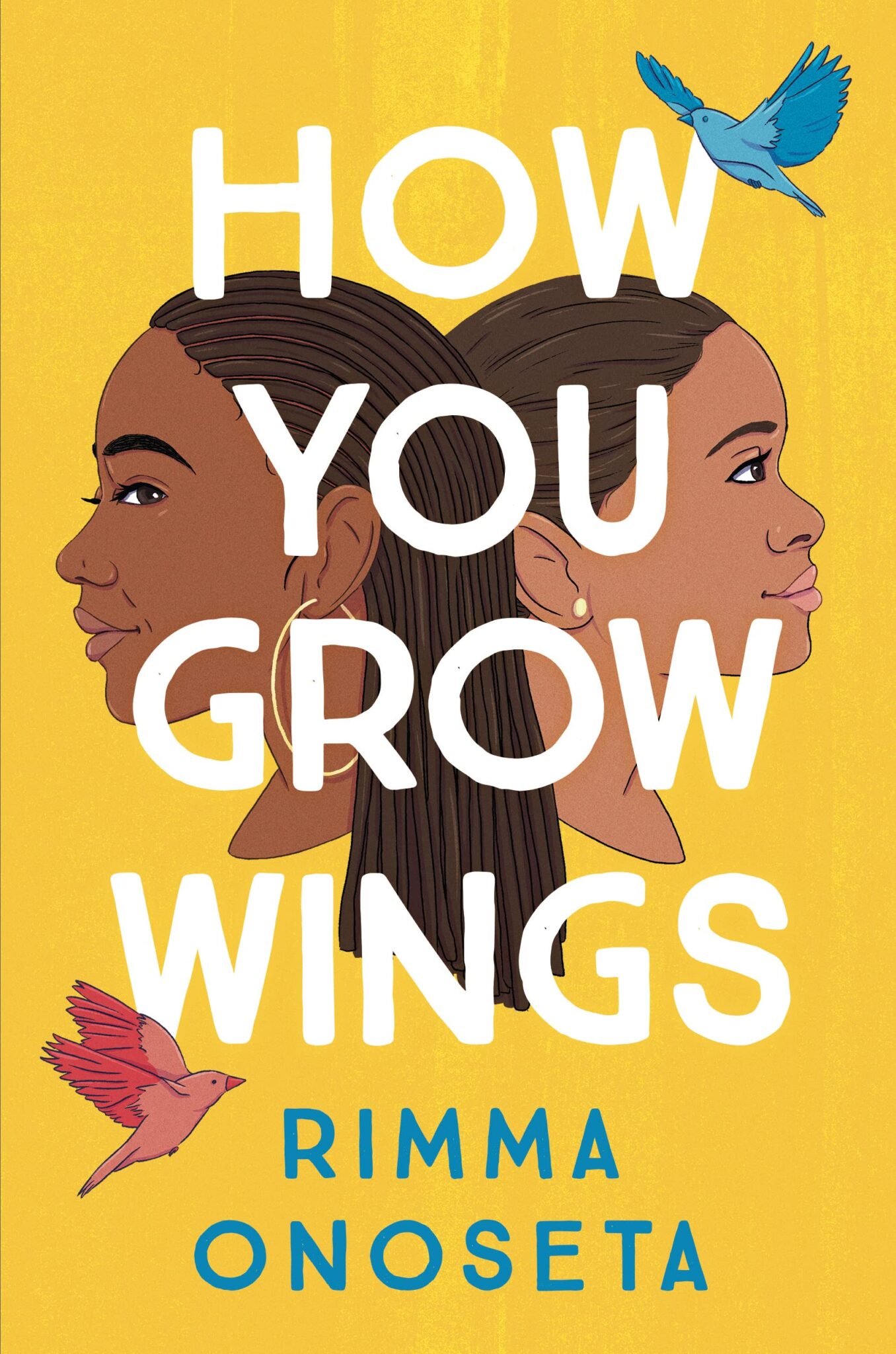 How You Grow Wings
by Rimma Onoseta
With an over 4.5 star rating on GoodReads, this novel is one you won't want to skip. It's about two sisters who are polar opposites and living with an abusive mother. Both sisters leave the home, but under vastly different circumstances, which changes the course of their upbringings. When they're reunited, they are forced to reckon with how much their paths have diverged. Pub Date: August 9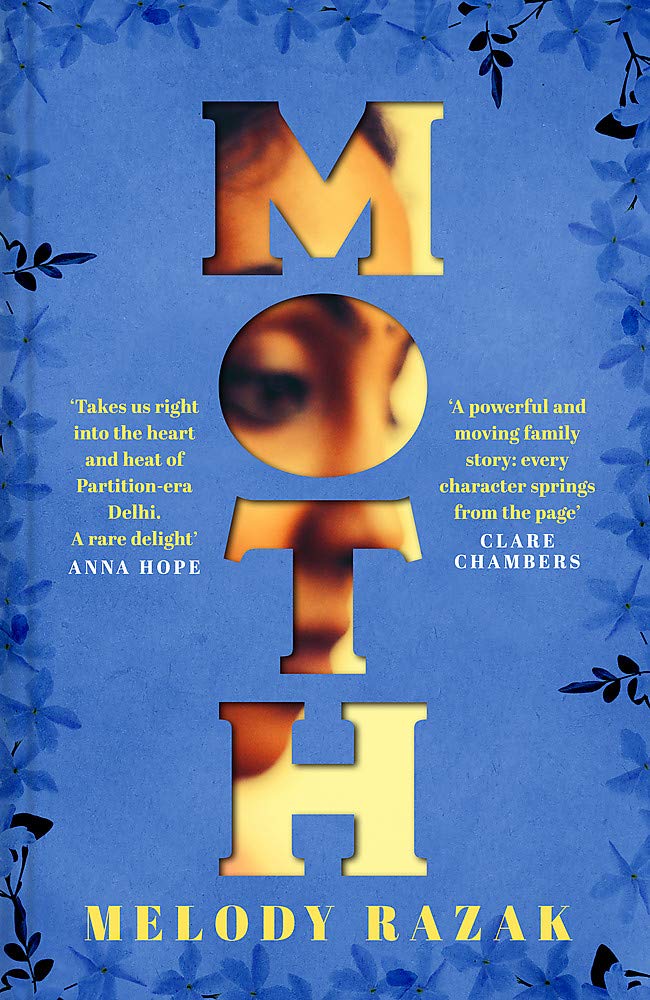 14-year-old Alma is set to be married, even though her parents are worried she's too young. It's Delhi, 1946, and political unrest threatens to throw the city into chaos. Alma's grandmother meddles in the engagement, which sets off a series of events that divide the family. Pub Date: August 9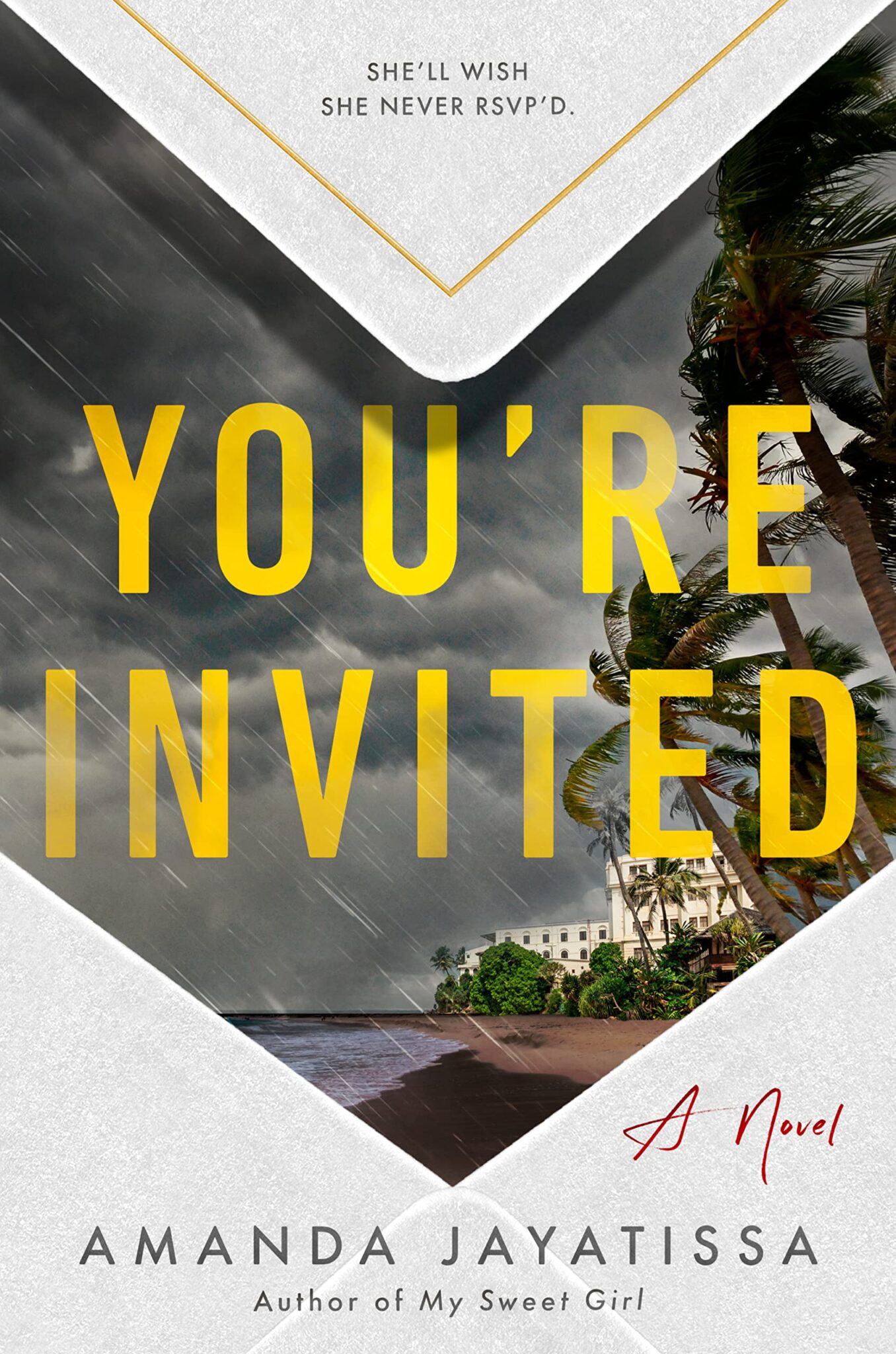 You're Invited
by Amanda Jayatissa
After receiving rave reviews for My Sweet Girl, Jayatissa returns with another gripping thriller about a bride who disappears, and her best friend, who might know more than she lets on. Amaya is surprised to receive an invitation to her former best friend Kaavi's wedding in Sri Lanka, since she's only gotten radio silence from Kaavi for the past few years. She's even more surprised to find out who the groom is: her ex. Amaya knows then that she has to stop the wedding from happening. Told in alternating POVs from Amaya's perspective leading up to the wedding and interviews with guests afterwards, you'll have to try to piece together what happened and figure out just how reliable of a narrator Amaya really is. Pub Date: August 9
Image: Les Anderson / Unsplash