Wait, Can Taking Biotin Be Bad For You?
Unless you've been mia for the past few years, you know that biotin is the holy grail for fabulous hair, nails, and skin. Why? Your hair, skin, and nails are made up of a protein called keratin (yes, like the semi-permanent hair straightening treatment you get to tame your locks). Biotin helps to improve your keratin levels, and as a result, strengthens your hair, skin, and nails. Research is limited on the success of taking biotin, but from the countless celebrities who promote biotin-rich gummies (or start feuds over them—I'm talking to you, James and Tati) and from my own friends' personal experiences, it can work. Want long locks? Biotin. Nails that won't break? Biotin. Hydrated and acne-free skin? Biotin. Or so we've been told by the beauty industry. But there's surely a catch, right? We can't have nice things without consequences, RIGHT?? Ugh, you know the world too well. Of course there is.

What's The Catch?
Recent research has shown that biotin can skew medical tests. Uhh, what? The FDA warns that taking an excess of biotin, also known as B7, can cause tests to come back falsely negative or positive. In a recent statement, the FDA said that there has been "an increase in the number of reported adverse events  related to biotin interference with lab tests." Yikes. Some common tests that can be impacted by your biotin pills and cause possible misdiagnoses include troponin (diagnose heart attacks), vitamin D levels, thyroid and other hormone tests, such as parathyroid hormone and cortisol.
The recommended dose for biotin is 30 micrograms, but many of the pills on the market range from 5,000 to 10,000 micrograms. For example, the beloved SugarBearHair gummies contain 5,000 micrograms of biotin, 1667% of your daily recommended dose. That's not a typo—that is way more than you need every day. But, despite the potential test complications, taking that much Biotin all the time doesn't necessarily pose an immediate health risk. Since biotin is a water-soluble vitamin (meaning you pee out any excess of the vitamin in your system), overdosing is unlikely, according to Health Line. TG for small miracles.
So Should I Stop Taking My Gummies?
Wow, don't do anything drastic. While biotin can skew some medical results, it doesn't mean it will skew all of them. The best thing to do? Tell your doc that you're taking biotin (and any other meds or vitamins) before you get any testing done. This way, they can advise you on if you need to stop taking the pills for a period of time before getting bloodwork or to keep it in mind when they analyze your results. If you want hair that makes people think you bought it, and you feel like the supplements are helping, and your doctor is fully aware and on board, stick to taking the pills. 

If you're now worried about taking biotin (sorry), there are tons of foods to help you get your daily dose in. Almonds, egg yolks, spinach, and sweet potatoes are just a few foods that can help with your locks.
Images: Giphy (2)
Should You Buy The Stuff 'Bachelor' Contestants Sell On Instagram? An Investigation
By now we all know that being on The Bachelor or its adjacent shows is simply a gateway to finding love becoming a D-List celebrity. Basically every ex-contestant leaves their day job the day they step foot in the mansion, and while some have since found success as a writer (Andi Dorfman), a sportscaster (Jordan Rodgers), or professional gym-selfie taker/Lifetime Network actor (Nick Viall), most are making the big bucks by simply peddling random shit on Instagram. Oh, the places you can go when you are hot and have no shame…
If you haven't seen their ads by now, then please tell me how you have the self control to NOT follow them on Instagram. Because I have been suckered into trying at least one of their "favorite" products and I am still considering getting a pair of DIFF Eyewear shades. But for those of you that are considering a career in post-Bachelor product placement ads or can't decide if you should take retail advice from ex-reality TV stars who obviously didn't spend their own money on those items: here is our breakdown of the most popular products among ex-Bachelor contestants and our unsolicited opinion on whether or not you should give them a try.
Pushed heavily by Jojo, this subscription box costs $49.99 and is filled with "seasonal" beauty, style, and fitness products. I seriously wonder how much of this shit Jojo actually uses and how much ends up in her trash can. It does, however, appear to be worth the money. The items in each box are worth around $200 and you get them for less than $50. So if you are into random shit that you don't need and don't pick out—go ahead and sign up.
Yes, Amanda Stanton has incredible hair, but I seriously doubt it is because of a gummy vitamin that looks like a Care Bear. Most likely it's a combination of extensions and good genes, and the extra Biotin from these cartoon candies isn't making a whole lot of difference. I am however, impressed by her ability to carry the weight of all that hair on her 90-pound frame. Her head must be so strong. I can't pretend to be a total hater, though, I did try these for awhile because I am a sucker with thin hair. They tasted delicious and my hair did seem shiny.
This Toms-esque company donates reading glasses for every pair of shades sold, so by now, Jade and Tanner have likely helped an entire African village with their close-up vision.  The glasses cost $85 a pop (you can get 25% off if you use my a Bachelor discount code), which seems a bit pricey for an item that is likely to get lost within a month. I have a serious sunglass addiction, so I will probably buy a pair before I finish writing this article—but I will feel bad about it. JK, I'll be helping people read; this is a great use of money I don't have. I do, however, recommend that you practice the restraint and stick to $15 knockoffs.
Meal prep/delivery companies like HelloFresh are popular among Bachelor celebrities Sean and Catherine, Olivia Caridi, Robby Hayes, and actually, everyone else. With plans of $9.99 per serving where you still have to do all the work/cooking, I really don't understand how this is a superior option to delivery. I will gladly pay 10 extra dollars a meal to ensure I never have to clean a dish. But if you like to cook and don't have the time to go shopping yourself, this seems like a more responsible subscription plan than a FabFitFun box.
Dean Unglert and his more attractive, less-of-a-fuckboy older brother figure, Peter "Why Aren't You The Bachelor" Kraus, have both found a sponsor in MVMT watches. While I am glad there is some Instagram work for the men of the franchise, and these are nice looking watches, I don't totally understand how this is a real company. Do people still wear watches? Is there some sort of watch revolution that I wasn't aware of? I don't get it, but I would hate someone wearing a MVMT less than I hate anyone wearing an Apple Watch—so if you are in the market for some wrist flair, go ahead and drop $100+ on one of these babies.
How To Get Longer Hair Without Resorting To SugarBearHair
From Rapunzel to Kim Kardashian and Ariana Grande, long hair has been in for a while now. I mean, even Amber Rose was rocking long hair at the VMAs this year—that's how you know this shit is serious. And during New York Fashion Week this year, a bunch of designers gave their models extensions down to their butts—which seems impractical if you ask me, but I guess that's why nobody asks me. So yeah, unsurprisingly, long hair is here to stay. But what's probably not here to stay? The money in your bank account. Extensions are expensive af, but there's an easier and cheaper way to get long locks. And no, a certain sugary bear-shaped gummy vitamin is not involved in the making of this hair. Here's all the shit you need to buy so you can embody the "long hair, don't care" life.
For starters, nothing is going to change if you have a shitty shampoo. You need a volumizing vitamin-loaded shampoo that will give you bounce and tons of nutrients that encourage quick growth. The infused Vitamin B helps strengthen and thicken fragile hair so you won't feel like you're pulling clumps out of your head every morning. (P.S., if you're doing that, read this on how to prevent your hair from falling out.) Don't forget to use the corresponding conditioner because if not, did you even really wash your hair?

This is basically a bomb facial for your hair. This treatment prevents hair breakage by strengthening each and every follicle, all the way through each strand. It ensures your hair stays strong enough to not fall out in order for it to grow faster and actually stay long, that way you're not wasting your precious time. Use in between shampoo and conditioner for like, 5 minutes.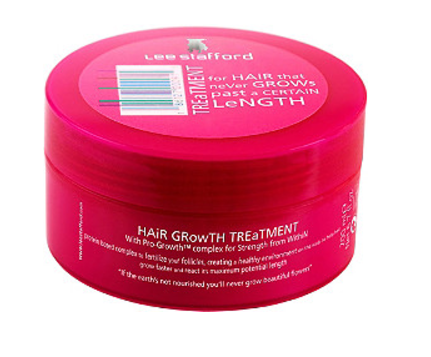 On the rare chance that you didn't know biotin was the holy grail for hair, now you know. Biotin encourages hair strength and growth like nothing else. Needless to say, this oil treatment that's composed of a lot of biotin and collagen hydrates, protects, and nourishes your hair for extra long, voluptuous, healthy locks. It def doesn't make your hair look greasy, and the fact that it smells like a tropical rainforest is an added bonus.

I know people say perfection isn't real, but they obviously haven't met me used coconut oil. Coconut oil works for just about anything you can imagine—from makeup remover to acne-free skin (bless) to insanely healthy hair. This multi-purpose detangler can also be used as a leave-in conditioner that softens and strengthens your hair. After regular conditioner or in place of it, leave this in for just a few minutes before rinsing out and voilà. No more ripping your hair out after brushing it.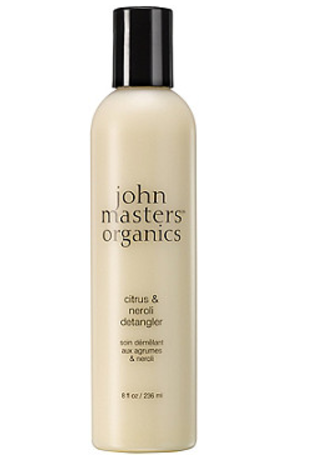 As an apology to your very likely heat-damaged hair, apply this finishing treatment to the very ends of your hair after styling—wet or dry, whatever floats your boat, it doesn't matter. Not only does it allow your hair to grow a million times faster and give it a gorge shine, but it also helps with oil control and eliminates frizz all at the same time. Ugh, there is a god.