A Fake Sugar Daddy Scammed Women Out Of Thousands Of Dollars
If you're anything like me—aka not a Kardashian but vaguely aspiring to live like one—then I imagine you've considered the idea of a sugar daddy. Don't lie. No matter how "moral" you are, the idea of being handed five-figure checks while being asked to make zero spreadsheets on Excel is an appealing prospect. Of course, men have figured out how to ruin even this arrangement. Last week, the New York Times broke a story on a fake sugar daddy who scammed three women out of thousands of dollars. While scammer stories usually fill me with criminal aspirations glee, this one frankly just makes me sick. Read on for how your retirement plan these girls' quest for extra cash became a horrifying nightmare.
Last spring, Chandler Fowles, 25, met a man on SeekingArrangement.com. In case your sugar daddy interest has never progressed to this point, SeekingArrangement is the website where prospective "sugar daddies" and "sugar babies" make profiles and make plans to meet up. The man Fowles matched with said he was an investment banker at Bain, and "offered her a 'generous' weekly allowance." The man, who first went by "Jay," and then "Ron," proposed the following meetup with Fowles and a female friend. He offered $2,500 "for sex and to cover the cost of a hotel room." Fowles was instructed to cover initial costs herself—including dolling herself and a friend up with a "smoky eye and nude lip," per his preference. At the hotel, "Ron" walked her through setting up a PayPal account and submitting a request. After leaving the hotel, she saw that the request had never been completed.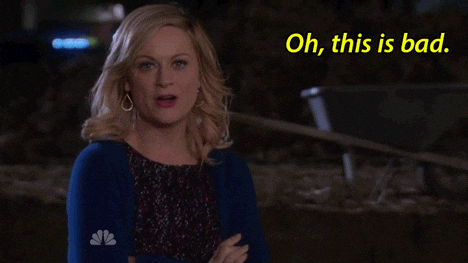 Some time later, Fowles' friend saw "Ron" on Tinder—and this is where sh*t gets crazy. Fowles and her friend came up with a plan to reveal his identity. Fowles' friend arranged a date with "Ron" at a bar, and the bartender agreed to take down his name and credit card information when "Ron" bought a drink. (Sidenote: where can I find bartenders this loyal?? Or friends this loyal, for that matter?) Fowles' friend, who sounds like a badass, texted "Ron" while he waited at the bar: "I'm anxious. Get me a prosecco so I can have a drink right away." Frankly, I hope she conducts all first dates like this even if she's not trying to pull off some surveillance sh*t. The bartender took his information, and Fowles and her friend got to Googling.
As we all know, there's nothing a woman scorned scammed out of thousands and tricked into sex can't find on the internet. They were quickly able to find out that "Ron" was actually a former City Hall employee and a current student at an NYU program. In other words, definitely not an investment banker. When the Times reached out to him for comment on the initial story, he said he didn't remember "the details," or "a promise of payment." He added that his SeekingArrangement profile was purely done as a "good way to meet women for non-transactional hookups." Yes, because the Tinder bio line "swipe right if looking to be spoiled," which he used, really targets the financially self-sufficient ones.
Honestly, I'd make more jokes about how bad this man is at even trying to hide his intentions, but that would be holding an NYU student to higher standards than our president. Like so many men in this day and age, this guy is a sh*tty person who does sh*tty things and a sh*tty job pretending otherwise. End of story.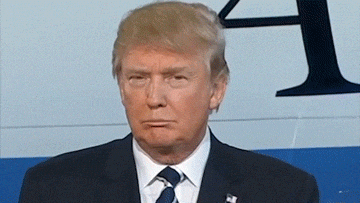 But wait! It's not the end of the story at all. When the Times ran the initial story about Fowles, two other women contacted them within a day of publication. Both of these women had been scammed by the same guy, with eerily similar details. "I don't know if telling you this will bring any justice to this situation or make it at all possible for someone to press charges against him," one woman wrote in, "but I had to write to you and tell you that this is true." While I'm always sad when a woman is forced to make a statement that hopeless, I'm at least grateful that this time it's not to the Senate Judiciary Committee.
The second woman who spoke to the Times was a foreign student whose native country had gone into financial default. Without parental support, and unable to qualify for a work visa rather than a student visa, she was facing $5,000 of debt and eviction notices. When she met "Ron," she denied his creepy requests for specific hair and makeup looks, but was still scammed out of $500 covering a hotel room fee. She also consented to a sexual encounter after seeing a falsified statement detailing payments of $1,700 to her account. For weeks, she called him begging him to pay her back. He never replied.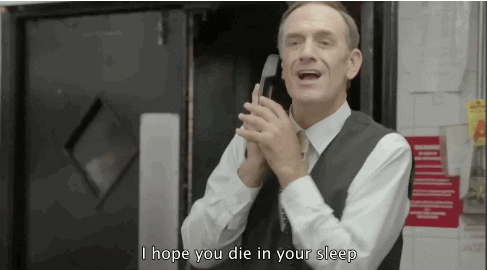 The man has now been identified as Imran U. Khan, 36, a Brooklyn resident working toward a master's degree. He has since been banned from SeekingArrangement, and the support team is tracking all known IP addresses he used. Will that stop this guy from doing the same thing through other platforms? I wouldn't bet on it. Does this whole story make me want to sob into my hands and throw my laptop through a window? Yes, it really, really does.
As a final few thoughts here, I'd like to welcome anyone who's looking to go into the comments and shame the whole Sugar Daddy thing to just kindly close their browser window instead. You may have noticed that I treat scamming like a hilarious romp when women do it, and you may find that hypocritical. But I do find female scammers funnier and more thrilling, because the patriarchy is real and women are f*cked out of power and earning potential all the goddamn time. So while I know nothing about Khan's situation specifically, it makes me unspeakably sad that the women in this story were already financially struggling, opted for a situation that they admittedly found less than ideal, and were hurt even further. So, let's please attack the system that places so many young women in desperate situations, not the tactics they choose to get out of it.
Images: Giphy (3), Mikail Duran/Unsplash
Who Is Lala Kent's Man And How Much Money Is He Spending On Her?
As a newbie to the reunion episode game, the past two weeks of Vanderpump Rules have been thrilling for me. Andy Cohen is out here asking questions that therapists usually wait six months to get into, and the cast, as usual, is holding very little back. This past week, for example, we finally heard Lala open up a bit about her "man." Specifically, she listed the many, many things he buys her, a list I then aggressively relayed to my less-than-thrilled boyfriend. I know, I'm almost as petty as Scheana. (She also mentioned that her man watches VPR with superfan Martin Scorsese, but meh. At most, Randall was once like "look at this show that my girlfriend's on" and Scorsese was like "that's nice.") Anyway, somewhere between the footage of Lala getting out of her BMW i8 and all her recent Instagrams decked out in designer gear at Cannes, I suddenly got a lot more curious about who exactly Lala's man is. These aren't just established middle-aged man gifts—this is serious money. So, who TF is this guy, and what exactly is he buying Lala? Let's dive in.
Who Is Lala's Man?
Lala's man is named Randall Emmett, and he's a producer of some pretty legit films. His most recent big movie was Scorsese's Silence, which lends some credence to the whole Scorsese watching VPR lie theory. He's also currently debuting a film at Cannes called Gotti, which I was convinced until about three minutes ago starred 50 Cent. (It doesn't, and the score is composed by Pitbull, which is…disappointing.) Nonetheless, Randall is at Cannes, works with big actors and directors alike, and is undisputedly legit. (If you don't believe me, scan through Randall's Instagram. It's basically the picture version of his IMDb.) In other words, he absolutely has the Hollywood power and money to take Lala's life to another level.
On a personal level, he was previously married to Ambyr Childers, who is 17 years younger than him. (For reference, Lala is 19 years younger. I'm not loving the pattern.) I'm not going to discuss the state of his marriage when he met Lala, but you're welcome to read about it here. Lala stated on Monday that he was legally separated when they met, FWIW, which our independently conducted research seems to support. He has two children, also heavily featured on his Instagram. He also regularly posts motivational "Torpedo Tuesday" videos, in which he screams at his followers to GET UP GET OUT THERE AND MAKE THAT MONEY. All of which really make me wonder who would win in a screaming match between James and Randall.
What Is Lala's Man Buying Her?
Let's start with the list Lala rattled off on Monday night. She mentioned purses, jewelry, cars, rent, and rides on his private jet. For the cars: he pays for the lease, she pays for insurance. For rent, he pays up to an agreed-upon cap, which Lala said she is "well over." I can't imagine how big and nice of a place she has if it's well over what I'm sure is a generous cap, but it definitely made a sad contrast with the footage they showed of James sleeping on the floor of a slightly too-interested middle-aged dude. Bleak. And for the record, a BMW i8 starts at $147,500, so excuse me while I cry into my coffee for a minute.
Now let's talk about the other stuff. Since beginning her relationship with Randall, Lala has landed a starring role in a movie (produced by Randall), produced the hit song "Boy," and launched the makeup line #Give Them Lala Beauty. While she insists that her music and beauty pursuits are exclusively funded with her own money, the movie is literally her boyfriend's movie, so we can add that onto Randall's tab with a small degree of confidence. BRB, gonna go ask my boyfriend why he hasn't given me a lucrative job yet. "Give a man a fish… teach a man to fish…" and all that, ya know?
So, how are we supposed to feel about all this? Well, if you're like me, lightly devastated. For one, Lala is three years older than me but looks like she's three years younger. And the amount of money I've described in this article alone seems like more than I'll earn in my lifetime. On the other hand, Lala reportedly was already getting her breasts done when she was 20, so she's been hustling and betting on her appearance to get her places for a long-ass time. And I have to show some admiration for Lauryn Kent from Salt Lake City getting to where she is now. You can find their relationship cute or disgusting, I don't really care, but you can't deny that you'd enjoy certain aspects of her life.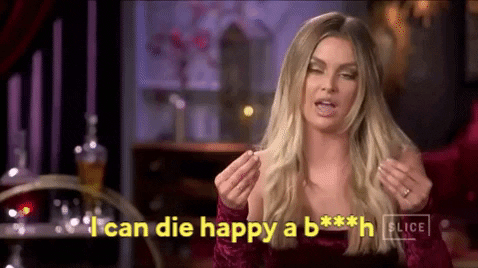 As a final note, I do wish that Lala would stop personally victimizing me saying the only reason other girls can't ride on private jets, etc. is because they're not hot enough. Lala herself admits she's gotten injections and plastic surgery to enhance her appearance, so what are the rest of us supposed to do if we get paid hostess' salaries and we don't have rich boyfriends covering our rent? It feels like when you have to have 5 years' job experience to get an entry-level position. Lala took a very specific route to get what she wanted, and she has a right to feel pride in it. But I imagine she put in a lot of effort for many years to get to this place, and that's something I'd really like to hear more about in step-by-step detail. You know, for a friend.
Images: Instagram (2); Giphy (1)