The Best Prime Day Deals On Every Kind Of Outfit You Need
Betches may earn a portion of revenue if you click a link and purchase a product or service. The links are independently placed and do not influence editorial content.
Amazon Prime Day is officially here, which means you can fill your cart to your heart's desire without feeling guilty about it. Although, let's be honest, you shouldn't feel guilty about treating yourself to a little something—I call it self-care. 
Let me get straight to the point: It feels like there are an infinite amount of deals happening, so we've done you a favor and curated our favorite sales on clothing. You may call it extra, but we've even plotted them out for all different occasions in your everyday life.
Get Your Fit Together
There's nothing quite like wearing a fresh 'fit to the gym. IDK about you, but sometimes all it takes to get that renewed sense of exercise excitement is a new pair of yoga pants. We also included some basics because it's no fun buying socks full price.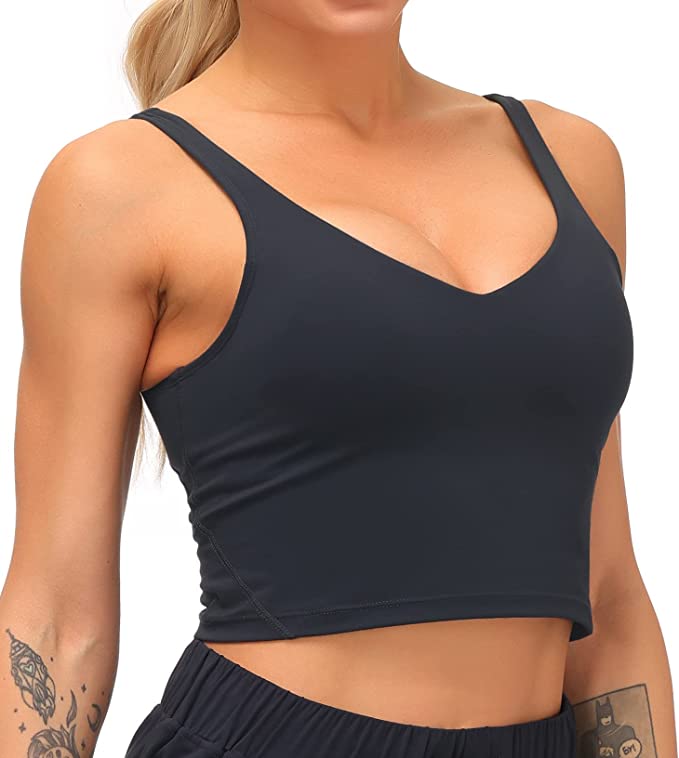 Longline Padded Cropped Tank Top
Dragon Fit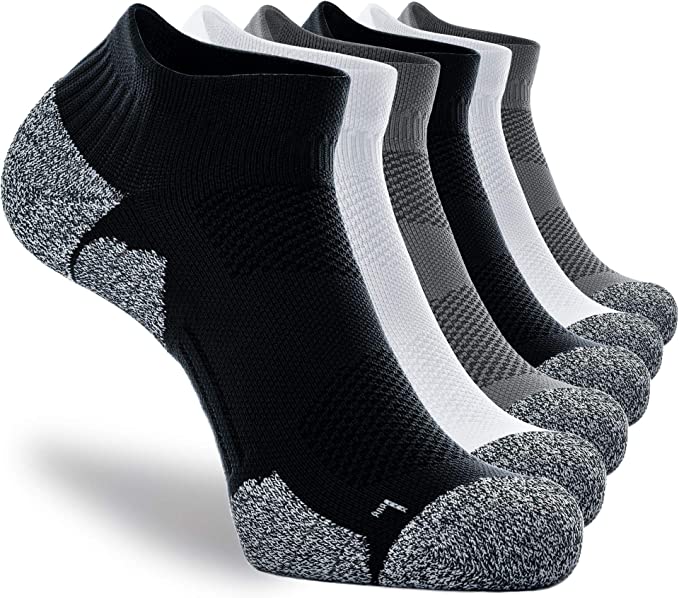 Cushioned Compression Athletic Ankle Socks
CWVLC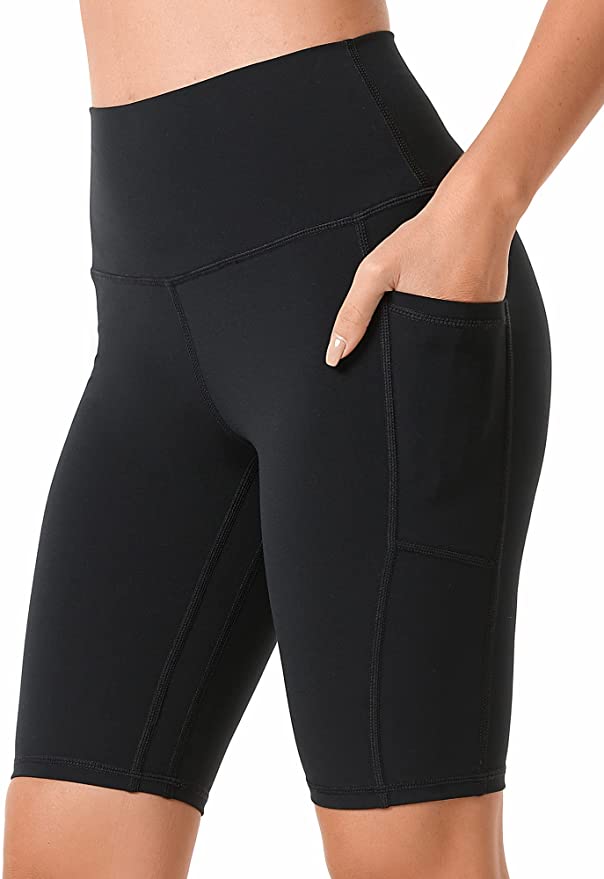 High Waisted Biker Shorts With Pockets
Sunzel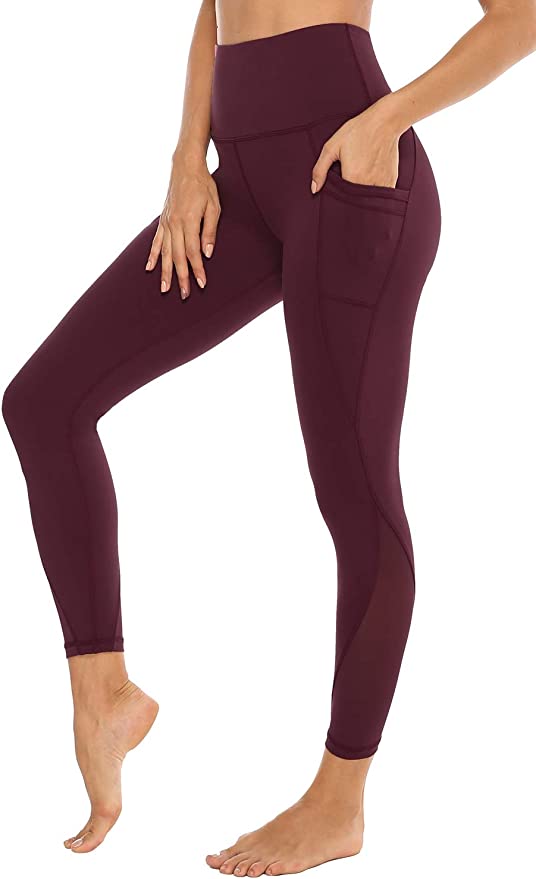 Mesh Yoga Pants With 2 Pockets
PERSIT
Night On The Town
From date night to drinks with the girls, these options are all great staples in the "going out" rotation. Shopping a sale is also a great way to test out a new look. Hint: Cut-outs aren't going anywhere, so try the trend without breaking the bank.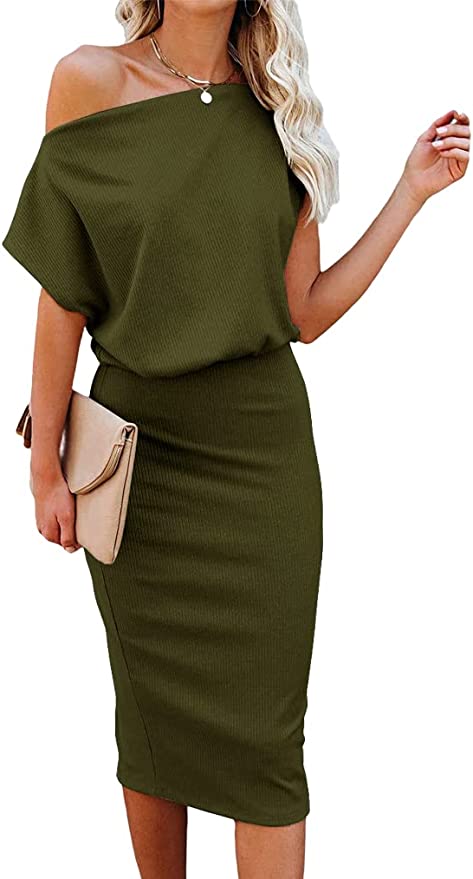 Off Shoulder Short Sleeve Ribbed Midi Dress
Miselon


Sleeveless Padded Shoulder Cutout Maxi Dress
ANRABESS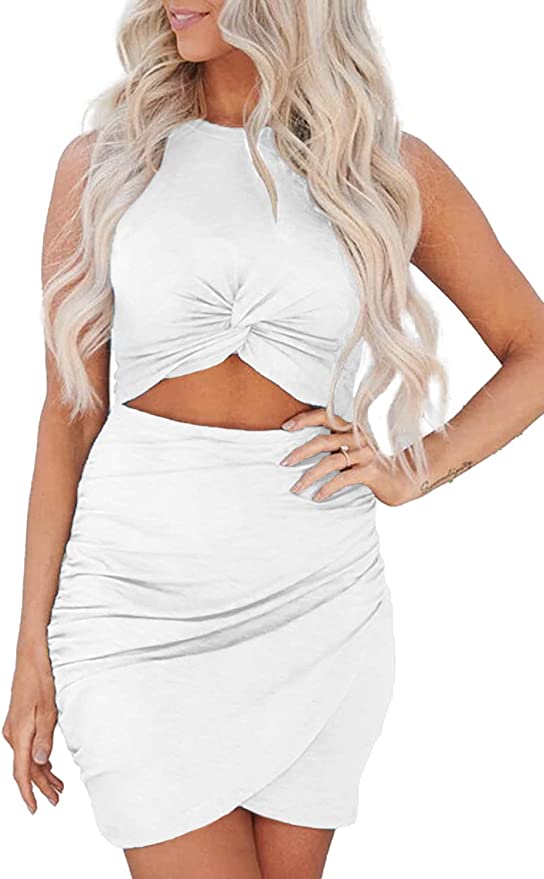 Sleeveless Casual Twist Front Dress
BTFBM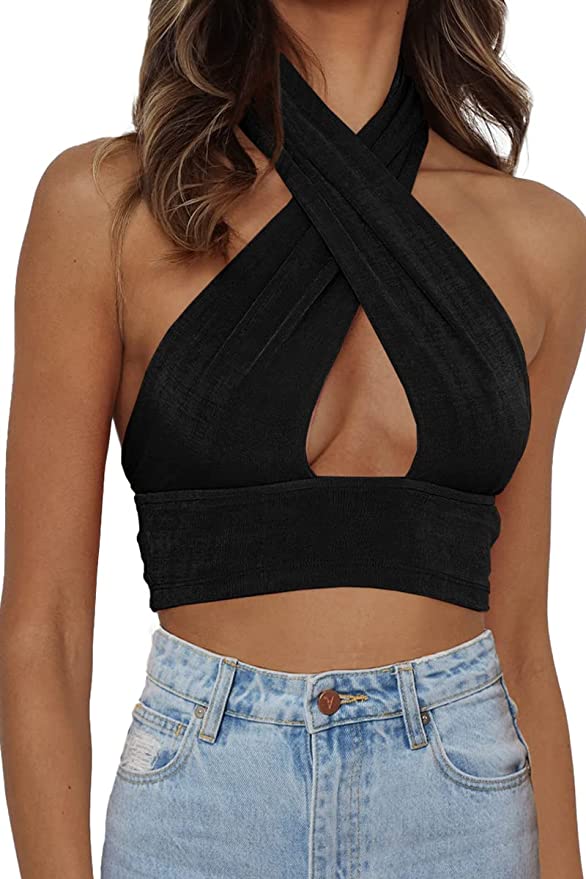 Criss Cross Sexy Halter Top
Dealmore
Comfy & Cozy
If you're feeling like your social battery is at an all-time low and it's time to hang at home in hibernation for a little while, we've got an outfit for that. There's even a stretchy romper to help you look like you're put-together (even if you aren't).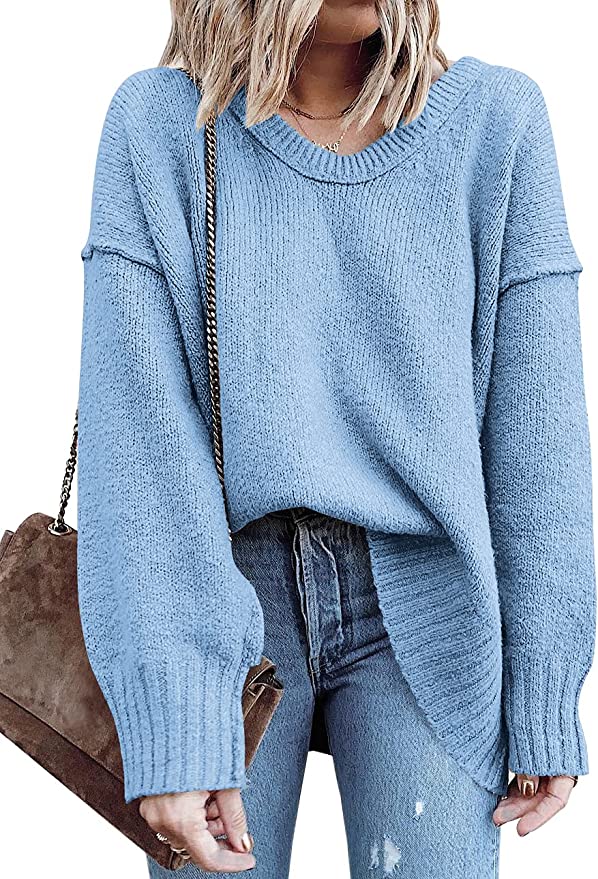 Casual V Neck Knit Sweater
ANRABESS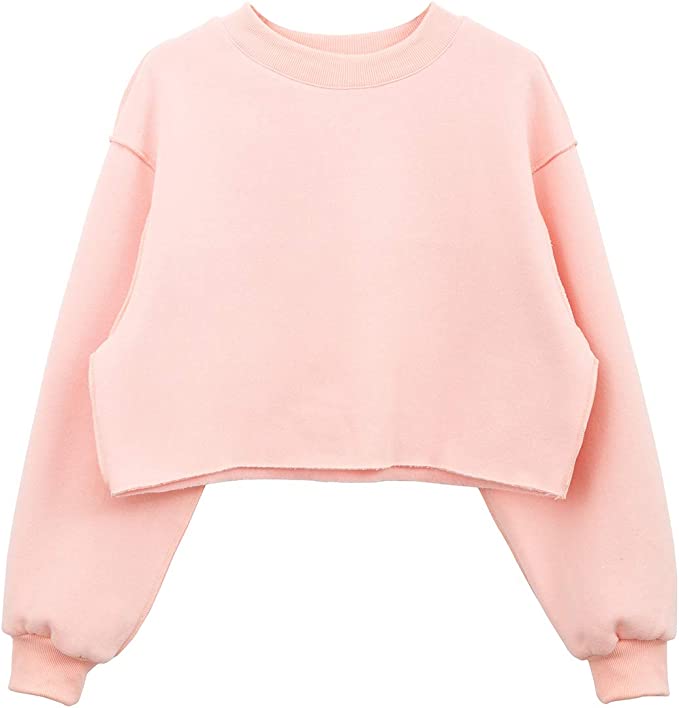 Pullover Cropped Hoodie
Amazhiyu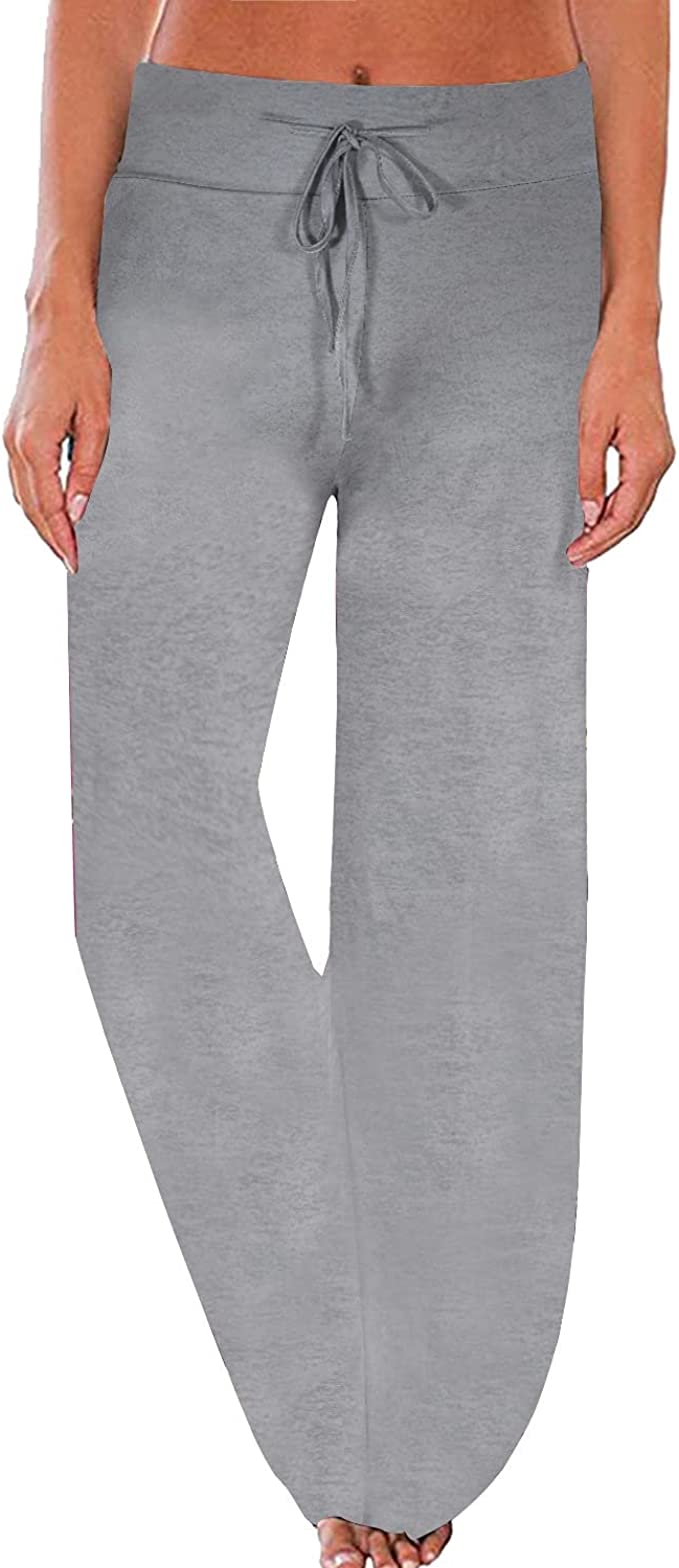 Casual Drawstring Palazzo Lounge Wide Leg Pants
NEWCOSPLAY


Long Sleeve Elastic Waist Stretchy Romper
PRETTYGARDEN
Your New 9-5
At this point if you aren't in the office 100% of the time, you're probably going in at least a few days a week, which means you might need real pants. Here are some basics that will help ease the pain of picking out office-friendly ensembles including a new pair of jeans (hello, casual Fridays!). P.S. Please don't look at us funny, Ballet Flats are back. 


Wide Leg Pant Jumpsuit With Belt
Pink Queen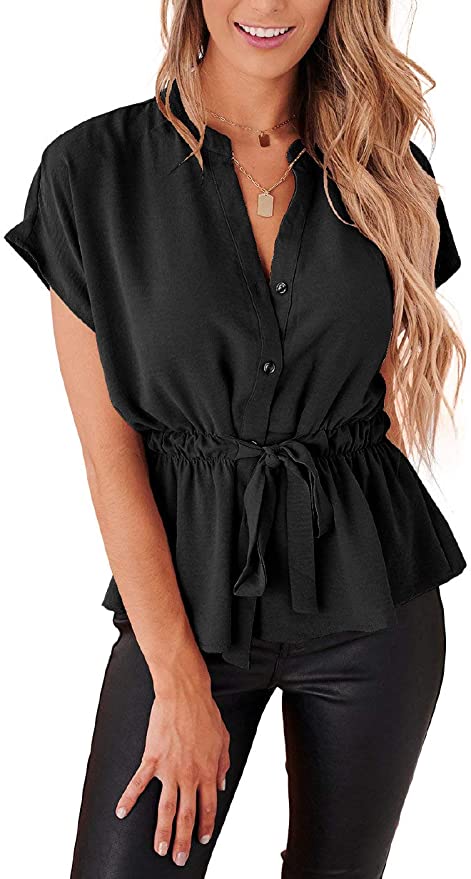 Casual Button Down Blouses
CiCiBird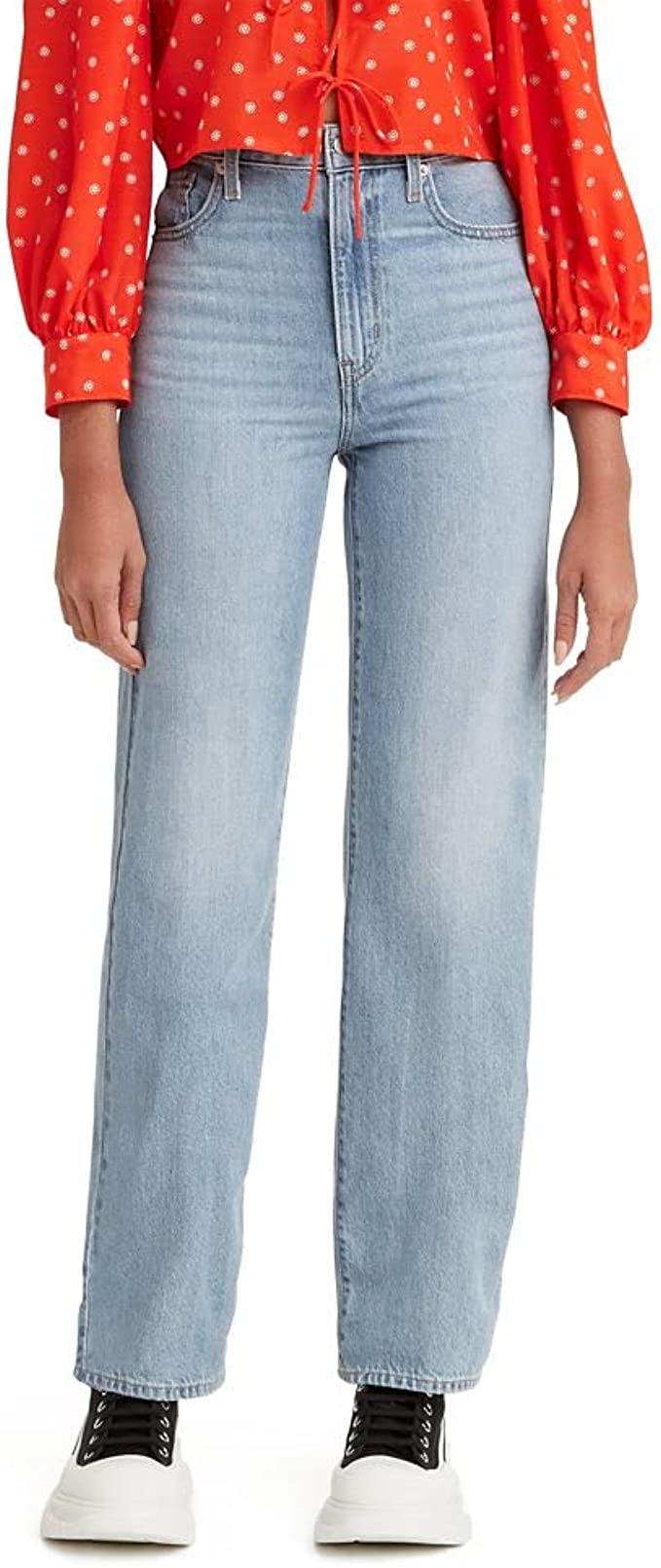 High Waisted Straight Jeans
Levi's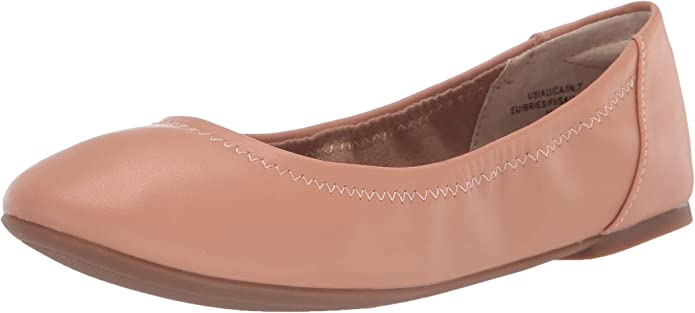 Belice Ballet Flat
Amazon Essentials
Vacation, All I Ever Wanted
It's time to use up all that extra PTO you've been stashing. While you're at it, go ahead and buy that vacation wardrobe you've had your eyes on. It'll make packing so much easier.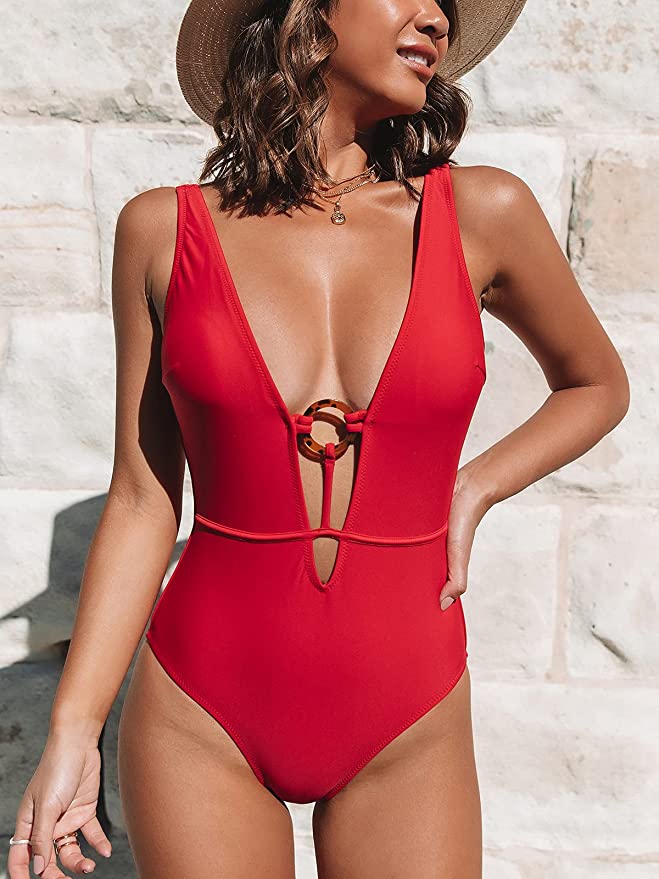 Strappy Lace Up Monokini Swimsuit
CUPSHE


Classic Aviator Polarized Sunglasses
SOJOS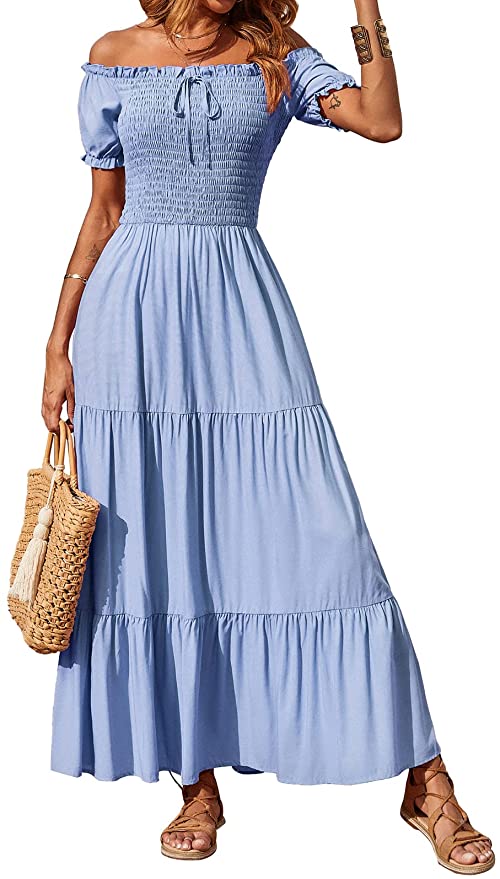 Short Sleeve Smocked Summer Casual Dress
BTFBM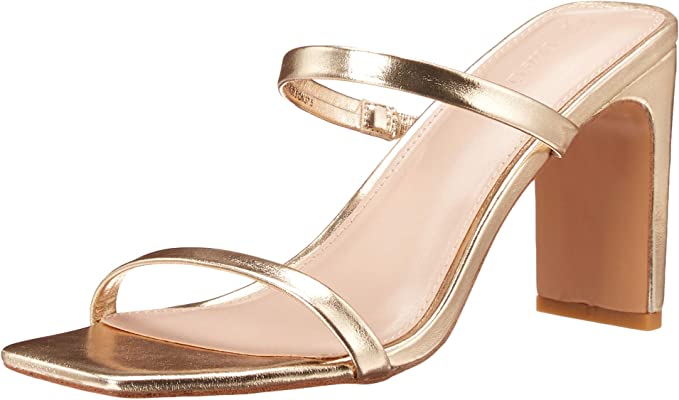 Avery Square Toe Two Strap High Heeled Sandal
The Drop
Image: AGUSTÍN FARIAS / Deathtothestockphoto.com
4 Easy Halloween Hairstyles You Can Do Yourself
Sponsored by TRESemmé
Halloween is coming up—I shouldn't have to tell you that. When it comes to Halloween, there are two types of girls: the ones who go all-out from head to toe and have been planning an elaborate costume since April of the year before, and the ones who literally can't be bothered to do more than throw on a T-shirt and do a slightly different beauty routine. If you ask us, Halloween hair doesn't get the respect it deserves. If done correctly, it can totally make your look for the night. Plus, it works for either type of Halloween enthusiast. Like, if you're super into Halloween, your hairstyle obviously has to be incorporated into whatever costume you choose. If you DGAF, you can try one of these hairstyles and literally not change your outfit at all, and boom, you're festive. We teamed up with TRESemmé to give you four hairstyle ideas to try this Halloween.
1. Space Princess Braids

You know the one! She's from a galaxy far, far away and her brother is a very, um, solitary figure. Her hairstyle is easily the most recognizable thing about her, and luckily it's not that hard to recreate the look yourself at home. Here's how you do it:
Part your hair in the middle and split your hair into 2 sections

Create 2 pigtails right above your ears

Braid your first pigtail and then coil the braid into a bun. Secure with bobby pins

Repeat for the second pigtail

Finish with TRESemmé TRES Two Freeze Hold Hair Spray so you can dance all night without your precious braids falling.
2. Space Buns

Even outside of Halloween, space buns are a good hairstyle to have in your arsenal of know-how because you can wear them to nights out, festivals, and… ok, that's about it. Still, you can do space buns if you want to be an alien, a bear, a tiger, and just about any cat/animal. This is what you do:
Part your hair in the middle and split your hair into 2 sections

Create 2 pigtails high at the top of your head

Tease your pigtails if you want more volume

Twist your first pigtail away from your face and coil into a bun. Secure with a hair tie

Repeat for the second bun

Mix 3 tbp of TRESemmé TRES Two Extra Hold Gel with 1 tbsp of colorful glitter in a small bowl (it ain't a costume without glitter)

Apply glitter gel to your part, painting outwards, using a small paintbrush.

Finish with TRESemmé TRES Two Extra Hold Hair Spray (again, you want those suckers to stay in place).
3. Fishtail 

Ah, yes. The mermaid. It's a popular choice, but that doesn't mean it's bad. Whether you're going to craft your own seashell bra using real shells and hot glue (hi) or just put on a bikini top and call it a day, your look obviously won't be complete without a fishtail braid. The fishtail braid is one of my favorites because it looks really intricate but it's actually incredibly easy to do.
Pull hair back into a ponytail

Divide the ponytail into two smaller, equal-sized ponytails

Separate a half-inch section of hair from the outside of the left ponytail

Pull this piece across the top of the left ponytail over to the right ponytail

Next, separate a half-inch section of hair from the outside of the right ponytail

Pull this piece across the top of the right ponytail over to the left ponytail

Repeat steps 3-6 until you run out of hair. That's it!

When you're finished braiding, secure the ends with an elastic

Finish with TRESemmé TRES Two Ultra Fine Hair Spray to lock in your style.
4. 50s Hair

We're talking tight, bouncy curls reminiscent of a certain former ingenue who is transformed after a summer of lovin'. Throw on your favorite red lipstick, some black leggings or leather pants if you have them, and a black leather jacket (or pleather, we don't judge here) and you're dressy and comfortable. The curls may take a little more skill, so you might want to enlist a friend to help with this. 
Before blow drying, apply a heat protectant spray like the TRESemmé Thermal Creations Heat Tamer before styling. Trust us, you'll thank us for this tip later.

Curl hair in 1- to 2-inch sections and in different directions to create a more volume and texture

After curling a strand, release the section and loosely pin the curl at the scalp to allow it to cool 

Once the entire head is curled, release the pins and gently brush through

Apply TRESemmé Extra Hold Mousse to hair and scrunch through to add control and hold volume. Volume is key with this look!
Pull the hair back on one side and finish with TRESemmé TRES Two Extra Hold Hair Spray
No matter what route you go with, TRESemmé products will hold your style in place all night and keep your hair looking good.
The Biggest Wedding Dress Trends You'll See Next Year, According To An Expert
Assuming you haven't been living in a cave for the last month, you are likely aware that fall is in full effect, and the new wedding season has been formally kicked off by The Biebers' second exchange of vows (because apparently one wedding isn't enough). While no one expects non-celebrity brides to deliver extravagance at the level that celeb weddings often do, living in the age of Instagram means competition abounds in the world of weddings (even for us common folk). And though I am still not over the fact that Hailey put "Till death do us part" on her actual wedding veil,  her dress is hardly the only source for gown inspo. That's why we spoke to Azazie designer Peter Hale Cooney to get the scoop on all the wedding dress trends coming soon to an aisle near you. 
Perhaps it is best to start with what trends are officially ~out~. Peter predicts that we will be saying goodbye to "frivolous and over the top accoutrements on dresses." This, of course, means that the tired popular trend of "crystal and bead encrusted" dresses is going into hibernation. Thinking feathers? Think again. Basically, any attempt to recreate Beyoncé's iconic Met Gala 2012 dress should be stopped in its tracks. Put the feathers and the jewels down (you too, Kim). 
This does not, however, mean an end to glamour. Peter assures us, "I think we're going to see the return of romantic dressing." This could mean a range of styles including everything from "voluminous silhouettes to pared down, simplistic dress." You can even hold onto the sexier vibe that brides with conservative parents on Say Yes To The Dress butt heads over, with "nods to lingerie" in your gown of choice. Hoe, but make it bridal.

Cooney also predicts plenty of "diaphanous fabrics" (I looked it up, and it means light and translucent) and "lovely lace fabrics." Lace, in particular, is a point of emphasis in the romantic aesthetic of future wedding dresses. "Nothing says romance more than a fine lace," Cooney adds.
Perhaps the trend I am most looking forward to seeing on my Insta feed is the return of 60s and 70s styles. Maybe it's all the Mad Men I've been binging getting to my head, but a Megan Draper ensemble on a wedding aisle sounds pretty dreamy to me (even if she is the most annoying character in the show). Cooney predicts the era will manifest in details like "easy breezy shapes, long sleeves," and "slightly rebellious ensembles." 
To the brides out there who stick their noses up at tradition, you're in for a treat, because color may be an unconventional trend that is becoming, well, conventional. According to Peter, "color has been making its way into bridal collections for many seasons now. I think soft pastel shades incorporated into dresses are absolutely stunning." 
As for bridesmaids, another increasingly popular shift away from tradition is mixing and matching dresses. "In this day of body positivity I know brides want all the members of their party to feel as comfortable as they do beautiful. This means different dresses for different figures." As a matter of fact, dresses may not even be a necessity anymore. Cooney boasted about all of the bridal party jumpsuits Azazie is getting ready to drop, gushing that he "love this development for bridal parties."
All trends and traditions aside though, Peter believes first and foremost that a ceremony should be designed around the bride and groom's own tastes. "I'm in the school of thought that there is no rule book when it comes to your big day. From venue, to ceremony, to style of dresses worn. Stick to the vision you have that reflects you and your partner best and it is sure to be an unforgettable day."
Images: Izabelle Acheson / Unsplash; azazie / Instagram; Azazie.com
5 Fall Jackets Under $35 That You Won't Mind Losing
At one point or another, we've all been guilty of walking across campus in nothing but a crop top and pencil skirt for the latest "CEOs and corporate hoes" party. Not only is walking through populated streets in one-third of an outfit almost as degrading as the title of the party ("corporate hoes…" are we kidding?), it's also not great for your overall well-being, especially when winter rolls around. Do I sound like your mom yet? Wear a jacket or you'll catch a cold! Even if you feel hot as hell in your outfit, there's no f*cking way you're enjoying tip-toeing across campus in heels with your arms crossed so tightly across your body that you're cutting off your own circulation. You may think you can beat the cold because you have on your "liquor jacket" (aka you pounded shots* until your body heated up) or because you're going to take an Uber, but let me tell you from firsthand experience, both of those excuses are absolute B.S.
Cold air has some seriously fast-acting sobering qualities, and just because you're coherent enough to run directly to your Uber on the way to the party doesn't mean that by the end of the night you and your friends won't be drunkenly running around like chickens in the freezing cold, approaching every passing vehicle looking for your ride. 
As someone who only started wearing jackets out sophomore year onward, believe me when I say it's not worth freezing your nipples off just to maintain the aesthetic of your look, or because you don't want to have to look after a jacket when you get to the frat party. You'll be so thankful for your sober self when you realize she had your back and made your now-drunk ass wear a jacket out. Here are five frackets (frat jackets) that are cute enough to seamlessly be incorporated into your look, keep you warm(er), and won't break the bank, because let's be honest—all of us are broke as hell in college, and you're not going to hang onto this for more than a season before you forget it somewhere. 

This jacket is a classic fall staple. It's versatile enough to be a great layer for your sorority's apple picking photoshoot during the day, and to cover the bra you're trying to pass off as an actual top at night. Let me assure you, no one's buying your "no it's just like a really short crop top, like a bralette" bullsh*t, but you will look a lot less like a try-hard freshman if you have this cute jacket over it. The Army green also provides a nice pop of color, which can be a good change for someone like me who lives in strictly black clothing year-round.

Every basic bitch loves a denim jacket. They go with everything and provide juuuust enough warmth for the walk from your dorm to the frat house. This denim jacket will give you a trendy yet relaxed look and can easily be tied around your waist without looking stupid once you inevitably start having hot flashes in the frat basement. 
Pro tip: only wear your denim jacket if MAX one or two other people in your friend group have one on too. It may be purely coincidence that you all decided to sport black ripped jeans and a blue denim jacket, but in reality you just look like a group of glorified girl scouts, and it's not cute. 
This bomber is a great addition to give your look a more relaxed vibe. Its lining provides a bit of extra protection from windchill, and the best part is you can dress it up or down. Also, if you manage not to lose or forget your bomber jacket at the party, it can make you look like you actually put in effort for your 8am as opposed to your usual bed-rat-chic aesthetic. It's a win-win! 

Whether you're dressing up as a slutty biker chick (how original) for Kappa Sig's infamous Halloween party or you were invited to a winter frat formal and can't sacrifice not wearing that minidress just because it's -16 degrees outside, a classic black (faux) leather jacket is the way to go.
Don't waste your money (or lack thereof) on an expensive leather jacket. Trust me, no one in college or in a dingy frat basement will give a f*ck or ask about the $500 vintage leather jacket you got from the leather market in Italy when you were abroad.

Another basic bitch staple is the teddy coat. While the majority of these coats don't provide any actual warmth, this SHEIN teddy coat is lined with fuzzy fabric on the inside, making it the perfect addition to your look for the winter months. You may think you can live by Cardi B's "a hoe never gets cold" philosophy, but trust me, the second the winter air smacks your bare skin, you'll be bitching the entire way to the party about how much you wish you had a jacket. 
Investing in any of these jackets (or anything similar) will literally be one of the smartest decisions you make in college. For those of you who are concerned about losing your fracket, getting it stolen, or looking like a mom in Disney World by having it tied around your waist, not to worry, we've got a few tips that even your drunk self will be able to follow. 
As soon as you get to the party, try putting your jacket in the oven (after you've checked it hasn't been used recently). There's a zero percent chance anyone in the frat or at the party will get the urge to bake cupcakes in the middle of the action, so your jacket should make it through the night. If you know someone who lives in the frat house, you should first of all, reevaluate the company you keep, and secondly just throw your jacket in their room. Try to make it a little hidden because people are allllways stealing sh*t from frats, but this is probably your best option because you can at least blame it on them if something were to happen to your fracket. 
Basically, as long as you never leave your jacket lying around in the open or "hidden" somewhere outside the house, you should be fine. Let this be your formal warning that the girls who go to frat parties are ruthless; they're just as cold and drunk as you are, and will sniff out your fracket and steal it without a second thought. 
*As always, please drink responsibly, betches. Your roommate doesn't want to have to call your mom to tell her you had to get your stomach pumped because you were trying to keep up with Brad and Chad on the shotski. 
Images: Jesus Desanto / Unsplash; H&M; Forever 21 (2); Nasty Gal; SHEIN
Betches may receive a portion of revenue if you click a link and purchase a product or service. The links are independently placed and do not influence editorial content.
A Stylist Reveals The Biggest Fashion Mistakes Women Make
Transitioning your closet season to season is underratedly hard af. Like, tbh, I still haven't done mine and my room is currently cluttered with winter coats that I'm obvi not wearing right now. However, it's important to do because it makes getting dressed in the morning a hell of a lot easier. Therefore, given the difficult task at hand, we had to bring in an expert. Meet, Jenny Greenstein, a NYC based stylist who is here to help us with all of our closet transitioning woes, tell us where to shop, and sort out what trends we should be buying.
First, tell me about yourself! A quick career progression run through and what your day-to-day is like today. Also, who are your primary clients?
I'm a personal wardrobe stylist and founder of Your Soul Style. I have a long history working in the corporate fashion industry for companies like Ann Taylor, H&M, and Cole Haan, but always felt called upon to use style as a tool for self-expression, empowerment, and building an authentic self-concept. I didn't feel that there was space for that in the industry so in 2012, after 10+ years working as an in-house stylist/visual merchandiser, Your Soul Style was born. On the daily, I work with women to define their personal style from the inside out. My goal is to help women enhance and embrace their physical appearance so it is indicative of their unique personality and how they express it. Through Style Coaching, Closet Cleanses, and Personal Styling/Shopping, I assess individual style goals and provide style tips, techniques, and guidance based on what works best for each woman. We also explore the deeper layers, where we look at how appearance is interrelated with the emotional states we experience on a daily basis. I'm commonly referred to as a style therapist. Some topics I cover are: body shape analysis, style personality, self-esteem, shopping strategies, inspiration, motivation, and color palettes. While one of my key areas of focus is the mom space, I work with women at all different transition points. My age demographic typically ranges from 30-45, although I do work outside of those lines.
How do you style clients according to their particular tastes without bias towards your own tastes?
I always remove myself from the equation. While I bring expertise and professional guidance, I'm all about meeting my clients where they are first and foremost, and honoring an individual's expression. Once I have a solid understanding of a woman's personal style, taste, and goals, I'm able to offer a roadmap on how to get there. What I put on my own body won't be the same as what I put on yours. The beauty of style is that everyone's got their own. My job is to help draw that out.
What are some of the biggest fashion/style mistakes you see your clients make? What mistakes do you see when they're transitioning their wardrobes season to season?
The biggest challenge women face is letting go. It's common for us to hold onto old ideas of ourselves that feel safe and comfortable. We are creatures of habit. But this mindset prevents us from moving forward, and it extends to the style realm, too. In order to evolve, letting go is part of the process, and detoxing our closets/wardrobes on a regular basis to create space for embracing the next iteration of who we are is critical.
The other mistake women often make is holding onto items that don't fit. Our bodies are constantly shifting, and therefore so is the fit of our clothes. How can we feel proud of our current vessel if we are unwilling to release the outdated version? It puts an unrealistic (and unnecessary) expectation on us to be someone we're not. And keeping items in our closet that don't fit can also bring up feelings of shame. 
As for transitioning wardrobes from season to season, women don't realize how many pieces have the ability to cross over. When we have pieces that work most of the year, there is an opportunity to invest into them in order to get more bang for our buck. 
Are there any winter pieces that can still be worn in the summer? What investment pieces do you suggest your clients buy that work for all year round?
Pieces that work all year round include denim, light sweaters, blazers, camis/tanks (for layering), T-shirts, and most dresses and skirts that are lighter in fabric and can be layered up in colder temperatures. The key investment pieces for all-year wear are: denim, T-shirts, camisoles (for layering), lightweight skirts and dresses (think: satin slip dress) and blazers. All of these items can be reworked to become seasonally appropriate. 
How do you transition trends season to season? (For example, the neon trend, which we started to see this past fall and is huge for summer as well.)
Trends are tricky because they are short-lived and don't last much longer than one or two seasons. I think it's fun to play with trendy pieces and build a wardrobe that includes them if that aligns with your personal style, but I don't suggest investing financially when we know something is about to come and go. While I don't love the idea of fast fashion brands because they aren't sustainable, they are key players for trends. To make it more sustainable, I suggest brands like Rent the Runway for short-term wear without increasing our carbon footprint. 
What are some of your favorite high-end brands? Some of your favorite fast fashion brands? Some of your favorite places to shop for your clients?
My personal favorite high-end brands are Love Shack Fancy, Ulla Johnson, and Mara Hoffman. My personal favorite fast fashion brands include Zara, Mango and H&M. I do try and shop ethically as much as possible and that continues to evolve over time. When it comes to my clients, I take them to department stores like Bloomingdale's or Bergdorf Goodman to curate items from a range of brands, and when it comes to e-commerce it's Shopbop, Net-A-Porter, Matches Fashion, or Revolve. Each client is different, so I don't decide on where I'm pulling from until we meet in person and start to build a relationship. 
Are there any big trends for this coming fall/winter that we can/should start shopping now?
Pre-fall is already in trickling in, but it's difficult for women to start shopping for the next season while just in the beginning of one. I also need to say that while staying informed about trends is relevant, it's not the driving force in my work. That said, some to watch out for this fall/winter 2019 are: feathers, power shoulders, satin (keep your slip dress handy to pair with layers this fall/winter), statement coats, pantsuits, plaid (preppy), and fleece.
Images: yoursoulstyle / Instagram; Brooke Cagle / Unsplash
How To Make The Toughest Spring Trends Work For You
With each new season comes new trends. Some are practical and comfortable, like the athleisure trend, while others are more obnoxious and ridiculous, like the neon biker shorts trend. Of course, as with everything in life, there's a spectrum. You could either be the girl (or guy #staywoke) who embraces the animal print trend with a simple cheetah belt, or be the person who goes full throttle in a latex animal print onesie. So, rather than just writing off every ridiculous-sounding trend as something you could "never" pull off, try incorporating the trend in a less dramatic way instead! Here are seven of this spring's most anxiety-inducing style trends, and how to rock each one in a more simplified, natural way. 
1. Surfer Girl
I know you won't believe me when I say this, but it's officially time to whip back out those puka shell necklaces and Tamagotchis. Okay, maybe you don't need the Tamagotchi, but those things were fun as hell, so might as well while you're already getting out your pukas. And like, by the time you're done with this list, you'll realize that literally everything from your pre-pubescent past is coming back for spring. So really, it's just a matter of time before we're all playing with our long-forgotten, starved to death Tamagotchis and Ferbies again. But anyway, if you're not ready to go full Johnny Tsunami with this trend then just pick a cute surfer girl vibe accessory that's more subtle, like these cute hoop earrings from Free People!

Free People River Way Hoop Earrings ($28)
2. Western
Let me start by saying that this isn't permission for you to wear your best cowgirl look from that one rodeo-themed frat mixer in college. Please keep your cheap-*ss cowgirl boots in the back of your closet or like, donate them to charity or the trash or something. It's very easy to look costume-y with this trend if you're not careful. Add one too many fringe pieces or buckle belts and you'll look like a bad country singer reaaaal quick. So basically, the key with this trend is to only wear one piece at a time that has a Western vibe. For example, wear these Steve Madden boots with jeans and a tee and you'll look stylish af without going over the top. 

Steve Madden Billey Bootie ($129)
3. Tie-Dye
Just like all terrible things we want to leave in the past, like that pathetic on-again-off-again cheating ex, tie-dye is back and rearing its ugly head for spring. It's time to summon your inner adolescent summer camper-self, because tie-dye is about to be big. I'd even go so far as to suggest dragging yourself over to Michael's to get one of those "As Seen On TV" suped-up tie-dying kits ASAP because like, that's how trendy it's going to be. Or, maybe have that aforementioned ex go pick one up for you; at least make him useful for something. If you're not ready to go tie-dying everything you own, take on the trend in a little less dramatic way with a cute tie-dye scrunchie or maybe just a cropped crewneck tee. 

4. Feathers
My beloved childhood icon, the one and only Big Bird, clearly served as the muse for several designers' Spring 2019 collections. Feathers are a huge trend for spring, with everything from feather dresses, jackets, and lots of accessories. If you're not ready to go all out "If you're a bird, I'm a bird," then embrace the trend with a simple pair of feather earrings like this super cheap pair from Forever21. They add just the right touch of elevated style to even the most seemingly basic outfit.

Faux Feather Drop Earrings ($5)
5. Crafty
I told you this spring's trends are all nostalgic of our youth, so it should come as no surprise that the crafty look is another trend we can expect for Spring. I mean, between tie-dye tees and beaded accessories plus crochet tops, you could just look to those '90s summer camp photos for outfit inspo. You could probs even post one to Insta right now and get a ton of likes since vintage-style photos are like, soooo in.

Free People Rainbow Tank Top ($108)
6. Animal Print
As Lil Jon would say, "Welcome to the jungle, b*tch." Everyone and their mom is already currently wearing animal print, and we can all expect this trend to continue well into Spring. This trend is one of the easier ones, given that most animal print pieces come in neutral shades, which means they're naturally more subtle and more versatile. I suggest getting an animal print accessory or pair of boots to incorporate the trend while looking the least tacky. If you're feeling more bold, try rocking a chic leopard coat or jacket.

Pretty Little Thing Leopard Skinny Belt ($15)
7. Neon Pastels
If you simply have an Instagram, then you know that lately, the Kardashians have been more into neon than dating NBA players. But you don't have to go Kardashian-level-extra to embrace this trend. Add on a simple neon accessory, but in more of a pastel shade, and it's all you need to brighten up your look while incorporating this Spring trend. Take this Rebecca Minkoff bag, which can be added to any outfit as a statement accessory and make you look stylish af.

Rebecca Minkoff Avery Crossbody Bag ($87.50)
I get it, no one wants to look like they're trying too hard to be "trendy." Rather, we all want to look stylish and on-trend. So skip the tacky-trendy and unleash your inner Insta blogger by incorporating these spring trends in more subtle ways. And like, not by going to Charlotte Russe and just buying an ugly af bodycon cheetah dress.
Images: Free People; Pretty Little Thing; Revolve; South Moon Under (2); Shopbop; Forever21
6 Winter Shoes That Are Actually Cute Enough For Going Out
I love winter. I live in LA, so by winter, I mean 65-degree weather where you don't actually wear a coat. However, I'm definitely guilty of getting into a style rut where I wear the same leggings from Amazon, sweaters that says something stupid like "I Love My Dog," and boring boots every day. But like, when it's cold af out, we have to prioritize maximum coziness. That being said, you don't actually have to sacrifice style just so you don't, like, freeze to death. Or in my case, be slightly uncomfortable. If you live somewhere with actual seasons and you're wearing a huge-ass coat everywhere anyway, the least you can do is throw on cute shoes to appear more put together. I'm aware there is, like, slush and ice, and snow, and other variations of frozenish water that you have to navigate through lest you fall on your ass. But if you're going out, skip the ratty Uggs your mom bought you in high school, and throw on these cute shoes that are also functional for the cold.
The true MVP of our fall fashion has carried over well into winter. You have to have a pair of over the knee boots, it's just not really negotiable at this point. Not only are they chic af and slimming, as the boots are kind of Spanx for your leg fat, they are warm. It's like wearing double pants and you can layer thick socks underneath too. The only downside is that these boots are def not waterproof, so this is more of a calling-a-Lyft kind of shoe instead of trekking through the snow.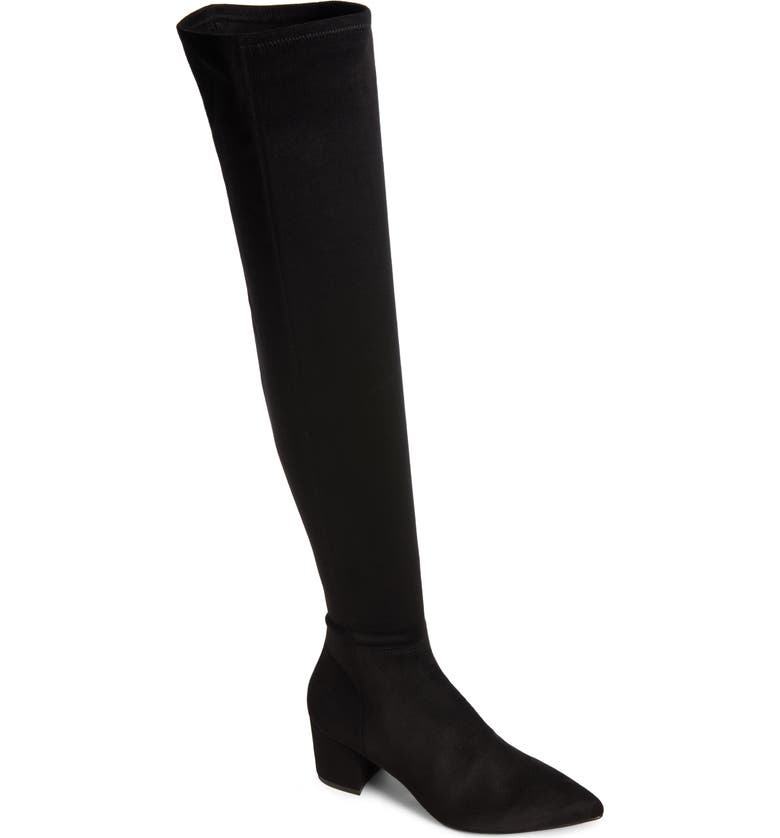 If you walk often in bad weather–which, how do you keep your hair from looking like shit?–it may be worth it to invest in super high end waterproof boots that don't look at all like actual snow boots. There are a ton of brands that have waterproof faux suede or leather styles that are actually totally okay to wear in rain and snow but also you don't look like f*cking Paddington Bear. These Ross & Snow boots are weatherproofed and are shearling lined to keep you super warm.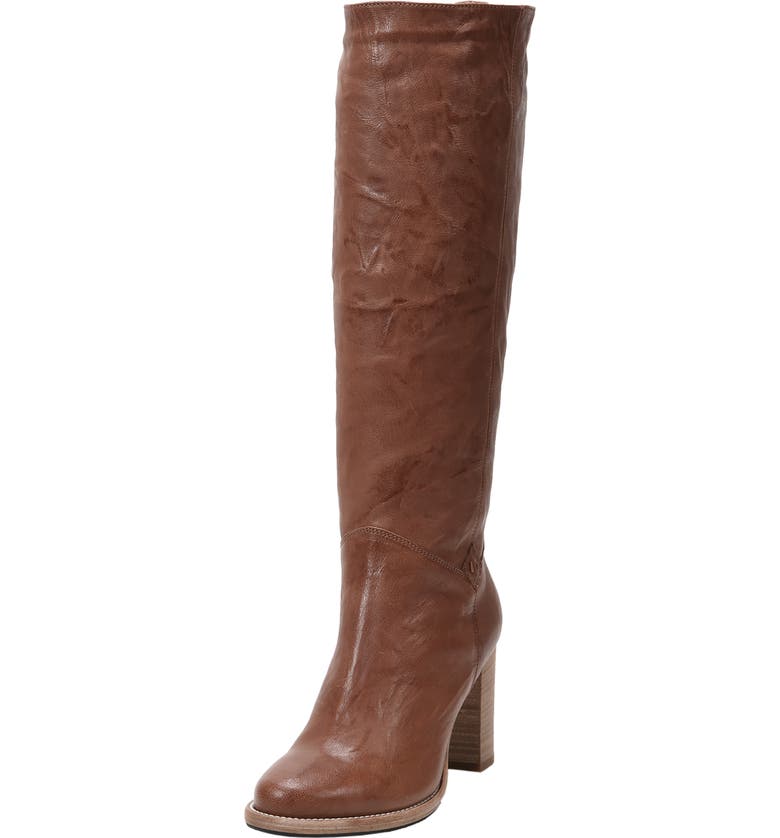 A heeled bootie with thick tread on the bottom is the secret to looking super fashionable in the snow without slipping and eating sh*t on the ice. Plus, the lace-up style is totally edgy and they're cute enough to look like you chose them on purpose and not just because you're cold. They're like an upgraded Doc Marten for adults doing adult things.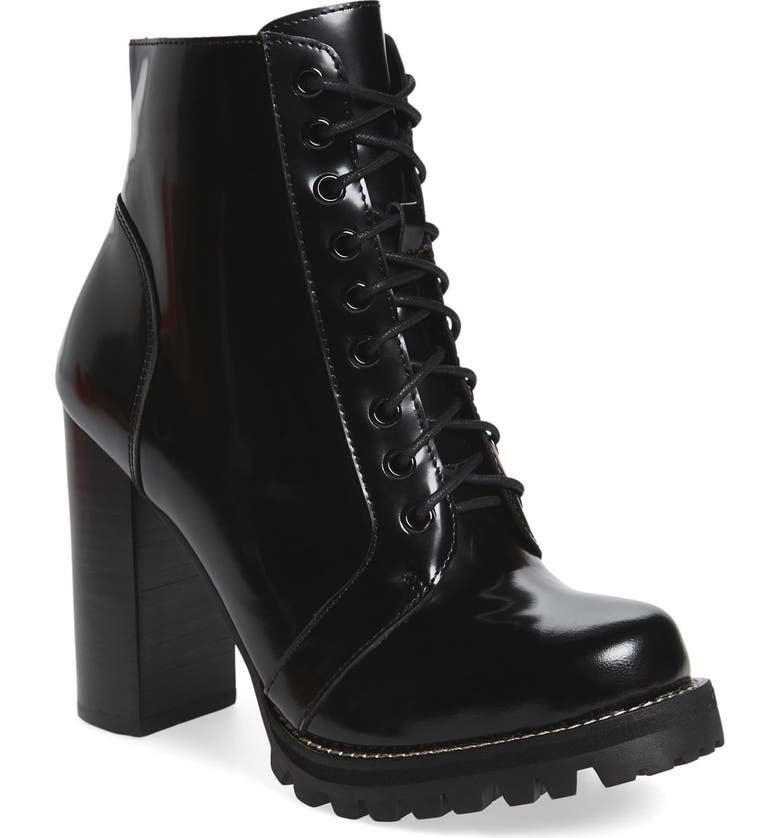 These little velvet booties are sooooooooo cute and not super functional in weather, sorry not sorry. But they are definitely winter chic with the blue tones, and will totally keep you warm on your way to your destination. I just definitely don't recommend sloshing through the rain in them. These shoes are the perfect transitional piece into spring and while they will keep you warm, the short style will also keep you from dying of heatstroke once you're at the party and the host has decided to blast the heat despite the 50 sweating bodies there. Seriously, why do people do this? It's freezing outside so we all have to swelter inside? Can I just never be happy then?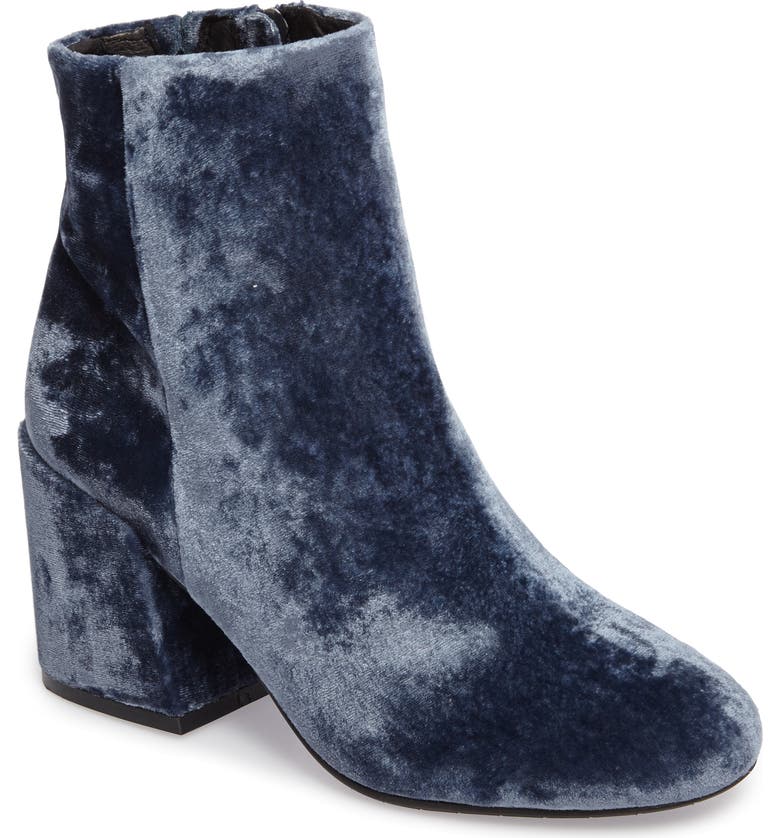 The biggest downside to the clear heels that we saw everywhere all last year is that should you sweat at all, your feet will die in these plastic-clad ovens. It's like the effect of those plastic raincoats you get at sporting events, but just for your feet. Ew. Good news is that in the winter, this will also keep your feet warm and being patent leather/plastic material means these babies are totally waterproof. If you're really worried about being too cold, you can even wear thick printed socks underneath and show them off. You'll look like an Urban Outfitters ad.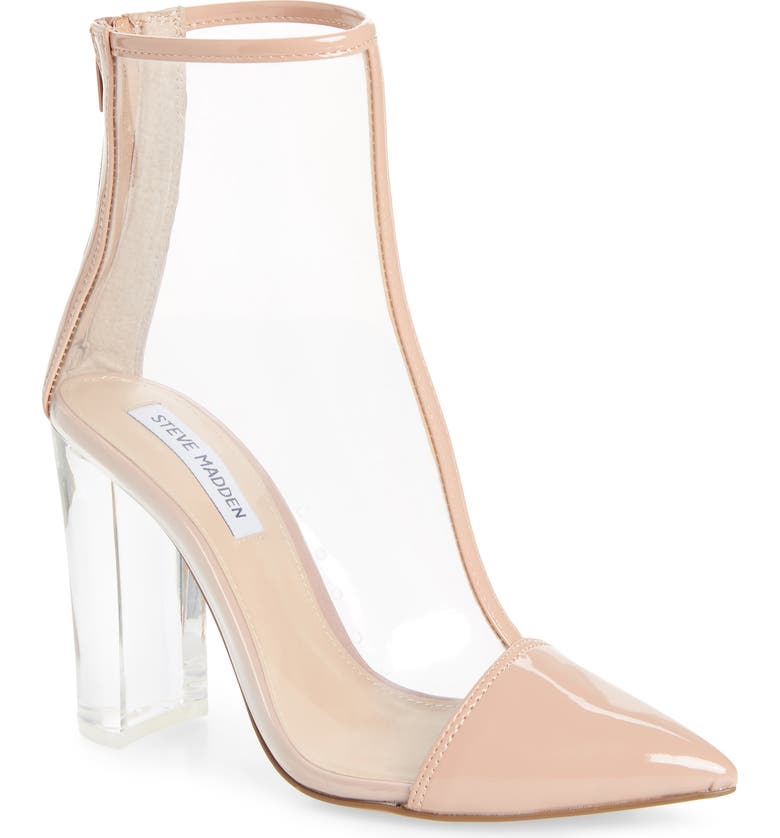 If it's really pouring and you must wear a rain boot out, I suggest getting one that is heeled, short, and really, really obnoxious. The key is to make it seem like you're wearing the booties on purpose, not like you threw them on as an afterthought because it's-duh-f*cking raining. These bright orange Jeffrey Campbell's are a total statement piece that you can build the rest of your outfit around. Plus, they're super comfortable and your feet will be dry.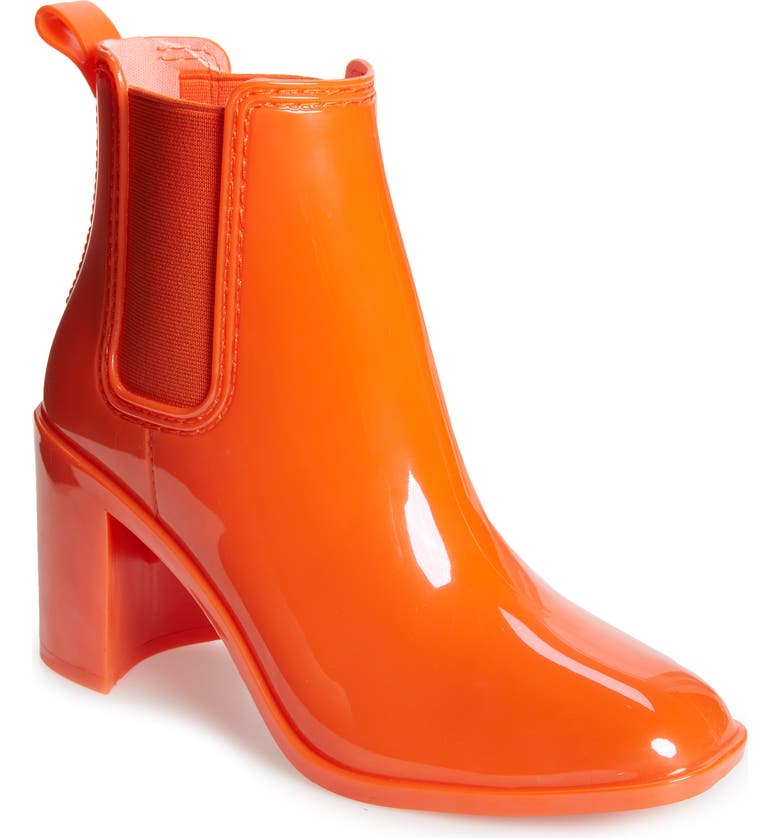 Images: Shutterstock; Nordstrom (6)
Nordstrom's Half-Yearly Sale Is On And Here's What To Buy
It's that time of year again! Obviously, I'm not referring to the holidays because they're lame, but something better—Nordstrom's Half-Yearly Sale. Yes, seriously. Just when you thought you couldn't spend anymore godd*mn money this month, well, think again because you've always got something stashed in your savings or in your coat pocket or whatever. The biggest sale started yesterday, so there's a ton of time left to run to your nearest Nordstrom or to start loading up an online cart. 
As usual, the store is offering up to 50% off many, many must-have items including Topshop, Rebecca Minkoff, Michael Kors, and like, a bajillion more brands. The sale goes through January 2, which happens to be the perfect time to stock up on a fresh and chic af new wardrobe to kick off the new year. Since all the good things always seem to sell out quickly, here are seven things you shouldn't hesitate on and get ASAP before they're gone. 
It may not be summer weather anymore, but that doesn't mean you have to swear off skirts for the next few months. In tundra-like temps, rock one like this with sexy black tights, ankle booties, and a super cozy sweater. This one is like $30 and comes with a button style everyone seems to be wearing these days, so it's basically a win-win.

Windbreakers are totally in again, in the least '80s way possible. Bible. Cop one early to get a head start on spring. 

What's another oversize sweater to your closet anyway? This one comes in two pastel, neutral shades and feature a fun, balloon sleeve that's probs a pain in the ass when you're eating, but still earns you a ton of compliments.

These are about as basic as UGGs, but like, if you don't own a pair already, wtf are you waiting for? Rain sucks and f*cks up every other good pair of boots so buying Hunters on sale is kind of a no-brainer. 

The limit does not exist for how many contour palettes one could possibly own. This one rings in at just over $20 and features a blush, bronzer, and highlighter that give you the perfect natural-looking summer glow, even in the dead of winter.

Everyone and their mother owns a pair of Adidas, Vans, and Converse. Switch up your usual go-to for one that's a bit more underrated, chic, and insta-worthy, but still comfortable enough to go from the office to the bar in.

I feel like we can all agree on the fact that every crossbody previously owned is either lost or literally falling apart. In case you're in desperate need of an upgrade, this minimalist trendy style is spacious enough for all of your junk without looking bulky, making it v worth the splurge. 

Photo: Shutterstock; Nordstrom (7)