New Study Shows You Can Tell If A Guy Is A Cheater By The Way He Looks
The longer I live with my boyfriend, the more frightened of me he becomes. Why? Because I possess the same superpower all women do: the ability to tell when someone you know is not being totally honest. A recent study in 
Royal Society 
(a scientific journal, not the cool magazine it sounds like) all but confirmed this superpower, finding that
women could assess men's likelihood to cheat
 (or "potential infidelity") simply from looking at a picture. The twist? Men could also assess
other men's
likelihood to cheat from looking at a picture—but no one of any gender had the same luck when looking at pictures of women.
First, the set-up of the study. A group of 1,500 people looked at pictures of 189 Caucasian adults (unclear why they limited the study in this way so I am forced to assume "not caring about other races" was the reason): 100 men, 89 women. They were asked if the person in the picture had been unfaithful in past relationships, and researchers assessed their accuracy as they went. (Sidenote: how the f*ck did they source these photos? "If you've cheated, please send headshots"?) The study described their findings like this: "We found above-chance accuracy in judgments of unfaithfulness from same-sex faces in men but not women. Conversely, we found above-chance accuracy for opposite-sex faces in women but not men. Therefore, both men and women showed above-chance accuracy, but only for men's, and not women's, faces."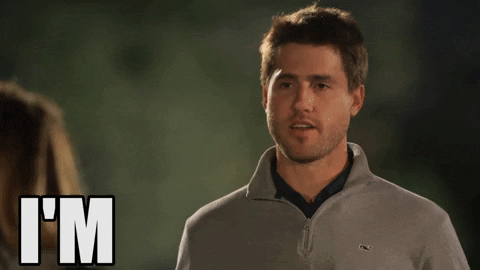 In other words, both men and women can tell with "above-chance accuracy," simply from looking at his face, whether a man is likely to cheat (aka his potential infidelity). Honestly, I'd say that most of me and my friends' dating experience goes against this particular finding—but on the other hand, isn't the problem that we do always see the red flags (or likelihood to cheat) and forge ahead anyway? Something to think about. The study went on to say that participants were using "facial masculinity" to judge the pictured men's unfaithfulness. According to these researchers, facial masculinity is a "well-established signal of propensity to adopt short-term mating strategies."
For God's sake. If anyone lets the f*ckboys of this generation hear the phrase "short-term mating strategies," it's all over. ("It's not that I don't want to date, I'm just evolutionarily designed for short-term mating strategies!" Kill me.) Another more candid portion of the study lays it out like this: "male masculinity positively related to preference for uncommitted sex and multiple matings." You heard it here first, guys: run away from that strong jaw. It does explain a lot about Luke P.'s whole face and energy, not to mention that of every athlete who's ever cheated on a Kardashian. I'd personally be hard-pressed to describe Lamar Odom as having a feminine face, just saying.
her: are you cheating on me

me: why would you say that?

her: i found a hair straightener in your bathroom

me: [too embarrassed to tell her that every morning i use it on my ass hair] yes i'm cheating on you

— viking (@notviking) September 3, 2018
To get to the other terrifying part of this study, both women and men only had above-chance accuracy in rating potential infidelity when looking at pictures of men—but when looking at pictures of women, both groups were more or less clueless. For each group, participants were more likely to guess the pictured person had been unfaithful if they: were attractive, demonstrated traditional characteristics of their gender (men that "looked masculine," women that "looked feminine." My Gender Studies minor is literally bursting into flames as I write this). Now, when people guessed that the attractive, masculine men were cheaters, they tended to be right. But when they guessed that the attractive, feminine women were cheaters (and they did), they were wrong. The moral? We don't know sh*t about what female cheaters look like, and we're more likely to assume hot women cheat even when they don't. Perfect. Win-win.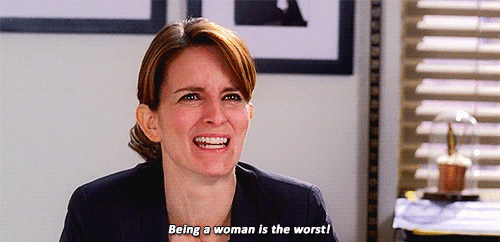 At the end of the day, this is good or bad news depending on how you identify. It's arguably bad news for male cheaters, who we now should feel a little more scientifically clued in on identifying (it's the handsome ones, it's always the handsome ones). It's also arguably fantastic news for female cheaters—but less great news for female non-cheaters, especially those in relationships with
men who have female friends
. Yeah, hot friends are always more dangerous, but apparently that doesn't affect "likelihood to poach," so what then?! Just go around fearing every plain-faced female for the rest of our lives? (JK! Feminism! Supporting other women!)
The point is this: those men you always suspected were bad news just from looking at them? Correct, they are bad news. Literally everyone knows it. Swipe left, don't do it. But as for us crafty, wily, non-potential-infidelity-signaling-faced women? Well, if you do decide to cheat, chances are your man won't see it coming.
A New Study Revealed A Huge Misconception About Periods
There are a few facts in this life that we can count on. Men lie. People who say "I'll pay you back" will never pay you back. Your period will arrive like clockwork every 28 or so days. And before you come at me for that first assertion being untrue, I have enough text message receipts to fill the Old Testament to prove it. The bigger issue is that a new study led by UCL and Natural Cycles, a contraceptive app, found that a basic assumption we take for granted about menstrual cycles is not actually a given. And by that I mean, this "rule" that your period comes every 28 days? You know, the premise that a lot of hormonal birth control packs are based off of? Yeah, it doesn't even apply to a vast majority of women. Cool cool cool cool cool. Good thing we don't base a whole slew of other science on this premis—oh wait.
The study, published in Nature Digital Medicine earlier this week, examined over 600,000 menstrual cycles of 124,648 women who used the Natural Cycles app. These women were from the United States, Sweden, and the UK. Researchers set out to look at how menstrual cycles were influenced by factors like age, BMI, and body temperature, in order to try to understand when women are more or less likely to get pregnant. Now, to be clear, the sample size of this study is not a complete accurate representation of the general population. For one, the sample only consists of app users. For another, only 8% of the app users in the study are obese while 15% of women in the general population are obese. Finally, the study excluded those with a pre-existing condition that would impact fertility, like PCOS, hypothyroidism, or endometriosis, as well as women who were experiencing menopausal symptoms. This makes sense considering the study was specifically concerned with pregnancy, but it does mean its findings are not applicable to everyone.
i can always tell when i'm going to start my period by how close i get to cutting my own bangs at 3am

— gabbie hanna (@GabbieHanna) November 6, 2017

Now that we've gotten all the disclaimers out of the way (shouts-out to the AP Psych class I took senior year of high school), let's get into what the study found, because it's actually very interesting. Researchers collected data from women ages 18 to 45, with BMIs between 15 and 50, who were using Natural Cycles from September 2016 to February 19. The women had not been using hormonal birth control within 12 months from registering for the app. So, remember how I said that it's basically taken as gospel that menstrual cycles last 28 days? Yeah. Guess how many of the cycles actually lasted that long.
Just 13%. Thirteen percent of women in the study had 28-day menstrual cycles, and yet that timeframe is the basis for a lot of birth control methods and, equally importantly, fertility windows. If you literally Google "when does ovulation occur", the top answer will tell you that ovulation typically occurs about 14 days before your period starts, if your average menstrual cycle is 28 days. The problem with this model is that, according to this study, very few women do have a 28-day cycle, and in fact, researchers actually found the average cycle lasts 29.3 days. And, furthermore, 65% of women had cycles that lasted between 25-30 days—but that means 35% of people (or over a third) do not. That is a good chunk of people who do not even fall into this window that we take for granted as "standard".
I love period dramas, I have one every month

— Karen Chee (@karencheee) August 11, 2019

So why does this matter? Researchers' big takeaway was that this has significant implications for people trying to get pregnant. As Professor Joyce Harper, one of the researchers of the study, put it: "ovulation does not occur consistently on day 14 and therefore it is important that women who wish to plan a pregnancy are having intercourse on their fertile days." More specifically, these results are important for people who are trying to conceive and are using apps or cycle dates to predict fertility days. "An individualized approach to identify the fertile window should be adopted," said Dr. Simon Rowland, Head of Medical Affairs at Natural Cycles. "Apps giving predictions of fertile days based solely on cycle dates could completely miss the fertile window and it is therefore unsurprising that several studies have shown that calendar apps are not accurate in identifying the fertile window." Harper added, "In order to identify the fertile period it is important to track other measures such as basal body temperature as cycle dates alone are not informative."
On the surface, it's not a particularly shocking conclusion that all reproductive systems are not identical, or that in general, biological functions and processes are complex and unique to the individual and cannot be generalized to a neat window or category that fits every single person. But then again, this is done all the time—whether we are talking about menstrual cycle lengths, body mass index, diets, or anything else. Am I surprised we are only now just being confronted with data that confronts the standard 28-day menstrual cycle, given that understanding of the female anatomy seems to be so low on the priority list that the clitoris was not even fully discovered until 1998? No, I am not surprised. But this study is giving me, and the researchers, hope that more studies will be done on the menstrual cycle, particularly, clinical trials done in controlled settings. "These initial results only scratch the surface of what can be achieved," said Professor Harper. "We hope to stimulate greater interest in this field of research for the benefit of public health." She added that with increased interest in and dedication to doing empirical studies, "there is enormous potential to uncover new scientific discoveries."
Images: karencheee, GabbieHanna / Twitter
I Regret To Inform You That Women On Dating Apps "Peak" At 18
Let's take a break from shocking news to discuss something that makes us all silently shake our head and say "no, duh." No, I'm not talking about Trump reportedly saying the N-word, though that does apply. Recently a new dating app study showed that men's desirability peaks at around 50 years old while women's peaks at 18. It feels gratuitous to even use the word "woman" when referring to an 18 year old.
Basically, all of our suspicions that men are creeps have been proven by science. The study looked at how desirable someone was by how many messages they received, so perhaps the results were somewhat skewed if an 18 year old woman didn't respond to a slew of messages from a man which lead to an even bigger pile on of messages calling her a stupid wh*re for not responding. But that's a whole different study on fragile masculinity.
Anyways, as men grew older and more silver, women got more interested, but after women turned 19, they're desirability sharply decreased. It's almost as if men want someone infantile to boss around and not be legally allowed into bars. Chill.
The only slight saving grace of this nightmare turned confirmed reality is that scientists noted online dating is often aspirational and not always reflective of IRL romance. So while a man might aspire to date someone who is on their parent's health insurance for 8 (EIGHT) more years (Thanks, Obama!) they're more likely just situationally to end up with a bad ass boss b*tch who manages at an insurance company. So, that ultimately sounds like a win for them and they don't even realize it.
Heads up, you need to keep up with the news. It's not cute anymore. That's why we've created a 5x weekly newsletter called The 'Sup that will explain all the news of the week in a hilarious af way. Because if we weren't laughing, we'd be crying. Sign up for The 'Sup now!
Science Says Your Selfies Are Making You Psycho
A recent study has joined my mother in claiming that our generation is taking too many selfies. Published in the International Journal of Mental Health and Addiction, the study refers to compulsive selfie taking as "selfitis." This, of course, begs the question: can we call out of work due to selfitis?
How many selfies are too many selfies? Asking for a friend. Dr. Ramani Durvasula, a professor of psychology at California State University, says that, "a selfie addiction is when a person is almost obsessively taking selfies, multiple times a day, and posting that to whatever it might be – Snapchat, or Facebook, Instagram." Cool, so every Kardashian has selfitis. No surprise there. What are some other symptoms? Some major red flags are if more than half of your photos are selfies and you're constantly using filters — so the same rules for swiping on a guy's Tinder.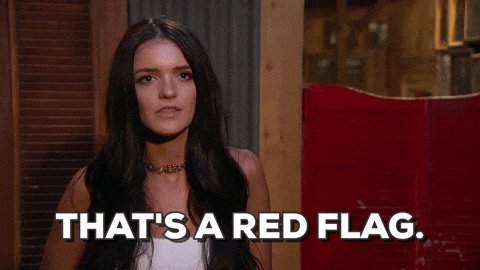 What's the harm in taking too many selfies? Selfies = likes = validation = need for more validation = selfies, and so on and so forth until one day you reach nirvana, no? According to these so-called studies, spending too much time taking selfies and posting them to social media can negatively affect your self-esteem, and even cause anxiety and depression. Well, this explains a lot…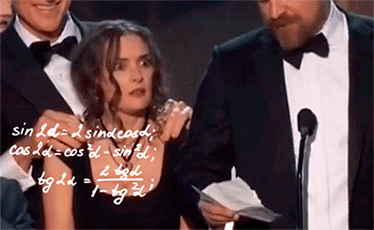 According to Dr. Durvasula, selfitis can be treated by putting down your phone and creating "selfie-free zones." Not to be a bitch, but a selfie-free zone sounds like a p. hostile environment to me. Dr. Durvasula also says that if you are concerned a friend might have selfitis, you can help by not liking their posts and validating them. Way harsh, Tai.
So, I guess if none of your selfies are getting enough likes, you can assume it's just because your friends are worried that you are unhealthily obsessed with your own face and have selfitis. Phew.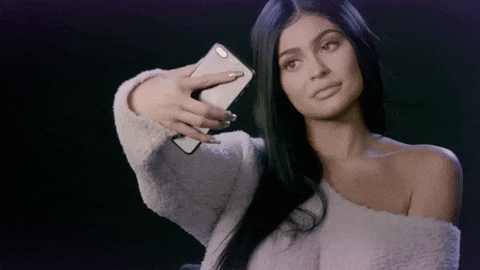 Heads up, you need to keep up with the news. It's not cute anymore. That's why we've created a 5x weekly newsletter called The 'Sup that will explain all the news of the week in a hilarious af way. Because if we weren't laughing, we'd be crying. Sign up for The 'Sup now!
Your Cellphone Might Literally Be Killing You
"You stay attached to your screen all day long and that thing will fry your brain cells." It's the modern day "You'll shoot your eye out, kid." Parents have been condemning cell phones since they gave you your first Motorola Razr and you ran up all the data by accidentally pressing the internet button and trying to cancel it by jamming END twenty times. And despite your biggest dramatic eye roll and subsequent text to your group chat that your mom is like soooo annoying, there's that small part of you that has always wondered, "Oh shit, can too much Tinder swiping actually give me cancer?" Betches and some scientists with actual credentials investigate.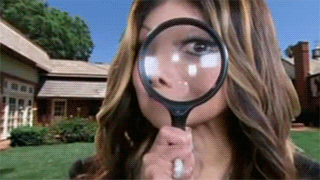 The California Department of Public Health has just released new guidelines for cell phone use, telling users how we can avoid harmful radiation from cell phones. These guidelines include:
· Keeping the phone away from the body
· Reducing cell phone use when the signal is weak
· Reducing the use of cell phones to stream audio or video, or to download or upload large files
· Keeping the phone away from the bed at night
· Removing headsets when not on a call
· Avoiding products that claim to block radio frequency energy (these products may actually increase your exposure)
Alright, first of all, no. No one is keeping my phone away from my body unless they are prying it from my cold, dead hands. The CDPH recommends keeping your phone out of your pocket and instead putting it in a purse, or not carrying it with you at all. Please refer to my last statement about my cold, dead hands. Also, a woman's tote/purse is a bottomless Mary Poppins pit and everyone knows that you'll never find your phone by the time it stops ringing if it's jumbled in with all of your receipts, chapstick, and weed other useless crap. Plus, in the case of a mugging, it's much easier to snatch a bag off a shoulder than reach into someone's skinny jeans ass-pocket. That's just street smarts. You're welcome.

Keeping the phone at arms length while you sleep is another long shot request. Unofficial cellular data reports that I am making up on the spot, find that phones are most active between the hours of "trying to fall asleep" and "laying in bed drunk texting your ex while you're 54 weeks deep in their new gf's Insta feed." Honestly, if you haven't smashed yourself in the face with your own phone while dropping it mid-text as you drift off to sleep, have you truly lived?

Don't start angry tweeting at Apple customer service for frying your insides just yet, because research isn't even conclusive, and the official position of the CDPH is that "the science is still evolving." So receiving an unsolicited dick pic won't give you cancer in the medical sense, but the sender could stand to have a quick MRI to check for brain damage. Speaking of, cellphone use is not only potentially attributed to the risk of brain tumors, but also to headaches, impaired memory, hearing, and sleep, and low sperm count. Fuckboys of the world, you've been warned. Text too many girls in one night, and you could be killing a whole squadron of little swimmers.
Bottom line is, you probs shouldn't have your cellphone constantly glued to your body where it can be fucking with your health. With children as young as 10 getting their first cell phones, we may very possibly see a whole bunch of health issues arise from prolonged exposure to radio frequency at such an early age, but until someone comes out with indisputable correlative evidence, I'm still gonna risk a teensy bit of cancer to keep my Snapchat stories on point.

Heads up, you need to keep up with the news. It's not cute anymore. That's why we've created a 5x weekly newsletter called The 'Sup that will explain all the news of the week in a hilarious af way. Because if we weren't laughing, we'd be crying. Sign up for The 'Sup now!

Being An Anxious Mess Is Actually Healthy & Here's How
If you're not a total airhead, you probably experience a decent amount of anxiety on a daily basis. Maybe your boss is giving you a hard time about leaving at 3pm when you have a 6pm Bumble date (those pre-date shots aren't going to take themselves), or maybe you're just shaken by Dean's ice-cold treatment of Kristina on Paradise. Either way, while I fully endorse your right to take a Xanax and a sick day in these situations, I'm here science is here to tell you that those anxious feelings are actually basically a superpower.
That's right: a recent study published in Psychological Science shows that "being high in neuroticism" helps you live longer—or, to put it in their creepy science terms, gives you "a lower likelihood of premature death."

And to give you even more good news, the way they tested for neuroticism in this study was by seeing how people responded to statements like "I get irritated easily," "I worry about things," and "I get stressed out easily." So, you don't exactly have to be Larry David to qualify here—and if none of these made you say "yes" out loud at your desk, go out and get a fucking personality. Enjoy your premature death, I guess.
In another hilarious turn of events, the researchers who first got these results were like "shit, we must have done something wrong," since people have spent years telling you that things like "positive thinking" and "running outside" are the keys to long life, and that your healthy skepticism toward new people and the outdoors the "psychological distress" caused by neuroticism is somehow harmful. So, these researchers rolled up their sleeves (lab coats have sleeves right? I wouldn't know *hair flip*) and decided "Okay, let's see if all the neurotic people we tested are also narcs don't drink or smoke and that's why they live longer."

Guess what? The people who possessed this predisposition for immortality (you know what I mean) also were "less likely to eat enough fruits and vegetables or exercise, and more likely to smoke and drink alcohol either every day or nearly every day." In other words, if you're not heavily identifying with this trait yet, then I'm glad you won't be living as long I'm really not sure what you're doing on this website. And next time your peppy co-worker tries to sign you up for a half-marathon, you can feel free to tell her to fuck right off—you're basically just adding five years to your life.

To sum up, put down your sad little salad, pour yourself a drink, and write your psychiatrist a refill request thank-you note for diagnosing your anxiety. If you need me, I'll be designing my "Not Neurotic, Just Immortal" Betches tank.
Your Friend Who Takes A Lot Of Selfies Might Be Depressed
Here's something we all know: Instagram is an emotional roller coaster. One minute you're looking at all your old selfies thinking about how pretty you are sharing memories with friends, the next you're sent into a rage spiral because your-man-who's-not-really-your-man commented the heart eye emoji on some thot's belfie and it reminded you that you haven't gone to the gym in three years weeks. So yeah, while the highs of a 100+ like beach pic are pretty high, the lows of a vulnerable selfie that never even hits the double digits are pretty fucking low. All of this is to say, Instagram can be depressing as fuck, and now we have the science to back that up. A new study from Harvard University (what, like it's hard?) found that your Instagram posts hold clues to your mental health, and I'm not just talking about how we all know you're fucking depressed when you post a picture of you looking longingly out a random window and caption it with some emo song lyrics from the early 2000s. But that too.
The actual study found that people who are depressed (aka you all winter), "tended to post photos that, on a pixel-by-pixel basis, were bluer, darker and grayer on average than healthy people." So basically, your grainy-ass black-and-white food pics aren't just fucking up the flow of my feed, they're actually revealing to the entire world (assuming your account is public) that you're depressed.
Researches came to this very obvious stunning conclusion by identifying participants as "depressed" or "healthy" based on whether they reported having been diagnosed with depression in the past.
Side note: Who are these healthy, non-depressed people? Where do they live? What is their secret?

Researchers then "used machine-learning tools to find a pattern in the photos and to create a model predicting depression by the posts," which is basically fancy science speak for "We taught a computer how to scroll through Instagram."

So what exactly in your posts reveals that you are depressed? Well, they found that depressed IG users tend to use "fewer filters," which supports my strongly held belief that people who post
#nofilter selfies are seriously disturbed. When they do use a filter, they tend to use Inkwell aka the fancy Instagram way of saying black-and-white, whereas healthy people use Valencia because…IDK. I guess the greenish hue brings people joy? Unclear.
Depressed participants were also more likely to post photos of just their face, which means that someone needs to drive to Brentwood and check on Kylie Jenner ASAP. I'm seriously concerned.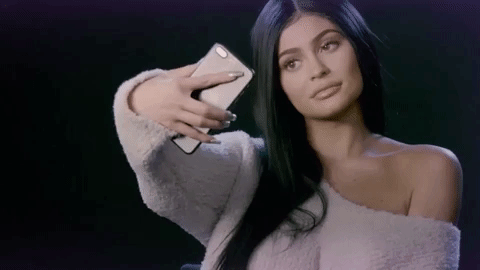 One thing these researchers found that I def could have told them myself is that depressed users tend to post more frequently. I mean, fucking duh. Anyone on Earth can tell whether or not I'm going through a breakup based off my daily post rate. Two or more selfies a day and you are fully justified in sending me a "U OK?" text. (I'm most definitely not okay.)
They also found that depressed people also tend to get more comments and less likes, which is really unfortunate because, as I previously stated, there's nothing better to get you out of a funk than a fire candid with 100+ likes. If they could find a way to turn that feeling into a pill, depression would be a thing of the past.

All in all, this study is, for lack of a better word, depressing. Mainly because all the things they said are signs of depression describe the social media use of literally every human person in my feed, including myself. That being said, I think the moral of this story is clear: Inkwell is just not an acceptable filter anymore and using Valencia is the same for your health as like, a really good cardio workout.
Your Eye Color Could Be To Blame For Your Alcoholic Tendencies
Aryan race, beware… looks like we've finally found your flaw. The American Journal of Medical Genetics just released a study claiming that light-eyed individuals (especially blue) are more at risk of developing alcoholism than their dark eyed counterparts. This is great news for some because they can now start blaming eye pigment for their alcoholic tendencies instead of bad relationships, absent fathers, etc. Researchers admit the findings are only a small portion of preventing alcoholism, but let's be real, scientists can't do shit when it comes to our drinking habits.
This news is probably the first to ever touch on the disadvantages of having blue eyes. All our lives we've been bombarded with song lyrics and Photoshopped pictures boasting the unparalleled beauty and exceptionality of blue-eyed women. Millions of brown-eyed girls can attest to eye-rolling the shit out of someone gushing about how beautiful someone's blue eyes are (like, she'd only be a 4 if she had brown eyes, ugh). So, brown eyed betches, here's some good news. Your blue-eyed friend may get more free drinks at the bar, but you are way less likely to show up drunk to your child's piano recital. Even trade, right? And after all, eyes are the windows to the alcoholic's soul.