3 Black Female CEOs On Why We Need More Black Women In The Beauty Space
Before the social justice uprising that has taken place this year, could you name three Black-owned beauty brands off the top of your head? With little accessibility to brands that represent a range of darker skin tones and different hair textures, Black people are often left with limited options to achieve their desired looks. If we have learned anything this year, it is that representation matters. It should go without saying that Black consumers deserve to be acknowledged in the beauty industry. In honor of National Black Business month, we're turning our attention to three Black women CEOs who have taken the step to catering to Black women's needs and are making space for more melanin in the beauty industry.
"DRK Beauty is a digital community that supports and empowers women of color in all their diversity. Through curated content, programming, and community initiatives, DRK Beauty aims to truly empower those who identify as women of color and fix the flawed relationships between brands and women of color.
DRK Beauty Healing is one of our first community initiatives in response to COVID-19 and the BLM movement. When we first launched DRK Beauty Healing on May 15th of this year—before George Floyd's murder—we had only conceived the idea two weeks earlier as a response to the impending mental health fallout from COVID-19. Having never worked in the therapeutic space, our first step was to speak to therapists. We had back-to-back Zoom calls five days a week for the first month. We also spoke to mental health associations such as Mental Health America to learn more about the space and researched other initiatives in our community. We effectively educated ourselves as quickly as we could.
What we discovered is that there are precious few clinicians of color in the U.S. (Black/African psychologists make up only 5% of the total in the U.S.) and the free initiatives that are out there required prospective clients to fill out online forms and share their data and then wait to be approved to receive the free therapy. This added yet another barrier to entry, not to speak of the cultural stigma of therapy in the Black community. In addition, when you are depressed, traumatized, and/or paralyzed with anxiety, you don't have the mental bandwidth to fill out forms and wait for an answer. You need the help now! We felt that the need was urgent and we wanted to make the process as seamless as possible. Also, we wanted to make sure that we didn't breach any privacy rules. So my developers built an online directory and within two weeks we launched with a few hundred hours of therapy donated by clinicians we had spoken to. We asked them to share with their clinicians as well. So they continued to donate hours and within a month of launch, we had 1,000 hours of free therapy to give away. We've now raised over 2,000 hours of free therapy and we are now one of the leading platforms for free therapy for women of color in America, covering 27 states with approximately 100 clinicians."
"BEAUTYBEEZ was created to fill a gap in the retail industry. What many people outside of the African-American community do not realize is that ethnic hair care and beauty products are traditionally sold in small local retailers called beauty supply stores. Every Black woman has memories—both fond and unpleasant—of going to the local beauty supply store with our mothers and shopping for those nostalgic "Black girl hair" products. It was a space specifically for us! The larger retailers didn't (and still don't) carry these items. Due to various laws and regulations over the past several decades, ownership in ethnic beauty largely transferred to the Korean-American community. Traditionally, they own the stores, the products, the hair manufacturing, and the distribution. And, unfortunately, people of color are oftentimes discriminated against in all areas—most notably in the beauty supply stores. We are followed, harassed, and left to fend for ourselves.
BEAUTYBEEZ is a modern beauty retailer prioritizing beauty for women of color. I founded the brand after my own dissatisfaction shopping for beauty. As an entrepreneur creating success in a field where I'm the minority, I've had to be resilient, resourceful, and stand out. There were several challenges that came my way, and I faced them head on. I took the time to equip myself with the knowledge and skills necessary to thrive in an industry that capitalizes off of me. I used my experience as a consumer and infused it in all aspects of BEAUTYBEEZ—from the products and services we offer to the customer experience. My identity and experiences as a Black consumer have single-handedly been the most effective attribute I've brought to the business and enabled me to thrive in an industry that is dominated by people who do not look like me. 
BEAUTYBEEZ provides an inclusive beauty experience where women of color can shop, explore, and play in a world full of beauty. The brand was created because nothing like it exists and we wanted to be a complete departure from the typical beauty supply. Our mission is to celebrate Black beauty in every way possible—a curated collection of hair care, skin care, and beauty products; selling inclusive beauty brands; promoting minority owned brands; hiring diversity in our team members; tailored services for our unique needs; and most importantly, the creation of a community reflective of our brand's values and ideals. We've been able to successfully create this space because we possess a passion for and knowledge of our consumers and their needs—an approach many of our predecessors have neglected."
View this post on Instagram
"When I first entered the beauty industry, I didn't really have a clear understanding of all of the nuances and disparity that existed. I am a salon owner and do not do hair. I was primarily interested in the salon being a second stream of income. I started the salon geared towards extension work, and then transitioned into curly textured hair. As the business grew, so did my desire to become more known in the industry and be recognized as a salon of curl experts. That is when I discovered that salons and stylists of color are put in a box and not given the opportunity to shine on an international platform. Even more surprising, most salons that are recognized for specializing in curls are not Black-owned.
I initially tried to reach out to many of the well-known industry publications, but the feedback was pretty much non-existent. Typically, a handful of stylists of color are chosen to be representatives in the hair world, but new talent is not sought-after. I decided with the access we have to the internet and social media, I would create a lane for myself. I have created a global following for Maggie Rose, along with an educational platform called Texture University, and am in the process of launching a hair system for curls called Naturally Drenched. It has been a journey, but I have realized it is better to create your own platform versus depending on others."
Images: Cottonbro / Pexels; thisisdrkbeauty, beautybeezstore, maggierosesalon / Instagram
How Did Katie Maloney Fall Through A Skylight? Here's What You Need To Know About Her Accident
Lisa Vanderpump says a lot of things that make me gasp, like "look at my new Rolls-Royce" and "I'm not going to fire Jax," but this Monday night, she took it to a whole other level. While we viewers were busy marveling at Katie's composure when faced with a short asshole calling her fat adversity, Lisa dropped another bomb: in 2009, Katie Maloney fell through a plate-glass window and nearly died.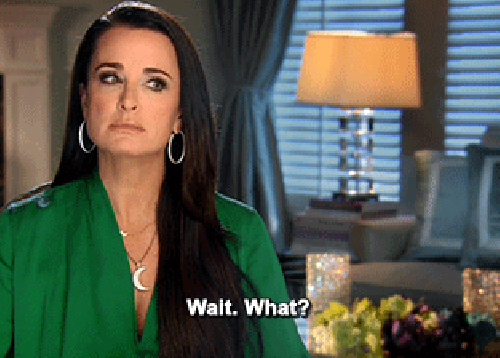 Specifically, she fell through a skylight, which is still dramatic AF, but begs a few questions, like how many shots deep was she? was it a very clean skylight? HOW DID SHE FALL THROUGH A SKYLIGHT? (And also, like, how did she survive, but that's kind of less pressing.) Unfortunately, news coverage is really light on the moments leading up to this historic fall, but here's what we do know.
November 9, 2009: Katie has just started working at SUR. She falls through a skylight at a party and drops three floors (25 feet), breaking her jaw and collarbone, losing some teeth, and suffering a small brain injury. She does say in an old Instagram post that she "doesn't remember falling", yikes. Katie gets her jaw wired shut and a crazy scar on her face, which a plastic surgeon offers to remove. She refuses, saying the following in an interview: "I like my scar. It gives me character and it's a badge of honor. I went through something crazy, but I'm still here."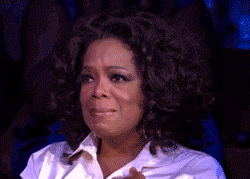 Update: We dug up this year-old podcast interview where Katie talks about the moments leading up to the accident.
She says she went to the house of a guy she was hooking up with where they "were playing Monopoly, eating cookies and chilling." Then, she says, "My friend Johnny had a Canon camera, and we were like, 'we should go to the roof and take some pictures of the skyline, and like practice with overexposure, some light trails and all that.'"
So they went up to the roof, Katie says, where there were some big skylights—at least six feet by three feet, she estimates. The skylights were right above the staircase, so Katie said, "Oh let's see if we could get some light coming from underneath and see what kind of pictures we could take.'" Now, to give you a picture, these skylights were supposedly dome shaped and kind of dented in on the side—not a flat rectangle. Katie says she told her friend to sit on the edge of the skylight, "And then I kind of straddled him more or less and was taking pictures of him… and I was like, 'oh shit, if this broke…' and that's the last thing I remember saying."
Life Lesson: Don't help your friends with their shitty photography.
Because Katie is secretly the most mature and conscientious person on this show (seriously, she handled Kevin Lee so well—Stassi would have burned SUR to the ground before finishing her shift), she reached out to Lisa shortly after her accident. Lisa fondly recalls how " was so concerned for job," since Katie didn't yet understand that falling through a plate glass window is well within the bounds of mayhem Lisa expects from her servers. Tom Schwartz has taken to celebrating November 9 every year, by posting cute shit like the tweet below and celebrating his badass wife. Honestly, between Schwartz roasting Scheana for her nails and Katie's supernatural abilities to both not get mad at her husband and survive accidents like this, the couple has done an effective job of softening my hatred for them. It's amazing what a year of not watching them plan a wedding can do for you.
On this day 6 years ago @MusicKillsKate almost lost her life. Today, we celebrate her life! Show her some ❤️ today pic.twitter.com/qLXByke6G4

— tom schwartz (@twschwa) November 9, 2015
To sum up, Katie had a horrific fall eight years ago—although we don't know exactly how it happened, so we'll all just have to use our imaginations—and she channeled that emotion into a powerful message on this week's episode. When Kevin Lee told her she'd "gained weight" and "needed to work on it," she changed the conversation by talking about her accident, and what it taught her about her own strength and resilience. Despite Bravo's unfortunate choice to cut in video evidence of Katie at the gym (which was never the point), Katie understands that her body is a gift, not a point of discussion. Due to the perspective she's gained from this trauma, Katie can respond to horrific commentary like Kevin's not by spiraling into self-doubt, but by asking the only real question: Why did he feel comfortable saying that? Because honestly Kevin, until your body regenerates after slamming through a plate-glass window (and even then), I don't know why you think your opinion is worth saying out loud.
Our Top Feminist Inspirations In Honor Of National Women's Day
Okay so seriously by now I'm sure you know it's International Women's Day AKA the best day 2017 has yet to offer aside from my birthday. If you're anything like me you probs want to rage celebrate by recognizing all of the awesome betches in your life. So it's about time we get some serious #womanspo from some betchy female characters. No, these women aren't all traditional role models by any means, but like, let's not pretend that we don't all send a couple too many drunk Snaps every once in a while—in other words, nobody's perfect and that includes our role models. Anyway, these women are inspiring for all differnet reasons. Like, seriously some of these betches aren't even real and they still have me thinking of all the ways I could be a total #girlboss. If that's not totally badass then IDK what is.
These women manage to fuck up sometimes (same) and still have all the bros drooling. They have their cake and eat it too, or something like that, IDFK I don't bake. Anyway, without further ado, here's our fav girl characters: