Kylie & Travis Getting Stormi A School Bus Is Hilariously Sad
If there's one thing the pandemic has illuminated, it's that celebrities really aren't just like us, and people are growing sick and tired of the rich and famous trying to pretend otherwise. Just take your tubloads of money and chill in your mansions and sit this one out. Well, perhaps the only thing worse than, say, a celebrity lamenting how they got bamboozled into buying a $13,000 bottle of wine (when they are worth about $75 million) is a celebrity trying on life as a regular person for sport—which Kylie Jenner and Travis Scott did as a fun little family bonding activity, when they got Stormi a yellow school bus for her birthday.
On Tuesday, Kylie Jenner shared some pictures of Stormi to her IG Story (as she does). In the first slide, Stormi seems to be hugging a yellow school bus—yes, a regular ol' yellow school bus, like the ones we took to school. Not a euphemism or anything. Not even a school bus that's been modified by Xzibit. Anyway, Kylie wrote over the picture, "All Stormi has been talking about is riding a big yellow bus. Daddy surprised her."

The next few images show Stormi walking, alone, down the aisle of the bus. I would like to reiterate again that this bus has those big maroon leather seats we were all tortured with on hot days, where you and 1-2 friends would cram yourselves in (because the seats were not separated), legs sticking to the fake leather. Why am I explaining this, we all remember what school buses were like! Kylie isn't reading this.
We don't know if Travis bought or rented the bus (although I'm hoping he rented it, because what the hell would they do with a school bus after this photo opp—donate it to a school maybe?), but the appropriately named website bus.com cites that renting a school bus can cost from $389-850 per day. Buying a bus can range from $90,000-290,000. I already broke my brain trying to figure out what a $13,000 bottle of wine is worth in layman's money to a person worth $75 million, so there is absolutely no way I am going to sit here and figure out how many fractions of a penny it would be like for Travis Scott (who is worth $50 million) to buy or rent a school bus—but just know that it was probably worth less to them than the gum stuck underneath the seats of the bus.
Now, you can't put a price tag on a child's happiness, but what's truly priceless is this entire situation, which I can't decide between being deeply hilarious or profoundly sad. Probably a little bit of both.
First, as many Twitter users have pointed out, it's absurd that Kylie and Travis would spend any amount of money to get their child an experience most of us peasants got for free (minus the cost of property taxes, I guess). And the experience they bought for fun was a largely unpleasant one, no less! 
Also, seeing Stormi wander down that big, yellow bus alone is kind of just sad. They couldn't rent invite along any friends for her to sit with? Did she go anywhere in the bus or just take pictures, the way wannabe influencers can pay a small sum to pose in front of private jets?

Also, was it ever about the physical vehicle of the bus, or was it more about what the bus represents? I clearly don't live in that house (a fact I am reminded of via court order… just kidding) but, seeing as Stormi has evidently never been on a school bus before, she probably learned about it from TV and movies. I kind of have a feeling it's not about the bus, but about the regular-person experience of going to school. You know, waiting at the stop with your friends. Sitting next to your friends. Chatting about the day ahead with your friends. Having friends to whom you are not related by blood. The fact that her parents heard this desire and interpreted it in the most rich-person way possible is like a discarded plotline on Arrested Development, or Marie Antoinette building a fake village at Versailles so she could "escape from the drudgery of royalty." 
I guess it's true that the grass is always greener, something I will whisper to myself when I'm crammed into a stranger's armpit on the M60. Now have Stormi cosplay that she woke up late and needs to ask her mom, who is still in pajamas and hasn't had her coffee yet, to drive her to school.
Images: kyliejenner / Instagram (2)
The Most Ridiculous Things About Stormi World 2
This weekend was one of the biggest events of the year, and no, I'm not talking about the Super Bowl. Saturday marked Stormi Webster's 2nd birthday, and in true Kardashian-Jenner fashion, Kylie Jenner threw her what is possibly the most over-the-top party in history. Last year, Kylie and Travis Scott set a pretty high bar for ridiculous birthdays with the original Stormi World, but they managed to completely outdo themselves this year. Basically, Stormi World 2 makes all of Gatsby's parties look like lame backyard barbecues.
This year, instead of just one lavish themed area, we got three. Of course, there was the terrifying Stormi World, but party guests also got to explore Trolls World and Frozen World, which were all 10 times fancier than any party I've ever been to. Obviously, most Kardashian-Jenner parties aren't exactly normal, but this one feels especially ridiculous. I'm positive they spent more than my annual salary on this party, and Stormi probably still won't remember anything. But anything for Instagram! Let's go through some of the more absurd parts of Stormi World 2.
The Stormi Slide

The giant inflatable Stormi entrance tunnel? So last year. This year, they added a giant inflatable slide, complete with a massive inflatable Stormi at the top. These slides are fun AF, but the Stormi head is really giving me horror movie vibes. Like, if this party was Us, this would definitely be the cursed area where your tether attacks you.
The Wearable Stormi Head

The nightmare continues with a smaller, yet even scarier Stormi head. This one is like a mascot/bobblehead that someone is wearing, and it's honestly horrific. I practically need therapy from seeing this, so I shudder to think what all this is doing to Stormi. Also, I need to know who is under the giant Stormi head, and how much they're being paid. I really hope all the people working this event made a lot of money for putting up with this rich BS.
The Music
In Kylie's Instagram stories from the party, you could clearly hear that they were playing Travis Scott music in the Stormi World section. We heard bits of multiple songs, so it seems like that was pretty much the playlist. Now, I love me some Travis Scott (I have Astroworld saved on my phone), but I wouldn't say that it's the most appropriate music for a two-year-old's birthday party. It's like every actor has certain movies they're not going to show their kids until they're older—Stormi should probably steer clear of her dad's music until she's at least 15. My mom confiscated my Usher CD when I was 10, and I turned out okay.
The Stormi Claw Machine

Are those… whoopee cushions with Stormi's face on them? I don't think they actually are, but that's kinda what it looks like. But really, what are they? Little pillows? Non-helium balloons? Regardless, it's super f*cking weird to have people play an arcade game that involves snatching your daughter's face with a metal claw. Just put some of the Toy Story aliens in there and call it a day, Kylie—not everything has to have Stormi's face on it!
The Stormi Shop

Of course, any kid's party worth attending has party favors, but usually they're like… little bags of candy. Not at Stormi World!! This party had an entire merch tent called the ~Stormi Shop~, which had t-shirts, hoodies, slinkies, and more of those things that look like whoopee cushions (pretty sure they're pillows??). Guests could tie-dye their own Stormi World merch, or they could probably have a servant do it for them if they didn't want to get their hands dirty. This is extremely extra, but I'm not gonna lie and say I wouldn't love one of those tie-dye sweatshirts. You can never have enough hoodies!
The Giant Trolls

This is not the first time Kylie has hired giant Trolls to come hang out with Stormi, as Poppy stopped by the house on Christmas Eve. I guess Stormi likes them, but at two years old, I would've been scared sh*tless of these big-ass Trolls. Let's be real, they would make me uncomfortable even now. The Frozen area of the party also had character appearances from Olaf and Elsa, but somehow the Trolls feel so much weirder.
The Environmental Impact
Okay, so I don't know exactly what went into putting on this event, and maybe (hopefully) some of this stuff was done using sustainable practices. But I'm not so confident about that. And no matter what, it can't be that green to basically build Disneyland for one night and then tear it all down the next day. It's pretty depressing to think about how much waste was probably created from this event, because I'm pretty sure the all the props in the Trolls World jungle aren't recyclable. My childhood birthday parties at the bowling alley might not have been this cool, but at least those parties didn't have the environmental footprint of a small country.
At the end of the day, Stormi World 2 was obviously ridiculous, and I kind of feel like that's the whole point. The Kardashians have set a precedent for throwing these wild parties, and now it's like they just do it because it's their thing. If they're going to keep doing this year after year, the least they could do is send an invite my way. I'm really good at tie-dye!
Images: kyliejenner / Instagram
For more, subscribe to our Betches newsletter.
People Are Betting That Travis Will Propose To Kylie During The Super Bowl
This Sunday is Super Bowl LIII, and I've spent this week desperately searching for any reason to care. I may not know much about the teams, or the rules, or literally anything else, but of course I've managed to pinpoint the one Kardashian connection to this whole thing. If I have one talent in this life, it's spending way too much time thinking about the Kardashians. This theory could actually be bigger than Kylie announcing Stormi's birth during last year's Super Bowl, because fans think Travis Scott will propose to Kylie during this year's halftime show.
As you may know, Maroon 5 is headlining this year's Super Bowl halftime show. While my mom is very excited about this, I'm prepared to chop my ears off if I have to hear "Girls Like You" one more time. Luckily, they'll be joined by Big Boi (of Outkast fame) and Travis Scott. If I have to hear "Sugar," at least I'll also get to hear "Sicko Mode." You win some, you lose some. But in this situation, Travis Scott might be bringing more to the table than just his music.

From the second I heard he was performing, I was hoping that Kylie Jenner would show up at some Super Bowl-related events. While we don't have confirmed details of anything yet, or even proof that Kylie will be in the same state as Travis, there's a major theory gaining steam that Travis Scott will propose, and he and Kylie might get engaged during the big game. As long as they're not already married, this honestly seems very possible, and I'm prepared to tell you why *dusts off laptop, opens up Powerpoint*.
First of all, Travis Scott recently told Rolling Stone that when he proposes to Kylie, it needs to be amazing: "We'll get married soon. I just gotta sturdy up—I gotta propose in a fire way." If I were Travis, I would buy an island in the Bahamas and propose in a ~fyre~ way, but I guess he's not as into true crime documentaries as me.
Besides the Super Bowl being a massive occasion with tens of millions of people watching, it's also a day with personal significance for Travis and Kylie. Last year, after basically going into hiding for the better part of a year, Kylie chose Super Bowl Sunday as the perfect time to drop the pregnancy reveal heard 'round the world. I personally remember crying while watching this video on a Subway platform, because that's where my priorities are. Judge me all you want, I'm at peace with my life choices.
If you're like me, this is potential Super Bowl proposal is the most exciting sports news you've heard in years. Don't worry, you're not alone. People are even betting on whether the proposal will go down on Sunday. I'm no expert at gambling, but right now the odds are +180 YES, and -220 NO, according to Monster Roster, an algorithm-driven betting service. My sources tell me that this means you should bet YES, because then you'll win more if you're right. Or you can just say f*ck it and get in on your boyfriend's actual Super Bowl betting pool, because I don't really know how any of this works.
We'll be on high alert this Sunday for any proposal shenanigans, and you should be too. This year has already been stressful AF, so I really need this to happen right now. Come on Kylie, don't let us down!
Images: Shutterstock; Giphy; Kylie Jenner / YouTube
Here's Why Kylie Calling Travis Her Husband Doesn't Mean Anything
These days, it seems more and more common for celebrities to secretly get married. With the obvious exception of Nick Jonas and Priyanka Chopra's Indian extravaganza (with a heavy emphasis on extra), lots of big couples have been keeping things low-key. Cardi and Offset did it, Hailey and Justin did it, and now the latest married couple might be… Kylie Jenner and Travis Scott? Or maybe not. Kylie has a history of calling Travis her husband, so she's not always the most reliable source of information. Every time Kylie calls Travis some variation of "hubby", the internet collectively freaks out. This is one such time.
On Tuesday, Kylie posted this picture of herself on Instagram. It's a pretty typical thirst trap for her, but the caption was what made people really pay attention.
Wow, look at Kylie getting bilingual all of a sudden. I have no idea if she actually speaks Spanish, or if she put this into Google Translate and just liked the way it looks. Probably the latter. For those of you who didn't study abroad in Barthelona, this translates to "I miss my husband." Now, in this moment, I finally understand why I struggled through six years of Spanish classes, so thanks Kylie!
So, what does this caption actually mean? Cosmo immediately reported that it's Kylie confirming her marriage to Travis, and fans have been losing their minds since she posted it. Of course, they do have a child together, so it's not like getting married would be groundbreaking, but would they really pass up the opportunity for a KUWTK wedding spectacular? I have my doubts. Also, this is not even close to the first time that Kylie has called Travis her husband. Let's take a walk down memory lane, shall we?
Here's an Instagram that Kylie posted on November 27th, before Travis' big concert at Madison Square Garden. Were they married then??
On October 6th, Travis was the musical guest on SNL, and Kylie called him her hubby multiple times. The first was in a now-deleted Instagram post wishing him luck, and the second was a Snapchat video of her watching the show. Were they married already at the beginning of October? Probably not!
Two months before that, on August 10th, Travis took a turn at fanning the wedding rumors, when he called Kylie "wifey" in his birthday Instagram post for her. Now, I'm pretty sure this means absolutely nothing, because I call my best friend wifey when she makes me a quesadilla for me when I'm drunk. It's not that serious.
And, as if we still needed evidence that the word wifey/hubby/esposo doesn't really mean anything, here's my personal favorite piece of evidence: way back in June 2016, Kylie clearly referred to Tyga as her husband in a Snapchat video. God, it's crazy to think of a time when Kylie was with Tyga and we all actually still used Snapchat. Simpler times. Clearly, Tyga and Kylie were never married, so Kylie saying sh*t like that isn't legally binding or anything.
Are Kylie and Travis married? Maybe, but who knows. I'm sure we'll find out in 6-8 months on a carefully produced episode of Keeping Up With the Kardashians, but until then, we might not know for sure. Basically, everyone needs to chill tf out.
Images: Shutterstock; @kyliejenner / Instagram (2); @travisscott / Instagram
UPDATED: Which Kardashian Had The Best Halloween Costume This Year?
There's no better part of Halloween than getting the chance to judge everyone's costume choices. Who's going as a basic slutty cat and who will wildly offend everyone at the party? But of course, the most intriguing and expensive costumes come from celebs. So who better to judge than the Kardashians? Year after year, the Kardashians tend to go all out—especially Kim. At press time, Kim has not yet posted a picture of her Halloween costume, but we're sure it's going to be iconic. Some of her best past looks were Jasmine from Aladdin, a mermaid (but like, not in a basic way), and Poison Ivy, so we can't wait to see what she's going to do this year. But the other Kardashians posted their Halloween costumes, so we get to judge those. Who did it best? Here is our ranking of the Kardashian Halloween costumes.
1. Kylie And Stormi
Obviously, first place must go to the butterfly duo of Kylie and Stormi. If this isn't mommy-daughter goals, IDK what is. Ky went full-out and DIYed had someone make her beautiful wings. Of course, her mini-me had to look just as ~fly~ with her own set of baby wings. In true Kylie fashion, the base of her outfit (a skin-tight bodysuit) is understated but still serving major MILF vibes. Points for attention to detail with Stormi's hairclip, perfectly matching her attire and Kylie's butterfly details on her shoes.
View this post on Instagram
2. Khloé And True
A very close second place goes to the Mama Koko and True! These two went for the matching bodysuit tiger look. Initially, we were disappointed by Khloé's lack of creativity (a unicorn is basic, sorry), but she really one-upped herself. Khloé's makeup is also fantastic and really makes her look like a YouTuber sexy tiger. But can someone please tell her The Lion King is about lions, not tigers. So like the circle of life lift doesn't totally apply…cute pic either way though.
3. Khloé And True
In third place, below themselves, are Khloé and True in their unicorn outfits. Just when you thought True couldn't get more adorable, she literally became a stuffed animal. Her cheeks might be the most perfect things I have her seen. I just want to pinch them! Wait, who am I? Anywho… Mama Koko kept it cute with her matching onesie, but still managed to glam it up with some jewelry and a matching manicure. Also, a special shout-out to Chicago for making an appearance in her own unicorn headband.
 4. Kylie
Back on the list in third place is Kylie for her solo Barbie look. Although the costume on its own wouldn't be that impressive, Kylie went for it and added in the whole f*cking box. You also KNOW she didn't wear that sh*t out, so that was totally for the Insta. That's what Halloween looks like when you've got 900 million followers, I guess? Points also go to her for the slightly ironic caption, because truly, her life in plastic really is fantastic.
View this post on Instagram
5. Saint
Not gonna lie, Saint's costume was kind of lame, but he's too cute to be in the last place. According to Kim's caption, Saint is supposed to be a pumpkin, but like, maybe a Yeezy baby pumpkin? I'm all here for the minimalist Halloween looks, but I feel like Saint is for sure capable of producing a more extravagant look. Perhaps there's more to come…we'll be waiting!
View this post on Instagram
6. Kendall
Our bottom of the list is, unfortunately, Kendall for her basic AF Austin Powers sex-doll costume. Usually, this would be fine and totes creative, but it looks like she bought it from Dolls Kill and put literally no money effort into her look at all. Listen Kenny, when your job is basically to post Instas, at least give us something with a little more wow. But I mean, if you want to dress up as Kendall as a fembot, you can go buy it on sale.
View this post on Instagram
Images: kendalljenner, kimkardashian, kyliejenner (2), khloekardashian / Instagram
How Messed Up This Year's Celebrity Babies Will Be Based On Their Names
As we all learned yesterday, Kulture Kiari Cephus has made a grand entrance into the world. And apparently it's not a rare strain of chlamydia, it's a baby girl. Welcome to the world, Kulture!  It's a dumpster fire here, you'll love it! If we're being serious, though, this is a fucking heinous name that makes my ears bleed a little more each time I hear it. Soon I fear I will hemorrhage. Kulture is not even a name when you spell it CORRECTLY, Cardi B, and really, taking a page out of the Kardashian naming book? Sad! In other sad news, Kulture is not the only baby this year saddled with a name that will surely drive her to selling her own sex tape to TMZ approximately 18 years from now. So, let's take a look back at the celebrity babies this year and rank them on how fucked up they will be based on their "names." Because nothing is more fun than eviscerating innocent children, am I right? Obviously this list will go from "they'll probably be fine" to "their first DUI arrest will be next week."
Crew Gaines
TBH Crew is not the stupidest name I've ever heard. It just makes no sense with the Gaines naming philosophy, which is basically "all the boys get the same name and all the girls get the same name." Seriously. Joanna and Chip Gaines' other boys are named Drake and Duke, and their girls are Ella and Emmie. It's like they picked one name they liked and when they went to put it on the birth certificate they were told they couldn't use it again and so they switched some letters. So Crew just comes out of left field. I fear he will be screwed up because he knows he's different than his siblings. He will grow up feeling like an outcast and will end up being a loser that goes to art school.

Canon Curry
Let's be real, Canon Curry will be fine. His dad is Steph Curry and he's the only boy in his family, so I'm sure he'll be the anointed one. But he's going to have to deal with that annoying red squiggle on Microsoft Word for the rest of his life since that's not how you spell Canon, STEPH! Too busy hitting three-pointers to check a dictionary, huh? Odds are that this name will drive poor Canon to insanity, or at the very least, make him a very bad speller. But I also can't spell at all, and look how far I've gotten in life! I get to make fun of babies on the internet!
Marvel Wentz
So I guess Pete Wentz is a big fan of The Avengers? Why couldn't he have just gone to Target and gotten that Captain America shirt my brother wears every weekend? We wouldn't doubt your fandom, Pete. Marvel will most certainly not be a Supreme Court justice, but will definitely be a mediocre Red Lobster waitress, quick with a sarcastic comeback and flush with a trust fund. And an "ironic" Thor tattoo on her upper thigh.

True Thompson
True Thompson is going to be the biggest fucking liar this world has ever met. Nothing she says will ever be true, and she will be her father's daughter. True will burn through men like I burn through a family size bag of Lay's sour cream and onion chips when I'm on my period. Expect at least five marriages, countless cheating scandals, and at least one shoplifting incident where she swears she just "forgot to pay" for the couture gown shoved in her bag.
Chicago West
Chicago West is a SUPER cute baby. Unfortunately, even that won't be enough to save her from a life of butt implants, lip fillers, and a superiority complex. Chicago will see herself as the savior to her namesake city. Sadly, while running for mayor, her butt implants will explode, resulting in Chicago being forced to admit none of the Kardashian asses are real. Chicago will bring shame onto the entire family and will be forced to go into hiding and no one will ever see her again. There will be whispers Kris Jenner murdered her, but no claims will ever be substantiated.

Stormi Webster
The year Stormi was born, Stormy was also the name of the most famous porn star. Dare I say it's prophetic? Moving on…
Ariana Sky Magro
If we're being real for a minute, we all know that a name is probably only one factor in determining how fucked up a human being becomes, since Ariana is definitely the best celebrity baby name to come out of 2018. Know what's a bigger factor in determining your future issues? If your mom allegedly dragged your father with a car while you sat in the back seat sucking your thumb. Or, say, if your father said he couldn't turn your mother from a hoe into a housewife. Ariana Sky, our hopes for you do not reach the sky, they barely reach past the New Jersey state line. By the time she is a teenager, she will be a hybrid of the two grossest humans that ever existed and will have powers so evil and heinous she will destroy the world. May God have mercy on our souls.
Best of luck to these babies! I hope their lives don't turn out how I've predicted, but I fear they will. And to all the parents out there, just remember—it's never too late to legally change your baby's name to Emily.
Images: Giphy (3)
Ranking The Kardashian Baby Names From Bad To 'I'm Calling CPS'
The last Kardashian baby of the year has finally emerged from her mother's womb, wiped clean of her 24-karat gold amniotic fluid, and is ready to post her first topless pic on the Instagram account her grandmother so lovingly set up. She has been swaddled in Gucci blankets and her placenta has been commandeered by Kourtney for snacking purposes. True has officially arrived, and now it's time for reflection. Since we have a (probably brief) break in Kardashian procreation, I thought it might be a good time to take a look back at all the Kardashian baby names from over the years and rank them.
I realize most rankings usually go from best to worst, but so many of the names are terrible, horrible aberrations that I would not even deign to name my dog (Hi Macaroni! Mommy loves you!) so "best" is really a stretch. Our ranking will go from a scale of least ridiculous to I'm sending in Child Protective Services. Let's start the judging process, friends.
Me rn:


1. Penelope
Penelope is obviously the most normal of all the Kardashian baby names, and maybe Kourtney is on to something with all that placenta pill popping, because her children have the least insane names of the bunch. It's gotta be because they weren't as famous when Kourt's kids were born, right? I'm pretty sure the more famous you are, the more brain damaged you are, and therefore the more fucked up names you choose for your spawn.
2. Mason
Mason is also not a ridiculous name, so congratu-fucking-lations, Kourtney, you've impressed me and not made me want to jump out my window. But, I was poking around the internet trying to see where she got it from, and I stumbled upon an article in the Daily Mail that said Mason means the same thing in English that Kardashian means in Armenian. What a beautiful sentiment, Kourtney. But also a little weird because Mason's middle name is Dash, after David Schwimmer (her dad), and a part of the name Kardashian. I like that she's honoring her dad, especially since no one else seems to give a shit, but it's a little redundant, no?
3. Reign
This is where it starts to go off the rails for Kourtney. Reign is not a name. Reign is something a king or queen does. Your child is not royal, just the product of unprotected sex between the 4th best sister on a reality TV show and a basic white dude from Long Island. Prince George would spit in your face, Reign, and make you carry his knapsack like the peasant you are. Although, I guess Reign is descended from a Lord…

4. True
I don't even like the name True, so that's how you know what absolute dumpster fires I think the other names are. This name is bad, but I'm gonna give her a break because this poor baby girl is going to have other things to worry about. Like the fact that her dad's a cheating sack of shit or that she may or may not share DNA with the most famous murderer of the 90's.

5. Dream
I mean, Dream Kardashian is the product of a famous stripper and a man whose greatest accomplishment is the fact that his mommy bought him a sock company, so tbh this could be a lot worse. I guess it's like how my lawyer friends use the "Supreme Court Justice" test to give their kids names that would be appropriate on the bench; Rob and Chyna did the "Las Vegas Strip Club" test to give their kid a name that would be appropriate on the pole.
6. Stormi
I know Kylie Jenner is barely old enough to drive, so I shouldn't have expected much, but don't rich people get the news? Even if Stormi was Kylie's number one choice since she dreamed it up during recess in second grade, I would think the fact that it is also the name of the most famous porn star in recent history would at least give her pause. And no Kylie, the "i" at the end does not class it up.
7. Saint
Naming your kid Saint puts quite the expectations on them. Saints are holy, they live a life inspired by Jesus, they make sacrifices to help those less fortunate than themselves. They most certainly do not fly in private planes, have their diapers changed by a team of night nurses, and a mother that got famous because of a sex tape. Or wait, is that Mother Teresa's origin story?

8. Chicago
CHICAGO IS A CITY. IT IS NOT A NAME, YOU MORONS. It's windy, cold, and filled with murder. I don't care if that's where Kanye is from, that's not lovely imagery to associate with your brand new bundle of joy. Like what could have possibly possessed these morons to name their daughter Chicago? Did she look like a deep dish pizza coming out of the surrogate's birth canal? It's the only explanation.
9. North
Ding, ding, ding! North West, you are the winner of the fucking worst Kardashian baby name award! You get a blue ribbon, latent rage toward your parents, and a never-ending parade of expensive psychiatrists. I also was not even kidding about this ranking system, I legit called CPS on the Wests when I heard this name. Apparently they "have better things to do," and "don't appreciate prank calls." Well CPS, I was deadly serious. This is a living human, they should not be allowed to give her a name that is basically a joke. If you want to give something a punny name, get a goldfish for fuck's sake.

We've reached the end of our ranking, and honestly, that was exhausting. I guess in the end it doesn't really matter what these children are named, they're growing up on reality TV and being raised by plastic surgery-obsessed narcissists, so their mental health issues are inevitable. This family should have been sterilized.
Images: Wifflegif (2); Giphy (2); Gifer (1)
Foods That Will Make Your Nails And Hair Grow
We already know that you can add collagen supplements to your fave shakes and smoothies to get your hair and nails to grow (in addition to giving you supple skin, of course). But what you may not know is that there are plenty of other foods for healthy hair and nails that will give you nail beds like baby Stormi Webster's and locks as long as her mom's (weaves). Because honestly, if you're consuming calories you may as well make them worth your while and eat your way to enhancing your beauty.
So if you're in the market for naturally long hair that doesn't look like Shawana's cheap K-Mart polyester hair extensions, include these foods in your diet for longer hair and nails.

1. Avocado
Lucky for all the basic betches, avocado toast has another purpose beyond providing weekend brunch content for Instagram. Avocados are high in Vitamins B and E which work at the cellular level to protect, strengthen, repair and stimulate hair growth. So go ahead, pay extra for guac at Chipotle and feel no remorse. What you're spending on mashed up avocados, you're saving on hair extensions.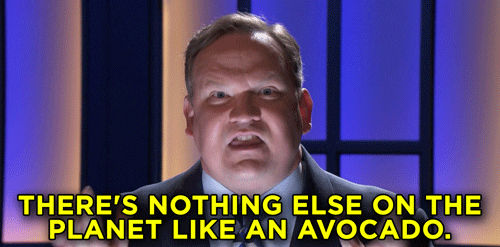 2. Almonds
A major reason to justify paying like, a million dollars for a bag of almonds? The healthy nuts are a great source of biotin, which is a water-soluble B vitamin that stimulates hair growth and turns weak, brittle nails into strong talons like Cardi B's.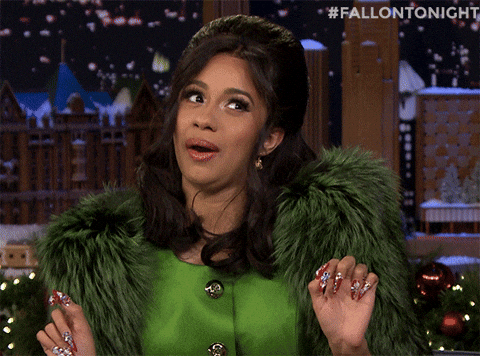 3. Carrots
Am I the only one whose grandmother used to tell her that eating carrots made your eyes pretty as a way to convince her to eat them? I passed on the carrots, because I knew at a young age that carrots weren't going to turn my shit brown eyes into baby blues. But had I known that the veggies would make my hair grow long like Rapunzel's (I exaggerate, slightly), I probably would have chowed down. Missed opportunity, grandma. Carrots are filled with almost every vitamin in the alphabet (A, K, C, B6, B1, B3, B2) in addition to fiber and potassium. When combined, these nutrients provide a shit ton of benefits for your hair—including strengthening, stimulating growth, and providing a lustrous, silky-smooth texture.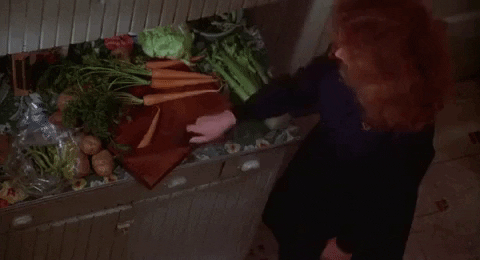 4. Pineapple
Thanks to that one episode of Kourtney & Kim Take Miami, you're probably well aware of the benefits that pineapple can have on oral sex. But what you may not know is that the sweet tasting fruit can also benefit your nails. Eating chunks of pineapple helps your body to use protein more effectively and supports collagen production, which help your nails grow longer and stronger.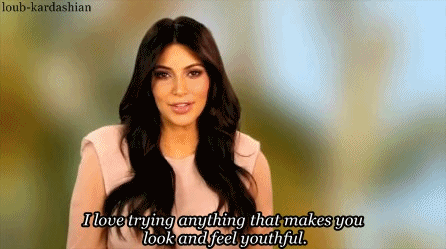 5. Chickpeas
Your questionable obsession with eating an entire container of Sabra hummus is now deemed completely healthy. Chickpeas are loaded with protein, zinc, and B vitamins, which are critical for strong hair, nails, and even clear skin.

6. Pumpkin Seeds
Another reason for basic white girls to love pumpkins: eating pumpkin seeds can make your nails grow. The seeds are a major source of zinc, which is a mineral that supports connective tissue in the body, and ultimately stronger hair and nails. Now we wait for Starbucks to start garnishing PSLs with PSs (pumpkin seeds, duh).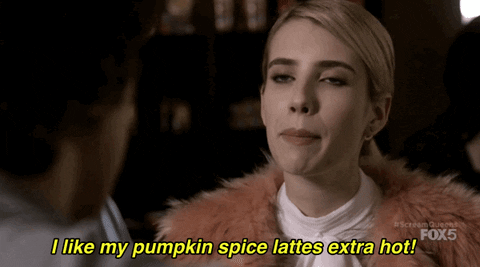 7. Spinach
You've probably heard the term "superfood" before, which basically means a food has like a million different benefits. Exhibit A: spinach. The leafy vegetable contains vitamins B, C, and E and a shit ton of iron. Those all help your red blood cells carry oxygen to hair follicles, which is essential for healthy hair growth and stronger strands. So alas, those green juices do more for your looks then just making you look healthier by holding them.

Images: Valerie Elash / Unsplash; Giphy (7)