5 Reasons You Should See a Gynecologist Even If You're Not Having Sex
As someone who is not sexually active for religious reasons, I'm still *intimately* aware of what it's like to hoist myself on a sterile exam table and mount my legs in uncomfortable stirrups at the gynecologist. You're probably wondering why. Well, since my mother has a history of endometriosis, I've frequented a gynecologist to ensure that I haven't inherited the potentially fertility-altering diagnosis (fingers crossed, I'm in the clear). Everybody knows that the first question a gyno asks before they get up close and personal with your lady parts is if you've ever been sexually active. Yet, people falsely assume that visiting a doctor who pokes around for STDs and preps patients for childbirth is reserved for people who are having sex. Spoiler alert: There is way more to these visits than routine pelvic exams. 
I, like many others, still check on my ovaries even if I don't plan on having a baby or sexual partner any time soon. "It's easy to forget that an OB/GYN is a primary care specialty," explains Dr. Kecia Gaither, OB/GYN. "As such, it's recommended that women have annual exams for not only Pap smears and screenings for sexually transmitted diseases—but also preventative health evaluations specific to women." According to Gaither, there are other legit reasons why someone should visit a gynecologist. Read about them all, below.
1. Physical Exams
Many women actually use an obstetrician/gynecologist as their primary care doctor. Which, by the way, makes a whole lot of sense if you're already at your annual checkup. Killing two birds with one stone is the way to go sometimes, especially when you're dealing with a women's health issue that gynos see on a regular basis. For example, if you're complaining about fatigue and weight gain, your gyno may test your thyroid—which will save you a trip and possible vacation day to your physician. "Depending on your age, family history, medical history your OB/GYN will obtain a thorough medical history, a physical exam, and pertinent testing as dictated by history and findings on your physical," Dr. Gaither says. But, this does not mean you should shut out your family doctor when dealing with things like mental illnesses, respiratory issues, metabolic conditions, digestive diseases, and other all-inclusive assessments. The bottom line: It's always wise to see a specialist! 
2. Breast Exams
Like your primary care physician, your gynecologist can examine you for breast cancer with a mammogram or an ultrasound. But, if your breasts feel different than usual, you shouldn't wait for a yearly checkup to make an appointment—especially if you have a family history of breast cancer. ", a patient should refer to genetic analysis for breast cancer," Dr. Gaither says. This includes the BRCA gene blood test that can determine if you have changes (mutations) in your DNA that increase the risk of breast cancer. 
3. Cancer
Besides breast cancer, gynos check for other gynecological cancers like endometrial, cervical, ovarian, and vulva cancer. Most of these diagnoses are determined through pelvic exams and pap smears. They'll then check your lower abdomen, which is by far the most uncomfortable part, to feel the uterus, fallopian tubes, and ovaries for any abnormalities. Once it's done with, though, you'll feel so much better knowing that you're putting your health first. Plus, because these doctors specialize in women's health, they may be more attuned to these areas of your body that need special TLC.  
4. Vaginal Discharge 
If you've expressed concern about the odor or color of your discharge (most of us have been there!), your gyno will check for yeast infections, bacterial vaginosis, and STDs. Because, yes, contrary to popular opinion, diseases can be transmitted without intercourse! Additionally, your doc may take this opportunity to educate you about good hygiene routines or cleansing products that cause itchiness and inflammation. 
5. Abnormal Bleeding
According to Dr. Gaither, abnormal bleeding may be the symptom of fibroids or polyps. Which, of course, sounds like medical jargon but in reality just means non-cancerous growths that form in the uterine wall. Sounds scary as hell, but it's nothing to worry too much about, though it can be painful and get in the way of your ability to conceive if it's not treated properly. During a pelvic examination, your gyno may feel your uterus for any irregular shapes and ultimately use an ultrasound if they detect something unusual. Upon inspection, they can examine how these complications may affect your fertility.  
Ultimately, people will always assume gynecologists only see patients who are sexually active unless they're educated about the many ways in which these doctors examine all women's health issues. So, the next time you're thinking of paying a visit to your gyno you can be sure that they're on the lookout for way more than just STDs. 
Images: Shutterstock
That 'Coachella Herpes Spike' Is Probably Fake
Just when I thought the Coachella 2019 coverage was really, truly over, leave it to herpes to come in and ruin everything. The internet was blowing up this morning after TMZ posted a report that this year's festival was responsible for a major spike in people seeking treatment for herpes. At first glance, it's a funny story, because Coachella is basically two weeks of people getting f*cked up and making poor decisions in the desert. It would make sense that a disease as common as herpes would thrive in this kind of environment, but this whole story is actually just nonsense.
The source of the report is HerpAlert, a website that offers "online treatment and diagnosis" for herpes. Basically, people send pictures of their junk, and then a professional reviews the pics and decides if you have herpes. Sounds legit! According to HerpAlert, they usually only handle about 12 cases a day, but during the first two days of Coachella, their numbers soared close to 250. Also, since the start of Coachella this year, they've had over 1,100 cases in Palm Springs and the surrounding areas, including LA and San Diego.

While these numbers are definitely enough to get anyone's attention, they're pretty misleading when it comes to what herpes is actually like. Honestly, I know this stuff from my 9th grade health class, but we got some info from Dr. Robert Huizenga just to be sure. Dr. Huizenga is a physician, sexual health expert, and the author of Sex, Lies, & STDs. Basically, he knows what's up when it comes to herpes.
First of all, the most important thing to note is that the initial spike in HerpAlert patients occurred during the first two days of the festival, which does not add up with the timeline of the onset of herpes. Dr. H says that it takes herpes symptoms three to seven days after contact to appear. Given that Coachella is a three-day festival and many of these "cases" were submitted only during day two, that is not enough time to have contracted the herpes virus while at Coachella, no matter how many people you hooked up with on the camp grounds. It just does not compute.
Second of all, and more importantly, Dr. H notes that you can't diagnose herpes with a blood test until 14 to 30 days after contact. Sores or rashes can show up before that, and could in theory be diagnosed with this picture-sending app, but it's not as reliable as getting an actual blood test done. Seeing as it has barely been 14 days since weekend one of Coachella, it's very unlikely that over a thousand people all contracted herpes at the festival. If anything, this whole "Coachella herpes outbreak" story is probably just proof that people are misinformed about sexual health (or wore too much glitter near their junk and are paranoid), rather than any indicator that there's a major herpes outbreak in Indio.
Coachella Tip: The chick with the glitter eyeshadow wearing a bikini top and feathers is totally down to hook up/give you herpes.

— caprice crane (@capricecrane) April 10, 2015
Of course, everyone should go get tested regularly, whether or not they've been having sex in the desert, and use protection. Maybe next year Coachella should send out STI informational brochures along with the wristbands. And after you get tested, take a moment to send prayers to the poor doctor who had to review all the pictures of dirty junk that influencers were sending during Coachella. Yikes.
Images: Daniel Dvorsky / Unsplash; Giphy; @capricecrane / Twitter
I Asked A Doctor What Most People Get Wrong About STDs
I was recently shocked to find out that my friend has genital herpes, the glitter of STDs. If you weren't already interested in knowing how to avoid herpes and other STDs, strap the fuck in. (Pun not intended. Mostly.) How did she get it? Fucking randos behind the Wendy's after drunken nights out? Nope, from her skeezy boyfriend. But get this: They were exclusive. He said he'd been tested. And then after she was diagnosed, he goes, "Oh right, I forgot to tell you because I haven't had an outbreak in a while." Even though he takes medication for it. Every. Fucking. Day.

I didn't think this was possible, tbh, given that I have friends who regularly sleep with people they barely know, without protection. I mean, I knew it was *technically* possible to get an STD from a long-term monogamous partner and not a total rando, just like it was *technically* possible for there to be a worse Bachelor than Nick Viall, but I didn't think either were in the realm of reality. Sighs.
Given how little I apparently know about STD transmission, I consulted a good friend of mine who's a gyno at the same hospital the Kardashians give birth at to figure out what else I don't know about STDs. I am paraphrasing what she said, and this should not be taken as a replacement for going to your actual doctor, but hopefully this may open your eyes a little bit. Now that that's out of the way, you might think you're Gucci because you're getting swabbed regularly at your OBGYN, but you could be wrong. (I told you this was not to take the place of real medical advice.) According to Dr. , a swab doesn't cover everything. Notably, herpes and HIV are checked with a blood test and need to be done separately.
"You have to actually ask for herpes," she said, horrifying our happy hour group. So next time you get a blood test, ask them for herpes and HIV testing.
And if you're one of those people who's like, "I don't hook up with any sketchy people," first of all, STDs don't discriminate based on perceived "sketchiness". Second of all, 50-70% of people don't even show symptoms of certain STDs, so you or your partner may be carrying something without knowing.
What if you're in a casual dating (or fucking) state of your life and don't want to be exclusive? No judgment, Samantha Jones, you do you.

Just use protection, get regularly tested, and be aware of the risks. While condoms prevent most diseases that are transferred via bodily fluids (gag me), they can't stop diseases spread by skin-to-skin contact. This includes HPV, syphilis (still a thing, apparently), pubic lice aka crabs (the thought of this makes me want to book a laser hair removal appointment), and, you guessed it, genital herpes.
Speaking of genital herpes, are you safe if you're (or your partner is) not showing outbreak symptoms? Sorry, but no. If only my friend's boyfriend read this article, then he'd have known his dirty little secret was going to get out eventually. It's more likely to be spread while you have open sores, but you can still spread it even without symptoms. You can decrease the risk by taking a daily antiviral medicine and using protection.
What if you don't have a condom? Can you use, like, plastic wrap? First of all, fucking ouch, that sounds horrible. Also, no. Why must I tell you this? Did you have Sex Ed in 5th grade? If you don't use an *actual* condom, you're at risk for disease (or pregnancy). If you've done this in the past, you're insane, and also, please get tested.
What about TWO condoms? If you think this will help you be extra protecting, you are wrong, sir/madam. The friction makes both condoms more likely to break. Just get tested, dude.
Also, the pullout method does not prevent pregnancy (what up, ex-coworker, how's your baby that you had after telling me how effective the pullout method was?) nor does it prevent STDs.
Another common misconception is that chlorine (like in a pool or hot tub) kills STD germs. It doesn't, as you're still having the bodily fluid exchange way up in there, and it makes condoms less effective.
Wait, you say, I'm a virgin so I don't need to get tested! Honey, I hate to break it to you, but have we learned nothing from Emma from Degrassi? You can get STDs orally, or if you're like the super religious Catholic girls I went to school with, anally. BTW, if any of you are reading this, can you explain to me why God is less offended by you sticking a dick in your mouth or ass as opposed to your vag? Is he really like, "you're a class act as long as you're still half a virgin and go to church on Sundays?" Unclear.
Unless you have not engaged in any sexual activity at all, you need to be tested on the reg.

Truly, the only sure way to preserve your platinum vagine is to close your legs. But as modern women, we can fuck whoever we want to, whenever we want to. Just do it responsibly.
Images: Giphy (3)
Science Says Your Fuckboy's Dirty Dick Is Giving You UTIs
"Girls rule, boys drool" is a mantra close to every betch's heart, but apparently, the adult version should be amended to "girls rule, boys need to learn the basic rules of hygiene." Do you think men even realize what a privilege it is that we let them stick various parts of their bodies inside us? Because a new study says that having sex without a condom can fuck up (pun intended) the delicate balance of your vagina, so the simple act of hooking up means you're pretty much destined for a UTI/yeast infection/some other kind of undesirable, itchy weirdness. Is there no justice in the world?
News flash: In case you didn't already know, your vagine is home to all kinds of bacteria. As long as they're in balance, they're like the roommates that clean up after your drunk self wreaks havoc on the kitchen every weekend. You give them a place to stay, and in exchange they make sure that place is in platinum condition. The only problem is that everyone's bacterial colony is different, and they're super easily disrupted by stuff like your diet and, apparently, P-in-V sex.
In the study, a bunch of researchers from Melbourne Sexual Health Center in Australia spent a year checking up on the bacteria shacking up in 52 young women's vaginas. For 12 months, these unfortunate women had to swab their own lady bits at regular intervals and keep a record of their sex lives—stuff like whether they used a condom and what kind of sex they were having. Basically, it was the kind of information you used to write about in the diary you totally didn't keep in high school, but with the knowledge that an entire team of scientists were going to be reading it, so 10 times as awkward.

After researchers were done judging the volunteers' sex lives compiling data, they compared the sexual diaries with women's vaginal bacteria, and if you're even slightly OCD, you might want to stop reading now. Usually, vaginas are dominated by one particular strain of bacteria, but according to the study, women who had unprotected penetrative sex were way more likely to have two different kinds of bacteria chilling in their vag. Virgins who couldn't drive got laid for the first time during the study also tended to pick up a second strain after they started having sex.
The scientific conclusion was that non-pathogenic bacteria can be passed around like an STD. The not-so-scientific conclusion is that dicks are kind of disgusting. Actually, I guess vaginas are too when you think about it. Why do we have sex again?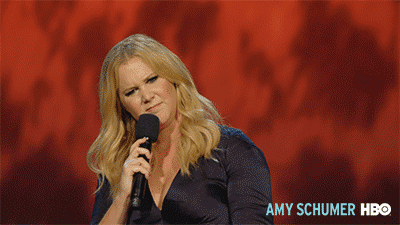 Anyway, as if all this wasn't uncomfortable enough, having two strains of vaginal bacteria is a bad sign. Imbalanced vaginal microbiomes (check out that SAT word) are linked to bacterial vaginosis, an increased risk for STDs, and other less-than-fun health issues. According to past research, penetrative sex is pretty much a one-way ticket to Imbalanceville.
The good news is that this applies to unprotected sex, so if you're on month three of a never-ending yeast infection, you can try SHOULD DEFINITELY BE using condoms with new partners to let your shit return to normal. If you're hooking up with the same dude regularly, researchers say your vagina should adapt to his personal bacterial combo eventually, so you can just wait it out—but honestly, given the current political climate you shouldn't take any chances and should use a condom anyway. Here, everybody take some rubbers. Also, pro tip: IDGAF if they say they're in the middle of a backpacking trip to "find themselves," have some self-respect and don't hook up with men unless they understand basic hygiene.
In the meantime, stock up on cranberry juice and try not to think about any of this too closely next time you have sex.
If You Have Sex, Will You Actually Get Chlamydia & Die? The 7 Most Common STDs & Their Treatments
If anything can immediately make you regret every time you've deigned to let someone take off your Lululemons, it's the phrase sexually transmitted disease. Honestly, just typing it is enough to make me want to pop a Xanax and wear a chastity belt until STD rates go down, which should be soon since apparently our generation isn't having any sex. Go figure.
But just because some millennials are going through a dry spell doesn't mean we all are, and that means STDs are an actual concern on top of all the other shit that comes with being half an adult. (Read: paying taxes scanning your W2 and emailing it to your accountant and showing up for work often enough to not get fired.) Terrifyingly, the CDC reported last fall that chlamydia, gonorrhea (aka the clap), and syphilis rates have all skyrocketed among 15- to 24-year-olds, and it's probably thanks to lack of education. I would say we should have paid better attention to health in high school, but everybody knows American sex ed is about as useful as a broken condom. Or one you put on wrong because you had shitty sex ed.
So what are your actual chances of getting chlamydia and dying? Here are the most common STDs in the U.S. to give you anxiety when you go to sleep tonight.
1. Human Papilloma Virus (HPV)
Because the world is a terrible place, the same kind of virus that gives you gross warts is also the most common STD. According to the CDC, HPV is so common nearly everybody gets it at some point in their lives, and there are approximately a bajillion different kinds. Most strains are symptomless, but sometimes they can start causing issues like genital warts and fucking cancer after a few years. *Cries* The problem is that by then, it's been so long and the disease is so common it's impossible to know which fuckboy is responsible so you can go strangle him in his sleep, but even if you caught that shit right away there isn't even a way to test for HPV in men. THANKS, PATRIARCHY.

The good news is HPV usually goes away on its own, so at least you're not stuck with it forever. Unless you get the kind that gives you cancer. You might even live in blissful ignorance, because doctors don't usually start testing for HPV until you're 30 anyway. So basically you got those three Gardasil shots when you were 15 and had a sore arm for a week for nothing, because you'll still probably get HPV but hopefully not the kind that gives you warts or cancer. This is your life; just accept it now.
2. Chlamydia
Chlamydia had its first 15 minutes of fame thanks to Mean Girls, and now it's back in the spotlight as the second most common STD in the U.S. AND the most commonly reported one. (HPV doesn't count because it's usually symptomless so it goes undetected a lot of the time—apologies for your impending anxiety attack.) It's especially common in young women between 20 and 24 years old, which is why so many of your sorority sisters had it at one point. 
Chlamydia is honestly not a big fucking deal, but it CAN give you pelvic inflammatory disease if you let it stick around too long, which is why you should listen to those billboards you see everywhere and get tested regularly. If you DO feel symptoms—which most people don't—it's mostly burning when you urinate and a weird discharge, so like, nothing too drastic. I've had yeast infections that were probably worse. Also, it's treatable with antibiotics, #bless. 

3. Trichomoniasis
WTF is some disease nobody's ever heard of doing so high on the list? Apparently, there were more than a million cases of trichomoniasis in 2013, and I would honestly like to know who these people are that are spreading and contracting this mystery disease. Anyway, like all these other diseases, this one's mostly symptomless, but it's caused by a protozoan parasite which sounds like the beginning of a horror movie. If you start showing symptoms, it's mostly itching, discharge, and maybe a funny smell. So basically go to the doctor next time stuff is weird downstairs because there might be a parasite swimming around. Casual. But before you call Amy Adams (that was the plot of Arrival, right?), according to WebMD aka the official source of 99% of my anxiety attacks, 9 out of 10 cases of trichowhatever are cured by a single round of antibiotics. Fab.
4. Gonorrhea
There's no justice in the world: Of the 800,000 new cases of gonorrhea each year, women are more likely to report it than men. Is that just because we're like, actually responsible and proactive about our sexual health? That's my personal working theory. Anyway. The good/bad news is that the symptoms are—shocker—discharge and burning when you pee for women, and we usually don't have any issues at all. So like, if you think you have a UTI/yeast infection combo, don't buy a bunch of Monistat and cranberry pills at CVS and go to the doctor to be sure. Dudes, on the other hand, are way more likely to have symptoms like painful urination and swollen balls. I'm not taking joy in their pain, but I'm also not not taking joy in their pain…

Gonorrhea is supposedly treatable with antibiotics, but apparently it's becoming harder to treat because it's becoming resistant to the usual medicine. So I think it's fair to say that gonorrhea will be what kills us all. Not ISIS. Not nuclear war. The fucking clap. Start stocking your bunkers now.
5. Herpes
Thank the fucking Lord herpes is number five on the list, because it's literally untreatable. But you didn't need me to tell you that since it's probably already the source of most of your nightmares. ICYMI, genital herpes is basically cold sores for your vagine—except usually more painful and unpleasant. You know the drill by now, it's usually symptomless, but if you have symptoms, it's bad news bears. First, you get blisters, then they burst and leave super sores. Then you may have to deal with outbreaks for the rest of your life and worrying if anyone will ever have sex with you again and how soon you should tell the guy you're seeing that you have herpes and is the first date too soon and do you have to sign up for one of those herpes dating sites and does anyone have a paper bag I can hyperventilate into? And it's all because some dick (pun fucking intended—and that one too, wow I'm so meta) gave you herpes. I am not a lawyer but I think this is one of those cases where "justifiable homicide" would apply.
6. Syphilis
Only about 50,000 people get syphilis every year because this isn't the 1700s anymore, but it's scary enough that it still bears mentioning. There are four stages: first it shows up as a painless sore, then it's a rash, then it goes away. Most people with syphilis are happily stuck in the third stage, but sometimes it keeps developing into a fourth stage where you go blind and die horribly, or, the bacteria goes to your brain and eats holes in it like Swiss cheese and you end up going poastal and killing four children and ending up on death row for murder. I saw that in an episode of SVU one time, so it's 100% factual.

7. HIV
I'm not a soulless monster, so even I will refrain from making fun of HIV. That shit kills people. I'll just leave you with a reminder that there are still about 40,000 new diagnoses in the U.S. every year, so when some health organization offers to test you for free, take them up on it. Also like, stay away from intravenous drugs. For many reasons.

I'm not your mom, but don't be an idiot or you might get syphilis and die.