An Influencer Has To Pay Her Ex $154K For Spreading Rumors He Has An STD
It's a new year, but to the surprise of absolutely no one, influencers are still on their bullsh*t. 2019 was full of influencer scandals ranging from stolen handbags to shilling actual poison, and based on today's story, 2020 won't be any different. This week, a Canadian influencer was ordered to pay her ex $145,000 for spreading false rumors that he had STDs, which like, oof. The decision was a landmark case in the laws surrounding defamation in British Columbia, and also a landmark case in proving that your ex might not be that bad after all.
At the center of this case, we have Noelle Halcrow, a Vancouver influencer with an astounding 17,000 followers on Instagram. In the age of mega-influencers, that's not a lot, but whatever, it's still more followers than I have. Sadly, her page is private (waiting to see if my follow request is accepted), but all of the reports about the case call her a "style blogger and influencer", so I guess at one point she like, posted her outfits on Instagram. One time, I influenced my friends to get Taco Bell when we were drunk, so truly anyone can be an influencer.
According to court documents, Noelle Halcrow "began an on-again, off-again relationship with a business consultant named Brandon Rook in 2015," but he broke things off for good in 2016. The fact that this was an "on-again, off-again" relationship from the start is definitely a bad sign, but sadly, the court documents don't give a detailed summary of the entire relationship. It's really rude of them not to paint a full picture of the red flags in this situation, but either way, the relationship didn't last.
According to a statement from Rook's lawyer, after the breakup, Noelle "went on and published time and time again, over many days—actually a year, or maybe more than that—various versions of the same statement that the guy was a dog, basically." Okay, so Noelle was maybeee a little obsessed with this dude. Given the timeline from the court documents, they weren't together for more than a year (and they were on/off during that time), so she kept posting sh*t about this dude for longer than the relationship even lasted. Yikes.
Just to get a little taste, here's the text of an Instagram post from Halcrow that was shown in court: "Known cheater, proud of it! STDs and spread them…" Cute! There were over 100 messages like this shared as evidence, and not just from her own account. According to the court documents, Halcrow made multiple Instagram accounts for the rumors, as well as websites such as "cheatersandbastards.org" and "stdregistry.org". (Before you go checking that second domain, it's not a site that actually exists.) That's commitment. In a classic move, Halcrow tried to pretend she wasn't the one who posted all of these messages, but that her friends did it. Suuuure. A "friend" whose name is Shmoelle Shmalcrow? Sadly for her, the posts were all traced back to Noelle's IP address, because she was not exactly Mr. Robot.
And even worse, after initially deleting some of the messages, Halcrow TEXTED ROOK threatening to post them again. This text is truly deranged: "I told you second I posted pics. This time you need to search for them and figure how many people I tag. Stupidly I took down but easy get back and I own this account names. And only thing you can get deleted on Instagram is porn. My account people say bad things I own it so I can take down two seconds and alerts my phone." Okay, this woman needs to get a f*cking grip (on her sanity, and the English language). Not only is she unhinged, but she's also wrong. You can get plenty of stuff taken down off Instagram as long as it gets reported, as evidenced by the time I made a joke about how people who drink extra-strength Five Hour Energy should just grow up and do cocaine, and Instagram removed it for "promoting drug use".
In the judge's decision against Halcrow, he called her smear campaign against Rook "relentless" and "out of spite," which sounds like how my stomach reacts after I eat too much Chipotle. Sorry, TMI. The judgment for $154,000 is one of the largest defamation awards in the history of British Columbia, and legal experts say it sends an important message in the age of people saying whatever tf they want on social media. Media consultant Katie Dunsworth-Reiach said that even when messages are deleted, "Google is a powerful tool, and it does live on and it's very expensive to clean up." Basically, don't spread false rumors that your ex has STDs, in Canada at least, because that sh*t could come back to haunt you. It might feel better in the moment, but the $154K judgment against you sure won't.
Images: mooshny / Shutterstock.com
The Top Mistakes Women Make When It Comes To Their Sexual Health
Hello, female brethren. Is there a female word for brethren? Okay, I Googled it, and it's sistren, which is super weird because I have never heard this word in my life, and even spell-check is telling me it's wrong, but IT IS NOT. Also, spell-check does not flag brethren, so yeah, that means spell-check is sexist. Do better, world.
Anyway. This conversation we're about to have is going to be super icky and also NECESSARY, because it's about sexual health. I literally had a conversation this evening (wine may or may not have been involved) with a friend who was not using protection with a man she barely knows because she assumed they were exclusive. Okay, first of all, NO. Assuming you are the only hole a guy is putting it in without verbal confirmation and possibly a legal contract is incorrect. Just ask Jeff Bezos. Which leads me to believe that the beautiful, smart, successful millennial women I know and love, are not aware of the importance of sexual health. So let me enlighten you. A study performed by Zava, a leading online doctor that operates in the UK, France, Germany, Switzerland, and Austria, revealed what women are getting wrong about sexual health, and even though the survey did not poll American women, the findings are nonetheless kind of scary.
But before we get into the scary sh*t, some good news: Zava found that millennials are the most in control of their sexual health, with 29% saying they have at least one STI checkup per year, and 36% of women from 25-24 saying they pay a lot of attention to their discharge. Apparently that 29% statistic is much higher than that of other age groups, which, like, guys?? That's not good. I get that the older you are, the more likely you are to be in a committed relationship or marriage, but still! If reading Reddit relationship advice forums nonstop has taught me anything, it's that cheaters gonna cheat. So now let's get into the more concerning statistics Zava found.
Not Being Tested
According to Zava, 2/5 women across the UK have never had an STI check. Did you guys have that little chart in your college medical office with the people matching? Do you know the one I'm talking about? It shows how many people you've basically had sex with in terms of sharing germs—like, one person has sex with one person, they share germs with one person. But one person starts having sex with someone that had sex with two other people, and now it's like person one had sex with those people, too. And it multiplies. I'm not slut-shaming here (you do you, Samantha Jones), but for the love of God, use protection. STI rates in the U.S. reached an all-time high in 2018, so clearly this is not just a problem in jolly old England. No matter where you are, be responsible, use protection, and get tested.
Assuming "Exclusivity"

LOL @ this in general. You should never just assume you're exclusive. And if RHONY has taught me anything, it's that even when you're married, maybe you should just be aware, too. You've got to protect yourself, and unless you trust the person you're dating, you've had the dreaded "what are we talk", and you both show clean STI tests, you should definitely be using protection every time and getting tested on the reg. And even after you've done those things, still get tested, because it's literally one extra form to sign off on at your yearly exam anyway. You can never be too careful, and although I'm all for love/trust/etc., you need to protect yourself. Not to bum you out, but PyschCentral says over an entire relationship there's a 25% chance someone will cheat. Don't be caught off-guard and risk your health. Also? A friend of mine once told me a story that I think is hilarious/sad/men for you. She was dating a guy, she thought exclusively, and could see him every day except Sunday. She was like, "of course we're exclusive, he spends almost every day with me." The mofo had a Sunday girlfriend that he only saw/slept with on Sundays. Protect yourselves, ladies.
Not Paying Attention
This is about to be super gross, but it's also necessary and I'm only telling you this because I love you. A sad but real truth is that most women do not know wtf is going on in their vaginas. I don't know where you went to school, how good your sex ed was, or what you think is normal. But according to Zava, only 16% of UK women actually follow medical advice and have a checkup once a year, and 62% don't pay attention to what is going on down there.  Ladies, you've got to educate yourselves and make sure you know the signs of an infection, in addition to getting regular checkups and testing. Without treatment, you could have serious health effects, including becoming infertile, or God forbid you have an STI and don't treat it that causes you to become infertile. Just be aware. This infograph from Zava is super helpful, especially if you grew up in an area of the country with terrible sex ed (so like, many areas).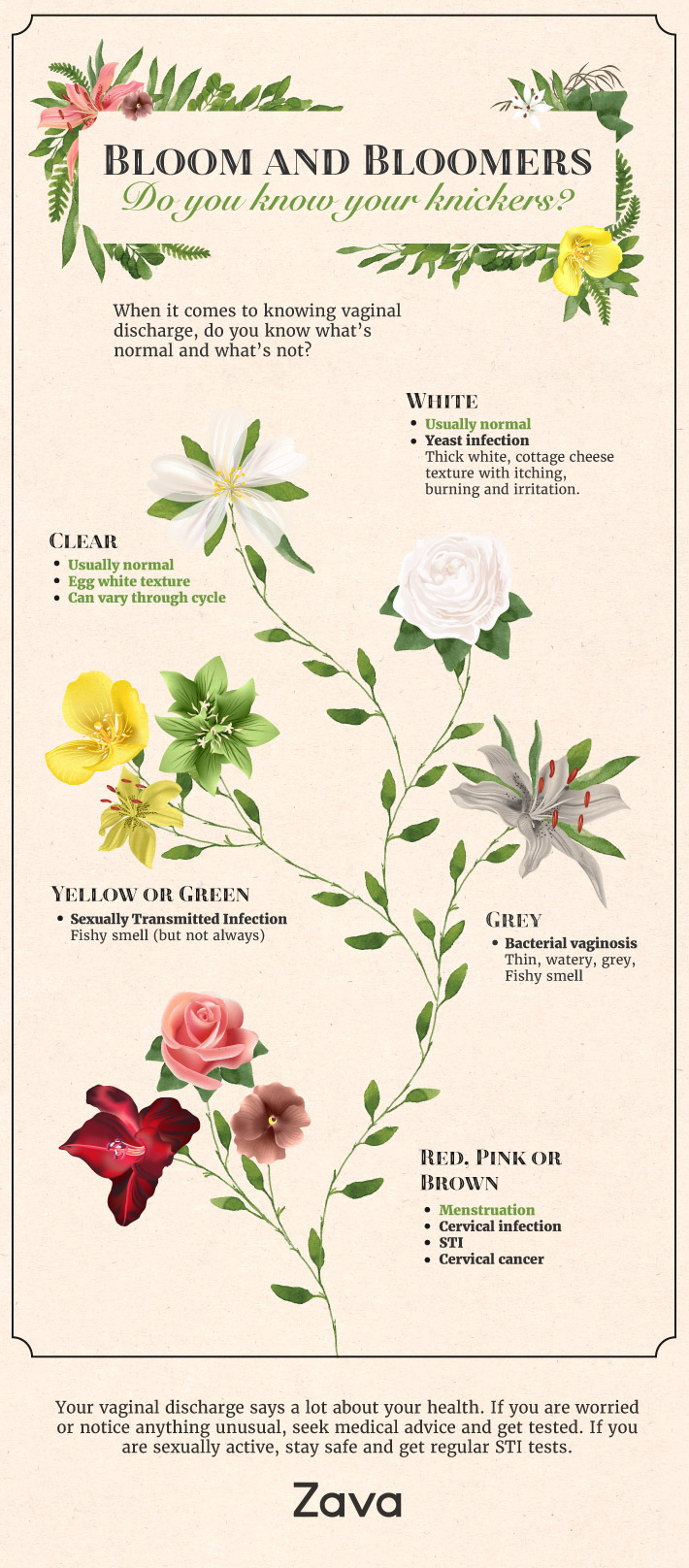 Thinking You'd "Know"
Have I traumatized you yet? No? Let's go ahead and make it worse. Only 19% of women were able to recognize the symptoms of thrush correctly. I don't even know wtf thrush is, so I looked it up, and it's what the Brits call a yeast infection. The scary part is that women assume that they know the symptoms of disease or infection, when the truth is they do not! Also, there are some types of infection where 70% of women don't even show symptoms at all! So how would you know? Especially when Zava states that 61% of women had little to no education on sex health whatsoever. Are you sure you'd know? Are you willing to risk it? Listen, no offense, but unless you're a f*cking doctor, maybe leave it to the professionals. Get tested, get regular checkups, use protection, and know for sure. Part of being in charge of your sexuality is taking responsibility for your sexual health. Go ahead, be Samantha Jones. Just be smart about it.

Even though education systems and the world in general are like, biased and sexist, we as women have to take charge and be knowledgeable about our reproductive health. One more time for the people in back: if you're sexually active, make sure you are getting tested regularly, and be sure you are checking in on your discharge and go to the doctor if something doesn't feel/smell/look right.
Images: Yuliya Kosolapova / Unsplash; Giphy (2); Zava
I Asked A Doctor What Most People Get Wrong About STDs
I was recently shocked to find out that my friend has genital herpes, the glitter of STDs. If you weren't already interested in knowing how to avoid herpes and other STDs, strap the fuck in. (Pun not intended. Mostly.) How did she get it? Fucking randos behind the Wendy's after drunken nights out? Nope, from her skeezy boyfriend. But get this: They were exclusive. He said he'd been tested. And then after she was diagnosed, he goes, "Oh right, I forgot to tell you because I haven't had an outbreak in a while." Even though he takes medication for it. Every. Fucking. Day.

I didn't think this was possible, tbh, given that I have friends who regularly sleep with people they barely know, without protection. I mean, I knew it was *technically* possible to get an STD from a long-term monogamous partner and not a total rando, just like it was *technically* possible for there to be a worse Bachelor than Nick Viall, but I didn't think either were in the realm of reality. Sighs.
Given how little I apparently know about STD transmission, I consulted a good friend of mine who's a gyno at the same hospital the Kardashians give birth at to figure out what else I don't know about STDs. I am paraphrasing what she said, and this should not be taken as a replacement for going to your actual doctor, but hopefully this may open your eyes a little bit. Now that that's out of the way, you might think you're Gucci because you're getting swabbed regularly at your OBGYN, but you could be wrong. (I told you this was not to take the place of real medical advice.) According to Dr. , a swab doesn't cover everything. Notably, herpes and HIV are checked with a blood test and need to be done separately.
"You have to actually ask for herpes," she said, horrifying our happy hour group. So next time you get a blood test, ask them for herpes and HIV testing.
And if you're one of those people who's like, "I don't hook up with any sketchy people," first of all, STDs don't discriminate based on perceived "sketchiness". Second of all, 50-70% of people don't even show symptoms of certain STDs, so you or your partner may be carrying something without knowing.
What if you're in a casual dating (or fucking) state of your life and don't want to be exclusive? No judgment, Samantha Jones, you do you.

Just use protection, get regularly tested, and be aware of the risks. While condoms prevent most diseases that are transferred via bodily fluids (gag me), they can't stop diseases spread by skin-to-skin contact. This includes HPV, syphilis (still a thing, apparently), pubic lice aka crabs (the thought of this makes me want to book a laser hair removal appointment), and, you guessed it, genital herpes.
Speaking of genital herpes, are you safe if you're (or your partner is) not showing outbreak symptoms? Sorry, but no. If only my friend's boyfriend read this article, then he'd have known his dirty little secret was going to get out eventually. It's more likely to be spread while you have open sores, but you can still spread it even without symptoms. You can decrease the risk by taking a daily antiviral medicine and using protection.
What if you don't have a condom? Can you use, like, plastic wrap? First of all, fucking ouch, that sounds horrible. Also, no. Why must I tell you this? Did you have Sex Ed in 5th grade? If you don't use an *actual* condom, you're at risk for disease (or pregnancy). If you've done this in the past, you're insane, and also, please get tested.
What about TWO condoms? If you think this will help you be extra protecting, you are wrong, sir/madam. The friction makes both condoms more likely to break. Just get tested, dude.
Also, the pullout method does not prevent pregnancy (what up, ex-coworker, how's your baby that you had after telling me how effective the pullout method was?) nor does it prevent STDs.
Another common misconception is that chlorine (like in a pool or hot tub) kills STD germs. It doesn't, as you're still having the bodily fluid exchange way up in there, and it makes condoms less effective.
Wait, you say, I'm a virgin so I don't need to get tested! Honey, I hate to break it to you, but have we learned nothing from Emma from Degrassi? You can get STDs orally, or if you're like the super religious Catholic girls I went to school with, anally. BTW, if any of you are reading this, can you explain to me why God is less offended by you sticking a dick in your mouth or ass as opposed to your vag? Is he really like, "you're a class act as long as you're still half a virgin and go to church on Sundays?" Unclear.
Unless you have not engaged in any sexual activity at all, you need to be tested on the reg.

Truly, the only sure way to preserve your platinum vagine is to close your legs. But as modern women, we can fuck whoever we want to, whenever we want to. Just do it responsibly.
Images: Giphy (3)
Science Says Your Fuckboy's Dirty Dick Is Giving You UTIs
"Girls rule, boys drool" is a mantra close to every betch's heart, but apparently, the adult version should be amended to "girls rule, boys need to learn the basic rules of hygiene." Do you think men even realize what a privilege it is that we let them stick various parts of their bodies inside us? Because a new study says that having sex without a condom can fuck up (pun intended) the delicate balance of your vagina, so the simple act of hooking up means you're pretty much destined for a UTI/yeast infection/some other kind of undesirable, itchy weirdness. Is there no justice in the world?
News flash: In case you didn't already know, your vagine is home to all kinds of bacteria. As long as they're in balance, they're like the roommates that clean up after your drunk self wreaks havoc on the kitchen every weekend. You give them a place to stay, and in exchange they make sure that place is in platinum condition. The only problem is that everyone's bacterial colony is different, and they're super easily disrupted by stuff like your diet and, apparently, P-in-V sex.
In the study, a bunch of researchers from Melbourne Sexual Health Center in Australia spent a year checking up on the bacteria shacking up in 52 young women's vaginas. For 12 months, these unfortunate women had to swab their own lady bits at regular intervals and keep a record of their sex lives—stuff like whether they used a condom and what kind of sex they were having. Basically, it was the kind of information you used to write about in the diary you totally didn't keep in high school, but with the knowledge that an entire team of scientists were going to be reading it, so 10 times as awkward.

After researchers were done judging the volunteers' sex lives compiling data, they compared the sexual diaries with women's vaginal bacteria, and if you're even slightly OCD, you might want to stop reading now. Usually, vaginas are dominated by one particular strain of bacteria, but according to the study, women who had unprotected penetrative sex were way more likely to have two different kinds of bacteria chilling in their vag. Virgins who couldn't drive got laid for the first time during the study also tended to pick up a second strain after they started having sex.
The scientific conclusion was that non-pathogenic bacteria can be passed around like an STD. The not-so-scientific conclusion is that dicks are kind of disgusting. Actually, I guess vaginas are too when you think about it. Why do we have sex again?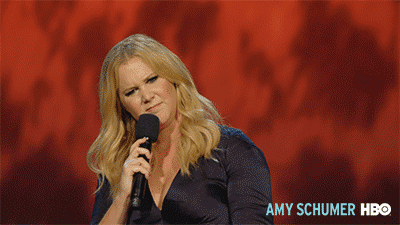 Anyway, as if all this wasn't uncomfortable enough, having two strains of vaginal bacteria is a bad sign. Imbalanced vaginal microbiomes (check out that SAT word) are linked to bacterial vaginosis, an increased risk for STDs, and other less-than-fun health issues. According to past research, penetrative sex is pretty much a one-way ticket to Imbalanceville.
The good news is that this applies to unprotected sex, so if you're on month three of a never-ending yeast infection, you can try SHOULD DEFINITELY BE using condoms with new partners to let your shit return to normal. If you're hooking up with the same dude regularly, researchers say your vagina should adapt to his personal bacterial combo eventually, so you can just wait it out—but honestly, given the current political climate you shouldn't take any chances and should use a condom anyway. Here, everybody take some rubbers. Also, pro tip: IDGAF if they say they're in the middle of a backpacking trip to "find themselves," have some self-respect and don't hook up with men unless they understand basic hygiene.
In the meantime, stock up on cranberry juice and try not to think about any of this too closely next time you have sex.
If You Have Sex, Will You Actually Get Chlamydia & Die? The 7 Most Common STDs & Their Treatments
If anything can immediately make you regret every time you've deigned to let someone take off your Lululemons, it's the phrase sexually transmitted disease. Honestly, just typing it is enough to make me want to pop a Xanax and wear a chastity belt until STD rates go down, which should be soon since apparently our generation isn't having any sex. Go figure.
But just because some millennials are going through a dry spell doesn't mean we all are, and that means STDs are an actual concern on top of all the other shit that comes with being half an adult. (Read: paying taxes scanning your W2 and emailing it to your accountant and showing up for work often enough to not get fired.) Terrifyingly, the CDC reported last fall that chlamydia, gonorrhea (aka the clap), and syphilis rates have all skyrocketed among 15- to 24-year-olds, and it's probably thanks to lack of education. I would say we should have paid better attention to health in high school, but everybody knows American sex ed is about as useful as a broken condom. Or one you put on wrong because you had shitty sex ed.
So what are your actual chances of getting chlamydia and dying? Here are the most common STDs in the U.S. to give you anxiety when you go to sleep tonight.
1. Human Papilloma Virus (HPV)
Because the world is a terrible place, the same kind of virus that gives you gross warts is also the most common STD. According to the CDC, HPV is so common nearly everybody gets it at some point in their lives, and there are approximately a bajillion different kinds. Most strains are symptomless, but sometimes they can start causing issues like genital warts and fucking cancer after a few years. *Cries* The problem is that by then, it's been so long and the disease is so common it's impossible to know which fuckboy is responsible so you can go strangle him in his sleep, but even if you caught that shit right away there isn't even a way to test for HPV in men. THANKS, PATRIARCHY.

The good news is HPV usually goes away on its own, so at least you're not stuck with it forever. Unless you get the kind that gives you cancer. You might even live in blissful ignorance, because doctors don't usually start testing for HPV until you're 30 anyway. So basically you got those three Gardasil shots when you were 15 and had a sore arm for a week for nothing, because you'll still probably get HPV but hopefully not the kind that gives you warts or cancer. This is your life; just accept it now.
2. Chlamydia
Chlamydia had its first 15 minutes of fame thanks to Mean Girls, and now it's back in the spotlight as the second most common STD in the U.S. AND the most commonly reported one. (HPV doesn't count because it's usually symptomless so it goes undetected a lot of the time—apologies for your impending anxiety attack.) It's especially common in young women between 20 and 24 years old, which is why so many of your sorority sisters had it at one point. 
Chlamydia is honestly not a big fucking deal, but it CAN give you pelvic inflammatory disease if you let it stick around too long, which is why you should listen to those billboards you see everywhere and get tested regularly. If you DO feel symptoms—which most people don't—it's mostly burning when you urinate and a weird discharge, so like, nothing too drastic. I've had yeast infections that were probably worse. Also, it's treatable with antibiotics, #bless. 

3. Trichomoniasis
WTF is some disease nobody's ever heard of doing so high on the list? Apparently, there were more than a million cases of trichomoniasis in 2013, and I would honestly like to know who these people are that are spreading and contracting this mystery disease. Anyway, like all these other diseases, this one's mostly symptomless, but it's caused by a protozoan parasite which sounds like the beginning of a horror movie. If you start showing symptoms, it's mostly itching, discharge, and maybe a funny smell. So basically go to the doctor next time stuff is weird downstairs because there might be a parasite swimming around. Casual. But before you call Amy Adams (that was the plot of Arrival, right?), according to WebMD aka the official source of 99% of my anxiety attacks, 9 out of 10 cases of trichowhatever are cured by a single round of antibiotics. Fab.
4. Gonorrhea
There's no justice in the world: Of the 800,000 new cases of gonorrhea each year, women are more likely to report it than men. Is that just because we're like, actually responsible and proactive about our sexual health? That's my personal working theory. Anyway. The good/bad news is that the symptoms are—shocker—discharge and burning when you pee for women, and we usually don't have any issues at all. So like, if you think you have a UTI/yeast infection combo, don't buy a bunch of Monistat and cranberry pills at CVS and go to the doctor to be sure. Dudes, on the other hand, are way more likely to have symptoms like painful urination and swollen balls. I'm not taking joy in their pain, but I'm also not not taking joy in their pain…

Gonorrhea is supposedly treatable with antibiotics, but apparently it's becoming harder to treat because it's becoming resistant to the usual medicine. So I think it's fair to say that gonorrhea will be what kills us all. Not ISIS. Not nuclear war. The fucking clap. Start stocking your bunkers now.
5. Herpes
Thank the fucking Lord herpes is number five on the list, because it's literally untreatable. But you didn't need me to tell you that since it's probably already the source of most of your nightmares. ICYMI, genital herpes is basically cold sores for your vagine—except usually more painful and unpleasant. You know the drill by now, it's usually symptomless, but if you have symptoms, it's bad news bears. First, you get blisters, then they burst and leave super sores. Then you may have to deal with outbreaks for the rest of your life and worrying if anyone will ever have sex with you again and how soon you should tell the guy you're seeing that you have herpes and is the first date too soon and do you have to sign up for one of those herpes dating sites and does anyone have a paper bag I can hyperventilate into? And it's all because some dick (pun fucking intended—and that one too, wow I'm so meta) gave you herpes. I am not a lawyer but I think this is one of those cases where "justifiable homicide" would apply.
6. Syphilis
Only about 50,000 people get syphilis every year because this isn't the 1700s anymore, but it's scary enough that it still bears mentioning. There are four stages: first it shows up as a painless sore, then it's a rash, then it goes away. Most people with syphilis are happily stuck in the third stage, but sometimes it keeps developing into a fourth stage where you go blind and die horribly, or, the bacteria goes to your brain and eats holes in it like Swiss cheese and you end up going poastal and killing four children and ending up on death row for murder. I saw that in an episode of SVU one time, so it's 100% factual.

7. HIV
I'm not a soulless monster, so even I will refrain from making fun of HIV. That shit kills people. I'll just leave you with a reminder that there are still about 40,000 new diagnoses in the U.S. every year, so when some health organization offers to test you for free, take them up on it. Also like, stay away from intravenous drugs. For many reasons.

I'm not your mom, but don't be an idiot or you might get syphilis and die.