These Things Make It Easier To Pack, Because I'm Never NOT Gonna Wait Till The Last Minute
Betches may receive a portion of revenue if you click a link and purchase a product or service. The links are independently placed and do not influence editorial content.
It's that time of year again when long weekends are spent in the sun and summer Fridays become part of the corporate vocab. That's right, it's the unofficial start of summer. For so long, Memorial Day Weekend often signaled the end of school and the start of summer break. Now, it just means I'm going to be living out of a suitcase for a few months. And while I'd like to think I've matured since the all-inclusive, binge-drinking, MDW bikini days, my packing habits certainly haven't.
What can I say? I'm a procrastinator. I tell myself that I work well under pressure, but really, I'm just too lazy to be bothered until 30 minutes before I have to leave for a flight, train, or car ride. Because I'm a last-minute packer, I always end up bringing 15 bathing suits, 10 pairs of shoes, 100 pairs of underwear, and enough anxiety to run a small town into the ground—and that's just a 5-day trip. Thankfully, I've found a few tricks through the years that have helped transform my suitcase from a dumpster fire to feeling like I (sort of) have my shit together.
These Packing Cubes That Will Keep Your Shit Organized

Once you try packing cubes, you'll literally never go back. It's a game changer if you're the kind of person who tends to overpack. (It's me, I'm her.) It helps organize the different types of clothing you're bringing, while the compression lets you pack twice as much shit in one carry-on. That's a win-win.
BAGAIL Compression Packing Cubes, $29.99, Amazon
A Toiletry Bag For Your TikTok-Influenced 10-Step Skincare Routine

The only time I'm actually proud of the way I store my beauty products is when I'm traveling. When I'm home, I pretty much just throw everything under the sink in such a disorganized way that I'll be swearing, "My sister must have stolen it!" when I can't find my favorite lipgloss. This solves that issue and makes it easy to ensure I have every step of the 10-step skincare routine I learned on TikTok with me at all times.
BAGSMART Toiletry Bag with Hanging Hook, $29.99, Amazon
Travel Containers So You Don't Risk Losing Your Full-Size


Speaking of my 10-step skincare routine, there's literally no way in hell I'll be risking an explosion of my new vitamin C serum on the plane. Plus, if I put all my full-sized skincare products in one carry-on, that's all I'd be packing. This set offers so many different container options, from sprayers to jars. The possibilities are endless.
Morfone 16 Pack Travel Bottles Set, $22.58, Amazon
A Cord Organizer, So You're Not a Hot Mess On the Plane

This might feel a little high-maintenance, but I've never been more thankful for this organizer than when I'm sitting in a coach seat made to fit a toddler, rifling through my bag and looking for a phone charger. You'll thank me later, I promise.
FYY Electronic Organizer, $12.99, Amazon
Travel Jewelry Box Upgrade From a Ziploc Bag

For as long as I can remember, I've always packed my jewelry in a ziplock bag. And every time, while trying to untangle a bangle from a necklace, I would swear that I'd never do it again. I've finally come to my senses and purchased this jewelry case. It'll keep your jewelry more organized than Khloé Kardashian's pantry.
Travel Jewelry Case, $50, Shop.Betches.com
A Laundry Bag To Keep Your Clean Shit From Smelling

No one talks about the struggle of packing your shit up at the end of the trip. I would venture to say it's one of the most depressing times of life. Let's not forget the struggle of keeping clean and dirty clothing separate. Kind of like the packing cubes, this helps organize your dirty clothes and keep them away from your clean ones, so they don't infect your entire suitcase with the smell of BO.
JHX Dirty Clothes Bag, $14.99, Amazon
First Class Crew, And I'm Not Referencing The Pilot

I'm not stepping foot into an airport unless I have a sweatshirt packed. It's a staple you should always ensure has room in the carry-on. Not only does it provide warmth on the AC-ridden plan, but it serves a dual purpose when you roll it into a ball and use it as an in-flight pillow. Alternatively, throw it on as an airport outfit featuring the personality of first-class travel, without sacrificing the humor and budget of economy. You're welcome.
Shop it: First Class Crew, $50, Shop Betches
8 Money Saving Tips So You Don't Spend Your Vacation Budget At The Airport
Listen—it's March. It's cold. The holidays are long in the rearview mirror. Now's about the time of year we start collectively banging our heads against our desks and sobbing into our sh*tty salads, wishing we were on a plane heading somewhere warm and tropical. 
Spring break is fast approaching, and if you're lucky enough to get the hell out of the office and onto the beach, you're going to have to book a flight and set foot in an airport soon enough. Every time I go to the airport it feels like I lose half my vacation budget on a pack of M&Ms and SmartWater. It's easy to drop major coin while coming and going for your flight, and you probably want to save more of that sweet, sweet cash for drinks on the beach. If you're looking for tips to scrimp and save on your flight and at the airport, look no further.
I just took out a second mortgage on my house in case I get hungry at the airport tomorrow.

— Tracie Breaux (@traciebreaux) July 24, 2018
1. Try Not To Check A Bag (I Know It's Hard, But Trust Me)
You can tell a lot about a person by whether or not they check a bag at the airport for a three day weekend

— Ashley Fern (@disco_infern0) May 24, 2019
It is NOT easy to pack everything in a carry-on, especially if you're going on a week-long trip. Believe me, I've been there. However, checking a bag tacks on at least another $30-$50 or more each way, depending on the airline. Plus there's the possibility of losing your luggage, which could force a last-minute shopping spree (fun, but not ideal, and definitely not financially responsible). Avoid extra fees and stick with your carry-on.
2. Travel On Off Days And Off-Hours If You Can.
If you book an 8am Monday flight from a busy airport… I mean… godspeed to you. It is going to be a true nightmare, and it'll cost you (literally). Mondays and Thursdays tend to be filled with business travelers and tourist families, while flying on Sundays, Tuesdays, and Wednesdays are statistically proven to be the cheapest days to fly. Round trip fares will be cheaper if you choose an off day for both your inbound and outbound flights, so plan accordingly. Plus, traveling on an off day makes you more likely to get a seat to yourself. Can I get an amen?!
3. Bring Your Own Snacks To The Airport.
The airport is a lawless place. 7am? Drink a beer. Tired? Sleep on the floor. Hungry? Chips now cost $17

— Alyssa Limperis (@alyssalimp) May 23, 2018
As we know, airports are like some sort of time warp where people order $25 glasses of champagne at 7:30am and walk around with bare feet like this is a completely acceptable thing to do. It's tempting to want to join the party and drop $30-$40 on a measly sandwich and glass of wine before your trip, and that little airplane menu of weird sausage and cheese trays looks miiiighty satisfying after three hours in the air. But say it with me… Just! Say! No! Bring little containers of snacks with you and save the spending for the poolside bar. And, protip: you can bring those little mini bottles of liquor in your carry-on, provided you follow all the other TSA rules, like putting it in a plastic baggie.
4. Use A Reusable Water Bottle
An easy but effective money-saving tool: bring your own reusable water bottle to the airport. Contrary to popular belief, you CAN bring your own empty water bottle through security no matter the size. Most airports sell water for anywhere between $3 and $7 (ew), so save the environment AND your wallet by bringing your own.
5. Take Your Medicine Cabinet With You
No, I'm not saying bring the nail polish remover that's been sitting in your bathroom since 2014, but as we all know, airports are, like, a guaranteed way to get sick and it never hurts to have some Advil, hand sanitizer, and Emergen-C when traveling. Bring some with you (make sure it follows the TSA guidelines) and avoid paying for marked-up items in the terminal.
6. Exchange Money In Advance
Going abroad? If you need cash where you're headed (which is tbh probably a good idea in case of emergency), exchange it at a bank before you get to the airport. Most currency exchanges have an added airport fee. This pesky "airport fee" shows up a lot—currency exchanges, car rentals, gifts, and food—and it can quickly add up. Avoid the fee and save yourself the panic of not having any cash on hand and exchange currency before you leave for vacay.
7. Download Your Shows Beforehand
Some of us get so distracted by booking hotels, flights, and activities for our trip that we forget that before we get there we'll be sitting in the middle of the sky for hours on end with no internet access to mindlessly scroll through TikTok. We end up succumbing to the boredom and paying $10 for two mid-season episodes of Modern Family in order to make time move a little faster. No? Just me? Avoid the boredom and the price tag and remember to download your shows, books, and podcasts before your flight while you still have WiFi. 
8. Find A Cheaper Ride
nothing screams vacation quite like spending $80+ to get to the airport

— @betchestravel (@betchestravel) November 14, 2019
Getting to and from the airport racks up tons of charges, and is pretty unavoidable, since you literally have to get there some way or another. However, some options are better than others. Do your research—in some cities, rideshare apps like Uber and Lyft will be cheaper than taxis, or there might be public transportation at the airport that will land you close enough to your hotel. Look into public transportation in your city to get you to the airport, or, better yet, get a really nice friend to drive you and promise to do their taxes or something to make up for it.
the most unrealistic thing about love actually is that someone will pick you up from the airport

— Chelsea Nachman (@chelseanachman) December 24, 2017
You totally deserve a vacation and I know you've been saving up for it, so don't lose that hard-earned cash at the airport. Sip an extra margarita by the pool with the money you saved on airport snacks, buy a new bikini instead of checking a bag, and when you arrive at your hotel room super early in the morning because you flew at 3am, upgrade that sh*t.
Images: K Hsu  / Unsplash
Spring Break Essentials That Are Currently On Sale
From one professional spring break yo-yo dieter to another, if you haven't started your intense workout regimen (aka 40 min on the treadmill while texting), then it's time to get on it. Remember, unlike January which DRAGGED, February is a short month. Meaning, March is going to be here before you know it, which means spring break trips are just around the corner. So besides just prepping your bod for your getaway, it's time to start thinking about prepping your wardrobe as well. Like, I know you're not drunk-eating celery just to wear your dumpy-ass summer clothes from last year, are you??? I sure as hell hope not. I know you're a smart girl. Which means I also know that you're currently trying to save for your spring break vacay, or are currently paying off your credit card charge for that expensive plane ticket. So I've taken the liberty of finding you guys some essential spring break clothes that are all currently on sale. Uhhh, you're sooo welc.

I know you're not upping your spring break clothes and current workout routine JUST to like, look good for you, or anything. Nah, you do it for the 'gram!!  And this visor is the epitome of Instagram perfection. Oh, and it will also help protect your delicate young skin from the sun, so that's cool too! It's on sale of course, so get it while you still can.

Rainbow stripes are v v v trendy right now. And if you don't believe me, visit your favorite Intsa blogger's account right now and I guarantee there will be some variation of the trend on her grid. Not only is this bikini super adorable, it's insanely on sale. Plus, it's part of an exclusive collab with Revolve and Beach Riot, so, primarily for all my spring break college betches, you don't have to worry about your ex's new gf showing up on the beach in the same suit. She probs doesn't have good enough taste to order this one anyway, just saying.

An oversize graphic tee may not be the first thing you think of to add to your spring break arsenal, but hear me out. It's easily the most versatile piece you can pack because it can be worn sooo many different ways. To start, you can wear it on the plane with a pair of cute joggers and oversized sunnies, and you'll give a total undercover celeb vibe. Well, until you walk past first class to your middle seat in coach, of course. You can also wear it casually during the day with a cute pair of distressed denim shorts and stylish sandals or sneakers. Another way to wear it is as an effortlessly cool cover-up for the beach. And lastly, you could even wear it out to "da club" paired with a leather skirt and heels. Just… don't end up making it the legit only shirt you wear all spring break, lol.

Speaking of distressed denim shorts, these ones are the ideal pair to wear all vacation long. They too can be worn during the day, as a cover-up, or even out at night. Not to mention, they're the perfect shade of denim to match whatever top (or even bikini top) you want to pair them with. There's currently almost a full size-run available, but if you're all as smart as I think you are, I know they won't be there for long.

Sunnies are an essential spring break wardrobe piece—you all know that already. But a spring break trip isn't the time to bring your best Gucci sunglasses that legit cost you half your paycheck. Spring break is for getting drunk, and getting drunk and designer sunglasses simply don't mix. Trust me, I've lost three pairs of Ray-Bans amidst day drinking festivities (RIP). And yes, it still pains me to think of all those sunglasses lost, and the lucky bitches who found them. UGH! Anyway, avoid the self-loathing of losing expensive sunnies and get a cheaper pair that won't ruin the rest of your trip when you do inevitably lose them. You don't need another reason to go into an even deeper tequila-induced spiral.

This amazing tote bag is going to be your new vacation bff. Not only does it work as a beach bag, it can also work as your carry-on bag for the plane! The crochet fabric gives it getaway vibes, but unlike most crochet bags that are white, this one is black, so you don't have to worry about it looking gross the second it leaves your house. It's legit the cutest bag EVER, and is conveniently half off! BRB, I'm buying five.

This is the perfect little dress to pack in your new crochet bag (see above) for all your spring break activities. Like, sooo many activities!! Wear it during the day with a pair of sandals or cute sneakers, or throw it on for dinner with a pair of heels or wedges. It also comes in a variety of prints and colors, so maybe get yourself a few and you'll have all your vacation outfits covered. I mean, it is on sale, so why not, right???
Like I've emphasized, all of these spring break clothes are on sale, so don't wait until the last minute or your size will def be gone. Beyond these essentials, don't forget to pack sunscreen and hangover patches. Both are going to be necessary, and honestly, I don't know which you'll realistically need more. Just be prepared.
Images: @laurenboww / Unsplash; Princess Polly; Revolve (2); Free People (2); Urban Outfitters; Shopbop
10 Cheap Swimsuits That Look Expensive
Is there anything to do on a snow day aside from eating carbs and online shopping? The answer is no. Like all responsible adults, we spent our work-from-home snow day productively searching the internet for cheap swimsuits that are super trendy and look super expensive but really aren't. Like, anyone can spend last week's salary on the same neon Triangl bikini Instagram models have been wearing since 2014, but we've moved onto better things. The swimsuits coming out for this summer season are all about cool prints and cutouts, so we compiled a list of our favs. Here are 10 cheap swimsuits you need to own by the time the snow melts.

Does anything say luxury better than snake print? The one-piece is classy already, and the little cutout is a cute perk. Plus, it's only $45. I'm into it.

Kind of a boho take on a classic bikini. The tie detail *might* give you more of an illusion of cleavage. This suit comes in a few different styles and colors so you can mix and match, and you'll look good in all of them.

Pastels are huge right now, and this baby blue one-piece is amazing. Perfect cut for any size and the color will make anyone look tan. Also, since it kind of looks exactly like every bodysuit girls on Instagram are wearing, you can totally throw shorts over this and wear it to the bar and no one will notice.

The high-waisted bikini is tricky to pull off, but this one's a winner. Plus, the color block and ribbed texture make it look super expensive, even though it's one of the cheaper bathing suits.

This one's super pretty and feminine, but it's also navy, which literally looks good on everyone. That's just like, the rules of feminism. The ruffle details will also enhance your curves, so really, everybody wins.

If you don't follow at least five Instagram bloggers who either wear or use marble print in every post, are you okay??

Thank god Victoria's Secret lied to us about stopping their swimwear line, because they make the best cheap bathing suits. This suit comes in every color and I honestly want more than one. And obviously it's 2018 so we need some sexy lace-up detail on our one-pieces. Whatever, it looks amazing.

Another color block suit, and the army green is SO chic. Did I mention top and bottoms are like $30 each? Cheap swimsuits are my reason for living.

Florals try to make their comeback every couple years, but they actually work really well with this sick keyhole neckline thing. It will give you depressing tan lines, but it will be well worth it.

The cut on this one is so different, and honestly I'm pretty sure Rihanna owns this. She probably paid a lot more for it, though.
Betches may receive a portion of revenue if you click a link in this article and buy a product or service. The links are independently placed and do not influence editorial content.
6 Quick Ways To Get Your Summer Body In Shape
In the midst of a long-ass winter, a terrible Bachelor season, and basically the demise of the American political system, spring break is the light at the end of the tunnel. Whether you've been bikini shopping since November or you literally booked your Daytona beach flights yesterday, it's safe to say we're all stoked. If you're panicking that your spring break body is gonna look like shit in your swimsuit after a winter of nachos and red wine, don't overnight ship some sketchy tea cleanse just yet. It's not too late to make sure you look your best when you're getting trashed in some Airbnb in Punta Cana. Here are six legit last-minute things you can do to get your spring break body ready for break.
1. Put A Hold On Drinking
If you're looking to cut some easy calories and reduce bloating in your body, you should prob cancel your pregame this weekend. Aside from the fact that drinking and drunk-eating can easily add, like, thousands of calories to your diet, alcohol itself is an inflammatory substance, which it means it can cause swelling in your body and make you bloated. Alcohol irritates your gastrointestinal system and can make you look puffier than you are. You're gonna be drinking your weight in tequila at Señor Frog's anyway, so give your body a break right now and let your tolerance lower a bit before you go away.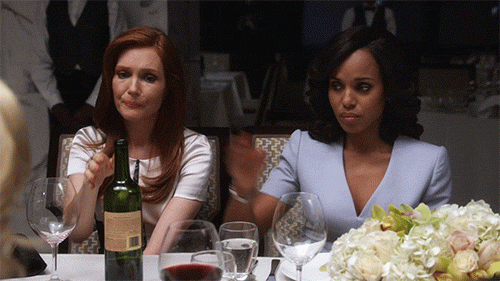 2. Stop Buying Diet Foods
When trying to diet, a lot of people gravitate towards labels that say shit like "diet," "low-fat," "gluten-free," or "whole grains." Here's the thing about those labels, though. They're ALL just marketing tactics. Foods that brand themselves as "healthy" or "diet" are usually not. Instead of grabbing the whole grain pita chips or the low-cal ice cream that's filled with fake sugars and chemicals, stick with simple foods that don't need labels to convince you they're healthy. Think fruits, nuts, vegetables, quinoa, chicken, and fish. The less ingredients, the better.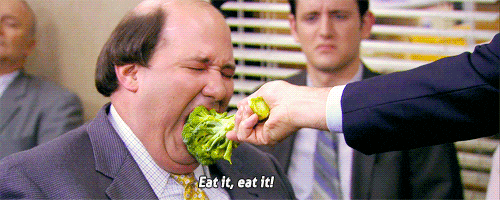 3. Get Your Friends To Work Out With You
The only thing worse than making time to work out is knowing that you're the only one doing it. Instead of going to the gym alone while your friends at happy hour, bribe convince them to go with you. Like, there's nothing worse than holding a one-minute wall sit with no one there to be dying with you while simultaneously convincing you to keep going. You guys can actually hold each other accountable for showing up, and then have a buddy to suffer with. It's a win-win. The rest of your friend group might hate you for bailing on plans, but you'll both look so much better than everyone else in Miami. Worth it.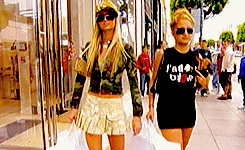 4. Look Tan Already
There's a reason the Kardashians get spray tans the night before every photoshoot. Having a tan just makes you look better. It's a fact. I know one of the perks of spring break is going somewhere warm and getting that bronze color to show off when you're back at school, but if you can make yourself look somewhat tan beforehand, your body will naturally look so much better *and* you won't have to risk getting melanoma. Whether it's getting a spray tan or just ordering all white and neon-colored bikinis, try to look as tan as you can before you leave. It's a game-changer.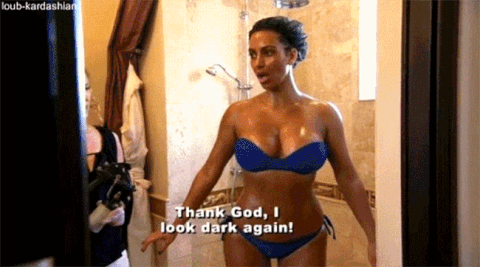 5. Eat All Three Macronutrients 
If you've been eating kale salads and carrot sticks all month and you still haven't seen any results, it could be because you're not eating all three vital macronutrients. Macronutrients are the nutrients that provide energy and help your body function at its best, and they include carbs, fats, and protein. Think like, brown rice, salmon, and avocado. Carbs give you energy, fats keep you full, and protein helps your muscles and bones. When all three work together, you're giving your body everything it needs to feel and look its best. It's basically magic. Thanks, science.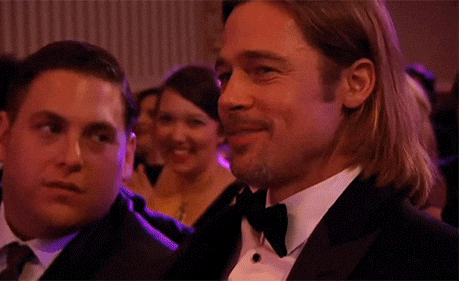 6. Eat Gut-Friendly Foods
Everyone seems to be obsessed with gut health right now, and it's not only because Kourtney Kardashian takes probiotics and apple cider vinegar everyday. The bacteria in your gut basically dictates how your body processes food, allowing you to gain or lose weight. If you feed your gut sources of good bacteria, found fermented foods, yogurt, kombucha, bone broth, or even probiotic capsules, you can help balance out your gut bacteria ratio, which will make your spring break body feel and look amazing.

Images: Bruce Christianson / Unsplash; Giphy (6)
The 7 Most Cliché Spring Break Destinations
After the literal shit show that has been 2017, the countdown to spring break is pretty much the only thing keeping me somewhat sane this winter. I mean, after following the summer's Rob and Chyna drama, keeping up with Miley's non-stoner revival, and dealing with the news that every man on TV is a sexual predator, it's been a hard year, and no amount of tequila shots or Kylie Lip Kits can get me through this time quite like spring break can. Picking a destination is so much more complicated than a JetBlue flight and a cheap Airbnb, so we thought we'd help you out. Here's where all your sorority sisters will probs be headed this year, so we came up with a few important points to consider before you book.
1. Cancun
Let's start with Cancun because it's basically the OG spring break destination. Betches have been flocking to Cancun for spring break since the concept first existed, and it's not because of our soft spot for guac (although it low-key makes for a good chaser). Cancun is the best place to go because it was literally built as a spring break city. Every hotel is on the beach, and they all have all-inclusive packages. The beach can get pretty ratchet during the day, but if you drink enough, you definitely won't care. Going downtown at night is the best part, because the clubs are huge and you can definitely get a great Instagram of you looking hot on an elevated surface.
2. Miami
Going to Miami for spring break is a little less ratchet than Mexico, but it's also amazing if you don't mind the fact that every girl looks like Sofia Vergara and every guy is an entitled douche who knows too much about house music. Keep in mind that Miami is a legit city where shit like Art Basel takes place so the night scene is a little more exclusive, but then again the slimy LIV bouncers don't seem to have a problem letting a hot group of college-aged girls in. You'll probably get a sick tan, see Jonathan Cheban in the Fountainebleau lobby, and avoid PV's food poisoning, which is always a plus.

3. Vegas
We've always loved Vegas, but then again we've been completely blackout every time we've gone, so we can't really remember deets. Anyway, if you're looking for a Hangover-esque trip minus Ed Helms and his missing teeth, Vegas is one of the only places to find it. It's basically Disney World for reckless adults and reckless pseudo-adults like you. Vegas is seriously a free-for-all, which means no one gives a shit if you're on molly in the hotel lobby or flirting with guys at the casino to get them to buy you a table at the club later on. Works every time.
4. Punta Cana & Puerto Vallarta
I know these are two different places, but let's group them together because they're basically the same vibe when it comes to spring break. PC and PV are both places betches go if you're looking to black out in the cheapest way on the prettiest beach. They always have group rates and all-expenses-paid hotel deals, so it's an ideal place if you're going with a huge group and can't separate from your 34 closest Tri Delt sisters. You'll probably be hungover on the beach at 8am, but then again you'll be surrounded by hundreds of other 21-year-olds in the same boat, so it's cool.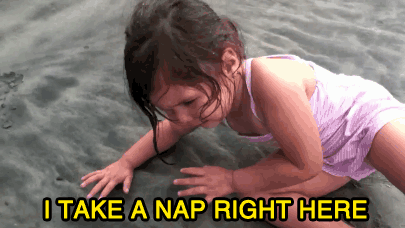 5. Bahamas Cruise
A cruise is a solid spring break option because of the open bar and the included meals, and even better if there's a casino or clubs on board too. Keep in mind that not all cruises are created equal, though, so don't just book a ticket to any cheap deal you find online that promises an "unforgettable week" with "no passport required." Like, are you trying to get killed? Also remember you'll prob end up vomiting over the side of the ship after one too many mojitos at the deck party, but then again I guess you'd be doing that anywhere. Just make sure that if you're going to puke, it's from alcohol and not Norovirus.
6. Myrtle Beach & Palm Springs
Depending on if you're an East Coast or West Coast betch, Myrtle Beach and Palm Springs are two classic spring break destinations, and they're both resort towns, which means you'll be blacking out with people who have been raging since Fourth of July. You'll probably end up drinking on the beach during the day and pregaming at Señor Frogs before you go out at night. I mean, the nightlife scene is kinda trashy, but then again you're in college, the flights are cheaper than the ones to Cabo, and you probably won't die from bootleg liquor.

7. Daytona Beach
If you've never heard of Daytona Beach, it's because it's basically Miami's younger cousin who shops at Forever21 and rages like she's on Jersey Shore season 3. Daytona Beach is only an option if you're literally broke and don't care about appearances, but you'll definitely feel the difference unless you're literally on too many drugs to care that you're partying on a dirty beach with 45-year olds. I mean, the city is known for their NASCAR race track and their Motorsports Hall of Fame, so don't expect a luxury spring break. But then again if you're 22 and all you care about is taking shots of Smirnoff near a body of water, go for it. Just avoid the geotags. They're not doing anything for you.
The 10 Drunk Vacation Personalities Explained By Kim Kardashian
The group vacation is a rite of passage for every betchy friend group and are basically bachelorette parties where everyone is the bride. No matter what roles you play in your friend group back home, as soon as you step off the plane in Ibiza, you become your Vacation Self, aka an entirely different person. The friend who is usually the designated driver suddenly becomes the person who is blacked out on the beach at 4pm. The serial dater who never fucks on the first date is suddenly showing random men her boobs for a dollar, and your one friend who is always in bed by 9pm hasn't gone to sleep in three full days. It's a magical time. This phenomenon is known as the Vacation Transformation and no one has exemplified it better than the Archangel Kimberly Noel Kardashian West who has been live-tweeting her current group vacay to Mexico where they are celebrating Kourtney Kardashian's birthday and, apparently, getting lit AF.
— Kim Kardashian West (@KimKardashian) April 25, 2017
Umm…is that a pink dildo? I'm pretty sure it is. No idea what's going on here, tho:
— Kim Kardashian West (@KimKardashian) April 25, 2017
Based off Kim's tweets, we've have been able to identify the 10 types of vacation personalities your friend group is likely to assume once they take that very first sip of vacation tequila.
1. The Planner
— Kim Kardashian West (@KimKardashian) April 25, 2017
There's always at least one person on the vacation who has at least some semblance of their shit together. And by "have their shit together" we mean "has Googled things to do at your destination." This is the friend who shows up at the beach armed with a list of every local happy hour and an extremely aspirational agenda for the day that will probably get thrown off the rails as soon as you guys are done with breakfast mimosas. Even still, this person will probably be responsible for some of the most Instagrammable moments of the trip, like that free cooking class you guys blacked out in took on the beach, or that foam party you went to for like 5 minutes before somebody smelled pee and you made a hasty retreat.
2. The Sex Addict
— Kim Kardashian West (@KimKardashian) April 25, 2017
Most people who are on vacation are at least in some way looking to get fucked, meaning that there will be (at least) one person in your vacation group who takes this goal a little too far. They're the friend who started scoping out potential hookups on the plane over and got your 40-year-old married cab driver's number "just in case." While this person may be a straight, mild-mannered Dr. Jekyll back home, they become a horny AF pansexual Mr. Hyde as soon as hotel check-in is complete. The benefit of having The Sex Addict on your trip is that they're usually not just looking to get fucked for themselves, they're looking for everybody to get fucked and will usually come back to the Airbnb each night with 5-10 good hookup prospects to be shared among the friend group. Just maybe make sure this person has made their own sleeping arrangements because anybody who rooms with them is either spending the night in the hallway or falling asleep to the sounds of sloppy drunk sex for the entirety of the vacation.
3. The Violent Extremist
— Kim Kardashian West (@KimKardashian) April 25, 2017
There is always at least one person in your friend group who will use the vacay to express some of the inner rage that they've been building up over the course of the year, and this person is known as The Violent Extremist. This is the friend who seems fine one second, takes like two shots of tequila, and is suddenly getting into it with some rando girl at the bar for talking to "her" bartender. This person is essential for establishing your dominance over other nice girls at the club and for making sure that any person who dares fuck with you (or thinks about fucking with you) is dealt with accordingly. Just make sure you have a bail fund set aside for when they are inevitably arrested for spitting on Elsa at Disney World.
4. The Vacation Alcoholic
— Kim Kardashian West (@KimKardashian) April 25, 2017
I mean, we're all drunk on vacation. That's a given. But one person in your friend group (maybe it's you?) will make it their mission to be 100% intoxicated 100% of the time. This person starts drinking on the plane and doesn't sober up until United is having them forcibly removed from their return flight for trying to bring a dog on the plane. No matter what level of drunkenness this person achieves in their home life, they will be multiplying that by about a thousand while on vacation. This person has some sort of fruity cocktail in their hand every second, and wakes you up every morning with freshly poured shots. While this behavior is absolutely appropriate for any and all vacations, you will absolutely have to stage an intervention if what happened in Cabo does not, in fact, stay there.
5. The Nudist
— Kim Kardashian West (@KimKardashian) April 25, 2017
Vacations are a time to leave all your troubles behind, and by troubles, we mean clothes. Any group vacation will be incomplete without the person who refuses to put on clothes for the duration of the trip. This person will roll up to the beach in the kind of bikini that makes you say, "is this an Emperor's New Clothes situation or is this chick naked?" You will literally have to force this betch into a sarong any time you want to leave the beach, and she'll probably suggest nude hot tubbing multiple times before just hopping in there naked and making it happen. This person is different than The Sex Addict because for them, it's not sexual. They're just trying to be free. And low-key show off the beach body they've been working on literally all year.
6. The Narco
— Kim Kardashian West (@KimKardashian) April 25, 2017
One of the hardest parts of leaving home is figuring out where to get drugs, but luckily, the group Narco is already on the case. This person begins scoping out sketchy-looking locals connections as soon as you guys hit the beach. Just leave this person to their own devices and they will find you a hookup. One minute you may be shocked to see your finance bro-loving bestie chatting up some white guy with dreads, only to realize that he just sold her a year's supply of molly which you guys are now required to finish in the course of three days. You know what they say, seek and ye shall find. And this bitch is seeking hard.
7. The Lone Wolf
— Kim Kardashian West (@KimKardashian) April 25, 2017
There's always at least one person in a vacation group who will just straight up disappear halfway through the trip only to show up at check out like you guys didn't already file a police report. On the plane ride back, you'll find out that this person spent the entire week basically becoming a local, and they'll casually know the name of every rando person on the street because they basically are all best friends now. They're also the most likely to start a vacation romance that you'll all have to hear about for the duration of the plane ride home, and will be a fruitful source of thirsty Instagram likes for basically the rest of their natural lives. Also don't be surprised if this person turns up at the hotel one night with some club promoter they met on the beach and a shiny new wedding ring and is like "surpriissseeee!"
8. The Wounded Soldier
— Kim Kardashian West (@KimKardashian) April 25, 2017
No vacation is complete without the person who injures themselves day one and forces everyone to spend a night in the beach hospital. This person will then spend the rest of the vacation hitting up bars while on crutches and thoroughly ignoring everything the doctor said about not getting sand in your stitches. They'll be an infinite source of sympathy shots from people who don't realize that they're actually having the time of their life, and will somehow end up partying harder than everybody else, probably to overcompensate for the fact that they got run over by a scooter on the first day of spring break. Be nice to this person. They probably have painkillers.
9. The Social Media Strategist
— Kim Kardashian West (@KimKardashian) April 25, 2017
Thank God for this person. They're the ones who basically take it upon themselves to turn your vacation into a social media takeover, ensuring that all your lame-ass friends who ignored your planning email feel major FOMO over what appears to be the greatest vacation in the history of vacations. They take all the pictures, snap all the Snaps, and gram all the 'Grams, while making sure that nobody in the group goes rogue and posts a subpar group pic or reveals the fact that you all wasted an entire day being hungover in your Airbnb. When you return to real life and people won't stop telling you how amazing your trip looked, it'll all be because of this person's tireless work.
10. The One That's Just Sitting Here On The Beach With Their Flawless Body
— Kim Kardashian West (@KimKardashian) April 25, 2017
If this is you, congratulations, you're Kim Kardashian and you won vacation. This is the person who somehow achieves what we all set out to achieve while going on vacation: rest and relaxation. They will return home tan, loose, and full of electrolytes. They also somehow magically remember everything that happened and though you distinctly remember them being by your side for any and all shot-taking, they are able to give a full account of your vacay without having to say, "and then I blacked out so I'm not sure what happened on Wednesday." They're basically the group unicorn, and I'm honestly unsure if they even truly exist.