The Cutest Workout Outfits To Motivate You To Get Off The Couch
Admit it. Working from home sounded fun, at first. We were going to have so much time for self-improvement. There was no doubt we were going to work out daily, get that killer summer body, focus on skincare, get dressed, the whole nine yards. 
But, here we are on what feels like day 500 of social distancing. Hair has not been brushed, pajamas have been on for three weeks straight, and working out has been replaced with "how many cookies can I eat before I pass out".
Given that here in NY, the stay-at-home orders have been extended for another month, I decided it was extremely important I find new motivations to work out and give a sh*t about my health and wellness. How does one get motivated to workout aside from the obvious end goal and results? 
Two words: cute clothes.
If you're feeling uninspired, take a peek below at my current favorite workout brands and the pieces that motivate me the most. If these don't get you off the couch, godspeed. 
Gigi C Sport
I've always had a thing for pastel colors, because they compliment everyone. I mean it when I say there isn't a single person that looks bad in a pale pink or soft blue. Gigi C Sport just launched their Spring 20 Active Collection, and I'm obsessed. If I was rich and fabulous, I would honestly purchase the entire collection, because that is how much I like it. I DO own the Eden top + Katrina legging set in Sky Blue (pastels, FTW), and I am proud to say I actively searched for online workout classes to put this look to use. I must also mention the Maxine Romper, which is like an 80s workout dream done right in 2020. I'll stop rambling on, but yeah, this is currently my favorite activewear brand. 

Gigi C Eden Top & Katrina Legging
BrownDyedGirl
If you're like me, the thought of wearing a sports bra and leggings to a public gym is more terrifying than going on a date with Joe Exotic. That being said, I've always turned to sweatshirts and sweatpants for a workout. They need to be cute, obv, and although we are now working out in the comfort of our homes, I'm still rocking my sets from BrownDyedGirl. My absolute favorite is the Pastel Crew Set (pastels, FTW, again!), but they're honestly all cute AF if you're into tie-dye. Some noteworthy names can often be found rocking the sets, including Hannah B + Hannah G of Bachelor Nation, Danielle Bernstein of @weworewhat, and model Camille Kostek, just to name a few. If you prefer hoodies over crewnecks, my favorite is this grey set. A little birdie (aka Jordan Baker, the founder of BrownDyedGirl) also told me that a T-shirt and biker short sets are coming soon, SO I'll definitely be snagging those to work out in.

Yummie
Aside from looking cute, I want to be the MOST comfortable when WOFH (not sure if this is a thing, but I'm making it a thing). Yummie leggings are great, because I can lounge in them for an hour while avoiding the workout, but also feel cozy once the workout commences. The Seamless Shaping Legging comes in five colors, and are my personal favorites (Grape Leaf is my color of choice), but browsing the site there are a ton of cute options, including a 4-Piece Legging Kit which covers all the bases and is a major bang for your buck. 

Yummie Seamless Shaping Legging
Terez
Calling all the girls who take the front and center spot at every workout class: Terez is the brand for you. All of their matching sets are really cute, fit well, and come in the most fun colors and prints that are going to make you stand out, no matter where you position yourself. But during these times, since we obviously don't have the people around us to motivate us in a class, putting on a brightly colored sports bra and legging set will give you the kick you need to get off the couch. I'm obsessed with literally all the active sets, but especially love Rainbow Haze Balayage Reversible Sports Bra and matching Tall Band Leggings because they make me feel like I'm at a rave, so like, perfect motivation to do that at-home dance cardio class.

Terez Rainbow Haze Balayage Reversible Sports Bra & Rainbow Haze Balayage Tall Band Leggings
Alo
If you're channeling your inner zen during this time, I give you all the credit. I have been trying to do yoga daily, in hopes of feeling calm for at least 30 minutes of the day (yes, dramatic, I know). I turn to my Vapor Snakeskin Set for yoga because it still makes me feel like *that bitch* while shuffling between a mental breakdown and mountain pose. It's all about balance, amiright? Alo also has THE coziest half zip hoodies, which I've been wearing during walks around the block (please practice safe social distancing when exiting the home!). 

Alo Vapor Snakeskin Bra & High-Waist Short Set
All Access
I like All Access for a few reasons. One, the brand was founded in NYC, so it's fun to support a local brand. Two, they allow me to channel my inner 80s workout video (I'm sensing a theme here). The Front Row Bra + Center Stage Leggings in Hot Coral are so funky and are sure to catch your neighbors' attention (whether you want it or not). When I open my drawers, I'm instantly drawn to this set and it reminds me to put down the Kinder Bar (these have been my weird weakness throughout quarantine and I honestly can't be stopped) and start the cardio. 

All Access Front Row Bra & Center Stage Leggings
Year of Ours
I'm hot and cold with paisley print, but I am o b s e s s e d with this set from Year of Ours. The Bandana Bra + Leggings are so dang cute. I ordered the blue set, which is exclusive to Bandier, but they also have a red/white and black/white set on their own site here. I choose this set when I want to do cardio or something more active (not because it's specifically designed for that, just because this print excites me). 

Year of Ours Banana Bra & Leggings
Girlfriend Collective
Girlfriend Collective is a f*cking awesome brand who focuses on ethical manufacturing, celebrating diversity and beauty in all its forms, and sustainability—their clothing is made out of recycled materials. Don't ask me how, but it works. And the result is simple, comfortable activewear you can feel good about buying. I'm looking to their high-rise bike shorts and accompanying sports bras, hoping that when the weather is warm enough to wear them, we will finally be allowed outside.

Girlfriend Collective Saguaro High-Rise Bike Shorts & Saguaro Paloma Bra
Outdoor Voices
If you, like me, do a 40-minute workout and sweat so much that you are convinced you have some sort of disorder, Outdoor Voice's TechSweat leggings are for you. The fabric is light and breathable and the waistband won't slide down. Also the color blocking is so chic. Pair them with the Doing Things Bra, also made with TeachSweat™ fabric, and get ready to get gross.

Outdoor Voices Techsweat 7/8 Zoom Leggings & Doing Things Bra
Koral
Once I discovered Bandier, it was over for my wallet. They are not a designer, but a retailer that has tons of activewear brands, among them, Koral. From leggings to sweatshirts, tanks to sports bras, they have fashionable pieces that you can wear during the day on your Zoom calls to make your coworkers think you got dressed, and then during your workout.

Proud
This ethically-sourced activewear newcomer donates 10% of proceeds from every sale to charity—and you get to choose the charity (St. Jude Children's Research Hospital, Pink Ribbon Girls, Baby2Baby, Homes for Our Troops, Off The Street Club, or the Rezvan Foundation) when you check out. With a completely neutral color palette, those of you who wear all black will want to buy everything. Their hoodies and zip-ups look bad-ass, and I love the ballerina leggings, which have a chic tie detail at the bottom, are super comfortable, and won't slide down during your HIIT live stream.

Proud Be Passionate Asymmetrical Tank
And with that being said, I wish us all luck. Let us have strength to say yes to Instagram live workout classes. We can get through this!
Betches may receive a portion of revenue if you click a link and purchase a product or service. The links are independently placed and do not influence editorial content.
Image: Form / Unsplash
The Cutest Workout Leggings You Need Right Now
As much as Christian bloggers wish otherwise, leggings are here to stay. They're comfy, fashionable, and they make our asses look great (/existent), what's not to love? But there's nothing more embarrassing than rolling up to brunch in the same leggings you worked out in… and slept in… and  wore to work the day before. I mean, okay, I can think of a few more embarrassing things just by quickly recalling my adolescence, but that's not the point. The point is, you need to buy some new leggings, and what better time to do so than with spring right around the corner? This season's all about pastel colors, cute color-blocking, and interesting cutouts. We rounded up the cutest workout leggings that you just need to add to your leggings drawer.

Outdoor Voices leggings are kinda becoming the new Stan Smiths, but the seasonal yellow shades are low-key amazing. Get the matching top to look like your favorite SoulCycle instructor.

LOVE the coral/peach color on these—it's like, the most on-trend shade for workout leggings rn—and I love how they're sleek without being overly shiny in a tacky way. The lining is super trendy, too. Honestly these are my favorites. Should I stop now?

These are sick. A little colorful, but not in an offensive way. Pair it with a plain white or navy tank so you don't assault anyone's eyeballs with an overly busy outfit.

Again with the pink. Very in this season. Also, ombre is totally back, but like, just for workout leggings right now—still not for your hair. It was a bad call in 2013, and it's a bad call today.

The vintage rose color on these workout leggings is so trendy, and the little detailed cutouts are amazing. May need the matching sports bra too.
Image: Marion Michele / Unsplash
Betches may receive a portion of revenue if you click a link in this article and buy a product or service. The links are independently placed and do not influence editorial content.
The 10 Best Cyber Monday Deals For Workout Clothes & Classes
Whether you're the girl who knows every trainer at Barry's Bootcamp by name, or the girl who just wears Lululemon leggings to watch Netflix all day, we could all benefit from trendy athleisure and discounted fitness classes. Like, working out is about so much more than having a gym membership and a couple Nike sports bras. Whether you're shopping for your fit-fam-freak friend who spins before brunch or you're preparing yourself for your v realistic 2018 resolution, there's never been a better time than to make some online purchases. Here are 10 cyber Monday deals you don't want to miss:
SoulCycle would never have sales on their actual classes, but they're feeling super generous in their merch department this weekend, which is even more useful TBH. The clothes on the site are going to be up to 70% off through Tuesday, so if you need a new tank that says "Noon on Monday" your 8th pair of skull printed leggings, now's the time to get them. Like, are you actually planning on riding first row in your 2007 sorority philanthropy tee?

SoulCycle Sunset Crop Racerback Bra
2. Outdoor Voices
If you've seen your fave Instagram influencers wearing a hat that says "Doing Things" and you're lost AF. Meet Outdoor Voices, the trendy athleisure brand that is even more obsessed with social media influencers than you are. This brand is all over Instagram and their clothes are almost too cute to sweat in. Use their code STOCKUP through Monday for 20% off some quality shit.

Outdoor Voices Doing Things Hat
3. Bandier
Bandier has low-key become the Equinox of fitness wear. Like, if you're not sporting $180 leggings and a matching sports bra, you're not living in 2017. Luckily for you, their site is offering 20% off everything this Monday, so you can buy your rose gold APL's with a matching tank without even feeling that bad. You might even *consider* starting to exercise.

4. Body by Simone
If you don't watch Khloé Kardashian Revenge Body or you just DGAF about boutique fitness studios, you may have never heard of Body by Simone, so allow us to introduce you. Simone De La Rue is a celeb trainer with a killer dance-cardio abs-based workout routine, and her classes are in such high demand that she's started making DVD's for the less fortunate who can't attend. They're all gonna be on sale this Monday, so you can get LA's best workouts without even leaving your apartment all winter.

Body By Simone: The Signature Classes DVD
5. Classpass
If you don't already have Classpass, you're either anti-workout class or you just don't live in a major city (which I'll never understand, but we can discuss that later). Classpass is the best thing for people who get bored AF at the gym and want to mix up their routine and try every yoga class in a five-mile radius of your house. The company is offering a free month for new members and discounted 3, 5, or 10-class plans with the code CYBERCP.
6. Cyc Fitness
Cyc Fitness is like SoulCycle and Flywheel's younger sister who has major potential but hasn't really gotten the fame or attention to really flourish yet. The Cyc classes are actually really legit and the trainers are just as good as some of the better-known studios. They have a few locations around the city, and their single rides are gonna be 20% off from Monday through Wednesday. We saw you with that pumpkin pie. Book a bike and go see your Cycologist.
7. S'well
No fit betch can live without at least one S'well water bottle, so if you don't have one yet, it's your time now. And if you have friends that are still drinking out of plastic Poland Springs, you just found their Secret Santa gifts. S'well if offering 25% off their bottles on Monday, and their sister site Sip By S'well is also 20% off. Stop complaining that it's heavy. It's a necessity, so make the purchase and thank us later.

S'well Swarovski Radiance Grace
8. Adidas
Adidas is one of those brands that used to be a legit athletic company for soccer players that just needed gear, but over time it's literally become trendier than Lululemon. Last summer's Stan Smith revival was a bit over-the-top, but there are some dope new sweatshirts and sneakers out right now, so we're down to stock up. The brand's sale section is already 50% off, and the whole site is 30% off on Monday with the code CYBER2017.

9. Beyond Yoga
Beyond Yoga sounds like a support group for moms who love Vinyasa classes and gluten-free bake sales, but it's not. It's actually a really cool athleisure company that has the softest leggings and v trendy tanks and pullovers. Orders of $150 or more are 35% off on Monday, so it's the perfect time to buy that black mesh sweatshirt that you couldn't justify at full price. I mean, what you throw on after the workout is just as important, right?

10. Peloton
The Peloton bike has become the ultimate elitist at-home workout, and if you don't have the ability or time to make it to your fave fitness class, it's a game-changer for working out in your living room. Like, you literally never have to worry about waiting in the shower line or sharing germs with the people on the bike before you. It's life-changing. If you order the bike on Monday, the company is offering to throw in a free package of "The Works," which includes the weights, spin shoes, headphones, and foam roller you'll need when you start riding.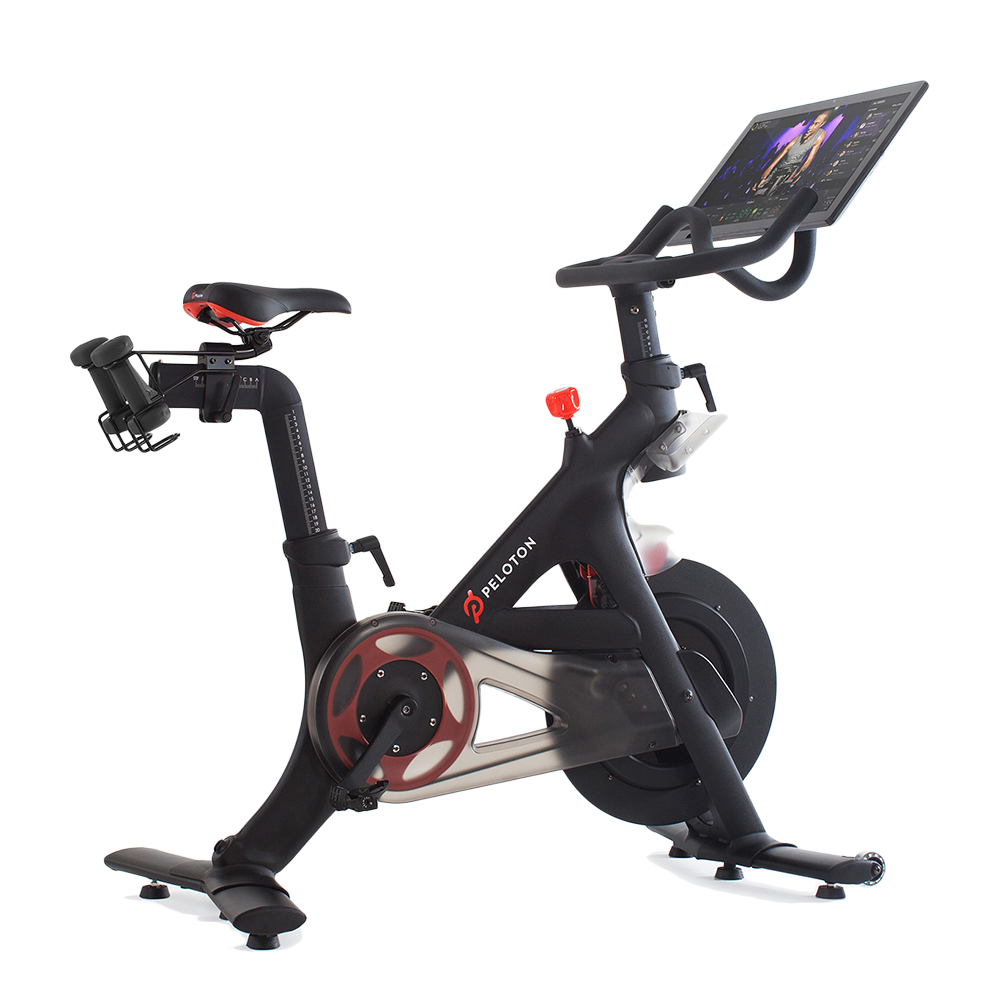 The Best Sports Bras For Big Boobs So You Don't Smack Yourself In The Face
I'm about to take you on a trip (no, not an acid trip—actually, maybe) back in time to a decade called the '70s, when John Travolta wasn't brainwashed by some Scientology bullshit, cocaine was as obtainable as Usher's herpes, and shockingly enough, the first-ever sports bra was crafted from two male jockstraps sewn together, aka the most innovative decade of our time, if you ask me.
Side note: How has it only been 40 years since the first sports bra was invented? Come on America—fucking television was invented before this. Like, imagining a boob-endowed betch running down the street in nothing but a shitty cotton tank with no support actually makes me want to dig my own grave.
Anyway, thank god for betchy jogger Lisa Lindahl, who shook us to our very core and set out to create the equivalent of a male jock strap for breasts. She dubbed her new contraption the "Jock Bra" and honestly, IDK how in the actual the fuck she came to the epiphany that two nut buckets would support a woman's boobs, but it sounds like fucking strategy, if you ask me. So in honor of the sports bra's 40th b-day (seriously, wtf) and just because I truly care about the well-being of your precious double D's, I've broken down the best and most supportive bras that won't result in chronic uniboob, based on exercise aka the unlikelihood of getting tit-smacked in the face by your own boob.
**Actual footage of mine and my boyfriend's colleagues' reactions while I tried out each of these bras:

YOGA/PILATES/BARRE
Let's be real—yoga nowadays is either for people who can't afford therapy or for Instagram aesthetics/pretending like you actually got out of bed this weekend. Thus, this adorbs strappy-back bra will UP your Instagram game, AND keep steady support as you namaste on the ground for an hour. It's perfect for any low-impact workout and can even pass as its own top if you're that girl who traded egg whites for mimosas during last weekend's brunch. But probably the best part about it all is the price. You may have 99 problems (seriously, go the fuck to yoga), but another overdraft charge sure as hell won't be one.

I could've sworn I bought this exact same bra at Limited Too when I was like 12, but I like to think of this one as LTD2's older hotter sister that survived puberty and is now in demand. My favorite thing about this bra is that it fits snug with little to no squeeze, so take a fucking hike, back fat. Speaking of hikes, can you just imagine how cute the strappy crossed backing would look as you're documenting your entire 1.5-mile hike? Yeah, hi, triple digit likes.

CROSSFIT/HIIT
I swear to god, this shit is like the Miss Congeniality of bras. Like yeah, it may not look like it'd be all that fab (i.e. Sandra Bullock pre-glow up), but give it a chance, and you'll quickly realize it looks fucking amaze on, it's incredibly supportive, and its Dri-fit technology will never allow you to feel like a sopping mess at the end of a tough day. I'll wait while you tell me how many other sports bras you know that give you cleavage while withstanding any test you throw at it. Jump rope in it, bounce on a trampoline wearing it—hell, jump rope while bouncing on a trampoline. You won't be disappointed/accused of flashing areola at your spin instructor.

I, too, was personally victimized the day Victoria decided to selfishly and single-handedly sabotage her swimsuit line to focus on their activewear, like the bitch she prob is, but I'll make my peace with it due to this godsend of this contraption. It comes in like 800 different colors and the sizes range from A-DDD. This bra is especially supportive for any type of high intensity activity, and the best part of all is that it zips in the front so you won't pull a muscle attempting to force it over your DDs.

So yeah, at first glance, it may look like this is a what you'd wear as you're being discharged from the hospital, but in reality, it's so much more than that. If you're looking for more full coverage and full support as you fake your third burpee in the back of the class, this is the bra for you. It's especially great for those lucky few with a smaller band size and bigger boobs who can never find a bra that fits. So it may not be the most stylish brand on the market, but come on, if you're really gonna attempt to ditch the shirt at the gym, you're lying, and mostly just annoying. Don't be that girl.

RUNNING
I don't even know why I'm going into detail about this bra because its purpose is literally in the title: It tames the ta-tas. Sizes run all the way up to an E, and you can even choose between straight or crossed straps, therefore it's comfortable enough to get away with wearing under your work blouse. Other qualities include full support of you and your heavy baggage, giving you and your girls plenty of space, and it even does its fucking job when you're soaking wet and ready to go AKA everything your shitty ex didn't do.

You've probably never heard of this sports bra, and neither have I before I conducted thorough Google research. That's because it's an Australian brand, and clearly Aussies do everything right, mostly because they were educated enough not to elect a reality TV star as their president. Among holding the girls in place while running, sprinting, jumping, whatever, it not only looks like a normal bra, but it also ranges in sizes from a C-E. Plus, Serena Williams aka Bad Betch Supreme reps this brand, so you know it's some high-quality shit.

Summer Athleisure Pieces You Can Wear To The Gym And The Bar
What better way to motivate yourself to work off those sugar-infused Long Island Iced Teas you'll be drinking all summer than spending more money on overpriced leggings and sports bras? I'm talking about athleisure that absorbs your sweat, keeps you cool, but still makes you look as hot as Gigi Hadid. If you don't know what athleisure is, ask Siri or think of those leggings you shamelessly wear weekly and don't wash, because this is the 21st fucking century. Like, get with the times, because I don't feel like explaining. This has been officially a thing since last year aka when it was actually added to the dictionary, so chances are if you have any fashion sense, you already own Lululemon leggings and a sports push-up bra from like, Victoria's Secret. Whether it's to get Starbucks, leave your fuck buddy's house, or (god forbid) go to the gym for once, no one has ever questioned your whereabouts because your athleisure outfit can get away with any occasion.
If you're planning on fooling everyone that you give a shit enough about your body to get off the couch and stop binge-watching Riverdale, you're going to have to expand your hot athleisure wardrobe for summer-proof pieces you might—key word: "might"—also be able to pull off at the bar. Usually being comfortable and looking DTF don't go together, but if you're smart about your choices, you can get away with it. Dreams do come true if you just drink enough believe.
1. Sheer Bralette
When you have yoga at 11am and brunch at 12:30pm, the Nina Bralette is your go-to. The super lightweight and stretchy fabric will ease you into all your downward facing dog poses, while also cooling you off with its sheer straps. You'll feel refreshed and look cute enough to simply change into a skirt before drinking as many bellinis as it takes to defeat the purpose of working out. Or, you can totally just say "fuck it" and buy this regardless because it's cute as hell. Namast'ay at the bar, bitches.

2. Strappy Tank
What happens at the gym, stays at the gym. If you're going to actually exercise and break a sweat (ugh), no one outside of that facility should have to see all that back sweat. It's bad enough you won't be rocking a full contour when you leave. You'll need something with an open back and as many air holes as possible. Wear a lightweight tank you can adjust and layer over a sports bra, such as the Gypset Goddess x Alo Clarity Tank. If you're feeling extra scandalous and haven't done laundry (again) for a night out, wear this with a backless bra, high waisted jeans, and your fave pumps. You'll be comfortable and look hot.

3. Mesh Leggings
Unless you live under a fucking rock, you've probably seen every person you follow on Instagram sporting this mesh trend in one form of clothing or another. Full-length leggings with mesh panels on both the back and the front, like the Varley Windsor Black Legging, allow you to take those long runs on the beach without worries of looking like you peed yourself. They're composed of permeable and quick dry fabric so you look just as good after the run as you did before. Even if it's only because you gave up after 10 30 seconds. I won't tell if you don't.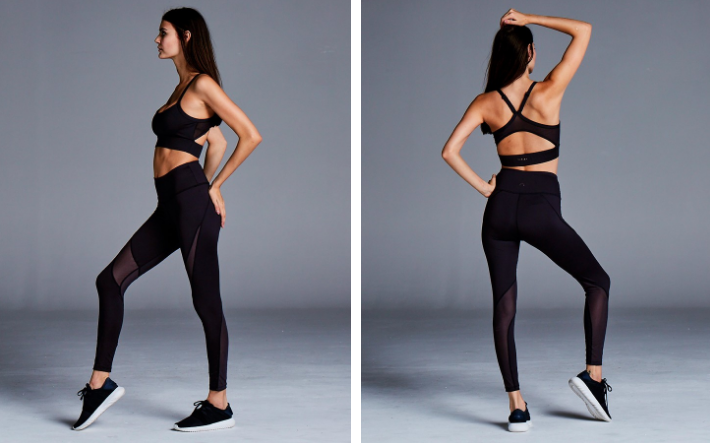 4. Sleek Jacket
Whether you're leaving a torture cycling class or running errands, the CHICHI Serena Bomber is essential for adding street flair to any look. Throw over a strappy bra after an intense workout or a v chic bodycon if you want to look as relaxed as your outfit does. Little do they know you stressed out about it for an hour and changed 15 times before leaving the house.

5. Baseball Cap
I don't usually advocate for hat hair, but this is only for emergency cases such as like, being too hungover to wash your hair or trying to impress that hot guy who always has his arm days on Thursdays. You can totally convince him you're into like, sports and stuff (whatever that entails) and yes, you've had this lucky hat forever, and no, you didn't just buy it online from Shop Betches.