A Chainsmokers Concert In The Hamptons Was A Total Clusterf*ck
As we approach the five-month mark on social distancing and quarantine regulations, it's fair to say that people are getting restless. While many people understand that things can't really go back to normal right now, others are getting more and more creative about how we can safely get out and do things in the age of COVID. This has led to a renaissance for drive-in events, which mostly just made me think of Grease prior to this summer.
Drive-in movie theaters around the country (yes, they still exist) have been doing solid business showing classic blockbusters like Jaws and Jurassic Park, and recently, many outdoor concert venues have reimagined their lawns as drive-in friendly venues. Earlier this month, Brad Paisley headlined a three-city "Live From the Drive-In" concert series organized by Live Nation, and they've announced more shows in more cities. These concerts went smoothly, but this weekend, a drive-in charity concert in the Hamptons proved that not all drive-ins are equally safe.
As I'm sure you've heard by now, the Southampton concert was headlined by The Chainsmokers, but it wasn't just your average EDM show. The event was in support of numerous local charities including No Kid Hungry and the Children's Medical Fund of New York. And in the name of raising money, tickets for the event came at steep prices—$850 for the cheapest package, all the way up to a $25,000 package that came with its own RV for the night. And opening for The Chainsmokers was none other than Goldman Sachs CEO David Solomon (aka DJ D-Sol). Yes, really.
Not to knock DJ D-Sol's um, skills, but it's pretty clear who this event was catered to. With ticket prices like that, it's no big surprise that the concert drew a who's who of the Hamptons summer set. Notable attendees included major influencers like Danielle Bernstein and Melissa Wood, along with Conor Kennedy (American royalty and, more importantly, Taylor Swift's ex). Even Arielle Charnas' parents left the house for some much-needed EDM.
Besides the audience area being divided into drive-in spaces, event promoter In the Know Experience spoke to Buzzfeed and outlined additional precautions, including temperature checks upon entry, free hand sanitizer and masks provided to all concertgoers, and "dividers separating individual parties in the pit area." Sorry, but you could not pay me enough money to be in a "pit area" right now. The concert happened on Saturday night, and it didn't take long for a video from the show to make the rounds on Twitter, calling into question the safety of the event.
The Chainsmokers had a "Drive-in" concert in the Hamptons last night…looks like social distancing was strongly enforced 🤦🏻‍♂️….when NY gets the inevitable spike just blame these rich selfish white people

Via IG:adamalpert pic.twitter.com/yLe1XaE0hS

— Icculus The Brave (@FirenzeMike) July 26, 2020
The video is dark and very brief, so it's hard to see exactly what the situation is, but that certainly looks like a packed crowd. Whatever precautions were taken, people clearly weren't social distancing. One concertgoer told Buzzfeed that she "felt super safe and it was tons of fun," but when it comes to this pandemic, feeling safe and actually being safe are not always the same thing.
Melissa Wood even posted an Instagram story on Sunday to clear the air about the concert. She said that guests had to fill out a "COVID-19 questionnaire" before purchasing tickets. But with tickets going on sale at least a few days before the concert, filling out a questionnaire in advance doesn't guarantee safety.
Wood said that "each vehicle was parked in its own designated area," and that she wore a mask the entire night, as did her "small group." She finished her message by claiming that people "are unaware of what the event actually detailed."

Despite what attendees may have said, those seeing photos and videos from the concert—including New York government officials—remained unconvinced. On Monday, New York State Health Commissioner H0ward Zucker sent a letter to Southampton Town Supervisor Jay Schneiderman, eviscerating him for the decision to let the event happen. Zucker wrote that he was "greatly disturbed" by images from the event, and said, "I am at a loss as to how the Town of Southampton could have issued a permit for such an event, how they believed it was legal and not an obvious public health threat."
After that, it wasn't long before the big guns came out, with NY Governor Andrew Cuomo slamming the event on Twitter. Cuomo stated that the videos show "egregious social distancing violations," and suggested that the event was an "illegal & reckless endangerment of public health." He said that the NY Department of Health will be investigating the event, and given what Health Commissioner Zucker already publicly said, I have a feeling someone's getting in big trouble.
Videos from a concert held in Southampton on Saturday show egregious social distancing violations. I am appalled.

The Department of Health will conduct an investigation.

We have no tolerance for the illegal & reckless endangerment of public health.pic.twitter.com/gf9kggdo8w

— Andrew Cuomo (@NYGovCuomo) July 28, 2020
In the last couple weeks, as New York has continued to reopen, Governor Cuomo has made it clear that he has little tolerance for those who do not follow the rules. Hundreds of restaurants and bars have been penalized for failing to comply with reopening protocols, with punishments including fines and suspension of liquor licenses. While COVID-19 cases have skyrocketed in much of the country, statistics in New York—once the epicenter of the pandemic—have held steady in recent weeks. These reopening guidelines, in addition to strict quarantine requirements for out-of-state travelers, offer the best chance of avoiding a major spike, so it's easy to see why Cuomo is taking such a strong stance.
It's like the new social media phenomenon of people saying "don't worry, we followed all the rules!", when the post clearly shows them following none of the rules. It's a lazy way of trying to dodge criticism, and while seeing a handful of people justifying a social gathering is questionable, seeing 2,000 rich people packed together at a concert (and then claiming they were being completely cautious) is way more alarming. I guess those people should've just stayed in the back seat of their Rovers…
Images: agwilson / Shutterstock.com; firenzemike, nygovcuomo / Twitter; melissawoodhealth / Instagram
What You Missed At Jill Zarin's 5th Annual Luxury Luncheon In The Hamptons
RHONY veteran, businesswoman, and philanthropist Jill Zarin's fifth annual Luxury Luncheon to benefit the International Thyroid Oncology Group (ITOG) was held in the Hamptons last weekend, attended by an impressive crew of Real Housewives from all over the nation including LuAnn D'Agostino, Ramona Singer, Tinsley Mortimer, Cindy Barshop, Gizelle Bryant, Marysol Patton, Kelly Bensimon, and many more. Plenty of other celebs, personalities, socialites, and influencers like Dina Lohan, Heather McDonald, Vinny Ventiera (Bachelor/BiP), and obviously the Betches themselves gathered at Zarin's gorgeous AF Southampton estate to enjoy gourmet small plates by celebrity chef Roblé Ali and amaze craft cocktails alongside the insane Hamptons waterside view.

Though we def think hanging out in the Hamptons with the Housewives is a gift in and of itself, Jill Zarin and event producers Ticket2Events put together a super fetch gift basket for all guests in attendance which included a ton of beauty products from lashes to face masks to hair tools, as well as our very own hilarious book, I Had a Nice Time And Other Lies: How to Find Love & Shit Like That.

We def recommend picking up your own copy here, and if you don't want to…

Many attendees donated to the cause, ITOG, which is close to Zarin's own heart, as her husband Bobby is currently undergoing a difficult battle with advanced thyroid cancer. A big thank you to Jill and everyone involved in making this amazing event possible.
9 Hamptons Workout Classes You Have To Do At Least Once
Betches flock to the Hamptons for the summer like the birds fly to Florida in the winter. It's just nature. Whether you're abusing your parents' credit card to rent a place in Southampton with friends or just using the shit out of some girl you knew from your sorority for her family's beach house, you'll make it to the Hamptons at some point this summer, and when you do, you'll want to have your workouts booked in advance. I mean, don't even think about getting a front row bike at SoulCycle Montauk if you wait till you get there. There are so many trendy workouts in the Hamptons these days, but here's our lineup of some of our favs:
1. Tracy Anderson Method
If the town of Easthampton existed in human form, that human would be Tracy Anderson. The Tracy Anderson Method uses toning and cardio exercises to strengthen "accessory muscles," which is why you're so sore after one class. Tracy Anderson has opened studios in LA, New York, and London, but her East Hampton and Watermill studios are the most recent and prob have the waspiest clients. I mean, celebs like Gwyneth Paltrow, Cameron Diaz, and Jennifer Aniston have raved over the Tracy Anderson method, so obviously every mom in upstate New York wants to book that 9am class before their Fourth of July BBQ.
2. Barry's Bootcamp
There's something about a Barry's betch that just spells out, "Yes I'm up at 7am on a long weekend in Montauk to sprint at a 10.0 incline." Basically, you don't fuck with her. Barry's has become insanely popular lately, and their Hamptons locations get booked fast, so you'll want to book your treadmill like, a week in advance. By the time you're on your third treadmill round, you'll want to die, but it's all worth it for the hundreds of calories you're burning. And the $11 post-workout shake.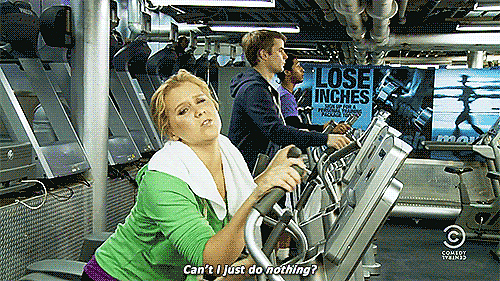 3. East End Row
People used to hit up rowing classes when they had an ankle injury and needed something that was lower impact than bootcamp classes, but honestly, you could be getting a better workout in a class like this. East End Row is a 50-minute cardio and strength session based on the rower, so you're alternating between intense calorie-burning cardio and toning exercises on a mat. It also hits more muscle groups than spinning does, so you're getting a legit full-body workout.
4. Erika Bloom Pilates
Erika Bloom is the professional dancer and fitness mastermind behind her Hamptons studios, and she teaches some of the classes herself, so make sure to book early and get ready for real Pilates. Her method focuses on small details in your body and your form, so you're not just going through the motions without knowing what on earth is going on. Like, the teachers will literally move your leg to a slightly different angle to make sure you're feeling the burn in the right muscles.

5. Punch Fitness Center Kickboxing
Punch Fitness is exactly as blunt as it sounds. It's a dope kickboxing class. No frills, no SoulCycle tanks dominating the room—just a sick workout that will leave you sweating your ass off. Gloves and wraps are free for your first session, and you don't have to have any kickboxing experience before you go. It's honestly refreshing to punch the shit out of a bag sometimes, so if you have any built up anger, you should prob book a class.
6. AKT in Motion
If you've ever danced the whole night at Up & Down and felt like you were burning thousands of calories, welcome to AKT in Motion, where dancing is literally a better workout than you ever could've ever imagined. AKT is a dance-based interval class that prides itself on its sexy lights and trendy clientele. I mean, the AKTechnique was founded by celeb trainer Anna Kaiser, who literally had a six-pack while pregnant. Do we need to say more?

7. Well Within
Unlike the trendy workouts that have made their way from Santa Monica to Sag Harbor, Well Within is a "fitness concierge" service that was founded in the Hamptons by two local girls to offer personalized wellness in the area. I mean, only in the Hamptons. The classes offered include Fit Pilates, Aromatherapy Yoga, Candlelit Yoga, and Crystal Gridding, which is a holistic ancient healing process using crystals on your body. Let's just say it's an experience.
8. Gurney's Montauk
If you're not sick of using the Gurney's geotag yet, it might be worth it to stick around and try their workout classes. They offer various bootcamp, spin, vinyasa flow, and pilates classes depending on the day, and the classes are pretty legit. They also offer personal training rates if you're sticking around for the summer and want to get a good one-on-one fitness routine going. Or you could just show up to random classes with your friends hungover AF. Either one works.
9. SLT
SLT is a megaformer class with locations in NYC and the Hamptons, and we were hooked after trying a class last summer. The megaformer takes typical Pilates movements and makes them 10 times harder, so you'll get a full-body workout while toning muscles you never even knew you had. Trust us on this one. Whether you're a beginner to the megaformer machine or consider yourself a Pilates veteran, you will be sore as fuck the next day. And probably the day after that.
The Ultimate Guide To The Hamptons, According To 'Summer House's Stephen McGee
Let me just start off by saying for those who don't know: I am on the runaway hit, renewed-for-a-second-season show Summer House and there is a rumor that I started they want to nominate me for an Emmy, so you know everything in this article is completely true and a proven fact.
Memorial Day is upon us which marks the New Yorkers' official start of 12 weeks of starvation summer. If you haven't been prepping for this weekend for the last IDK… like eight weeks or so, you're probably fucked, but you can still starve yourself all week and maybe Stassi can tell you where to get a turtleneck swimsuit. (Love you, Stassi.)
I'm going to assume you already have a place to stay or at least a place to crash or something. If you are looking for a summer house this late in the game you might as well give up unless you want to be on TV (wink).
There are some great hotels out East, but they can be expensive and if I started laying out how to get a sugar daddy this post would just get really long and I think I may be liable if something happens. You can figure it out though… I believe in you.

There are four ways to get to the Hamptons and I'll break them down in order of most to least desirable:
1. Helicopter: LIVE YOUR BEST LIFE. I've literally offered kidneys, livers, every organ (and I mean every) for an extra seat.
2. Car: By car I mean SUV because that can be a LONG ride. On a Friday, I've had the 90 mile drive take five and a half hours. The benefit is you can stop whenever and you are just with your friends. Tip: there is a Taco Bell like 20 miles in.
3. Bus: Luxury Liner is the best bus option. I mean it says luxury in the name and they offer free SmartWater and Skinny Pop. BYE.
4. Train: I've never felt more like an extra on the set of Slumdog Millionaire in my life. It's crowded. It's hot. Someone smells. And when you're on that platform waiting, the real ugly side of people can come out in order to get a seat when those doors open.

CONGRATULATIONS. You've finally made it. Hopefully you arrive and find your accommodations like this:

Believe it or not, I can be rugged sometimes, but the Hamptons is NOT one of those times you want to be adventurous unless it's in the bedroom (Google "Sir Ivan's Castle" if you're brave). If you arrive anywhere with "RV" or "campground" in the name, scroll back up and reverse your travel ASAP.
Hopefully you have a good group you're staying with, but also hopefully there is someone you can talk about behind their back because this is Betches. Hi.
I like to have a nice mix of good friends and the acquaintances—it keeps it interesting.
IMPORTANT: Do not bring anyone that you have been dating for less than two months. Things get stressful at times when you're drunk and trying to figure out where you left your phone and everyone changes a little out East… this will definitely break your relationship. I learned this lesson on one of my first big trips to Montauk.

I had been going on like, regular dates with this guy and he was so hot. He had met my friends so I thought bringing him to a weekend in Montauk would be an amazing way to really make this a lasting relationship. The day after this photo way taken was the last day I saw him and if he happens to read this I have one message:
Go fuck yourself / if it's after 3am you can text me.
IT'S TIME TO PARTY
First of all, Memorial Day Weekend is known for being like the box of chocolates of weather. It could be nice, sunny and amazing, but probably it will be kind of cold, overcast, and raining. At the time of me writing this, which is 3:30am and I'm drunk inspired, the weather is going to be complete shit. Bring your layers, because I don't want to hear anyone complaining they are cold—and no, you cannot wear my jacket. I'm chivalrous, but we also have the weather app.
Second, if you are in East Hampton or Montauk, there is no Uber and you will literally want to kill yourself slowly with shards of empty rosé bottles unless you take this next piece of advice. Always have lots of cash for cabs and take out your phone right now and put this number in your contacts:
Montauk's Best Taxi
631-668-8444
They are not paying me to do this… that's just how much they saved my life last summer. One time the Wirkus Twins and I were literally crying trying to get a cab and it was complete chaos. Everyone was running to jump in when any cab pulled up, whether they called it or not. A Winklevoss twin was literally crawling on the ground across the parking lot (The lyrics of a Countess Luann song come to mind—you know which one). Montauk's Best came and we met the driver and called him the rest of the summer. If you tell them Stephen from Summer House sent you, they are still going to take your money, but they will probably get you a car faster when you're blacking out at 4am trying to get home.

BRING ON THE BOOZE
I swear you will hear the word "rosé" no less than 20,000 times in a weekend in the Hamptons, but do not feel obligated to drink it. Honestly, if you know that wine sends you over the edge, just do us ALL a favor and drink what you're good at. The old saying "it's a marathon; not a sprint" is even more appropriate when applied to drinking than it is even when you're talking about actually fucking running after the sparklers in the club. Also, can we all agree to stop with Café Patron shots? So Meatpacking 2013…
Disclaimer: I have really only spent a lot of time in East Hampton and Montauk and I am so lazy a creature of habit so I go to a lot of the same places. But I am going to give you some places I love and some I don't… just assume everywhere else is ok:
Likes
Surf Lodge: Quintessential Montauk. The bar can get very crowded, so buy multiple drinks at a time. Then cross over the dining patio and there is a swing and more secret seating.
Montauk Beach House: They've been stepping up their DJ game every summer, but also the pool scene is nice. It's nice if you need to get away from your house during the day.
Gurney's: Beach day bed. That's all.
Jue Lan Club: Located in Southampton. If you've ever been to their Sunday brunch at the Manhattan location, you know they know how to throw a good party. The food is good and there is amazing art inside.
Meh
Liars: It's like a late-night place in Montauk but I think it's a doublewide trailer. It's fine but I've never ended up there and not had drama amongst my friends later so I think it's cursed and I just avoid it.
That place in East Hampton that feels like a tunnel: It used to be Finale East and SL. IDK what it is anymore but like the real problem is THERE ARE ONLY TWO TOILETS IN THE ENTIRE PLACE so do the math.
AM Southampton: Honestly it can be fun if that's what you're into, but like, you should have just stayed in the city if you want to go to a club.
At the end of the night, your sugar daddy you are going to spend a lot of money going out. I am more of a fan of house parties because I'm cheap and when I get tired I will go upstairs in some obscure room and take a nap to reboot. It's the only time I'm more than happy to go back in the closet.
Just keep piling on the alcohol and you're sure to have a good night/rough morning.

OTHER THINGS YOU NEED KNOW
Other places in the world you can float around all day on cheap floats, but in the Hamptons you can actually find people who are snobby about floats (me). If you want to impress people on Instagram you have to shop FUNBOY, who just released a brand new batch of floats that are AH-FUCKING-MAZING.
Take a surf lesson/flirt with a surfer. It's pretty fun and you can probably get three or four good TBT's from it.
Sooth services the Hamptons so you can get a Sunday massage. #praisehim
Two Mile Hollow Beach in East Hampton is like an unofficial gay beach but it's not like crazy Fire Island. I just describe it as the fun beach because it's young and cool and everyone socializes… there are few children which is the biggest selling point. YOU CAN SEE CELEBRITIES THERE AND, NO, I AM NOT TALKING ABOUT ME. They are just like us when we are at the beach… sand in all the wrong places.
There is a Barry's Bootcamp, Tracy Anderson, SoulCycle, etc. I've heard Switch and CYC are opening as well. You can sweat out last night's tequila with a class in the morning and sometimes they will forgive you if you have to cancel because you're too hungover of an emergency and credit you if you beg.
Wineries are fun but not really a party. Make sure you're in the right mindset or you WILL get in a fight with your drunk friend.

Well, that's pretty much the extent of my brain function tonight all the tips I have for you to take over the Hamptons this summer. If I think of more important information I'll release a Volume II. Tweet me if you have any more tips, questions or success from any of these and follow me on Instagram and maybe I'll run into you out East.