This Retinal Serum Is My Holy Grail (And Is 10x Better Than Retinol)
Betches may receive a portion of revenue if you click a link and purchase a product or service. The links are independently placed and do not influence editorial content.
Calling all skincare enthusiasts! There's a new player in town that's about to take your beauty routine to a whole new level. Introducing Peach & Lily's Retinal for All Renewing Serum, the latest sensation that's causing quite a stir in the beauty community. If you're ready to bid farewell to fine lines, wrinkles, and dull skin, this transformative elixir is about to become your new best friend.
Now, you might be wondering, what exactly is retinal? Well, here's the 411. Retinal is the advanced and powerful sibling of the well-known skincare ingredient, retinol. Think of retinal as retinol on steroids but without the intimidating side effects. It's like giving your skin an anti-aging shot without the risk of irritation, inflammation, and peeling.
Okay, how else are they different? Retinal is like the overachiever who always comes out on top. While retinol needs to be converted by your skin before it can work its magic, retinal swoops in and starts the cell turnover process almost immediately. It's a one-step wonder that's bound to make your skin look softer than a baby's bottom after each use.
Now, here's the best part. This serum is perfect for everyone, from those just dipping their toes into the anti-aging world to seasoned veterans. If you're new to the retinal or retinol game, this serum will gently introduce your skin to the wonders of retinal, offering all the benefits with minimal irritation. And for those of you who are no strangers to the powerful ingredient, get ready for a whole new level of potency and efficacy. This serum will leave you wondering why you didn't switch to retinal sooner.
But enough with the technicalities—let's talk about what you all really wanna know: the results. Picture yourself looking into the mirror and seeing skin that's basically like glass, with a radiant glow that rivals the sun itself. Say goodbye to fine lines and wrinkles, as this serum works its magic to promote collagen production and improve skin elasticity. And did we mention it also helps with pesky dark spots and uneven skin tone? Consider it your secret weapon for that flawless complexion you've always dreamed of.
Applying the Retinal for All Renewing Serum is like giving your skin a luxurious treat. With its silky-smooth texture and fast-absorbing formula, it glides on effortlessly, leaving you feeling like you've just stepped out of a spa. Plus, it's packed with skin-loving ingredients like hyaluronic acid and antioxidants, giving your skin the extra dose of love it deserves.
So, if you're ready to take your skincare routine to the next level, this serum is the holy grail you've been waiting for. Get ready to see results and see them fast. So go ahead, add a little retinal magic to your life, and let the compliments roll in.

Shop It: Peach & Lily Retinal For All Renewing Serum, $55, Ulta
This Bump Eraser Is About To Be Your New Fav Summer Beauty Product
Betches may receive a portion of revenue if you click a link and purchase a product or service. The links are independently placed and do not influence editorial content.
Have you ever dreamed of having silky-smooth skin that feels as luxurious as a cashmere sweater against your fingertips? Well, hold onto your loofahs, because First Aid Beauty's KP Bump Eraser Scrub is here to make your wildest dreams come true. This magical elixir has been specially formulated for all those who suffer from the tricky and often misunderstood keratosis pilaris, a skin condition that can leave you feeling like a constellation of tiny bumps has taken up residence on your body.
Now, you might be wondering, "What in the world is keratosis pilaris?" Well, let's paint you a picture. Imagine having an army of tiny, mischievous elves called keratinocytes that just can't resist clogging up your hair follicles. These little troublemakers create rough, dry patches on your skin, leaving you feeling like a pincushion. But fear not, for this bump-fighting scrub is here to save the day.
Picture this: You're standing in the shower, the warm water cascading over your body, and you reach for the jar of Eraser Scrub. As you unscrew the lid, a sweet scent wafts into the air. You scoop out a dollop of the scrub and let its magical blend of glycolic and salicylic acids work their wonders on your skin. With each gentle scrub, the rough patches of keratosis pilaris begin to melt away, as if they were never there to begin with. It's like waving a magic wand and saying, "bumpy skin be gone!"
But, the magic doesn't stop there. The scrub is also infused with pumice buffing beads, which provide a gentle exfoliation that leaves your skin feeling as smooth as a pebble on a sun-kissed beach. It's like giving yourself a spa day right in the comfort of your own bathroom.
And let's not forget the power of shea butter and vitamin E, which work tirelessly to moisturize and nourish your skin, leaving it feeling baby soft and radiant. With each use, you'll feel like you're slathering yourself in the elixir of eternal softness. But wait, there's more. The scrub is also a multitasking wizard. Not only does it banish those pesky KP bumps, but it also helps to smooth away dead skin cells, revealing a fresh and glowing complexion.
So, if you're ready to bid farewell to rough patches and hello to the smoothest skin of your dreams, First Aid Beauty's KP Bump Eraser Scrub is the magical potion you've been waiting for. Say goodbye to keratosis pilaris and hello to healthier, better-looking skin.
Ready to change your skin's entire appearance with a single scrub? Stop waiting and let First Aid Beauty's Eraser Scrub work its magic and transform your skin into a smooth, bump-free canvas. After all, life is too short to settle for anything less than skin that makes you feel and look your best.

Shop It: First Aid Beauty KP Bump Eraser Body Scrub Exfoliant, $30, Amazon
Medical-Grade Skincare Is Trending On TikTok—Here's What You Need To Try
Betches may receive a portion of revenue if you click a link and purchase a product or service. The links are independently placed and do not influence editorial content.
Looking to upgrade your skincare routine? It might be time to make the swap to medical-grade products. TikTokers are sharing their skincare journeys with these new high-performance products and the results are dramatic. Think clearer, smoother, and more radiant-looking skin all after just a few months of commitments. While these products aren't cheap, they're worth the investment for those who haven't seen changes with other products that they've spent their hard-earned cash on. Look no further than this list of must-haves for anyone who wants to achieve a flawless complexion. These top-rated products are packed with powerful ingredients to deliver results that you'll love.
For Acne-Prone Skin

This gentle, yet effective, cleanser is perfect for anyone with acne-prone skin. Formulated with 5% benzoyl peroxide, it helps to clear up blemishes and prevent new ones from forming. It also contains gluconolactone, which helps to exfoliate the skin and keep pores clear.
Shop It: PCA Skin BPO 5% Cleanser, $43.50, Dermstore

ZO Skin Health's salicylic acid-based treatment is a must-have for anyone dealing with acne. It works to unclog pores, reduce inflammation, and prevent future breakouts. With regular use, you'll notice clearer, smoother skin.
Shop It: ZO Skin Health Acne Control Pads, $54.66, Amazon
For Dry Skin

If you're looking for a moisturizer that will leave your skin feeling hydrated and supple, look no further than Epionce's Intensive Nourishing Cream. It contains a blend of antioxidants, vitamins, and essential fatty acids that work together to repair and protect the skin's barrier.
Shop It: Epionce Intensive Nourishing Cream, $120, Amazon

This hydrating serum is packed with hyaluronic acid, a powerful humectant that can hold up to 1,000 times its weight in water. It also contains Proxylane, a patented ingredient that helps to support the skin's matrix and improve overall texture.
Shop It: Skinceuticals Hyaluronic Acid Intensifier, $88, Dermstore
For Oily Skin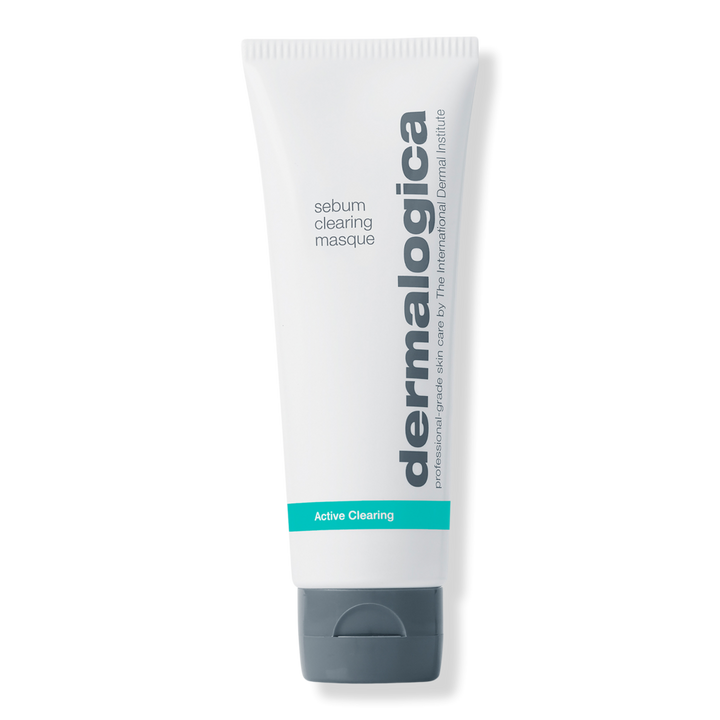 Dermalogica's sebum-busting mask is perfect for anyone dealing with oily, congested skin. It contains salicylic acid, which helps to exfoliate and unclog pores, as well as kaolin and bentonite clays, which help to absorb excess oil.
Shop It: Dermalogica Sebum Clearing Mask, $54, Ulta

This gentle exfoliating scrub is perfect for anyone looking to improve skin texture and tone. It contains glycolic acid, which helps to remove dead skin cells and stimulate cell turnover, as well as polishing crystals to help buff away dullness.
Shop It: Neostrata Glycolic Microdermabrasion Polish, $75, Dermstore
For Combination Skin

iS Clinical's cleanser is perfect for anyone who wants a deep clean without stripping their skin of moisture. It contains a blend of gentle surfactants, as well as chamomile, which helps to soothe and calm the skin.
Shop It: iS Clinical Cleansing Complex, $45, Dermstore
For Dull Skin

This eye cream is packed with antioxidants, peptides, and vitamin C, all of which work together to brighten and smooth the delicate skin around the eyes. It also contains caffeine, which helps to reduce puffiness and dark circles.
Shop It: SkinMedica Instant Bright Eye Cream, $92, Dermstore

iS Clinical's potent serum is perfect for anyone looking to improve the overall health and appearance of their skin. It contains a blend of glycolic, salicylic, and lactic acids, as well as botanical extracts and antioxidants, to help reduce the appearance of fine lines, wrinkles, and hyperpigmentation.
Shop It: iS Clinical Active Serum, $144, Dermstore
For Anti-Aging

This at-home peel is perfect for anyone looking to achieve a brighter, more even complexion. It contains a blend of alpha hydroxy acids (AHAs) and beta hydroxy acids (BHAs), as well as caviar lime extract, which helps to exfoliate and brighten the skin.
Shop It: Lancer Skincare Caviar Lime Acid Peel, $97, Nordstrom

SkinMedica's retinol-based treatment is perfect for anyone looking to improve the overall texture and tone of their skin. It contains a blend of retinol and antioxidants to help reduce the appearance of fine lines, wrinkles, and hyperpigmentation.
Shop It: SkinMedica Retinol 0.25 Complex, $57.60, Amazon
For Sun Protection

This tinted sunscreen compact is a game-changer for anyone who wants the convenience of a touch-up sunscreen without compromising on sun protection or skin-perfecting benefits. It contains a blend of physical and chemical sunscreens to provide broad-spectrum protection against UVA and UVB rays. What makes this product unique is its innovative tinted formula, which blends seamlessly into the skin to provide a flawless, natural-looking finish. It also contains a patented BioShield technology that helps to protect the skin from the blue light emitted by electronic devices like your iPhone, laptop, or tablet.
Shop It: SkinBetter Science Sunbetter Tone Smart 68 Sunscreen Compact, $65, SkinBetter Science

This top-rated sunscreen is perfect for anyone looking for broad-spectrum protection without any added fragrances or harsh chemicals. It contains 9% zinc oxide and 7.5% octinoxate, which work together to provide excellent protection against UVA and UVB rays. This sunscreen is also non-comedogenic, meaning it won't clog pores, and it's suitable for all skin types, including sensitive and acne-prone skin. With its lightweight, sheer finish, it's perfect for everyday use under makeup or on its own.
Shop It: EltaMD UV Clear Broad-Spectrum SPF 46, $41, Dermstore
The Best Sheet Mask For Literally Every Part Of Your Body
By now you've probably used or are at least familiar with sheet masks for your face. They are full of hydrating and replenishing properties, ultimately giving you a glowing complexion. Even if you haven't used one for yourself, you've probably at least spotted some celebrities trying them out on your timeline.
While you're probably most familiar with the cotton sheets designed for your face and soaked in formulas with ingredients like hyaluronic acid and vitamin C, skin care brands have decided to take their masking game a step further. Now, you can get sheet masks for literally every part of your body. From your hair to your lips, down to your ass and your feet, there is a sheet mask out there designed to take care of your entire being. In fact, I wouldn't be surprised if they come out with a sheet mask designed for your vagina next. Gwyneth Paltrow will probably manufacture it.
I've rounded up and tested eight different sheet masks for all different body parts that I never knew I needed a mask for until after I tried them out. Sometimes plain ol' moisturizer doesn't do the trick and the rest of your body needs a little bit more pampering, too.

This sheet mask is specifically designed to be used during the toughest week of the month: your period. As if it's not enough that you're crabby, bloated, and bleeding, hormonal acne also likes to make an appearance during hell week. So, to give yourself a sense of relief, this microfiber sheet mask is drenched in a honey extract, which is a saving grace for your skin. It is a natural antibacterial so it helps to prevent acne. It's also full of antioxidants, which help slow the aging process. Plus? The entire mask is super replenishing and gives your face a nice little pick-me-up during an otherwise excruciating time.

I'm sure you've used a hair mask at one point or another. But if you haven't, this is the one you should get. The L'Oréal Paris Everpure Hair Sheet Mask is coated with a deep conditioning formula to take basic hair masks one step further. You simply wash your hair, wring it out, wrap the sheet mask around your hair, and massage the mask to make sure the conditioner is evenly distributed. The sheet then traps in the moisture and allows the conditioner to penetrate your hair deeper for soft, hydrated results.

One of the (many) sh*tty things about getting older is that when we start to age, it really shows in the neck area first. If you'd like to avoid the creepy turkey neck look, start now by using Innisfree's Anti-Aging Neck and Collarbone Mask. The sheet is dripping in coenzyme Q10, which helps to improve skin's elasticity and ultimately firm up the loose skin.

Along with your neck, your hands are also one of the first body parts to show the visual signs of aging. To moisturize and slow down the process of wrinkles and sh*t on your hands, simply stick your hands into these gloves. They are lined with argan oil, collagen, and vitamin E. After about 15-20 minutes your hands will feel nourished and rejuvenated.

If your feet are in bad shape (I'm talking like full of calluses and hard as rocks) then skip the pedicure chair and wrap those puppies up in these plastic foot sheet masks for about an hour. The little booties are lined with an exfoliating gel that slowly peels the dead skin off of your feet over the course of a week. Although the process is a little um, gross-looking and unattractive (think like a snake shedding its skin), the results are unparalleled. Your feet will be smooth, soft, and callus-free. Pro tip: don't try to walk while you have these on your feet—it won't end well.

Okay, so I know what you're thinking: there's no way a sheet mask will give me a firmer ass. And while, yes, technically a mask alone won't give you the same results as say, a billion weighted squats will, it will give you a nice little temporary lift. And I mean, c'mon, a firmer butt with minimal to no effort involved? Sign me up. The "Bite It" mask specifically contains ingredients like collagen, sodium hyaluronate, aloe, and chamomile to increase elasticity, firm up those buns, hydrate, sooth, and prevent butt pimples.
The full collection of Bawdy Beauty sheet masks even bare phrases like "Bite It", "Shake It", "Slap It", and "Squeeze It", so if you're in the mood to thot it up, send a quick snap to that hot guy you hooked up with last weekend to see if he can make out what the mask says.

So these hydrating sheet masks are designed for expecting mothers to use on their stomachs as a way to help minimize stretch marks during pregnancy, as well as help soften inflamed scar tissue after delivery. However, if you just really like food (same), then you can also probably benefit from using these masks. The egg-shaped masks are infused with aloe vera to soothe and reduce inflammation, and propolis (aka bee glue) to help rebuild damaged skin and reduce scarring.

KNC Beauty Collagen Infused Lip Masks are the OG lip masks in the American beauty market. These bad boys are infused with not only moisturizing properties, but also ingredients that work to plump your lips. The formula blends rose flower oil, cherry extract, and vitamin E to hydrate, soften, and prime your lips for the best lipstick application of your life. It also has collagen, which works to give you a plumper pout. So if you want DSLs without having to get lip fillers, slap on one of these masks before a night out and you should be good to go.
Images: Knours; L'Oreal/Target; Innisfree; Kiss; Bawdy Beauty; Baby Foot; Hatch Mama; KNC Beauty
6 Instagram Face Masks That Are Actually Worth Buying
Whether it's #ad posts by the "influencers" you follow or selfies from those basic bitches you went to high school with, you've probably become familiar with those face masks that have become popular thanks to Instagram. That's right, we're referring to those black masks that are supposed to rip out your disgusting blackheads when you peel them off and the scrubs that look like coffee grinds. And in case you've ever wondered whether the Instagram face masks actually work or if they just make for a #selflovesunday post to distract you from the Sunday scaries, we're here to give you a real review of the masks to let you know which ones are actually worth buying—no spon posts included.

Okay, so the Instagram posts make this mask look like it's a smooth, millennial pink mask and it claims that it detoxifies, brightens, tighten pores, boosts radiance and protects against pollutants. Rest assured, that's mostly is true. After a good 20 minutes, three times a week your skin will be clear, bright, and you'll be asking yourself what a pore is. However, the only downfall is that it doesn't go on as smooth as a lot of the Instagram posts suggest. It's also not really a millennial pink color and it flakes off pretty easily, but those are just small prices to pay for the way your skin will look after consistently using this.

Does this mask rip out blackheads like the popular vloggers suggest? Yes. Does it hurt? Also yes. Are the results completely worth it? Absolutely. We know what you're thinking, another beauty product that's infused with charcoal—must be another fad, and pretty soon we'll go back to only using it to grill hot dogs on the 4th of July, right? Wrong. Activated charcoal helps extract impurities like dirt, oil, and daily grime. When used in this luminizing mask, it rids your face of blackheads and dirt and leaves your pores noticeably smaller and skin noticeably clearer, even after just one use. Simply apply to clean dry skin, let it sit for 20-ish minutes, and peel off. Be sure to examine the mask closely so you can see everything that it pulled out of your face (ew).


Okay, while not technically a face mask, Frank Body's Original Coffee Scrub is the coffee grind scrub that you've seen countless Instagram betches using while they smile and laugh like they're in a Noxzema commercial. But does it actually exfoliate, moisturize and promote collagen production like it claims it does? Yes—skin is left clean, soft, and radiant. And the best part? It smells like you're rubbing a citrusy frappuccino all over your skin.

If you're into looking like a psycho in the name of clear skin, then you should nab a Neutrogena Light Therapy Acne Mask. The mask contains both blue and red LED lights—blue to kill acne causing bacteria and red to enhance collagen production for smooth, wrinkle-free skin. Plop the mask on clean skin for 10 minutes during your nightly Netflix binge, and you'll begin to notice how smooth and radiant your face becomes.

Yet another one of those Instagram face masks that makes you look batshit crazy, Dr. Jart's Hydration Lover Rubber Mask kind of looks like you're wearing a baby blue condom on your face. But it also works, and really fucking well—just like all of Dr. Jart's products. This mask contains a phyto keratin complex to improve water retention (aka help keep your skin moisturized), and green seaweed extract which helps to maintain a balanced skin tone and leaves skin feeling soft and supple.

So you know those bubbly face masks that kind of resemble Freddy Krueger's face? GLAMGLOW's Bubblesheet Oxygenating Deep Cleanse Mask is the best. By far. Wash your face, leave it a little damp, align the sheet mask with your eyes and nose and sit for five-ish minutes as the sheet bubbles (and tickles) your face. When the bubbles subside, peel the mask off and gently massage the remaining serum into your skin. Voila! Glowing, moisturized skin with an unbelievably even texture. You're welcome.
5 Facial Scrubs That Won't Dry Out Your Skin
If there's something we can all relate to, it's the relentless journey to find products that will give us Facetuned-looking skin. In case it wasn't already obvious, all of the facial cleansers, primers, and toners aren't enough to produce results overnight. This is clearly an issue since we're impatient af and would much rather never leave the house again than let people to see a zit the size of a small country on our faces. If you're looking to amp up your skincare routine, you'll need an exfoliating scrub to achieve flawless, glowing skin. Not all of them need to be harsh enough to rip your skin off, though. It's fucking winter, so obviously, that's the last thing we need for our already dry skin. Thanks to me, obvi, these exfoliators are suitable for *all* skin types and work their magic in no more than 30 minutes for visible results even your mailman will notice.

Inspired by the feeling of entering a sauna, this dual-action scrub instantly warms up your face to really deep clean your pores and loosen dead skin cells, while absorbing excess oil so your skin is left feeling refreshed with the slightest cooling sensation. It's full of like, a bunch of natural plants like algae, moss, and green tea, so it's super gentle and provides a healthy, natural-looking glow.

Both an exfoliating wash and peel treatment, this delivers noticeable results after 30 seconds. Seriously. It consists of micro-exfoliating beads that gently remove irritated dead skin cells and nasty grime, so your face looks immediately brighter, smoother, and clearer. Whether you're acne prone or experiencing fugly wrinkles, this works wonders on everyone.

This isn't nicknamed "Hollywood's two-minute facial" for nothing. Adored by some of our fave celebs that we stalk on Insta, the rinse-off exfoliating treatment works within two minutes of your first use. Full of healthy shit we actually like (i.e. pineapple and pumpkin), the treatment removes dead skin without irritating or drying it out. Pro tip: Using it in a hot shower with steam will only enhance the results and make you feel as though you just got a spa-quality facial in your own bathroom.

Formulated with three powerful (but v healthy) exfoliating acids and "skin-polishing" beads, this cleanser scrubs off dull, aging skin to reveal a younger, hotter, glowing you. Although it consists of beads, the cleanser also attracts water molecules to your skin so it never dehydrates or over-dries your face.

First of all, Mario is a fucking saint when it comes to skincare products. Second of all, I'm sorry in advance for getting you obsessed. I recently have been buying everything in his line and my skin has never hated me since. For a semi-weekly treatment in between your normal routine, use this scrub to smoothen and soften your skin. It helps keep your skin clean of gross bacteria, and it's only an added bonus that it smells like a strawberry field.
5 Household Items You Can Use As Makeup Remover When You're Broke And Out Of Wipes
I'm gonna go out on a whim and say that makeup remover should be free like the tampons I have to buy once a goddamn month. It's not my fault that a Game of Thrones episode occurs in my uterus 12 times a fucking year. Just like it's not my fault that I wasn't naturally born to be like, a YouTube beauty guru and get my winged eyeliner right on the first try. Doing your makeup is one thing, but doing it right is quite another. Not only are you forced to spend hundreds buying top-notch shit, but you also have to buy stuff to take that shit off. Will I ever have enough makeup remover on hand to account for all the times I fuck up my contour? With the way my life is going (being that it's August and I'm still poor and haven't left the U.S.), I'm thinking no. But, with Google saving the day once again, I've learned that you can use shit in your kitchen as makeup remover. Reason #1234 why I love food. From oil to milk (just stay with me on this), here's what'll get that waterproof lipstick off when you're too lazy to go to the Duane Reade down the block Neutrogena fails you.
1. Vegetable Oil
This might sound weird since we usually want to stay as far away as possible from an oily face, but surprisingly, this works like you wouldn't believe. If you combine one tablespoon each of olive oil, canola oil, and castor oil, you have a concoction that will take off even the most stubborn mascara. Veggie oils like these are actually really good for your skin because their ~healthy~ nutrients help moisturize and strengthen even the most sensitive skin types.

2. Petroleum Jelly aka like, Vaseline
Raise your hand if you have ever been called a slut stuck wearing some dark emo lipstick for days because you just couldn't get it off for the life of you. Mhm, girl. Same because fuck you, Kylie. When every lotion in Ulta and 10 face wipes won't do the trick, just rub a little bit of vaseline on your lips and voilà. Chapped lips and emo persona be gone.

3. Avocado
Name something avocado can't do. Go ahead, I'll wait. They're good to eat, good for your hair, good for your skin… I'm just saying, not all superheroes wear capes. You don't even have to smear this across your face to get your makeup off, so cut it in half (or, put a slice to the side you were planning on eating anyway) and swipe a Q-tip on it. The oil from this fruit—*still coming to grips with avocado being a fruit*—will take your makeup off easier than you've ever seen and help your face at the same time.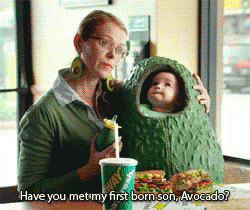 4. Whole Milk
This is one you probably least expected to use on your face. Oddly enough, the proteins in whole milk help hydrate and retain natural oils so you don't dry the fuck out. Dab some on a cotton ball and use where needed to remove makeup and feel fresh AF. And then maybe go take a shower so your face doesn't smell like dairy that's been left out. Just sayin'.

5. Honey And Baking Soda
This is a facial mask/cleanser/remover all in one. Add equal parts of raw honey (not the shit you get in a bear bottle) and baking soda into a bowl. Nothing crazy, like, half a teaspoon works. Make it into a paste and gently scrub. This works as a natural cleanser, moisturizer, and dark spot eraser for all the tough spots. I don't blame you for making this your new facial mask, honey boo boo child.