8 Money Mistakes To Avoid This Holiday Shopping Season
HerCapital's mission is to empower women to invest in their future. Through virtual events and an online knowledge base, we hope to help women with money management all while building a community of strong women who lift each other up. Click here to check out our website and follow us on our Instagram @her.capital!
Ahh, the holidays. Michael Bublé on blast, holiday drinks at Starbucks, and Christmas party hookups (we're kidding, please stay in). The holidays will look pretty different this year with 'rona still rampant, but regardless of how you spend it, gift-giving with friends and family is probably still on your mind. Now, we know retail therapy is real, and let's just say 2020 is giving us even more reasons to want to fix our problems by buying things we don't need. But before you start maxing out your credit cards and landing in that pool of tears and regret (like you did after you drunk-texted your ex, oops), make sure you're not falling into one of the following traps this holiday shopping season.
View this post on Instagram
Mistake #1: Not Setting Your Budget Beforehand
Before you buy anything, be sure to get organized and craft your budget. Start planning out your holiday shopping by making a list of every single person you're planning on buying a gift for and how much you are willing to spend for each of them. Then remember to include white elephant gifts, potential travel expenses, or (virtual) office parties. And of course, smaller expenses like wrapping paper, shipping fees, and decorations. They're small, but they add up! Once you're done making your budget, stick to it! Impulse-buying is real, we get it, but you do not want to end up spending more than you can afford. This especially applies to people who recently entered the workforce and started making money. We know it's tempting to go all-out and splurge once that paycheck hits, but be sure to slow your roll and think savvy!
Mistake #2: Buying Gifts Last-Minute
Like that presentation you need to work on for tomorrow's meeting (we see you procrastinating on Betches, girl), you will not be on your A-game if you wait until the last minute. Retailers know that shopping tends to spike closer to the end of the holiday season, and they often raise prices because they know buyers will be willing to drop more. To make matters worse, if you don't shop ahead, many items may be out of stock or otherwise unavailable, which could lead you to settling with higher-priced alternatives. You don't want the stress of having to rush to finish up your holiday shopping. Start hunting down deals right now! (Bonus: It gives you an excuse to procrastinate at work, just saying.)
Mistake #3: Overspending On Credit
If you haven't started saving up for this holiday season, it might be tempting to just swipe your credit card and deal with the expenses later. But patience, young padawan. You do not want to end up drowning in exorbitantly high interest rates and fees or to ultimately take a hit to your credit score. It's noble and generous to give extravagant gifts, but do not jeopardize your financial health for the sake of it! Remember that handmade gifts and sentimentality (self-care craft night, anyone?) can be just as appreciated as store-bought gifts. If you do take on debt, set strict goals to pay it off by January or February of next year—do not let those interest rates accrue!
View this post on Instagram
Mistake #4: Splurging On "Great Deals" 
So you're perusing stores looking for gifts, and you see it. 50% off the MOST FETCH handbag you've ever seen. Or free shipping if you spend just $10 more. Or even 10% off if you apply for a store credit card. It always feels like an opportunity we just can't pass up! I get huge FOMO when shopping for deals, and we've all been guilty of spending extra when we really thought we were spending less. Retailers know how to take advantage of human psychology, and they push just the right buttons to make us buy things that we don't really need, or even want. So this holiday season, ask yourself if you would still buy the item if it was full-price, or if your money would be better served elsewhere. 
Mistake #5: Impulsive Buys
Now if you're like me (I have definitely bought a dress because yes, I totally saw myself wearing it while eating a pain au chocolat in a cafe by the Eiffel Tower like Emily), you have also totally shoved that dress in the back of your closet, only to collect dust. Impulse-buying because we think we need the item makes us vulnerable to overspending and maxing out on our holiday budget. Stick to the 7-day rule: if you like something, think about it over the course of the week, and then act on it! You will be surprised to see how much your opinion can change when you're out of the spending mindset.
Mistake #6: Sh*tty Gift-Giving Strategies
Like any good investment (read more on investing here), the best gifts aren't necessarily the expensive ones—they're the ones with high value. Before you buy a gift for someone, ask yourself: is this something they need and will use daily, or will it just end up being re-gifted? Have you taken a look at their Pinterest boards, or any of their wishlists? The best gifts are useful and high-quality; think tickets to an art museum your BFF is dying to go to (after COVID ofc!), or a standing desk extension for WFH. And also, if you are tight on cash this holiday season, consider doing a gift exchange with family, setting maximums for gift exchanges, or just planning a virtual get-together instead. Normalize that money talk!
View this post on Instagram
Mistake #7: Not Shopping Savvy
As you're shopping for gifts, don't take prices at face value; do your research and compare prices across retailers. Now more than ever, it's easy to automate your deal shopping by adding a couple of browser extensions like Honey or Rakuten. Like any potential cuffing season bf/gf, be sure to shop around and compare prices before you commit! Don't leave money on the table.
View this post on Instagram
Mistake #8: Not Planning For Next Year
If you're like me and are just waiting for 2020 to be f*cking over, start off next year on the right foot by determining how much you will need for gifts the next holiday season. Establish a small fund early on and divide it into months, so it's easier to manage. It's also worthwhile to throw that moola into a high-yield savings account or a brokerage account early to earn some bank without breaking a sweat! 
View this post on Instagram
And that's it! Best of luck with the holidays! We hope it's not too stressful. If you want more tips like these, comment below, check out our website here, and follow us on Instagram @her.capital!
Images: Ben White / Unsplash; @her.capital / Instagram
The Cyber Monday Deals You Need To Budget For Today
Thanksgiving is the official commencement of the holiday shopping purge season. Grab what you can, but no one's promising you won't get punched in the face when you run into Target on Black Friday. If you can survive Black Friday weekend without getting curb-stomped, the following Monday is the only Monday we'll say we're looking forward to, aka Cyber Monday. For the uninitiated, Cyber Monday is the sacred holiday day where we can finally max out our dad's card in joy, compared to the usual regret, guilt, and shame, because you were actually getting great deals. And the best part? You do it all in the comfort of your own home. Does anyone actually leave the house to go to the mall anymore, though? On Cyber Monday, you can use all the wifi, remove yourself from civilization, and like, snack on some Thanksgiving leftovers while you're banging out all of your Christmas shopping in one shot. I literally can't think of anything that sounds better. Bookmark this v helpful guide I've made for you, because you'll need to open several tabs if you want in on these deals. Happy holidays, everybody.
Our fave go-to will have 30 percent off of everything until super early Tuesday morning. Bless.

ASOS Petite Crop Top Ruffle Sleeve Mini Dress
2. 
For flattering jeans you don't have to dread shopping for, take 30 percent off of their site using the code "CYBERMONDAY."

The Insta-worthy beauty brand will have the entire site 20 percent off and offer free shipping. Amazing.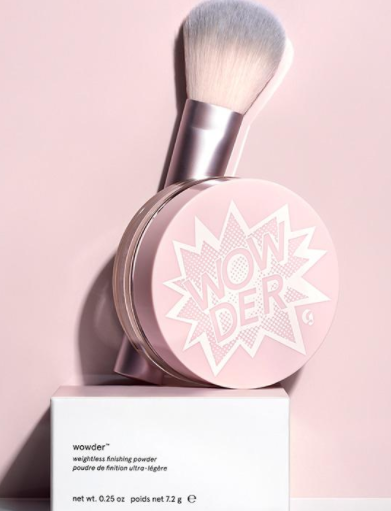 The entire website will be 30 percent off on Cyber Monday. Bless.

On Cyber Monday, take 20 percent off of any $30 purchase using the code "MONDAY20." They'll continue the holiday deals with free shipping and an exclusive IT Girl tote with beauty samples from November 28 to December 3.

The v high-quality department store has a bunch of deals, so you'll def be able to get something designer for like, so cheap. Using the code "CYBER," will get you an additional 40 percent off of sale shoes, 60 percent off of women's sweaters, and up to 50 percent off of jewelry.

Lord & Taylor Funnelneck Cashmere Sweater
This is huge, considering I shop at Lulus weekly for most of my going-out outfits. Starting on *Sunday*, take an additional 40 percent off sale apparel. BASICALLY, FREE SHIT.

Lulus Gift Of Love Black And Silver Backless Long Sleeve Bodycon Dress
Everything on their website will be up to 75 percent off, starting on Sunday—aka shit will start at $5, so there's no waiting on this one.

New York & Company Envelope Back Sweater
Our shoe addiction is totally unhealthy and unmanageable, but there's no stopping our impulse buys. On Cyber Monday, all footwear will be 60 percent off. Let's get some shoes, betch.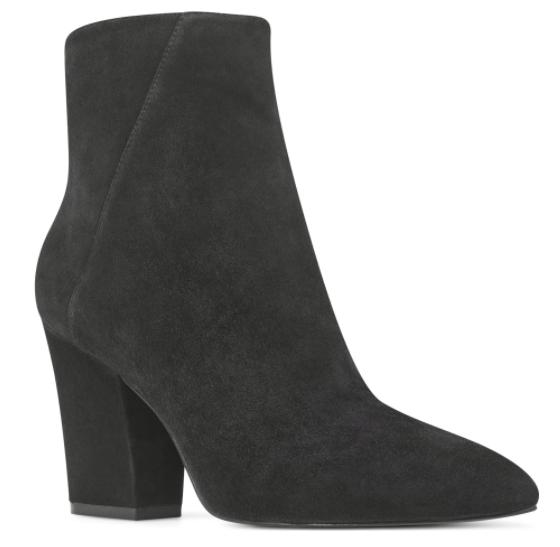 Take 30 percent off your entire order both online and in store, beginning November 24th.

Fucking finally. Through Black Friday weekend and on Monday, our fave site will be offering tiered deals such as spend $250, save 15 percent; spend $500, save 20 percent; and spend $1,000 (who is doing this?), save 25 percent.

After Market Off Shoulder Ruffle Sweater
Now is the time to get that palette you've been eyeing. Take off 25 percent on all products and get free shipping (HALLELUJAH) through Black Friday weekend. You're welcome.

Urban Decay Naked Heat Palette
12 Black Friday Deals That Are So Amazing You Need To Start Emotionally Preparing Now
It may not be Thanksgiving just yet, but fuck it. Really, the most wonderful time of the year is upon us. The Starbucks peppermint mocha is out of retirement, and I'm ready for absolutely everything to smell like pine needles. I've already started playing Mariah Carey's only relevant iconic Christmas album on repeat, and most importantly, I'm ready to blow my hard(ly)-earned money on gifts for myself the important people in my life. It's the season of giving… or something like that. So after Thanksgiving comes Black Friday, fucking obviously. For some lame-ass reason, it's not a nationally recognized holiday, but it's never really too early to start preparing for the biggest and best shopping day of the year. This is one of the rare times procrastination won't get the best of us, so start thinking of a game plan for this year and get a head start on your holiday shopping. You'll totally both thank me and yourself (but mostly me) later. By using my top-notch FBI skills, here's the 4-1-1 on the sales some of our favorite stores will be having. Get ready to destroy your debit card.
The #1 store for stylish, non-boring work clothes is offering 50 percent off of full-priced items in both the women's and men's collections starting November 22 until November 26. It will be valid online and in-stores. Bless.

I just discovered this gem a few months ago and it's honestly perfect for gift ideas. The clothing probs isn't their forte, but they have seriously adorable drink/barware, desk accessories, and home decor. Use the code "ITSBFBABY" to take 30 percent off from November 23 to November 27.

Ban.do Work It Out Water Bottle
Yes, these are those sunglasses everyone on Insta claims to be ambassador for (including Jessie James Decker and Khloé Kardashian). Proceeds go to a super fetch cause, styles are v trendy, and the prices won't even break the bank. From November 23 to November 27, they'll offer tiered deals including 30 percent off of one pair and 40 percent off of two. Amazing.

Kate Hudson's brand extension of JustFab and ShoeDazzle offers high-quality leggings and really effing cute activewear, so you can look like you actually work out. It's a given that no one can ever really have too many leggings, and with an assortment of styles and colors, you'll have fun stocking up your cart on Thanksgiving Day and Black Friday, when the whole site is 50 percent off.

Fabletics Amira Cold-Weather Legging
If you feel like treating yourself to lingerie and boho-chic dresses, take 25 percent off the site using the code "Ouioui" from November 2nd until the 28th.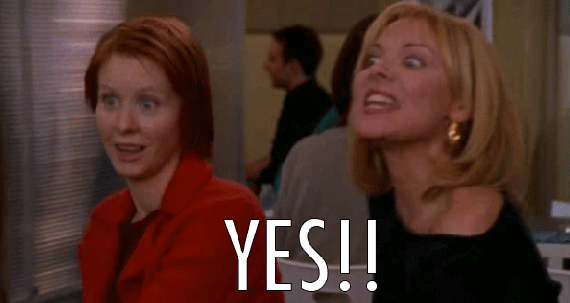 Finally, you can buy that rose gold watch you've been wanting for like, ever without making your parents hate you feeling guilty. From November 22 to November 26, it'll be 30 percent off the whole site, with some styles 50 percent off.

Fossil Neely Three-Hand Rose Gold-Tone Stainless Steel Watch
GILT has our fave designers and brands including Free People, Kate Spade, BCBG and so much more for up to 70 percent off. And, that's just their everyday deal. On Thanksgiving Day, a bunch of selected items will be 90 percent off. On Black Friday, select categories will range from 40-50 percent off, but once it hits 4pm, another round of selected items will be 95 percent off. So, basically, everything will be free and you'll need to have multiple windows open to prep for these sales.

H&M will be extra this year and get a head start on their holiday deals beginning November 14 (which is TODAY, you guys). In-store deals range from a bunch of shit for just $3 to 40 percent off of beauty to BOGO holiday gifts. Until November 27, their website will be up to 70 percent off.

As usual, shopping at Macy's on Black Friday is a fucking shit show. Nothing will change this year, especially because they're offering a fuck ton of deals a bunch of crazy people will def fight over. From Thanksgiving until the 27th, designer collections will be 50 percent off, and women's shoes will . be 40-70 percent off. BLESS. In addition, once you spend $50 or more (which is the easiest thing ever) you also get like, free shit. May the odds be ever in your favor.

We all know Nordstrom goes above and beyond with their holiday sales, so expect this year to be just as good. They're keeping their deals on the DL because they know we're psycho, but for now, they'll start Black Friday sales on Thanksgiving Day online and continue into the following Friday in-store. Until the rest of the deals are announced, you'll be able to take an additional 20 percent off of select sale items.

The Kardashians' hairstylist and BFF is the face behind this brand. This Black Friday, Ouai will be creating limited kits for just $85. They'll apparently include a wave spray, smooth spray, finishing crème, rose hair, body oil, and a super cute clutch. Whether it's for you or your sister, you'll def need to cop one of these ASAP for salon results at home.

For when Saks Fifth Avenue is out of the broke bitch budget range, they have Saks OFF Fifth which is basically the same but way cheaper and more affordable. They're already having amazing deals which include up to 80 percent off select items, 40 percent off of outerwear, and up 50 percent off of Uggs (!!!!). Starting Black Friday, their insane sale will include 50 percent off of women's apparel and accessories, and an extra 50 percent off of sale apparel. To really make it better, there will be free shipping for online orders. PRAISE BE.

T Tahari Knee-Length Wrap Coat
Images: Freestocks.org / Unsplash; Bando; Fabletics; Fossil; H&M; Nordstrom; Saks Off Fifth; Giphy ( 6 )
10 Nordstrom Anniversary Sale Items You Need To Put In Your Cart Right Now
It's the most wonderful time of the year – after Christmas, Hanukkah, my birthday, and any holiday in-between where I get gifts – the Nordstrom Anniversary Sale! Fuck any other semi-annual sale, the only one that matters is Nordstorm's. Duh. So, get your dad's card ready, loser, because we're going shopping. The insanely good sale discounts boujee fashion and beauty items, up to like, 70 percent off. Trust me, I know. I'm having an anxiety attack just thinking about it. Fashion designers include favorites like Good American and Stuart Weitzman, with makeup brand obsessions that of MAC Cosmetics and NARS. Some of you, lucky bitches, aka Nordstrom card members, have been shopping the exclusive preview since July 13. Well, now the rest of us get to take part in the fun of maxing out our cards up until August 6. Since there are literally too many things to look through, almost as overwhelming as walking into Forever21, I've picked out what's worthy to treat yo'self with for now and even for the upcoming PSL season. This is like, Christmas in July– Only better because you're buying shit for yourself and no one else.
The Best Clothing & Accessories
Zella Live In High Waist Leggings

I go through leggings like I go through bobby pins. IDK if that analogy actually makes sense in this scenario but, same concept. I'm always needing to buy more that don't cost a million dollars or make a hole in my crotch. These make my ass look like I actually do squats (LOL) and they're barely over $30. I don't think there is a question for this one.
BLANKNYC Life Changer Moto Jacket

Give me a chic leather jacket or give me death. I'm not wearing my big-ass winter coat or a grandma-looking cardigan out to the nightclub once temperatures drop below 50 degrees. A thick black (faux, because like, animals) leather jacket is a necessity for the cooler times of the year. So since you def lost yours in a frat basement, coat check, or wherever your drunk ego found fitting, don't be an idiot and miss out on the opportunity to get this badass jacket.

If you don't wear riding boots once September hits, do you even really do fall? I have an unhealthy obsession with riding boots of all shades so if I can get a black Tory Burch pair at almost 50 percent off, you best believe I ordered two. Just in case I fuck them up (I usually do). These are must-haves with our beloved over the knee socks and extra long sweaters.
Love By Design Grommet Sleeve Pullover

You can never own too many oversized sweaters to hide your hibernation weight as soon as summer is over. This cute AF pale pink, off-the-shoulder style comes in 3 shades with v modern lace up sleeve. Of course, black is also an option. Go up a size, and wear with high socks with over the knee boots.
Rebecca Minkoff Unlined Front Pocket Leather Tote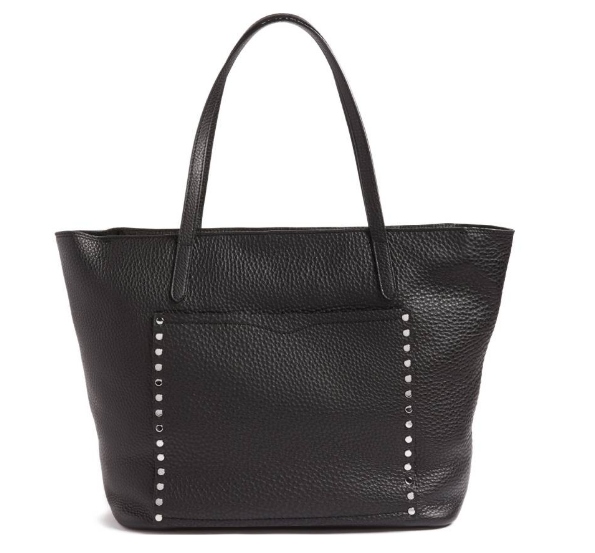 I'm always wanting needing a huge bag to hold all of my shit. I mean, I'm not going to ride the subway with a briefcase, it's not that serious. However, I need a big enough bag to hold my entire room laptop, phone, 50 pairs of sunglasses, and makeup but, still have it look like a fashionable purse. This studded bag comes in 3 of the best neutrals: black, brown, and white.
The Best Beauty Essentials
Clarisonic 'Mia – White' Sonic Skin Cleansing System

I can't even begin to tell you how many times I've eyed these life-changing things in Sephora because I have wanted one for like, ever. But, since I'm a broke bitch it's kind of expensive, I never bought one. Now, here's my god-given chance. For less than $100, this thing is a waterproof gadget that gives you perfect skin and keeps you looking barely over 21 so, obviously get one ASAP before they sell out.
Stila Stay All Day Liner And Lipstick Duo

You get two fab beauty essentials made by a makeup goddess for the price of one. Uh, yeah, I'm getting 12. You'll receive a black (waterproof!!) liquid eyeliner to make fierce wings with on the nights you're getting shitty, and a pink nude (because you don't have enough as it is) that provides full-coverage without needing like, lip injections.
MAC Look In A Box Advanced Brush Kit

If your brushes are looking ratchet, you either need to wash them (ya, that's something you have to actually do) or just buy some new ones. So, when the worshiped MAC has a set to make your contour look that much better for like, 70 percent off, you fucking take advantage of that shit. The kit comes with 6 different brushes and a limited-edition makeup bag. Add it to the cart like, now.
Charlotte Tilbury Filmstar Bronze And Blush Glow Set

Another contour palette? No, you def don't need it but, it's Charlotte Tilbury and it's on sale so, are you going to get it? Uh, fuck yeah. The set features a natural-looking bronzer, crushed pearls for a perfect summery blush, and a mini brush to apply it all. You'll seriously fall in love.
Impressions Vanity Co. Touch XL Dimmable LED Makeup Mirror With Removable 5x Mirror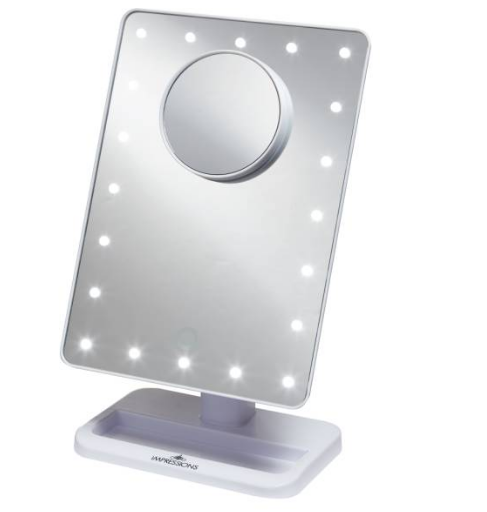 Ugh, okay, I don't even know where to begin with this amazing invention. This is as close as you'll get to owning a LuMee Phone Case or one of those selfie mirrors the Kardashian's use. The perfect addition to your vanity is controlled just by tapping a power sensor (how effing cool) and adjusting its brightness. It can do a complete 360 and comes with a removable zoom-in mirror that will probs highlight every flaw but, it comes in pretty clutch for a personal selfie station. It's already flying off the shelves (or, is it site??) so you better make sure to choose next-day shipping.
This could be you so, start payin':

5 Ways To Get Away With Looking Low-Key Slutty At A Wedding
As a longtime secret hoe (lol I'm not that secret about it) I'm constantly looking to push the envelope bring shame to my mother via my fashion choices. And the older I get the more I thrive off the challenge. High school dress code? Sorry not sorry you didn't account for betches with small arms when you established that fingertip length rule. College? Okay, that was less of a challenge and more of a free for all, but I remember it fondly just the same. Business casual office attire? CAROL, do not start with me rn, this crop top is clearly not in violation of the dress code and let me tell you all the reasons why. And since all of my friends are suddenly throwing away their youth engaged I just know it's time for me to take my talents to the wedding scene. I, mean, my friends are getting eternal happiness, shouldn't I at least be able to flash some cleavage in the group photos? It really only seems fair. So because I'm thirsty AF I value my journalistic integrity I've decided to outline all the ways in which you can get away with looking low-key slutty at a wedding. You're welcome.
But before we even get started, a word of advice: Do NOT take your inspiration from Forever21's bridal section. Forever21 has been a staple in my wardrobe for the better part of a decade because that brand has a deep understanding of both my appreciation for the freshman college scene and also my desire to never pay more than $30 for an outfit. That being said, the "wedding guest" section of their website is literal garbage. For example:

This is an actual item in their "wedding guest" line and it looks like something out of one of my revenge fantasies where I show up to my ex-boyfriend's wedding and blow up his shit one final time. The bride-to-be won't appreciate this look, and neither will her grandmother. But thankfully, there are other ways to be less blatantly slutty. PRAISE.
1. Go For A Different Silhouette
If you're trying to be slutty on the DL you can't always go for what feels right, i.e. anything that shows your cleavage. The only attention that's going to give you is from the church ladies and the one creepy groomsman who keeps watching you from the open bar. Pass. Instead go for a slightly different silhouette, like a low-cut, backless number. Maxi dresses and jumpsuits in particular are perfect for getting away with showing a little extra skin because technically you're covering most of your body up. Plus no one can say shit about it because your boobs are 100 percent secured. Got 'em.

2. Show Some Leg
Bella Hadid stole the show a few years back in that red dress, high-slit number and I learned a v important fashion lesson in that moment: side vagina is the new side boob. Amazing. And while maybe you don't want to showcase your entire labia like Bella did (I, mean, save that for later when you're three glasses of champagne deep and wondering when you'll meet your husband on Bumble duh), showing a little leg can go a long way. If the wedding vibe is more casual and you're afraid the slit will make you look extra AF, choose a floral print. It makes you look more fun and flirty and little less thirsty. Only a little though.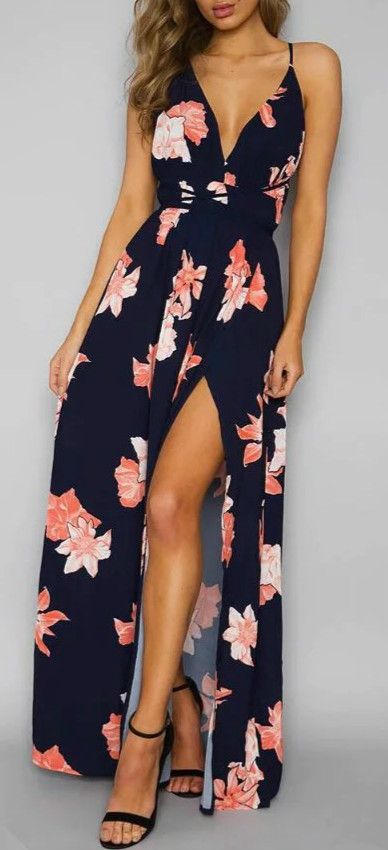 3. Embrace The Two Piece
If there's one thing I understand in this world, it's how to get away with wearing a crop top in "inappropriate" environments. My mother is super proud. There's a lot of different ways to play around with the crop top look. I recommend wearing either a longer or a fuller skirt to balance out the fact that you're showing skin up top.

4. Pick The Right Fabric
The right fabric goes a looong way toward the type of vibe you're going for. I'm all for velvets and silks but I have to be super careful about how they fit on my body, lest someone mistake me for an extra during the precinct scene on Law & Order SVU. If you're going to choose a daring fabric like silk then stick to looser silhouettes, which will still give off plenty of sex appeal without you looking like a cry for help.

5. Wear A Bold Color
Finally, color choice is going to be key here. If I can't make a statement by showing skin, then my backup plan is always to visually assault wow you with the color of my dress. If you want to go for more classic hoe vibes then you should embrace the color red. It's tried and true and what's expected from the girl that hazed the bride in college on her 21st birthday (Hi). Yellow is another color I highly recommend.

It's bold enough that you'll make all your married sorority sisters jealous AF at the wedding, but cute enough that your friend's grandma will actually think that mark on your neck is from a curling iron and not the best man five minutes ago in the bathroom. Or, you know, you could always go with white and be that girl at the wedding.

If all else fails and you're forced to confine to society's social standards (ew) then just let your personality do all the work for you. There's no way they can hide that shit show in layers of chiffon and length appropriate attire.