5 Adult Content Creators Share How OnlyFans Helped Them During The Pandemic
Raise your hand if you've considered starting an OnlyFans account during the pandemic *raises hand*. Hello, and welcome to my TED Talk. From the Bella Thorne scandal (read: privileged celeb scam that appropriated and harmed real sex workers who actually make their living through the platform) to paramedic Lauren Kwei who was outed by the New York Post, online sex work has been a major topic of conversation over the last year or so. Although sex work has always been possible, platforms like OF have definitely made it more accessible to SWers and non-SWers alike during the COVID-19 pandemic. 
You probably already know how OnlyFans can help pay the bills, because uh… it's literally a job, but there are so many other reasons that folks might join. I interviewed five adult content creators to discuss how using a site like OF has helped them during the pandemic. 
Oh, and before you drop your toxic thoughts in the comments section: Sex work is real work, and sex workers deserve the same rights and access to protection that all other working humans have. But we live in a world of judgy, power-hungry assholes who crave control over others and are full of hate and sexual shame, so here we are! I digress. Anyway, what I'm trying to say is if you're a troll, GTFO.
Political Activism
Charyn Pfeuffer is an industry icon and absolute badass human who has written about sex, dating, and relationships for more than two decades (!!!). Then when the pandemic struck, she began calling, chatting, sexting, and swapping photos and videos with clients as a paid companion and confidante. But her work doesn't stop there.
"One of the more satisfying surprises of doing online sex work during the pandemic has been working with Trump supporters seeking domination and humiliation," says Pfeuffer. "As a super liberal human, I've been more than happy to craft degrading scenarios, then reallocate a portion of the money earned to ACLU, Planned Parenthood, BLM organizations, and during the election, Democrat candidates in swing states. It's been a therapeutic outlet in which to channel my rage for Trump and the GOP."
Folks, this is what a modern day hero looks like. (She notes that she can't take credit for the idea, as a friend of hers pegs old white men and gives the money to BLM causes, but STILL. As she calls it, this "gives a whole new meaning to F*ck The Patriarchy.") 
Her activism doesn't stop there, though. Pfeuffer also used her platform to encourage people to vote during the 2020 presidential election. "If people sent me a photo of their postmarked ballot, I sent them a free photo of my tits," she says. "I got hundreds of responses from men, and to my delight, couples. Between this and making donations, online sex work made it possible to do some political good." Charyn, on behalf of the entire United States of America, we thank you for your service.
Starting A Business
Before COVID hit, Rylee Rabbit was constantly on the go, modeling or hosting events in a different city every week. Then things changed. "When cities were shutting down and travel options closed, like many others, the outlook for my income looked doomed," Rabbit recalls. But since people were bored at home with nothing to do, OF traffic increased and content creators cashed in. Literally.
"For a lot of models on OnlyFans, it really became a money maker and took a turn for the best," Rylee recalls. Thanks to staying home more often and making her own schedule, she ended up hiring people to manage tasks she was handling on her own, formed an LLC, set up payroll, and is currently debt-free (!) with plans to buy a house in a few months (!!). Boss moves.
"It seemed like having a financial program and plan for retirement would never happen before OnlyFans came along," she says. "Now, in one of the biggest economic downturns of our time, my income is surpassing people I looked up to on a financial level. OnlyFans has expanded my brand on another level and made it easy for me to finally say that I'm successful."
A Creative Outlet
Laurin, aka Another Bi Gemini, started an OnlyFans account in May 2020. "I wanted to create one because I wanted to express my sexuality in a new way that felt empowering and liberating," she says. "I was going through a divorce in the middle of a global pandemic just wanted an expressive outlet that was fully mine to create."
She recalls she was super hesitant at first because she was newly divorced, is queer, a mental health therapist, and a mom. And because of the f*cked up stigma toward sex workers that's polluted the air we breathe, she was also worried about what people would think of her. Ultimately though, she said "f*ck it" and put herself first, and it was 100% worth it. "Now I'm enjoying making the content so much that it doesn't matter," she says. "I'm going to keep making content because it's become a creative outlet and a form of self-love." 
Community Building
ThatBadTeacher is an elementary school teacher working from home by day and an OnlyFans content creator by night. "A few years ago, I discovered the BDSM/kink lifestyle and it completely changed my world," she says. "Since then, I've been working on sharing everything I've learned about it outside of my school hours." Instagram had been her platform of choice but the new trash (read: harmful) terms of service as of December 2020 make it so much harder for sex educators and content creators, like her, to publish content or do their jobs virtually without facing shadowbans or actual bans. So she made the switch over to OF and has been having the time of her life ever since. "Not only am I able to freely express this huge part of myself, I'm able to create a community of supportive like minded individuals and be an outlet for them as well," she says. "So far, my experiences with users have been nothing but respectful, supportive, and kind. I've even received a few tips and extra financial support through there, which is honestly just touching considering how everyone's jobs seem to hang in the balance, including mine."
Self-Empowerment
Talia* created an OnlyFans account after she was laid off in March. She never publicly posted about her account and has since stopped creating content, but she privately sent her link to folks who fetishized her weight on Tinder. "It's an amazing outlet and I did really enjoy it," she says. "You fully control the content you post regularly and charge for what you feel necessary. It also inspires a lot of confidence knowing that people are willing to pay for photos of someone like me, who has, in my opinion, never been a typical 'pretty girl.' It was fun!"
From finding self-love to supporting important movements like BLM, sites like OnlyFans can offer way more value to its users aside from making money and paying the bills. Seems like the only potential con to using these platforms is dealing with the stigma toward it. I'm hoping the stories of these badass content creators can help to remove some of it and showcase that they deserve respect and praise for the hard work they put in to bring us pleasure during this sh*t show of a year (and always). Oh, and one more time for good measure – raise your hand (or drop a comment) if you're still debating starting an OF account. *raises both hands*
*Name changed to preserve anonymity.
Image: Jessica Felicio / Unsplash
Why It Was F*cked Up For Bella Thorne To Make An OnlyFans
If you've been on the internet over the past couple weeks, you may have noticed that Bella Thorne took it upon herself to make an OnlyFans. If you're a sex worker, like me, you probably had some questions, like, "who the f*ck is Bella Thorne?" followed up by, "why can't celebrities stop appropriating sex worker culture when it's convenient and beneficial for them, while simultaneously distancing themselves from it when they need to save face or appear above it all?!" Then you may or may not have downed a bottle of wine while rage posting about it on Twitter.
But, if you're not a sex worker, you may have some additional questions. Maybe you don't even know what OnlyFans is, and/or you don't really get why people who use it would be upset when a celebrity joins.
Well, if you're reading this article, you're already going a step further than Bella Thorne by first hearing from a sex worker what their feelings on it are. Cheers.
I have…a lot of issues with what Bella Thorne did, and even how she attempted to apologize for it. Allow me to break it down.
Let's Start With What Happened
Okay, so, Bella Thorne is an actress who got her start on Disney Channel and starred in Alvin and the Chipmunks. I fully thought she and Bella Hadid were the same person and that is my bad.
Bella "Not Hadid" Thorne recently made an OnlyFans, which is a subscription based website many sex workers use to sell adult content that is not allowed on other platforms.
She broke a record and made $1 million on her first day.
MOVING ON.
Thorne Made A Point To Say She Wouldn't Do Nudity, As If She's Above It All
After her immediate success on the site, Thorne tweeted this:
Also nooooo I'm not doing nudity!!! ❤️ https://t.co/vJECHqF4uW

— BITCHIMBELLATHORNE (@bellathorne) August 26, 2020
It's pretty annoying for a rich celebrity with millions of followers to be reposting a brag about how much money she's easily making on a website that sex workers have built to survive, especially right now during a pandemic when many sex workers are struggling to make a living as they can't do business as usual and often don't qualify for unemployment. But then to try to distance yourself from what most sex workers do (nudity) at the same time? Babe, that's problematic.
It seems to me like she wants to the shock value, the street cred, and the "glamour" of being a sex worker, while still making sure to let everyone know that she's ~not like the other girls~.
It's like when non-strippers wear pleasers (stripper heels) or take pole classes but are like, "Don't worry, this is just for fun! I'm not a stripper, ew." It's condescending and insulting to those who have faced stigma, shame, violence, and silencing from society for the work that we do.
Everyone has their own boundaries, and if not getting naked online is one of them, that is fine. But sex workers have been ostracized for so long, so showing up to a space they created and immediately being like "look at me, I made more money than anyone, and I didn't even have to get naked!" is so tone deaf. Why are celebs so obsessed with not being able to read a room?
Sex workers made OnlyFans what it is today so they could have a way to make money creating their own content, instead of having to work through other platforms or companies that often exploit them. Bella Thorne doesn't need OnlyFans to make money and get her content to reach a wide audience. She's taking up space to make a splash.
Thorne Claimed She Was Doing Research For A Movie
She then went on to claim that this whole lil' experiment of hers (again, her "experiment" is how many sex workers are keeping the lights on) was part of her research for a movie she'd be making about OnlyFans.
Me + ONLY FANS + SEAN BAKER= A BOMB ASS MOVIE 😍😍😍 https://t.co/Bbq60X5SxE pic.twitter.com/MM4dw0SWjw

— BITCHIMBELLATHORNE (@bellathorne) August 19, 2020
Girl. If you wanted good research that would lead to authentic material, you could have just paid sex workers to help you make this movie. Again, there is a pandemic happening that is putting many sex workers out of work, and they could really use extra gigs right now. But apparently she thought it'd be cooler and would create more buzz if she shocked the internet with making an OnlyFans and then based a movie of off her experience of making millions easily her first week. Super interesting movie plot you've got there.
It's also worth noting that Sean Beaker denied any involvement with this project and even said he advised Thorne to consult with sex workers first.
— sean baker (@Lilfilm) August 28, 2020
Sex Workers Get Called Scammers All The Time. Now Bella Thorne. Has Fueled This Stereotype
After Thorne made her OnlyFans page and made headlines, sex workers were already voicing concern online that this would ultimately lead to harm to the community, as well as negative changes to the site. Because here's the thing about sex workers: they are resilient, intelligent people who have survived so much, and are able to see what is best and what is worst for them.
Sh*t hit the fan when Thorne apparently sent out a pay-per-view message (a feature on the site that allows you to charge subscribers to open a message) for $200 that implied it contained photos of her naked. However, it turned out that it did not, in fact, have nude photos of her. So people were pissed, and asked for their money back.
Then, OnlyFans users suddenly realized that pay-per-view feature now only allowed them to charge a maximum of $50, and tipping options were capped at $100.
anyways yeah, fuck you, bella thorne. pic.twitter.com/dKjxUMUWR0

— Kira Noir Inc. (@thekiranoir) August 28, 2020
OnlyFans claims that these updates to the site are not based on one person, and just coincidentally came about at the same time as a celebrity with a huge following  was scamming her customers.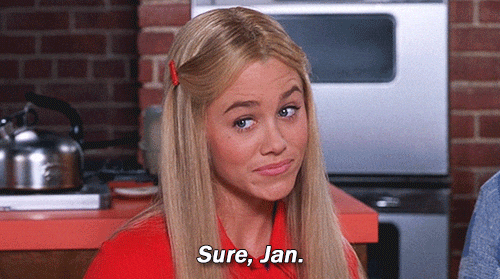 People love to stereotype sex workers, and one of the classic assumptions is that we are all scammers. Cause, you know, unlike truly every worker that exists, we are "just after your money." It's a harmful misconception that has led to drunk men twice my size rage-screaming at me about how I'm "lying" about how many songs went by during a lap dance, when really they were just too busy staring at my tits to count the songs I was diligently paying attention to.
Also, there's a difference between hustling and doing what you need to survive, and scamming people out of $200 as part of your experiment to see what it's like to be an online sex worker. Maybe don't fuel the fire of negative misconceptions about us while you're trying to co-opt a site made to help us survive. Just a thought!
People can make different kinds of content as sex workers. I make a lot less explicit content than some of my friends just bc I have my own comfort level I stick to. I don't care if people make OnlyFans and post lingerie pics only. But you don't scam & you don't feel superior.

— Erika Heidewald 👍 if u think QAnon's real ur dumb (@erikaheidewald) August 28, 2020
Bella Thorne Claimed She Wanted To Help Sex Workers, But She Never Asked. Them What Would Be Helpful. And It Shows
In typical celeb 2020 fashion, Thorne eventually responded to the backlash by posting an "apology" on Twitter that did a lot more self congratulating and excusing herself than it did actually apologizing.
PT1 Remove the stigma behind sex, sex work, and the negativity that surrounds the word SEX itself by bringing a mainstream face to it that's what I was trying to do, to help bring more faces to the site to create more revenue for content creators on the site.

— BITCHIMBELLATHORNE (@bellathorne) August 29, 2020
I wanted to bring attention to the site, the more people on the site the more likely of a chance to normalize the stigmas, And in trying to do this I hurt you. I have risked my career a few times to remove the stigma behind sex work, porn, and the natural hatred people spew…

— BITCHIMBELLATHORNE (@bellathorne) August 29, 2020
behind anything sex related. I wrote and directed a porn against the high brows of my peers and managers because I WANTED to help with the stigma behind sex.

— BITCHIMBELLATHORNE (@bellathorne) August 29, 2020
…I am a mainstream face and when you have a voice, a platform, you try to use you in helping others and advocate for something bigger than yourself. Again in this process I hurt you and for that I'm truly sorry.

— BITCHIMBELLATHORNE (@bellathorne) August 29, 2020
Ps. I'm meeting with only fans about the new restrictions to find out why!!! This is fucked up and I'm sorry comment any ideas or concerns you want brought up to OF!! and send me your links and a pic so I can promote you guys

— BITCHIMBELLATHORNE (@bellathorne) August 29, 2020
Right now is a really hard and scary time for a lot of sex workers. In-person sex workers like strippers, full-service workers, sugar babies, etc. have been trying to transition to online work, which is really hard to do when you don't have a massive following, or Page Six writing articles about how you created your page. And online sex workers are now seeing an oversaturated market due to this, so many have had to lower their prices and adapt.
Sex workers don't need a rich celebrity to come in, co-opt their space, and work off the misunderstanding that sex work is all about scamming, all to help them make a movie (also profitable for the celeb) about what it's like to be on OnlyFans. That doesn't help. She made things worse. She literally took away people's ability to earn more money.
Bella Thorne did what celebrities cannot stop doing during quarantine: she recognized a time to grab the microphone from the people whose voices we should be uplifting and call that charity and activism.
Celebrities gentrifying OnlyFans and turning it into something different and more mainstream and less sex worker-focused isn't going to gift sex workers with normalization, it's going to erase us and push us aside. You're not gonna be our "saviors" by just showing up to our spaces and making money for yourself.
If you want to help sex workers, pay them. Tip them. Hire them. Listen to them. Protest with them. Donate to organizations, fundraisers, and mutual aid funds that help them. Actually make it about sex workers and not about yourself. It's that simple.
Don't miss out on any pop culture or entertainment news. Subscribe to our weekly newsletter here. 
Images: Andrea Raffin / Shutterstock.com; bellathorne (7), erikaheidewald, thekiranoir, Lilfilm / Twitter; Giphy
Should I Just Like, Become A Sugar Baby Right Now?
Unless you've been living under a rock, or maybe your weighted blanket, you know that there's a pandemic happening. And this pandemic is forcing companies all around the nation to make pay cuts and/or lay off their employees, myself unfortunately included.
With the due date for my rent quickly approaching, I naturally began to brainstorm different ways to make good money, and make it fast. And then I remembered an Instagram DM I received a few weeks ago from a kind man who bluntly offered to be my sugar daddy (though he spelt it "sugga daddii"). For those who don't know, a sugar daddy is a "rich older man who lavishes gifts on a young woman in return for her company or sexual favors," according to Lexico.com. 
I'm not above admitting that in the midst of all of this, I thought about taking him up on it. Maybe negotiate a deal where I get paid for a virtual date, and he'll order takeout to be delivered to me—specifically, an overpriced vegan milkshake from By Chloe—and I'll laugh at my own jokes while he sits there and offers to continue ordering me food for the rest of this quarantine. But then I snapped back to reality and realized I wasn't starring in my own socially distant rom-com, and responding to one Instagram DM on a whim and just being my ~charming~ self would probably not magically get my rent paid. As a 28-year-old stripper to whom I spoke for this article put it, it's not as easy as it may seem to make money as a sugar baby, or any other type of sex worker: "You have to be personable, witty, charming, intuitive, good at negotiating, assertive without being too emasculating (unless they want you to dom, obv), sexy, sensual, able to make a quick impression, willing to be sexual in front of people/a screen." At most other jobs, you just have to show up and be awake.
And just like other industries, sex work is being affected by the pandemic. "In-person sex workers (strippers, sugar babies, full service workers, street workers) have lost their jobs as they know it, unless they want to expose themselves to COVID-19, which isn't even an option for sex workers whose place of employment has closed down," such as strip clubs, she explains. "Plus, some of our clients have lost work too and are unable to spend. So, even if we do want to move our work online, our clients might not be as able to buy our services."
So why not just acquire new clients online? Because, according to the stripper, moving your work online to platforms like OnlyFans—a social media service that gives subscribers exclusive porn content—is, again, not easy. "Building a following online is extremely difficult and takes time and an understanding of the online world," she explains. I mean, makes sense considering it takes time and effort to build a following on any other online platform. Nobody's even asking for my nudes for free now, what makes me think I could just set up an OnlyFans and immediately start raking it in? "It's tedious, time-consuming work that often doesn't pay off for a while." 
Despite these strains, I had to think that there are still many people out there attempting to find a sugar daddy given the sudden need to make fast money. So, I decided to test my hypothesis out: is the sugar daddy business booming right now thanks to COVID-19? Are women cashing out on the chance to virtually date? Or are people reluctant to spend money, rich older men included?
I interviewed three sugar babies to see how their business has been affected, if at all, by the virus. Here's what I found.
Sugar Baby #1
Sugar baby #1, a 25-year-old model in NYC who has no upcoming work right now, is in a pretty unique situation. Her sugar daddy is around her age and they've been friends for a while. He initiated the arrangement, asking her to send him selfies (just of her face) and text with him in exchange for money. Pretty jealous of this considering I take selfies of my face for free. 
Since the coronavirus outbreak, her sugar daddy has asked her to visit and kiss him (weirdly PG, I know) for $1,000—clearly not abiding by social distancing rules. But that's another story (or two, or three). He'll usually only pay her $300-$400 at a time, so this was a sharp change, to say the least. (Catch me in a few more weeks of quarantine and I might be willing to drop a grand for human touch, too.) She says she has yet to follow through with the $1,000 kiss, but she also received a random deposit of $400 from him, which she described as a "security deposit so that I don't leave him even though I moved home and so much has changed." 
Sugar Baby #2
The next sugar baby is a clinical research coordinator in Massachusetts. She met her sugar daddy on Seeking Arrangement, a website that "delivers a new way for relationships to form and grow" by connecting sugar babies to sugar daddies. She is 33 years old, while her sugar daddy is 42. She hooks up and attends bougie events with him in exchange for expensive gifts.
Sugar baby #2 decided to move out of her apartment complex into a home largely due to the coronavirus—she said it felt more safe to be by herself versus in a building with many other people. She expressed feeling anxious about moving and now being quarantined; as a response, her sugar daddy offered to pay her rent for the month (something he's never done before). She also recently switched jobs (her previous job was changing rapidly because of COVID-19 and she wanted out), which means she's no longer commuting into Boston, where her sugar daddy lives. Now that the convenience factor is gone, she knows she'll have to end the relationship soon. 
Sugar Baby #3
Sugar Baby #3 is 27 years old, lives in Boston and works in an admin role at a hospital, but will be starting nursing school in May. She also met her sugar daddy, who is 35, on Seeking Arrangement. They have the most "traditional" SD/SB relationship out of the bunch, where he pays her $800 or more for a date and a hookup with her. 
Since the coronavirus outbreak, they mutually stopped talking to each other. Her sugar daddy has a wife, which as we can all imagine during a quarantine might make communication with his sugar baby tough. 
Findings Concluded
While the digital sugar daddy space isn't popping off as much as I'd expected, or in the ways I'd expected, the pandemic is still affecting the way sugar daddies and babies conduct business. Whether it's upping the price one would be willing to pay for human contact, having your rent paid for you for the first time, or not being able to see your sugar daddy because he's quarantined with his (poor, poor) wife, one thing has been made clear: this virus is changing how the world operates, sugar daddies, sugar babies, and general sex workers included. 
Images: antoniodiaz / Shutterstock.com
The Argument For Decriminalizing Sex Work
Let's talk about sex (work), baby, let's talk about sex and work! If I'm being h with y'all, I think sex work is amazing. It's the oldest profession in the game, pretty much everyone likes to indulge in it in some way (porn, anyone?), and it's an industry that largely employs women and allows them to profit off of their sexuality. J'adore.
Just to clarify, when I say sex work, I am referring to the various jobs within the sex industry. This includes strippers, escorts, adult film actors, webcam models, street workers, and anyone who sells sexual services. It's an umbrella term that covers more than you may realize. If you've ever sold photos of your feet or a pair of panties, congrats, that was a sex work gig. Also, hell yeah, babe, get that money.
Some sex work is legal, like stripping, and some is not, like selling sex. Sex work that is illegal arguably receives more judgment and shaming than legal sex work — people have an annoying tendency to blindly equate legality with morality — but all in all, it's safe to say sex workers experience a lot of stigma for the work that they do.
Call me radical, but I think shaming someone for profiting off of their dope sexuality and literally just doing their job is, in technical terms, really fucking stupid.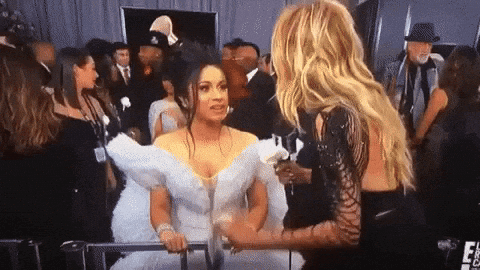 My face when someone says sex workers should "get a real job."
Don't Be a Captain Save-a-Hoe
But what really grinds my gears is when people speak out against sex work under the veil of wanting to protect sex workers. Let's start with the law: selling sex is illegal, and cops will likely tell you this is to protect people, mostly women, from entering a field that uses them, puts them in danger, and forces them to shamefully sell their bodies to survive. (Sidenote: sex work isn't selling your body, it's selling a service/experience. You go home with your body at the end of the day, as it is intrinsically yours and nobody can buy it.)
Sure, some people do sex work because they feel they have no other option (not all!), but last I checked throwing someone in jail and giving them a record did not help them thrive.
Also, many people do jobs they hate in order to survive, but the fact that sex workers are made to feel worse about what they do is only exacerbated by the narrative of "sex work is bad, sad, and dirty" that society keeps pushing. And this narrative is held up by the fact that a lot of sex work is illegal, because if it's against the law, it must be "bad," right?
And a lot of sex workers like their jobs. A job is a job and it can be hard and exhausting, but many, many sex workers do sex work because they want to. Stop being Captain Save-a-Hoe by trying to "stick up" for women who don't need your saving.
And if you're thinking, "but sex work exploits women!!!!" my argument to you would be that it's not sex work that exploits women, it's capitalism that exploits the working class, and the sex industry is no exception. If a woman doesn't want to use her sexuality as part of her job, she certainly shouldn't have to. In a capitalist society, many of us are forced to work jobs we don't want to in order to survive. But on the other hand, if a woman *does* want to monopolize on her sexuality and make a living selling sexual services, then she should be able to without fear of the law, police brutality, and societal ostracizing. Sex workers deserve the freedom to do their jobs in peace, just like an other worker. So, how could this be done? Decriminalization, baby.
if you think sex work is exploitative just wait til you hear about capitalism

— Irene Fagan Merrow (@_irenemerrow) January 29, 2020
Sex Work and Sex Trafficking Are Not the Same
The decriminalization of sex work is what it sounds like: removing criminal penalties for sex work, mainly the trade of sexual services. This doesn't mean it would be legal, it just means people wouldn't be charged with a crime for doing it. This, of course, would not apply to sex trafficking. Sex work and sex trafficking are two separate things and should be treated as such. Sex trafficking should obviously be punishable by law.
Sex trafficking is when victims are forced into selling sex and is obviously nonconsensual. Sex work is when a consenting adult sells a sexual service to another consenting adult. See the difference? Treating two separate things in the same way is not effective, and conflating the two is actually dangerous.
For example, FOSTA, the Fight Online Sex Trafficking Act, and SESTA, the Stop Enabling Sex Traffickers Act were implemented to stop sex traffickers from being able to conduct their business online. However, the laws also make it illegal for consenting sex workers to conduct their business online. A lot of sex workers used to use resources like the website Backpage, where they could pre-screen their clients and make sure they were safe. Online hubs also helped sex workers communicate with each other, so they could warn each other about bad clients or verify good clients for each other.  FOSTA-SESTA took this away, so sex workers have been forced back onto the street, often going into work situations blind and at risk. Treating consensual sex work like sex trafficking victimizes sex workers, it doesn't protect them.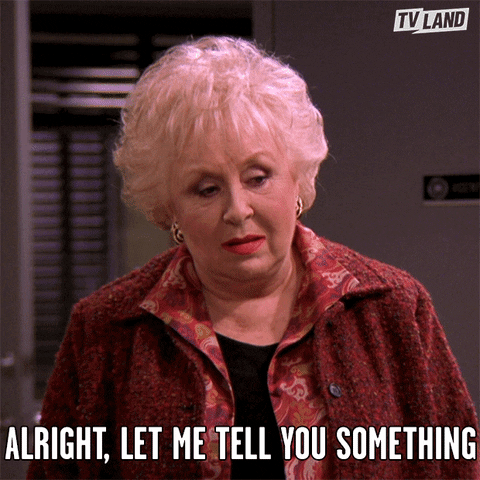 Cops Are Not Our Friends
The criminalization of sex work is supposedly meant to protect sex workers, but it actually leads to a lot of harm. I'm going to let you in on a lil' secret: the police are not sex workers' friends.
Go ahead and clutch your pearls, but it's true.
Sex workers are often harassed by cops, and far too often experience violence at the hands of them. According to the Human Rights Watch, police officers abuse their power in situations with sex workers by holding the penalties over their heads when they harass, abuse, and sometimes rape them. Some will even coerce them into giving free sexual services in exchange for no arrest. You know, like sexual assault.
Human Rights Watch also found research across various countries that showed criminalization makes sex workers unsafe because attackers acknowledge they are unlikely to go to the police, so they can get away with abusing them. Sex workers don't want to go to police because they are afraid of getting penalized for their work, and also are afraid of being abused by the police. Plus, sex workers are often forced to conduct their work in unsafe locations, as they are trying to avoid being seen or caught by law enforcement, and this makes them much more vulnerable to violence. As it turns out, making sex work punishable by law puts sex workers in danger, rather than protect them from it. The law fails to provide for a marginalized group of society again, truly who could have seen this coming?!
There are also health issues when it comes to criminalization. Some sex workers fear using condoms because they can be used as evidence that the illegal work is being done. In some strip clubs, dancers aren't allowed to carry purses because they don't want them to have condoms on them. Some clubs even check the strippers' purses for condoms before a shift, and make them throw them out if they find any. Cops treat street sex workers in the same way; they stop them, search them, find condoms and question them about them, and sometimes make them throw them away.
The "idea" here is that if the workers don't have the condoms, they won't engage in the sex work. Obviously that is not true, they will just do it without the condoms. Criminalization isn't stopping the work from happening, it's just making hard for sex workers to do their jobs safely.
The Nordic Model Doesn't Work, Babe
The decriminalization of sex work would allow sex workers to do their jobs more safely, as they wouldn't have to fear penalty of the law when it comes to where they conduct their work and if they feel the need to report being abused. It would also keep the cops from abusing their power over them. Some people advocate for the Equality Model — also known as the Nordic Model — which only criminalizes the buyer. This is nice in theory, but as made clear before, the cops are not sex workers' friends. Having them involved doesn't help. This model has been tried in Scandinavian countries and hasn't been proven to benefit sex workers. In fact, it often gives cops an excuse to harass sex workers, and identify undocumented sex workers and deport them. Additionally, it makes negotiating with a client very difficult, since they are risking criminalization and the worker is not.
At the end of the day, consenting adults should be able to have sex with other consenting adults on their terms. It's called bodily autonomy, Karen, look it up. The patriarchy is terrified of women realizing the power in their sexuality, and that's probably why it enforces laws to stop them from profiting off of that. You don't have to want to engage in sex work, but maybe don't judge others who do just because some of it is illegal and society has deemed it immoral. Society is famously wrong, and we as humans all deserve to be respected, no matter how we decide to survive. Support women, support sex workers, support decriminalization. Just a thought!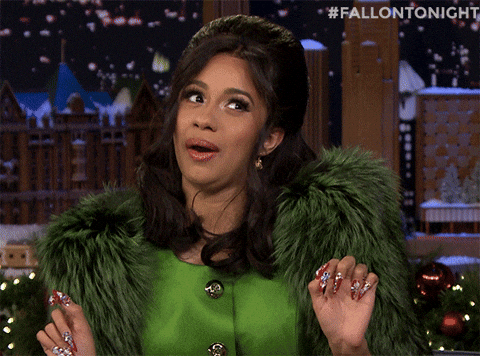 Want to keep up with the news without crying into your sad desk salad? Subscribe to the Betches Sup newsletter for a lunchtime briefing to make you laugh, instead of cry, about the news.
Images: Giphy (3)
As A Stripper, Here Is What I Hope You Learn From 'Hustlers'
From the moment I saw the 
Hustlers 
trailer, I was overcome with a mix of emotions. First of all, I was beyond excited to see JLo, Constance Wu, Cardi B, Lizzo, and the rest of the cast shake their asses and work their magic on the big screen. But with all this excitement came a bit of fear. As a stripper myself, I was delighted to see strong women representing us in the mainstream media, but I was also worried that Hollywood may do what they do best and 
mis
represent us. And seeing as the premise of the film was that a group of strippers came up with an elaborate scheme to fleece rich men for thousands of dollars, I was also concerned that the film would leave people believing that all strippers are
scam artists
.
I attended a 12:15pm matinee of the movie with my friend, who is also a stripper, and I can say from start to finish, 
Hustlers 
dazzled the f*ck out of us. We clapped, snapped, laughed, and whispered, "SAME" to each other throughout the entire thing. It was a GD delight. And I can honestly say that I think, for the most part, they did a good job representing strippers and conveying the nuances behind the story in a way that showed the audience that the situation wasn't black and white and that strippers are, you know,
human beings.
The film hired
actual strippers
to
consult
 and act as extras in the film, and I think this really shows. It feels authentic and far from the usual portrayal of strippers or sex workers, which is that we are sad, broken people with no agency over our bodies and ourselves. However, I can still see how some people could take things from the movie and either not understand or misconstrue them. So, I'd like to go ahead and say what I hope you took away from the film, besides the obvious, which is that JLo is the hottest person in the world and can run me over with her car (if she wants).
Stripping is a legitimate job that requires lots of different skills.
A standout moment in the movie is when Destiny (played by Constance Wu) is giving a dance and a man asks her, "What happened to you that made you do this?" This is a typical kind of question from a male customer. It's condescending, rude, and ignorant. These dudes come into the club looking to buy what we have to offer, and they say sh*t like this, implying that what we do isn't valuable or worthy, and that we must only be doing it because we are damaged goods. Sex work is work, and I think Hustlers does a good job of showing how it's very much a job that requires a set of skills. You have to learn how to read and work people, how to charm people, how to be confident, plus how to walk and dance in six-inch heels. It's fun and empowering, and it's also exhausting. It's a job. I hope when you saw Destiny exiting the club as the sun was coming up, you thought, "Damn, girl," because that moment is very real.
While stripping can and should be empowering, the system it works within is broken.
The first act of Hustlers essentially shows us the working conditions for a stripper. Granted, the film takes place about a decade ago, but a lot of the industry standards remain the same. We see Destiny go through a long night of working, only to have to hand over a chunk of her earnings to her boss. Most clubs work in a way that cushions the pockets of the men in charge, and takes advantage of the women doing all of the heavy lifting. In most clubs, strippers are not paid any sort of wage. Instead, they have to pay the club for the "privilege" of working there.
I've noticed in the way management speaks to us, it is often implied that we are disposable and lucky to be given the opportunity to make money at their club. We have to pay a house fee every shift. In my experience, this ranges form $40-$100 per shift, depending on when you arrive (the house fee goes up as the night goes on). On top of this, you have to tip out other people on the staff, because they also make their money on tips.
And, while the first act of the movie shows how hard it can be, it eventually transforms to these women making insane amounts of money, because a plot of a movie must progress. But something I find myself often explaining to people is that stripping is very inconsistent work. Some nights I feel like JLo in the scene where she bathes in money and I take home two months' rent in one night. Other nights I owe the club money after working the floor for six hours because I didn't even make enough to pay my house fee.
Hustlers shows that strippers endure tough working conditions that require them to hustle hard, so instead of shaming them for what they choose to do, we should support and stand by them.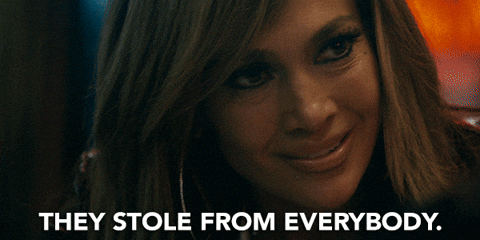 Not all strippers are trying to rob you.
Sure, this film is based on a true story about a group of strippers who came up with a master plan on how to rob some super rich Wall Street guys. But I think Hustlers makes a point to show the situation these women were in that led them to do doing what they did: a financial crash that took away their business and a need to survive and support themselves and their families. It also includes a line from Destiny reiterating that this is not what all strippers do, which I really appreciated and hope you noted. As someone who has worked at the club that Hustlers is based off of, I can say firsthand that I've never witnessed anything like this scandal there. This was a unique situation, and it made major headlines because of what a big, and uncommon, story it was. It is an exception.
Strippers are hustlers and we are smart people who persuade people (often rich men) to spend their money, but that doesn't mean all strippers are going to drug and rob you. It's an interesting story, but it is not the norm. So, please don't watch and support this movie and then use it as an excuse to stay away from strip clubs and not support actual strippers. Hollywood shouldn't be the only one making money off the dazzling world of strip clubs.
Sisterhood exists at the strip club.
In the past, I've noticed that when strippers are portrayed in film and TV they are often pitted against one another. People who have never worked in a strip club assume it's every stripper for themselves and highly competitive. Hustlers showed audiences an authentic strip club, where yes, you should not cut in on another stripper's client, but you also work best when working together. The only time they show the competitive aspect is when Destiny tries to talk to a man who is watching Diamond on stage. That's not a good move, and Destiny figures that out when Diamond grabs her hair and tells her to f*ck off. But she also learns that becoming friends with her coworkers and combining their powers is not only lucrative, but essential to staying happy at work.
A line from the original article written about the scandal, entitled "The Hustlers of Scores,"  says, "While evolutionary theory and The Bachelor would suggest that a room full of women hoping to attract the attention of a few men would be cutthroat-competitive, it's actually better for strippers to work together, because while most men might be able keep their wits, and their wallets, around one scantily clad, sweet-smelling sylph, they tend to lose their grip around three or four." This is absolutely true. Plus, working with a bunch of women who have seen your pussy is honestly a blast, and I love my sisters at the club. They keep me sane.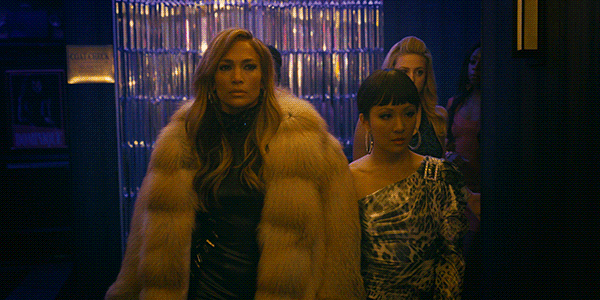 Strippers put up with a lot of stigmatizing bullsh*t.
While I'm proud of the work I do, I also know the world, for the most part, is not. My hope is that Hustlers will help people clock their unfair judgements about strippers. Being represented in mainstream media means a lot, and having a cast of strippers that the audience is meant to sympathize with is helpful. But I hope people don't leave their enthusiasm and "yaassss queen" energy at the theater door. I have seen people gushing over this movie and over the cast, but I hope they realize that while, yes, JLo is a goddess, so are the strippers she and the rest of the cast are portraying here. Something I hear way too often from my clients is, "You are too smart to be working here." They think it's a compliment, but really it's a belittling dismissal of the hard work that I and my fellow strippers do. You'll notice that I wrote this article anonymously, because unfortunately, I still feel as though there are people in my life or in the professional world who would view me differently and less positively if they discovered that I do this work. That sucks. I hope Hustlers helps you see that strippers are amazing, smart, funny, clever, badass b*tches who deserve your respect. And TBH, your money.
Stripping is a form of sex work, and all sex work is work.
Nothing bums me out more than people rationing their compassion, especially when it comes to sex work. If you saw Hustlers and discovered that you respect the work that strippers do, don't stop there. Make sure to respect and support all sex workers. Different people provide different services, and the details of those services shouldn't dictate what respect you have for them. Different strokes for different folks, babe. No need to judge.
And please, for the love of God, remember that sex work is completely separate from sex trafficking. I'm not asking you to support the latter. I'm asking you to realize that consenting adults choose to make a living from the former, and they are often shamed and penalized for it. Let's change that, shall we?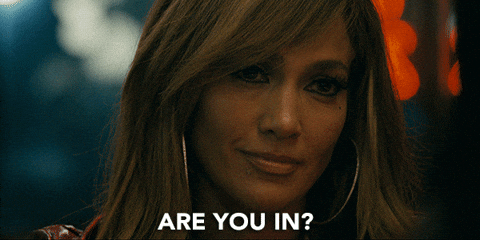 Images: Getty Images, Giphy (2)
5 Ways to Celebrate Sex Workers in Honor of International Whores' Day
Ding ding, bitch, it's International Whores' Day! Despite what you might think, this isn't just the one day a year that a girl can dress like a total slut and nobody can say anything about it (that's every day, babe), it's more of a day meant to raise awareness about sex workers' rights. It's a day for sex workers and allies to gather and demand the end of police and state violence, whorephobia, stigma and shaming, and advocate for the decriminalization of all sex work.
June 2 commemorates the 1975 occupation of Église Saint-Nizier church, where thousands of sex workers gathered to protest their inhumane working conditions. Forty years later, sex work is still wildly misunderstood and stigmatized, and sex workers are still struggling to be protected instead of condemned by the law. Again, we totally support your right to dress like a whore in celebration of today, but we also encourage you to do a little more. Here are five easy ways to support sex workers today and tbh every day.
1. Go to an Event
There will be lots of marches, parties, and gatherings to celebrate and honor today. Hit up your friend Google and see what's going on in your city. If you can't find anything, gather your friends and talk about sex work in a positive light. Maybe some of your friends have some problematic ideas about it, or just don't know enough about it in order to have an informed opinion. Maybe you don't either. Change that! Spend the day having a dialogue with people about the issues sex workers face: poor working conditions, police brutality, stigmatization, and laws that actively put them in danger. Wherever you decide to gather, make sure you're reflecting on what today is about. Be the hero you deserve!
2. Donate to an Organization
There are a lot of amazing organizations that help sex workers — The Sex Workers Project, The Sex Workers Outreach Project, and Lysistrata to name a few. Most of these organizations provide legal aid to sex workers who need it, and work to end the stigma and shame that sex work is met with far too often. These kinds of organizations are usually people's first thought when wondering where to donate, so throwing them some money is really helpful. Plus, donating to charity is like, so hot right now.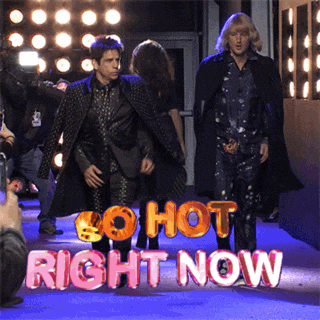 3. Help End the Stigma
I've been talking a lot about stigma, so let's take a deeper dive, shall we? There are many different jobs that are considered sex work, such as stripper, adult film actor, dominatrix, web cam performer, escort, or someone who sells sex for money. Some of these are legal, some are not (mainly selling sex for money). However, they are all stigmatized. People look down on sex workers, as if they are "dirty," "low class," or "desperate for money." This, my good bitch, is f*cking stupid. Sex work is work, and if we're being real, the only reason it has this negative connotation is because sex workers are often womxn, and people are uncomfortable with the idea of a woman using her body as a means for making money. It's a form of slut shaming, and slut shaming is literally so lame. So, once you yourself realize how *rude* it is to look down on sex workers, make sure your friends do the same. Correct people when they say offensive sh*t about sex workers or use words like "hooker," "prostitute," or "whore" in a derogatory way. Speaking about sex workers in this other-ing way isn't just mean, it's dangerous. It persuades people to think that sex workers don't deserve rights or to be treated humanely. And that is what we call "evil bullsh*t."
4. Educate Yourself & VOTE
Okay, let's talk about these laws that are putting sex workers in danger. One of the best examples of this is the Stop Enabling Sex Trafficking Act (SESTA). Now, you're probably thinking, "Wait, sex trafficking is bad…so a law named for stopping it must be good, right?" Think again, b*tch! In theory, SESTA is supposed to make it easier to stop people from using the internet for sex trafficking. However, since people often forget to distinguish between sex trafficking and consensual sex work, this law has made things harder and more dangerous for those who chose to do sex work. Online communities are where a lot of sex workers find their business, and how they communicate with each other and stay safe. Without online, regulated sites, many sex workers are forced offline and into less safe spaces where things aren't monitored as well, such as the streets.  Also, just as a note, Ivanka Trump advocated for this law, so. Anyway, there's a lot to know about these kinds of laws, and it's important to read up on them, know which lawmakers are for/against them, and vote accordingly. Also — and I cannot stress this enough — please remember to decipher between sex trafficking and sex work. Not doing so does a huge disservice to sex workers and only puts them in harm's way.
5. Give Sex Workers Your Money
If you're into it, go enjoy the amazing services of sex workers. Buy some lapdances, purchase some porn, do your thing. Sex workers love getting paid for what they do. I mean, don't we all? Show them some love and TIP THEM WELL, GOD DAMNIT.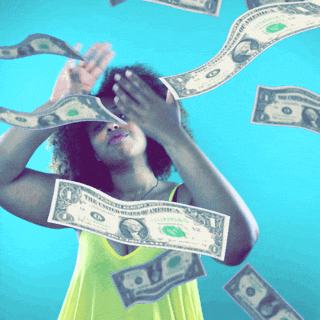 Happy International Whores' Day! Now get out there and live your best whore life!
For more on this topic, listen to this special episode of the Betches Sup podcast with author Angelina Lombardo. She covers her own experiences with sex work, the movement to decriminalize it and the risks of waiting too long to do so. 
Heads up, you need to keep up with the news. It's not cute anymore. That's why we've created a 5x weekly newsletter called The 'Sup that will explain all the news of the week in a hilarious af way. Because if we weren't laughing, we'd be crying. Sign up for The 'Sup now!
I'm A Stripper, And I'm Tired Of Hearing These Misconceptions About My Job
The first time I ever set foot in a strip club, I was in awe. I mean, the club was sh*t and the drinks were overpriced, but the strippers were A-MAZ-ING. I pulled a T-pain and fell in love with all of them. Of course, being a fan of strippers isn't groundbreaking. Most people are pretty pumped about a topless woman showing off her athletic abilities. However, most people have a lot of inaccurate ideas about strippers. The way strippers are portrayed in media and the ways in which we talk about them in casual conversation are usually based on false stereotypes. Wow, humans wildly misrepresenting an entire group of people based on assumptions and a desire to belittle that which they don't understand?!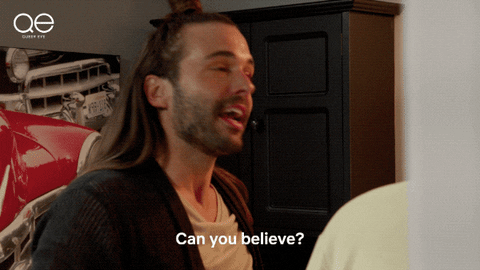 Anyway, what do I know? A bit, actually. For the past five months I have been working nights at both a "gentleman's club" and a traditional strip club. I'm certainly no pro, but one of the first things I noticed while stripping was how infuriatingly off-base people's beliefs about it are. So, I'm here today to share what I've learned and hopefully make you realize that talking sh*t about strippers is dumb as hell. Sex work is work, babe.
False: Strippers Are All Catty B*tches
Pretty much any Law & Order episode that has a scene in a strip club (a lot of them) involves strippers fighting. I've seen this in a lot of other TV shows and movies too. It's portrayed as a cutthroat industry where women see each other as the enemy. While every work space is bound to have some drama, I've noticed that my coworkers at my stripping jobs are the most supportive, friendly, welcoming women I've ever worked with it. It's a lot less, "Get away from my customer, you whore," and a lot more, "Omg babe, you look so hot! Where did you get that corset?!?!" Of course, there is etiquette to abide by, and you should never steal another woman's customer. If you do, you might find her mad at you, but most of what I've seen is someone doing this on accident, realizing it, apologizing profusely to the other woman, and then both of them laughing about it. Often the best part of a stripping shift is going to take a breather in the locker room and talking sh*t about men/trading skin routine regimens with all of the other strippers. People love to paint women as catty bitches who can't work together, but the reality is women tend to love being around other women, and this is often the case at a strip club.
False: Stripping Is A Last Resort Job
Sure, some people may turn to stripping when they can't find other work, but this could be said about so many jobs, such as bartending or working as a receptionist. People seem to think that anyone who becomes a stripper is down on their luck and is only doing this because they have to. That's not always the case. For me, I could easily be working at a restaurant or babysitting or temping as a way to pay my bills, but I've chosen stripping. Why? Because I like it. I like the flexible schedule, the environment, the fact that I get to work with women, and tbh dancing naked beat answering the phone for a startup company run by 21-year-old finance bros in midtown. Also, this assumption implies that just anybody could be a stripper. Like any job, it's not for everyone. It requires an incredible amount of energy, personable skills, and talent. Especially for the women who are expert pole dancers. That sh*t is unbelievable, and most people could never do what they do. So the idea stripping is only meant for those who have run out of options is, to be frank, bullsh*t.
False: Strippers Are Gold Diggers

This one makes me lol. A lot of times, people talk about strippers as if they're these malicious people just trying to get your money…as if that isn't what every business transaction is about. Imagine this scenario:
Plumber: *asks for payment for his services*
Customer: Wow, all you care about is my money. Here I was thinking you liked me, when really you just want to be paid! Slut.
Sex work is work, plain and simple. And yet, I've seen men get all worked up when it comes time to pay for their lap dance. They feel hustled, scammed, bamboozled by the fact that they agreed to a payment plan and then were asked to follow through with it. They feel this woman who is simply asking to be paid for her literal job is somehow taking advantage of them and rolling in dough by means of gold digging and scamming. But really, she's just asking for what every worker asks for: compensation. It's almost as if the fact that she's a woman using her own body as a means for money delegitimizes her as a professional in the eyes of society?
False: Calling Someone A Stripper Is A Sick Burn
"You look like a stripper," is supposed to be an insult, but all that's really saying is, "You look like someone would pay a lot of money to see you naked." Mission accomplished, b*tch. It's the same when people say sh*t like, "She should quit politics and go back to stripping." Stripping isn't any less a respectable job than working in politics. Assigning value to these jobs is classist and sexist. Truth be told, people are just uncomfortable with the idea that a woman is comfortable and confident enough to use her body and sexuality to her advantage, so they react by putting her down, because god forbid she realize her power. So when someone uses "stripper" as an insult, it's actually a compliment commenting on your power. *Drops mic*
False: Strippers Can't Find Love

The question I encounter most often when working is, "How does your boyfriend feel about this job?" Men are always surprised to hear that I'm in a relationship, my partner is aware of the work I do, and he's okay with it. The concept that a man could allow a woman the freedom to do her job, even if it includes using her sexuality, is truly absurd to most. But a lot of the women I work with are in happy and healthy relationships. And why wouldn't we be? We're fun, sexy women, so much so that many are willing to pay for a few minutes alone with us. Imagine how lucky the ones who get it for free are.
Images: Eric Nopanen / Unsplash; Giphy (2)