You Actually Won't Believe Which U.S. City Has The Most Cheaters
As I mention in my personal manifesto, and of course, every single article I write for this site, I believe that most men are cheating piles of trash just waiting for the chance to serenade their way into a new woman's sparkly hotpants (looking at you, Jed). And today is the day I've been waiting for, because now I have the data to prove it. *cues evil laugh*. That's right, the kind folks over at Ashley Madison, the world's leading married dating website, have supplied me with a "Cheating Hotlist" which looks at last summer's signup data, and then determined the top 20 most unfaithful cities in the USA. See, math can be fun!
Before we get to the goods, let me explain a little more. Ashley Madison created this list because, "Traditionally, we see our membership begin to swell as the warmer weather arrives and cuffing season is over." They note, "It's not unusual for people to be more uninhibited during the summer months since the energy feels more carefree and there are increased social opportunities that get people off their couch. The concept of a summer fling wasn't created for no reason!" Cool. So to sum it up, in the summer, people like to get drunk and bang strangers while their spouses sit at home unaware. Got it. Now let's take a look at the cities where people are the most "uninhibited," or "carefree," or any other euphemism we can come up for "f*cking around".

Orlando, Florida, you saucy little minx! Who would have guessed it? Certainly not one single person that I posed this question to in my office. And believe me, these dudes know cheating. To be honest, I find the fact that Orlando is number one on the "Cheating Hotlist" to be disconcerting. Who even lives in Orlando other than people that work at Disney World? You are basically telling me that every single dude at your daughter's birthday character breakfast just threw that suit on after an illicit rendezvous with his mistress at the local Holiday Inn. For shame, Mickey, for shame! (Also, please get that suit dry cleaned.)
I hope that you'll notice that of the 20 cities in the "Cheating Hotlist," FOUR of them are located in Florida. It's Britney, Betch and I were just thinking we might have been too hard on Florida, and perhaps we should stop saying things like "It's not a state, it's just a cesspool filled with meth that has people floating around in it," but now I know we spoke too soon. Florida, you're back on my list, and you deserve all the publicity you get for those meme-able mugshots, bar fights with potatoes, residents kicking swans in the head, etc, etc, etc, etc, etc, etc.

The people over at Ashley Madison also kindly pointed out that, "While certain states like Florida stood out…, the variety we see on this list shows that infidelity can happen anywhere. It's not just happening in booming metropolitan areas, it's happening in towns big and small involving all walks of life." Funny, that was also the voiceover at the beginning of last week's Dateline episode. But if we really look at the map, to me, the midwest looks pretty safe, right? I say that as a question because my geography skills are subpar and for all I know the middle of this country could be called Hogsmeade. Whatever it's called, I'm moving there because it appears no one is living that Tiger Woods life. Sure, it could be because no one actually lives there, but I made peace with the fact that I'll be dying alone in my apartment while my body is feasted on by my dogs long ago. 
The other cities that made the list include Newark, NJ (shout out to my fellow Jersey peeps, I always knew you were garbage! I still love you though, you overly tanned sons of bitches), St. Louis, MO; Pittsburgh, PA; Freemont, CA; Atlanta, GA; Cincinnati, OH; Las Vegas, NV; Tampa, FL; Gilbert, AZ; Hialeah, FL; Cleveland, OH; Garland, TX; St. Petersburg, FL; Plano, TX; Seattle, WA; Boston, MA; Sacramento, CA; Anaheim, CA; and Arlington, TX.
At first I was shocked that NYC wasn't on this list, but then it occurred to me that this is a city where 53-year-old men say things like, "I'm ready to settle down, but I can't date someone my age because they're not fertile anymore, and THAT's why I go for younger girls, you know?". You can't really be a cheater if your deep-seated commitment issues and impossible standards kept you from ever getting married in the first place. 

Now that we've arrived at the end of this article, I have a confession to make. I used this data to fit my own "men are trash" agenda, and have kept something to myself. According to the data that Ashley Madison collected they said, "It's also not just men cheating—another Hollywood narrative we've been sold time and time again. Women are cheating just as much as their male counterparts and this is evidenced by our current global sign up ratio of 1 active paid male for every 1.11 active females."  So it turns out that we are all trash. We are, in fact, a dumpster full of trash, sitting in a Walmart parking lot, in Orlando, Florida. I hope you all enjoy your summers, now go forth and philander!
Images: Ashley Madison; Giphy (2)
Does Liking Vanilla Sex Make You Bad In Bed?
"It was fine, I just wish he choked me a little bit more, you know?"
These are words that come out of my best girlfriend's mouth and I try not to act absolutely horrified. It's a typical girl's night for my crew, so we're getting completely wrecked over $8 bottles of Trader Joe's wine and lamenting over the sh*tty men life has dealt us. My story for the evening was going to consist of "and then he refused to go down on me, can you believe it?!" I was going to be equal parts angry and indignant. There would be a lot of angry huffing and even more drinking. Or maybe I would talk about the guy I dated before this guy, whose idea of foreplay consisted of three minutes of finger banging and some closed-mouth kissing (ladies, there are so many good fish in the sea!!). Now, I'm rethinking those stories as my friends dive into their own light choking stories and I shrink further and further into my glass of wine. I was prepared to talk about sex, sure, especially bad sex—it is girl's night, after all. But I wasn't prepared to talk about kinky sex. And as I sit there listening to my closest friends mime choking hands and laugh into their wine glasses over the guys they've hooked up with who weren't into kink, I have to wonder: am I lame for liking vanilla sex?
Fun fact about me: I've never been choked in the bedroom! And if someone had asked me if I enjoyed "light choking" I would have told them that I'd like my sex life not to end up as a future plotline on Law & Order SVU. But prior to this girl's night conversation, I also wouldn't have considered myself much of a vanilla sex girl. I, mean, I've had sex in a public restroom before, so that has to count for something, right? Apparently not.
The word daddy has been so sexualized that my kids are gonna have to call me bruh or some shit

— Devon Daigle (@devondaigle9) March 23, 2019

The older I get, the more I hear my friends talk about incorporating some form of kink into their sex lives. Whether it's the light choking or using sex toys during intercourse or handcuffs—it's stuff that I used to consider extremely kinky, but is now becoming the norm. These are not things that I incorporate into my own sex life, nor do I have any desire to. I've been single for the better part of seven years, casually dating guys for no longer than a few months at a time. I did try and spice things up in my last serious relationship, but my boyfriend at the time seemed disinterested in my attempts. Then again, he was more interested in sleeping with any girl who had a pulse, so perhaps that was the bigger issue we should have focused on in our relationship. And they say true love is dead!!
So I stayed the vanilla course without even really knowing it. The spiciest I get these days is public sex, and even those encounters are few and far between the older I get. Is it so wrong that I like vanilla sex? As a single girl dating around, does that make me boring in bed? I've never felt insecure in the bedroom, but now I'm starting to wonder if I should.

I just want to be popular, okay!
On some level, it makes sense that women are trying to spice things up in their sex lives. We're living in a post-50 Shades of Grey world. Romance novel sales are skyrocketing these days. Women are no longer afraid to admit that not only do they want sex, but this is how they want it. More importantly, women are finally being heard in the world. Not just in regards to sex either. Women are demanding more from their circumstances: they want equal pay, political representation, safe work environments, rights to their own reproductive organs, representation in the media, accolades in their career fields, and now, their own sexual fantasies fulfilled.
But here's the thing: my sexual fantasies are completely different than that of my married friends or my engaged friends or my friends in serious, long-term monogamous relationships. For example, while my friend Lissa might be fantasizing about her fiancé putting a little extra pressure on her windpipes, mine are more about a guy texting me during daylight hours. (I know, that's f*cking wild!!)
For the most part, my friends see incorporating something different into the bedroom as a way to escape the mundane, to spice things up with their partner. The key word here being partner. There's a level of trust they're afforded to try these things out. They don't have to worry about being embarrassed or shut down, or hell, their own safety being put at risk. And I think that's what it comes down to here. It's not that I'm necessarily opposed to light choking or handcuffs or roleplaying or whatever else. I'm not anti-kink so much as pro-trust. My love life has been like one long Fyre Festival, so, you could say I'm a little low on trust when it comes to the opposite sex. I barely trust a guy to call me back, let alone play Russian Roulette with my airways.
Look, I'm not saying I won't ever try something a little crazy in the bedroom, but I know for me there needs to be a foundation of trust in place first. So, yeah, maybe I'm a little more vanilla at the moment, but I don't think that makes me lame or bad at sex. Bottom line: it's your sex life, and you should do whatever you feel most comfortable doing. If men can demand what they want out of the bedroom then so should we, no matter how "boring" it's perceived. And you can still have a fulfilling sex life, whether or not you incorporate kink. I'm not here to judge anyone's sexual preferences unless it's one of those furry fetishes, in which case, I'm sorry, but you were asking for that one. 
Images: Unsplash; Giphy; devondaigle9 / Twitter
4 Things You've Wanted To Say During Sex But Definitely Shouldn't
Women are great multi-taskers, so you might be able to have a full conversation with yourself in your head while getting it in but, alas, dudes are not that way. Unsurprisingly, they need total focus to keep it up. Who knew? Last week I was fully click-baited into reading the dumbest online article ever about things not to say during sex. The list included the shocking advice to not call the person by the wrong name, don't ask "What?" too much, or moan at inappropriate times. Like, no shit. I went to a public middle school, I have some basic understanding of what is and isn't acceptable in the sheets.
Here's my legitimate list of things you can probably say vertically but should probs not say while horizontal. Read and learn, betches.
1. Existential Life Questions
Sometimes sex is super boring, I mean, not if you're doing it right, but sometimes you start with the best intentions and then realize you'd rather be doing something else. In this case your mind starts to wander to the deeper questions in life. Why do we park on a driveway and drive on a parkway? Should I quit my job and go to law school? Is it possible to use too many emojis? Even though you're totally allowed to think whatever you want during sex, don't ask these out loud. Bookmark that thought, and ask later…way later.
2. Political Comments
I may or may not have, but definitely did, ask a guy if he thought Joe Biden was more of a cat or a dog person as things started to heat up between us. Needless to say, the moment fizzled, like, immediately after that comment (he said cats, by the way).  Learn from me, betches! Don't bring up controversial topics such as politics immediately before, during, or after getting it on, no matter how concerned you are about access to affordable contraception as of late. Politics is probably a boner killer, no matter what side of the aisle you fall on. Unless he's like really into that, then props to you for probably being the mistress of a senator.
3. Negative Body Thoughts
Yeah, we all hate shit about our bodies. Even the people who are, like, super body positive totally have some self-loathing going on, because you don't try that hard to love yourself if you actually love yourself. Anyway, now is not the time to bring up what you don't like about your thighs or how you forgot to shave 15 minutes before this interaction. Though being skinny and having a full maintenance routine is Betch 101, 99% of dudes give zero shits about those things when they're trying to mount you. They're most likely thinking, "Hey, boobs!" and….. that's it. Don't point out the things you don't want them to notice and they won't notice them.
4. Anything Related to 'Fifty Shades'
Most females and a surprising number of dudes I know have either read or watched (or both) Fifty Shades of Grey. It's sexy, it's raunchy, it's taboo, we get it. No dude wants to be compared to a billionaire perv while in the middle of trying to impress you. He knows he's probably not going to compare to that so don't force him to think about it. If you want to kink up your sex life, go for it—just get more creative than a play-by-play of one of the most popular dirty novels of all time. There's nothing less sexy than having to follow a script while you're doing it, so don't do that. You're a betch and a sex goddess so you just do you while someone else is doing you, make sense? K good.

Images: Shutterstock; Giphy (2)
10 Dating Profile Red Flags You Should Always Swipe Left On
Our therapist once told us "when people show you who they are, believe them" and we can't remember if she was talking about our parents or the President, but this very much applies to online dating as well. If you want to know whether or not someone is right for you, look no further than the version of themselves they hope you will believe. I mean, if someone can't come across as a cool person when they have an entire camera roll of photos and the help of their friends at their disposal, there's no way they're going to be bearable over drinks. Honestly, anything less than an A+ dating profile is totally unacceptable these days. Like, you can literally pay someone on Craigslist to do this for you. It's not that hard. But as much as men are responsible for throwing up red flags on the apps, women are responsible for blatantely ignoring them. I'm sorry but you thought the guy who posted a pic of himself shirtless next to a jaguar that he killed in Africa was going to be a fun hookup? Think again. Behind every shirtless mirror selfie, there is a divorce paper that you can easily avoid signing if you just heed these warning signs:
1. His Pictures Feature Multiple Hot Girls
Unless it's clearly a family reunion and his mom is just a MILF, there's no reason to feature any other women on your dating profile, no matter how hot you think you look in that tux from your cousin Brad's wedding. This is a red flag for many reasons. One, she's either an ex or a current girlfriend and you're not about to jump into sidepiece nation for anyone. Two, if she's just a friend, he's either trying to score jealousy points from you OR he is really that dumb and doesn't realize how shitty this looks. If it's the latter, he probably doesn't tip well either amongst other dumb guy habits, so you're better off without him.

2. His Profile Is Completely Blank.
If he can't think of one good thing to say, imagine trying to hold a conversation with him. Nobody wants to date someone that tries too hard, but not trying at all means he'll probably be a dud in bed. I mean, how hard is it to introduce yourself and say one witty thing? The dating profile is kind of like a cover letter, and if he can't write a good cover letter, he probably doesn't have a good job.

3. His Profile Is Full Of Demands.
Example: "If you're high maintenance DO NOT SWIPE RIGHT," or "Only Girls Who Watch Dr. Who Need Apply." Look, if you want to compare dealbreakers, our list is ten times longer than yours. But this is a dating profile, not an autobiography. That's what the first date is for. Or at least wait until we match before you start asking judgemental question about our taste in music. Don't worry, we're judging you much harder than you're judging us. If his profile sounds angry or demanding, guess what? He is probably angry and demanding. Swipe left on that loser.

4. You Can Only Ever See One Angle Of His Face.
There's no such thing as a good side if you're hot because every side is your good side. If all his photos are taken from one angle, he's not showing you his full face for a reason. Or maybe they're all close up and you can't tell what his body looks like. That means he's much shorter than he's letting on. No tall guy is ever like, whoops I just forgot to mention I was tall. That's like running a marathon and never telling anyone, what's the point?

5. There Is A Prevalence Of Winky Face Emojis.
The occasional ironic emoji is acceptable, but anyone overusing emojis to express themselves is probably the type of guy who gets overly touchy and doesn't understand personal boundaries. He's like definitely stared at his female boss's boobs too long, and he probably calls everyone "sweetheart" to avoid having to remember names. Gross.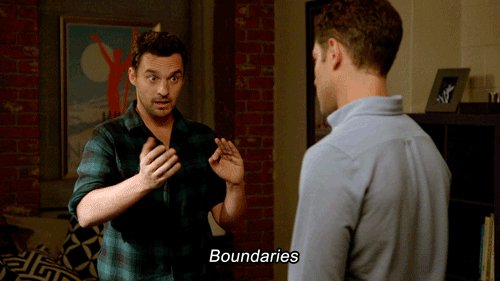 6. He Looks Different In All His Photos.
One of them is definitely from ten years ago. If you can't tell what he looks like, it's not because he's Batman and has a secret identity he can't let you know about. He's probably just insecure about how he currently looks and chose a bunch of out of date photos to represent him on his profile. If he looked like his pictures, he would look the same in all his pictures.

7. He Talks About How Good He Is At Sex.
You know how the dudes who are the worst at sex always think they're the best? Yeah, that's because sex isn't about the dude, it's about both people, and if a guy is trying to "win" at sex than 100% he is terrible at it. If he's posting about his great "skills" on his profile, he's probably never made a woman finish in his life. Plus he probably has herpes.

8. His List Of What He's Not Into Is Longer Than His List Of What He Likes.
He is quick to tell you what type of girls he's not into, but you have no idea if he even has a personality you would like. Guess what? He doesn't. If your personality is based on just hating things, it's probably because your personality sucks. He probably thinks about the world in a negative way, and before you know it you'll be 6 months into dating and he'll say something dumb like "maybe you should start working out more".

9. All His Photos Feature Celebrities (Wax Or Real).
Does this guy not have any friends? Nobody cares that you went to Madame Tussaud's and snapped a selfie with The Rock. Even if you met the actual Rock, this is a dating profile, not a resume of celebrity encounters.

10. He Is An Unknown Actor/Rapper/Model And All His Pictures Are Headshots.
He is definitely going to try and network and honestly he's probably only dating so he can have a scene study partner. In the slim chance he seems normal, you might try and go on a date with him, but just be warned that he's insecure by nature and will definitely ask you to help him with his self-tape.

8 Not Lame Dating App Openers That Will Get You A Message Back
Now that dating apps are like chill to use (kinda), you're probably on a few of them. The way bros swipe is honestly exhausting, while betches are more selective of who they let past their filter. Unfortunately, the swipe-right-all-the-time attitude of bros means you'll need to actually try harder to get his attention when you match. Not like, try hard, but more than doing nothing. It used to be that we could just get away with a "hey" but Bumble basically forced us to let bros know we're witty and hot first instead of letting them do the courting before we decide if we should try. But, yay feminism, right?
Now betches are forced with dealing with a problem that used to be reserved for the bros: What do you message without sounding lame? Here are a few ideas, you're welcome. Not all apps require betches to message first, but you might as well take note here, since Tinder is a wasteland and most bros get their pickup lines from the internet anyway.

1. "You want to get out of here?" It's flirty but it doesn't make any sense so it will grab his attention without sounding desperate.
2. "What should I say to this cute guy on Tinder?" and then message him after that with "Oh no! This isn't Google search is it." It's playful but lets him know you have a sense of humor.

3. "If I told you I'm a time traveler from the future, what's the one thing you want to know?" This one's for the secret nerd betches and is great because it gets the conversation started with a question that isn't just "where are you from?" But depending on how he answers, you can still learn a lot from him.
4. "I bet I can guess your favorite movie." Or insert any other favorite in there. Then guess Fight Club. I mean, there's an 80% chance you're right. But it doesn't matter if you're wrong because you have something to talk about. And if he says it's not Fight Club, hide your shock just say "good, I was hoping you'd say that".

5. Tell him something about yourself that's vaguely related to his profile, like "I went to London this year too but I don't have a dog as cute as yours" if he has a picture in London and one with his dog. Literally it doesn't matter what it is, just as long as it's specific and somewhat interesting.
6. Suggest something fun to do that isn't drinks and make it specific. For example, "Want to get ice cream?" or "You want to go on a taco crawl?" He'll appreciate the initiative and because you already suggested something to do you're taking the pressure off him planning. Chances are he'll still take you out on a proper date first, so whatever casual thing you mentioned can be on deck for a second date.

7. "I think you're pretty." If we had a dime for every time a bro said "you're pretty" to us, we'd still have no use for dimes. But sometimes a simple opener is the best, and instead of calling him cute or hot, just call him pretty.

8. "You have good taste." This is a little cheeky but it will show him that you're honest and confident about yourself. He has good taste for swiping right on you, but you also are letting him know that you're into him too. When in doubt, just bring it back to you. You are, after all, trying to show him who you are so he'll want to date you.
Why Using Snapchat Is For Fuckboys
This week the Betches talk about the Fourth of July, the Kanye/Jay Z & Rob Kardashian/Blac Chyna feuds, answer questions from a listener who wants to know if it's ok to hook up with a guy that her friend has a history with, and play Would You Rather as well as Shoot, F*ck, Marry.
How To Decide If You Should Get Back Together With Your Ex
In this week's podcast, our guest is actress and model Brooklyn Decker. We talk about Beyoncé's twins, answer dating questions about if guy friends are real and whether or not you should get back with an ex. We also answer some hypotheticals about hoarding and the taboo phenomenon of peeing in a pool, then play "Party, Be BFF or Kill" with Kim K, Kendall and Kylie. Check us out hanging with Brooklyn Decker here:

Listen to the podcast below. Send your advice questions to [email protected] and we just might answer it on the next podcast.