Beauty Stocking Stuffers For Under $15 You're Going To Want For Yourself
Is it *really* the most wonderful time of the year ? Um, I'm going to have to give that a hard pass. Look, I'm all about the fakeness, cheeriness, glitter fests, and spiked peppermint mochas as much as you are. However, everyone seems to forget how fucking stressful the holidays are. As if constantly boiling pasta and delaying grocery shopping as long as possible wasn't a big enough sign that I'm literally always broke af. Now, I have to buy shit for other people instead of myself just before I'm bum-rushed into overpriced NYE plans. The most wonderful time of the year, my ass. Even thinking about holiday shopping gives me an anxiety attack, so I'm starting with small gifts for the real MVB's in my life, aka some stocking stuffers. From palettes to exfoliators to new nail polishes, here are six beauty gifts under $15 that you literally can't go wrong with.
This a life-changing hair treatment in the cutest festive bottle. The multi-purpose formula conditions your hair from end to end, while taming and de-frizzing split ends. Just when you thought it couldn't get any better, it cuts drying time a ton and is oil-free, so it won't make your hair limp and greasy at all. It's the perfect gift for, like, anyone who has hair, honestly.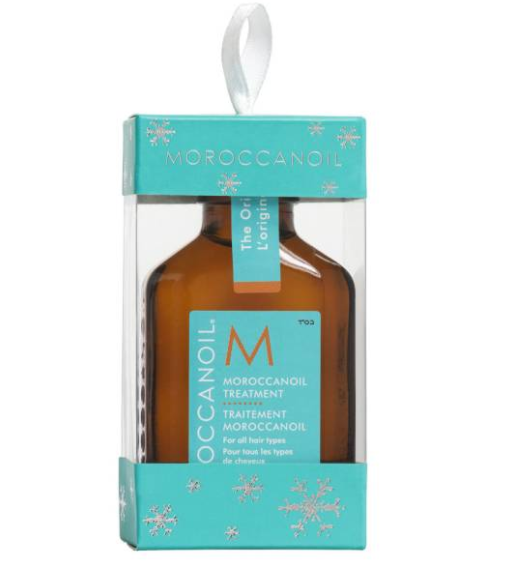 This holiday-exclusive set comes with four perfect minis in gorg seasonal colors. With bright red, glistening silver, vampy purple, and chic black, OPI def delivers smooth application that lasts longer than the shit you probs pick up at Walgreens.

For your friend who is happily obsessed with keeping her face #flawless, these exfoliating sugar cubes will be her new fave. The six sweet-smelling cubes gently get rid of dead skin cells and help keep the skin feeling v soft, smooth, and moisturized.

When you get two full-sized Urban Decay products for under $20, you buy fucking six of them. These are limited edition, so you should def buy this ASAP. The set includes a full-size eyeliner that has fab blend-ability and a full-size mascara that keeps lashes long and healthy. Both come in black, which only makes this too good to be true.

It's an amazing gift for me, you, and everyone else who has an unhealthy obsession with lipsticks—especially when it comes to finding the perfect, true red. The 2-in-1 kit includes a mini-size hydrating in Legendary and travel-size Insta-Matte Lipstick Transformer. If you're wondering WTF a transformer is, it's seriously the best thing. The lipstick transformer turns any velvet lipstick immediately into a matte that does not—I repeat, does not—dry out your lips. You can apply as many times as you'd like to reach the desired texture your chapped lips deserve this winter.

It doesn't matter how many face palettes people have, they will literally never say no to another. And if they do, IDK, they're probs homeschooled and will not appreciate you being such a good friend. This super convenient all-in-one face palette comes with two intensely-pigmented blushes, a champagne highlighter, and universal bronzer. The warm shades give you a healthy, natural-looking glow you can take with you on the go, whether you're at the club or meeting up with your cuffing fling.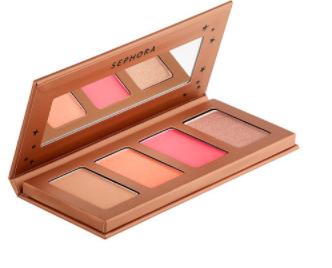 Images: Jazmin Quaynor / Unsplash ; Sephora ( 6 )
Sephora's Weekly Wow Has Anastasia Beverly Hills Palettes & Benefit Kits For Under $25
Hey, hey, hey! How are my best girlfriends?! Ready to welcome the weekend with one too many drinks, regretful decisions, and impulsive purchases, I hope. Since it's obviously Thursday, this means you can kick-start your weekend festivities with yet another Sephora Weekly Wow. Everything is half-off, fucking bless, and this week's chosen ones include an Anastasia lip palette, Sephora highlighter palette, and like, other shit you're most definitely going to convince yourself you need. IDC if you're at work or aimlessly scrolling through your Insta feed, start adding these goods to your cart ASAP, so you can take advantage of this weekly deal before other bitches get to it first they sell out.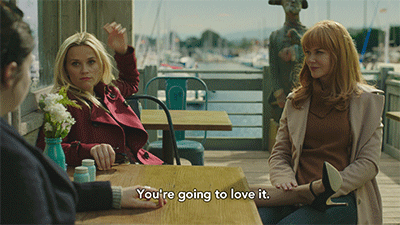 Remember in like, art class, where we'd learn wtf primary colors were and a bunch of other shit I don't remember or use at all in my day-to-day life? Yeah, so, this one-of-a-kind lip palette is basically a paint palette, but for your lips. Duh. It has 18 shades, including primaries, neutrals, and brights, to mix and customize for your own personalized lip colors. Feelin' a bit of nude, pink, *and* orange? Go fucking crazy, because the options are endless. This is perfect for whatever slutty animal you're going to be for Halloween. And, you won't have to buy a matte lipstick for a very long time aka until next week.

Maybe you low-key want Nicole Guerriero's eyebrows, a contour as on-point as Manny MUA's, or long lashes like Jeffree Star's…or better yet, the lashes of someone who's not a racist. IDK, your call. If you've even glanced at social media in the past like, five years, you'd know at least one of the aforementioned people simply because YouTube is making beauty influencers richer than we can fucking imagine. This limited-edition exclusive kit comes with five must-haves, each item handpicked by your fave beauty vlogger. It includes a brow kit, bronzer, roller lash, and more.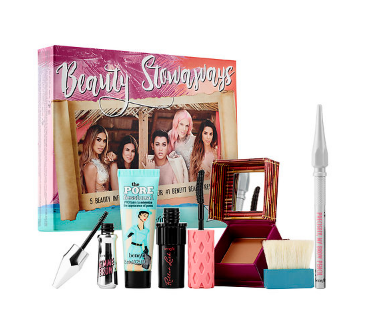 This palette basically does all the work for us. Instead of having to search around the world and back for the perfect concealer, bronzer, and highlighter, these shades were created with different depths and undertones to go with every skin tone. From light to deep, the four shades will help you achieve the best contour you never thought you'd see.

And since Sephora is so fucking nice, they knew we'd need the perfect contour brush to go hand-in-hand with a bomb contour palette. This double-ended brush allows you to apply product super easily without fucking it up and blend seamlessly thanks to the high-quality synthetic fibers.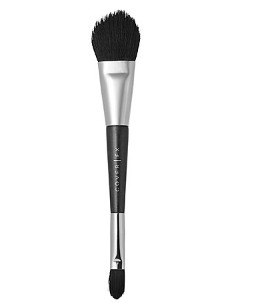 A picture speaks a thousand words, am I right? So, I mean, just LOOK AT THIS FUCKING PALETTE. It's like, heaven-sent and the color scheme alone makes me want to buy it just to buy it (as I do with most things). The palette features three lightweight, buildable cream highlighters and two *high-shine* top coats to make your face look like goddamn sunshine. The combination of warm and cool shades allows you to layer or wear alone for a natural highlight or v dramatic shine.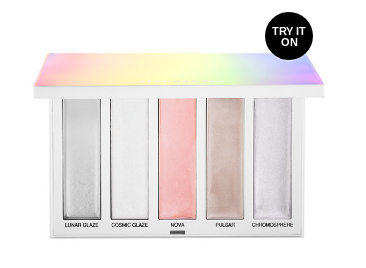 The multipurpose moisturizer is honestly everything we need for this season and frigid winters to come, so our faces don't dry tf out. It not only hydrates your face without having it feel like a grease ball, but it's also designed with an anti-aging formula to prevent discoloration and wrinkles. The avocado, sunflower, and fruit oils work together to make any sensitive skin type feel v soft for up to eight hours a day. Ugh, amazing.