ICYMI: Digital Cameras Are Cool Again—Here's Our Favorite One
Betches may receive a portion of revenue if you click a link and purchase a product or service. The links are independently placed and do not influence editorial content.
Remember digital cameras!? Seems like a faint memory, but nothing beat uploading a cringey set of photos to your Facebook album after a fun night out. Shockingly, these cameras are having a major comeback and it's all thanks to TikTok. Content creator, Alix Earle, has had the Canon PowerShot G7 X Mark II in her Amazon storefront for months and fans and followers alike have sold it out on more than one occasion.
Thanks to social media and wanting to capture film-like Instagram pics, digital cameras are back in full force. Its compact size and lightweight body make it easy to take with you on the go, whether you're traveling abroad or simply exploring your city.
One of the standout features of the camera is its 20.1-megapixel CMOS sensor. It produces crisp and clear images with stunning detail, even in low-light situations. Additionally, the camera has a fast and accurate autofocus system, which makes it easy to capture even the most fleeting moments.
When it comes to video, the Canon PowerShot G7 X Mark II is a solid choice. It can shoot 1080p full HD video at 60 frames per second, which is great for capturing action-packed footage. The camera also has a range of video features, including time-lapse and slow-motion, which adds to its versatility.
Another great feature is its built-in Wi-Fi and NFC capabilities. This makes it easy to share your photos and videos with friends and family or upload them directly to social media. You can also control the camera remotely using Canon's Camera Connect app, which is available for both iOS and Android devices.
Of course, like any camera, the Canon PowerShot G7 X Mark II has a few downsides. For example, some users have reported that the camera's battery life is relatively short, which can be frustrating if you're planning to use it for an extended period. Additionally, the camera's zoom range is somewhat limited, so you may need to get closer to your subject to get the shot you want.
Overall, the Canon PowerShot G7 X Mark II is a great choice for anyone looking for a high-quality digital camera that's both compact and functional. Its impressive sensor and fast autofocus make it a great option for everyday photography, while its video features and built-in Wi-Fi make it a versatile choice for videographers and aspiring influencers. So if you're in the market for a new camera, be sure to check this one out.

This Is The Smartphone Selfie Light You Never You Knew You Needed
Betches may receive a portion of revenue if you click a link and purchase a product or service. The links are independently placed and do not influence editorial content.
Whether you're working toward that influencer life or just love capturing every moment on your iPhone, you know that good lighting is everything. I mean, how else would you catch those candid moments of the bride during an upcoming bach trip? The wrong lighting could literally ruin a photo, and even worse, a memory. Luckily, since everyone's screen time is embarrassingly long nowadays, it was only a matter of time before advanced and ~tech-savvy~ lighting hit the market for our smartphones. That's where the Newmowa Clip-On LED Light comes in.
It's a selfie light that clips right onto your smartphone, and it's nearly as bright as studio lighting. For a compact gadget, it's powerful and impressive, and TikTokers agree. For starters, its convenience makes it super appealing. All you have to do is make sure it's charged up (charger is included) and clip it onto your phone. From there, you can adjust the settings to determine how you want your photos to look.
There's 10 levels of brightness that you can adjust with buttons set at the top of the light. You can also tweak the lighting mode to be bright white, warm yellow, or a combination of both. Why so many choices? Well, it all depends on your setting for photos. If you're in a dark room, you have the option to look like you're not. If there's warm lighting in a room that you're not feeling, you can switch it up to look cooler and brighter. The customization is another thing that makes it a clear winner.
Then, comes the affordable price point. When shopping for lighting for a standard camera you can expect to flesh out hundreds, if not thousands, of dollars of your hard-earned cash. But, with the Newmowa Clip-On LED Light you won't burn a hole in your pocket thanks to its $36 price tag.
And you can actually use it for more than just smartphone photos. It can easily clip onto your laptop or monitor to add some lighting on your next Zoom call. This is especially great if you're doing some virtual interviews or team onboarding where you'd (obvi) want to look your best.
So, if you're looking to step your selfie or phone photography game up, shop this popular clip-on light to get you started. You can see it in action below, courtesy of some very happy and impressed TikTok creators. You'll want to add it to your cart ASAP though, it's sold out more than once already.

Shop It: Newmowa Clip-On LED Smartphone Light, $35.99, Amazon
Influencers Are Apparently Taking Pics At A Toxic Lake
Another day, another instance of Instagram influencers being stupid. God, they just never stop, do they? Not that I'm complaining, because it gives me endless article fodder. Carry on, you naive fools! The most entertaining thing about influencers (and wannabe influencers) is the lengths they will go to in order to capture a photo. Legitimately, last weekend, my friends and I watched as this girl stood in the middle of a house party, fake laughing to herself as if she were in the middle of an actual photoshoot, while her friend stood there with an iPhone, snapping pics for Instagram. If you just did that, not in front of a camera, you would look insane. A lot of the time, the dumb sh*t influencers do is pretty innocuous. But sometimes, it can be dangerous—like the Instagram couple who fell to their death while taking a selfie, or the "bikini hiker" who died of hypothermia on a hike. And you would think terrible, tragic stories like these would stop people from doing blatantly dangerous sh*t simply for the 'gram, but you would be wrong, because PEOPLE recently reported that the newest Instagram destination that influencers are flocking to for photos is… a toxic blue lake.
Say it with me now: yeesh.
Russian government officials are apparently warning tourists to stay away from a body of water that's been dubbed the Novosibirsk Maldives, after the bright blue water that's reminiscent of the islands in the Indian Ocean. And, at a glance, it looks like a beautiful place to visit, swim, maybe snap a few pics.
View this post on Instagram
Look at this guy! On a floatie, living his best Instagram life.
View this post on Instagram
Another great shot! Look how blue the lake and the sky are! I want a picture like this for my feed, should I go to the Novosibirsk Maldives? The guy above was in the water! What could go wrong?
Answer: a whole lot! To start, this isn't a real lake. It's a manmade pond, basically, and its name in Russian translates to "Lake Ash Dump." Yikes! That's because, you guessed it, the "lake" is a dumping site for a nearby coal plant. Even the company that owns the plant is urging people not to go swimming in or fall into the water. "We beg you not to fall into the ash dump in the pursuit of selfies!" they said. "That is the biggest danger." When the actual company who runs the plant is telling you that it's just not worth a selfie, you should probably listen.
And if you don't want to just take the coal company's word for it, one visitor told the Siberian Times that, after filming "a dreamy video as if she was on a tropical beach," her face was "covered in a small rash" and she suffered from "a dry throat and nose". Other visitors have reported the soles of their sandals flaking off after walking along the shoreline, so just imagine what that would do to your skin! The company itself warned, "skin contact with such water may cause local allergic reactions due to high mineralisation."
Even more alarming, the Siberian Times alleges reports of "poisonous vapour, shrivelled plants and alarmingly-tinged blue seagulls," though the company running the plant denies any harmful radiation.
So basically, this is the nuclear power plant from The Simpsons. And yet, people are still treating this like it's the next go-to travel destination.
View this post on Instagram
Guys, come on. This is so not worth it! I get that the waters look really blue and pretty, but this is not necessary. Especially in a day and age when you can just edit your photos or buy presets to make any old image look like it was taken in front of bright turquoise water or completely Photoshop yourself into a different location anyway. See:
I found this post a few days ago and haven't stopped thinking about it since. Technology is f*cking amazing. If you must get pictures with bright blue water, be like Michaela. Don't go swimming in a toxic lake. Do. Not. Do it. This has been a friendly PSA.
Images: michaelaokland, maldives_nsk / Instagram
Are Selfies Actually Ruining Your Skin? We Asked An Expert
Yesterday, I woke up to a text from my mom. Was it an emergency? Of course not. Instead, she was sending me a story she heard about on the radio about how selfies are apparently "as damaging to skin as sunbathing." Naturally, she heard this story and automatically thought of me. How sweet! I really don't think I take a lot more selfies than the average millennial, but nonetheless, I don't want my skin to be ruined just because it takes me 50 pictures to find the right angle. I wear sunscreen every day, so should I be wearing selfie-screen too? I need answers!
First, let's go through what this new report actually says, because I'm a little skeptical. According to "nurse and beauty therapist" (idk what that means) Sara Cheeney, the electromagnetic rays emitted from our phones can accelerate aging at an "alarming" rate. Cheeney says that she "has noticed a sharp rise in the number of patients suffering from selfie-induced skin damage and claims 'the results are quite alarming. I get a lot of bloggers and patients who take selfies every day coming to me and complaining about the issue, and it's an issue which seems to be getting worse'".
First of all, I love the phrase "bloggers and patients," as if bloggers are some different form of humans who don't count as regular patients. Sounds about right. The original article also quotes dermatologist Zein Obagi, who says that he can tell which hand patients use to take selfies based on their skin damage. "You start to see dull, dirty looking texture that you cannot identify on one side of the face."

Excuse me? Are they trying to say that even with a seven-step skincare regimen, the selfies that you can take are making your skin look dirty? This just doesn't seem fair. Also, what makes taking selfies specifically so bad when we're all looking at our phone screens all day long anyway? Needless to say, I was left with some important questions.
In order to get a little more context, I reached out to Deanne Mraz Robinson, Assistant Clinical Professor of Dermatology at Yale New Haven Hospital. She broke things down for us:
"Electromagnetic radiation extends across a spectrum from high energy to low energy. High frequency (energy) radiation can penetrate our skin deeper than low frequency energy.  Cell phones emit blue light, which is also known as high energy visible (HEV) light. This is a form of high frequency and high energy light.  There is evidence that excessive HEV can damage our skin, break down collagen in addition to causing issues such as hyperpigmentation."
Essentially, she's saying that the initial report was more or less correct. The blue light emitted from your phone can damage your skin. But I think the most important thing to note, both from the original story and from Dr. Robinson, is that none of this is specific to taking selfies. Sure, it's more attention-grabbing to say that selfies are going to kill us all, but your phone is emitting blue light the entire time you're using it. Basically…we're fucked?

Dr. Robinson does recommend using protection against the blue light from your phone, and her recommended product for this is the ISDIN Mineral Brush 50, a facial sunscreen powder that "contains iron oxides that protect skin from photoaging and blue light." It's  new product that's not available in the US yet, but once it is, I'll definitely be giving it a try. We could probably all benefit from using our phones a little bit less, but products like this are a more realistic way to protect our skin.
So, should you stop taking selfies? Perhaps. But you're probably not going to, and it's okay, neither am I. But it's good to understand what potential side effects technology has on our bodies, and to make choices with these side effects in mind. That being said, don't ever let anyone tell you your skin looks dirty, because you are not the one.
Images: Vinicius Amano / Unsplash; ISDIN
I Didn't Realize I Was A Terrible Person Until I Deleted My Instagram
As a self-proclaimed Instagram addict, I struggled harder than I thought I would after temporarily deactivating the app that basically legalized stalking. Bless up, Mike Krieger. However, like any sort of cleanse, (unless it's a juice cleanse during which you are miserable the entire time), the longer I went on my Instagram cleanse, the less I craved it. And by "it," I mean attention and validation from my followers. I'm aware that sounded very cult-esque, but tell me what Instagram is if not a raging cult with millions of followers? I'LL WAIT. Anyway, going without Instagram is like that episode of Broad City where both Abbi and Ilana's phones break during the most epic rainbow and they are just like forced to enjoy the moment sans filters, hashtags, and posting. That's kind of what I'm doing, except instead of rainbows over the Statue of Liberty on a beautiful summer day, it's more like the cast of Queer Eye walking into Build Series studio near my office on Broadway. My point is, disabling my Instagram account has introduced me to the definition of IRL, and surprisingly, I'm into it. As Giovanna, the skinny blonde Y7 yoga instructor whose real name is definitely Sarah or Haley, says, "Connecting with the world around you is more important in the moment than after it." Truth, Gio, truth.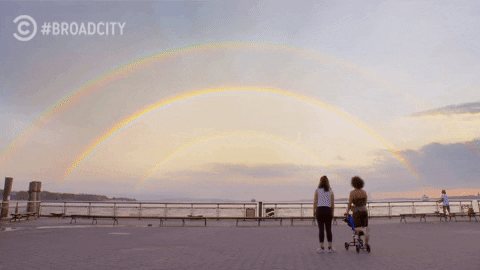 I am not one of those people who deletes Instagram just because it takes up 98% of my phone's storage space or because I never use it. On the contrary, I spent most of my time watching the Foster sisters' weird family dynamics and videos of puppies frolicking in the snow. The reason for my Instagram cleanse? I had just started dating someone, and no one outside of my immediate circle knew about him because there was no photo evidence of our relationship on Instagram or Facebook. (Does anyone even still use Facebook for purposes other than the daily birthday reminders?) The moment I realized this, I had two thoughts: "It's kind of nice to be this cozy social bubble" and "OMG will we be in this tiny claustrophobic bubble forever?" Until I'm back on the ground, I may have to share the news of his existence in person. Gross.
So that got me thinking: Instagram puts so much pressure on its users to keep their followers up-to-date with their lives! I know this isn't a revolutionary epiphany or anything, but for what it's worth, it's true. Look, I am definitely not swearing off Instagram forever, I am just really enjoying my life without it, and here are five reasons why.
I Have More Free Time
Checking Instagram isn't time-consuming the way Marie Kondo-ing your closet or making a cauliflower crust pizza from scratch are, but if you add up all of the minutes you spend on an app (there is an app for that!), you will discover that you probably spend a disgusting amount of time on Instagram on a daily basis. For the first few days sans the 'Gram, I found my thumb constantly reaching for the space where the app used to be in my phone and then accidentally opening my Con Edison app instead because it lives there now. One unexpected benefit of deleting Instagram is that I have accidentally opened the ConEd app so many times that I got to see and pay my bill the exact moment it was due. Kewl, right??
Anyway, after I got used to not checking Instagram the literal second I opened my eyes in the morning, I realized that I didn't need to physically have my phone on me at all times because, let's be real, I have iChat on my computer and does anyone under the age of 60 ever actually call anymore? No. So with 2.7 hours suddenly available in my day, I can spend that time being a real human being instead of a socially stunted child who cannot function in a social setting or watch a movie without a phone in my hand.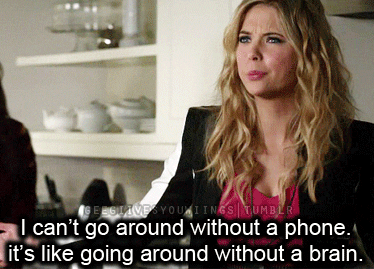 I Am More Social
It's not like I would cancel my plans just to sit in my apartment alone and scroll through Ariana Grande's feed back when I had Instagram (but no judgment if that's your M.O.). I would still go to dinner with my friends and stuff, but I would be having a conversation with them while fully looking at my phone. To paint the picture clearly for ya, we'd take a cute photo at the table, then I'd spend the next 45 minutes editing it and another 15 on the caption. For real, I barely had time to eat my burger! Life was hard. So going to meals with my gal pals without a phone glued to my hand has been an interesting experience with a myriad benefits! For starters, I get to yell at bitches for being on their phones at the table like the angry Jewish grandmother I am, and I get to genuinely enjoy the meal, restaurant, vibes, ambiance, etc. without the added pressure of capturing every moment. Like, unless you're waiting for test results, you don't need to have your phone face up on the table, just saying.
I'm Nicer (Kind Of)
Honestly, once a betch, always a betch, so I'm not about to pretend I'm Gandhi these days, but I'm not as obviously bitchy now that I am not intentionally rubbing my fun dinners and nights out in people's faces. Look, just to keep it real: No one posts an Instagram Story just to share beauty of lovely photo of a beach with the world. No. Everyone just wants to prove they are "living their best lives" (read: in tons of debt and faking it).
Now that I don't have Instagram (feel free to take a shot every time I say that), I am just taking it all in and soaking up everyone's awesomeness because, without a pic to post, there's nothing else to do. Like why did I, and everyone, feel like I needed to prove how fun and cool I am? The only people whose opinion of me that I give a sh*t about are the ones I actually spend time with IRL, not that girl I thought I'd be lifelong friends with during the first two days of freshmen orientation.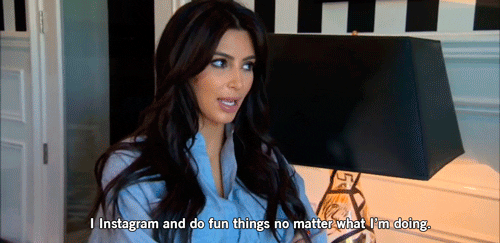 I Don't Hear/See Sh*t I Don't Care About
You know when something happens and then literally every celebrity/person feels the incessant need to post about it? For instance, the death of an icon (RIP Mac Miller), the birth of an icon (hi Blue Ivy), a scandal (anything Trump does on any given day) or an engagement/breakup (howdy Ariana and Pete). All of this ~news~ is fine in small doses (or maybe just one dose), but when every single person with decent wifi stops their lives to post about the Khloé-Tristan-Jordyn drama, I get a little overwhelmed and want to crawl into a dark hole for the rest of my life. To just drive the point home, there can be 100 posts on Instagram, and 99 of them won't be factually correct, but all you need is one that is at least kind of accurate to get the info you need.
Look, I am not swearing off Instagram forever, in fact I'll prob be reactivating my account in a few weeks (if I can remember the unnecessarily complicated password they made me choose). But for the time being, I am enjoying my life without it. If you've ever thought about doing an Instagram cleanse, I would try it. You might not miss IG as much as you think, and you can definitely live without it.
Images: Andrii Podilnyk /Unsplash; Giphy (3)
Science Has Figured Out Why Your Selfies Look So Bad
I've never taken a selfie. Well, that's not true—I've never posted a selfie. I've taken lots, of course, it's just that they always look like ass. I always assumed it was just because my face was broken—a little too wide, a little too round, etc. It was never that big of a deal to me, because a) men who take a bunch of selfies should be jailed, and b) I figured that people who post lots of selfies probably spend the bulk of their free time (these people never have jobs) finding the right shots. I never searched for an explanation as to why selfies look bad, I just assumed that's how the world worked.
As it turns out, as usual I was right: people do have a hard time taking selfies, and my face is just as handsome as my mom tells me it is. But much to my dismay, new research finds that it's not out fault our selfies suck—it's the fault of our dumb ass cellphone cameras. From JAMA Facial Plastic Surgery:
The selfie, or self-photograph, has rapidly become one of the major photographic modalities of our time; in 2014 alone, there were over 93 billion selfies taken on Android phones per day.1,2 Despite the ease with which selfies are taken, the short distance from the camera causes a distortion of the face owing to projection, most notably an increase in nasal dimensions.
As the Washington Post explains in a follow-up article, our phone cameras don't work like mirrors. Instead, they can distort the image at short distances (like where selfies are usually taken from), with the facial features looking bigger than they actually are. According to CNN, the nose in particular can look up to 30% bigger than it actually is.

That's not surprising, and maybe even a little bit of a relief. The solution is to have someone else take your picture like a normal fucking person, or (God forbid) use a selfie stick to create some space between you and the camera. But what's really funny is that people don't know this, and thousands of idiots are going under the knife for the noble cause of looking better in their profile pics. Not just a few people, either—literally most of the ones who get facial plastic surgery. This is part of a statement from The American Academy of Facial Plastic and Reconstructive Surgery (emphasis mine):
For better or worse, "selfie-awareness" is more than a fad. In 2017, 55 percent of facial plastic surgeons saw patients who want to look better in selfies in their practices (up 13 percent from 2016). First identified by AAFPRS members more than three years ago in the annual survey, the trend continues to gain steam and transform the facial plastic surgery industry.
"For a few years, AAFPRS members have been at the forefront of this trend," says AAFPRS President William H. Truswell, M.D. "More and more of our patients are using social media as a forum to gain a sense of solidarity when under-going a major, potentially life-changing procedure. Consumers are only a swipe away from finding love and a new look, and this movement is only going to get stronger."
55%. God, that's incredible. A generation from now, the world will be nothing but people walking around with impractically small noses that look normal in photos. Then, people will start choosing breeding partners based on nose size, so they can maybe save some coin and avoid having to get their babies nose jobs. The noses will get smaller and smaller, until eventually it'll just be normal for people to have all kinds of upper respiratory issues.
People are eventually going to turn into pugs, is what I'm saying. Can't happen fast enough!
Image: Boris Paskhover/Rutgers New Jersey Medical School
Science Says Your Selfies Are Making You Psycho
A recent study has joined my mother in claiming that our generation is taking too many selfies. Published in the International Journal of Mental Health and Addiction, the study refers to compulsive selfie taking as "selfitis." This, of course, begs the question: can we call out of work due to selfitis?
How many selfies are too many selfies? Asking for a friend. Dr. Ramani Durvasula, a professor of psychology at California State University, says that, "a selfie addiction is when a person is almost obsessively taking selfies, multiple times a day, and posting that to whatever it might be – Snapchat, or Facebook, Instagram." Cool, so every Kardashian has selfitis. No surprise there. What are some other symptoms? Some major red flags are if more than half of your photos are selfies and you're constantly using filters — so the same rules for swiping on a guy's Tinder.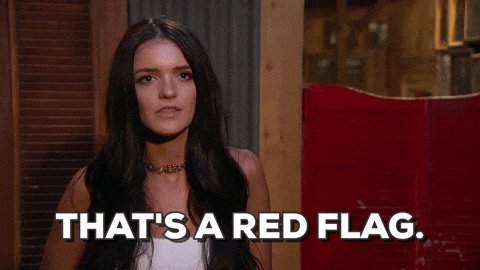 What's the harm in taking too many selfies? Selfies = likes = validation = need for more validation = selfies, and so on and so forth until one day you reach nirvana, no? According to these so-called studies, spending too much time taking selfies and posting them to social media can negatively affect your self-esteem, and even cause anxiety and depression. Well, this explains a lot…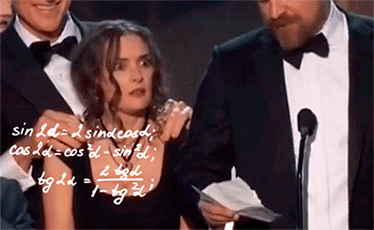 According to Dr. Durvasula, selfitis can be treated by putting down your phone and creating "selfie-free zones." Not to be a bitch, but a selfie-free zone sounds like a p. hostile environment to me. Dr. Durvasula also says that if you are concerned a friend might have selfitis, you can help by not liking their posts and validating them. Way harsh, Tai.
So, I guess if none of your selfies are getting enough likes, you can assume it's just because your friends are worried that you are unhealthily obsessed with your own face and have selfitis. Phew.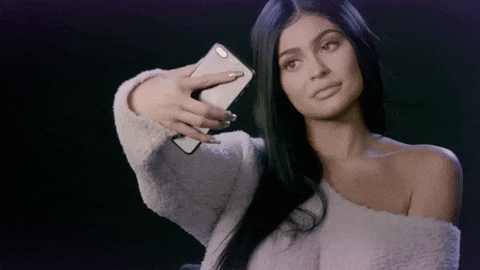 Heads up, you need to keep up with the news. It's not cute anymore. That's why we've created a 5x weekly newsletter called The 'Sup that will explain all the news of the week in a hilarious af way. Because if we weren't laughing, we'd be crying. Sign up for The 'Sup now!
How To Stop Looking Pale In All Your Selfies This Winter
Winter is full of sabotage. First, there's the fact that people just expect you to come to work every day even though it's cold and miserable and riding the J train during any sort of inclement weather is the equivalent of playing Russian roulette with your life. Then there's the fact that you're too pale for half your makeup and you can't step outside for 2.5 seconds without your skin rapidly flaking off. All of that is pretty hellish, but there is no worse fresh hell on this earth than ghostface.
Let me paint a picture for you here: it's January, you just survived your first full week back at work WITH SNOW ON THE GROUND and you're ready to fuck up all your New Year's resolutions in one night. You show up to work Friday barely hiding the crop top you're wearing under your cardigan or the fact that you DGAF about being there. By the time happy hour rolls around you're ready to start pounding shots and sending selfies to your entire squad to let them know it's going down right fucking now. Then you go to take said selfie and you're so fucking pale that your skin actually blinds the camera. And all of your friends are just like…

That's called "flashback" or "ghostface," and it exists to ruin lives. Usually any phenomenon with the word "ghost" in it I take as a personal attack, but ghostface is even more of a betrayal than when guys ghost me, because this is my own fucking face sabotaging my happiness. My. Own. Face. But fear not, I have access to Google am an expert at hiding all my flaws, so here's how you can stop your selfies from being sabotaged. RT to save lives.
Pick The Right Foundation
SPF in foundations is the leading cause of sabotaging my fire selfies ghostface. Why there aren't more documentaries on this v important issue is beyond me. Anyways, stay away from foundations with SPF in them like it's a guy who actually seems interested in you. Certain SPFs use minerals like titanium dioxide and zinc oxide, which can make your skin look fucking translucent. This sabotage happens because their white pigments are designed to reflect the sun's harmful UV rays as well as camera flashes, giving you a white appearance. I'm honestly feeling so attacked rn I can't even. I suggest using a nighttime foundation with low amounts of SPF because those won't usually cause ghostface. If you're a betch on a budget then try L'Oreal True Match foundation. It costs less than your Starbucks order and they have a wide range of shades.

Always Check The Ingredients In Your Powder
Sometimes it's not even your foundation that's screwing you over, it's your powder—because apparently the betrayal from your beauty products knows no bounds. In particular, you should stay away from beauty products that have the ingredient silica in them because silica is the nastiest skank bitch you'll ever meet and you should not trust it. Silica is used mainly in HD powders aka the good shit. HD powders are known for their light-reflecting particles that soak up oil and blur imperfections. Basically it's like Facetune but IRL. But I guess all deals with the devil crazy good beauty products come with a price, because once you go to send a fire selfie to a fuckboy to make him regret not responding to your text last night, the flash comes out and can result in harsh white patches that make your skin look flaky AF. *adds "silica" entry into personal burn book* Nah, no betch has time for that shit. Instead stick to silica-free setting powders—trust me, you'll thank me later.

---
Betches may receive a portion of revenue if you click a link in this article and buy a product or service. The links are independently placed and do not influence editorial content.