Scheana Shay Is Releasing New Music & Here's What We Know
Here's a sentence I never thought I'd say: Scheana Shay has given me something to look forward to. Yesterday, the Vanderpump Rules star and self-proclaimed brunette Britney announced that she's been working on new music. To be clear, I'm not excited about the music itself—I'm excited to see it absolutely skewered when she performs it in season 7 of VPR. Every single detail she gave about said music is f*cking hilarious, as is the fact that Bravo's article about this refers to it as "huge career news." I'm sorry, but didn't Scheana herself admit in season 6 that she didn't see music as her career? Anyway, read on for details on the death of pop Scheana's new music.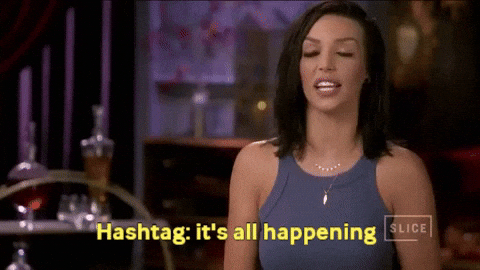 Apparently, this is Scheana's first time making music in five years. I guess time flies when you're addicted to Snapchat filters. The first of Scheana's new music is a song called "Better Without You," and it's a breakup song. Specifically, a breakup song about her divorce from Shay—AND about her break up with Rob Valletta, the guy who gave her verbal diarrhea for all of last season. Honestly, I'm a little surprised that the divorce from her high school sweetheart-turned-opiate-addict only merited half of a song. Then again, she now claims she was thinking about Rob even on her wedding day, so I guess I should be surprised she's willing to admit Shay ever existed. But whatever, if she compares their d*ck sizes half as much in this song as she did on TV, it's guaranteed to be a banger make everyone uncomfortable.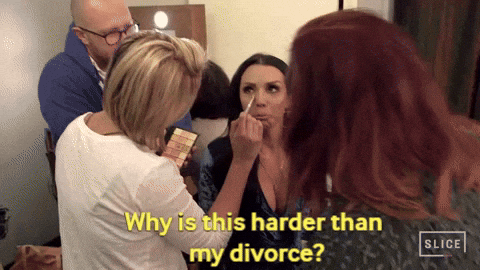 Scheana further threatened teased a song called "Do It Now (Get Naked)," for which she says she'd "have to do a music video." Do you, though? Do you HAVE to?
The worst best part? Scheana feels that she has "new swag" now (as in, since her days performing on the SUR bar), a phrase that means nothing but has apparently given her the confidence to get involved with the songwriting process for the first time. Frankly, I'm a little relieved and surprised that she wasn't behind the lyrical genius of "Good As Gold," but I can't say I have high hopes for whatever lyrics she does come up with. And before you yell at me for being judgmental, allow me to remind you that the title she's announced is "Do It Now (Get Naked)." When you're right, you're right.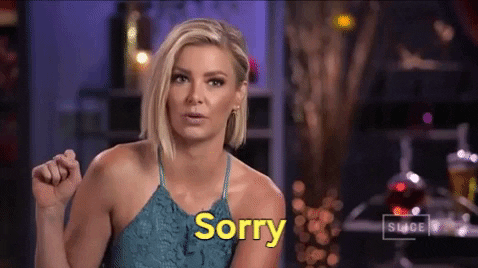 The grand total of Scheana's "big career news" will be five songs, including a "bad reputation" track that sadly confirms she will be drawing inspiration from the worst of Taylor Swift. Apparently you can hear teasers of "Better Without You" on the latest episode of Scheana's podcast "Scheananigans" (gag me), but that would require actually, like, listening to Scheana's podcast. Personally, I'm going to wait for season 7 of Vanderpump Rules to enjoy Scheana's new music. Because no matter how inventively I try to sh*t on it now, I know Stassi will do it better.
Images: Giphy (3)
All The Drugs The 'Vanderpump Rules' Cast Has Admitted To Using
It's no secret that sobriety plays a small role in Vanderpump Rules. But while the Vanderpump Rules cast is open about their drinking, we've never seen so much as a bong on camera. (We know they're smoking weed. They've all admitted to smoking weed.) This isn't exactly surprising. But it was a pretty refreshing change when the Vanderpump Rules cast finally opened up a little bit about their use of drugs this season. Too many impressionable youths are watching this show for the cast not to disclose that their 72-hour benders, impossibly tiny figures, and frequent meltdowns are fueled by a little something extra. They're open about the damage alcohol has caused—I'm glad they're being open about this too. Here are all the drugs the Vanderpump Rules cast has admitted to taking, not counting drugs they are prescribed, because I don't want to get my ass in trouble with HIPAA.
Kristen Doute/Stassi Schroeder
Drugs: Adderall, Xanax, marijuana
Kristen and Stassi both made this pretty easy for me. They've openly discussed their Adderall and Xanax use—Stassi on camera as well as off. Quick highlight reel of Stassi's on-screen season 6 drug references: blackout on tequila and Adderall at her birthday party, Xanax and alcohol during the finale. For Kristen, we have her "Xanax and edibles" refrain about her travel anxiety in Mexico, plus some pretty explicit IG stories of late including her smoking a bowl and a collection of her beside prescription bottles. Side note: The Xanax may very well be prescribed. But mixing it with alcohol/other sedatives means they're def not taking it AS prescribed.
We've discussed Stassi's super scary mixing of alcohol and Xanax at some length. But in case you need a refresher: Side effects of mixing Xanax and alcohol may include: siding with your douchehat boyfriend, inappropriate smiling because you don't know WTF is going on, and literally dying. Do not do this.
As for the Adderall use, Stassi admits to abusing it to get through long shooting days, keep her weight down, and drink the required amount of alcohol for a reality star without passing out. Ugh. Bravo, take better care of your people.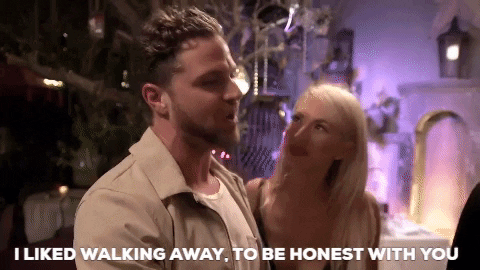 Scheana Marie
Drug: Marijuana
We all knew that Scheana was a "craaazy pothead", hence repeating herself every single episode of this season. What I didn't know is that Scheana was actually sued in 2016 for pot smoke pouring out of her apartment. Yikes. So ya girl does, in fact, smoke. But just in case we weren't clear enough at this point, she's also been IG storying what seems to be a weed tour through Hawaii. I guess once the entire internet roasted the use of weed as her excuse for her Robsession, she decided she needed to develop some receipts in a hurry. Which, yeah, if you're going to claim weed gave you the level of foresight and mental acuity of the cast of Pineapple Express, I'm gonna demand you back that up.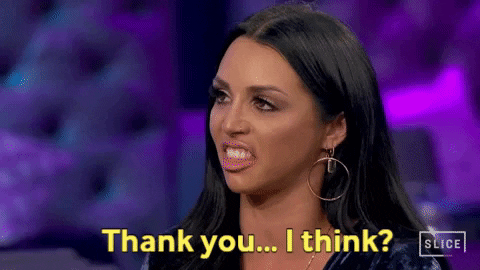 Lala Kent
Drug: Marijuana
Like Scheana, Lala too has referenced her own weed smoking at some length. Less than you'd expect for someone who claims that Tupac's "spirit lives inside her," but some. (I love a good stoner girl, but I can't help calling Scheana and Lala out here. They've always been in that weird guy's-girl, wannabe-hood zone that aligns itself with exclusively taking two hits for the 'Gram.) On her horrifying episode of Juicy Scoop with Heather McDonald, Lala says she's quit smoking, and switched to natural remedies. You know, like sucking on a "baba," or on a dick. Starting to think we disagree on what "natural remedy" means.
Lala, after one hit off a blunt:

Everyone Else
Drug: Marijuana
Katie and Tom both seem like they've been hitting the edibles fairly heavily this season, which Katie admitted to taking before her wedding. Katie specifically mentions going to dispensaries because "they have lots of candies and chocolates and I like to eat the edibles." And while Schwartz never admits to indulging himself, can we at least agree that he really, really seems like a die-hard stoner? (See: always wearing sandals, no real ambition to speak of, etc.)
Here's one of my fave Schwartz-HAS-to-be-stoned-here GIFs: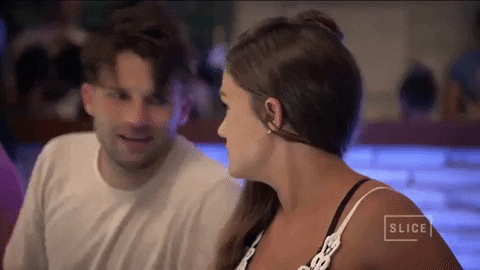 As for the rest of them, James Kennedy talks about having been "first in line" at "all the clubs and clinics" since they let you in when you're 18. (We get it James, you're young.)  Jax and Brittany have video evidence of them lighting up in an airport bathroom, and Jax mentions that he picked the habit up from Brittany's parents. Possibly the cutest fact about this couple. We know Ariana smokes as well from the time she referenced "hiding the bong" from Sandoval's mother. (God, I pay way too much attention to this show.) I don't have specific evidence for anyone else, but I'd assume Raquel at least needs some kind of memory-reducing drug to have not yet dumped James.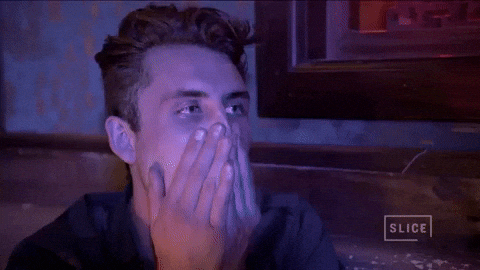 As for the burning question I'm sure you all had: We have no concrete evidence that anyone is doing coke. Plenty of people (Sandoval included) have suggested that Jax has a serious coke problem, but we don't have any evidence other than his six nose jobs and everything he says and does on camera. All around, it seems like we're dealing with a group of semi-stoners, a lot of anxiety disorders (don't act like you wouldn't develop one too), and a hopefully waning Adderall problem from the early years. Basically, your sorority pledge class. Celebs, they're just like us!
Images: Giphy (5)
Stassi Made Crazy Allegations Against Faith & Now She's Getting Sued
Happy Monday, everyone! Stassi Schroeder of Vanderpump Rules is may be getting sued for some shit she said on a podcast—and no, not the time she referred to the #MeToo movement as a "male witch hunt." Or the time she said she was "tired" of people of color talking about race. Against the advice of everyone with a grasp on logic and a desire to see Stassi succeed, Stassi went on another podcast, The Bitch Bible, and proceeded to fuck herself over yet again. This time, she accused ex-VPR cast member Faith Stowers of stealing "over $300,000 worth of stuff," and also maybe Jax's car. I'm not sure who Stassi's publicists are, but I wonder why they continue to let her appear on podcasts, including her own. This story is fucking crazy, so pop an Adderall (but stay away from the tequila) and let's get into the details of what she said.
Stassi & Kristen's "Investigation"
Stassi made a ton of claims during this podcast episode—it was honestly kind of hard to keep up. First, she says that Kristen's friend texted her saying "do you know Faith Stowers? She was out and stole my credit card." If you're thinking this sounds less than rock-solid, don't worry—the text continued to say "I know because her friend came to me and admitted it." Maybe I'm being jaded here, but I feel like it's rare for someone to walk up to you and tell you the first and last name of the person who just stole your wallet. Must be an LA thing.
Kristen, because she's Kristen, obviously goes batshit with this information. She finds a Daily Mail article covering an investigation of a woman who allegedly drugs and robs men in LA night clubs, and decides that woman is "100% Faith." All she has to go off is some grainy surveillance footage that, I guess, could be Faith, but could also be a ton of other people. Kristen and Stassi then do a bunch of psycho shit like screen shotting surveillance footage, comparing it to Faith's tagged Instagrams, and seeing if tattoo placement lines up.
hey tweeties, doesn't this ex #pumprules thief look familiar?

someone put her on mtv & gave her a platform for press. I didn't wanna go there but I'm going there. https://t.co/4682a7jyzG

— kristen doute ???? (@kristendoute) April 26, 2018
After consulting with DJ James Kennedy, they further allege that Faith (or rather, the unnamed woman in the surveillance footage they've been obsessing over who they think is Faith) is wearing Logan's jacket in the video. (Logan is James' ex-friend/spurned lover, in case you've forgotten. God, this cast is messy.)
and she's wearing Logan's jacket!

PS it was his favesies and he would really like it back. https://t.co/SnxmJdcHIo

— kristen doute ???? (@kristendoute) April 26, 2018
Once JacketGate breaks, Stassi and Kristen go full Law & Order and call the authorities. The police tells them in no uncertain terms that they don't give a shit and are not convinced, which seems like as good a time as any to stop telling people about your "findings." Or, you know, go on a podcast six months later, up to you Stass!
Listen to Benson, sweetie, she's better at this than you.

Don't Worry, There's More
Stassi, whose Adderall appears to be furiously kicking in at this point in the podcast, drops a few more bombs. She talks about how Faith was "homeless" while shooting VPR, and says that while Faith was couch surfing, Lala Kent would "plant things in her apartment to see if Faith stole it." A statement that really exclusively makes Lala look bad, but ok. Stassi then goes on to mention Jax's car being stolen the night that the Jax/Faith hookup is revealed. Again, for unknown reasons, she decides this must be Faith too.

As a parting shot, Stassi warns Faith that she has "video cameras all up in house" and "everyone is going to know it's you." First of all, unless Faith stole the car and then stashed it in Stassi's apartment, I'm not really clear on what kind of damning footage she'd have. Also, WHY do you have video cameras all over your house?? Do you watch old footage of yourself on a regular basis? Is it a sex thing? Please explain. (Actually, don't.)
Faith's Response
Unsurprisingly, Faith has a different version of events. On Wednesday, Faith went on The Tomorrow Show and announced that she's suing Stassi, supposedly using Lisa Vanderpump's legal team. On the car-stealing accusation, Faith seems just as bewildered as I am on how Stassi got from "missing car" to "Faith took it." As Faith puts it, "Jax Taylor's car magically went missing and I had to be the person that stole it." As for the other accusations, she recounts Stassi seeing the Daily Mail article, and adds that the woman pictured "was a black woman who looks nothing like me." Hmm. "I don't know if Stassi's been around a lot of black women in her life," Faith continues. "I'm guessing probably not."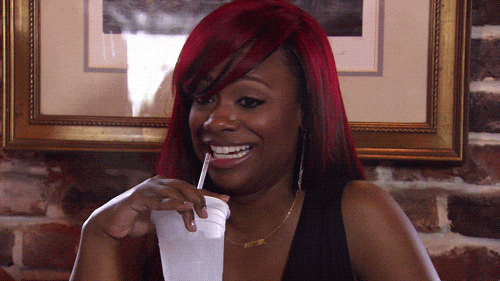 Judging from the general diversity level of VPR's cast, I'd say that's a safe assumption. Faith adds that she was "really shocked" that Stassi would associate her with the woman in the article. But notably, she refuses to label Stassi as a racist outright. "I don't want to put the 'r' word out there and say that she's racist because that can really stick with somebody," Faith says. (Despite the fact that Stassi wasn't particularly concerned about the possibility of false criminal charges sticking with Faith.) As a further insult, Faith reveals MTV "had to do a background check" because of the things Stassi said (for her new show, Ex on the Beach.) V impressed with your restraint, Faith. And good for you for getting off the toxic mess that is VPR (for the not-at-all toxic show that basically Bachelor in Paradise, but with everyone's exes). Also, I kinda think reality shows should be doing background checks in general (Chad Johnson, anyone?), but whatever.
Faith concludes by stating that she doesn't want money from this lawsuit. (I take it with a grain of salt whenever a reality star says in a TV interview that they're not doing something for the money.) She says she just wants Stassi to retract her statements, and more generally, to understand the power of her voice. "You have a reach ma'am," she says of Stassi's VPR fame, "and because you have that reach, you have a responsibility so when you say things…you make a check and you make sure they're true." As for why Stassi might be making these accusations? "Maybe she still likes Jax" is Faith's theory. Truly, the burn Stassi deserves.
Images: Twitter (2); Giphy (3)
Are Jax Taylor and Brittany Cartwright Engaged? The Signs Are There
Okay, my industrious readers. Following last week's recap of Vanderpump Rules, we've taken it upon ourselves to investigate the Jax and Brittany engagement rumors floating around. If the fact that Jax and Brittany are back together is news to you, sorry, but I am not at all sorry for "spoilers" here. Even my boyfriend knows that breakup didn't stick, and this is four months after I've declared Monday nights unequivocal "me time." (Dating me is 90% watching me scroll through Instagram. Sue me.) Anyway, here's the latest in Jax and Brittany news following Monday's Reiki-fueled breakup.
Brittany's Ring
Back in March, Brittany decided to stir up some shit was spotted wearing a maybe-engagement ring at Media Temple SXSW Interactive Bash (pic here). When asked about it, Jax and Brittany responded in a totally normal, not-hiding-anything way, and promptly resolved all questions. LOL JK this is Jax Taylor, messiest bitch of all time, and we are lucky we've only had one fake pregnancy scare this season. No, Jax responds by putting "his hand in front of Brittany's mouth" and shushing her, which is triggering enough on its own. Brittany says some normal things like that they're "not yet," and how she "just " that ring. Jax continues to act like he's been accused of murder and say cryptic shit like "I'm not going to say anything else right now."
Brittany's ring pictured here:
Jax's Ring
Have I convinced you of Jax's unquenchable thirst for drama? Not quite? Cool, there's more. Two months before any of this shit went down, Jax was already Instagrammed around LA wearing a wedding ring of his own. To hear Brittany tell it on Watch What Happens Live, she played no part in that decision. Here's the direct quote:
"He's even wearing like a wedding ring around. I don't know if anybody has noticed that, but I'm like 'Whatever. If you want to wear that, that's fine. I'm not gonna tell you to take it off."
Jax's "wedding ring," courtesy of Sandoval's Instagram and screenshotting heroes everywhere:

First of all, "I don't know if anybody has noticed that," may be the least genuine thing Brittany's ever said. Second of all, completely vintage Jax to just throw on a ring without any of the work involved in marriage. I know this is completely contrary to traditional engagement rumor-sniffing practices, but come on people! It's just a ring. It comes off. And Jax's "ring" looks like he bought it in a hardware store. I remain skeptical.
The Location
The other piece of news that's sparked gossip is the couple's recent trip to Kentucky. Last November, Brittany told Life & Style that she wants to get married at a "castle in Kentucky." Lo and behold, just this week Jax is posting to Instagram pictures of him and Brittany at The Kentucky Castle. So, are they scouting wedding locations? Messing with our heads on purpose?
Hard to say. Brittany said in the same interview that she wants a winter wedding. So, maybe we really are headed for another wedding season. Sigh.

Sidenote: I want to launch into further tirades about how Brittany's being manipulated—truly I do—but I've learned through my research that Jax's father passed away and I honestly feel terrible for him. (Brittany, as expected, stayed by his side and is helping him piece his life back together. IDK if this storyline makes it to season 6, but I am gonna be bawling my eyes out if it does.)
What Does It All Mean?
Do I think this couple is really getting married? I mean, about as much as I did before these ring/castle photos TBH. Jax is notoriously allergic to commitment (not that that would necessarily change post-marriage, but I'm gonna hop off that topic before the darkness starts closing back in), but he's also not getting any younger and Brittany has been with him through a LOT. I could see him feeling like his playboy days are finally behind him and wanting to settle down, if only for the free wedding courtesy of Bravo and so his friends will get off his back about it.
As for Brittany, she's always wanted a family, so if we're being real, the question has only ever been when Jax would be ready. And while I don't think that silver band was the most legit engagement sign I've ever seen, it almost seems like a test Reiki Kelsey could have given him to become harmonious with the object environment of marriage or whatever. The point is, it's not a clear sign, but it's not a bad sign either. Fellow VPR detectives, please comment below if you have further insight!
Images: Instagram (3); Twitter