Wait, Kourtney Said She And Scott Are 'Soulmates'?!
Hi friends. Let's talk about Scott and Kourtney. They were the OG Kardashian power couple, way before Kanye came on the scene and turned them all into robots. Obviously, they had their issues, and the romance didn't last. In the past few years, we've seen them work on their relationship as parents, and it seems like they've come a long way. Of course, it's fun to talk about if they'll get back together, or what their astrology says about their relationship, what does this mean in real life? Are Scott and Kourtney ever going to be together again? Will we ever get more iconic scenes of them being petty about their relationship? Let's discuss, because there have been new developments, courtesy of the most recent episode of Keeping Up With The Kardashians.
On this week's episode of Keeping Up With The Kardashians, the family's group vacation to Bali continued. Scott came along for the trip, because it's normal for a dad to go on vacation with his kids. I'm glad he went, because I'm sure it's better for Mason, Penelope, and Reign that they can make memories together with both their parents. Whatever, I'm not their therapist. While on the trip, Scott and Kourtney went to visit a "healer," who told them that they are soulmates. This isn't a romantic thing, but instead it means that their souls are destined to find each other in every lifetime, and that "tragedy marred their relationship in a previous life." Okay, sure. Mas Joko, the healer, also told them that "It's up to you how you want to end up this life: together or not together."
That's definitely a lot to process, but it's also not that surprising, given that Scott and Kourtney had one of the world's most tumultuous relationships, but still ended up with three kids and going on vacations together. While Kourtney agreed that they're soulmates in some sense of the word, Scott was more content just to define their relationship as "having three kids together." In this moment, I've finally come to realize what Taylor Swift tried to tell us all those years ago: they're never ever getting back together. Probably.
This is really not that crazy, especially given the fact that Scott is literally in another long-term relationship! I feel like people unfairly dismiss Scott's relationship with Sofia Richie. One big reason is that she's much younger than him, but people also can't let go of the idea of Scott and Kourtney getting back together. I get it. I've been one of those people! But Scott and Sofia have been together for the better part of two years, and I don't think that's ending any time soon.
Also on this week's KUWTK (a lot happened in Bali), Khloé talked with Scott about the juxtaposition of Sofia and Kourtney in his life. Khloé said that if she was in Sofia's position, she would feel weird about Scott going on vacation with Kourtney. In a moment that was really eye-opening for me, Scott explained that Sofia knew from the beginning that he was always going to be close with Kourtney. According to Scott, "She was like 'Listen, I will never get between you and your family and your children. Just speak to me and make me comfortable.'" That is actually amazingly mature and real, and I just gained a lot of respect for Sofia, and her relationship with Scott. Maybe these people aren't psychos after all.
Scott and Sofia might not post about each other all the time, but they were literally just at an event together three days ago, so they're doing just fine. Also, Younes Bendjima was a guest at Kourtney's 40th birthday party a couple weeks ago, so it's not like she's sitting around waiting for Scott to break up with Sofia. I have no idea if Younes and Kourtney are hooking up or dating again, but clearly she can get a guy if she wants one. No one here is struggling.
Sofia Richie when questioning Scott about Kourtney being his soulmate: pic.twitter.com/GFAMYVMoxF

— Rosie TG (@rosie_tatiana) April 29, 2019
Are Scott and Kourtney soulmates? Maybe! I mean, who am I to argue with a Balinese guru? But at least for the time being, it seems very clear that there's nothing going on between these two. So maybe we should just cool it for a while. If they ever get back together, trust me, I'll be the first one to write about it. But for now, I'm just glad that everyone seems happy. Oh God, I can't believe I just said that.
Images: @kourtneykardashian, @fairfax432 / Instagram; @rosie_tatiana / Twitter
Hold Up, Is Lala Kent Friends With The Kardashians?
2018 has been such a salacious sh*tshow that nothing shocks me anymore. Like, yesterday I found out that Bella Thorne is in a throuple with Mod Son and some YouTuber and I didn't even flinch. The president regularly threatens World War III on Twitter and I don't even feel anything. So it takes a lot to astonish me these days, and leave it to a Vanderpump Rules starlet and the Kardashians to shake me to my core.
Look, I hate a contrived crossover more than the next person. I mean, remember when Bravo tried to shove a Stassi and Kyle Cooke hookup storyline down our throats when they did that mashup episode of Pump Rules and Summer House? Before dating Beau, Stassi's type was…well, manipulative, narcissistic assholes (full offense, Jax and Patrick), and even she couldn't bring herself to go along with the crossover by hooking up with Kyle on a warm summer's eve because he is such a douche (pun fully intended).
But this KUWTK and Pump Rules crossover? I'm so here for it.
We knew from a previous KUWTK episode that Randall and Lala had a blink-and-you'll-miss-it cameo at a poker game with Khloé Kardashian. And we've also seen on social media that they have a mutual friend, which is Jonathan Cheban. We honestly thought that they were, at most, somewhat acquainted with each other because they have minimal social overlap. Boy, were we wrong.
Yesterday, Khloé threw up this pic on her Instagram story. Usually she posts pics of herself interspersed with inspirational quotes. And we all know that the amount of thirst traps and inspirational quotes you post on social media is directionally proportional to how thirsty you are for validation and how f*cked up your life is at the moment. So it was especially random that she posts a picture of her with Randall Emmett and Lala Kent to congratulate them on their engagement.

I have spent as much time thinking about and scrutinizing these pictures out than I have thinking about and scrutinizing a two-word text message from a guy. So yeah, at least a good four hours and it's still going to keep me up at night no matter how much Ambien I take. But I digress.
What a weird gesture to congratulate someone on their engagement and then say to follow them on Instagram. And she's not even talking about Lala—she just says Lala is gorgeous (which she is). She's talking about Randall, who literally refuses to be filmed and had Lala's friends sign NDAs so they wouldn't take pictures of him or leak information about him. And now he wants followers??
But it gets weirder. Four hours after Khloé posts this random story, Scott Disick throws up a picture of him and Randall chilling in the back of a car together.

Will any of us start following Randall on Instagram because Scott and Khloé told us to?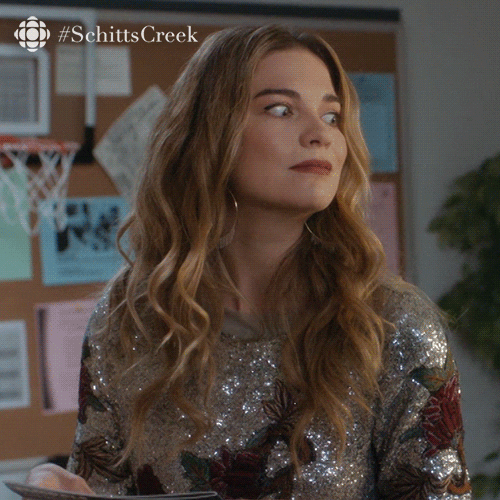 But, like my shrink said when he suggested that I start seeing him two times a week instead of once, "There's so much more crazy sh*t here to analyze." First off, even Scott doesn't follow Randall on Instagram. But then again, he doesn't even follow his own girlfriend. But still, it's so on brand that Scott hangs out with a guy that is such a caricature of an L.A. bro that Entourage is partially based off of him. It's also funny as f*ck that Scott is willing to post a picture with a guy who isn't really his bestie, yet I can count on one hand how many pictures he's posted of Sofia Richie.
Why is the reigning family of social media suddenly buddy-buddy with a Pump Rules star and her producer fiancé? I don't know, but I guess I'll have my answer if Sofia Richie ends up starring in a sh*tty sorority movie next year.
Images: Giphy; letthelordbewithyou, khloekardashian / Instagram
6 Celebrity Couples We're Shocked Made It Through The Year
Every year, people say "this is the year of devastating celebrity breakups!" Look, we're all really sad that Jenna Dewan and Channing Tatum didn't work out, but 2018 was surprisingly a year of toxic couples staying together (???). Pete and Ariana obviously didn't make it, but things have been weirdly stable other than that. For what it's worth, when these couples actually break up, the fallout and drama will probably be incredible to watch. But for now, here are some of the most shocking celebrity couples that made it through 2018 (relatively) unscathed.
1. Tristan Thompson And Khloé Kardashian
Okay, this is an obvious one, because Tristan cheated on Khloé while she was pregnant. I'm sure that her family is trying to save face right now by pretending to get along with him, but it was obvious in recent KUWTK episodes that they despise him. I get that he's 6'10", makes really cute babies, is 6'10", is extremely good looking, and is 6'10" (I'm terrified), but let's not forget that Tristan cheated on Khloé while she was LITERALLY carrying his child.
He's also been caught since the cheating scandal getting way too flirty with other chicks in public. I get that Khloé wants to try and work things out for the sake of True, but how can Tristan even look that adorable, mushy little baby in the eyes when her name is a reminder that honesty and loyalty clearly isn't his forte? Also, never forget that Khloé and Tristan did that cringeworthy maternity photo shoot. Obviously, I blame him instead of her for that fiasco, because did I mention that Tristan cheated on Khloé when she was pregnant?
2. Scott Disick And Sofia Richie
When Kourtney and Younes broke up, Sofia was in need of, like, a Pez dispenser full of Xanax. I love Sofia, but even after all this time, I can't shake the feeling that Scott is only dating her to piss Kourtney off. Here's what I'm thinking: Justin Bieber was Kourtney's rebound after dumping Scott, and Sofia is Justin's ex. What stings even more is that Sofia is Nicole Richie's little sister, and Nicole and Kourtney basically grew up together. It was also recently discussed on KUWTK that Scott and Kourtney both want another baby. Someone even suggested that they just have another one together. Stranger things have happened.
Let's not forget that Scott refuses to throw Sofia a follow on Instagram, and barely features her on his feed. Meanwhile, he's in every other picture she posts and even had his face as her phone case at one point. This is not the sign of a balanced relationship. He's also literally been photographed borderline cheating on her. I honestly think at this point he's just staying with her to prove to Kourtney that he was dating Sofia out of love and not spite. Maybe Scott and Kourtney will get back together eventually, or maybe they won't, but you'll never convince me that they're not both thinking about it.
3. Justin Bieber And Hailey Baldwin
Did anyone see these two actually making it to the altar? No. Did everyone see them making it to a New York courthouse? Yes, but only in the sense of Justin getting into some legal drama and Hailey serving as a witness. None of us expected them to go their for their marriage license, because we all thought this engagement was a complete joke. Sources close to them justified the engagement by saying she had made him happy for the last three weeks of dating, so they decided to get engaged. They also said he was planning on proposing to her for weeks. How can you be with someone for three weeks and plan on proposing to them for weeks? The math just doesn't make sense!
Fans try to justify it by saying "they got back together" but um, not really. In the past, they were casually dating and hooking up from time to time, but nothing official. Selena was the one who Justin wrote all those songs about and kept pursuing. He even convinced her to break up with The Weeknd. Yet Hailey's The One? A part of me will always believe that Justin and Selena belong together. Sorry Hailey, but Justin can only keep up these thirsty Instagram comments for so long.
4. Emily Ratajkowski And Sebastian Bear-McClard
How is this marriage still a thing? He was her rebound after a three-year relationship. They knew each other for, like, five seconds before getting engaged. Sebastian even proposed with a ring that he made out of a paper clip. They also made it on our trashiest weddings list because they deprived us all of seeing Emily go all-out-influencer for her wedding. Also, it would've been dope to see Emily play the field for a while. In terms of her charisma and disposition, she seems like she has major Rihanna vibes. She's a bad b*tch, and it's a shame we didn't get to see her single phase.
5. Jax Taylor And Brittany Cartwright
All right, allow me to paint you a picture of an actual adult male: he has had numerous affairs with women besides his significant other, an affair with a porn star, adamantly lied about said affair with this porn star at the expense of others, has a sh*tty fake tan, and is a reality star. I'm talking about Jax Taylor. This guy is clearly never going to be monogamous. Whenever I tell someone that I write about Vanderpump Rules, eight times out of ten they will tell me that they know someone that's hooked up with Jax. That's not a great track record, I gotta say. Brittany seems sweet, and I just don't want her to get hurt by Jax more than she already has. Whatever, it's her life, but he's a 39-year-old man, and it seems unlikely that he's going to change his ways at this point.
6. Mod Sun And Bella Thorne
In a lot of ways, Mod Sun and Bella Thorne are perfect for each other. They're obnoxious, questionably talented, and a lot of people find them nauseating. But they're like the Chad Kroeger and Avril Lavigne of America. They're totally a perfect match because they're the only people on the planet who could tolerate each other. Bella Thorne is what would've happened had I never stopped my "double vodka Red Bulls and whipped cream flavored vodka, make out with five guys in one night, scream-sing all the words to "Caribou Lou" by Tech N9ne" phase. But unlike me, Bella still has time to grow out of her questionable phase considering she's barely legal.
Mod Sun, on the other hand, is 31. He's a full adult. His tattoo situation makes him look like the doodles of a 7th-grader, if that kid also spent his time shoplifting from Hot Topic and doing whippits. And did I mention they named their dog Tampon? Is it supposed to be ironic that the most unhygienic couple on the planet named their dog after a feminine hygiene product? Or are they just trying to be obnoxious? Who's to say? Either way, I have a lot of questions here.
But congrats to all these happy couples for making it through the dumpster fire that was 2018! Can't wait to see who will break up and who will get prematurely engaged next year.
Images: @khloekardashian / Instagram; @sofiarichie / Instagram; @commentsbycelebs / Instagram; @emrata / Instagram; @brittany / Instagram; @bellathorne / Instagram
Sofia Richie Dumped Scott Disick For Reasons That Should Shock No One
Well, that took longer than I expected. After nearly a year of dating, Scott Disick and Sofia Richie broke up. Aw. Normally I'd pretend to be at least 10% sad for them, but I have a strong feeling everyone here is going to be fine. While this relationship burned bright, it flamed out exactly the way you probably expected: Scott Disick couldn't keep his dick in his pants (allegedly). Sources say that Sofia finally broke up with Scott after numerous cheating allegations, including that he was engaging in PDA with another woman at Kanye's album listening party last week. Oh Scott, you really never change.
The Kanye party thing might have been the last straw, but there was trouble in Calabasas long before Kanye invited the world's most random assortment of people to Wyoming for an orgy listening party. Scott reportedly also cheated on Sofia in Miami, which is when she first found out about the infidelity. Homegirl was obviously not thrilled, but naturally her dad was the one who got really pissed. Lionel Richie has never been Scott's biggest fan, and he was not fucking having it this time. A source said he threatened to cut Sofia off and write her out of his will if she didn't dump him. Okay, so I have now decided that Lionel Richie is my idol.
Sofia did the smart thing here and took the money. She could definitely support herself with her modeling work if she needed to, but honestly, would you want to? Lionel Richie's net worth is estimated at $200 million, and Sofia would be an absolute idiot to give up her chunk of that. I really hope her big sister Nicole Richie left her an angry voicemail about this, but in the absence of any confirmation, I'll just have to fantasize about it.
The split comes just a week after Sofia wished Scott a happy birthday on Instagram, but life moves fast when you're in a Kardashian-adjacent relationship. In case you were wondering how Scott is doing, another anonymous source cleared that up for us: "Scott seems fine. He even thinks she might change her mind. He isn't really taking it seriously." Wow, good to know that Scott is still 150% that asshole we've always known he is. Honestly though, why does any girl in LA agree to go on more than three dates with him? Attention, ladies of Calabasas and the world: IT WON'T END WELL.
I have a feeling Sofia is probably a little more upset about the breakup than our resident fuckboy Scott, but I have faith that she'll be okay too. She's still only 19 years old, and hot, and rich. Yeah, she'll be fine by next week. If she really needs someone to talk to, maybe she and Bella Thorne can start a book club for underage Scott Disick exes. I would watch the fuck out of that reality show, @andycohen.
Images: Getty Images; Giphy; sofiarichie / Instagram
Are Scott Disick And Sofia Richie Still Together? It May Be Getting Serious
Is it really April already? Well, I guess that means it's time for my quarterly check-in on all my favorite celebrity couples. Now that Channing Tatum and Jenna Dewan have been checked off, let's move down the list. It's been a while since we last paid any attention to Scott Disick and Sofia Richie, so how is our favorite douchebag/thirst trap couple doing? Are things more serious than when we last talked about them? Join me as I dig through Instagram and the depths of the internet to figure out what's happening in the Lord's world.
Scott Disick and Sofia Richie are definitely still together, and overall it seems like they're doing well. In fact, Scott just purchased a new mansion this week (same), and rumor has it that Sofia could be moving in. It wouldn't be shocking, considering that they first started hanging out almost a year ago. As Ferris Bueller once said, life moves pretty fast, and if you don't stop and look around once in a while, you could miss Scott Disick dumping one teenager and falling in love with another one. They've kept it pretty cool on social media recently, but Sofia did post two pictures with Scott in the last couple months, one for Valentine's Day and the other just because they were getting on a private jet. Funny, this sounds just like my last relationship.
Perhaps the most interesting recent development in the world of Scott Disick and Sofia Richie is on Sofia's Instagram. In her last couple posts with Scott, she's made the decision to turn off commenting. Shady AF, right? It would be easy to think this might mean trouble, but not so fast. To understand why Sofia would do this, let's examine some comments on past photos she's posted with Scott:
"Awww her and her dad :)))" – Ew.
"Babysitting must be fun ????" – Okay, I must admit I'm confused by the emoji choice here. Does this commenter actually think babysitting sounds fun? Because it's fucking not, and I learned that the hard way when I was 17.
"How is your actual dad ok with this? A 19 year old should not be with a 40 year old! but apparently in the world of 'I'm rich and famous' that doesn't matter" – Isn't this fun! First of all, Scott is 34, not 40, so back the fuck off. Also, if you would just do one Google search, you'd know that Lionel Richie has already voiced his opinions on Scott Disick and Sofia Richie dating. (Spoiler: he is not a fan.)
"Does anyone else see how she's just a green eyed version of Kourtney, or is that just me? ????" – Um, no? Kourtney and Sofia look nothing alike, and I'm sure Sofia really appreciates Scott's ex being talked about all over her photo.
"Hes a grown man wtf is he thinking" – Pretty sure that he's thinking, "she's fucking hot, 10/10 would smash." Pro tip: It's usually not that hard to figure out what straight men are thinking.
Okay, so I now completely understand why Sofia is turning off her comments, and I'm sorry I ever insinuated that it was shady. Seriously, what the fuck is wrong with people? These are the kinds of things you say to your friends in the group chat, not on the Instagram account of the person you're talking shit about. Just because she's famous doesn't mean you shouldn't follow the rules of talking shit. As Countess Luann would say, don't break the girl code.

Scott, on the other hand, hasn't posted a picture of Sofia in over a month, which is a little suspect. In fact, he's only ever posted a few pictures with Sofia on Instagram, which adds fuel to our past theory that Sofia is way more into it than Scott. Scott is definitely one of those guys who cares way more about his own image than what people think of his relationship, and it shows in his Instagram. Basically everything he posts is either a watch or a car, and even the last pictures he posted of Sofia were a helicopter landed on a yacht and her driving an old Mercedes. Scott Disick is literally just a grownup version of Rich Kids of Instagram, and his Rolex addiction will always come first.
So are Scott Disick and Sofia Richie serious about each other? It kind of seems like it, but it's also pretty hard to tell. I think it's a miracle that they've made it this long, but they're both hot and rich so they're not exactly struggling. In my mind, Sofia moving in (or not) will be a big indicator of where this is headed. If she doesn't move into the house, then they're probably just glorified fuck buddies who have a mutual love of yachts, and that's okay too. If things don't work out, Scott will always have Bella Thorne.
Images: @sofiarichie / Instagram; Giphy; @letthelordbewithyou / Instagram