New Study Shows You Can Tell If A Guy Is A Cheater By The Way He Looks
The longer I live with my boyfriend, the more frightened of me he becomes. Why? Because I possess the same superpower all women do: the ability to tell when someone you know is not being totally honest. A recent study in 
Royal Society 
(a scientific journal, not the cool magazine it sounds like) all but confirmed this superpower, finding that
women could assess men's likelihood to cheat
 (or "potential infidelity") simply from looking at a picture. The twist? Men could also assess
other men's
likelihood to cheat from looking at a picture—but no one of any gender had the same luck when looking at pictures of women.
First, the set-up of the study. A group of 1,500 people looked at pictures of 189 Caucasian adults (unclear why they limited the study in this way so I am forced to assume "not caring about other races" was the reason): 100 men, 89 women. They were asked if the person in the picture had been unfaithful in past relationships, and researchers assessed their accuracy as they went. (Sidenote: how the f*ck did they source these photos? "If you've cheated, please send headshots"?) The study described their findings like this: "We found above-chance accuracy in judgments of unfaithfulness from same-sex faces in men but not women. Conversely, we found above-chance accuracy for opposite-sex faces in women but not men. Therefore, both men and women showed above-chance accuracy, but only for men's, and not women's, faces."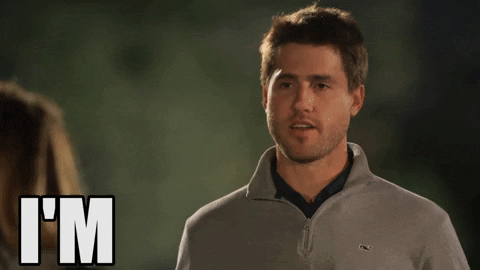 In other words, both men and women can tell with "above-chance accuracy," simply from looking at his face, whether a man is likely to cheat (aka his potential infidelity). Honestly, I'd say that most of me and my friends' dating experience goes against this particular finding—but on the other hand, isn't the problem that we do always see the red flags (or likelihood to cheat) and forge ahead anyway? Something to think about. The study went on to say that participants were using "facial masculinity" to judge the pictured men's unfaithfulness. According to these researchers, facial masculinity is a "well-established signal of propensity to adopt short-term mating strategies."
For God's sake. If anyone lets the f*ckboys of this generation hear the phrase "short-term mating strategies," it's all over. ("It's not that I don't want to date, I'm just evolutionarily designed for short-term mating strategies!" Kill me.) Another more candid portion of the study lays it out like this: "male masculinity positively related to preference for uncommitted sex and multiple matings." You heard it here first, guys: run away from that strong jaw. It does explain a lot about Luke P.'s whole face and energy, not to mention that of every athlete who's ever cheated on a Kardashian. I'd personally be hard-pressed to describe Lamar Odom as having a feminine face, just saying.
her: are you cheating on me

me: why would you say that?

her: i found a hair straightener in your bathroom

me: [too embarrassed to tell her that every morning i use it on my ass hair] yes i'm cheating on you

— viking (@notviking) September 3, 2018
To get to the other terrifying part of this study, both women and men only had above-chance accuracy in rating potential infidelity when looking at pictures of men—but when looking at pictures of women, both groups were more or less clueless. For each group, participants were more likely to guess the pictured person had been unfaithful if they: were attractive, demonstrated traditional characteristics of their gender (men that "looked masculine," women that "looked feminine." My Gender Studies minor is literally bursting into flames as I write this). Now, when people guessed that the attractive, masculine men were cheaters, they tended to be right. But when they guessed that the attractive, feminine women were cheaters (and they did), they were wrong. The moral? We don't know sh*t about what female cheaters look like, and we're more likely to assume hot women cheat even when they don't. Perfect. Win-win.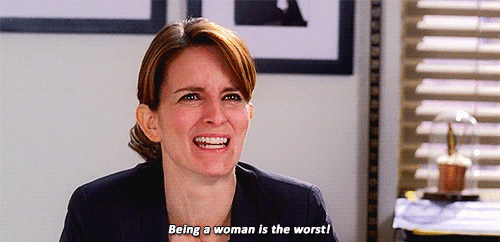 At the end of the day, this is good or bad news depending on how you identify. It's arguably bad news for male cheaters, who we now should feel a little more scientifically clued in on identifying (it's the handsome ones, it's always the handsome ones). It's also arguably fantastic news for female cheaters—but less great news for female non-cheaters, especially those in relationships with
men who have female friends
. Yeah, hot friends are always more dangerous, but apparently that doesn't affect "likelihood to poach," so what then?! Just go around fearing every plain-faced female for the rest of our lives? (JK! Feminism! Supporting other women!)
The point is this: those men you always suspected were bad news just from looking at them? Correct, they are bad news. Literally everyone knows it. Swipe left, don't do it. But as for us crafty, wily, non-potential-infidelity-signaling-faced women? Well, if you do decide to cheat, chances are your man won't see it coming.
The Keto Diet Might Be Bad For Your Heart, A New Study Finds
In a recent turn of events, science has found diets that favor the "cavemen" way of eating might not be the best health bet. What a shame, considering the Paleo and its stricter high-fat cousin, the Ketogenic diet, have both quickly risen the ranks to become two of today's trendiest diets.

A study published in July 2019 in the European Journal of Nutrition looked at the gut microbiome (the bacteria) of 90 subjects. Half of the subjects were on the Paleo diet, and the other half were the control group. The study followed these subjects for over a year, focusing on looking at the impacts of decreased resistant starch consumption on serum trimethylamine-N-oxide (TMAO, for short). TMAO is a by-product from our digestive system's breakdown of fatty foods, and elevated levels of TMAO have been associated with a higher risk for heart disease. The study also looked at the diet's impact on the abundance of gut bacteria.
The participants of the study were separated into control and experimental groups. The control group was required to make no changes to their diet for the year and practice a well-rounded diet that included dairy, grains, and legumes (the latter are restricted on the Paleo diet).  The experimental group was required to follow the Paleo diet, and consume no more than 1 serving a day of grains and dairy products. Because that's a pretty f*cking strict rule to stick to for a year, they ended up dividing participants into two groups, those who stuck to the rule (the die-hards) were under the Strict Paleo group (SP) and those who broke the rules were under the Pseudo Paleo group (PP). OOP! They pretty much called a whole group of them fake, and I am here for it.
So, anyway.
The study found that the TMAO levels in the Strict Paleo group were much higher, due to significantly higher levels of red meat consumption. Gut flora (microbiota) levels were also disrupted, with an abundance of the bacterium Hungatella. This bacterium is a producer of TMAO, so that makes sense… more TMAO producer, more TMAO. Two other bacteria, Roseburia and Bifidobacteria, were found to be significantly less abundant in the Paleo groups. These two strains are found to be abundant in subjects that consume starches. The authors of the study suggest that the lower overall fiber consumption levels in subjects that were in the Paleo groups and the lack of starches (that are necessary to help microbiota thrive) in the long-term may have negative implications on gut and heart health.
SIDENOTE: Now of course, just because the subjects in this study had low levels of fiber does not mean your BFF that is on the Paleo diet is also low in fiber because she/he/you could be getting your leafy greens in (a wise tactic on or off Paleo). But because this wasn't the case here, they don't have data on your guys' gut environment, sorry.

So then I, of course, did further research. Roseburia and Bifidobacteria are key bacteria that impact overall health of the host (us). In obese individuals, the levels of Bifidobacteria are reduced and disrupted levels of gut bacteria could be a factor in obesity. But I think the key takeaway from this article is less about demonizing the Paleo diet (so anyone on Paleo and Keto, don't come at me in the comments) and more about realizing that so many factors of our health, beyond the number on the scale or the pant size, are influenced by nutrition. By restricting your diet too much, or by completely ignoring a food group, you are also impacting certain biological systems and environments in our body.
My message here is this: Our body is an insane system that works together. The fact that a bacteria that lives in our digestive system to digest fat and protein can create a gaseous byproduct that can cause heart disease is just one of the many complicated engineering systems of our bodies. Like, how are you going to live in me and try to kill me? But it's a way of suggesting your body needs balance. So the fact that fad diet creators and followers have attempted time and again to reduce our entire system to sets of rules should warrant careful observation and monitoring of how your body and mind feels and functions on these diets. Be careful about cutting food groups out completely, be careful about any diets that push their own products on you, and do not only what makes you healthy but also happy.
Images: Giphy (2)
Science Says Our Phones Might Be Making Us Gain Weight
In today's episode of "Bad News to Our Waistlines", science has just found that our cellphones could be making us gain weight. To get specific, it's the type of light being emitted from our cellphone screens that's at fault and not our dependence on Postmates and GrubHub at 3am—although I suspect that could play a role.
This scientific study from the University of Strasbourg and the University of Amsterdam was presented earlier this month at a conference in the Netherlands. The study was based on the premise that blue light from LED screens found on our phones, laptops, and tablets have an impact on the areas of the brain that regulate appetite. The retinal sensitivity to these kinds of lights causes our bodies to send a message to our brain telling us to consume more sugar.

The study specifically looked at the effects of blue light exposure on diurnal rats (that are awake during the day and asleep at night, like humans—as opposed to regular rats, who are nocturnal). The rats were exposed to the blue light at night for one hour. The day after exposure, the rats were given options to choose between rodent food (standard, nutritionally balanced), water, lard, and sugar water. After the nights with exposure to blue light, the rats consumed more sugar compared to nights with no exposure. The light also seemed to alter their glucose tolerance.
There are a few things to consider. Because the rats were all males, the scientific study does not show if the outcome would be the same on female rats. The rats were also only tested on for one night, so we have a very short time period to work with. If these effects were repeated, then over time, the rats would experience weight gain and develop diabetes with exposure to blue light. Still, even given the limited scope of the results, the authors of the study recommend limiting the time spent in front of screens at night, using night mode on devices, and/or using blue light filtering goggles to lessen the impact of LED lights on our appetite.

Now while this study was conducted on rats, I do think the results send a message of the impact electronic devices have on our human bodies. The recommendation of limiting screen time and using blue light filtering apps and goggles make a lot of sense, not only in terms of appetite control, but also because previous studies have shown blue light impacts quality of sleep. There are more studies on the internet on blue light's effects on sleep, so I did further research. I was able to discover that the shorter wavelengths in LED light affect our bodies' ability to produce melatonin, which is the sleepy hormone. To connect the dots further, melatonin also directly effects weight gain/losses, in that it helps your body regulate leptin and adiponectin hormones. These two hormones regulate your appetite. So while the original study suggests that the appetite change is due to blue light affecting the appetite-regulating part of our brain, it could be possible that the blue light is also disrupting our bodies' ability to create essential hormones.
Our parents and grandparents used to read a book (real, not electronic) before bed, whereas nowadays we're scrolling through IG until we're close to passing out. Turns out, they were on to something. Personally, I'm terrible at staying off the phone immediately before bed and immediately upon waking up. I am constantly laying down, reaching for my phone, which evidently is not the healthiest habit. With all this research on the negative impacts blue light has on our health, I will definitely be making a conscious effort to step back from the phone. Will you be lessening screen time with me? Sound off below, I would love to hear your thoughts!
Images: Giphy (2)
New Study Finds You Literally Can't Help It That You're So Popular
You know that feeling you get that you're better than everyone else? Well, you're actually right about that. It turns out the ability to social climb is embedded into your genes. So you literally can't help it that you're so popular. Sorry for letting you fall, Gretchen. You were right all along. A new study by Kings College in London found that your genes actually determine 50% of whether or not you will be socially mobile. The other half is basically determined by being rich which like, yeah duh we knew that already. According to the study, children who were born with the popularity genes tended to score better on all of their tests, regardless of how educated or wealthy their parents were.
This probably explains why even when we don't want to do work, we still succeed at everything we do. Think Elle Woods in Legally Blonde just casually taking her LSATs and getting into Harvard.

This study was the first to find substantial proof of "genetic influence on children's social mobility" aka, what we've known all along, that some people are just born popular. Using a sample of 6,000 twin families (it's always twins, isn't it?), researchers measured whether or not children were able to measure up to the education status of their parents. So like, if your kid scores high on their tests even though you didn't go to college and just run like an Etsy shop or whatever, that child is upwardly mobile. If you're rich AF and went to an Ivy but your kid failed their tests, then your kid doesn't have the popularity gene and isn't upwardly mobile. Honestly, this test seems kind of mean, which I guess is perfect for popular people.

Unfortunately, this also means some people are just born to fail, which explains the trust fund bro we dated who had everything handed to him yet still ended up arrested for selling oregano to a police officer. Even when their parents were already educated and successful, the kid could still end up becoming a DJ or street magician so like, thank god we were born with the right genes. Can't help that things come so easy for us!
There's A Scientific Reason You're Such A Bitch During The Summer
If you're looking for the perfect excuse to get out of doing shit for other people this summer, we've got just the thing for you. There's a new study in the European Journal of Social Psychology that says people in uncomfortably hot environments are much less likely to help others. Basically, summer is making you a bitch.

We've always loved complaining when we're too hot, but now we have science to back us up. The researchers found that there's a strong link between temperature and "prosocial behaviors," which means that when you're hot, you're not going to do anything that doesn't actually benefit you and you'll have zero tolerance for socializing or making small talk.
Anyone: How are you doing?
Me:

One of the examples they use is employees in retail stores. If the store is too warm, the employees are going to be bitches and not offer to help you with anything. If you need something in a different size, you'll be stuck sweating in the fitting room while the employees, like, sit around and talk shit about you. We're always complained that stores are too cold, but at least that means you'll be getting better service?
The study also found that people who are uncomfortably warm are way less likely to agree to fill out surveys, which is very useful information. Next time you're in a parking lot and some lady harasses you to sign a petition, just mumble something about it being hot and run to your car. You're not being rude…

Lastly, the researchers concluded that hot environments made people more fatigued, so it's completely reasonable to take two naps a day in the summer. Basically, this whole study is just giving you excuses to do all the things you already do, and we're totally here for it. Thanks science, gotta go take a nap now!
Study Proves People Who Stay Friends With Their Exes Are Actual Psychopaths
Don't you just love it when scientific studies work out in your favor and reaffirm your destructive lifestyle choices? Like that time some docs said that drinking Champagne helps fight off Alzheimer's (turned out not to be true but whatever) and the other time when Italy somehow found that eating pasta makes you skinny (Go home Italy. You're drunk). And while this newest study on people who stay friends with their exes doesn't necessarily benefit me in any way personally, it does prove that something I've always thought to be true is actually a scientific fact (meaning I'm right, per usual). So what is this study? One that finds that people who stay friends with their exes either a) just want to get laid. Obvi. Or b) display fucked-up behaviors like narcissism, insensitivity, and just overall being a dick. Also, obvi. Brb. Mass texting this to every one of my friends who told me they "don't want to lose the friendship." I see you. I see all of you.

So this company Science Direct, who I guess just had nothing better do to that conduct a study we all already knew the answer to, took 861 men and women and asked them questions about why you stay friends with ex partners and then had them rate the different reasons in terms of importance. Men rated being able to booty call their exes higher than women did. Wow, Science Direct. Thank you for your groundbreaking discoveries. You know, this is legit why we need women in STEM fields. All Science Direct needed was literally one female scientist and she would have told them the answer to this pressing question and saved probably millions of dollars in funding. #WomenInStem. Anyway, people who chose to stay friends for practical purposes showed higher "dark personality traits" like disagreeableness, manipulativeness and exploitative tendencies. Also see: "being an asshole." Or like, Jax Taylor and James Kennedy. In fact, now that I think about it, this entire study could have been proven by watching one singular episode of Vanderpump Rules.

In conclusion, when your ex late night texts you one day and says they miss your friendship, you ignore that shit because they're either just trying to sleep with you or murder you. There is no in between.
How French Fries Are Literally Killing You
I feel like scientific studies regarding food can really go either way. There are the kind that tell you something you thought was bad for you actually has health benefits. Ya know, like the ones that says cheese and red wine are good for you and shit. And then sometimes, these studies are culinary cock blocks and just ruin your whole life day. The study I'm about to break down for you is the latter because science now says that if you eat fries, you're more likely to die. Well isn't that just fucking wonderful.
Look, it's not like I've ever been under the impression that fries are good for you, but death? That seems a bit much, no? The study at hand looked at the potato intake of more than 4,000 people between 45 and 79 years old for eight years. During that time span, 236 of those people died (bummer) and those 236 people, as a whole, had a higher frequency of fried potato eating. So you're telling me this isn't just French fries, but tots and hash browns too? OH HELL NAH!

Getting even more specific, there were findings showing that those who ate fried potatoes at least twice a week had double the risk of death. Way harsh, Tai. Tbh, the whole twice a week kinda makes me feel better. I mean, that's a fucking lot of fry eating. You can probably guess why fry consumption and death are related, but for the people in the back, researchers guess it has something to do with the ridiculous amounts of salt and fat in fried potato products. That, or the people who are eating fried tots all the damn time probably don't live the healthiest of lifestyles to begin with so they're probs at a higher risk for heart disease anyway. Take your pick—whichever helps you justify your poor eating habits sleep at night.
One positive from this buzzkill study is that there were no signs that tie death to the consumption of other forms of potatoes. So like, mashed potatoes are Gucci. Phew. Also as I learned from my AP Psych class, correlation does not mean causation, so you scientists can go shave your back now.

So there you have it: don't eat fried potatoes more than once a week. But look on the bright side. At least it isn't pizza.
This Scientific Study Explains Why Taylor Swift Is Such A Psycho
Thank god we all had our feelings surgically removed a long time ago, because love doesn't just make you blind, crazy, and/or annoying to everyone you encounter. Apparently, love is literally an addiction for some people, and now that I think about it, everything makes so much more sense now. Kylie and her ultra-mediocre rapper ex? The contestants of The Bachelor Nick Viall? My friends who blatantly disregard my romantic advice even though they fucking asked me for it? They're all love junkies—and clearly I need to stop enabling them by listening to their problems/buying Kylie lip kits/watching anything Nick Viall ruins with his presence.
In a paper published this spring, psychologists pointed out that there are a bunch of surface similarities between romantic relationships and substance addictions: personality changes, obsession with the source of the addiction, and doing weird shit to get their fix. If you have basic powers of observation, this should sound familiar—who hasn't been forced to sit back and watch as their friend totally changes for some fuckboy? If you don't believe me, believe science. To prove their point, researchers analyzed 60 years of studies on romantic love and addiction. Their conclusion? People can absolutely get addicted to love, but it's not always a bad thing (or so they claim).
The authors of the article described two theories of love addiction: narrow and broad. The "narrow view" could pretty much be summarized by Taylor Swift's love life/general existence. This kind of addict feels alone and desperate when they're single, so they immediately replace failed relationships with a new one even though yesterday, they literally said they would never love again. When they're in relationships, they tend to be clingy, possessive, and prone to mind-games. Wow, was Taylor the main subject of this study or did we just hit the jackpot?

Researchers think that this behavior could stem from untreated daddy issues the same kind of abnormal brain processes that are present in other addictions—and much like substance abuse, it tends to fuck up your relationships with everyone, not just the boyfriend du jour. So is T-Swift secretly a drug addict? I mean, this does explain her weird obsession with cats. The paper describes this theory as the "narrow" view because it only applies to extreme cases—the criteria for fitting love addiction is, ya know, narrow.
The "broad" view of romance, though, looks at love addiction as a spectrum. According to the psychologists, love is just another "appetite" to satisfy, like eating when you're hungry or chugging a bottle of wine when you've had a shitty day. In the same way that most people can eat without bingeing (much), most of us can get our romantic fix without turning into a psycho. Basically, this theory claims that we're all a little addicted to love, and it's only extreme cases that we have to worry about IRL. Which totally explains why most of the time you DGAF about guys and your heart is the temperature of a meat locker until Jason didn't text you back last Thursday even though he was supposed to come over so you drove by his house and left him 30 voicemails.

Researchers didn't pick one theory over the other, but either way, they concluded there's plenty of support for the claim that love can become an addiction. Besides, a bunch of other studies have shown that love activates similar brain pathways as drugs—so Kesha was right. The only difference being that molly makes you fun at parties, while love makes you write unnecessary Facebook posts. So does all this mean we can get Taylor Swift into a rehab program so she can stop annoying us for a minimum of 30 days? Please let that be the case.