Danica From 'Vanderpump Rules' Called Jax Taylor 'Disgusting'
This season of Vanderpump Rules has been a frustratingly mixed bag. For every hilarious one-liner or moment of genuine drama, we've spent an hour watching Jax be an asshole or Dayna pretend to care about Max and/or Brett. It's safe to say this has been one of the weaker seasons of the show, but there have still been a few bright spots. Of course, we got to see pure coke rage Jax make his return, but I've mostly been enjoying the energy of the new women on the show—especially Danica Dow.
Danica isn't a full-time cast member, which means we haven't gotten a lot of details about her life, but we know that she's an assistant manager at SUR, she's gotten suspended for fighting at work, and she has at least two ex-boyfriends with restraining orders against her. I'm intrigued. Last month, Danica clapped back at Stassi for a tone-deaf tweet about working at SUR during the pandemic, and this week, she went on the Not Skinny But Not Fat podcast, hosted by Amanda Hirsch, where she shared her thoughts on some of the other VPR OGs.
First up, who's number one on Danica's sh*t list? Ding ding ding! It's Jax! Danica said, "I was blocked right when he found out that I was gonna be on the show. He's disgusting. He is gross. He and I had never even talked before them."
What a clown. I totally get if some of the OGs aren't excited to pretend to be friends with half a dozen new people, but Jax and his block button need to calm the f*ck down. Bravo still made half the season about his dumb wedding, so he really has no reason to be so angry about the new people on the show.
And in case you've been skeptical of everyone on the show acting like Jax still works as a bartender, Danica said that Jax works at SUR "a total of like, five times a month." Yeah, okay. I'm sure that's just during filming, and he's drunk the whole time. Sounds like a hard job.
Danica also talked about her friendship with Scheana, but she threw a little shade in the process. She said that she's "close" with Scheana, but that they've "struggled a little bit lately" as Danica has gotten closer with Dayna. Danica added that Scheana and Dayna are fine with each other now, but that Scheana is "a little possessive over her friends," so she doesn't want Danica to be too close with Dayna. Ah yes, classic Scheana. Honestly, when people call her boy crazy, they're conveniently forgetting that she's the exact same way with her female friends. I love Scheana, but she's always been like this.
And of course, Danica also talked about calling Stassi out on Twitter. She said that Stassi's tweet about SUR "triggered" her, and that many of the other SURvers who aren't on the show were also upset by the tweet. And of course, she got plenty of backlash from Stassi stans, including some death threats. Ah, Vanderpump Rules fans, the most sane people in the world. Danica teased that they talked about the tweet on the VPR reunion, so I'm definitely intrigued to see if we'll get some kind of apology out of Stassi.
Danica hasn't been given too many chances to get in on the drama this season, but if coronavirus ever f*cks off and lets them film a season 9, I have a feeling that might change. They have to cut some people from this bloated cast, and I feel like Danica actually has potential to bring some exciting new storylines. Sorry, but I don't want to watch Jax and Brittany bicker forever!
Images: Casey Durkin/Bravo
A 'VPR' Editor Admitted To Making Scheana Look Bad On Purpose
This season on Vanderpump Rules, there's been a lot going on. With a whopping 16 full-time cast members, there are a lot of storylines to follow, and we've seen main players like Jax and Kristen cut out of entire episodes. But even with so many balls to juggle, many of us have noticed that the editors always find time to make Scheana look like a clown. From driving home her boy crazy tendencies, to making a punchline out of her egg freezing process, even to implying that she likes teenage boys, it's all felt a little unfair.
But no matter how much it seemed like the editors had some kind of problem with Scheana, I never thought that my suspicions would actually be confirmed. But recently, Vanderpump Rules editor Bri Dellinger appeared on the Twisted Plot Podcast, and she offered a shocking look behind the curtain of the show we all love to hate. Long story short, our suspicions about Scheana's edit couldn't have been more correct.
When asked about Scheana's edit on the podcast, Dellinger said "If Scheana knows what's good for her, she'd befriend me because my favorite game is finding all the embarrassing things that Scheana does and putting them all in." Yeah, we've noticed. While I've never been an editor on a TV show before, this feels deeply unprofessional. Editing these shows is a complex job—the editors work behind the scenes to structure storylines and cut down hours and hours of footage into neat, 42-minute episodes—but basing your editing decisions on which cast members have kissed your ass more? Nah, that's not right.
Based on Dellinger's comments, this seems like more of a personal game than a basic editing decision. She joked on the podcast that the title of Scheana's memoir should be Death By A Million Embarrassments, because of all her cringeworthy moments that have been shown on the show. It's one thing to make her look a certain way on the show, but that's just rude. Let's be honest, Scheana can make herself look silly and desperate all on her own (she's admitted that some of her behavior is cringey), and the relentless montages of her worst moments just feel like overkill at this point.
But aside from Dellinger's whole vibe toward Scheana seeming petty, she spoke about one situation that I actually find quite disturbing. At Stassi and Beau's engagement party a few episodes ago, we saw Scheana chatting with Stassi's teenage brother Nikolai. Scheana was teasing him about his love life, and then we saw an interview clip of Scheana talking about how young she would date. The clear intention was to make it look like Scheana was flirting with Nikolai, who is a literal child. I immediately felt uncomfortable, and like this was somehow manipulated.
Noooooo. Last summer there was a 21 year old (and looked way older) who i met at a bar and we went hung a few times. That's why I said that. Had ZERO to do w Nikolai. That kid is like a little bro to me. https://t.co/jQdOMaNdQe

— 🏳️‍🌈Scheana (@scheana) May 4, 2020
Scheana felt the same way, and voiced her frustration on Twitter. Whether you like Scheana or not, it's pretty sh*tty for your employer to joke that you're a pedophile, don't you think? Scheana clarified that the interview was taken completely out of context, and she was never even talking about Nikolai. She said that he's "like a little bro" to her, and Stassi also clarified that she never thought anything inappropriate was going on.
Girl, you were harmless. And watching that scene had me rolling. Whoever's saying it's inappropriate is a weirdo. @scheana https://t.co/EFzbU4bmC3

— Stassi Schroeder (@stassi) May 4, 2020
So who was responsible for this uncomfortable joke at Scheana's expense? Yeah, you guessed it. Dellinger called the moment "so funny," saying that "We were watching the scene and were like, 'Okay, this is over the top, I realize that, but how can we resist?' … Yes, I set it to funny music and I added a funny bite, but she did that." I'm sorry, she did what? Made playful small talk with a kid she's known for half his life? Without the (out of context) sound bite, that moment probably wouldn't have even made the final cut, so it's weird for Dellinger to act like she didn't do anything here.
It probably seems like I'm a ride or die for Scheana, but honestly, I don't really care one way or the other. All of these people are flawed, and seeing their negative traits is a big part of what makes the show so watchable. But it's less fun when you know that the whole show has been manufactured to make one person look bad—it's unnecessary, and the show would probably feel more authentic if the entire cast was given an equal opportunity to look bad.
Of course, I'm not naive enough to think that any of these shows are being shown without any kind of guiding hand from the producers and editors. In her interview, Dellinger also shared that this season, Bravo decided that Stassi and Beau are the "special heroes" of the show, which explains why their relationship has been heavily featured, and mostly shown in a positive light this season. This kind of storyline decision is to be expected, but it shouldn't come at the expense of someone else who's equally earned respect on this show.
Clearly, the powers that be at Bravo aren't thrilled with us having this information. The second I heard about the details of this interview, I assumed there was some breach of confidentiality on Dellinger's part, and it didn't take long for the hammer to come down. The podcast episode containing the interview was deleted, along with Scheana's tweet at Andy Cohen claiming that she had tea. As for Bri Dellinger, it wouldn't surprise me if she's no longer an editor next season, because this is definitely not the kind of tea that's ever supposed to become public.

And while I have a deep love for reality TV (listen to my Bravo podcast LOL), even I would honestly prefer not to see how the sausage is made. It's fun hearing about what production pays for, or who's a pain in the ass to work with—I don't need to know about the minutiae of the editing process. But when we can all tell the editing is biased against one person, that's a problem. #JusticeForScheana!
Images: DFree / Shutterstock.com; Scheana, stassi / Twitter
Scheana Deserves Better Than Her Treatment On 'Vanderpump Rules'
Living in quarantine during coronavirus has us doing things we never thought we would: justifying our cleanest pair of joggers as formalwear, going without showering for days on end, and, god help us, confronting the horror that is our front-facing camera for the sake of human interaction. It's hard not to feel like we're living in the Upside Down. Watching this season of Vanderpump Rules is no exception. After years of happily laughing at Scheana's scheananigans (sorry, had to), something shifted this season. Once hilarious, the constant jabs at her now just feel cruel. I never thought this would happen, but Scheana needs a champion, and I volunteer as tribute.
The Show Wouldn't Exist Without Her

I'd be remiss if I didn't acknowledge our herstory. Had Scheana not had an ill-advised affair with Brandi Glanville's ex-husband, we'd lack the crucial link that allowed Vanderpump Rules to spin off seamlessly from The Real Housewives of Beverly Hills. Most people would be reluctant to openly own their role as mistress in an extramarital affair on national television. Scheana not only did this, but she took the heat (being called a "homewrecker" by Stassi seemingly every episode of season 1) and humiliation (never forget her gray tooth) with grace. She's been carrying the show on her back ever since and has given us some of the most memorable storylines. Who can forget her quinceañera wedding featuring the iconic crop top wedding dress? Or her proclamation that Rob can hang a TV on the wall in under seven minutes? She's also the only main cast member regularly interacting with the new sentient globs of hair gel cast members. She does all of this without complaint and laughs right along with us at her cringiest moments.
She's Getting A Misogynistic Edit

Speaking of cringe, the editors have been portraying Scheana as f*ckboy man-hungry for several seasons since her divorce. And for a while it was pretty on point and funny, mostly because the editors were using Scheana's own words to troll her. This season, new cast members like Max and Brett are piling on, and it's no longer fun. It's one thing to string together a masterful, symphonic compilation of the 97 times Scheana uttered the word "Rob" in season 6. But to allow two indistinguishable greaseballs who just arrived on the scene and have zero credibility to openly disrespect her on camera and call her "boy crazy" and "middle-aged" is a bridge too far. Off camera, Lisa has joined in and called her "desperate", and an episode of Watch What Happens Live featured a "Desperate-O-Meter" to measure this alongside various clips of Scheana interacting with men. Meanwhile, Max goes from banging Scheana to Dayna to Vegas Baby Scheana in a matter of weeks and is now being inexplicably included in scenes with main cast members. It be ya own editors, which brings me to my next point.
She's Being Portrayed As One-Dimensional

No one is denying that Scheana enjoys male attention and is clearly looking for a serious relationship, despite her claims otherwise. But that's just one part of her and, unfortunately, it's the only side of her the editors are allowing us to see. Throughout this season she's brought up her egg freezing process and subsequent surgery, yet it's constantly being minimized and reduced to a punchline. Her fellow castmates either barely acknowledge or ignore the subject when she brings it up. I can't say I'm totally shocked, as self-involvement seems to be a prerequisite for getting cast on this show, but why aren't the editors exploring this storyline a bit further? It's incredibly relevant and relatable, as more and more women are delaying starting a family. And let's not pretend we don't have room for it in this trash heap of a season. If there's airtime for LVP to hide her bra in Schwartz's luggage, a funeral for a lizard who died by negligent homicide, and 12 episodes dedicated to Jax and Brittany's Kentucky Fried Wedding, we could've delved into Scheana's fertility journey a bit more. Then again, letting viewers see her as a complex woman balancing her dating life with her desire to one day have a family wouldn't fit the narrative of Scheana as desperate psycho.
I love a good troll as much as the next Bravo fan, but Scheana's treatment of late goes far beyond the fun shade we enjoy as viewers of Vanderpump Rules. It's also tired at this point. She's been the punching bag on this show for far too long, and it's time we give her the respect she deserves. A couple of seasons ago I could have never imagined coming to Scheana's defense, but hashtag it's all happening.
Images: DFree / Shutterstock.com; Tenor (3)
Celebrities Who Are Failing At This Whole Social Distancing Thing
Hello, friends. Today is day seven of my isolation. I have watched the entirety of the new series The Stranger on Netflix. I have finished two novels and begun a seven-book YA fantasy series. I cannot remember my last shower or my last vegetable. This is life in quarantine. Sorry, I usually only get this dramatic in my nightly diary entry, but we are in strange times. I'm sure many of you are experiencing the same thing as me, except with slightly more fresh air and slightly less pizza (I totally believe you!). But you know who apparently hasn't heard about this global pandemic that the rest of us are doing our best to slow down? Celebrities! Of course, there are the celebrities that are trying to help, and the celebrities that are embarrassing themselves on social media, but there are also the ones that apparently haven't heard that we need to be responsible citizens and practice social distancing, self-isolation, and quarantine. Shall we take a look at the celebrities whom history books will deem responsible for the spread of coronavirus?
Hannah Brown and Tyler Cameron
Look, guys. I know the pheromones you're emitting right now are like, really strong, but so is the coronavirus, so I had really hoped that for the sake of humanity you would have been able to keep it in your pants. But alas, once again, I expected too much out of people that signed up for a reality dating show just so that they'd never have to work a real job again. 
A few days ago, Tyler picked Hannah up at the airport and on Tuesday (Tuesday!!!!!) they were out on the beach with a group of friends, playing volleyball, and definitely getting closer than the recommended six feet. I hope your date was so cute guys, back here in the tristate area we'd love to be doing that too if only we weren't busy dying! And, it gets worse. They finally decided to go inside, but it's not just the two of them. Hannah joined TikTok and posted this video of her "quarantine crew" at the pool, which includes EIGHT PEOPLE, clearly not social distancing or keeping their gathering small to the tune of "Savage." Savage indeed, Hannah and Tyler. SAVAGE INDEED. 
Drake
Last week, the NBA suspended their season due to coronavirus. Have you ever seen that in your lifetime? I certainly haven't, and I talk about how old I am more often than Jessica from Love is Blind. So, naturally, maybe you wouldn't want to hang out with someone whose job had been unprecedentedly shut down due to the invasion of a global pandemic. Not the case for Drake! He decided to hang out with Kevin Durant at the Nice Guy in West Hollywood. I guess even when people are dying, there's champagne to be drunk and women to be hit on! Someone's gotta do it! (They don't.) Thankfully, once Durant tested positive, Drake decided to do the right thing and self-isolate. But don't feel bad for the King of Toronto, because while you're rolling around on a yoga mat on your dirty floor trying to follow an online Barre Method class (hypothetically!), Drake is working out on his home basketball court. Can I quarantine there?
Scheana
This past Saturday, the day my city ordered all restaurants, bars, daycares, and gyms closed and I ran to the grocery store in a panic, Scheana invited all her friends to party in Palm Springs. Here's the exact quote: "Any of my friends working from home this week should come join me for a Palm Springs quarantine!" the 34-year-old reality TV personality tweeted on Saturday, March 14. "I will continue to live my life in Palm Springs or MDR w my friends and not live it in complete isolation or fear. Simple as that. Call me 'ignorant' but I'm not gonna stop living!" Okay Scheana, you're ignorant. What? You told me to! This whole season of VPR Scheana has been talking about freezing her eggs, but now I'm wondering if she should be allowed to procreate?
I will continue to live my life in Palm Springs or MDR w my friends and not live it in complete isolation or fear. Simple as that. Call me "ignorant" but I'm not gonna stop living!

— 🏳️‍🌈Scheana (@scheana) March 14, 2020
Naturally, people jumped on Scheana's tweet, basically calling her an idiot, which she kind of is, sorry. Her excuse? She just came back from a work trip, doesn't watch the news (!!!) and wasn't fully up to date on coronavirus. Scheana, let me tell you what the cop told me when he pulled me over for going 52 in a 25: ignorance is not an excuse! Reread your manual! 
Jared Leto
And finally, we arrive at someone so out of touch, he didn't even know that we were in the middle of a global medical crisis. That's right, Jared Leto claims he was on a "silent meditation" with no access to his phone for the past 12 days. First of all, ew. Second of all, were you really, Jared?? Because, as someone pointed out in the comments, he still managed to post pictures of himself in Gucci T-shirts during that time. And sure, his team could have posted for him, but did a celebrity really go on a trip where there was no possible way to get in touch with him? What if they decided they wanted him to play the Joker again?!! Although, if you told me that Jared thought he could communicate with his team members by cutting off a lock of his hair, sprinkling it over a fire that he built himself, spinning around three times and singing exactly one half of the song "Kumbaya", I would believe that. So maybe he really did go into the desert without a phone. Regardless, I hope you enjoyed possibly spreading coronavirus on your rich people trip, Jared! 
Evangeline Lilly
On Tuesday, after millions of us were already locked inside, The Hobbit and Avengers star Evangeline Lilly was totally unbothered. She posted that she had just dropped her kids off at gymnastics camp—but don't worry, they washed their hands first! She said that she values "freedom over life," which sounds like something she wouldn't be saying if she knew someone dying because of a ventilator shortage. Obviously, freedom is important, but right now we have the freedom to make good choices, and we should all be exercising it!
And those are some of the celebrities that decided they didn't need to help us flatten the curve. I hope they all enjoyed their time coughing on each other, while the rest of us just try and remember our work laptop password. Now if you'll excuse me, I have to take a conference call from my bed. Stay safe, friends!
Images: Kathy Hutchins/Shutterstock; enews, champagnepapi, jaredleto/Instagram; Scheana/Twitter
Scheana Shay Is Releasing New Music & Here's What We Know
Here's a sentence I never thought I'd say: Scheana Shay has given me something to look forward to. Yesterday, the Vanderpump Rules star and self-proclaimed brunette Britney announced that she's been working on new music. To be clear, I'm not excited about the music itself—I'm excited to see it absolutely skewered when she performs it in season 7 of VPR. Every single detail she gave about said music is f*cking hilarious, as is the fact that Bravo's article about this refers to it as "huge career news." I'm sorry, but didn't Scheana herself admit in season 6 that she didn't see music as her career? Anyway, read on for details on the death of pop Scheana's new music.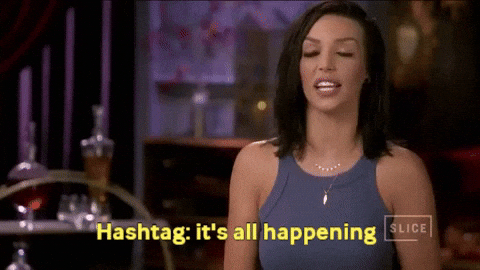 Apparently, this is Scheana's first time making music in five years. I guess time flies when you're addicted to Snapchat filters. The first of Scheana's new music is a song called "Better Without You," and it's a breakup song. Specifically, a breakup song about her divorce from Shay—AND about her break up with Rob Valletta, the guy who gave her verbal diarrhea for all of last season. Honestly, I'm a little surprised that the divorce from her high school sweetheart-turned-opiate-addict only merited half of a song. Then again, she now claims she was thinking about Rob even on her wedding day, so I guess I should be surprised she's willing to admit Shay ever existed. But whatever, if she compares their d*ck sizes half as much in this song as she did on TV, it's guaranteed to be a banger make everyone uncomfortable.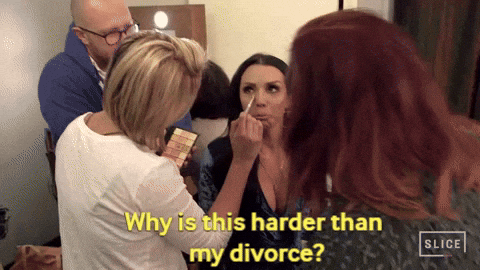 Scheana further threatened teased a song called "Do It Now (Get Naked)," for which she says she'd "have to do a music video." Do you, though? Do you HAVE to?
The worst best part? Scheana feels that she has "new swag" now (as in, since her days performing on the SUR bar), a phrase that means nothing but has apparently given her the confidence to get involved with the songwriting process for the first time. Frankly, I'm a little relieved and surprised that she wasn't behind the lyrical genius of "Good As Gold," but I can't say I have high hopes for whatever lyrics she does come up with. And before you yell at me for being judgmental, allow me to remind you that the title she's announced is "Do It Now (Get Naked)." When you're right, you're right.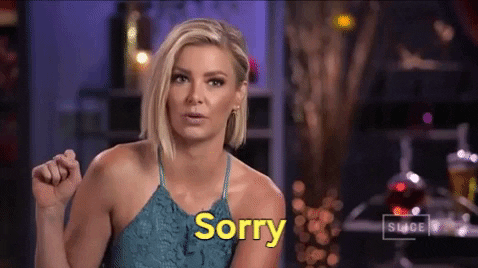 The grand total of Scheana's "big career news" will be five songs, including a "bad reputation" track that sadly confirms she will be drawing inspiration from the worst of Taylor Swift. Apparently you can hear teasers of "Better Without You" on the latest episode of Scheana's podcast "Scheananigans" (gag me), but that would require actually, like, listening to Scheana's podcast. Personally, I'm going to wait for season 7 of Vanderpump Rules to enjoy Scheana's new music. Because no matter how inventively I try to sh*t on it now, I know Stassi will do it better.
Images: Giphy (3)
The Juiciest 'Vanderpump Rules' Social Media Drama From This Summer
On a scale of 1 to Jennifer Aniston's nipples in every episode of Friends, how excited are you for season 7 of Vanderpump Rules? The show hasn't even aired a trailer for the upcoming season, but they're clearly filming their juiciest episodes yet. How do we know this? Their social media drama, of course! Social media is an echo chamber of narcissism, debauchery, and bullsh*t, so obviously it's where attention whores who have no other creative outlet or means to find contentment or validation reign king. Here's the lowdown on the juiciest Vanderpump Rules social media drama this summer.
Lala Kent's Following List
Lala Kent is the realest b*tch on the show. Well, not externally, because she's pumped full of silicone and fillers. But as your middle school guidance counselor said, "It's what's on the inside that counts." Not that you listened to her, because she wore adult braces and bought clothes from Talbots, but it totally applies here. Anyway, Lala is very selective with who she follows, so her following list on Instagram is always a good go-to to see what's up. Who is she following? Logan Noh, who spread rumors that he had a gay affair with James Kennedy, with whom Lala is not on good terms at the moment. The enemy of your enemy is your ride-or-die, right?
But who isn't she following? First off, her own fiancé. And he doesn't follow her back. How very Justin Bieber of him. But she legit did that to keep him under wraps and the cat's kinda out of the bag because he proposed to her and gave her an engagement ring so big you can see it from the 405. Even more interesting, though? She's not following Billie Lee anymore, who she was buddy-buddy with last season. We'll get to that in a moment.
Chrissy Teigen's Tweets
Chrissy Teigen is known for being pretty candid on Twitter as much as she's known for being obsessed with Vanderpump Rules, so it was juicy AF when she told all 10 million of her followers that there's a couple of "Vanderpumpers" she does NOT like.
For the record, any interaction I've had with kim or nene has been delightful. And hilarious. All the housewives, really. There was only one vanderpumper that needed a good push back down to earth

— christine teigen (@chrissyteigen) April 24, 2018
Who could that "Vanderpumper" be? My money's on Scheana because…well, I'm mature enough to admit I'm immature enough to be biased and I just do not like her. But whatever. No personal questions, please.
Jax Taylor's Instagram Freakout
Jax Taylor is prone to a lot of social media hate, and he is quicker with the block button than Jonathan Cheban is. But he rarely goes on social media rants. For example, he could've easily stuck up for his now-fiancée Brittany when she was being body-shamed, but he didn't. He could've stuck up for James Kennedy after he threw James under the bus and made up a rumor that he cheated on Raquel with Kristen, but he didn't. So he decided to pick a really weird hill to die on: when someone told him that they hoped his dog gets run over by a car. Whoa. Way harsh, Tai.
Look, as any sorority girl would tweet, "I honestly love dogs more than boys," and that's true. Dogs being better than humans is an incontrovertible truth. But Jax throwing a sorority girl level fit on social media is just kinda weird. Like, you'll let people insult you and your friends on the regular, but this is where you draw the line? I guess Lisa's Vanderpump Dogs foundation has been really making an impact on Jax.
Billie Lee's Feud With The Entire 'VPR' Cast
Okay, so last season was one big competition to see who could be the most vocal about how inspiring and wonderful Billie Lee is. And it's true—her journey is incredible. But this summer the claws finally came out on social media. And it's about damn time, because science shows that the amount of inspirational quotes you post on social media is directly proportional to how ridiculous you are in real life. Okay, that study hasn't happened yet, but I'm currently crowdsourcing the funding for it, so hit me up in the comments. But for real, science has already proven that those gym selfies you take may make you a narcissist, so it's only a matter of time before Harvard gets on studying inspirational quotes too.
Anyway, Billie Lee first caught our eye on Instagram when she called everyone out about being excluded in the planning of SUR ladies' night, and wasn't tagged in a picture promoting the event. Stassi and Tom called her melodramatic, and since it's Vanderpump Rules, this was only the beginning.  A few weeks later, Billie posted an Instagram about hosting a brunch with James Kennedy and threw some shade at some of her SUR family, most of whom were off partying in Mexico.
Billie Lee and the whole gang still follow each other after the tiff over ladies' night, but interestingly enough, she and Lala don't follow each other. Could she be the rotten egg Billie Lee was throwing shade at?
Kristen Doute Calling Corinne Olympios Satanic
Look, in terms of star quality, Doute's gone downhill. She's no longer Crazy Kristen, and she doesn't deliver when it comes to quotes that I can use in reaction gifs, my Hinge bio, or on my tombstone. And Corinne hasn't really been delivering either in those departments since her Bachelor days. A Doute vs. Olympios brawl is very interesting me to me, and also very necessary for their careers. So it was deliciously dramatic when Kristen dropped this gem on her Instagram story:

Corinne has yet to respond, but I have been waiting with bated breath for the story behind this. Kristen, please deliver!
Adam Firing Shots At "Haters"
Okay, so we were wrong: Scheana and Robby Hayes weren't dating. It was probably just a publicity stunt. But we were right about Adam and Scheana hooking up! Looks like Scheana has a type: guys that are so vain that they probably FaceTune their own d*ck pics. Much like Billie Lee, Adam really didn't deliver on the drama last season. He was literally used as a prop. So Adam followed in Billie Lee's footsteps and decided to start sh*t on Instagram. And he decided to do it with a pic of Scheana with a caption that was a sophomoric attempt at shade.
Adam is really taking a page out of Taylor Swift's playbook here, thinking that acknowledging that you know the criticisms people are leveling at you amounts to any sort of real response or ownership of your actions. It doesn't, so take your fingers off the caps lock, k?
Shay Firing Shots At Scheana
Finally! Some fire from Shay! It's always fun to get some new blood in the mix. You probably remember Shay from the first few seasons of Pump Rules. If you don't remember him, I forgive you because he was pretty forgettable. His silent demeanor was often eclipsed by Scheana being…well, Scheana. During the reunion, Scheana was weirdly singing Shay's praises after airing him and his personal problems out for ratings (and attention). She said Rob was quick to break up with her because of the show, while Shay stuck by her. Aww, so sweet. Does that mean they've kissed and made up?

Oops, guess not.
Long story short, this season is going to be amazing. Buckle up, betches.
All The Drugs The 'Vanderpump Rules' Cast Has Admitted To Using
It's no secret that sobriety plays a small role in Vanderpump Rules. But while the Vanderpump Rules cast is open about their drinking, we've never seen so much as a bong on camera. (We know they're smoking weed. They've all admitted to smoking weed.) This isn't exactly surprising. But it was a pretty refreshing change when the Vanderpump Rules cast finally opened up a little bit about their use of drugs this season. Too many impressionable youths are watching this show for the cast not to disclose that their 72-hour benders, impossibly tiny figures, and frequent meltdowns are fueled by a little something extra. They're open about the damage alcohol has caused—I'm glad they're being open about this too. Here are all the drugs the Vanderpump Rules cast has admitted to taking, not counting drugs they are prescribed, because I don't want to get my ass in trouble with HIPAA.
Kristen Doute/Stassi Schroeder
Drugs: Adderall, Xanax, marijuana
Kristen and Stassi both made this pretty easy for me. They've openly discussed their Adderall and Xanax use—Stassi on camera as well as off. Quick highlight reel of Stassi's on-screen season 6 drug references: blackout on tequila and Adderall at her birthday party, Xanax and alcohol during the finale. For Kristen, we have her "Xanax and edibles" refrain about her travel anxiety in Mexico, plus some pretty explicit IG stories of late including her smoking a bowl and a collection of her beside prescription bottles. Side note: The Xanax may very well be prescribed. But mixing it with alcohol/other sedatives means they're def not taking it AS prescribed.
We've discussed Stassi's super scary mixing of alcohol and Xanax at some length. But in case you need a refresher: Side effects of mixing Xanax and alcohol may include: siding with your douchehat boyfriend, inappropriate smiling because you don't know WTF is going on, and literally dying. Do not do this.
As for the Adderall use, Stassi admits to abusing it to get through long shooting days, keep her weight down, and drink the required amount of alcohol for a reality star without passing out. Ugh. Bravo, take better care of your people.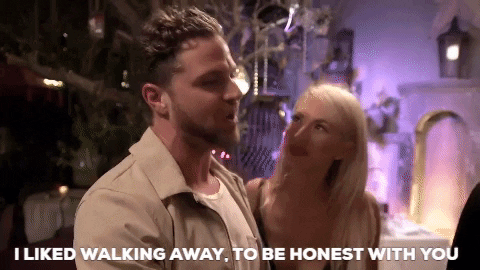 Scheana Marie
Drug: Marijuana
We all knew that Scheana was a "craaazy pothead", hence repeating herself every single episode of this season. What I didn't know is that Scheana was actually sued in 2016 for pot smoke pouring out of her apartment. Yikes. So ya girl does, in fact, smoke. But just in case we weren't clear enough at this point, she's also been IG storying what seems to be a weed tour through Hawaii. I guess once the entire internet roasted the use of weed as her excuse for her Robsession, she decided she needed to develop some receipts in a hurry. Which, yeah, if you're going to claim weed gave you the level of foresight and mental acuity of the cast of Pineapple Express, I'm gonna demand you back that up.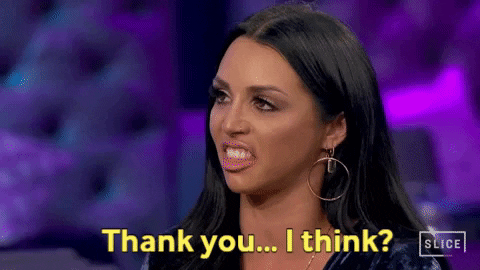 Lala Kent
Drug: Marijuana
Like Scheana, Lala too has referenced her own weed smoking at some length. Less than you'd expect for someone who claims that Tupac's "spirit lives inside her," but some. (I love a good stoner girl, but I can't help calling Scheana and Lala out here. They've always been in that weird guy's-girl, wannabe-hood zone that aligns itself with exclusively taking two hits for the 'Gram.) On her horrifying episode of Juicy Scoop with Heather McDonald, Lala says she's quit smoking, and switched to natural remedies. You know, like sucking on a "baba," or on a dick. Starting to think we disagree on what "natural remedy" means.
Lala, after one hit off a blunt:

Everyone Else
Drug: Marijuana
Katie and Tom both seem like they've been hitting the edibles fairly heavily this season, which Katie admitted to taking before her wedding. Katie specifically mentions going to dispensaries because "they have lots of candies and chocolates and I like to eat the edibles." And while Schwartz never admits to indulging himself, can we at least agree that he really, really seems like a die-hard stoner? (See: always wearing sandals, no real ambition to speak of, etc.)
Here's one of my fave Schwartz-HAS-to-be-stoned-here GIFs: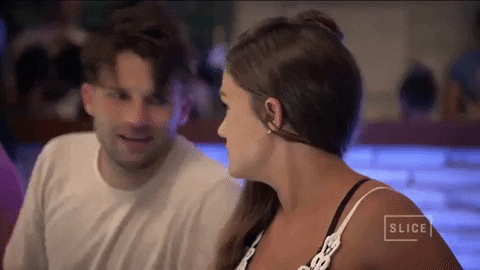 As for the rest of them, James Kennedy talks about having been "first in line" at "all the clubs and clinics" since they let you in when you're 18. (We get it James, you're young.)  Jax and Brittany have video evidence of them lighting up in an airport bathroom, and Jax mentions that he picked the habit up from Brittany's parents. Possibly the cutest fact about this couple. We know Ariana smokes as well from the time she referenced "hiding the bong" from Sandoval's mother. (God, I pay way too much attention to this show.) I don't have specific evidence for anyone else, but I'd assume Raquel at least needs some kind of memory-reducing drug to have not yet dumped James.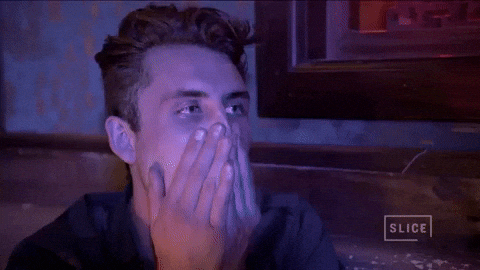 As for the burning question I'm sure you all had: We have no concrete evidence that anyone is doing coke. Plenty of people (Sandoval included) have suggested that Jax has a serious coke problem, but we don't have any evidence other than his six nose jobs and everything he says and does on camera. All around, it seems like we're dealing with a group of semi-stoners, a lot of anxiety disorders (don't act like you wouldn't develop one too), and a hopefully waning Adderall problem from the early years. Basically, your sorority pledge class. Celebs, they're just like us!
Images: Giphy (5)
5 Reasons Scheana And Robby Hayes Are A Perfect Match
As tough as it is to accept, everyone deserves love, even the people you love to hate the most. And you know what? It's kind of sweet when two scummy people find love together, because it's like they suck so much that they deserve each other. Just think: Chad Kroeger and Avril Lavigne. Bella Thorne and Mod Sun. And now, Vanderpump Rules' Scheana and Robby Hayes. They're reality TV's new golden couple, if the gold is merely spray paint. As much as I can't stand the sound of Scheana's voice and Robby's very existence makes me question my own will to live, I've got to admit these two are perfect for each other. Here are 5 reasons Scheana and Robby Hayes were actually meant to be together.
1. Their Cringeworthy "Careers"
There are few careers that are more cringeworthy than being a professional reality television star, chief among them being an "influencer." The job literally entails FaceTune, FitTea, and fake followers, and only Robby and the girls that I work out with at DogPound are shameless enough to call themselves "influencers" and expect people to take them seriously. And let's not forget Scheana's side hustle: her illustrious music career, which she's been pursuing on and off throughout Vanderpump Rules. How can we forget that time she claimed she was always told that she looked and sang like Britney Spears? It was probably one person who told her that, one time, and that person was Helen Keller. Robby and Scheana's shamelessness when it comes to their "careers" makes them the perfect match!

2. Scheana Will Never Have To Stop Saying "Rob"
What's more of an abomination on the ears than "Good as Gold?" (Besides Laura Leigh's speaking voice that made her sound like Minnie Mouse if she is only capable of breathing in helium, I mean.) Answer: Scheana carrying on and on about Rob Valletta. It was seriously like she had Tourette's, and her tick was not-so-humble brags about Rob. Her excuse for incessantly talking about him this season was that she smokes a lot of weed and can be so forgetful when she's high that she will get really repetitive. The only thing I repeat when I'm high is stuffing my face with junk food several times in a row, so I'm calling bullshit on that one. Since she's dating Robby now, she'll never have to stop saying "Rob." She can just say that she's calling Robby "Rob" because he should be going by a name that doesn't make it sound like he's still in junior high anyway. It's a win-win.
3. They Essentially Have The Same Roles On Their Shows
Robby and Scheana aren't exactly the villains on their shows. They don't concoct schemes to sabotage others, and they generally don't try to start shit with others unless provoked. In fact, they both want to be liked—almost to a fault. Yet we find them so very irritating, even more so than the actual villains on their shows. If anything, we love the Stassis and the Chads of their respective shows because at least they're charismatic, have a backbone, and their screen caps are so memorable that they make good lines for Hinge bios and memes. Scheana and Robby are both pretty spineless, so honestly I'm not sure how they ever get anything done together. I'm also pretty sure not having a backbone is how Scheana is able to stick her ass out so far for her Instagram pics, but I suppose that's neither here nor there.

4. They're VERY Conscious Of Their Social Media Presences
In the world of influencers, Robby Hayes and Scheana are basically a low-rent Alexis Ren and Jay Alvarrez. We wouldn't be able to recognize them without a Snapchat filter or copious amounts of FaceTune, and if we're being honest, we don't know how they recognize themselves when they look into a mirror without any sort of editing. Just think of all the cheesy photos we'll have to endure of them fake laughing, kissing, and looking off into the distance as if they're as profound as the motivational quotes they use as captions. Just think about how their wedding gift bags will just be FitTea, Diff eyewear, and Lokai bracelets. And before I lose you because you're rolling your eyes so hard, at least think about all the passive-aggressive posts they'll make once they break up. Okay, are you excited now?
5. They Can Share Hair And Makeup Products
Robby Hayes is so into his appearance that he puts pageant queens, Arizona State sorority girls, and Met Gala attendees to shame. Even Tom Sandoval is all, "This guy is a bit much," and Sandoval has a braid guy on speed dial and shaves his forehead. We can't even imagine the beauty regimen Robby does every day. We're sure it's inspired by that scene in every finance frat bro's (and probably Robby's) favorite movie, American Psycho, where Patrick Bateman recites his morning ritual. No one would empathize with the amount of effort this guy puts into his looks more than Scheana. I mean, would you even recognize her without mink eyelashes and copious amounts of fake tanner? How can we forget that time Schwartz called Scheana a "bootleg Kardashian?" You know a relationship is #goals when you have a date night at DryBar and invest in La Mer skincare products together.

Images: Shutterstock; Giphy (3)