This Fake Influencer's IG Posts Got Her Whole Family Arrested
You know how much we love a good Instagram influencer scandal, so I was thrilled to learn about today's story. It has everything: alleged money laundering, expensive cars, a fake influencer, and multiple arrests. Ladies and gentlemen, meet Jenny Ambuila. Her story is reminiscent of the Anna Delvey saga, but like, if her entire family was in on it. I'm still trying to put all the pieces of this story together, but let's go through what we know.
Jenny Ambuila is a 26-year-old woman who is originally from Colombia, but she's now based in Miami. She has two different Instagram accounts, and both have over 10,000 followers. They're both set to private now, but luckily her Facebook page is still public as hell (at press time, anyway), and from Jenny's photos, you'd think she has some serious money. She loves to post about her Lamborghini, her expensive handbags, and her lifestyle of luxe international travel. Before we even get to the whole reason this is all fake, let's first talk about her social media presence. The funny thing is that this girl doesn't seem to have any sort of aesthetic or photo editing skills. Usually with influencers, they have some kind of "look" to their feed, and they take quality photos (or just edit the hell out of them to make them look quality). Jenny's Facebook photos, though, just look like she just hit the "upload new profile picture" button and banged it out right then and there without even applying any filters. She's not even posing! It's tacky as hell, and I love it.

In case it wasn't clear already, Jenny Ambuila might be my favorite person. There is truly nothing I love more than an aspiring influencer who spends all her time trying to seem bougie on social media. What's not to love? This Instagram bio has all of my favorite things: multiple random cities, incoherent job descriptions, and the exact kind of car she drives:

Jenny Ambuila really is that bitch, and her Twitter page is proof. She only has eight followers on Twitter (lmao), but she's still using it to brag about how hardcore her life is:
10 insane days in Vegas. Zero sleep, full time partying & excessive drinking.

— JennyLifestyler (@JennyLifestyler) May 30, 2018
I've got to wonder, with eight Twitter followers and no likes on this tweet, who was she allegedly "full time partying & excessive drinking" with??
Live footage of me scamming men and avoiding all my responsibilities:

I'm obsessed. This whole thing reeks of new money, and so obviously her parents must be loaded, no? Well… no. Jenny is a student at University of Miami, so her lifestyle is bankrolled by her dad, who lives back in Colombia. The problem? Jenny's dad is a customs inspector at a sea port, and he only makes $3,000 a month. Now, I'm no math genius, but by my calculations, that's not nearly enough to buy a $300,000 Lamborghini. Something does not compute! To paint a picture for you, I make more than Jenny's dad, and I can barely afford a monthly Metrocard.
Clearly, Jenny's lavish posts raised some eyebrows back in Colombia, and this led authorities to launch an investigation into her purchases. Turns out, her father Omar has allegedly been accepting bribes in order to let goods into the country tax-free. Since 2012, he's reportedly pocketed millions of dollars in illegal payments, which sounds a bit more like Lamborghini money than that $3,000 a month we were talking about before.
Last Friday, Jenny and both of her parents were arrested while on vacation in Colombia, and now they're on house arrest while they face money laundering charges. Oof. Jenny hasn't made a statement or anything about the arrest, probably because no one actually cares about what she has to say, or because it's generally not a good idea to comment on pending litigation.
The crazy thing is that the whole point of being an influencer is that people are invested in your personal story, and there's nothing that interesting about Jenny, other than how hard she and her family were allegedly scamming everyone. Like, sorry, but posing with a luxury car just is not that interesting. She also has a website, "jenbyjen", which is supposed to be a "luxury blog", I guess. Move over, Poosh! The website just says "coming soon," but now I have a feeling it might not be so soon.

What's the moral of this story? Before you post pictures of your Chanel bags on Instagram, make sure that they weren't bought with money from international cargo bribes! Where does Jenny Ambuila rank on the all-time list of Insta-scammers? This whole thing is less impressive than the long-con of Anna Delvey, but Jenny was definitely better at the fake influencer lifestyle than some of these basic girls.
Images: Jenny Ambuila / Facebook (2); @jennylifestyler / Instagram; @jennylifestyler / Twitter; Jenbyjen.com
This Guy Who Scammed His Friends & Family Out Of $750K Is The New Billy McFarland
It's almost Super Bowl Sunday, and we all know what that means. For most of America, it's time to throw on your favorite jersey, scream at your TV, and eat your body weight in wings for a few hours. For Georgia businessman Ketan Shah, however, it's time to pull off a months-long Super Bowl scam, hustling friends and family out of $750K for Super Bowl tickets, and then skipping town. (Hmm, what's that? A well-to-do businessman taking money from people who trust him for an experience he can't deliver? Where on earth have we heard that before?)

According to WSBTV2 in Atlanta, Shah owns a digital printing shop and "sits on numerous community boards" in Gwinnett County. He had a "squeaky-clean" business reputation—as all victims of this alleged scam point out—and was generally a well-regarded, active member of the community. Back in November, Shah began collecting payments from these community members, promising them "one hundred level seating," "access to the concierge lounge and a few pre-parties," and in one case, "a chance to host an arena Super Bowl event." Mutual friends and acquaintances started sending Shah down payments, and Shah's own mother gave him $36,0000. When the time came to deliver on his promises, the victims claim Shah disappeared.
Now, at this point in a normal internet scam, McFarland Shah could've just gone dark: stopped responding to emails, blocked all calls, and done his best to make himself untraceable. But since he was literally stealing from friends and family, Shah took it a step further and just f*cking took off, leaving his poor wife, Bhavi, to deal with the consequences. (A woman cleaning up the mess a man created? Where have we heard THAT before?) According to Bhavi Shah, she had no idea her husband was selling Super Bowl tickets. As another fun surprise, Bhavi also discovered after her husband's disappearance that he had taken out a half-million dollar loan against the business. Wait—you're telling me this guy is both financially troubled AND a terrible husband? Color me shocked.
View this post on Instagram
Currently, Bhavi maintains that she has no idea where her husband is, adding that he's been "roaming all over the town." Ketan Shah's family suspects he went to Vegas "as part of a midlife crisis," but it's unclear whether he's there now. Gwinnett County investigators have said "they want to hear his side of the story," adding that "it's a very odd situation that you would take people this close to you and scam this kind of money." I mean, maybe in 2015 it was an unusual situation, but I'd say it's a growingly popular move nowadays, when 90% of old high school classmates reaching out to you via Facebook are trying to involve you in some kind of pyramid scheme.
Whenever Shah chooses to reappear, the police department seems to have plenty to go on to charge him. His victims have gone to numerous police departments, as well as the FBI, with even Shah's mother reporting her $36,000 loss to the police. (She didn't press charges—or anyway, didn't press charges YET. I'm holding out hope.) In the meantime, his friends and family will be left wondering whether any American businessmen can still be trusted (no). And hopefully, asking themselves why they were ever willing to spend upwards of $20,000 to attend a sporting event. As we dive into this Super Bowl Sunday, let's all be grateful for not having sons who rob us, and remember to do your research when putting down money for something that sounds too good to be true. In 2019, it probably is.
View this post on Instagram
Images: tenor; Giphy; girlwithnojob, sodawaterpls / Instagram
Lena Dunham Is Making A Show About Fake Socialite Anna Delvey
This week, The Cut published a profile on Lena Dunham. The piece is being hailed as a refreshing look at female pain, and an illuminating profile on someone from whom we all assumed we'd heard more than enough. While the piece was indeed less insufferable than I feared it would be, one piece of information included was enough to ruin my day. Lena Dunham has a deal with HBO to create a series on fake German heiress (and real Russian scammer) Anna Delvey. You may have missed that tidbit in the extremely long profile, but yes, a Lena Dunham show about Anna Delvey is supposedly in the works.
In case you don't remember Delvey's story, here's a quick refresher. Delvey broke into the NYC socialite scene after a Parisian fashion internship. With vague claims about wire transfers and generational wealth, she scammed her way into almost $300,000 in unpaid bills for her luxurious lifestyle. She even made up a fake financial adviser, whom she then killed off when people grew suspicious. Last we heard from her, she was somehow Instagramming from Riker's Island. In other words, a baller through and through.
Me to Anna Delvey: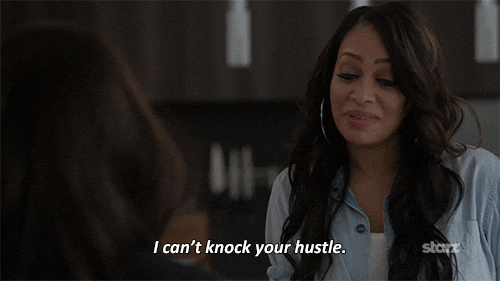 Lena Dunham, last we heard from her, was making a show called Camping, of which no one I know has been able to stomach more than one episode. And yes, we all watched all of Girls, but very few of us felt ultimately good about it. As far as careers go, Lena Dunham's has aged about as well as the box of Chinese takeout I ordered on Saturday night that's still sitting in my fridge. Seeing as Anna Delvey's story of scamming has been a bright spot of joy in an otherwise bleak news cycle, I'm not thrilled about the prospects of a Lena Dunham show about Anna Delvey. Like, ruin Williamsburg all you want, but when you come for my scammers? That's where I draw the line.
The good news is that Lena isn't the only person who's been given the opportunity to translate Delvey's scamming stories to the screen—we've known for a while now that Shonda Rhimes was also tapped to create a series for Netflix about her. Now, when I heard Shonda Rhimes was making her own Delvey show, I was thrilled. Rhimes' handle on sexy, fast-paced drama is exactly what Delvey's story needs. We need secret love affairs, high-fashion montages, and constant overlapping power plays. What we do not need is mournful shots of Delvey on the toilet while a Belle & Sebastian song plays.
The silver lining here? Whatever it looks like, the Lena Dunham show about Anna Delvey can't possibly be as bad and/or offensive as her adaptation of a Syrian refugee's story will be. Cheers to that.
If you love scams, cults, conspiracies, and true crime, listen to Not Another True Crime Podcast! New episodes out now.
Images: Getty Images; Giphy (1)
The Viral GoFundMe That Raised $400K For A Homeless Vet Was A Scam
Does everyone remember the homeless vet GoFundMe campaign from last year? Good, me neither. Usually, stories described as "heartwarming" don't appear in my feed because of who I am as a person. But the story that this campaign was actually allegedly run by three scammers who made up every detail, though? Yeah, you better believe I was the target audience for that kind of groundbreaking news.
As someone who is both financially and morally bankrupt, I can't help but love a good scamming story. This one has it all—the compassion of trifling fools charitable strangers, incriminating texts, and even the alleged scammers turning on each other. Read on for what Vice calls, "another example of how our world is a dark and depressing place," and what I'm calling a how-to guide for gaming the world of online fundraising. Just kidding! (Or am I?)
The Original GoFundMe
Back in September 2017, Kate McClure started a GoFundMe. Apparently, she'd gotten stranded in Philadelphia, and encountered a homeless veteran named Johnny Bobbitt. She claims that Bobbitt spent his last $20 to buy her gas. McClure and her boyfriend, Mark D'Amico, decided that "all Johnny one little break," and with that thought, they started a GoFundMe campaign.
Their initial goal was set at $10,000, but people are such suckers the story got so much media attention that they ended up raising over $400,000. Cute, right? Hah. This is America, people. You gotta know there's a twist coming. Especially with a hook as wholesome as a homeless vet GoFundMe page.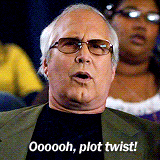 Johnny Bobbitt's Lawsuit
In August, the headlines about this started getting weird. Bobbitt, the vet they were allegedly raising money for, turned around and sued McClure and D'Amico. He alleged that they had taken over $200K for themselves. Bobbitt claimed that McClure had initially provided him with food, clothing, and cash. Yet the bulk of the money donated to the GoFundMe campaign never came his way. He was even back on the streets. Bobbitt then alleged that the couple was using those funds as a "personal piggy bank to fund a lifestyle that they could not otherwise afford." The fact that this is precisely how I used my parents' credit card in college is neither here nor there.
The couple responded to the lawsuit by claiming that they were withholding the remaining funds until Bobbitt—who struggles with drug addiction and has been in and out of rehab several times—got clean. They further claimed to have set up two trusts in Bobbitt's name, providing him a small salary, retirement funds, and investment funds to be overseen by a financial planner. D'Amico popped off even further, claiming he would rather "burn in front of him" than hand it over, given Bobbitt's situation. Way harsh, Tai.
He also apparently hoped to get a book deal out of this whole situation. He pitched the title "No Good Deed" for said memoir while the lawsuit was ongoing, to further the whole "white knight being victimized" thing he had going. Unsurprisingly, the trusts they claimed to have established for Bobbitt did not exist.
The Alleged Scam Revealed
Ultimately, Bobbitt's lawsuit had the exact opposite effect of what he hoped. Not only did news coverage do little beyond painting him as an erratic, ungrateful drug addict, but the subsequent investigation led to this week's revelation. The entire GoFundMe was allegedly an elaborate scam—and Bobbitt himself was in on it. Prosecutors say that "every shred" of the campaign was a lie. This includes the initial charming anecdote about Bobbitt spending his last $20.
Text message evidence between McClure and her friend proves that less than an hour after the campaign went live, McClure wrote, "Ok, so wait, the gas part is completely made up but the guy isn't. I had to make something up to make people feel bad." And that, my friends, is why I don't give to charity. I'M KIDDING. But always, stay on your toes—evil is real and walks among us.
For those of you saying: "But wait! Who cares if she made up a detail if the guy is real," I have some further bad news. This was not an innocent-white-lie-to-serve-a-greater-good kind of situation. McClure and D'Amico allegedly had no intention of using the money to help Bobbitt.
In fact, all of the money is now gone. And the couple spent most of it. Some of the purchases that ABC News lists include luxury handbags, a New Year's trip to Vegas, a BMW, and over $85,000 worth of ATM withdrawals "at or near casinos in Atlantic City, Philadelphia, and Las Vegas." Yeah, these are not people who started a homeless veteran GoFundMe page in good faith.
When the prosecutors confront them with this evidence: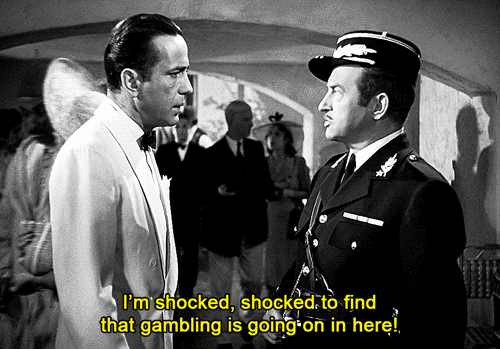 While Bobbitt's exact involvement in hatching the scheme is unclear, prosecutors have uncovered a Facebook post he made back in 2012. In this post, he tells a very similar story to the one shared on the GoFundMe page. A woman ran out of gas, he spent his last few dollars to help her, and so on. Interesting.
The Criminal Charges
Back in September, the Burlington County Prosecutor's office raided McClure and D'Amico's home. Many of their possessions (including the BMW) were seized. On Wednesday, McClure and D'Amico turned themselves in to prosecutors, they've since been released. Bobbitt was arrested later that night on charges of "being a fugitive from justice." All three are being charged with second-degree theft by deception, as well as conspiracy to commit theft by deception.
According to ABC News, the New Jersey couple is facing five to ten years in prison if convicted. Bobbitt, on the other hand, will be extradited to Burlington County to face his charges. And in a final poetic turn, the couple will appear in court on Christmas Eve.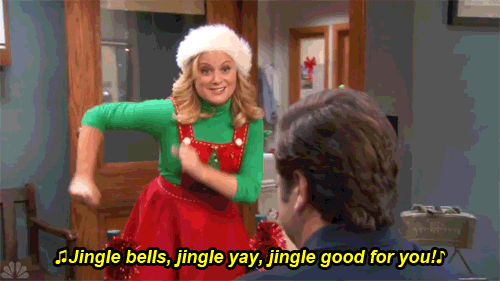 Others typically view scamming stories like this as a sign of humanity's decline. But I feel like I already knew that most people are self-serving assholes! So, it doesn't quite shake me to my core when I find out that one more person shamelessly stole for their own gain. Ultimately, it's nice to know that a charitably minded GoFundMe page could be effective. But that is, of course, if the story is aw-shucks enough to get its peddlers on Good Morning America (like these three were).
On the other hand, it's yet another reminder that the internet world is a shady place. It's all too easy to sell people on outright fabrications. I don't really have any advice on how to counter that. I just want to make sure we're all appropriately spooked about the state of the world. And with that, enjoy your weekend.
Are you obsessed with scams, cults, conspiracies, and true crime? Listen to Not Another True Crime Podcast! New episodes drop NOVEMBER 19TH!!
Images: Sharon McCutcheon/Unsplash; Giphy (4)
A Fake Sugar Daddy Scammed Women Out Of Thousands Of Dollars
If you're anything like me—aka not a Kardashian but vaguely aspiring to live like one—then I imagine you've considered the idea of a sugar daddy. Don't lie. No matter how "moral" you are, the idea of being handed five-figure checks while being asked to make zero spreadsheets on Excel is an appealing prospect. Of course, men have figured out how to ruin even this arrangement. Last week, the New York Times broke a story on a fake sugar daddy who scammed three women out of thousands of dollars. While scammer stories usually fill me with criminal aspirations glee, this one frankly just makes me sick. Read on for how your retirement plan these girls' quest for extra cash became a horrifying nightmare.
Last spring, Chandler Fowles, 25, met a man on SeekingArrangement.com. In case your sugar daddy interest has never progressed to this point, SeekingArrangement is the website where prospective "sugar daddies" and "sugar babies" make profiles and make plans to meet up. The man Fowles matched with said he was an investment banker at Bain, and "offered her a 'generous' weekly allowance." The man, who first went by "Jay," and then "Ron," proposed the following meetup with Fowles and a female friend. He offered $2,500 "for sex and to cover the cost of a hotel room." Fowles was instructed to cover initial costs herself—including dolling herself and a friend up with a "smoky eye and nude lip," per his preference. At the hotel, "Ron" walked her through setting up a PayPal account and submitting a request. After leaving the hotel, she saw that the request had never been completed.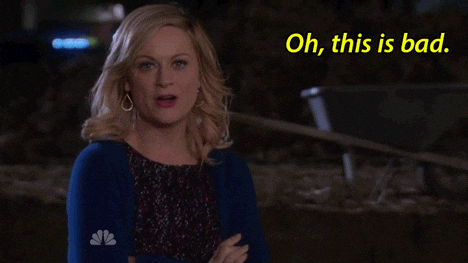 Some time later, Fowles' friend saw "Ron" on Tinder—and this is where sh*t gets crazy. Fowles and her friend came up with a plan to reveal his identity. Fowles' friend arranged a date with "Ron" at a bar, and the bartender agreed to take down his name and credit card information when "Ron" bought a drink. (Sidenote: where can I find bartenders this loyal?? Or friends this loyal, for that matter?) Fowles' friend, who sounds like a badass, texted "Ron" while he waited at the bar: "I'm anxious. Get me a prosecco so I can have a drink right away." Frankly, I hope she conducts all first dates like this even if she's not trying to pull off some surveillance sh*t. The bartender took his information, and Fowles and her friend got to Googling.
As we all know, there's nothing a woman scorned scammed out of thousands and tricked into sex can't find on the internet. They were quickly able to find out that "Ron" was actually a former City Hall employee and a current student at an NYU program. In other words, definitely not an investment banker. When the Times reached out to him for comment on the initial story, he said he didn't remember "the details," or "a promise of payment." He added that his SeekingArrangement profile was purely done as a "good way to meet women for non-transactional hookups." Yes, because the Tinder bio line "swipe right if looking to be spoiled," which he used, really targets the financially self-sufficient ones.
Honestly, I'd make more jokes about how bad this man is at even trying to hide his intentions, but that would be holding an NYU student to higher standards than our president. Like so many men in this day and age, this guy is a sh*tty person who does sh*tty things and a sh*tty job pretending otherwise. End of story.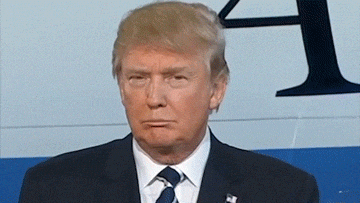 But wait! It's not the end of the story at all. When the Times ran the initial story about Fowles, two other women contacted them within a day of publication. Both of these women had been scammed by the same guy, with eerily similar details. "I don't know if telling you this will bring any justice to this situation or make it at all possible for someone to press charges against him," one woman wrote in, "but I had to write to you and tell you that this is true." While I'm always sad when a woman is forced to make a statement that hopeless, I'm at least grateful that this time it's not to the Senate Judiciary Committee.
The second woman who spoke to the Times was a foreign student whose native country had gone into financial default. Without parental support, and unable to qualify for a work visa rather than a student visa, she was facing $5,000 of debt and eviction notices. When she met "Ron," she denied his creepy requests for specific hair and makeup looks, but was still scammed out of $500 covering a hotel room fee. She also consented to a sexual encounter after seeing a falsified statement detailing payments of $1,700 to her account. For weeks, she called him begging him to pay her back. He never replied.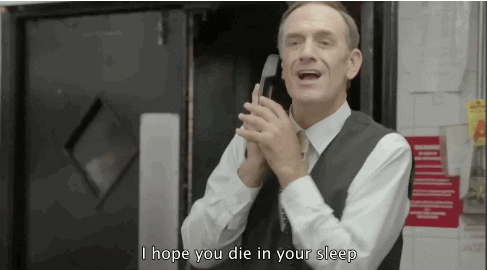 The man has now been identified as Imran U. Khan, 36, a Brooklyn resident working toward a master's degree. He has since been banned from SeekingArrangement, and the support team is tracking all known IP addresses he used. Will that stop this guy from doing the same thing through other platforms? I wouldn't bet on it. Does this whole story make me want to sob into my hands and throw my laptop through a window? Yes, it really, really does.
As a final few thoughts here, I'd like to welcome anyone who's looking to go into the comments and shame the whole Sugar Daddy thing to just kindly close their browser window instead. You may have noticed that I treat scamming like a hilarious romp when women do it, and you may find that hypocritical. But I do find female scammers funnier and more thrilling, because the patriarchy is real and women are f*cked out of power and earning potential all the goddamn time. So while I know nothing about Khan's situation specifically, it makes me unspeakably sad that the women in this story were already financially struggling, opted for a situation that they admittedly found less than ideal, and were hurt even further. So, let's please attack the system that places so many young women in desperate situations, not the tactics they choose to get out of it.
Images: Giphy (3), Mikail Duran/Unsplash
You Need To Read About The 'Vogue' Scammer Who Allegedly Stole $50K
Even though being at work today feels like coming in on a Saturday, I actually have some good news. We have a new addition to the summer of scamming: Yvonne Bannigan.  Accused of stealing over $50,000, the 25-year-old former Vogue staffer has confirmed what we all suspected. Low-level employees at fashion magazines are America's next criminal class not to be trusted. (Remember that Anna Delvey also started out at Purple.) Honestly, if The Devil Wears Prada was any indication, the world of fashion is a high-stress environment. I'm not surprised a few people snapped. And by snapped, I of course mean started rampantly using other people's money as their own. Let's dig in to this story.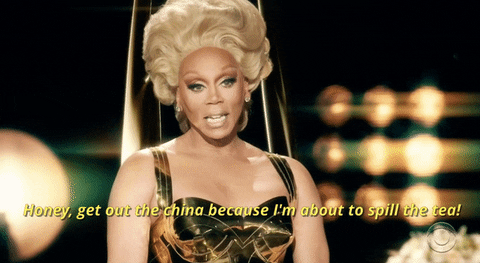 Yvonne Bannigan, 25, is the former assistant of Vogue creative director and—*Tyra voice*—living legend Grace Coddington. While snagging that job is impressive, Bannigan wasn't really on anyone's radar until her arrest in April. And she wasn't on my radar until I discovered her in a scammer withdrawal-induced Google search. Anyway, Yvonne Bannigan was charged with stealing over $50,000 from Coddington, with further allegations that she stole Coddington's property and sold it on the online consignment store TheRealReal. You know, the site we told you to go on to get designer clothes for cheap. (A recommendation I stand by if the site is selling Coddington-level goods, FYI.) These sales allegedly netted a $9,000 commission for Bannigan. The other allegedly stolen $50K is just in charges to Coddington's credit card.
Me rn: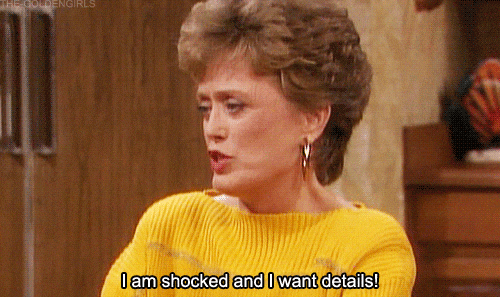 Sadly, unlike with Anna Delvey, no one seems to know how Yvonne Bannigan allegedly spent that $50K. We already know we have a second fashion-mag scammer, but did they both use the money for shopping sprees and hotel suites? Did they go to the same parties and nod at each other in scammer-to-scammer recognition? Do they both wear Supreme??? These are the important questions, people.
Also sadly, Bannigan has not commented (on Instagram or otherwise) on the charges. While Anna Delvey is still spouting an alarming amount of nonsense, Bannigan seems uninterested in preserving any kind of reputation. Her lawyer has commented that this is all a "misunderstanding," which TBH was my line every time my parents were unhappy with my credit card charges too. How does one "misunderstand" $50,000?? That's what I want to know.
So, why do we keep getting scammers like Delvey and Bannigan? For one, I am convinced fashion magazines are breeding grounds for evil, as discussed. But there's also the fact that any young girl thrown into a highly moneyed, fashionable world like Vogue will feel pressure to keep up.  And in a country where student loans can haunt you into old age, and the president's economic world views can be summed up as "I've never paid taxes and don't intend to start," things like "working hard" and "honest money" don't really seem like viable ways to get ahead. If you're still not getting the zeitgeist here, go watch The Bling Ring and maybe Ingrid Goes West a few more times. It'll start to click, I promise. In the meantime, I'll be here in my Not Not A Grifter tee hunting for leftover Coddington pieces on TheRealReal. Don't @ me, I didn't steal them!
Images: Giphy (3)
Anna Delvey Just Instagrammed From Rikers
About two weeks ago, I had the best week of my life. No, I didn't get a raise or a boyfriend or a puppy or anything like that. In fact, nothing of significance happened to me personally. What did happen, though, was the news breaking about Anna Delvey, fake socialite and scammer extraordinaire. As a person who follows internet scams and multilevel marketing companies with the diligence of a fictional retired FBI detective trying to solve that one case that's eluded him his entire career, the Anna Delvey story was my Christmas. I'm not a scammer, but I love scams. Anna Delvey was and is fascinating to me. This 25-year-old girl was able to (allegedly) scam high-end hotels, businesses, and her rich friends out of a collective $275,000 by sheer audacity and a little fraud. Okay, a lot of fraud. Allegedly. Whatever. So you can imagine the level of absolute glee and excitement I felt last night at the gym when, scrolling through my Instagram instead of doing another rep of tricep dips, I noticed that the one and only Anna Delvey posted an Instagram. From Rikers.
Of course I immediately screenshotted Anna Delvey's Instagram and promptly sent it to all my friends. And here it is below, in all its glory:

There is so much to unpack here. Firstly, Anna changed her Instagram handle. When I first followed her, when the article in The Cut first came out, her handle was @annadlvv. Now, it's @theannadelvey. This girl knows they're gonna make a Lifetime movie about her, and she is fucking prepped.
So we've got a selfie of Anna and her friend Neff, who you'll remember from The Cut article worked at 11 Howard, with some animal face filter. The caption, which didn't make it into my screenshot but you can see if you head to the Instagram, is "Thelma & Louise". Thelma & Louise is a movie about two female friends who are on the run from the law, so again, clearly Anna does not take her incarceration very seriously. This is all compounded by the fact that this Instagram is geotagged FROM RIKERS ISLAND PRISON.
I have a lot of questions, mainly, you can Instagram from prison now?? If so, maybe I should plan my stay—I could use the mandated gym time.
I'm kidding, OBVIOUSLY. I am pretty shocked that Rikers Island even has a geotag on Instagram (I'd think they would block that shit from all satellites like Area 51 or something), and I'm even more shocked that Anna is shamelessly uploading a selfie from prison. To be fair, some commenters are pointing out that Neff might have gotten Anna's password and uploaded it on her behalf, so it's possible Anna is not surreptitiously Instagramming from the prison bathroom like this is Orange is the New Black. 
But still, you'd think that someone who's currently being charged with a felony would try to lay low and not attract attention to him or herself. Apparently not. To me, the fact that Anna Delvey posted an Instagram while still incarcerated underscores what she said in The Cut: that she sees prison as "this sociological experiment". And isn't that the exact quality needed in someone to pull of a scam of this caliber—complete disregard for the consequences of one's actions and the law in general, and a total lack of shame?
One thing is clear: this isn't the last we'll see of Anna Delvey, and I have a feeling she's not done scamming. Not by a long shot.
Images: Getty Images; theannadelvey / Instagram