Saturn Is Ready To F*ck Sh*t Up: Weekly Horoscopes Sept 16-20
Me: Amazing news! Saturn is out of retrograde this week! 
You: …what does that even mean? 
You may not have realized this, but Saturn has been retrograde since April and, much like when Mercury is retrograde, it is absolutely the reason for all of your life's problems. In astrology, Saturn is known as the disciplinarian. It's the "get sh*t done" planet. So when Saturn falls into retrograde, it can be kinda hard to find the motivation to do literally anything. Couple that with summer Fridays, record heat, and happy hour margs, and it's no wonder you didn't do jack sh*t this summer. But all that is about to end because Saturn is out of retrograde and, frankly, horrified at what we've all been up to in her absence. Sorry girl!!!
Aries

Pop the prosecco and make out with a stranger, Aries, because you're ringing in the new year three months early! This is the perfect week to sit down and think about the year ahead, because you're feeling clear-headed and goal-oriented. What is 2020 Aries like? Is she thriving? Clear-skinned? Rid of all the f*ckboys in her life? Get started on your 2020 vision now. The rest of the world will catch up when they inevitably go Keto for January. 
Taurus 

Get to f*cking class, Taurus! Whether you're still in school or not, you're in the mood to learn something new. Expand your horizons by signing up for a class, doubling down in a class you're already in, picking up a new book, or going down a seven-hour Wikipedia rabbit hole. Pick something you're interested in and explore. Just try not to turn into one of those people who can't stop talking about conspiracy theories at brunch. 
Gemini

It's been an emotional summer, Gemini, but thank God that's over. There are only so many times you can burst into tears at the same bar before they stop serving you. Now it's time to stop wallowing and get back out there! Let go of whatever was stressing you this summer *cough* Jason *cough* and watch how easy it was to forge it. Just like Taylor Swift forgot Calvin Harris. 
Cancer 

Amazing news: Saturn is out of retrograde and so are your relationships. While the summer might have brought stress in a key relationship in your life (think best friends, significant others, favorite baristas), this week you have the chance to get it back on track. Saturn is the planet of commitment, so now is the perfect time to actually say "I love you" to someone important. But don't say "I love you" to your barista. That would be weird. 
Leo

Your self-care regimen has been lacking, Leo, and for a millennial in 2019, that's a serious crime. This week, take time to up the self-care game in whatever area you need it most. Have you been neglecting your roots? Do a hair mask. Failing to stay hydrated? Treat yourself to a Hydroflask. Suffering from low self-esteem? Listen to Lizzo. It's literally that easy. 
Virgo

Fire up the ol' Pinterest board, Virgo, because you're feeling creative as f*ck! Saturn getting out of retrograde has taken your creative abilities from Nailed It! to Great British Bake Off, and now all you need is a place to channel that energy. Pick out a fun creative project for the week, and I promise you the result will earn a handshake from Paul Hollywood. 
Libra

There's no place like home, Libra, and it's time to revamp your humble abode. How can you make your space more comfortable? Whether it be by rearranging some furniture or investing in some new sheets, there's probably somewhere at home that you could step up your game. Might I suggest framing the Audrey Hepburn poster you've had since college? Just a thought…
Scorpio

True fact: there are a lot of stupid people in this world. Also true fact: you don't have to personally call out every single one of them. This summer you've had a zero tolerance policy for bullsh*t, Scorpio, but this week is an opportunity to ease up on the judgement. Do you really hate Meghan because she spells her name with an h and uses the wrong form of "there," or does Meghan spell her name with an h and use the wrong form of "there" because you hate her? Answer these questions, oh judgey one, and you shall find inner peace. 
Sagittarius

The Universe is officially giving you permission to spend money, Sagittarius, and I assume I don't have to tell you twice to take it. You've been financially responsible all summer, this week it's time to put some of that toward an investment—and no, going ham at Sephora does not count as an investment. Look into making a real investment by buying something that serves as an investment in yourself (think gym membership) or by making a purchase on the actual stock market. Wolf of Wall Street, here you come! 
Capricorn

Your hard work is finally paying off, thank God. Now it's time to avoid burnout. We know you're ready to take over the world, but the world isn't ready for you quite yet, so it's time for baby steps. Instead of trying to accomplish an entire lifetime's worth of tasks in one week, pick like, five manageable things and focus there. Sorry, but being Beyoncé by Sunday just isn't feasible. 
Aquarius

Boundaries, Aquarius, have you heard of 'em? This summer you may have let someone (or several people) run amok of your boundaries, but that sh*t stops today. Just because you're on your phone every second, doesn't mean you have to be constantly available to everyone in your life. Set clear limits with your friends, family, and coworkers now so you don't lose your sh*t and go all Gone Girl on them. 
Pisces

What have you been smoking, Pisces? Saturn retrograde has had you operating on "just ate an edible" brain all summer, but it looks like you've finally slept it off. Now it's time to get your squad in order so you have everything you need to succeed. Gather your "very best people", as the President would say, and form a plan to take over the world ASAP. 
Images: Giphy (12)
Pump The Brakes: Weekly Horoscopes April 29-May 3
You all know about Mercury retrograde (aka the reason for all of life's problems), but have you heard about the sh*tshow that is Saturn retrograde? Saturn is all about rules and discipline (fun), and its retrograde status means you're going to be questioning everything in your life. (Not that you're not already doing that.) And how long will this existential crisis last? Oh, just five months. Fun! Read your weekly horoscopes to see what is in store for you this week and during Saturn retrograde in general.
Aries

You might want to chill on the career moves for this week, Aries. I'm not saying call out "sick" and spend all week dissecting the most recent Game of Thrones episode—though you totally could do that if you wanted. But if you're planning to ask for a raise maybe wait until Saturday, when a New Moon in Taurus is seriously upping your earning potential.
Taurus

I know you're dying to reward yourself with a summer vacation right now (it is Taurus season, after all), but pump the breaks on purchasing any flights just yet. Saturn's retrograde is making hastily planned getaways your enemy right now, so make sure any trips on the horizon are more of a "meticulously planned Tulum bachelorette" situation and not "that's what you get for waking up in Vegas" situation.
Gemini

This week is all about you, which is great because that's every Gemini's low-key favorite topic. The spring energy has had you social butterflying all over the place, but this week try to set aside some time to hang out with your absolute favorite person: yourself. Take a walk, test out a new bath bomb, cook a fancy meal for yourself, or just sit in your cozy-ass bed bingeing Netflix. You deserve to spend time with you, too.
Cancer

Saturn has you in the mood for some structure and security, which means it's time for the dreaded "what are we?" talk. And I'm not just talking about your love life. It's time to apply the "what are we?" philosophy to all aspects of your life. Is your job The One or is it just some f*ckboy who treats you like sh*t? Is your apartment a forever thing or a this-is-comfortable-for-now thing? Don't be afraid of the answer—breaking a lease is wayyyy easier than breaking an actual person's heart.
Leo

Omfg Leo we get it, you're having a fitness kick rn. There's no early morning spin class you can't attend. No yoga move you will not attempt. At this rate, your summer body (aka your body during the summertime) is going to be the stuff Insta dreams are made of. Just try not to rub it in all the other sign's faces.
Virgo

Saturn retrograde means one thing and one thing only for you, Virgo: think before you post. Dose everyone *really* need to see every single thing you've eaten this week, a full record of every shot you took Saturday night, and a video of you doing karaoke? Hard pass. Give yourself at least 30 seconds before posting these next five months and remember, there is always the "close friends" option.
Libra

When was the last time you called your mom, Libra? Saturn has you feeling seriously family oriented so do your best to ward off homesickness by shooting your favorite family member (or friend that is basically family) a few texts throughout the day. You'll feel better, and as an added bonus, you'll be less annoying to the people who are not legally obligated to love you.
Scorpio

Chill on the negative comments, Scorpio! Saturn has you keeping it a little *too* real, both IRL and on social media. We all know Twitter is terrible, so what good does it serve you to get into it with your ex boyfriend's college roommate's cousin about why he believes vaccines cause diarrhea or whatever the f*ck his deal is. You'll literally live longer if you don't engage.
Sagittarius

Saturn has you in the mood to truly assess your finances, so maybe set aside some time on Friday to look at all your debit card receipts for the past week. While it might be painful to actually see how much you've been spending on Postmates, you can't change a habit unless you know what it is. Cut yourself a break and order one last sushi boat before starting your new, budgeted life. You deserve it.
Capricorn

Your time is f*cking valuable, Capricorn, so stop wasting it! Saturn has you taking a biiiiggg look at all the waste in your life, from trash exes to other stupid sh*t that's been sucking up your time and preventing you from being your best self. As an added bonus, a schedule purge will mean you finally have time to finish that one book you've been reading 2011.
Aquarius

You're basically Cher giving her skis to Pismo Beach disaster victims, because you're feeling soooo charitable right now. This week put a little good out into this world by donating money or time to a charity. It's like the old saying goes, "'Tis a far, far, better thing doing stuff for other people."
Pisces

Your social media is about to get a makeover! Saturn has you rethinking how you present yourself to the world, and we all know that (unfortunately) starts with your social media profiles. Go back to the beginning and see if there aren't at least a few things that you might not want visible to potential employers (i.e keg stand photos from college) or just to the general public (like your college eyebrows) and delete, delete, delete.
Images: Giphy (12)
Everything Is In Retrograde: Weekly Horoscopes For August 13-17
Let's recap. Mercury is retrograde, Mars is retrograde, Saturn is retrograde, and Uranus is retrograde. With all this backward motion, it's really hard to get things moving. You're basically stuck where you are this week. Limbo is best as a childhood party game, but you'll just have to deal with it as a location for basically everything in your life this week. Sorry, betch. Here are your weekly horoscopes for August 13-17:
Aries
The Moon traveling through Virgo will make you take a zen approach to whatever you're doing while Mars is firing up your ambition. That's a super great place to be, since you're motivated but not stressed. Dates will be fun and relaxed. Work projects will get accomplished with ease. You won't make any major moves with all the retrogrades happening, but at least things are chilling out.
Taurus
Mercury straightens itself out at the very end of the week, so whatever sh*t you've been dealing with throughout this retrograde will start wrapping up. Decisions need to be made. Should you make amends or cut ties? Should you ice a certain person out of the group chat, or sit down with them to let them know they're annoying AF? Resolutions are on the horizon for you this week.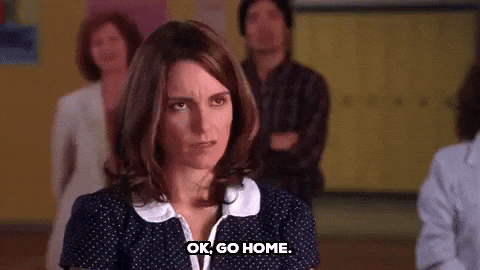 Gemini
For most of this Mercury in retrograde, you've felt like you were losing your damn mind. Luckily, it's over by the end of the week. That being said, you still have one week where shit can go wrong. Keep your head on a swivel for exes popping up in your life, communication mixups, and awkwardness with your home life. You've got one week left of this. We all believe in you.
Cancer
Two of the retrogrades happening right now are in your house of marriage and partnerships. If you're attending a wedding or have one of your own coming up, just be prepared for a sh*t show. Similarly, if you and your significant other have made it through this round of Mercury retrograde unscathed, keep the peace because you have a week left before Mercury straightens out. Keep your guard up, betch.

Leo
Only one week left of practically one of the worst Mercury in retrogrades you've had in ages. Thank the Lord baby Jesus. Mercury is in your sign and it's clashing with Jupiter this week, meaning your worst traits will be amplified and probably annoy the sh*t out of other people. Running your mouth could get you in trouble at work and with friends. Think humble thoughts, Leo.
Virgo
It feels like a lot of weird stuff is happening around you that you have no control over. Coincidences will abound and they won't be fun cute ones. You still have a chance to run into an ex or the guy you ghosted. Yikes. Still, the Moon traveling through your sign is amplifying your feelings and intuition, so while you could bump into your past, you'll be able to fully wrap your head around the situation and work through how you feel.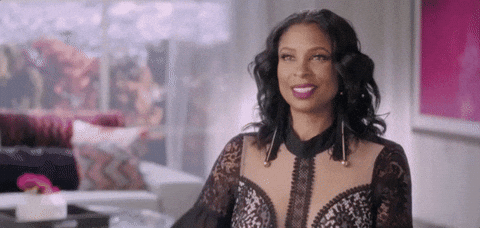 Libra
With the end of Mercury in retrograde in sight, things are starting to look up. Don't get overconfident just because your situation isn't as crappy as it has been, especially when it comes to your finances. You really want to, but it's not the time to treat your self for surviving the past few weeks. Keep a little cushion in your bank account for unforeseen expenses that could pop up this week.
Scorpio
The Mercury/Jupiter relationship happening right now is making you a little more self-centered. Sure, retrograde Mercury has forced you to deal with old issues with parents and bosses and boyfriends, but your friends are probably tired of hearing about it. Maybe ask someone else how they're doing before you launch into the long, drawn-out update about your situation.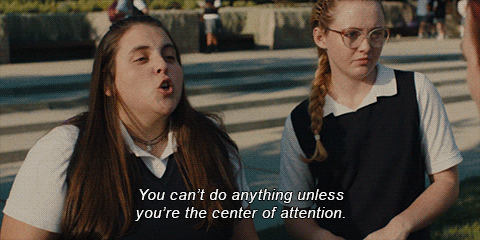 Sagittarius
With this Mercury in retrograde coming to an end, you have the desire to escape and get moving. Squeeze in one last summer vacay if you can. Just be forewarned on this last week before Mercury gets its shit together—travel mixups and delays are still bound to happen. It's up to you to keep spirits bright when all else goes to hell. So yeah, stock up on those tiny bottles of booze for your bag. If you can't make it to the party, the party needs to come to you.
Capricorn
Mercury squaring amplifier Jupiter in your secretive eighth house makes you want to spill the tea on some confidential information. Keep your mouth shut as best you can this week; Mercury in retrograde could still ruin your life. Whether you have the hot gossip about your company, friends, or family, keep it to yourself. I think Martha Stewart had the low down on her company and told people and then got popped for insider trading or something. Don't let that happen to you.

Aquarius
Your ruler Uranus has just gone retrograde until January. With three other planets in retrograde right now, you're probably feeling like everything is at a standstill. Your dating prospects are blah. Your job is fine. It seems like everything you do right now is just, well, meh. Do whatever you gotta do to get out of the rut this week. Kiss randos. Drink on weeknights. Fight the monotony somehow, betch. It's for your own good.
Pisces
Your life has been all over the place since Mercury went into retrograde in July. Fear not because by September things will return to normal and you'll find your rhythm again. Some signs are bored out of their mind by the routine, but you kind of find peace in having a schedule. You'll find time to eat lunch again or workout routinely. Let's be real, the first things to go when things get chaotic are your healthier habits.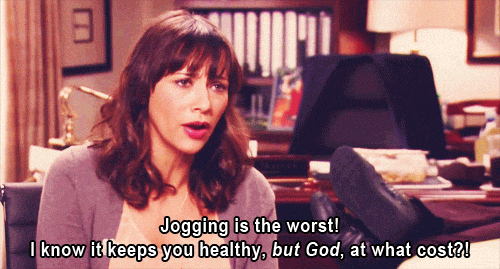 Images: Giphy (6)
How Will Saturn In Retrograde F*ck With Your Life Choices? Your Weekly Horoscopes May 15-21
As you probably know based off how fucking crazy this month has been already, Saturn, aka the hardass of the Solar System, is in retrograde. When Saturn is moving normally, it's that bitchy voice in the back of your head that stops you from doing things like charging $300 worth of Korean skincare products to your company card, or to attend The Dud's birthday event even though you know she'll want to play board games and while drinking the one bottle of wine she bought for six people. Basically, Saturn forces you to be a good person, even when you're dead inside. When Saturn is in retrograde, though, it means your whole decision making system is out of wack. Think that now is a good time to send your boss that list of grievances you've been compiling? Maybe wait until September for that. The one good thing about Saturn in retrograde is it can be a time for you to deal with the shit that's been bothering you forever and clean house, whether it be by actually cleaning your house, or by deleting that fuckboy's number from your phone. Basically, it is time to take out the trash, rather than accumulating a bunch of new shit you don't need. Just practice this sentence: "Sorry, I can't go out. Saturn is in retrograde and I don't trust my ability to make sound decisions right now," and you'll be fine.
Aries
Thank god the drama of last week's full moon has mostly passed. Enough of that shit, amirite? Anyway, your decision making abilities are prime this week. If you don't have any, like, major life decisions to make in the week ahead, you can come up with something to pick, like a vacation or a date from Tinder. I mean, as far as that goes, good luck will come out of your wise and well-timed choices this week.
Taurus
You are empowered this week. Kind of like how Beyoncé's twin fetuses are giving her the power to slay so hard, the Sun and Mercury in your sign are really bringing the good vibes your way. It's a very good week for you to use your schmooze skills to advance your place in the world. Other people totally have things to offer you like cool event invites or jobs or shit like that. Impress people with your charm this week and totes reap the benefits soon.

Gemini
Your new year begins at your birthday. Fucking duh. That means in the time you're dropping hints to others for how to plan your birthday celebration, you should also be thinking about what you want out of the year ahead. Do you want an actual boyfriend and not another fuckboy hookup? Do you want to land a new job? Would you rather move to a whole different city or country? Who the hell knows! The world is your oyster and all that cliché shit.
Cancer
You, unfortunately, are feeling a bit overwhelmed heading into the start of the week. That Sunday night mental freakout Is the real deal. Just chill and remember that you always get your shit done no matter how overwhelmed you feel on Monday morning. Likewise, your social goals are advancing this week. This might be the time your boy hints at a DTR or you are getting more invitations to social shit you may or may not be interested in. Careful of where you decide to give your fucks. Prioritizing is important.

Leo
The Sun continues to hang out at the top of your chart this week making you, once-a-fucking-gain, very high visibility. I mean, as a Leo, you're pretty much used to getting a lot of attention, but this week it might seem overwhelming. Oh, poor you. Careful with all that attention, though—a misguided Instagram caption or an embarrassing tweet could get you attention for all the wrong reasons.Like, how stupid would it be to get fired because you tweeted a dumb joke? Pretty fucking embarrassing.
Virgo
The weather is bipolar and, like a bad boyfriend, it has you ready to ditch for somewhere more stable. Be on the lookout for sweet travel deals or just beg your dad to let you use his SkyMiles to take business class somewhere you can wear a bikini. Thanks daddy! If a vacation is just not an option right now, like because you have to work or something stupid, at least plan a weekend car trip or something. A change of scenery is just what you need to clear your mind and get refocused.

Libra
You might get the chance to live a childhood dream this week. Like, how random is that? As a Libra, you're busy going through a transition in your life that might take years to complete. You're busy becoming who you are, obvi. This transition will be complete by 2018, but if you're feeling a little lost and directionless right now, that's why.
Scorpio
The Sun has decided to hide in your chart for the next few weeks. Yes, no Sun in the chart means you're going to be super tired and generally shitty feeling until it reappears. Take the nap time to really work on your dreams. Yes, that sounds like a lame Pinterest quote, but really, taking this time to map out a plan for your future in your head will help put you at ease about all the shit going on in your life. Also, this will make you feel a lot better about napping through all your plans this week.

Sagittarius
You're focused AF in the week ahead. When people ask you about anything that isn't work right now you probs don't even really know how to respond since you haven't had time to think about much else. Sure, that sounds super boring, but your career won't cheat on you and all that, right? That's a good way to look at it, probably. Anyway, take the weekend to treat. yo. self. If there's ever a time you deserve a mani-pedi, it's now.
Capricorn
Capricorn betches are lucky AF this week. Good times abound and you're high energy—no venti non-fat iced vanilla latte needed. Like, you'll still drink it but it'll only take your energy level over the top. Whatever you're working on this week is going to advance your reputation. As if you needed more street cred, but really. Use the boost in energy and the favor of others to tackle that to-do list you've been putting off. You'll definitely get the help you need to finish your tasks, no strings attached.

Aquarius
Mother's Day in the rear-view mirror has you focused on family and the future of yours. All the wedding and baby shower invites that are melding together in a big disappointing mural on your fridge has you worried about what your future holds. Like, chill TF out. It sounds like something stupid that a basic from high school shares on Facebook, but you need to remember that your timeline doesn't need to follow everyone else's. Just do you boo. Also, do you really want to be changing shitty diapers instead of enjoying a drunk brunch on Mother's Day anytime soon anyway?
Pisces
You've gone through a pretty radical change recently and it has you questioning your entire world view. What you thought you wanted doesn't actually seem all that appealing at the moment. As my favorite Victorian Era Writer/Dead GBF Oscar Wilde said: "There are only two tragedies in life: one is not getting what one wants, and the other is getting it." Profound AF, right? Anyway, calm your shit about changing your plans. I mean, sometimes life just takes you in a direction your didn't expect and you need to just go with it, for your own sanity.