Jameela Jamil Got In The Messiest Twitter Fight With Sara Sampaio
Ah, Jameela Jamil. Talented actress, champion of body positivity, and prolific tweeter. Jameela does important work helping to tear down the norms of problematic diet culture and harmful social media wellness practices, but she also has a habit of putting her foot in her mouth on social media. Over the last 24 hours, she's been in a heated Twitter back-and-forth with Victoria's Secret model Sara Sampaio, and it's all one big mess. Tempers are high, things are getting condescending, and I'm not sure anyone is completely in the right, tbh. Let's try to make sense of this, shall we?
A few days ago, Jameela Jamil reposted a video of a runway show in which several women are walking barefoot, dancing together, and generally just having a good time. No one in the video is super skinny, and Jameela took note. She said the show looked fun, then added "not a long-starved terrified teenager in sight."
Oh my god 😍😍😍 this looks like the most fun, and not a long-starved terrified teenager in sight. Beautiful. https://t.co/hck5n6e9Xu

— Jameela Jamil 🌈 (@jameelajamil) October 13, 2019
And in the least shocking turn of events, this offended some people, namely models, namely Sara Sampaio. Sara is a Portuguese model who has worked with Victoria's Secret since 2013. She criticized Jameela's description of models as "extremely offensive," and called her a hypocrite for going against her usual message of body positivity.
How about celebrating someone without bringing other people down? Calling runway models "long-starved terrified teenager" is extremely offensive. From someone that is always preaching for body positivity this just screams hypocrisy. https://t.co/JOBtY0yrui

— Sara Sampaio (@SaraSampaio) October 16, 2019
As we saw last week with the George W. Bush drama, Jameela Jamil isn't one to back down from criticism on Twitter, and this was no exception. She clarified that she wasn't referring to all models, and clarified that a "*vast* majority" of young models have issues with drugs and/or eating disorders. She also said that Sampaio should "try to calm down." *Cringe emoji*
On the one hand, while I understand Sampaio's argument that Jameela Jamil could have just celebrated the video without bringing anything negative into the narrative, that's not really Jameela's style. Her whole thing is calling out issues in beauty standards, and the fashion industry has long played into and profited from these toxic ideals. On the other hand, telling Sara Sampaio to "try to calm down" is extremely condescending, and it doesn't make Jameela Jamil's argument any stronger.
I also don't preach "body positivity." I talk about moving away from all talk of body, in order to combat our current pervasive issue of eating disorder culture, which is in NO small way perpetuated by the extreme thinness demanded of girls by the high fashion powers that be.

— Jameela Jamil 🌈 (@jameelajamil) October 16, 2019
After those first couple tweets, it was basically a free-for-all between Sara and Jameela, with each tweeting and responding with blocks of text every couple minutes. It's really not important to read every single tweet, or analyze every word, because it's not that complicated. Sara Sampaio obviously feels strongly about not making disparaging generalizations about models, and Jameela Jamil doesn't give a sh*t about making the fashion industry look bad.
Sampaio talked about how eating disorders and drug use are a problem in society as a whole, not only in the modeling business, and that these problems don't actually affect a "vast majority" of models (k, I'm gonna need a citation on that), like Jameela suggested.
You didn't say all models, sure, but you still chose to attack girls just so you can celebrate others. Eating disorders, drugs and cocaine use aren't a exclusive problem of models, it's a huge problem is society as a whole. And when you talk like you know for sure majority of https://t.co/4hAIf379WP

— Sara Sampaio (@SaraSampaio) October 16, 2019
Sara also clarified that the only intention of her original tweet was to call out Jameela Jamil's negativity: "I never said there wasn't a problem with the industry, so don't go around and put words in my mouth." Honestly, this drama is more intense than 80% of Real Housewives feuds, which is saying something. Jameela Jamil then told Sara not to "police how I choose to celebrate something or call out something problematic," before adding that her words "aren't cute, or easy, or inoffensive."
Okay, so while I agree with Jameela that we don't have to be polite when trying to affect change in the world, that's not the same thing as demanding a free pass to offend whoever you want along the way. Sara's not trying to say that Jameela should stop doing this kind of work, just that this specific tweet could have stayed on a positive note instead of slamming a whole group of people for basically no reason.
Don't police how I choose to celebrate something or call out something problematic. I was celebrating that it's a refreshing change, compared to the toxic fashion show norm. I'm an activist. My words aren't cute, or easy, or inoffensive. Change doesn't come from being polite. https://t.co/NqvfwTeixP

— Jameela Jamil 🌈 (@jameelajamil) October 16, 2019
So all of that (and more that I didn't embed because it was just too much) happened on Tuesday night, ending at around 1opm. But that's not the end!! Jameel Jamil fired up her Twitter machine once again this morning, going all the way back to Sara's original response to her tweet. Girl, at this point, the horse is dead. Stop beating it.
Also @SaraSampaio , you MIDUNDERSTOOD the tweet in the first place… it was Not taking aim at *kids* for being starved and afraid. It's definitely not *their* fault. Who on EARTH would blame children? it was taking aim at this (unbelievably fucked) industry. Which is RIGHT to do https://t.co/K3DkuRmIG7

— Jameela Jamil 🌈 (@jameelajamil) October 16, 2019
After all of what happened on Tuesday night, Jameela claimed that Sara didn't even understand the intent of her tweet in the first place. After all of that!!!! Jameela, I'm not gonna tell you how to live your life, but if someone misunderstands your point, perhaps try letting them know in the first response, rather than 10 rounds of petty tweets later. She said that her tweet wasn't taking aim at the starved teenagers, but actually the fashion industry as a whole.
By this point, it doesn't really matter, but Sara did criticize Jameela for "attacking girls," so she can correct her if she wants. But Sara also understandably called out Jameela this morning for her "constant condescending tone" when responding to her, and told her to have a nice life. Wowwww, this is so petty, and I love it.
This is the last I'll say on this. Your constant condescending tone is just unnecessary, and makes it impossible to actual have a conversation. Hope you have a nice life. Wish you all the best.

— Sara Sampaio (@SaraSampaio) October 16, 2019
Despite Sara's best efforts to shut the feud down, Jameela wasn't done, and she followed this up with her most personal attack yet. She fully went for the jugular, saying that Sara works "for a transphobic, fat phobic company," and that she should check herself "before you start policing me for calling out an industry wide epidemic of harm to young girls."
You also proudly work for a transphobic, fat phobic company @SaraSampaio . Victoria's Secret is a brand that sets out to exclude most women, so I would check yourself on that before you start policing me for calling out an industry wide epidemic of harm to young girls. https://t.co/e8HKFPQ71X

— Jameela Jamil 🌈 (@jameelajamil) October 16, 2019
Honestly, this one left me speechless. Up until this point, the argument had stayed pretty squarely focused on the issue at hand. They can debate Jameela's message on the tweet as much as they want, but Jameela really took it to a new level by attacking the job that has, by far, been the defining part of Sara's career. And, I mean, she is not wrong…
If you're speaking out against what your company did then GREAT. I look forward to seeing your activism on that with your big profile. You seem passionate about speaking out. So best of luck to you on helping young girls and trans people in this business. ❤️ https://t.co/UdQNCJrtb6

— Jameela Jamil 🌈 (@jameelajamil) October 16, 2019
Despite saying she was done with the feud, Sara couldn't ignore Jameela's attack on her career, and came back for one last tweet, in which she acknowledged Victoria's Secret's mistakes, and said that they've "been working on changing that." She made one more dig at Jameela, saying that she's made big mistakes in the "pass" too, but then said that she's not going to turn to "personal attacks to try to win some stupid twitter feud."
Oh my god, you guys, I am so tired. Honestly, it's comical that these two women got so involved over something that started with a dumb tweet about a fashion show that was meant to be positive, but that's just the world we live in. I now know way more about Sara Sampaio than I ever intended to, and honestly, she's pretty great at being petty on Twitter, so I kinda like her. Between Jameela's relentless dedication to her causes and Sara's unwillingness to back down, this was unknowingly a matchup for the ages.
Images: Shutterstock; jameelajamil (6), sarasampaio (3) / Twitter
The Official Ranking Of The Victoria's Secret Angels
Head Pro will watch the VS Fashion Show this year, just like every year, because he's a sucker. Follow him as he makes mean jokes on Twitter at @betchesheadpro, and tell him how badly this list sucked at [email protected].
Perhaps more than anything, humans enjoy order. That's why, as surely as winter brings 2pm sunsets and misery, it also brings the Victoria's Secret Fashion Show: an institution that endures largely unchanged, persisting by only making slightly fewer alterations than Kim Kardashian's plastic surgeon. The models starve themselves. A safe, bland pop act performs. One of the models has an OMG SO CUTE "improvised" interaction with the musical act if she's fucking him. Someone stuffs their cans into a $2 million bra. The sun rises on another day.
But that's not enough! No, we demand even more order, especially when it comes to judging our fellow humans. That's why, beyond running the same hour-long porno flick for women (that's also porn for men), we're compelled to "rank" the models involved. "But Head Pro, didn't you do this last year?" you might be wondering. "Wait, that link just redirects to this page, this is the same URL, this is all a naked SEO grab, isn't it," a reasonable person might conclude. I don't have answers for that. I definitely voluntarily re-wrote my own list. I'm a Company Man, after all.
It's not especially cool to "rank" human women based on their "hotness" or "how nice their boobs look." I would never do that anyway because I respect women so much that you wouldn't have to ask me if I respect women, because I would come out and tell you I respect women before you even asked. Instead, I will rank them based on their biography responses on the VS website, from least amusing to most.
14. Jasmine Tookes
Victoria's Secret asked all of the Angels what spice they would be, and 90% of them said "cinnamon." That includes Jasmine, who had literally nothing interesting to say. Being pretty but boring is a shitty stereotype, but living up to it gets you on the bottom of the list.

13. Stella Maxwell
Most people pretty clearly identify as a morning or night person, but Stella? Oh, she's a midday person. Her profile is full of contrarian bullshit like that. Righty or lefty? "I'm actually ambidextrous." Pink or red? "I prefer blue, but I guess red if I have to choose." Unlike Jasmine, who is boring, Stella tries WAY too hard to seem cool and different.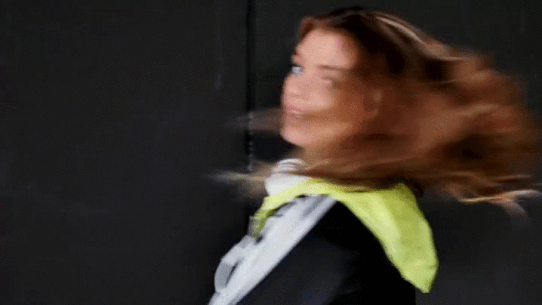 12. Lily Aldridge
Literally every model loves shooting in beautiful locations, but they all hate flying on planes. But really, that's the LEAST glamorous part of the job, not starving yourself or strutting around in your underwear in front of leering strangers? Get some fucking perspective, Lily.

11. Josephine Skriver
Josephine can't live without her phone, friends, family, sleep and food. Well, yeah. You'll die after not eating for about 30 days, and a lot sooner without sleep. Jeez, why do you always have to take things so literally, Josephine?

10. Taylor Hill
Taylor is extremely not here for this shit, and I appreciate it. The most glamorous part of working for Victoria's Secret? "Working for Victoria's Secret." She also wants to jump out of a helicopter with her snowboard, which is pretty fucking metal.

9. Candice Swanepoel
Oh sweet, sweet Candice—such an unrequited life. While most of the models wish they could see the Great Wall of China or some trivial shit, Candice casually drops that her greatest regret is that she hasn't started her "own shelter for abused animals or an environmental protection organization." Extremely same. Also like, you know you probably can start an animal shelter, right?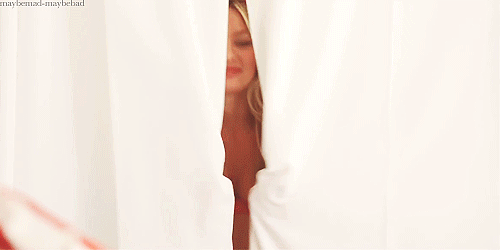 8. Romee Strijd
One thing Romee wishes she could do? Travel stateside with her family. Uhhh you might want to rethink that, girlfriend. I mean have you ever seen an episode of Cops? The U.S. is a trash fire that absolutely deserves everything we've brought upon ourselves.

7. Martha Hunt
Unlike Josephine, who sagely acknowledges that she can't live without the very essences of life, Martha is a little more… metaphorical. She can't live without her dog, purse, family, diamond earrings and favorite watch. She literally listed "dog" and "purse" ahead of family. The honesty is refreshing.

6. Sara Sampaio
Sara is a cool girl who's just like one of the guys. Wanna know how I know? Because she had pancakes for breakfast the morning of her interview, and in fact eats pancakes "all day every day." I call bullshit. She has never so much as smelled a pancake.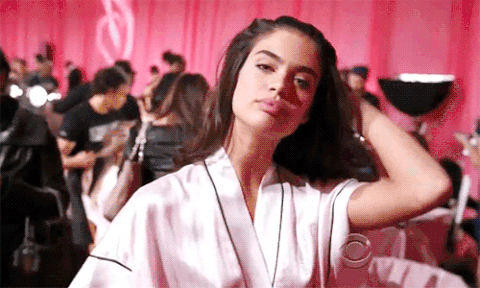 5. Adriana Lima
O.G. Adriana Lima is a simple gal. While other girls want to see the Northern Lights or start entire government agencies, all she wants to do is star in a Quentin Tarantino film. As long as she's down with having her toes sucked, I think that can happen.

4. Elsa Hosk
Does Elsa prefer chocolate or vanilla? "Neither." Goddammit, now I wanna know her deal! What's this woman's hangup with conventional ice cream flavors? Does she only eat sorbet? Is she lactose intolerant? There's nothing sexier in a woman than dessert intrigue, I always say.

3. Lais Ribeiro
What's one thing that Lais would like to accomplish? Literally nothing, because becoming a VS Angel was her only dream, and she's achieved that. Laugh all you want, but when was the last time you accomplished something with such laser focus, Mrs. I've-Been-Thinking-Of-Going-To-Law School-For-Almost-A-Decade?

2. Alessandra Ambrosio
Pink, or red? Lilac! WILDCARD, MOTHERFUCKERS!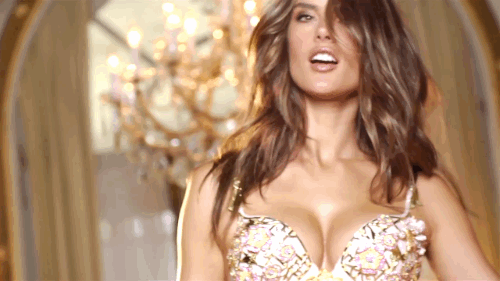 1. Behati Prinsloo
Hey did you know that African native Behati Prinsloo is from Africa, which is where Behati Prinsloo's from? Well, unlike most girls, who picked "cinnamon" as their spice, she grew up on an African seasoning called aromat, so that's what she would be. Because she's from Africa. Which, if true, why is she white?

Head Pro will watch the VS Fashion Show this year, just like every year, because he's a sucker. Follow him as he makes mean jokes on twitter at @betchesheadpro, and tell him how badly this list sucked at [email protected].