7 Romantic Movies To Watch With Your S.O. This Valentine's Day
I have to be honest, I'm not a huge Valentine's Day person. It probably stems from spending 19 Valentine's Days as single as it gets. But regardless, I now have a boyfriend (yay me) and have no excuse to shove my face with chocolates and cry alone in my bedroom every day of the year on February 14th. But even if you're ~boo'd up~ Valentine's Day kind of blows. You need to get gifts and shave your legs, and it's a whole production I'm just not so down for. But staying in and watching the best Valentine's Day movie with your SO doesn't sound half bad. So I've done the research of rounding up the best romantic movies to watch with your SO. Or your galentines. Or by yourself. The point is, these Valentine's Day movie choices will probably put you in your feelings and make you believe in the ~power of love~ or whatever.
Disclaimer: Titanic is not on the list because I've never seen it and I don't need to ugly cry this time in front of my boyfriend right before we are going to bang.
1. 'How To Lose A Guy In 10 Days'
This rom-com is the perfect Valentine's Day movie because it's a great balance between romance and comedy. Kate Hudson stars as a magazine writer (honestly, did any other job exist in 2000s rom-coms? And do they exist anywhere else, like in the real world? Asking for a friend) who's tasked with dating and subsequently getting rid of a guy for an article. Fun, right? Not to mention Kate Hudson's character will make your SO think you are way less crazy than you are. That is, unless you also decided to buy a dog to raise together after less than a week of dating, in which case I can't help you.

2. 'Definitely, Maybe'
The heartwarming story about a father telling his daughter about his slutty days how he met her mother is adorable. Definitely, Maybe was also originally released on Valentine's Day, which basically means Universal Studios agrees with me that this is the perfect V-Day movie. Even though the suspense is lost after you watch it for the second (or twentieth) time, it's still a great movie and I'll take any excuse to watch Ryan Reynolds, even if my boyfriend is next to me. Lol.

3. 'Friends With Benefits'
Justin Timberlake, Mila Kunis, and lots of sex. Something for everyone, right? Friends with Benefits centers around the age-old question: can friends sleep together without someone developing feelings? (Spoiler alert: they can't, at least not in Hollywood. Your sh*tty FWB, Tyler from SAE, does not apply.) But what's great about this Valentine's Day movie is how it'll make you appreciate the uncomplicated nature of your relationship. I hope. Sidenote: I just realized Mila Kunis and Ashton Kutcher both starred in movies about being friends with benefits in 2011. Commence conspiracy theories here.

4. 'What Happens In Vegas'
When Cameron Diaz and Ashton Kutcher drunkenly get married in Vegas (as one does), and then one of them wins a ton of money, it makes for a hilarious Valentine's Day movie choice. They need to remain married for at least six months to keep the money, which doesn't seem like that long (especially for a cool $1.5 mil), but also Kim Kardashian only lasted 72 days with Kris Humphries so what do I know. This also results in a great conversation with your SO—what would you do with a ton of money? I said shopping, my boyfriend said to invest it. You can tell we are very similar people. However, I do NOT recommend asking your boyfriend what he would do if he won the lottery, unless you're trying to have a fight on Valentine's Day.

5. 'The Proposal'
I think Ryan Reynolds may replace my boyfriend as my Valentine's Day date. But anyway, this movie is phenom. Picture this: Sandra Bullock and Ryan Reynolds. Green card marriage. Oscar from The Office as a stripper. Have I sold you on it yet? The Proposal is equally funny and romantic with its fair share of nudity—in not always the most romantic way (see below). Plus, Betty White singing "Get Low"—can any other Valentine's Day movie top that? I think not.

6. 'The Princess Bride'
I'm hoping by watching this movie with my SO that it'll teach him to use the phrase "as you wish" from now on. This fantasy romance movie will definitely pull on your heartstrings and make you feel all warm and fuzzy. It is filled with torture, massive rodents, and suspense, while still remaining light-hearted and romantic. I know that sounds like an oxymoron, or the plot of a true crime podcast episode, but trust me, this movie is a classic! It's also full of countless iconic lines, like "My name is Inigo Montoya. You killed my father. Prepare to die," which is surprisingly easy to slip into a conversation. This movie is perfect for the couple that can never agree on a genre, because The Princess Bride is like a comedy, romance, and action movie all in one.
 7. 'Crazy Stupid Love'
One of my personal favorites, partly because you see Ryan Gosling topless. (Can you tell I have a thing for Ryans?) About a just-divorced man who begrudgingly finds a guide to single life, this movie proves that Steve Carell's game has come a loong way since The 40-Year-Old Virgin. These intertwining love stories are hilariously dramatic, between Steve Carell rolling out of a moving vehicle and Gosling's egotistic mentality. Crazy Stupid Love also provides hope for any person who has forgotten how to date. Rule 1: a tiny straw in your drink makes it look like you're sucking on a tiny schvantz. Inspirational.

Images: Gipgy (7)
This Is What Happens When You Recreate Iconic Scenes From Rom-Coms
Every betch has a fantasy of getting a boyfriend recreating a scene from their favorite romantic movie. For me, it is when Billy Crystal reads out a list of things he loves about Meg Ryan in When Harry Met Sally. Maybe it's because I'm self-absorbed and narcissistic, but who cares? You can take your judgmental attitude and fuck off. So, after finally getting an experimental guinea pig a boyfriend of my own, I thought, what better use of our time than to recreate the most romantic scenes from my our favorite movies? I actually did act out these romantic comedy scenes, and here's how much I was judged.
The Song In 'The Wedding Singer'
What is a more romantic way to express your love for someone than sing a tone-deaf song? My boyfriend decided to change the lyrics of Sandler's song in The Wedding Singer to confess his love for me in a ~slightly~ unconventional way. My favorite line has to be "thank you for touching my butt and letting me grab your stuff." I think that pretty much sums up our relationship. I have included an original copy of his masterpiece if anyone is interested in signing him for a record deal. Just DM me.

The verdict: Should you try this? Hell yeah! You'll either get a romantic song that confirms the fact that your partner recognizes the goddess you are, or you'll get a good laugh.
'The Notebook'
 Makeout In The Rain
I have to say, this one was a little intimidating. Not only because Ryan Gosling and Rachel McAdams are two gorgeous humans and this is considered to be one of the most iconic kisses in movie history (winning the MTV Best Kiss award in 2005), but because I get cold pretty easily and I find being lifted by my boyfriend in any sort of way ends up being far more complicated and tiresome than it needs to be. Am I the only one who can only think about that extra burrito and ice cream I had the day before while being lifted by a guy instead of the kiss? Nevertheless, we waited until a storm came and outside we went. Other than the fact that it was totally planned, removing any possible romantic element to it, it was kinda cute … until we started to shiver and pneumonia became a serious threat. Although the outside makeout was less than ideal, it did require some warming up after (if you know what I mean) which I am definitely not complaining about.

The verdict: All in all, I'm down for a spontaneous kiss in the rain, but the overwhelming planning (and re-planning due to the inaccuracies in the weather network, ugh) ruined the fun for us. Besides, my roommates definitely did not appreciate that the Atlantic Ocean claimed temporary residence in our front hallway. So I'd say, pass on this one and leave it to the hot celebs in the movies.
The 'Grease'
 Drive-In
So this one was our own artistic twist on Danny and Sandy's awkward drive-in experience, which left poor Danny stranded. Instead, we drove to the middle of nowhere to watch Ocean's 8 (which we could have easily seen at the regular theater 10 minutes from my house, but whatevs) and actually had a great time. My boyfriend even tried to pull a Danny and not so subtly put his arm around me to grab my boob (which resulted in some giggles from moi and shushes from the car next to us). Needless to say, he was definitely more successful than Danny was and most other couples in the outdoor theater.

The verdict: Pro betch tip: bring some pillows and blankets to put in the trunk of your car the next time you go, since what people can't see happening under the covers won't hurt them. But remember that every sound you make will be heard, so if you can't do it silently, then don't do it at all. 
The 'Lady and the Tramp'
 Spaghetti Kiss
I know, I know. How can an animated movie of two dogs be remotely romantic enough for me to want to recreate it? And to that I say, can you ever go wrong with spaghetti? I thought not. This one was super simple. We ended up making dinner together to add to the romance and then enjoyed a few noodles Lady and the Tramp style (if you have been living under a rock, or were born after VHS was no longer in use, shame). All in all, we got a few laughs out of it, but I think we'll eat our pasta solo from now on.

The verdict: If you are thinking of trying this one out, I'd say go for it—but in the privacy of your own home. No one needs to gag on their dinner while watching you attempt to deep throat your noodles and your boyfriend's tongue.
The 'Spider-Man'
 Upside-Down Kiss
Definitely the hardest one on the list to maneuver. Initially I thought that monkey bars in a playground would be ideal for him to hang off of while I stood below him and kissed him, but then I didn't want to risk being put on the sex offender registry, so I vetoed that one real quick. Since we were at my cottage for the weekend, we decided on him lying at the end of the dock with his head dangling off the side Long Duk Dong style from Sixteen Candles, while I stood in the water (lucky me!). Again, the extensive planning of this one, and the hysterical laughter from my family watching from 10 feet away, completely killed any possible romantic element to it. Also, I may or may not have missed his lips and gone for his nose accidentally.

The verdict: People are not meant to make out upside down. That's all I'm gonna say.
All in all, we had a few good laughs and he was forced to spend more time with me. I say it was a win-win for me the both of us.
Images: Author (2); Giphy (3)
How Much Carrie Bradshaw, Jenna Rink & Other Rom Com Characters Would Pay In Rent IRL
Since we've practically been able to walk, we've been tricked into some serious romance fuckery that modern-day love stories always pan out like the end of a Disney movie—as if Prince Charming would actually search every apartment up and down all of Brooklyn for the woman who perfectly fits into the shoe she left on a date. Umm… Pretty sure the chances of me seeing my left Aldo pump or my dignity after last weekend's walk of shame are slim to good-fucking-luck. But that's not what's important here.
What I'm actually here to tell you is that, shocker alert, nothing is what it seems when it comes to romantic films. Hate to break it to you, but not every eligible bachelorette in the tri-state area also owns a spacious duplex with an interior design replica of Z Gallerie. Like, I'm still waiting on a rom com where Katherine Heigl lives on a strict diet of Top Ramen and Frosted Flakes in a dumpster studio after going broke from being forced to purchase 27 fugly bridesmaid dresses not even Sears would stand to carry. But thanks to my diligent Google research, I'm now well aware that my poor career choice has forced me to become financially dependent on a rich male these bitches would prob be living in hole if not for this thing called skewed perception, or rent control for that matter. So here are the actual prices of their humble abodes IRL, and it's literally just as un-shocking as it is annoying.
Carrie Bradshaw's Apartment, Sex and the City
If you seriously thought that Carrie Bradshaw actually lived comfortably (and by comfortably, I mean living on an every day diet of brunch at the Plaza and weekly Chanel shopping binges) on a columnist's salary, you're out of your batshit mind. Her one-bedroom apartment on the Upper East Side cost her a whopping $700 a month (good one, rent control), but in reality, the place would go for about $3,000. Actually, in REAL reality, the building is located in West Village, and is actually a 4,100-square-foot house with four stories, 10 rooms and six fireplaces. In 2012, it sold for $9.85 million aka Mr. Big's slutty pocket change.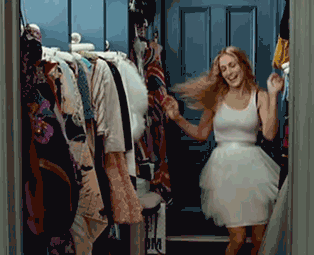 Carrie And Big's Apartment, Sex And The City
Speaking of the devil, idk what the fuck Mr. Big even did for a living, but clearly money was all Carrie was after considering he's an actual piece of shit (#TeamAidan). Literally the only reason she stayed with him was because she forgot her Manolos, and also that closet, but like, I get it. Their apartment was located on Fifth Avenue across from Central Park, but the interior was actually shot in a four-story walk-up on 62nd Street, costing $190,000 a month to rent, or $40–$50 million to buy. K fine, I guess this was worth settling for.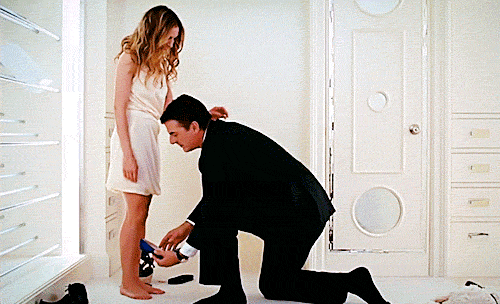 Beth And Neil's Loft, He's Just Not That Into You
Such a typical fuckboy Ben Affleck move (or just what I feel is something Ben would do) to have all the benefits of a marriage without the actual marriage itself, including the beautiful brick Baltimore loft on Federal Hill. Bless Jen's heart for playing a character she actually had to live out in real life, but like, at least they were only paying $2,280 a month for a 2-bedroom. Steal.

Noah's Waterfront House, The Notebook
Noah's fairytale fixer-upper was actually built in 1772 as a 4-bedroom waterfront property on Wadmalaw Island in South Carolina. Its current monthly rental price goes for a whopping $12,000—again, that's PER MONTH—which translates to about $695 a month back in 1940. Fat chance Noah's carpentry salary could afford that, so idk maybe they offered him a sick 2-for-1 discount on wood panels. But tbh, that man could've built me a dumpster behind the house and I'd still be naked on his wrap-around balcony in record time.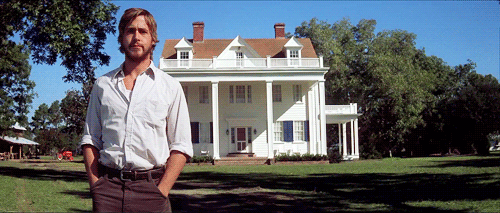 Jenna Rink's Apartment, 13 Going On 30
Jenna's epic glow-up and Regina George complex led her to become a big-time bitch magazine editor, so being able to afford an apartment on Fifth Avenue is semi-believable. On average, a one-bedroom in the building where she first stumbled out in lingerie goes for about $4,000 a month, or $1.3 million for purchase. Unfortunately, she traded her hot pro-hockey player boyfriend and his thingy for her formerly fat friend, so none for Jenna Rink bye.

Marisa's Apartment, Maid In Manhattan
I don't care what you say, Maid in Manhattan is the most underrated J.Lo film of all time, and this is not up for debate. Mostly because we got a real glimpse of actual "Jenny from the Block", as seen by her 2-bedroom Bronx apartment on E. 175th Street, which would cost $1,300 a month today #gentrification. But also because if J.Lo can marry rich, then so can I. Speaking of hot wealthy men, the hotel suite rented by Christopher Marshall at the make-believe Beresford Hotel was actually filmed at the Roosevelt Hotel and the boujee Waldorf-Astoria Hotel, which would go for $12K a month. Tell me love don't cost a thing now. I'll wait.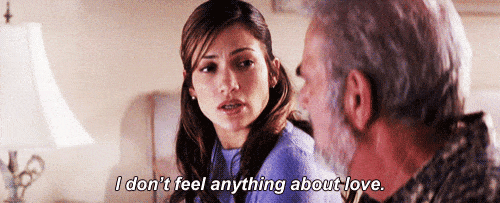 Sam's Houseboat, Sleepless In Seattle
This giant houseboat shacking it on Lake Union in Seattle is the reason I have trust issues. If I was never forced to sit through the already mystifying plot of this movie, I'd think this thing was straight out of some lakeside horror film. The houseboat has four bedrooms, two bathrooms, and a lakeside dock and was last sold for $2 million in 2014, so it's a nice setup. Still, something about taking a woman you literally don't know back to a floating house on a dark lake just screams R.I.P.

Vivian's Apartment, Pretty Woman
I'm not sure how a hooker can't afford a little nicer of a place, but Viv's rates were apparently not cut out for big city income. Her apartment in LA's Las Palmas hotel went for a whopping $185 a month, although average room prices per night are now $300. This was yet another classic case of damsel in distress saved by fuckboy and his wallet, seeing as Edward's 2-bed, 3-bath penthouse suite at the Regent Beverly Wilshire Hotel went for $38,500 per week. No wonder I'm so fucked up.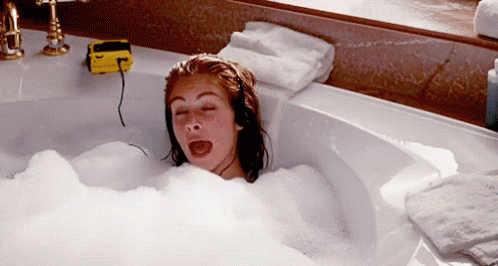 A Definitive Ranking Of 2000s Rom Coms
Although people who peaked in high school like to act poetic about how great the 2000s were, they weren't actually any better than the present day. I mean, it was a time when Britney Spears and Justin Timberlake wore matching denim outfits in public and nobody carted them off to an insane asylum.
But I'm prepared to make a concession on two points: 1) At least we weren't under the administration of a sentient slime mold wearing a bad wig. 2) The 2000s were a golden age for romantic comedies, mostly thanks to Judy Greer's tireless efforts to play every heroine's best friend. Plus, only like half the jokes were sexist, and there was about an 80% chance pre-pretentious Matthew McConaughey would show up.

Obviously, a betch has to be picky about her rom-coms—some are shitty in a good way, but others are best avoided in case someone catches you watching them. To guide your Netflix viewings, here's a totally objective list of '00s rom coms. If you disagree, which I'm sure everyone will, please note that I'm not actually forcing you to watch these movies; I'm just saying that if you regularly watch any of the bottom five, you have terrible taste.
14.  Garden State

Garden State is considered a modern classic by two groups of people. 1) men in their late 20s with a crush on Natalie Portman and a thriving quarter-life crisis and 2) 8th graders in 2004 under the assumption that any movie that features a Shins track in its soundtrack is automatically deep. To everyone else, it's a film about self-absorbed white people whining about their lives until they're magically fixed by the power of mixtapes. There are approximately a zillion issues with this film, beginning with Zach Braff's complete lack of expression and ending with the fact that you can't "cure" real depression by listening to The Shins, no matter how clearly superior the soundtrack is to anything else in this film. Worst of all, though, is the fact that Natalie Portman played a manic pixie dream girl so obnoxious I still dream about strangling her character sometimes. Padme deserves so much better.
13. Failure to Launch

I'm not saying romantic comedies have to make much sense, but Failure to Launch's plot is mystifying. Matthew McConaughey's parents are tired of him living at home, so they call in a lady high class escort (Sarah Jessica Parker) whose job is literally seducing men into moving out of their parents' basements and unceremoniously dumping them. Because that's plausible, and not at all fucked up to force your son to fall in love with someone you're paying. Ridiculous premise aside, you know a movie is terrible when famed nicegirl Zooey Deschanel is the best thing about it. 
12. Monster-in-Law

In case you missed this one, and for your sake I hope you did, Monster in Law is about Jane Fonda inexplicably being terrible to Jennifer Lopez, who walks a lot of dogs and is engaged to Fonda's son. That right there should tell you all you need to know—I cannot think of one movie that JLo was in that was anything above mild torture, and we're supposed to root for her character why, exactly? If my son was engaged to a full-time dog walker you can best believe I'd do everything short of actual murder to put a stop to that bullshit.
11. How to Lose a Guy in 10 Days

I'm told some people love this movie, but Jesus fucking Christ, is it possible for the two main characters to be any more appalling? Here you have two assholes manipulating the shit out of each other and just generally acting psychotic, all to win a stupid bet with their friends. They really should call it "How To Act Like A Psychopath And Lose Your Dignity."
10. 13 Going on 30

Not gonna lie, I fucking adored 13 Going on 30 when I was an impressionable preteen. It had time travel! Mark Ruffalo! A makeover scene! Years later, the movie is still fun to watch, even if it is way too obsessed with the '80s, but the jokes are more cute than funny. Also, why would anyone allow their 13-year-old child to go to a sleepover hosted by a 30-year-old? That is … questionable to say the least. Not to mention Jennifer Garner's character does a reverse transformation from a betch into a nicegirl and dumps her hot pro bf in favor of her formerly fat friend. Blah blah, true love, I don't give a fuck. Tenth.
9. 500 Days of Summer

500 Days of Summer is close to being Garden State wrapped in cutesy narration, but it's far superior. For one thing, it reintroduced the world to Joseph Gordon-Levitt's dimples. For another, it manages to be a fairly realistic depiction of a shitty millennial relationship without being super fucking depressing. But that's also kind of the problem—rom coms aren't supposed to be realistic, they're supposed to be cliché and feel-good, and I don't care what you say, Summer is a thot. I have literally stayed up at night mapping how she could have possibly met someone worthy of engagement a mere 118 days after she broke up with Tom, and only six days after attending a wedding as his guest (yes I did the math—I told you; this movie keeps me up at night). No matter how you slice it, she had to have cheated on somebody.
8. Sweet Home Alabama

Full disclosure: As a Southern betch, I'm stoked that Sweet Home Alabama takes place right next door. (Dear Hollywood: An entire country exists between New York and LA.) But even though it features Patrick Dempsey as the other man, Josh Lucas with a dreamy Southern accent, and Reese Witherspoon, there are still some issues. Mainly, WTF WERE YOU THINKING, MELANIE? Did you really dump your future president fiancé for your secret redneck husband just so "the first boy you kissed could also be your last"? I've heard of trying to keep your number down, but damn if this isn't some delusional shit.
7. My Big Fat Greek Wedding

Everyone on planet Earth can relate to having a batshit crazy family, and that's exactly what makes My Big Fat Greek Wedding appealing. The two leads are fine, considering they're not Kate Hudson or Matthew McConaughey, but the extended family is everyone's favorite part of the movie. Honestly the most memorable moment to come out of this movie is the "put some Windex on it"—pretty good deal for Windex, not so much for the people who actually starred in the movie. However, it does get points for the memorable line: "The man may be the head of the household, but the woman is the neck and she can turn the head any way she pleases." 
6. The Proposal

The plot is pretty flimsy (a Canadian businesswoman has to marry her assistant to avoid deportation) but everyone loves a story where the couple starts out hating each other and eventually falls in love. The cast is what makes this movie pure rom com gold: Sandra Bullock, Ryan Reynolds, and Betty fucking White, who gifted us with the infamous Native American dance scene. Basically, it's predictable but ridiculous, making it better than some of the other garbage movies on this list.
5. Knocked Up 

Admittedly, Knocked Up is probably to blame for some of the chubby man-child/beautiful, svelte woman couplings we see in the media that give men unrealistic beauty expectations (of the types of women they can expect to date), otherwise known as The Beyoncé/Jay Z Phenomenon. But whatevs. It's a good movie. Seth Rogen has that whole dad bod thing going on—apparently a thing some people are into—and Katherine Heigl was at the top of her rom com game before she pissed off the entire cast of Grey's Anatomy. Knocked Up is actually hilarious, which is enough to make up for the fact that Katherine Heigl appears in it.
4. Miss Congeniality

Even aside from my undeniable crush on youthful Sandra Bullock, Miss Congeniality is a quintessential early-2000s romantic comedy. Allow me to explain. 1) It stars an ambitious career woman who don't need no man. 2) But she kind of wants one anyway, and everyone realizes what a catch she is when she puts on lipstick and a dress. 3) Did I mention its plot is literally an extended makeover scene as Bullock goes from bad ass FBI agent to bad ass beauty pageant contestant? I rest my case. Add in some cute female friendships and a scene in which Bullock teaches us how to fend off an attacker, and it's basically required viewing every year.
3. Love Actually

You had to know Love Actually was going to make the list despite this amazing take-down article of why it's actually terrible. With approximately a bajillion storylines going on, it's hard not to find one you like and get invested, and it doesn't hurt that the film features every well-known British actor under the sun. I'm not sure how the movie manages to juggle all the different plots without being confusing and/or boring, but I'm not gonna question it. However, this shit is TOO FUCKING LONG. If I have to pop an Adderall just to make it through a damn movie (which I do), you need to send your editors back to the drawing board.
2. 27 Dresses

27 Dresses is the perfect example of a rom com that's super cliché in theory, but in practice, it's so fucking heartwarming it doesn't even matter (ugh). Katherine Heigl plays ultimate nicegirl Jane (in case the fact that her name is "Jane" wasn't enough of a clue), who's been part of 27 weddings and miraculously hasn't gone broke from buying all the bridesmaid dresses. The dudes are pretty forgettable, but Jane's psychotic sister and slutty best friend totally steal the spotlight, elevating the film to truly betchy heights.
P.S. For once, James Marsden plays the leading man, so his preternaturally perfect face gets more screen time, #bless.
1. Bridget Jones's Diary

Bridget Jones's Diary is the ultimate feel-good movie, as in it's literally impossible to watch it without feeling your icy soul thaw ever so slightly at the end. The titular character starts out fat, single, and past the age of 30, so basically our worst nightmare. By the end, though, she manages to bang Hugh Grant and Colin Firth, land a better job, and become a self-described "wanton sex goddess." If those aren't your life goals, you clearly need to start your own self-help journey. 
Throwback Thursday: An In-Depth Analysis Of 'The Notebook'
For the past 10 years there has been one movie synonymous with cheesy love stories and crying while eating Ben & Jerry's: The Notebook. While I appreciate this movie for its beautiful actors and calming lake visuals, it's time to explain what's really going on in the sappiest nice girl film of all time.
The movie opens with about 15 minutes of a scenic sunset lake with birds flying all over the place as old-ass Allie Hamilton stares out the window not knowing what the fuck is going on. Cut to the narration by old Noah who mumbles a bunch of nonsensical inspirational mumbo jumbo that could only be thought out by the likes of literary pussy Nicholas Sparks. "I've led a common life. In one respect I've succeeded as gloriously as anyone who ever lived. I've loved another with all my heart and soul and for me that has always been enough." Um, what kind of fucked up message is that to send out to the world, old-ass Noah? How about paying your goddamn bills, you freeloader.
The nurse comes in and introduces Noah as "Duke" saying he's going to read to her. "Idk about that," mumbles old-ass ungrateful Allie.
We then get into the story:
Noah is at the fair chilling with E from Entourage when he introduces him to young Allie, who is hot and rich. Score. Noah asks Allie on a date and she's all like "no I don't know you" then some other bro with a weird mustache comes over and asks her to "ride the ferris wheel" and she's outie.
Then this stage 5 clinger jumps on to the ferris wheel in the middle of her and her date. Noah then attempts suicide if Allie doesn't go out with him because #confidence. Now would be a good time for an Instagram but this is like the 40's so we'll let it slide.
Then Allie rescinds her date offer but Noah's all like "You promised. Here's the thing about me. When I want something I have to have it." #confessionsofarapist
Then Noah manipulates Allie into going on a double date where they watch their friends make out at the movies. Then they walk home together and Allie's all like "I haven't seen a movie since I was a little kid because I'm mad busy with piano lessons and reading and shit." Then Noah's like "wow you're a huge loser sounds like the road to success."
Then Noah shows how adventurous he is by lying in the middle of street. Allie's like, chill bro I know you're poor but I'm not going to get hit by a car because you called me a loser. Then naturally she does it anyway. Then Allie reveals her deep dark FUN PERSON secret: She likes to paint.
Cut to Noah and Allie falling in love. Romantic bike rides, shoving ice cream in each others mouths, making out in public.
Noah reads his sad book of poems and the two fall deeper in love. They chill at the ocean and Allie forces Noah to say she's a bird in the first of many mutually emotionally manipulative conversations to come. "If you're a bird I'm a bird."
Cut to a black kid dancing and Noah, like Juan Pablo, cuts into show he's a kid lover.
Allie returns one night from making out with Noah when her mustachioed father is waiting smoking a cigar on the porch (as all 1940's mustachioed fathers do) and is all like "you been spending a lot of time with this boy I wanna meet him." And she's all like "of course daddy."
Then Noah goes to meet the family and gets all embarrassed by talking about how he works at the lumber yard and makes 40 cents an hour and all the people are quiet thinking like "Who invited the poor guy!? Am I right!? Am I right?!"
Then Allie's mom's all like "Allie's going to Sarah Lawrence in New York."
Allie's mom: That child's got too much spirit for a girl of her circumstance. Trouble is what it is.
Side Note: Nicholas Sparks definitely gets all his dialogue from Hallmark cards and/or googling "unsettling class wars dialogue from the WWII era"
Then Noah brings Allie to some old, gross shack so he can devirginize her. He tells her he's going to buy it and fix it up but I'm thinking like why do you spend so much time chilling by this old, creepy house?
Noah gets excited that he's almost going to seal the deal when annoying as fuck Allie is like "I know I said I wanted to do it but I'm thinking a lot. What're you thinking?" I imagine this is how all fantasy suite dates go. And Noah's all like "shut the fuck up I'm practically inside." Then Allie is like HOW COULD YOU NOT BE THINKING ABOUT ANYTHING. And then he gets off of her and tries one last time to get her to put out by being like "uhhh I love you did you know that?" Then E aka cockblock shows up and is like "Allie's gotta go home because her parents have an inkling she's DTF."
Allie's mom: He's a nice boy but he's TRASH
Allie: You're not gonna tell me who I'm going to love.
Then Noah's like, I did not sign up for this shit, I'm out I'll find some other girl to put out if you're going away. "You're leaving and I'm staying here and I'm so happy that you're doing that. You're gonna have a million things to do. It's not you it's me."
Allie: You can come with me to New York.
Noah: What am I gonna do in New York? All the girls there are fugly.
Allie: Be with me.
Noah: Nahhhs.
Classic bait and switch.
Then Allie starts beating the shit out of him and is all like "if you're gonna break up with me do it now! DO it!!!! DO IT!!!! I'm gonna do it! It's over!"
Then Allie solidifies the fact that she's a fucking manipulative psychopath: Wait a minute we're not really breaking up right?
Allie tells her housekeeper she doesn't want her to pack her things or touch her stuff. Her mom's like "We're going home early. Seabrook reeks of povos."
Allie then finds E who tells him Noah is taking a shit out delivering a load.
Allie: I need you to tell Noah that I love him and I'm sorry for everything.
E: I was up all night with him Allie. I've never seen him so low. It's over Allie.
Allie: It's not over.
E: It is over. He understands. It's hard and summer's over if he wants to talk to you he'll write if not then like fuck off bitch.
Allie: Just tell him that I love him.
E: Aight I don't think he gives a shit though.
Noah then writes 365 letters for a year and Allie's mom discards them so she never knows! Did no one think that MAYBE ONCE DURING THE ENTIRE YEAR ALLIE COULD'VE MAYBE GONE TO CHECK THE MAIL HERSELF!? Nah? Alright then.
The Noah and E go to war together and E dies over in Germany or some shit, a plotline that I totally forgot about because like, who gives a shit about E? On that note, why does Noah only have one friend?
Allie then meets hot as fuck James Marsden, nurses him back to health, and he asks her to marry him because Allie is clearly Mary from There's Something About Mary.
Then she falls in love with rich hot James Marsden.
Noah then gets off the bus (dealbreaker) because he thinks he sees Allie walking down the street. He sees her through a restaurant window hardcore making out with James Marsden (because I'm sure that's definitely a thing high society people did in the 40s in broad daylight).
Noah then has a mental breakdown and has some sort of deranged idea that if he restored the old house Allie would come back to him. "Some called it a labor of love, others called it fucking desperate." Move on man, it was a summer fling like 6 years ago.
Noah then proves why he'll always be poor by refusing to sell the house he built for above market price. Side note: I'm both impressed and sort of unnerved by Noah's knack for interior design.
"In the evenings to temper the sting of loneliness there was Martha Shaw."
Wow he seriously treats Martha like shit, what a d bag. Maggie then tries to DTR: "What do you want from me Noah? Sometimes when you talk to me you don't even see me."
Noah: You know I want to give you all the things that you want but I can't because they're gone. They're broken — THAT MAKES NO SENSE, ASSHOLE.
Since when is it okay to treat one woman like shit because you had a great summer fling 7 years ago? #teammartha
Allie then sees Noah's picture in the newspaper which I guess is the equivalent to seeing your ex's facebook status update and immediately faints. #overreacting
The Notebook: The story of 2 self-centered assholes that eventually find each other despite all odds.
Then Allie goes to her fiancé, the hot and PERFECTLY NICE James Marsden, and is all like "I love to paint. You don't even know me!" and he's like "okay so paint." And she's like "I will. But also, I want to get away and take care of a few things/clear my head/fuck my ex-boyfriend." And he's all like "should I be worried are you all right? It's normal to get cold feed before your wedding." SAYS THE NICEST MAN EVER And shes all like "no of course not no second thoughts." LYING WHORE.
So Allie goes to Noah's house: "I saw your picture in the paper and I wanted to come see if you were okay. So are you okay? I'm a stupid woman I shouldn't have come." She then crashes her car into a fence because she's an idiot and bearded Noah's like "you wanna come in?"
We then cut back to old Noah and Allie, and Noah goes to the doctor and he tells the doctor that he reads to her and she remembers. The doctor's all like, "Nope that's not happening. Dementia is irreversible and degenerative so maybe you should go home Noah, you're drunk." "You know what they say doc, science only goes so far, then there's God." Man, get a different hobby.
FLASHBACK:
Noah: Do you love him.
Allie: Yes I do.
Noah: Okay we can be friends are you hungry?
Allie: I have to warn you I'm a cheap drunk; a couple more of these and you're going to be carrying me out of here.
Noah: Go slow so I don't take advantage of you.
Allie: You wouldn't dare. I'm a married woman.
Noah: Not yet.
Allie: Why you looking at me like that?
Noah: Memories. This room where I tried to fuck you before the cops came and then I yelled at you for thinking too much. #memories.
Then Noah reads some more poetry on the porch then Allie leaves and Noah's like "Come back tomorrow morning I want to show you this place and then hate-fuck you."
Meanwhile Old Noah and Allie's  three kids show up, Allie introduces herself to them then goes to take a #170 nap.
Noah: There's something about today. Maybe it's a day for a miracle.
Kids: Cut the shit dad. She doesn't remember you. Come home.
Noah: Look guys, that's my sweetheart in there and I know that she's apt to cheat since she left her fiancé for me so I'm not leaving her no mater how much of a drain on hospital resources and government funding it is for me to live in this nursing home.
James Marsden (Nicest guy ever): I got worried when you didn't call so I called the one hotel in Seabrook about 100 times.
Allie: LOVE YA call you tomorrow.
Allie shows up in a weird caftan-like scarf and Noah takes her rowing on the lake amidst about 700 ducks flapping around in the water. If this can't get him laid, nothing will. Maybe you should get out of that row boat and back to your fiancé and stop feeding the goddamn ducks, Allie.
Cue romantic rainstorm where Allie involuntarily participates in a wet T-shirt contest. Noah laughs as Allie gets wetter, knowing she's def putting out.
Allie: Why didn't you write? It wasn't over for me. I waited for you for 7 years and now it's too late.
Noah: I wrote you 365 letters. I wrote you everyday for a year. It wasn't over. It still isn't over.
*Intense makeout sesh following an adulterous yet hot sex scene*
Allie: You've got to be kidding me. All this time that's what I've been missing? Let's do it again!
WTF you're engaged FEEL BETTER ABOUT THIS I DARE YOU.
CUT TO: Noah and Allie asleep on the floor in blankets. Allie wakes him up, trying for morning sex, and he's like "I need rest and food. Go make me a sandwich" and Allie's like "okay what do you want?" and he's like "pancakes."
Then Martha Shaw shows up at the door bringing food because Noah has many hos in this area code.
Knowing what's up Martha's like "She's the one isn't she? Can I meet her?"
Noah: I don't think that's a good idea.
Allie comes out and she invites her in because their mutual boyfriend IS AN ASSHOLE and the least we can do for nice people is make them a fucking cup of tea.
Martha then leaves and Noah walks the poor lonely widow out. "She's sensational, she really is," says the most mature person I've ever seen depicted on film. "I'd forgotten what it's like for the first time since I lost Richard I feel like I've got something to look forward to." Apparently that something is having dinner with your fuck buddy and his true love.
The next morning, Allie, who still hasn't called her fiancé, wakes up to find that Noah has laid out a paint easel in a room of the house because "OMG FINALLY A GUY WHO REALLY GETS ME!" Allie then sits on the porch naked in a towel and painting an extremely impressive art piece, which actually looks like a very chill day. (STILL WEARING HER ENORMOUS ENGAGEMENT RING.)
Then her mom shows up. Then the mom informs her that James Marsden is coming because Allie never called him the night before which seems perfectly reasonable and Allie's like OMG can he not I'm on vaca! Why didn't you show me my letters/bring me a latte!?
Allie's mom: Let's take a drive. I might know you better than you think.
Then Allie's mom takes her to some steel yard or wherever it was 1930s povo people worked and she points out some overweight guy in a hat that she used to date. She's all like "this is what happens when you seriously date a poor guy."
Allie's mom: My father was furious so we ran away but the police picked us up. Sometimes when I'm in the area I stop here and watch him, trying to picture how different my life would've been. (UM THAT'S CREEPY and sort of rude towards this innocent guy that you dumped because you're a gold-digger).
Allie's mom drops her off and they hug and she gives her her big stack of letters from Noah. I bet at least 25% of those contain a dick pic (or I guess a dick stenciling since this is the 40s.)
Noah: What're you gonna do Allie?
Allie: IDK
Noah: We're back to that!? What about the past couple of days? I know what this is about. He's got a lot of money! You're bored and you know it. You wouldn't be here if there wasn't something missing. Would you just stay with me?
Allie: Stay with you, what for? We're already fighting.
Noah: Well that's what we do. We fight. You tell me when I'm being an arrogant son of a bitch and I tell you when you're being a pain in the ass 99% of the time. I'm not afraid to hurt your feelings. It's not going to be easy; it's going to be hard, and we're going to have to work at this everyday but I want that. Everyday you and me.
Thus solidifying that the guy you should really be with is the one who consistently tells you you're a pain in the ass and likes when you make him panacakes.
Old Noah prepares a scenic sunset dinner for old Allie at the nursing home because apparently that's a huge aphrodisiac for these two. They both drink wine and Noah finishes the story.
James Marsden AKA nicest man ever: I can shoot him, kick the crap out of him, or leave you, but none of those options give me you and I love you.
JM: It's normal not to forget your first love. I love you but I want you for myself and I don't want to have to convince my fiancée that she should be with me. Can this guy get a spinoff movie?
Modern Day: Allie realizes she chose Noah and gets really excited and they dance together and then she's like "IT WAS US!!!!" Then they start dancing. Then she flips out because Noah won't take her on a rebellious car ride out of the nursing home and is like "I don't remember you asshole who are you!?" Then the nursing staff comes in to sedate her #romantic and Noah starts crying in the corner like a frat bro at a judicial hearing for date rape.
Noah then goes into cardiac arrest because he didn't get laid last night.
Noah then escapes his nursing room and the kindly nurse lets him sneak into Allie's room in a totally irresponsible maneuver that probably ends with her being fired after the two are found dead in each others arms the next morning.
Allie: Do you think that our love can create miracles?
Noah: Yes I do. That's what brings you back to me each time.
Allie: Do you think our love could take us away together? (I sense a suicide pact coming on.)
Noah: I think our love can do anything we want it to.
*Makeout sesh*
Allie: I love you
Noah: I love you
They hold hands and magically die.
That's a wrap. GOODNIGHT. I'll be seeing you.
PS: As much as I'm hating on this movie it's really not THAT bad and here's the saving grace: