All The Drugs The 'Vanderpump Rules' Cast Has Admitted To Using
It's no secret that sobriety plays a small role in Vanderpump Rules. But while the Vanderpump Rules cast is open about their drinking, we've never seen so much as a bong on camera. (We know they're smoking weed. They've all admitted to smoking weed.) This isn't exactly surprising. But it was a pretty refreshing change when the Vanderpump Rules cast finally opened up a little bit about their use of drugs this season. Too many impressionable youths are watching this show for the cast not to disclose that their 72-hour benders, impossibly tiny figures, and frequent meltdowns are fueled by a little something extra. They're open about the damage alcohol has caused—I'm glad they're being open about this too. Here are all the drugs the Vanderpump Rules cast has admitted to taking, not counting drugs they are prescribed, because I don't want to get my ass in trouble with HIPAA.
Kristen Doute/Stassi Schroeder
Drugs: Adderall, Xanax, marijuana
Kristen and Stassi both made this pretty easy for me. They've openly discussed their Adderall and Xanax use—Stassi on camera as well as off. Quick highlight reel of Stassi's on-screen season 6 drug references: blackout on tequila and Adderall at her birthday party, Xanax and alcohol during the finale. For Kristen, we have her "Xanax and edibles" refrain about her travel anxiety in Mexico, plus some pretty explicit IG stories of late including her smoking a bowl and a collection of her beside prescription bottles. Side note: The Xanax may very well be prescribed. But mixing it with alcohol/other sedatives means they're def not taking it AS prescribed.
We've discussed Stassi's super scary mixing of alcohol and Xanax at some length. But in case you need a refresher: Side effects of mixing Xanax and alcohol may include: siding with your douchehat boyfriend, inappropriate smiling because you don't know WTF is going on, and literally dying. Do not do this.
As for the Adderall use, Stassi admits to abusing it to get through long shooting days, keep her weight down, and drink the required amount of alcohol for a reality star without passing out. Ugh. Bravo, take better care of your people.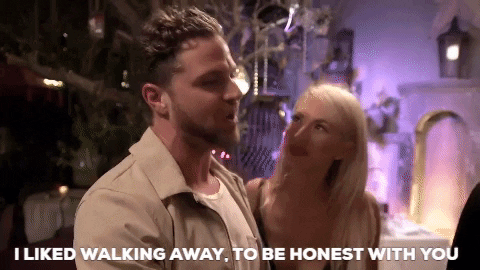 Scheana Marie
Drug: Marijuana
We all knew that Scheana was a "craaazy pothead", hence repeating herself every single episode of this season. What I didn't know is that Scheana was actually sued in 2016 for pot smoke pouring out of her apartment. Yikes. So ya girl does, in fact, smoke. But just in case we weren't clear enough at this point, she's also been IG storying what seems to be a weed tour through Hawaii. I guess once the entire internet roasted the use of weed as her excuse for her Robsession, she decided she needed to develop some receipts in a hurry. Which, yeah, if you're going to claim weed gave you the level of foresight and mental acuity of the cast of Pineapple Express, I'm gonna demand you back that up.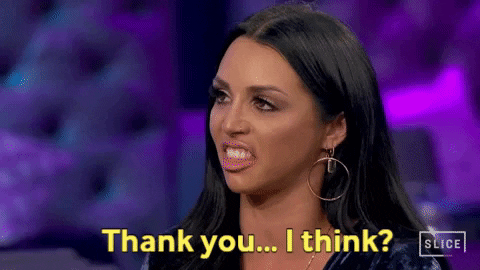 Lala Kent
Drug: Marijuana
Like Scheana, Lala too has referenced her own weed smoking at some length. Less than you'd expect for someone who claims that Tupac's "spirit lives inside her," but some. (I love a good stoner girl, but I can't help calling Scheana and Lala out here. They've always been in that weird guy's-girl, wannabe-hood zone that aligns itself with exclusively taking two hits for the 'Gram.) On her horrifying episode of Juicy Scoop with Heather McDonald, Lala says she's quit smoking, and switched to natural remedies. You know, like sucking on a "baba," or on a dick. Starting to think we disagree on what "natural remedy" means.
Lala, after one hit off a blunt:

Everyone Else
Drug: Marijuana
Katie and Tom both seem like they've been hitting the edibles fairly heavily this season, which Katie admitted to taking before her wedding. Katie specifically mentions going to dispensaries because "they have lots of candies and chocolates and I like to eat the edibles." And while Schwartz never admits to indulging himself, can we at least agree that he really, really seems like a die-hard stoner? (See: always wearing sandals, no real ambition to speak of, etc.)
Here's one of my fave Schwartz-HAS-to-be-stoned-here GIFs: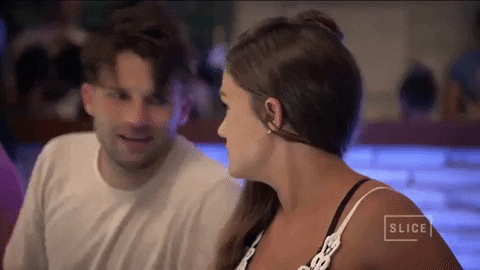 As for the rest of them, James Kennedy talks about having been "first in line" at "all the clubs and clinics" since they let you in when you're 18. (We get it James, you're young.)  Jax and Brittany have video evidence of them lighting up in an airport bathroom, and Jax mentions that he picked the habit up from Brittany's parents. Possibly the cutest fact about this couple. We know Ariana smokes as well from the time she referenced "hiding the bong" from Sandoval's mother. (God, I pay way too much attention to this show.) I don't have specific evidence for anyone else, but I'd assume Raquel at least needs some kind of memory-reducing drug to have not yet dumped James.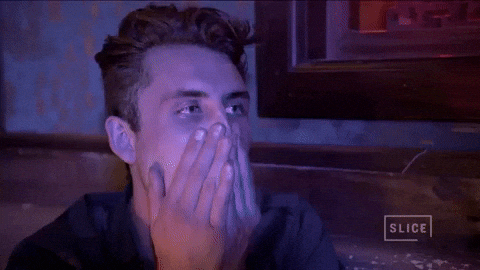 As for the burning question I'm sure you all had: We have no concrete evidence that anyone is doing coke. Plenty of people (Sandoval included) have suggested that Jax has a serious coke problem, but we don't have any evidence other than his six nose jobs and everything he says and does on camera. All around, it seems like we're dealing with a group of semi-stoners, a lot of anxiety disorders (don't act like you wouldn't develop one too), and a hopefully waning Adderall problem from the early years. Basically, your sorority pledge class. Celebs, they're just like us!
Images: Giphy (5)
All The Reality TV Guys Scheana Has Tried To Date For Attention
As I reflect on Monday's Vanderpump Rules finale, I'm grateful for a few things. 1) Lisa's face as she gleefully bankrupts the two Toms, 2) Human fedora Patrick is out of Stassi's life, 3) Scheana's airtime was limited to five minutes. Bless. Of course, it took Scheana exactly zero days to get herself back in the news. This time, it's for hosting a "viewing party" of the VPR finale with Ronnie Ortiz-Magro of Jersey Shore. Hmm, Scheana hanging out with a male reality star for attention? Where have we heard that before? I guess I'd be pretty desperate to distract from that season 6 performance too. But hitting up a Jersey Shore reboot cast member in the midst of his v public, v messy baby-mama feud? Has to be a new low. Here are the other D-list celebs Scheana's tried to pretend she's dating on Instagram been linked to this year.
Scheana, when even your mom is roasting you like this, you know it's bad:
Scheana Marie's mom told her she looked 'crazy' on #PumpRules due to obsession with Rob https://t.co/4aetrkdAXp

— Vanderpump Rules (@VanderpumpRules) April 30, 2018
Carl Radke
Around January, Bravo gossip started circulating that Scheana had hooked up with Summer House cast member Carl Radke. This wasn't explicitly Scheana's doing, to be fair. Kristen and Stassi were the first to spread this rumor, expanding on their favorite hobby of ruining lives via podcast. But Scheana then immediately took to Twitter,  making a huge deal out of how totally not true these rumors were. If she was actually trying to shut these rumors down, she was about as effective as with the Toca Madera rumors. But I'm more inclined to think she was just thrilled to hear her name coming out of Andy Cohen's mouth.
For what it's worth, Carl ended up confirming that he hooked up with Scheana twice on Watch What Happens Live. His ex-girlfriend Lauren Wirkus specified that he meant making out, not sex, which Scheana of course also immediately responded to on Twitter. Honestly, thank God WWHL doesn't have a call-in feature—Scheana would never leave the house again.
Scheana: *makes a bad joke about Kristen being thirsty*
Last thing I will say about this BS. In the words of Stassi, @kristendoute idk what I've done to you, but I'll GET you a Pinot Grigio. Looking pretty thirsty over there… ????????‍♀️

— ????️‍????Scheana (@scheana) January 30, 2018
Scheana's mom: (*furiously types even worse joke about Stephen being thirsty*) You're doing amazing sweetie!!!!
So @stephenmcgeeee Because Scheana knew where "cups" were at his apt that means they had sex? So lame…Maybe she can get you a cup…you sound a little thirsty! ???? https://t.co/AvnunCob3Q

— Erika van Olphen (@erikavanolphen) January 30, 2018
Robby Hayes
Next, Scheana briefly tried to convince everyone she was dating Bachelor Nation's Robby Hayes. (Quick background: Robby was first on JoJo's season, then went on Bachelor in Paradise, met Amanda Stanton, cheated on her, and weirdly Tweeted a bunch of their emails a few weeks ago. Actually, he could be a perfect match for Scheana.) On February 28, Scheana posted an Instagram of herself with this charmer. And of course, she captioned it with the classic "please start rumors about us" . (I guess that caption has since been changed?)
When asked about their relationship, Scheana has maintained that they're just "good friends" who "get each other" and live in "similar worlds" (aka fake reality TV worlds). Beyond the fact that this sounds like code for "we bang sometimes and the conversation in between doesn't make me want to kill myself," I fail to see how Scheana would have just naturally stumbled upon this "friendship." Scheana Someone DM'ed Robby someone to make this connection, and it's probably the person posting sus Instas about it later. In other words, it's notable that Robby has never posted anything of Scheana. (Though maybe he just doesn't have his iPhone welded to his hand like Scheana does.)
Either way, in a classic Carl "please keep paying me please care about me" Radke fashion, Robby couldn't resist giving US Weekly this final quote: "Whether we have moved on from our unsuccessful love stories on television to our own is still up in the air." Barf. These two really should date.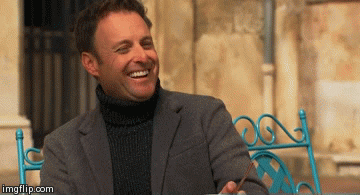 Ronnie Ortiz-Magro
Finally, we get to last night's encounter. Apparently, Ronnie had a rough Monday: in the midst of an argument over whether (now-ex) girlfriend Jen Harley had "sex videos" with an ex, the couple decides to livestream this shit. Highlights include Jen's packed boxes in the background, Ronnie screaming "put your fucking hands on me again I dare you," and, presumably, the quiet sound of their one-month old baby being scarred for life.
So, how does a Jersey Shore cast member unwind from a day like that? Apparently, drives directly over to Scheana's house so she can film the entire evening and upload it to Instagram. Jesus. Guess there's really no scandal too private or dark for Scheana not to want to get in on the 15 minutes of fame. I mean, it's a little too much of a coincidence that the first time they're hanging out is the day Ronnie's name is exploding in the news, right? And if you needed any further evidence that Scheana is desperate for more attention, she says the following in her story. "I mean, while watching the Vanderpump Rules finale, we have our own reality show in my condo."
No Scheana, you do not. In order for something to become a reality show, there has to be an audience for it. And—please believe me—people do not want to see more of you right now.
I'd yell at Scheana a little for not looking out for other women here (any footage of Ronnie other than him quietly weeping was probably rough for Jen to watch), but let's not pretend she's ever cared about that. At this point, I'm just getting genuinely concerned about her need to Instagram all moments of her life. (New theory: maybe she fakes crying on the reunion next week and runs out just to be with her iPhone?)

If we've learned anything from Rob/Scheana + Stassi/Patrick this season, it's that if you're the only one talking about the "relationship," you're probably the only one who thinks it exists. So until a guy comes forward and says "I'm dating Scheana," I'm going to have to start disregarding this nonsense.
That concludes today's round-up of Scheana's extreme thirst. Stay tuned for the day when Scheana posts her next "look at my reality boyfriend" Insta and "accidentally" tags Rob on her tit. I personally can't wait.
UPDATE: Maybe five seconds before we were about to publish this, Scheana opened her mouth again. I literally cannot keep up with this manic episode endless stream of thirst. In an E!News article, Scheana "speaks out" about Ronnie's relationship, sharing the kind words that "not everyone can work, not everyone is compatible." Welp, I guess she'd know.
She also snidely mentions that "they weren't together very long before she got pregnant," as evidence that the couple was beyond repair. All pretty rich coming from someone who made the comment "I know a family is something I want one day whether it's with Rob or Joe from down the street." So yeah. Maybe don't be taking shots at women for their sub-par family planning. All in all, this is the Scheana commentary no one asked for, on a situation she has nothing to do with, in the latest of her many sad attempts to have people give a shit. I think I speak for everyone when I say she should pull a T-Swift and cleanse from social media ASAP. Just please god don't follow it up with an "edgy" new album.
Images: Twitter (3); Instagram (1); Giphy (2)