A Personal Trainer's Guide To Staying Fit While Traveling
If you guys have stuck to your resolution to stay fit/get healthy/tone up/etc. for THIS long… congratu-f*cking-lations. You've outdone probably 95% of the general population. I am here to help you stick to this resolution, because let's face it: you still have 10 months to go. While sticking to healthy habits get easier over time… life, like a horrendous mother-in-law, will always try to find ways to make things hard for you.
As a personal trainer, a lot of complaints I've heard from clients is they fall off track when they have to travel or circumstances come up where they can't stick to their normal routine. In the first few weeks, having a steady routine is key, but you're not a boring bitch. You're not under house arrest (I hope) and you deserve a little vacay, goddammit. So just because you're on a bomb body mission, I'm not gonna let you say no to these "business" (yea right, but I'll play along) trips or vacations just because we're trying to lose three pounds. Here are my tried-and-true tips for keeping your diet while you're on vacation.
1. Do Your Research
Does your hotel have a gym? Does your room have a fridge and microwave? What are some active tourist activities you can do? Look at the hotel restaurant menus, see what your best choices are. Google dining options nearby, and find a grocery store nearby to stock up on fruit/nuts/etc. (room service fruit is usually mediocre at best and ridiculously overpriced).
2. Pack Activewear

Always, always, always pack your gym clothes. This way you can't use the excuse that you didn't bring workout clothes or sneakers—and honestly, even if you don't end up hitting the gym (no judgements here), you can wear the clothes on a regular day or on a travel day. I can't tell you how many times gym clothes have come in handy for me on other non-gym related occasions.
3. Pack An At-Home Gym Kit
Bring booty bands, resistance bands (the ones with handles), gliders, and a jump rope. This way, you can fit in a workout in your hotel room. If you don't have gliders, you can use little hand towels, but if your hotel room is carpeted it's gonna be a little rough. I've done a full-blown hour-long circuit before (see below) with just these three equipments and body weight moves. Bringing your own equipment will also give you more exercise options in a sparse hotel gym.
4. Add Consistency When You Can

This is probably going to end up being diet related if you're traveling. Whether it's having the same breakfast or having a general theme to stick to for dinner (fish/seafood and greens is a great one), having some kind of consistency in your day-to-day will help you feel less stressed and frazzled when traveling.
5. Walk Where You Can
This is amazing for people visiting walk-friendly areas such as New York, Europe, and the UK. Cities that revolve around walking are amazing for helping you stay active while traveling. Soak in the sights and get those steps in. Many large cities in Europe will have guided walking tours, which are also great for safety reasons, so you're not just stranded in a f*cking foreign country.
6. Plan Active Activities
Of course this will depend on your trip destination, but if you can… take the workout outside! Plan a guided hike, a kayak adventure, ziplining, ATV riding, etc. it's a great way to make the most of your trip and also stay active.
7. Make Good Food Choices

If you're in an exotic location, food is a HUGE part of new cultures and new experiences. Try everything, but the keyword: TRY. That's like 3 bites. "Try" does not mean eat all of everything. If you're traveling domestic or the local cuisine is more been there, done that, I suggest customizing the f*ck out of your food. Be that girl. The "I'll have the sea bass, cooked in no butter and sauce on the side" girl. In fact, you should be that girl every time you eat out, travel or no travel. Restaurants don't care about your resolutions, so you just have to make it work for you. Trust me, they see crazy sh*t all the time, you being specific about your food is SO not a big deal. 3 main tips for eating out: skip the bread basket, salads always ordered with dressing on the side, and nothing fried.
8. Do This Full Body Circuit
1 min jump rope/jumping jacks
1 min high-knees
1 min plank walk out
1 min squats (booty band optional)
1 min side lunge (gliders and band optional)
1 min high plank hold with shoulder tap
1 min bicep curls (use bottles of water or a resistance band)
1 min tricep extensions
1 min burpees
1 min rest.
This is 10 minutes. Repeat as many times as you want.
Images: @CurtisMacNewton/Unsplash, Giphy (3).
4 Things To Stop Feeling Guilty About In 2019
2018 was a year of many revelations. (Yes, saying "revelations" instead of "realizing stuff" makes me the intellectual Kylie Jenner.) It was a rapid-fire year of watching our favorite celebs make engagements, break engagements, have babies, and get cheated on by f*ckboys. (What I like to call "the big four.") In between worrying that these celebs are growing up too fast and worrying I'm not growing up fast enough, I realized I was forgetting one important thing. (No, not refilling my anxiety medication. Good one though.) I realized I was spending so much time judging and measuring everyone else's process in life and feeling guilty about my own that I could barely remember what I actually wanted. All I knew was what I thought it should look like.
So, in the spirit of slowing down, letting go, and re-focusing on getting happy from the inside out, here are four things to stop giving yourself (and other people!) sh*t for in 2019.
Feeling Only Okay About Your Job
One of the more toxic elements of Instagram is that everyone on there (everyone successful anyway) seems to be a fully self-made entrepreneur who lives their best life every day, is grateful for every morning, and answers only to themselves. While that obviously sounds delightful, you have to keep in mind that you have no idea how those people got there, and how truthful they're even being about the joy they find in their careers. Similarly, the friends you compare yourself to and feel like sh*t about—whether they're pursuing creative goals or just pulling in a fat paycheck—all likely have their own unique doubts, fears, and misgivings about their jobs. That's the nature of work, and the nature of life in general.
So, am I saying you should stay at your sh*tty desk job forever, because everyone's probably unhappy about something? Try again, b*tch! If you hate your job, or even just don't love it, you can absolutely add "get a new job" to your 2019 resolutions, and go after that mother*cker. But please stop beating yourself up because you haven't yet landed the perfect gig, or even figured out what exactly that would look like. (Although if this describes you, you should definitely give When's Happy Hour a read.)
And here's a secret no one on Instagram will tell you. It's okay to not be totally obsessed with your job. It's okay to want a life that isn't only about the hustle/grind/whatever people are calling their 24/7 jobs these days. You do not have to wake up on Monday mornings eager to "get that bread" if you are happier working a moderately fulfilling 9-to-5 and spending the rest of your time with your loved ones. The world will not end, and you are not a bad person.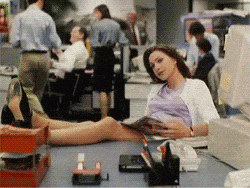 Feeling Only Okay About Your Body
This will all be thematically similar to the last section, so I'll keep it (kind of) brief. On Instagram, everyone either has a perfect body, is a "Before" rigorously working toward an "After," or is making a "bold" and "courageous" statement by weighing more than 98 pounds and being happy that way. Like with your job, if your body makes you actively unhappy then I absolutely encourage you to do something about it. But I also encourage you to think critically about that question. In a world without Instagram, would you be unhappy about your body? Does your body affect how you view yourself every second of every day, or only after you've scrolled through your feed? What makes you happier: a warm chocolate-chip cookie, or a DM request from a "promoter" with 200 followers after you post a selfie in a crop top?
Now, I'm also not saying that wanting to lose weight or achieve new fitness goals or whatever is always bad/shallow/for the 'Gram, but just because we all live our lives on the Internet doesn't mean we all have to look like swimsuit models. And being a work-in-progress—or just accepting that your body will never be the best, most accomplished, most celebrated thing about you is totally fine. Staring at your body every night and hating yourself about it? Not f*cking fine at all.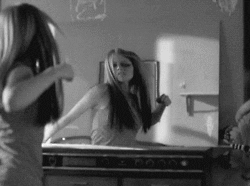 Not Having A Go-To "Squad"
This is really for my post-college and beyond readers. In college, you're surrounded exclusively by people of your own age and every article targeted at you is about the trials and tribulations of the group chat. Pre-gaming is basically a sacred ritual, and the bi-weekly group shot causes more drama than a season of Riverdale. Post-college, you find out a few things about those girl groups. Like that half of them have terrible personalities, drinking problems, or a b*tchy streak that used to be cute and aged poorly. Regardless, I often find myself feeling guilty when I see articles memes referencing a group chat that I no longer have. Or wondering when I became such a loser that my birthday dinner was under 20 people.
But here's the thing: I have never loved my friends more than I do at this stage in my life. Genuinely. The friends that I have are people who I know I can rely on, who I can talk to about anything, and who I personally consider to the coolest, smartest, and funniest people on this f*cking earth. Do I wish more of them lived in the same city, knew each other, and regularly attended Sex and the City style brunches with me? You bet I do! But I'm way over befriending a group of people I don't really have much to say to—just so I can stop feeling guilty and lame when I see pics of Kendall Jenner's girl squad.
This is the only squad that ever mattered anyway: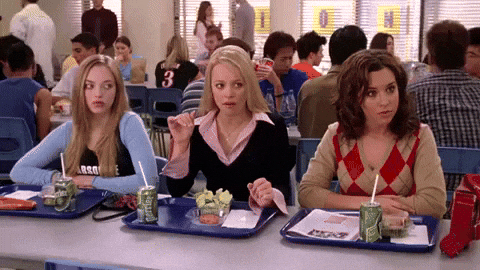 Taking A While To Orgasm
Okay I'll be real. This was the first category I thought of, and the one I was most eager to write. (It is also directed primarily at the ladies, to be clear.) It is about to be 2019, and I am thoroughly over people feeling guilty or ashamed of taking longer to orgasm. The planet is dying, our President is a moron, and society is so fragile that a change to Instagram's swiping feature literally almost killed us. It's the f*cking apocalypse, and women all over the world are still faking it or saying "I'm good" when they are not good because…Honestly, because of what? Sure, you're asking your partner to do more work. But that's not a problem when you're asking them to go in for the 300th pic of you in front of some wall art, so why is it a problem in the bedroom?
More likely, it's because men have systemically engrained the idea that women don't really need to orgasm in order for sex to be finished, so it feels bad or overly vulnerable to ask for it. But like so many things men have said over the years, this was a bad and wrong idea. Women of the world, repeat after me: sex takes as long as it takes you to finish. (Sound selfish? Too bad. Men and women alike have been saying it about men since the dawn of time.) You should never, ever feel guilty that it takes you a while—like putting pizza rolls in the oven vs. the microwave, the better product just takes more time. Let 2019 be the year of no longer accepting things just because men have been calling them true for centuries—the world will be a much better place for it.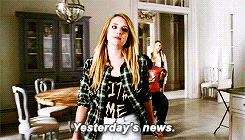 I hope you got some joy out of this article—it truly felt cleansing to write it. I want to reiterate that "not feeling guilty" does not equate to "not doing anything about it." You have the same goals and the same drive whether or not you make yourself feel like sh*t about where you are. This year, give yourself the gift of not feeling guilty about where you are in life. If hating on yourself burned calories, earned money, or gave us orgasms, we'd all have perfect lives. But it doesn't, and we don't, and guess what? It's f*cking fine. Happy new year!!!
Images: Giphy (4); Unsplash / Leighann Renee
What Your New Year's Resolution Says About You
Ah, New Year's Eve, the universally appealing fuckboy. The other 364 days of the year, we all sit around agreeing that NYE is a trash holiday, guaranteed to let you down—but as the 31st approaches (or that fuckboy sends out a " u up?" text), we're suddenly, inexplicably dashing out to buy sequined dresses, eyes swimming with the vision of the perfect kiss at midnight. We've discussed how the "new year, new me" trend is utter bullshit, but there's something about getting to do January ALL OVER AGAIN that makes us feel like this time, it could actually be different. You definitely want 2018 to be different from 2017 in SOME way. Here's what your resolution, official or otherwise, says about you.

1. Lose Weight
The biggest thing this New Year's resolution says about you is that it's almost definitely not the first time you've made it. I, for example, made this resolution for a full decade before admitting to myself that it was the least effective weight loss strategy I'd ever tried. Basically, if you need the push of a new calendar year to make actual changes in your diet and exercise regimen, you probably weren't that motivated to begin with. And if you don't believe me, just ask the fitness industry, whose business model literally depends on you breaking this resolution before January ends. Also, you're probably in college and haven't yet realized that losing 10 pounds won't change your life like you think it will; at best, you'll just get a few more hate-glares from women on the street.

2. Save Money
Like weight loss, this kind of resolution is suspect if the only push for you to save money is the fact that there's now an "8" where there once was a "7." But feasibility aside, this goal likely means that you're scheming on some front—whether you're saving up for a house, looking to upgrade your wardrobe, or just trying to live a little less paycheck-to-paycheck in 2018. Either way (and IMO, regardless of how well you uphold it), this resolution means you respect yourself enough to have grown-up goals and rely on your hustling abilities to provide a better quality of life.

3. Get Married
If you're in a couple, this has probably been your goal for most of the past year, but your partner's not quite as keen on it as you are. But being the Type-A betch you are, you've known the age at which you want to get married and start breeding since you were six, and you're not going to let something silly like "financial concerns" or "not being that in love" slow you down. If you're single, you probably talk more about being single than most other things, and your (mostly married) friends' facial expressions have slowly morphed from "kind pity" to "my husband and I are going to laugh about you later." Basically, these resolutions make me sad because you're ultimately saying that you want someone to want to marry you—and that's not something you can "achieve."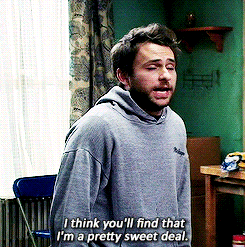 4. Travel To A New Place/Learn A Language
On the surface, your life probably looks totally together. You have a job and a 401k, your clothes usually don't have food stains, and your relationship status does not induce bi-weekly tears. BUT, deep down, you have a sense of being cosmically unfulfilled, and rather than do the work of seeking therapy being honest with yourself and figuring out why that is, you do what all basic betches do and decide that 10 days in Paris will renew your sense of adventure and zest for life. Ironically, you are probably the most likely to get married within a year because you're so determined to find yourself, and there's nothing guys like more than a girl who acts like she's not trolling for peen while going to European bars alone.

5. Advance Your Career
First of all, congratulations on having a career, or at least an idea of what you would like your career to be. Sadly, this type of resolution is usually preempted by getting laid off, working a job you hate for years on end, or being broken up with and deciding to "throw yourself into work." People who are well-established in positions where their only goal is to move up the corporate ladder traditionally understand that the first week of January does not function as a parade of junior executives marching into their supervisor's office to demand promotions, so making your New Year's resolution about your career means you're starting something from scratch or switching gears. Unlike other resolutions, what else this says about you depends on how well you actually uphold it: Vowing to do this and staying at your desk job another year means 2019's resolution will be "Travel to Greece," while successfully launching a new chapter of your professional life means you're really pretty spectacularly at the end of your rope in a way that launches weird, dramatic results. 2018 won't be your easiest year (and 2017 was definitely one of your hardest), but it could be your best.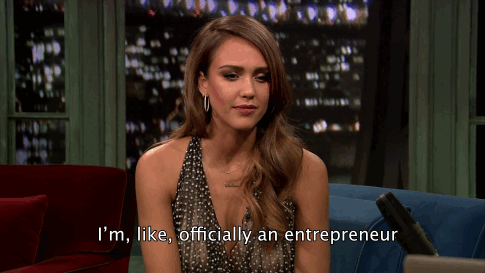 Honestly, the nicest thing you can do for yourself this New Year's is to take a leaf out of Facebook's book (anyone else get that cute "here's what happened in 2017" video this morning? Mine was ultimately depressing because I haven't regularly posted on Facebook since 2012, but I liked the impulse) and celebrate whatever good things happened this year, rather than immediately launching into everything else you want to change in 2018. They don't even have to be good things actually—just celebrate the THINGS. You did stuff! You got out of bed (presumably), you met at least one new person (it's okay if you hated that person), and you made it through one of the most cartoonishly, nightmarish years in American political history. You're a goddamn warrior, and your 2018 checklist can wait until at least February—which still leaves you five months to get that summer body.