5 Lipstick Trends You Need To Try For Valentine's Day
There's like, nothing lipstick can't fix. Too lazy to put on a full face? Just lather on lipstick. Reminding a fuckboy of the fucking queen you are? Swipe the sexiest nude shade on. Need to mask controversial lip fillers? Start a lipstick line. I'm just saying, the limit for our obsession with lipsticks does not exist for many good reasons. Some of which our parents can't understand when we blow half of our rent money at Sephora, but it's totally justifiable. With the pregame to Singles Awareness Day Valentine's Day tomorrow, it's basically a big af deal to make your lips look on point. Whether your plans include a makeout sesh or taking numerous bottles of wine to the face, here are the lipstick trends you need to try just in time for V-Day.

1. Barely There Pink Nudes
This is clearly one of a few ongoing lipstick trends that's about as timeless as your go-to red lip. They're def perfect if you're not even that into lipsticks to begin with, but still want to add some color to your face. Plus, they're clearly a life-saving backup when you get hit with the "send nudes" text. What? He didn't specify. Find a shade that's glossy and rosy if you're looking pale af this winter or opt for one that's more on the coral side you already have a bronze glow.

KKW Crème Liquid Lipstick Collection
2. Rose Gold Shimmer
Sure, rose gold is about as overplayed as Cardi B, thanks to our iPhones and Michael Kors watches, but we're making a metallic twist on the old school trend. #TBT to the days we'd apply like, dozens of layers of glitter Lip Smackers. (I'm cringing just thinking about it, tbh.) This year, layer a rose gold shimmer shade if you're feeling bougie, or keep a tube in your crossbody for nights you want to keep your look minimal.


Kevyn Aucoin Molten Liquid Lipstick in Rose Gold Metallic Finish
3. The Color Of Your Soul
As if our inner 90s grunge spirits weren't enough, now we can freely wear a betch's true fave color on our lips. I'm assuming that we're both on the same page when I say the color I'm speaking of is fucking black. DUH. It's a bold move, but is it even really that bold if we're probs doing worse things on a Saturday night after 2am? Hardly. To ease yourself into this one, start with a vampy shade like this one.
4. Clear Gloss
Because if it's not black, then I don't want it. A clear gloss is definitely an essential to buy, just to like, spend more money on something you don't necessarily want, but will end up needing. Leave it to none other than Glossier to give us the best no-bullshit high-shine gloss without glitter or stickiness,

Glossier Clear Lip Gloss
5. Bright Colors Because We're Extra AF
Out with the old lame shades, and in with the new bright hues. Although we're still (very unfortunately) suffering through this depressing winter, we can prep for day drinking seasons warmer weather by adding bold bright shades to your look. Come spring, you'll already be rocking one of the biggest trends of the year.


MAC Cosmetics Lipstick in All Fired Up
Images: ian dooley / Unsplash; Giphy (1) KKW Beauty (1); Sephora (1); Ulta (1); Glossier (1); Nordstrom (1)
What Your Lipstick Game Says About Your Weekend Plans
It's Thursday, which means I can practically taste my freedom the weekend. And though this week has made me want to binge drink more than most, there's still a 50/50 chance that on Friday night I'll either be getting blackout at 5:01pm or I'll be falling face first into a plate full of cheese. But with either scenario, you can guaran-fucking-tee that my lip game will still be on point. Fucking, duh.
You don't need your horoscope to tell what your weekend plans should be—even though we will do that tomorrow—because, whether you realize it or not, your lipstick is saying it all. And because I'm a judgmental betch who spends 90% of her time shit-talking strangers at bars, I've taken it upon myself to point out what story your lip game is telling this weekend.
Dark, Vampy Lips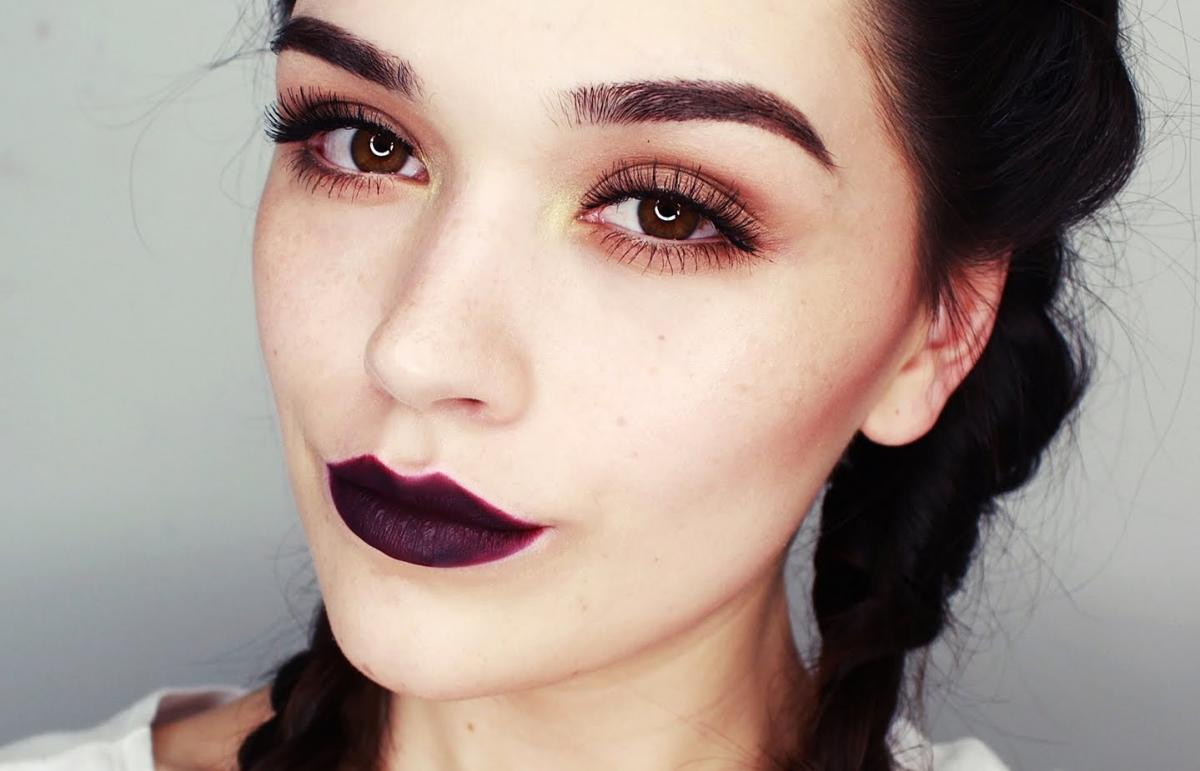 This look says I'm totally DTF this Bumble bro after our trendy AF wine date. There's nothing more sensual than a bold lip, and right now it's all about purple. Something about wearing this color makes you feel like Beyoncé while looking like Bad Gal RiRi, and if there's a more winning combination than that I'd like to hear it. Seriously, I'll wait…
Ombre Lips

The time it takes you to pull off a look like this honestly just makes me angry. You could have been three drinks deep at the bar but instead your hands are cramping trying to perfect a look that not only will likely get washed away drinking vodka sodas and making out with fuckboys, but also looks like your regular lip color DID get washed away by vodka sodas and fuckboys. WHERE are your priorities?? I'm guessing you're about to spend a nice, long evening snapping selfies and pretending like you're actually a fun person to be around. Spoiler alert: you aren't.
Lip Smackers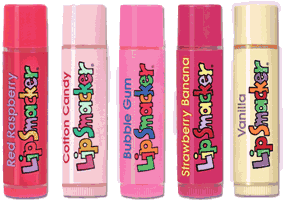 This look has Netflix and chill written allll over it. And if you aren't about to spend the evening eating more food than a Gilmore Girl while re-watching Grey's Anatomy from the beginning before Shonda Rhimes fucked us all up, then you're probably an 8th grader waiting on her mom to pick her up from the mall. There is no in between.
Unicorn Lips

Too Faced just released a Unicorn Tears lipstick line, which is inspiring girls to wear ironic moronic T-shirts from Forever21 and pretend like they're on drugs at music festivals. If I catch you sporting Unicorn Lips this weekend then I'm going to hope you're actually on drugs and not just doing it for the Instagram.
Classic Red Lip

It's girl's night, which means it's time to put on that deep V bodysuit, get out the smokey eye and put on some fucking red lipstick. Red lips are all about your girl gang because Taylor Swift deemed it so rammed that idea down our fucking throats. You'll probably spend the night looking slutty and dancing slutty but not actually being slutty because #feminism.
The Snogged Look

Ah, the look that was trending at Fashion Week and frat houses everywhere. If this is your go-to look on Friday night then you're either trying to be edgy or you're prepping for giving a lot of head. I'm going with the latter.
I know this all sounds v judgy, but keep in mind it sounds that way because I'm judging you. So choose wisely because I don't want to have to Gossip Girl blast your ass in my girl gang group chat later. I don't want to, but I will. Kisses!
How To Steal Taylor Swift's Makeup Look In The '50 Shades' Music Video
The video for the song no one asked for is finally here! I'm talking about the moody rollercoaster from the Fifty Shades Darker soundtrack, "I Don't Want To Live Forever." A song that supposedly took only a week to make now has an accompanying video that looks like it was put together in 30 minutes. Makes sense.
If for some reason you want to copy faux underdog-turned-model-hoarder-turned-reptile,Taylor Alison Swift, or are just interested in emanating the same desperate kind of vibe, then today's your lucky day. Because much like her response to that leaked Kanye footage (which she copied and pasted directly from her publicist) Tay's makeup is really not hard to replicate at all. 
Lips:

According to makeup artist Pat McGrath's Instagram, the specific lip color combo on Taylor's lips is Pat McGrath's Lab Lust in 004. Unfortunately, it's sold out. But, you can still get the look.
Start with a liquid lipstick in dark red, like Anastasia Beverly Hills Liquid Lipstick in Vamp.

Then, mix an adhesive like this one with some glitter. MAC Reflects Blackened Red Glitter should do the trick. Then, put it on your lips. Then, call all of your ex boyfriends and ask if they want to get back together with you and when they say no, burst into flames.
Eyes:

Really all you need for this is a shit ton of eyeliner and false lashes and a false sense of superiority. Try the classic style from Huda Beauty to get a similar effect:

If you're feeling wild and like you might want to date a man who would wear a tank top with your initials on it, you can dust a taupe matte in your creases. Bobbi Brown's shadow in Taupe is legit.
As for how to replicate the rest of her psycho vibe?

And whatever TF this hair twirl thing is? Is it supposed to be sexy and/or sexual? TBD.


I have no idea. But, I do want to point out that in this video, Taylor's plucking white roses. Guess who else once gave her a ton of white roses.


She might not want to live forever, but she sure as fuck will hold a grudge until the day she dies.