So, You Ate Too Much—Here's How To Reframe Your Thinking
We've all been there: doing super well with our workout routine, eating super clean and healthy, and then the holidays roll around, and you feel like you ate so much mac n cheese, you could literally die. You had the best of intentions. You told yourself you were going to fill up on salad and green beans and turkey. (Okay, so maybe you were a bit unrealistic). That didn't happen, because food is delicious. If you're like a lot of people, you might be feeling a whole lot of emotions, and probably not a lot of them are positive. I don't need to tell you that beating yourself up over not being perfect is counterproductive… but I'll tell you anyway. Don't worry, I'm here to help.
When all is said and done (and eaten), you probably came to one of two different conclusions, right? One, you say f*ck it, you already messed up, might as well give up. Two, you own up to your sh*t, recover, and get back on track. If you picked one, then we need to switch your whole mindset. How are you ever going to reach your goals (in fitness and life in general) if, for every one mistake you make, you give up and make another four or five? One bad meal or one bad day doesn't have to set you back for a week or more. So take a deep breath, stop beating yourself up, and take a look at my best tips to helping you get back on track.
Instead Of Beating Yourself Up… Forgive Yourself
I already touched on this a little, but first and foremost, realize that you're human and no one on Earth has ever stuck to a diet or lifestyle change perfectly. Diets are not designed for perfect execution, but that's a whole different topic of discussion that I could talk about forever. Bottom line, if you went harder at Thanksgiving than you had initially intended, forgive your mistake and dust yourself off. It's just a speed bump, you didn't crash and burn. You'll be okay.
Instead Of Feeling Regret… Find Appreciation
Instead of focusing on all the negative feelings, focus on the upside. Did you have a great time with your friends and family? Did you enjoy the food? Did you avoid getting into an argument with Uncle Paul by making sure your mouth was full with mashed potatoes at all times? Regret nothing. The more you focus on the negative, the more you'll stress yourself out, which will raise your cortisol levels and cause you to further demonize food. If you follow my school of thought, then you know we don't demonize food—doing so will just make you want more of the "bad" foods you have deemed off-limits, and in the long run, sabotage your own goals and happiness.
Instead Of Doing A Cleanse… Hydrate And Eat Fiber
Okay, so instead of just not eating the next day to counteract the damage, drink a lot of water and make it a point to eat something green and crunchy like a salad (crunchy because of the lettuce, not croutons, sorry) for either lunch or dinner. The water and fiber will help move things along, literally and figuratively. Salad, soups, feel free to add whatever lean protein you want. Avoid processed foods and try to limit your sodium intake, because it will just make you more bloated. But, for the love of God, eat! Don't try to crash diet or deprive yourself of food or go on a juice cleanse—that's setting yourself up for more struggle, disappointment, and bad feelings in the long run.
Instead Of Working Out As Punishment… Do It As Motivation
If you feel so motivated, try to get a workout in. To be clear, this is not a punishment for your mistakes. Don't approach it like that, but approach it like, now that your gas tank is full, you have the resource to go the extra mile. You may find that you are able to lift heavier, run faster and go for more reps and sets. Use the extra fuel as a resource for achieving new fitness goals, but make sure not to over-exercise to the point of injury.
Remember: As long as you don't give up, you'll be okay. Keep the vibe and self-talk positive, because literally, EVERYONE on Earth goes through this. What matters is if you choose to bounce back from these setbacks. The difference between progression and regression not just in fitness, but in life, is realizing you're bigger than your mistakes.
Images: Element 5 Digital / Unsplash; @dietstartstomorrow, thefuckitdiet /Instagram
F*ck Your Diet: I Used To Be A Food Addict, Here's How I Healed Part 2
It's not a secret that many women, and many Betches readers and Diet Starts Tomorrow listeners, struggle with the cycle of dieting. That's why we tapped Caroline Dooner, author of The F*ck It Diet and a recovering "food addict", to share her journey with Betches. From yo-yo dieting to intuitive eating, from self-loathing to acceptance, she will be chronicling her decades-long struggle with food and how she overcame it over the course of this four-part series. New installments of F*ck Your Diet will drop on Mondays, so follow along, and follow Caroline at @thefuckitdiet. 
Read part 1 of the F*ck Your Diet series here!
Welcome back to F*ck Your Diet, where I am uncovering the dark side of dieting and restriction and giving you permission to F*ck Your Diet, too. This is the second part of my series about my experience with food addiction, dieting, bingeing, and how I got out of the cycle (part one is here, where I talk about my childhood food fixation and bingeing on Easy Bake Oven powder packets that led me to believe I was a food addict… because I acted like one). I'm going to break down the nuances of food addiction, food fixation, and using food to soothe in the next and third installment, so stay tuned for that one too!
My dieting started at 14 when I gained weight for the first time. In a matter of months, I went from totally flat-chested to a size F bra. Not only did I not fit in Limited Too's pastel-colored bra options, but I didn't even fit in Victoria's Secret bras. I was 14 and only fit into old lady bras from a department store. HELP.
At the same time, I was diagnosed with PCOS (Polycystic Ovarian Syndrome) and told flippantly by my doctor not to gain weight and make sure I exercised and watched what I ate. Which, to me, implied that food and weight gain caused my hormonal problem, and that therefore dieting and losing weight could cure it. Challenge accepted. (This is not actually true, because thin people have PCOS too, but somehow I ignored that fact.)
And at the very same time in high school, I was deciding whether or not to try to become a professional musical theater actor. I know that sounds stupid, it seems like every teenage girl acts and sings and thinks they are extremely talented, but I was being cast in professional musicals in Philadelphia while I was still in high school. I had my picture in a skimpy little white dress blown up on the cover of my local newspaper for a feature on me. This is not to brag, only to illustrate the extra pressure on how I looked. 
Beyond health, and beyond just the normal discomfort of getting used to an adult body, I was on stage, playing characters named "Philia, the beautiful young virgin" who sang songs about how lovely I was. If performing was my destiny, and I kept being expected to play these tiny pretty little ingenues in musicals, and I really was good enough to be working professionally as a 17-year-old, and everyone in my high school kept saying "DOONER YOU ARE GOING TO BE ON BROADWAY," then I told myself I really have to start doing a better job on my f*cking diet. I cannot let my food addiction get the best of me. I MUST accept the challenge of my destiny and become skinny. It was all a huge burden, actually. The joy of singing and acting was completely outweighed by the hyper-focus on my looks and weight. It was the nail in the coffin: I was extremely obsessed with food, and dieting, and what I weighed. It felt necessary for my health and hormones, and it felt necessary for my CAREER.
But the more I dieted, the more and more out of control with food I became. I took it extremely seriously. The stakes felt VERY HIGH. And so I would be absolutely perfect on the diet for a few months, and then, inevitably, I would lose it. I would shovel food into my mouth in secret for a few weeks, completely miserable and horrified with myself that I was letting what was clearly a food addiction take control of me. I'd gain all of the weight back that I'd lost in a week flat, and then I'd put myself on another diet. 
This cycle started in high school, but it continued through college and into my early twenties. And the more I dieted, the more intense my binges became, and the more obsessed with food I felt. I thought about food nonstop. If I wasn't diligent about the rules of my diet, I would eat way more than was "acceptable". I was constantly starving, and I gained weight really easily while I was dieting. It seemed like I could gain almost all the weight I'd lost back in just a few days. I could eat an entire jar of peanut butter in one afternoon when I was on a low-carb diet. I could eat 6 boxes of cookies in one sitting. I could eat 10,000 calories in two hours, and I often did. And then, I was back on another diet, trying to overcorrect for the damage I'd done.
I would try doing your basic calorie counting, I would also go on "sensible plans," I would try to just eat "moderate" amounts of "whole foods," but I would also dabble in more extreme plans for total health and healing. I become raw vegan for 9 months, and I also became paleo (which is the complete opposite of raw veganism) and I ate like the caveman I was always meant to be. Nothing worked long term, and nothing cured my food addiction and cravings like they promised they would. Sure, for a few weeks (or months) I was on a high, sure that I'd found the perfect plan for me. And it's easy to stick to too! I love it! I will eat this way forever!!!!!! But soon enough, I was bingeing.
I was always trying to eat less food and less carbs, no matter what plan I was on. This was my lifelong—well, decade long, but what felt like my lifelong—burden: curtailing my food addiction and my weight. It was scary. It was miserable. It was desperate. And honestly, my intentions were pure. I believed this was important, and responsible, and the only way to save me from myself and a horrible fate of health problems. I thought that skinny was healthy, responsible, beautiful and important. And that was mirrored back to me everywhere. Everyone around me, every diet, every magazine, every conversation I overheard: dieting was important and responsible, and I was failing over and over and over.
Until I heard someone on a paleo message board say that going low carb messed with their hormones and fertility, and that they had to eat more carbs, rest, and gain weight to get their hormones working properly again. …I'm sorry… what? Are you telling me that eating low carb is maybe ruining my hormones? That is the opposite of what I'd been trying to do. Then I heard some low carb paleo guru say on his podcast that eating low carb can make you more insulin resistant but "it's ok, because you aren't eating carbs anyway." (Yes, I listened to paleo podcasts 8 years ago. As I said: I was dedicated.) And also: I'm sorry, WHAT?! I've been eating low carb for 10 f*cking years because I'm trying to improve my hormones and my insulin sensitivity, and cure myself from the inside out by purifying my body with pure food so I can heal on a cellular level. And you're telling me I'm making things worse?! And honestly, I was making things worse. My health was not better. I could barely sleep. I barely got my period, but I blamed that on my PCOS, and not on me being on and off a diet for a decade. 
View this post on Instagram
I felt like the spell had been broken. I didn't know what to do about it and I didn't have the full picture yet, but I didn't feel enchanted by diets anymore. Honestly: I felt duped. I'd been doing the same thing over and over again for 10 years, and it had only made me more obsessed with food. Even my occasional attempts to "eat intuitively" were still just attempts to eat less and weigh less. I finally felt, deep in my bones, that all my attempts at curtailing food and carbs were not the answer anymore. In fact, I felt like the way out of this cycle might be … eating food and …gaining weight. 
This wasn't a small, gentle "aha" moment. This was a breakdown and breakthrough born of true misery. This was like leaving a religion. I had worshipped at the altar of thinness and food control and "healthy eating" for so long. I had relied on it to save me. I had hated myself for how out of control I would get with food. I was so disappointed in myself for not being able to get my "addiction" under control, no matter how important it was to me. I had been disordered and obsessed with food and dieting and weight for so many of the formative years of my life. And I had really and truly tried it all, and nothing had worked. I was just as miserable, food obsessed, and as unhealthy as I'd ever been.
So, I started researching. I needed to understand more about the harm that dieting and restricting and controlling your weight can do to your physical health. It was clear enough to me at this point that dieting had been bad for my mental health, but if I could learn more about the harm I was doing to my physical health, that would really help me get out of the cycle. 
I probably Googled something like, "are diets harmful?" Then I probably Googled "are you f*cking kidding me with this, why didn't anyone TELL ME that diets are bad for me and are only going to make me more obsessed with food?!?!?!" and somehow I stumbled across the book Health at Every Size. I don't know if a blog recommended it, or if it was a comment on a blog, or if it was a search in Amazon for a book about weight and health science, but this book was exactly what I needed to read. It's written by a scientist and weight researcher, Linda Bacon PhD, who initially went into her field to learn how to effectively lose weight and keep it off, healthily and permanently. And what she learned over her years of studying the human metabolism, was that with intentional weight loss, there is always a metabolic backlash. Your body insists you put weight back on so it feels safe. Your body either slows down metabolically in order to put weight back on, sometimes even when you're still sticking to the diet. Or it fixates you on food, so food tastes better, you're hungrier, and has your brain thinking more about food than it otherwise would. Your body is literally pushing you off your diet. On purpose.
View this post on Instagram
Not only that, but the health improvements from weight loss are also temporary. Intentional weight loss starts off with health improvements, but over an extended period of time, health markers tend to end up worse than where they started. Ugh. Of course. Thanks a lot, Dr. Atkins.
The other fascinating thing I learned was that we all have diverse weight set ranges, the range where our own body feels safest. This is influenced by our genetics, and sometimes even our past attempts to diet. We think that dieting is going to help lower our natural weight set-range, but it can actually make our safe weight higher, because our bodies are like, "f*ck you for starving me, I refuse to die this way!" And so we put on weight, to save our lives. 
We think the weight gain is the problem, but it's actually protective. Our body works really, really hard to keep us in our set range. It will literally adjust our metabolism and our appetite in order to make us gain weight again if we are trying to go below it. Pushing your weight below our natural range is not only hard, and often impossible to stay there, but it's bad for us, too. And weight cycling (going up and down every time we go on and off a diet) is bad for us too, way worse for us than just staying at one weight and tweaking our health habits.
This isn't saying that weight loss is always unhealthy—it's not. But intentional weight loss and restriction often end up doing more harm to us, long-term, than food. We think we are being healthy and responsible, but we are actually putting our bodies, metabolism, and hormones into a cycle that ends up being really bad for us, and really bad for our relationship with food. 
This information corroborated everything I had been experiencing. Also: f*cking thanks for nothing, diet gurus. Thanks for missing this important piece of information and continually assuring me that yours was the diet that held the answer to my food cravings. I finally had the assurance I needed that eating and getting out of the diet cycle was the way to heal my fixation on food, my erratic appetite, and allow me to just… live my life. It felt daunting. And I knew I was going to have to face some big fears, let go of some control issues I had, and almost certainly: gain some weight. But I knew I needed to do it.
In my next installment, I'm going to talk about what that was actually like for me to stop dieting. What it looked like to stop dieting, let go of the rules, buy new clothes, change my priorities…  and how long it took, too. I'm also going to take a more nuanced look at what food addiction actually is. Stay tuned! More Soon! Until then I'll be writing, eating, and napping.
Caroline is the author of The F*ck It Diet, a book for chronic dieters. She loves TV, her dog, and doing the least amount possible. Find her on Instagram and Twitter.
Images: thefuckitdiet / Instagram
F*ck Your Diet: I Used To Be A Food Addict. Here's How I Healed.
It's not a secret that many women, and many Betches readers and Diet Starts Tomorrow listeners, struggle with the cycle of dieting. That's why we tapped Caroline Dooner, author of The F*ck It Diet and a recovering "food addict", to share her journey with Betches. From yo-yo dieting to intuitive eating, from self-loathing to acceptance, she will be chronicling her decades-long struggle with food and how she overcame it over the course of this four-part series. New installments of F*ck Your Diet will drop on Mondays, so follow along, and follow Caroline at @thefuckitdiet.
I was one of those kids who went over to friends' houses with a singular focus on eating as many of their snacks as possible. Screw the almond butter and apple slices at my house. This was my element. I couldn't wait to finally have the resources to focus on my passion: cool snacks. Sugar and food dye. Powdery sugar. Sugary cereal. Sugar in any form, really. The best households were the ones where the kids had free rein in the kitchen. Their mom was in the other room, doing whatever people did before the internet, and we were allowed to just…get whatever we wanted. This was living. After sitting down and inhaling a pack of fruit Gushers, my friend would be ready to get back to playing some weird game where we pretended to be Simba and Nala. She was somehow satisfied by one little bag of Gushers, and I would pause as if I was thinking really hard and then say, "What if we had another snack first?" 
We'd get another snack, and then I would repeat that pattern a few times until I got some form of pushback from my friend ("But… we just had 6 snacks…?") and I would finally let us go and play our Lion King game. From these interactions alone, it was clear that I was obsessed with snacks, and they were not.
Another friend of mine had an Easy Bake Oven. The luxury! The excitement! I couldn't believe that just sitting there in her family room were little packets of powder that would make tiny doll-size cakes. I don't even remember having the patience to wait for them to bake. I just remember ripping open bag after bag and eating the powder. What a life.
But because of all this, I grew up believing that I was a food addict. Actually, to be fair, I don't think I knew what an "addict" was, especially back then. But it was very clear to me that I was obsessed with food—way more obsessed with food than anyone I knew. It didn't concern me, it was just a fact. The only thing that concerned me was how to get more cool snacks. But I was actually very lucky, because so many young kids are put on diets and forced to focus on their weight at such a painfully young age (looking at you, Kurbo!). Body size is generally…luck. I ate more than ANYONE I KNEW and was the smallest of them all. I was able to avoid focusing on weight while I was a kid, because I was just a skinny little girl obsessed with pancakes. My humongous appetite and laser focus on sugar all seemed like more of a novelty than a concern to people because of my low weight. I have lots and lots of thoughts on this, how it affected me, and how this double standard affects us in general and as a culture, that I will elaborate on later in this series.
But the most fascinating thing (and the thing that I am eventually going to be elaborating on later in this series), is that my friends whose kitchens were stocked with all of the "junk" we never had in our house, didn't care about snacks. They ate one, or two, and then wanted to get back to doing other things. They could take it or leave it. And that's because (and this would take me twenty years to learn) food addiction doesn't really exist. In fact… feeling food addicted, and addiction-like behaviors (which definitely DO exist, I was exhibit A) have only really been seen when there is "intermittent access" to food or sugar. What that means is restriction, and even perceived restriction, can wire us to fixate on, and act addicted to, food. Much much more on this later.
Because of my childhood skinniness, my early life was mostly just a lighthearted snack-gorging montage until I started gaining weight in puberty. My ability to eat three full-sized Snickers in a row in 20 minutes flat didn't feel comical to me anymore. It felt more like, omg…oh no oh no… Is this why a food addiction is NOT fun or funny? 
All of a sudden, I didn't feel comfortable. The boobs I had literally prayed about for years ("Please god let me look like a teenager!") were here, and they were humongous. I didn't even fit into Victoria's Secret bras. This was a code red. An adult body happened, and I was NOT having fun anymore. How do I go back!?!?
I have to think that if I hadn't lived in a culture that encouraged women to look like pre-teens forever, and actually normalized puberty weight gain, it may have been easier, but it's hard to say. 
On top of all of this, after a hormonal test and an ultrasound, my doctor diagnosed me with PCOS, which is a hormonal disorder that is associated with acne, weight gain, infertility, diabetes, and way more. They casually told me I should diet and exercise and to "make sure I didn't gain weight". And all I could think was… Oh no. I did this. I caused this with my gorging on cookies. I think I caused this with my eating!?!?!
Based on everything I read online from Dr. Google, it seemed like food and weight were the underlying problem with this condition. So, it made sense to me that because I had been binging on snacks my entire life, that I had caused this problem, instead of understanding that it's actually genetic, environmental, and very, very exacerbated by stress. But I figured that if I could eat less (or no) carbs, lose weight, and look like a J.Crew catalogue model in her tiny chino shorts, I could be healed. I would simply reverse my condition with a steady diet of steak, cauliflower, and almonds. Easy.
What that means is that I spent the next 10 years trying to be on a diet. And I tried them all. Atkins, South Beach, French Women Don't Get Fat…all of them. If there was a new trendy, doctor-endorsed diet, I was on it. 
I would follow the diet religiously for a few months, and I'd lose a significant amount of weight and feel high on life and praise ("Wow Caroline you look WONDERful!" Omg thank you so much! I pretty much only eat rolled up turkey slices and bell peppers and pickles and Cool Whip Free. I'm finally living my best life, being MY BEST SELF.) But below the surface, I was fighting a constant battle with food. After the zeal and adrenaline high of the first few months (or weeks) of dieting wore off, I would be gravitationally pulled to the kitchen. I started binging on the foods I was allowed to eat on the diet, and then I'd repent the next few days by being even more strict on my South Beach Diet. But soon I'd be gorging on foods that were not allowed at all. This was what solidified my belief that I was a food addict. There was something wrong with me. I couldn't even stick to an extremely low-carb diet for four months? Was I a monster? All I did was think about food. It was clear to me: I had a problem.
There was one fall in high school when I didn't go trick or treating, because, first of all, I'm basically an adult. And second of all, I've lost my taste for candy, because I am currently a reformed food addict. But you'd better believe the next week I was sneaking into my brother's room to eat tiny piece of candy after tiny piece of candy. By the end of the day, I'd eaten most of his candy. And by the next week, I had gained back all of the weight I lost, before I put myself on another, better diet.
This happened over and over and over again, for a decade. I would start off following a diet perfectly, losing some weight, but soon I was sitting in a pile of wrappers with chocolate all over my face, furious at myself, wondering what the f*ck was wrong with me. It was actually really scary, because I had so little control. I believed I had a real food addiction, and not only was this addiction making my eating and weight erratic, but it was also apparently the reason I had hormonal problems and cystic acne and a hormonal syndrome that would probably only get worse and worse. I truly believed that if I didn't get it under control, like any addiction, it would also just get worse and worse for the rest of my life. And my constant dieting was my attempt to get it under control. Impulse control! Will power! This was what I had to do. But no matter how much I tried, no matter how important it was to me, and no matter how well I would follow a diet for the first few months, I kept losing control. 
I am not a food addict anymore, because again, food addiction isn't real—or at least, it isn't like other addictions. In fact, I am now one of those people who sometimes even forgets to eat lunch (not that that's better, it's just extremely different). I assumed that my relationship with food would be a lifelong battle, but thank the f*cking lord, I was wrong. And the cure wasn't the perfect diet, it wasn't detoxing my body of carbs, it wasn't Adderall or an exercise addiction or a very chic and French cigarette habit, or anything else I used to think would be the thing that could save me from myself. The cure was actually stopping dieting, and stepping out of the scarcity mentality once and for all. You can't treat food like a drug addiction, because we actually need food, so any sort of scarcity actually makes your body more addicted and fixated. 
The cure for my "food addiction" was actually… food.
I'll be back next week to explain what finally woke me up, and what my healing process looked like. Stay tuned! In the meantime, I'll be eating.
Caroline is the author of The F*ck It Diet, a book for chronic dieters. She loves TV, her dog, and doing the least amount possible. Find her on Instagram and Twitter.
Images: thefuckitdiet / Instagram
How Did Katie Maloney Fall Through A Skylight? Here's What You Need To Know About Her Accident
Lisa Vanderpump says a lot of things that make me gasp, like "look at my new Rolls-Royce" and "I'm not going to fire Jax," but this Monday night, she took it to a whole other level. While we viewers were busy marveling at Katie's composure when faced with a short asshole calling her fat adversity, Lisa dropped another bomb: in 2009, Katie Maloney fell through a plate-glass window and nearly died.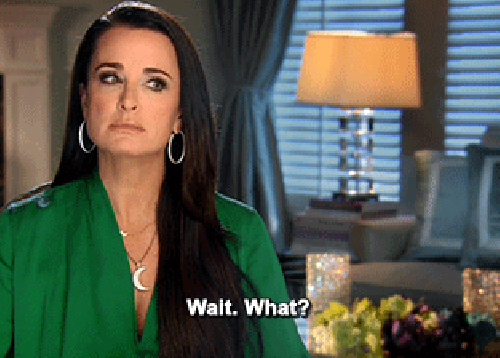 Specifically, she fell through a skylight, which is still dramatic AF, but begs a few questions, like how many shots deep was she? was it a very clean skylight? HOW DID SHE FALL THROUGH A SKYLIGHT? (And also, like, how did she survive, but that's kind of less pressing.) Unfortunately, news coverage is really light on the moments leading up to this historic fall, but here's what we do know.
November 9, 2009: Katie has just started working at SUR. She falls through a skylight at a party and drops three floors (25 feet), breaking her jaw and collarbone, losing some teeth, and suffering a small brain injury. She does say in an old Instagram post that she "doesn't remember falling", yikes. Katie gets her jaw wired shut and a crazy scar on her face, which a plastic surgeon offers to remove. She refuses, saying the following in an interview: "I like my scar. It gives me character and it's a badge of honor. I went through something crazy, but I'm still here."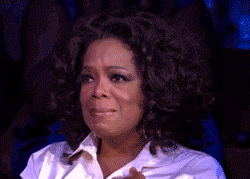 Update: We dug up this year-old podcast interview where Katie talks about the moments leading up to the accident.
She says she went to the house of a guy she was hooking up with where they "were playing Monopoly, eating cookies and chilling." Then, she says, "My friend Johnny had a Canon camera, and we were like, 'we should go to the roof and take some pictures of the skyline, and like practice with overexposure, some light trails and all that.'"
So they went up to the roof, Katie says, where there were some big skylights—at least six feet by three feet, she estimates. The skylights were right above the staircase, so Katie said, "Oh let's see if we could get some light coming from underneath and see what kind of pictures we could take.'" Now, to give you a picture, these skylights were supposedly dome shaped and kind of dented in on the side—not a flat rectangle. Katie says she told her friend to sit on the edge of the skylight, "And then I kind of straddled him more or less and was taking pictures of him… and I was like, 'oh shit, if this broke…' and that's the last thing I remember saying."
Life Lesson: Don't help your friends with their shitty photography.
Because Katie is secretly the most mature and conscientious person on this show (seriously, she handled Kevin Lee so well—Stassi would have burned SUR to the ground before finishing her shift), she reached out to Lisa shortly after her accident. Lisa fondly recalls how " was so concerned for job," since Katie didn't yet understand that falling through a plate glass window is well within the bounds of mayhem Lisa expects from her servers. Tom Schwartz has taken to celebrating November 9 every year, by posting cute shit like the tweet below and celebrating his badass wife. Honestly, between Schwartz roasting Scheana for her nails and Katie's supernatural abilities to both not get mad at her husband and survive accidents like this, the couple has done an effective job of softening my hatred for them. It's amazing what a year of not watching them plan a wedding can do for you.
On this day 6 years ago @MusicKillsKate almost lost her life. Today, we celebrate her life! Show her some ❤️ today pic.twitter.com/qLXByke6G4

— tom schwartz (@twschwa) November 9, 2015
To sum up, Katie had a horrific fall eight years ago—although we don't know exactly how it happened, so we'll all just have to use our imaginations—and she channeled that emotion into a powerful message on this week's episode. When Kevin Lee told her she'd "gained weight" and "needed to work on it," she changed the conversation by talking about her accident, and what it taught her about her own strength and resilience. Despite Bravo's unfortunate choice to cut in video evidence of Katie at the gym (which was never the point), Katie understands that her body is a gift, not a point of discussion. Due to the perspective she's gained from this trauma, Katie can respond to horrific commentary like Kevin's not by spiraling into self-doubt, but by asking the only real question: Why did he feel comfortable saying that? Because honestly Kevin, until your body regenerates after slamming through a plate-glass window (and even then), I don't know why you think your opinion is worth saying out loud.
Quick Ways To Recover From The Horror Story That Was Your Halloween Weekend
Oh boy, Halloweekend is over, and you're probably too scared to even look in the mirror at the moment, let alone show up at work. Whether you're currently regretting all the Fireball shots you chased with mini Kit Kats, your hookup with some tool in a Donald Trump costume, or your brilliant idea to debut your entire shit-show of a night on your Snapchat story, you've put your body through a lot, and you're struggling with the pain of Monday morning sobriety. You've had your fun and eaten your fair share of candy, but now it's time to get your shit together. Here's how to recover your body from its current state of Halloween horror.
1. Drink Water
Fucking duh. Water is the universally accepted hangover cure, and as such, it does wonders for your headaches, dehydration, and any post-drinking digestion issues. If you've been getting your fluids from sketchy punch and vodka sodas all weekend, your body is in desperate need of water, so start chugging. Water has been proven to cure hangovers since ancient times (I assume), and if you forgot to drink some before going to bed, it's not too late to start now. If you're an overachiever, add some lemon and ginger to help soothe your stomach and get your metabolism moving again. If it keeps Kourtney Kardashian skinny after three births, chances are it'll help you out after this weekend.
2. Throw Out The Candy
If you woke up this morning with candy corn in your bed, you've overdone it on the Halloween candy, and it's not the time to store the extras in your desk drawer or buy fun sized Twix bars on sale at CVS. There's a reason adults don't go trick-or-treating, and it's not because we have better things to do. Well, it sort of is, but it's MOSTLY because we don't have the metabolism we had at age eight. Sorry. Just get rid of your candy so you won't be tempted to eat it all week. You can even offer it to your neighbor as a peace treaty for all the times they've told you to keep the noise down. Works like a charm.

3. Get Some Sleep
This tip seems pretty obvious, but for some reason people think their bodies won't mind if they run on less than five hours of sleep for like, two weeks straight. If you got no sleep this weekend, you owe it to your body to put down the Red Bull (yes, and the Adderall) and rest up, even if that means calling in for a sick day, or worse—cancelling happy hour plans. When your body is deprived of sleep, not only are you lacking energy, but your brain tries to compensate by telling you you're hungry, so you end up craving junk food and chocolate all day. Oh, and coffee doesn't count. Get some sleep.
4. Eat Omega-3's
We don't usually believe in the power of superfoods or magical ingredients, but omega-3's are the shit. End of story. A lot of people take omega-3 supplements to help with weight loss and skin care, but you can get enough of them just by eating the right foods. Things like salmon, walnuts, and flax seeds are all packed with omega-3's, and you'll notice a difference within a few days of eating them. Omega-3's help fight inflammation, protect your body from viruses, and even help prevent breakouts. If you're feeling gross from your weekend drinking bender, stop Googling SkinnyTeas and start making some salmon. You'll thank us.

5. Limit Dairy Intake
As much as we love our daily Sweetgreen salad with extra feta, try to eliminate dairy from your diet as much as you can, at least for the next few days. If you tend to feel bloated from drinking and your skin is prone to breakouts, eating a lot of dairy will only make those symptoms worse. To make your body feel and look better after this weekend, cut out the dairy, and try to stick to whole grains, lean protein sources, and healthy fats (see: the salmon argument). You might not be straight-up lactose intolerant, but most people have trouble digesting dairy like other foods, so you might as well make things easier on your body right now and just avoid.
6. Sweat That Shit Out
And finally, the advice that no one wants to hear, but seems pretty inevitable. If you feel like shit after one too many tequila shots, you can chug a Poland Spring bottle and eat a slice of whole grain toast, but there's nothing better for your body than breaking a sweat. You might feel nauseous and slightly suicidal, but take an Advil, put on your sports bra, and suck it up. (Words I live by tbh.) Book a bike, go on a run, sign up for yoga—we don't care. Just do a workout that will allow your body to sweat out the toxins it's accumulated over the weekend. It'll probably suck and you'll want to cry or vomit (or both), but you'll end up feeling and looking so much better. Obviously not right away, but like, maybe after a shower.

How To Recover From A Festival When Taking A Sick Day Is Not An Option
If you've scrolled through Instagram recently or walked through Penn Station wondering if there's an LF convention in town, you're well aware that festival season has begun. If you just got back from Gov Ball and you're wondering how to cope post-festival, we've got you covered. From the shitty alcohol you snuck in a Poland Spring bottle to the French fries stand you just had to stop by in between artists, you feel pretty shitty right now and we're here to help. Here's how to undo the damage from a music festival:
1. Get A Good Night Of Sleep
This should be obvious, but in case you somehow feel the need to rally and go out the night after a music festival because you literally can't stop won't stop, we're here to tell you that you should actually stop. At least for a couple days. By catching up on sleep and getting your body back on a normal sleep cycle, you'll find that you'll start feeling better without any crash diets or excessive amounts of coffee. Plus, it's been proven that more sleep prevents you from craving fattening foods, so you're basically dieting just by cancelling plans and going to sleep a bit earlier. You're welcome.

2. Eat Frequent Mini-Meals
If you're feeling bloated or nauseous from indulging in fast food or salty snacks after a festival, try eating small, frequent meals for a couple days afterwards. Instead of eating three meals a day, break up your meals into 5 or 6 different ones to keep your metabolism moving and help get your digestion back on track. Your metabolism speeds up when you consume mini-meals throughout the day, so you're helping your body recover naturally by keeping it as active as possible after you've been treating it like shit all weekend.
3. Go Do Cardio
No, really. Go. Not only does getting a good sweat feel amazing, but it actually helps you recover from all of the alcohol you've been consuming. When you do a spin class or go for a run after a weekend of drinking, not only is your body burning calories, but it's also literally sweating out the alcohol that's still in your body. So, if you start smelling vodka mid-SoulCycle, just try your best not to vom before arms and know that you're doing something right.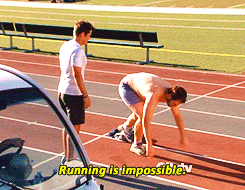 4. Take Biotin
There are few occasions where betches depend on supplements, but if your nails, hair, and skin need some serious TLC after a festival, biotin is literally your new best friend. Biotin is a natural supplement that helps strengthen your nails, fix your damaged hair, and help hydrate your skin, so after you've been outdoors being bounced around on the shoulders of some ratchet denim vest, you'll need some of this. Stock up and thank us later.
5. Eat Whole Foods
There's no detox in the world like REAL food, so skip the diet teas and the artificial 100-calorie packs, and eat real, whole foods. We're referring to anything along the lines of vegetables, whole grains, fruits, nuts, and lean proteins. Try to limit processed foods like cereals, bars, and packaged snacks for a few days, and you'll see a huge difference in your body, skin, and overall energy levels. People will start asking if you just got back from Gov Ball or from some spiritually cleansing exotic yoga retreat.

6. Aloe Vera & Cool Showers
One thing people tend to forget about music festivals is that they're outdoors in the brutal summer heat, meaning you will get sunburned. You might have ordered your flower crown online a month ago, bought your homeless-looking denim shorts two months ago, and stocked up on chasers all week, but you obviously neglected to wear sunscreen, and you're currently dealing with the painful consequences. The best things you can do right now are just to take cool showers, smother your body in aloe vera, and keep telling everyone how good you'll look when it fades into a tan.