An Easy Tomato & Basil Sauce Recipe From Stuff You Have In Your Kitchen
With social distancing guidelines and shelter in place laws in effect at least through the end of the month, it's time to start taking this seriously and not leaving your house unless it's absolutely necessary. Part of that means not going to the grocery store for one loaf of bread or because you ran out of LaCroix, and instead, learning to get creative with the items you already have in your kitchen.
When the instructions for social distancing and self-isolation came from Governor Newsom here in California, one thing I didn't have to worry about was being able to eat from my pantry. It's not that I'm a canned food fan. In fact, I much prefer the type of foods that live in the refrigerator: fresh vegetables, juicy fruits and select organic proteins. It's more that I'm a fundamentally lazy person. Yes, I may have written a 500-hundred page cookbook, BUT if given the choice to go into my car and drive in L.A. traffic to go to the supermarket, where I then have to find parking before grocery shopping, versus sit on my couch and watch an episode of Silicon Valley until I fall into an hour-long slumber, I choose the latter. I really love a good nap.
So, because I am lazy, at times, I find myself hungry without fresh food in the house. I don't like ordering in, and so it is in these moments that I get the most creative in my kitchen. Fueled by hunger for a proper meal, I play with the ingredients I find buried in my pantry, a skill that's become especially useful now that we are supposed to be limiting trips to the supermarket.
Since everyone is making pasta like never before, I thought I'd start off with a simple sauce recipe that even the laziest of us can accomplish.
Recommendation: Read through recipes outside the kitchen, like on the couch or even when you're in bed. Get a feel for how each one works. That way if you're missing some ingredients, you can come up with alternatives before you find yourself in the throes of cooking. For example, if you read through this recipe thinking "I don't have red pepper flakes for the sauce," take an inventory of your pantry to see what else you might have—maybe you've got some cayenne sitting around. Or maybe you'll think, "I have a jalapeño I can chop up." The point is to not go running out for spices or other ingredients, and figure out how to make do with what you've got. And by the way, if you have none of those heat-adding touches on hand, just make it without the spiciness (it will still taste fine, I promise). The purpose is to use these recipes as a template for you to get creative in your pantry, which is a lesson that will serve you well past the end of quarantining.
So without further ado, let's make a simple tomato and basil sauce from the ingredients that have probably been sitting in your pantry for months.
Simple Tomato and Basil Sauce
I like canned tomatoes for certain sauces, because they're just as good in the winter as they are in the summer—unlike fresh tomatoes, which are only good in summer—and they lend themselves to a richer sauce, with very little work.
This sauce doesn't have many ingredients. It's the opposite of Emeril Lagasse's "BAM, BAM BAM!" explosions of flavor. This sauce is about harmony, about letting the garlic and whole basil leaves gently infuse their flavors into the tomatoes. The carrots add sweetness to the tomatoes naturally, without sugar, and lend a mildly earthy flavor.
Ingredients
⭐︎ 1 (28-ounce) can whole peeled tomatoes
⭐︎ ¼ cup extra-virgin olive oil
⭐︎ 3 large garlic cloves
⭐︎ ½ teaspoon red pepper flakes
⭐︎ 1 to 2 carrots, cut into matchstick pieces
⭐︎ 1 to 1 ½ teaspoons kosher salt
⭐︎ 10 to 15 fresh basil leaves, left on stems
Makes: 2 cups sauce for a box or a box and half of pasta
Place a medium heavy pan over a medium flame for a couple minutes.

Add the tomatoes and their juices to a food processor or blender and pulse into a thick pulp.  You can also squeeze the tomatoes by hand, but be careful of the splattering!

Add the olive oil to the hot pan, followed by the garlic, red pepper flakes, and carrots. Watch as the bubbles emanate from garlic; that is the garlic infusing its flavor into the oil. Don't let the garlic burn or even brown—you want it to stay translucent.

After several minutes, add the tomato

purée

. You will see olive oil coming up on the sides of the tomatoes; this is ok, the olive oil helps to transform the flavor of the tomatoes.  

Add a good sprinkling of salt, about 1 teaspoon, and a large handful of basil leaves. Stir occasionally. It will be done when it is no longer watery and the sauce has thickened, 20 to 25 minutes, 

Taste for salt and add more if necessary. If you aren't sure if there is enough salt, there isn't. Add more.

Remove the carrots and use them as a side dish for another meal (see Variation).  It's up to you if you want to remove the garlic and basil leaves or keep them in for a rustic feel.
Variation: If you'd like a sweeter, more nutritious sauce, remove the garlic and basil and puree the tomato sauce with about half of the carrots in a blender or food processor. It will be delicious (and a good way to hide vegetables from your kids).
Enjoy with a box and a half of your favorite pasta (now you finally know how much to make).
Born to parents who defrosted, Elana Horwich began cooking as a young child because the kitchen was the only place in the house her mother couldn't find her. In her 20s she had an epiphany which took her to Italy for 5 years. There, she worked in bars, fell in and out of love, ate her way through the peninsula, and garnered life experiences that she would one day write about. While devouring every aspect of the local culture, she learned to cook from an Italian mamma in a Tuscan villa.
In 2010, back in her hometown of Los Angeles, Elana founded the Meal and a Spiel cooking school out of her parents' kitchen, and now travels the country teaching people how to make phenomenal food, easily.
Elana holds a B.A. from Brown University and a M.A. from Middlebury College in Florence, both in Italian Studies. She has written and performed stand-up comedy to Los Angeles audiences, spent 4 years teaching high school World History and has led experiential culinary vacations throughout the boot of Italy.
Elana has appeared on Good Day LA, KCAL, KNBC, and KTLA  as an expert on healthy holiday cooking. She is a regular contributing writer for the Jewish Journal and her recipes have appeared in the Huffington Post, Tablet Magazine, The Daily Meal, and in newspapers throughout the country. She is the consulting chef for the UCLA Women's Cardiovascular Center.
Her ultimate dream is to live in a world where everyone shares love with one another through cooking.
For a limited time only, you can now order a signed copy of MEAL AND A SPIEL from www.elanahorwich.com to receive an additional 20% off!  Just enter the code KITCHENBADASS20 at checkout. 
The Super Bowl Party Foods To Avoid At All Costs & What You Should Eat Instead
As Americans who proudly DGAF about sports but still want to partake in a national tradition we'll never understand, we really have no other choice than to eat an endless amount of calories during the Super Bowl. Super Bowl parties are known to include every American high-fat culinary embarrassment from mac and cheese to spicy wings, and unless you intend on getting through the game by drinking a room-temp Corona Light and pretending to understand what's going on, you'll be eating. Making healthy choices during the Super Bowl is almost impossible, but if you're looking to host or attend a Super Bowl party without eating a month's worth of calories in one day, here are the foods to avoid and some healthier alternatives to consider:
1. Fully Loaded Nachos
Super bowl nachos are basically a death sentence, but they're also tragically amazing. Like, whoever invented these was definitely stoned and had definitely been working too many hours at Taco Bell. If  you really insist on having some, try grabbing from the corners of the bowl, where the chips aren't completely drenched in cheese and sour cream. If you're hosting your own party, bake your own zucchini chips or kale chips and season the shit out of them. They're obviously not hardcore nachos, but they're way less calories and still taste good, so don't knock it.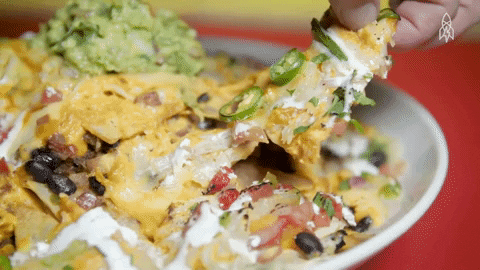 2. Buffalo Wings
Apparently Americans eat 1.33 billion chicken wings during the Super Bowl every year, and they all regret it the next morning. Wings are always a bad call if you're trying to stay somewhat healthy. Don't try to convince yourself that you need protein, because it just doesn't count. If you're making your own, try a basic recipe with no added sugars, using just tomato sauce, garlic, onion, honey, apple cider vinegar, paprika, and salt and pepper. Always bake instead of fry. If you're eating them out of a red KFC bucket, they're probably a lot worse for you than you'd think. Put down the wings.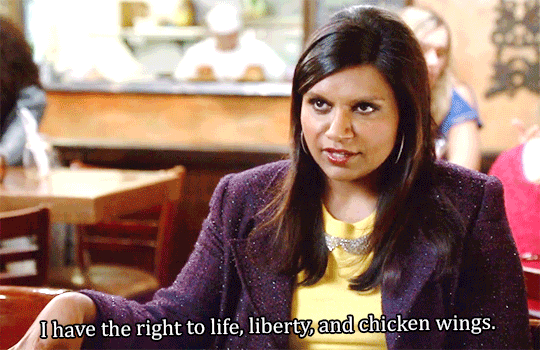 3. Pigs In A Blanket
Okay, YUM. If you didn't spend your adolescent years heating up frozen pigs in a blanket and french fries after school, I'm so sorry for you. These are addictive, but honestly unless you have the self control of a Victoria's Secret model, don't get started with these. You'd think they're so small and harmless, but eating only four of these equates to over 20 grams of fat, so be careful. You tell yourself you'll only have a few, and then suddenly you're Guy Fieri going ham at a random diner in the midwest. If you need something to snack on while refreshing Instagram watching the game, I'd stick with pita chips and hummus as a safer option.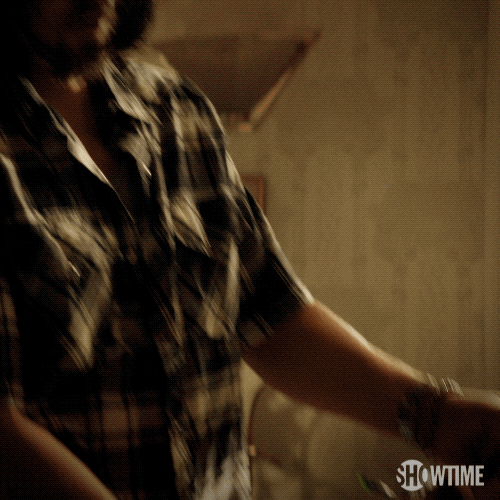 4. Queso Dip
We already spoke about cheesy nachos, but let's take a moment to discuss queso, the dip that is essentially glorified melted cheese. With some butter and milk. Maybe a sprinkle of garlic and cayenne pepper, but we all know the cheese is the real star here. This dip is a heart attack in a bowl, and honestly it's really not worth the calories if you're *basically* sober at 5pm on a Sunday. If there's guac around, go for that instead, and if you're making your own dip, find a spinach artichoke dip recipe made with Greek yogurt and light mayo. It's a fraction of the calories, it's delish, and if it means avoiding 400 grams of fat, we're here for it.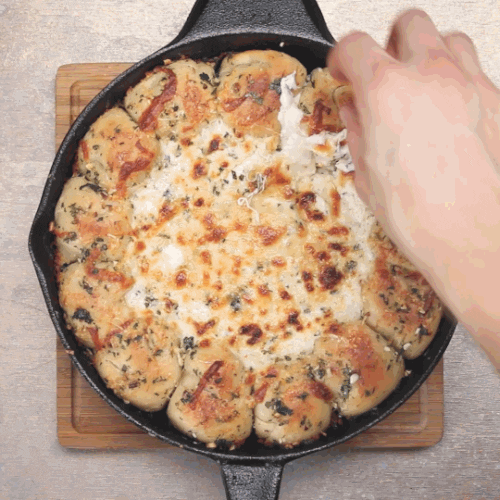 5. Chili
Chili is made in different ways so we can't say all of them are horrible for you, but usually, if you're consuming a dish made from ground beef, beer, and sour cream, we're gonna suggest you stay away. Chili is also one of those dishes where no one really has any perception of a serving size, so you just end up eating it like you're a bottomless pit who just finished a Yom Kippur fast. Instead, go for the salmon burger, the grilled chicken, or even the meatballs would be a better option. At least in that case you can count how many you've had.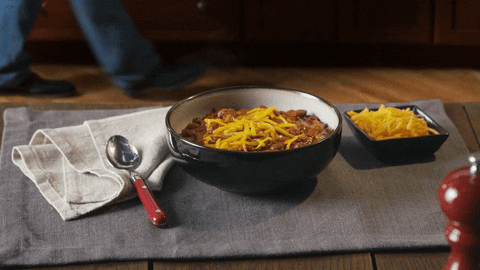 6. Soda
We've already accepted the fact that you'll be blackout by the halftime show, so let's disregard alcohol calories for a second. If you're mixing your drinks with soda, or even worse, just sipping on a Regular Sprite because you're not in the mood for water, put the cup down. You're eating enough calories at this party to feed a small village. You really don't need to drink your (non-alcoholic) calories, too. Keep your alcohol choices simple and avoid all regular sodas and sugary syrups. If you're making a mixed drink, stick with zero-calorie options like La Croix or Diet Coke instead. Straight vodka works too. It's a long game.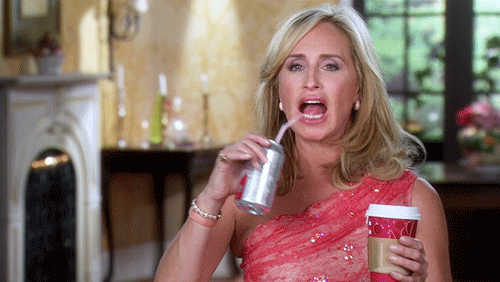 Images: Niklas Rhose / Unsplash. Giphy. 
3 Easy Dishes To Bring To Friendsgiving That Will Trick People Into Thinking You Can Cook
There's no easy way to say this, so here it goes: Baking and cooking for Thanksgiving sucks ass. First off, it requires real, actual work on your part, which, like isn't it the holidays? Isn't this Jesus' gift to us all—the gift of some goddamn peace, quiet, and relaxation? Secondly, there's the horror that goes with baking or cooking something and people not liking it or judging you for making it in general.
I appreciate being judged and judging others when it's something related to how great my hair looks or my general amazing fashion sense. But I get real upset and put off when someone doesn't like the massaged kale salad or ginger pumpkin spice bars I made. Fuck you! This was a labor of me being drunk and fucking up love.
Save yourself the heartache and make one of these three v easy dishes for your annual Friendsgiving or real Thanksgiving this year. Impress people. Make them think you care.
1. Sparkling Pomegranate Punch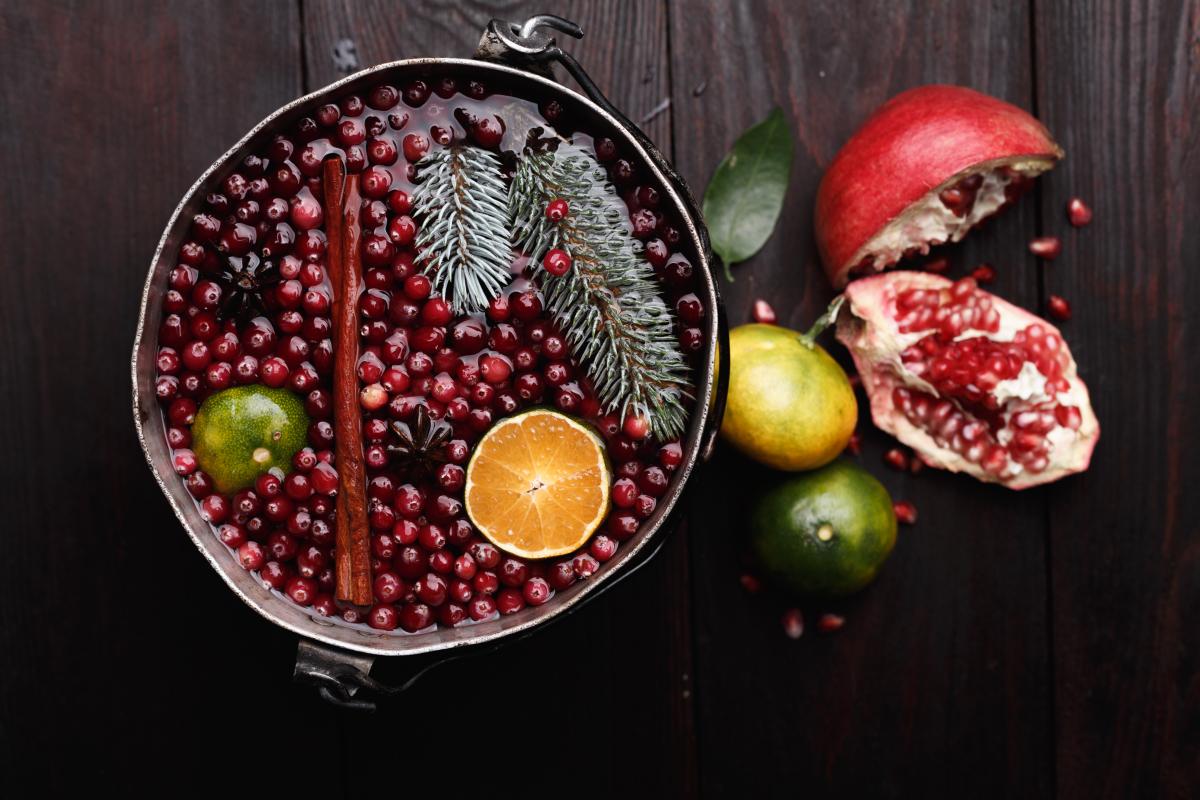 Hey guess what—if your guests are drunk, they're less likely to notice shitty or nonexistent food. Tis the season for classic holiday punch in a big bowl that gets everyone fucked upppppppppp. Thanks, Food & Wine, for letting us add more alcohol to this recipe.
· 3 tbsps white sugar
· 1 cup pomegranate juice
· Two 750mL bottles sparkling wine, chilled
· 1 cup Riesling wine
· 2 oranges, thinly sliced crosswise
· 1 cup diced fresh pineapple
·¼ cup pomegranate seeds
Grab that giant punch bowl your mom keeps trying to get you to use and dissolve the sugar with the pomegranate juice in the bottom. Add the sparkling wine and Riesling, then add all the many fruits, including the pomegranate seeds. Serve over ice.
2. Classic Mac N Cheese

If you're determined to have a casserole-type dish on the table with everyone else's but don't want to tackle a turkey (same), make a classic mac n cheese (we adapted our shit from Southern Bite so you know it's good). Everyone will love it and probably love you for making that shit. You can't fuck it up by adding more cheese… JUST SAYING.
· 2 cups whole milk
· 2 tbsp butter
· 2 tbsp all-purpose flour
· Salt and pepper
· 2 ½ cups shredded cheese (honestly an assortment of cheddar, jack, and gruyere would be bitchin)
· 16 oz package elbow macaroni, cooked
Preheat the oven to 400F and microwave the milk on HIGH for 1 ½ minutes. Meanwhile, melt the butter in a large skillet over medium low heat and then whisk in the flour until it's smooth. Cook, whisking CONSTANTLY, for one minute without burning that shit. (You can do it; I have faith in you.)
Gradually whisk in the warm milk and keep fucking whisking for like, five minutes or until everything is thick. Whisk in some salt and pepper plus about 1 ½ cups of the cheese until everything is smooooooooth. Add in the cooked pasta, then spoon/pour that mixture into a lightly greased 2 quart baking dish and throw the remaining cheese over top. Bake in the preheated oven for 20 minutes or until golden. DONE.
3. Rustic Cranberry Relish

You know what ISN'T impressive? Sliding a glob of cranberry Jell-O out of a can to be sliced into jelly pieces and smeared on Thanksgiving dinner. Your friends will be SUPER impressed if you make a rustic orange cranberry relish via the New York Times, though, and they also will think you actually like, spent time on it.
· 1 bag fresh cranberries
· 1 whole navel orange, skin included, washed and cut into chunks
· ½ cups chopped pecans
· 1/3 cup honey
Grab a food processor and throw all these ingredients in. Blend until a finely chopped mixture with a crunchy texture emerges. Chill until you're ready to impress people with it. THAT'S LITERALLY IT OMFG.

This Fall Cocktail Will Make It Feel Like Sweater Weather
It's like, officially Fall today, so bring on the basic betch uniform consisting of NorthFace fleeces, Uggs, too many scarves, leggings, and the ever-present PSL. But because we literally deal with the onslaught of pumpkin everything every year, as soon as cool-ish weather hits, allow us to make a suggestion: Make a drink that's totally autumnal WITHOUT the pumpkin flavoring.
Real talk—pumpkin is kind of a shitty flavor. It's an odd, overly sized orange squash that people only associate with fall because a) there's little, if any, actual produce this time of year (except you, apples), b) Halloween, and c) pumpkin pie—the only Thanksgiving dessert—is right around the corner. The issue we have here is that pumpkin on its own tastes like an old candle. It's not sweet. It's not really savory. It's just kind of there. The addition of about eight cups of sugar, enough cinnamon to poison a small child, and other probs unnatural flavors make it palatable.
For these reasons, we give you a v alcoholic drink sans pumpkin anything. You're welcome.
Ingredients
2 shots Rumchata
1 shot Caramel vodka
Sea salt
2 tbsps caramel sauce—you can make your own OR just grab that Smuckers jar from the ice cream toppings aisle
Grab a martini glass and wet the rim with water. Dip into a plate of the sea salt, margarita style. Drizzle in your caramel sauce, so it sits in a happy puddle at the bottom of the glass.
Set aside. In a cocktail shaker, combine lots of ice with the Rumchata and vodka. Shake and strain into your salty martini glass. Chug that shit, and then go jump in a leaf pile. Or don't and stay inside in sweatpants. Yay, Fall.
How To Detox From Your Labor Day Weekend Bender
Did you have an awesome time over Labor Day? Did you eat awesome hot dogs and shotgun awesome beers and sit around and soak up all your betchy friends' awesomeness before dry heaving into someone's purse around a bonfire?
Sounds like you went all out over the three day weekend. We aren't judging, but your body probs definitely feels like it is. If the spins haven't stopped, you have the DADS (Day After Drinking Shits), and the mere thought of anything other than dry romaine leaves is making you gag, it may be time for a detox tea. And we promise it doesn't taste like asshole.
Ingredients
· 6 cups of water
· 1 5-inch knob of fresh ginger, peeled and diced
· 5 cinnamon sticks
· 2 tsps ground fresh turmeric
· 1 tsps cayenne pepper
· Fresh lemon juice
· 2 tbsps honey
In a large saucepan over high heat, combine the water and ginger—bring that shit to a boil, then reduce heat to low and simmer for about 10 minutes.
Add the cinnamon sticks, turmeric, and cayenne and continue simmering on low heat for another 10 minutes, stirring when you feel like it. Remove from the heat, strain into a pitcher, and cool.
Combine about 1/3 cup of the cooled mixture with ½ cup fresh lemon juice and the honey with 2/3 cup hot water. Stir to combine and chug until you feel like you're ready to destroy your body with alcohol and drugs once more. God bless America.
An Easy Summer Salad Recipe That You'll Actually Enjoy Eating
Is it Fall yet? Every time July/August hits we all become destined to repeat how much we miss sweaters and blankets and pumpkin spice lattes and scarves. We also greatly miss things like cheese, carbs, and hearty-ass shit that we can eat and get away with since layers are in. However, during summer, salads with lemon spiked drinks and like, a lot of alcohol are par for the course, so we say make a meal that you'll actually enjoy eating. While eating a salad can sometimes feel like literal torture, we guarantee that this summer salad does not fall into the usual this-tastes-like-dirt-but-I-need-to-power-through vibe that most salads give off. Plus, it's packed with so many toppings it'll feel like you're being bad without actually being bad and gaining 10 lbs. When we combine arugula with citrus and skrimps, we feel better than everyone else. We adapted this recipe from the NY Times,but made it easier for those of you who fucking suck at cooking or just like, don't have time to pay attention to food and shit.
Ingredients:
·        2 lbs raw shrimp, peeled and deveined
·        1 tsp garlic, finely chopped
·        Red pepper
·        1 tsp smoked paprika
·        2 tbsps olive oil
·        2 tbsps plus 2 tsps fresh lemon juice
·        Salt and pepper
·        Mint leaves from one bunch
·        Basil leaves
·        Arugula

Instructions:
Preheat the broiler in your oven and move the rack as close as possible to the heat on top. Grab a big oven proof skillet and put it on the stove. Turn the heat to looooow. Grab your skrimps and combine them with the garlic, red pepper (honestly, however much you want or don't want), paprika, salt and pepper to taste, 2 tbsps of the olive oil, and 2 tspsof the lemon juice.
Stir that shit until it's all combined. Turn the heat on the skillet to high, and when it starts kind of smoking (SCARY), throw in the shrimp. Shake the pan a few times so all the shrimp get some attention, then put the skillet in the oven. The shrimp will be done in about 3-4 minutes, so keep an eye out unless you want some chewy sea-spiked bullshit.
While that shit cooks, chop up about a third of the mint and about half of the basil and set it aside. Tear up the remaining leaves and throw them into a bowl with the arugula where they can get to know each other. Grab another bowl and mix together the rest of the olive oil and lemon juice.
When the shrimps are done, use a slotted spoon to put them on a plate. In a bowl, add whatever juice is at the bottom of the shrimp skillet to the lemon juice and olive oil mixture and stir. Drizzle over the arugula and herb mix and toss. Arrange the shrimp on top and garnish with any leftover herbs.
A Frozen Frisbee Treat Recipe To Show Your Doggo He's A Good Boy
Summer is a time when you and your furry friends are feeling the struggle. You want to enjoy the bitchin' weather, but Spot or Rover may get a lil too warm/drooly/fucking rancid if he or she stays outside more than 15 minutes in 85+ degree heat. Obviously, keeping your doggo cool is right up there with chugging frozen summer dranks and making sure you look hella skinny in your bathing suit. Why not let Fido enjoy his or her own special frozen pupper treat?
Yes, you can make special frozen desserts to please your doggo on the hottest summer days. So grab a beach chair, toss your pup this treat, and relax. He should be entertained with this shit we adapted from Rover.com for at least 5 minutes.

Ingredients:
– 1 cup peanut butter
– 1 cup water
– ¼ cup flax seeds
– ¼ cup frozen sliced strawberries
Grab a silicon bundt cake pan and spray with a bit of nonstick spray. In a blender, combine the peanut butter and water. Pour the mixture into the bundt pan, then sprinkle in the flax seeds and berries.
Freeze this shit for about 2 hours or until it's totally set. Remove from the bundt pan and throw to your doggo for minutes of fun. It depends how fast they eat it/when they ignore it/if it melts in the heat.
The Best Bloody Mary Mixers For When You're Too Broke To Get Brunch
Are you tired of detoxing after long celebrations which claim not only your sanity but your super flat belly and flawless skin? Do you want to continue the party and just barely ease out of your four day alcoholism? Time for a Bloody Mary.
Though fairly nuanced, a Bloody Mary is only as good as its mixer. It can be complex; it can be simple; but it needs to be a combination of fucking delicious ingredients to help wash down and dull the taste of alcohol until you're ready to be friends with it again.
To help in your quest for a delicious breakfast drink, here are our top ten betch approved Bloody Mary mixers in no particular order

If you're looking for a solid base to doctor up yourself, grab this shit on your next trip to battle the soccer moms at Trader Joe's. It isn't spicy, so you can add all the Tabasco and Cholula your heart desires.

This is the easiest mix to probably find, provides an easy base, and is easy to be friends with. It has a lot of celery salt to balance the tomato, but, overall, isn't crazy in any way. Add some lemon and Worcestershire plus plenty of vodka, though, and you'll have a GREAT morning.

Are you new to Bloody Marys and trying not to be a pussy? Here's a bottle of mix for you. Tomatoes plus salt, Worcestershire, hot sauce, and spices equal a tame but yummy mix. Also, this shit isn't vegetarian—so feel free to garnish with extra bacon.

Do you crave heat and frequently order things Indian or Thai hot? Grab a bottle of this shit to blow your hangover out of your body. This mix combines a thick, sweet tomato base (think the pizza sauce from Papa John's) with a kick of heat. You may need to doctor with more citrus, but, overall, it's nommy.

Are you weirdly into pickles and all things that are pickled or could potentially be pickled? Grab this shit, weirdo. There's a LOT of vinegar in here which tones down the tomato. So, if you're into spice, salt, sour, and feeling oddly powerful after drinking a lot of apple cider vinegar, this is the mix for you.

There's a mild version of this mix for pussies those who aren't into spice, but trust us when we say this shit is a fav. Along with the nearly blinding heat, you'll get a hint of sweetness in the thick mix. Make sure to add lots of ice and booze to thin it out.

Crave Worcestershire and pepper in your morning drank? Grab this shit. It has a great blend of spice, salt, horseradish, and vinegar to combat the sweetness from the tomato. This one will impress your friends and is good enough to convince them you made it yourself.

Like peppers and veggies more than tomatoes? Cool, grab this. You'll get lots of bell and chipotle peppers up front which combat the whole tomato thing. It's got some lingering heat, though, so beware of that shit.

Ignore the really stupid bottle and just buy this on impulse. You'll get a great blend of a more savory mix with plenty of hot sauce and umami flavor. Oh, and don't serve this shit to your vegan friends—it has beef broth in it.

If you're a Whole Foods jungle freak frequenter, this is the Bloody Mary mix for you. It combines the usual suspects like tomatoes and celery with salt and spice for a crowd-pleasing mix.