The Book Adaptations Coming To Streaming We Can't Wait To Watch
Betches may receive a portion of revenue if you click a link and purchase a product or service. The links are independently placed and do not influence editorial content.
It's the night before my visit to the set of Tell Me Lies, and I can't sleep. I toss and turn in the crisp sheets of my Atlanta hotel room bed, too overwhelmed by the reality of what I'm doing there to find a way to rest my mind. An extremely personal novel I spent years writing in private—the idea of publication initially a far-off pipe dream—is in the process of being adapted for television, a ten-episode drama series that will air on Hulu later in 2022. It's the most surreal experience of my life.
Sometime in the early morning hours, I manage to doze off. I'm drowsy when the sound of my alarm wakes me after too little sleep, but instantly fueled when I remember what I'm doing in Atlanta. I dress and grab a coffee downstairs, then venture outside where my friend Karah Preiss, one of the show's executive producers, is waiting in a van to take me to the set.
It's humid when we climb out of the car half an hour later—the May heat edging towards ninety degrees—and the first person I see is Stephen DeMarco. Or, more accurately, Jackson White, the actor so perfectly cast as Stephen. He's sitting on the steps of his trailer, the door of which is emblazoned with the Tell Me Lies logo—an image displaying the title in the same font used on the book's cover. As we stride towards Jackson, I feel as though I'm walking into a dream. Or perhaps into the well of my own imagination.
Jackson stands and grins, extends a hand and greets me kindly. He's read Tell Me Lies, of course, and there's a shared knowledge between us, like we're in on a secret. After all, he's my character come to life. It's a similar vibe when I meet Grace Van Patten—the actress playing Lucy Albright, the female lead—later that day. 
"I have questions for you," she says, a self-possessed smile spreading across her face. She's wearing a robe; she's just finished filming a scene. I can tell immediately that Grace is down-to-earth, relaxed, and yet—she's a total movie star. Watching her act that afternoon, I feel certain she'll win an Oscar someday. We're insanely lucky she's agreed to play Lucy.
In addition to Karah, there are many brilliant minds behind my book's adaptation. Emma Roberts and Matt Matruski are also executive producing via Belletrist, as well as Laura Lewis and Stephanie Noonan of Rebelle Media and Shannon Gibson and Sam Schlaifer of Vice's Refinery29. Meaghan Oppenheimer is the genius showrunner, who's adapted the series and also serves as an EP.
To say I'm excited to see Tell Me Lies come to life on Hulu later this year is a major understatement, but it isn't the only book-to-screen adaption I'm looking forward to watching. Here are a few novels I adore that are either in production or have recently premiered on screen:
Luckiest Girl Alive

Luckiest Girl Alive

by Jessica Knoll
Jessica Knoll's Luckiest Girl Alive has remained one of my favorite books since it published in 2015—it inspired me while I was writing Tell Me Lies, and I still recommend it all the time. Now, the bestselling suspense novel is soon to be a film starring Mila Kunis that will air on Netflix in 2022. It's the unputdownable story of Ani FaNelli, a young, ambitious New Yorker who seems to have it all: a coveted magazine job, enviable clothes, and a handsome fiancé who adores her. But much of Ani's life is a façade—an attempt to reinvent herself in the wake of an unsettling trauma from her teenage years—and in the midst of trying to conceal her dark past, a buried secret suddenly resurfaces and threatens to unravel her perfect life. Knoll wrote the screenplay and is also an executive producer.
The Last Thing He Told Me

The Last Thing He Told Me

by Laura Dave
If you haven't yet read Laura Dave's The Last Thing He Told Me, you may be one of the only ones. The Reese's Book Club pick made a huge splash when it published in May of last year, and has since spent 52 weeks on The New York Times Bestseller list. The mystery-thriller will soon become a limited series on Apple TV+ starring Jennifer Garner and produced by Reese Witherspoon's Hello Sunshine. Dave created the show alongside her husband, screenwriter Josh Singer. Like the book, the series will follow Hannah Hall, a woman who develops an unexpected bond with her teenage stepdaughter while she searches for the truth behind her husband's sudden and mysterious disappearance.
Daisy Jones And The Six

Daisy Jones and The Six

by Taylor Jenkins Reid
As a massive fan of content about the music industry and band drama, I truly cannot wait for Taylor Jenkins Reid's Daisy Jones and the Six to hit the small screen. The 2019 page-turner tells the story of a fictional 70's rock band—Reid has confessed to being inspired by Fleetwood Mac—and is structured as a music documentary transcript. This novel was also a Reese's Book Club pick; the limited series is produced by Witherspoon's Hello Sunshine and will air on Amazon Prime.
Conversations With Friends

Conversations With Friends

by Sally Rooney
I've been an avid Sally Rooney reader since devouring her debut in 2017, so I jumped at the chance to watch Conversations with Friends on Hulu when it premiered in May. The 12-part series—created by the same team that adapted Rooney's Normal People—is moody and character-driven and beautifully shot, with no shortage of steamy scenes and awkward moments. Like the novel, the show follows two Irish millennials, Frances and Bobbi, who fall into a complex romantic entanglement with a slightly older married couple.
The Nightingale

The Nightingale

by Kirstin Hannah
Kristin Hannah's The Nightingale blew me away when I read it several years ago, tears streaming down my face as I turned the final page. Like millions of others who loved the novel, I'm eagerly awaiting the film, in which real-life sisters Elle and Dakota Fanning will play on-screen sisters Isabelle and Vianne. Like the book, the movie will follow the French sisters during World War II as they struggle to survive Germany's occupation of France and resist the Nazi regime. The film rights were first optioned by TriStar Pictures in 2015, but production was delayed several times and the release date is now slated for early 2023.
Images: Javier Díez / Stocksy.com; Amazon (5)
The Betches Summer 2022 Reading List
Betches may receive a portion of revenue if you click a link and purchase a product or service. The links are independently placed and do not influence editorial content.
The seasons are changing, and you know what that means: it's time for another list of books to read this season. And I have to pat myself on the back over here for being ahead, for once. As in, it's not midway through the summer by the time I'm putting this together. Progress is progress!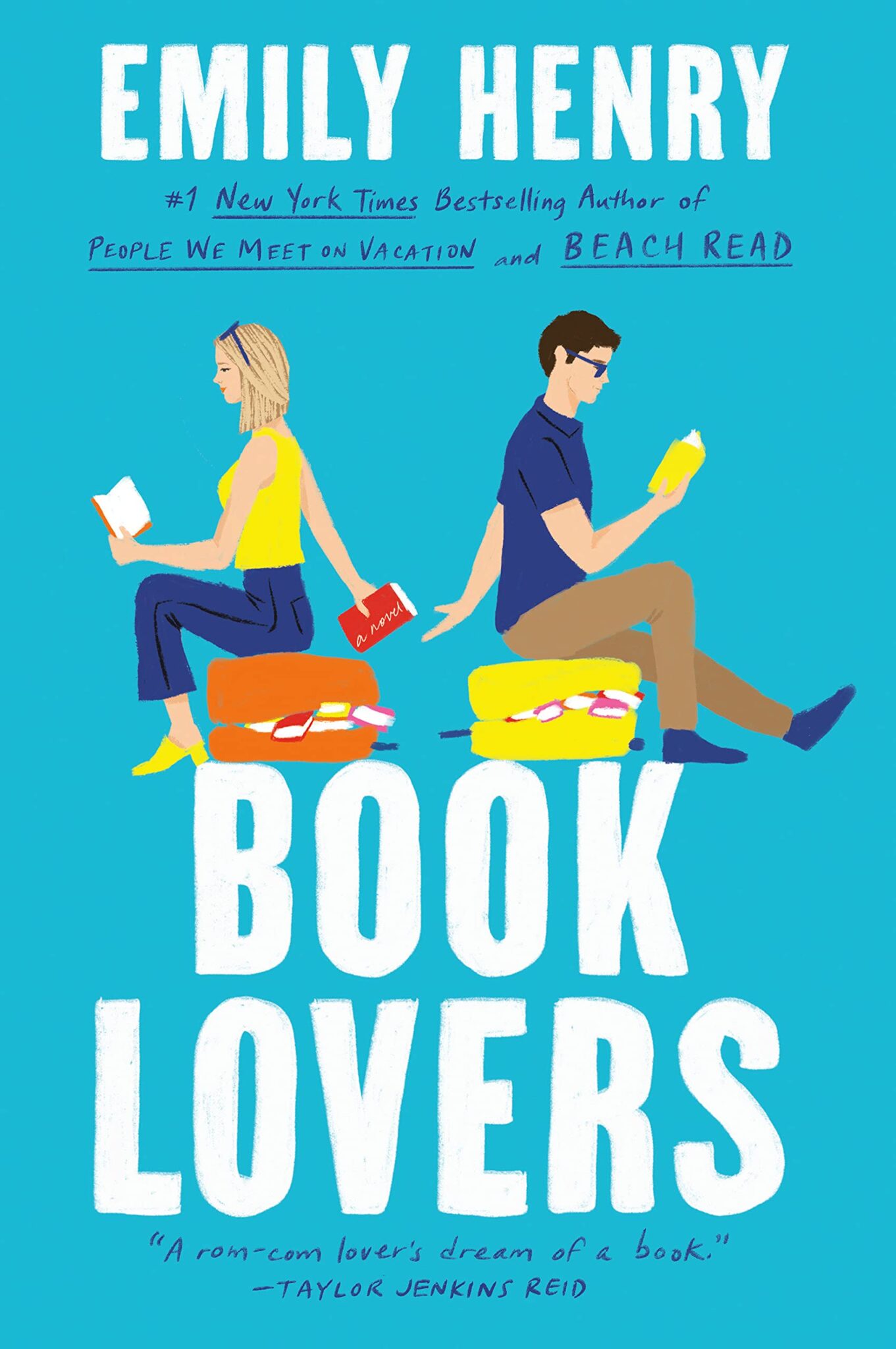 Book Lovers
by Emily Henry
The romance queen herself is back with another perfect beach read, set in a small town. Nora Stephens is a hard-working literary agent who doesn't leave much time for herself, unless it comes to her Peloton rides. Her sister Libby drags her to the picturesque town of Sunshine Falls for a sister's trip, where she keeps running into brooding book editor Charlie Lastra from back home. Ugh, why is it always the ones you don't want to run into? Chance encounter after chance encounter, these two bookworms just might become the main characters of a love story. (I say "just might" when really, we know they will.) Pub Date: May 3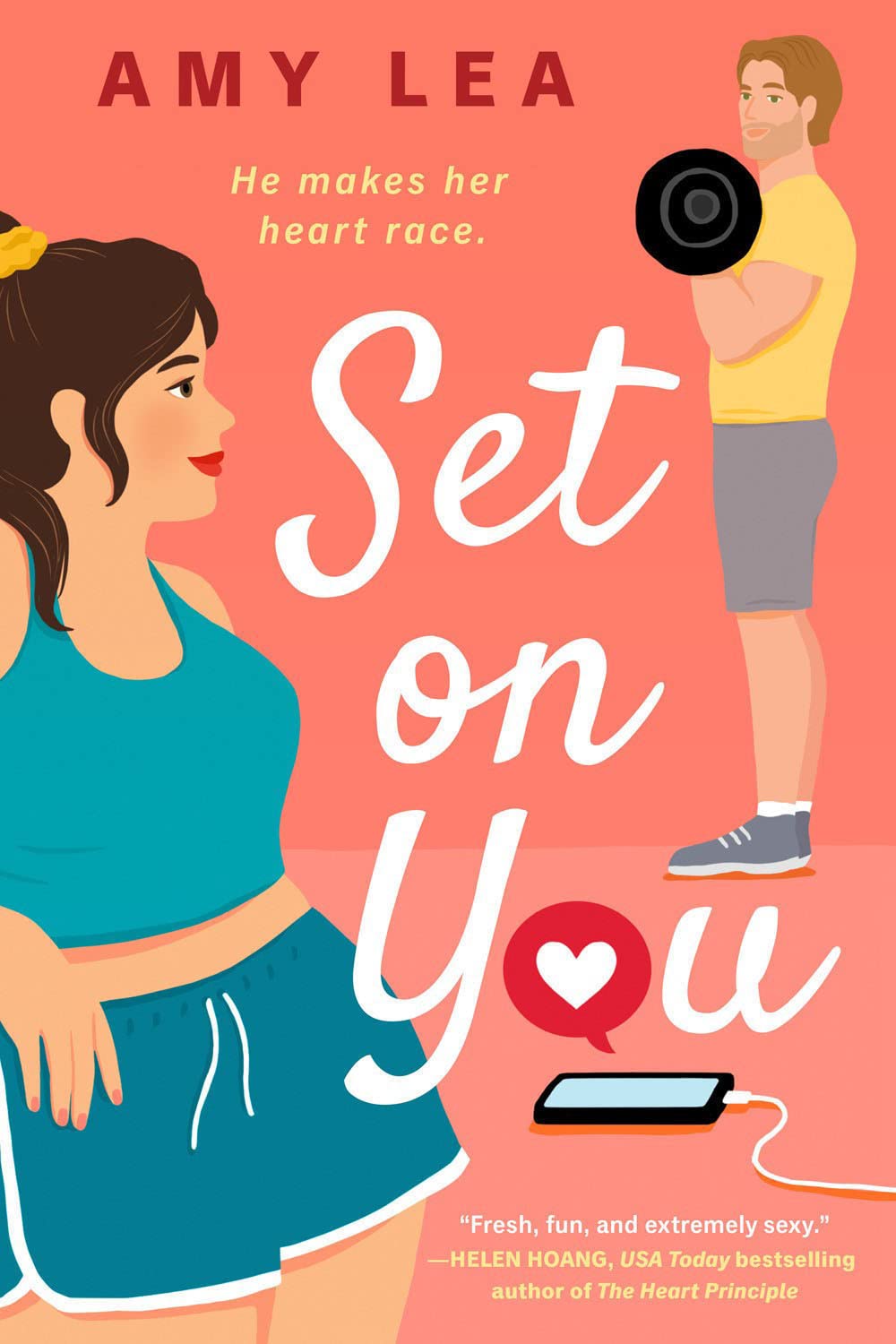 Who doesn't love a body positive rom-com? Crystal Chen is a curvy fitness influencer who doesn't let any man get in her way, especially at the gym. That is, until one man literally gets in her way at the gym, when a handsome firefighter steals her squat rack (and maybe her heart?). A relationship starts to take off, until a picture of the couple goes viral and trolls come after them, threatening to tear their budding relationship apart. Pub Date: May 3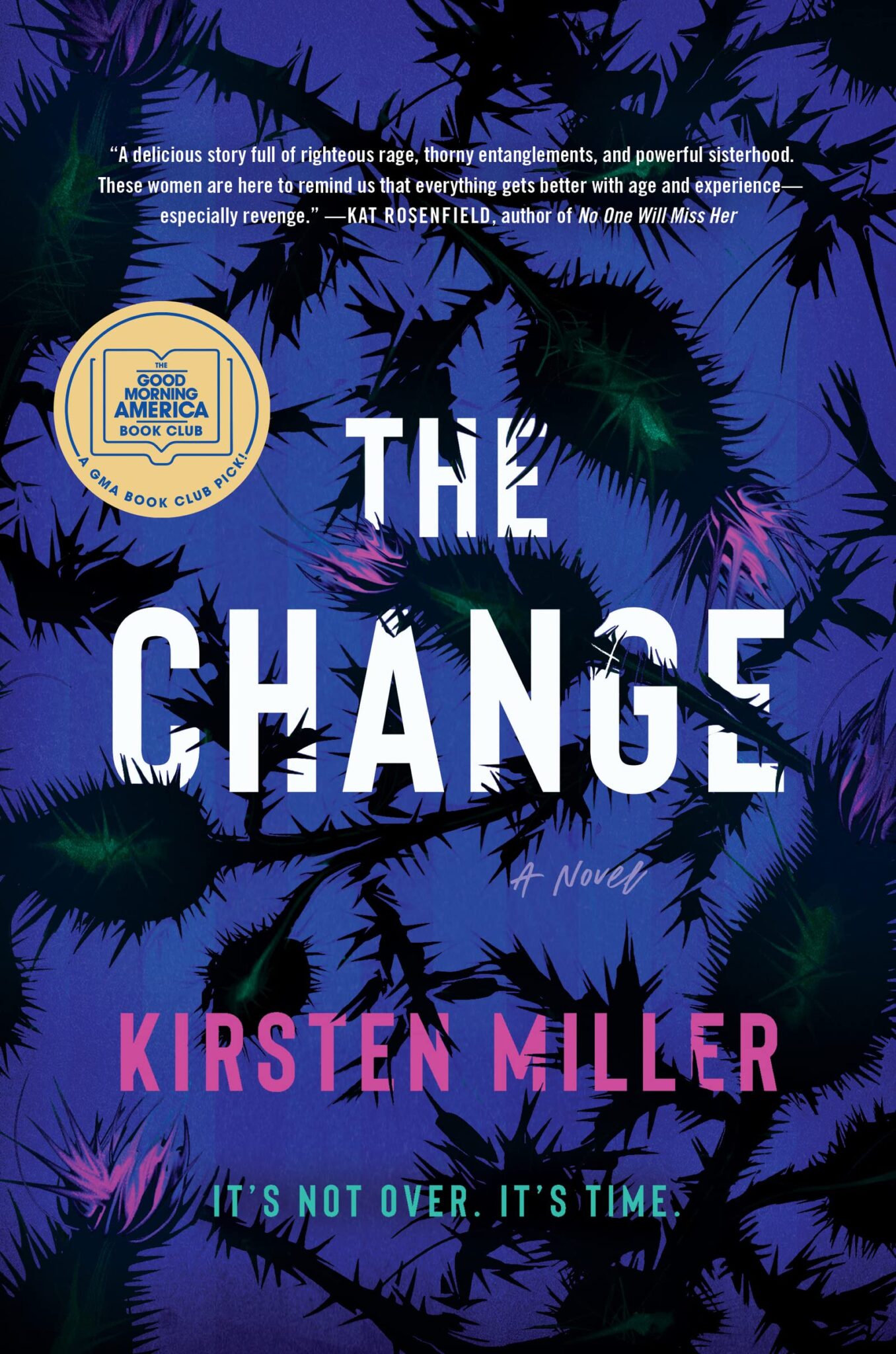 The Change
by Kirsten Miller
It's a supernatural Big Little Lies set on Long Island—need I say more? Ok fine, we've got a trio of women whose lives intersect. One of them can communicate with the dead. One's life has just imploded. And one starts channeling her menopausal hot flashes. And then they discover the body of a dead teenager whom the police have written off, and suddenly find themselves solving not one, but multiple murders.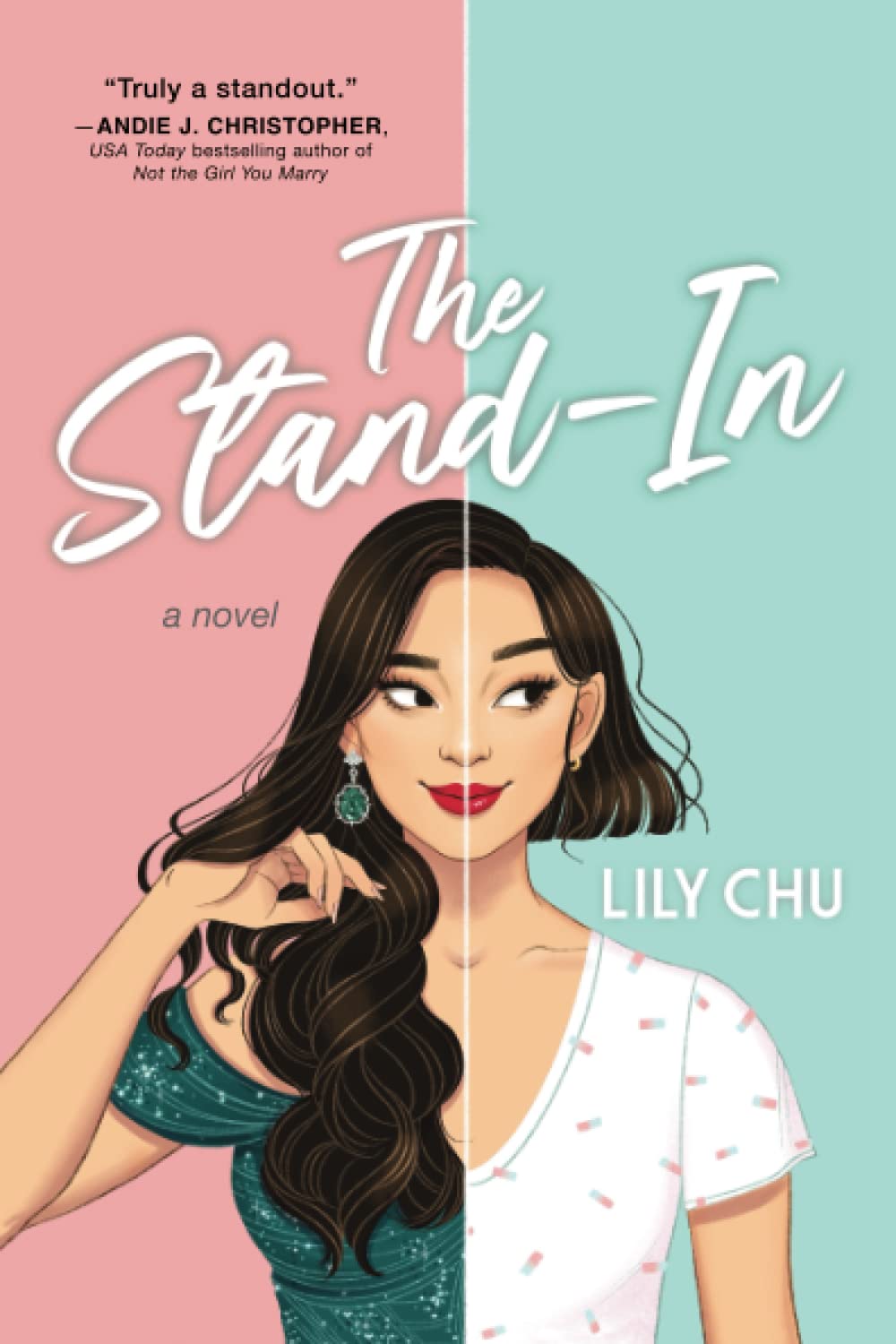 It's giving Lizzie McGuire Movie, and I'm obsessed. Gracie Reed's life changes when, one day, an SUV pulls up alongside her with Wei Fangli and Sam Yao, Chinese cinema's power couple, inside. Wei wants Gracie to be her (you guessed it) stand-in, and she'll get paid to pretend to be the A-list actress—and be escorted everywhere by her gorgeous husband. Yep, can't foresee any shenanigans with this plan. Pub Date: May 3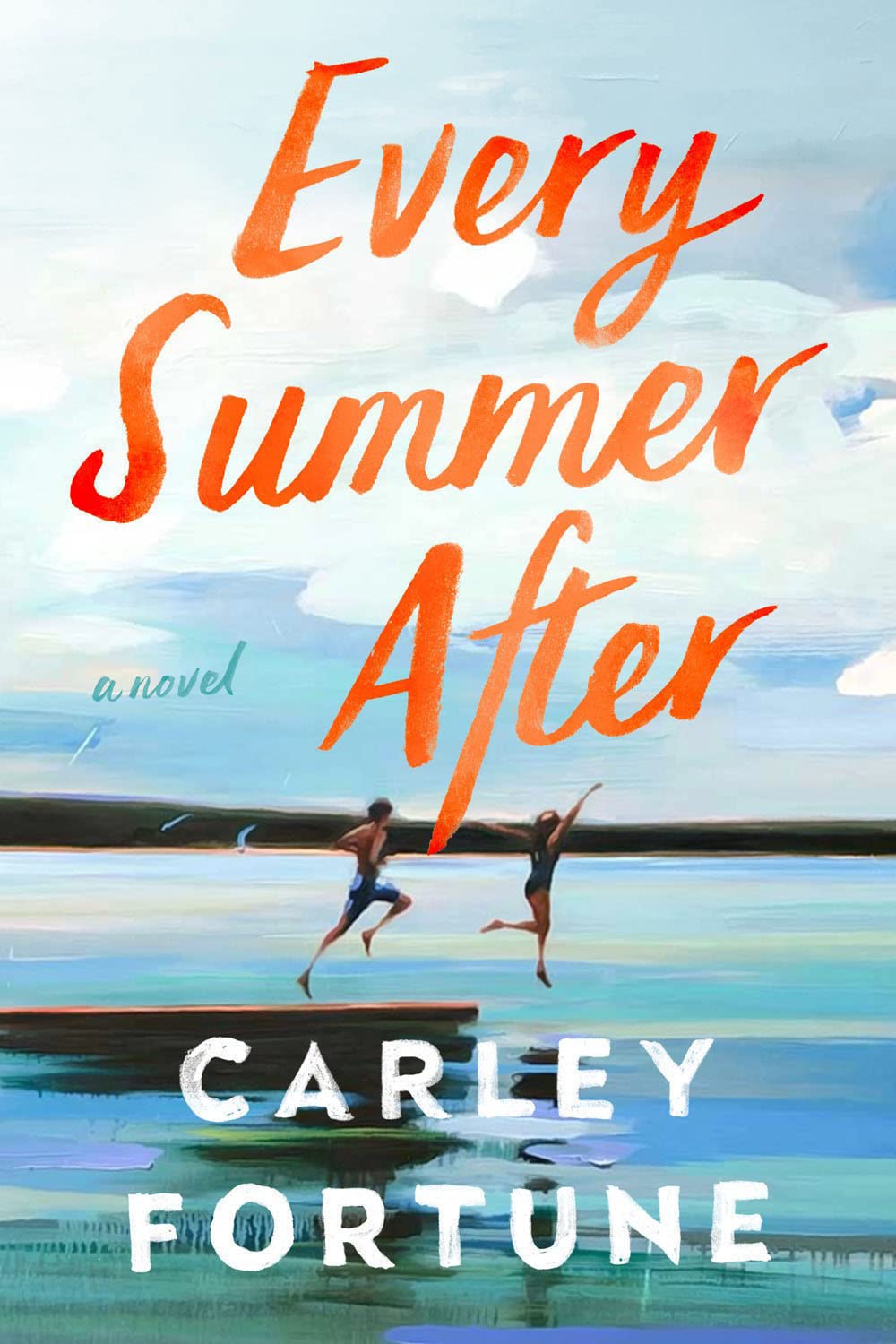 Every Summer After
by Carley Fortune
This debut love story is the perfect beach read. Persephone and Sam spent six summers together practically joined at the hip, until Percy made a choice that changed everything. Ten years later, her mother's funeral puts her back in the town where everything went right, and then wrong—and this time, Percy has a chance to change the ending of her and Sam's love story. Pub Date: May 10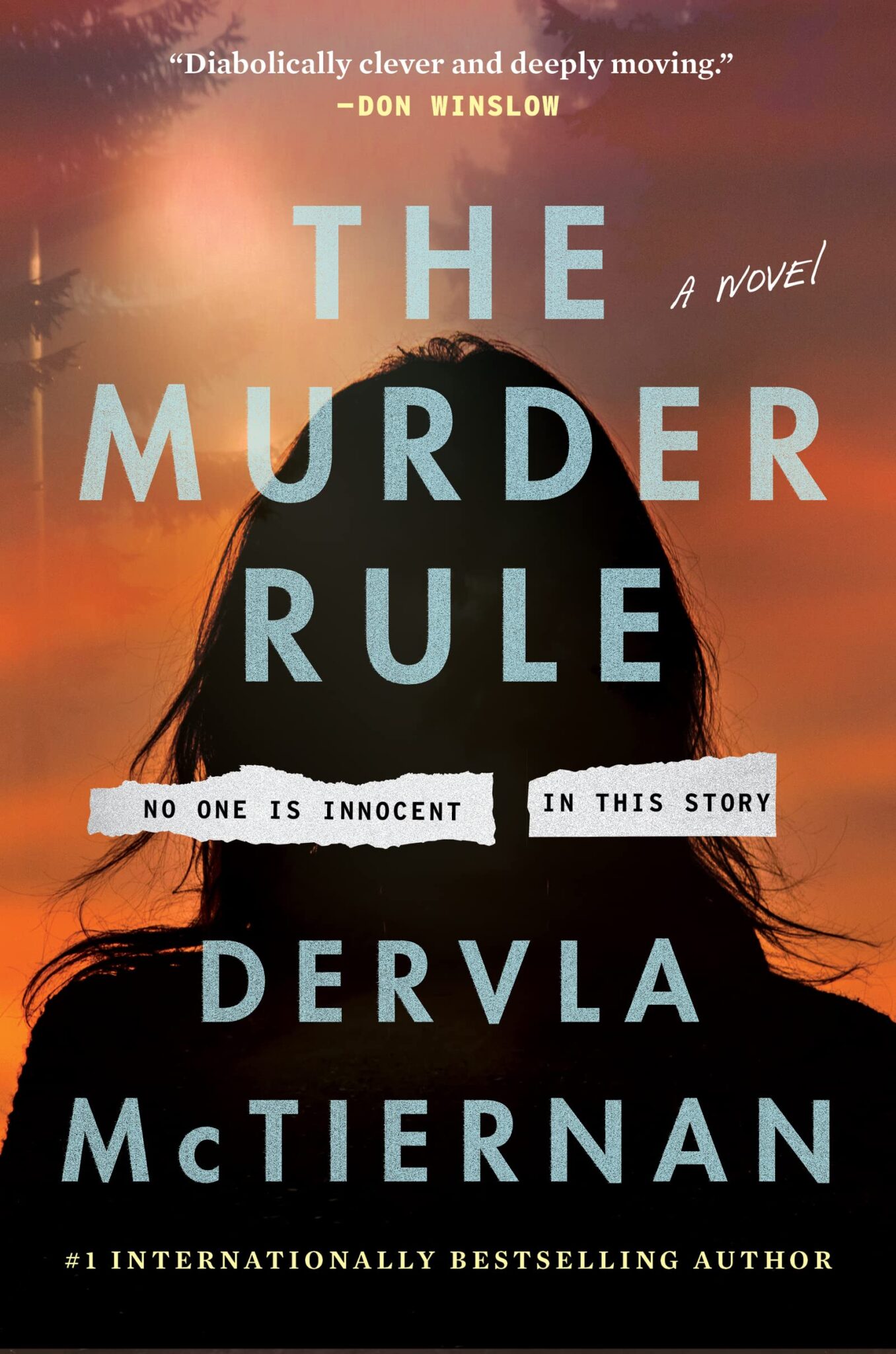 The Murder Rule
by Dervla McTiernan
Inspired by a true story, The Murder Rule centers around a Virginia-based chapter of The Innocence Project and its efforts to free a man who's been convicted of murder. But little do they know, their efforts are being thwarted by newcomer Hannah, a law student who infiltrated the Innocence Project with one goal: to keep their client in prison for the rest of his life. Hannah's efforts to thwart the exoneration eventually lead her to uncovering the truth, which causes her to question everything she's ever known. Pub Date: May 10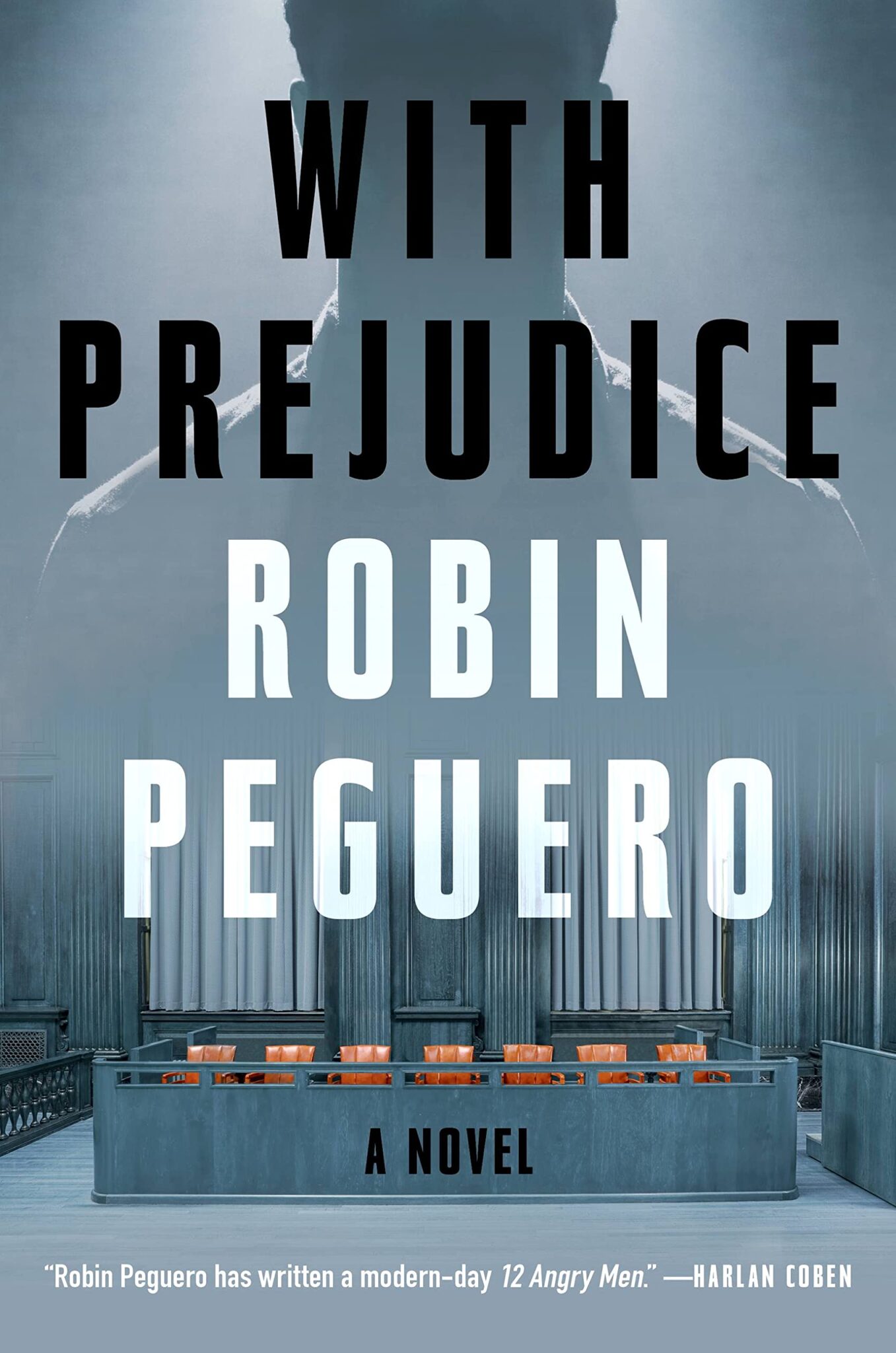 With Prejudice
by Robin Peguero
The three main characters are sitting on a jury for a murder case—one with no body, no weapon, and no eyewitnesses. They must decide a man's fate, all while they try to be unbiased and not let their own experiences with the justice system influence their judgment. All the while, an ambitious young prosecutor's career is resting on a guilty verdict, while a public defender has an explosive piece of evidence up his sleeve… if only the judge will admit it. Pub Date: May 17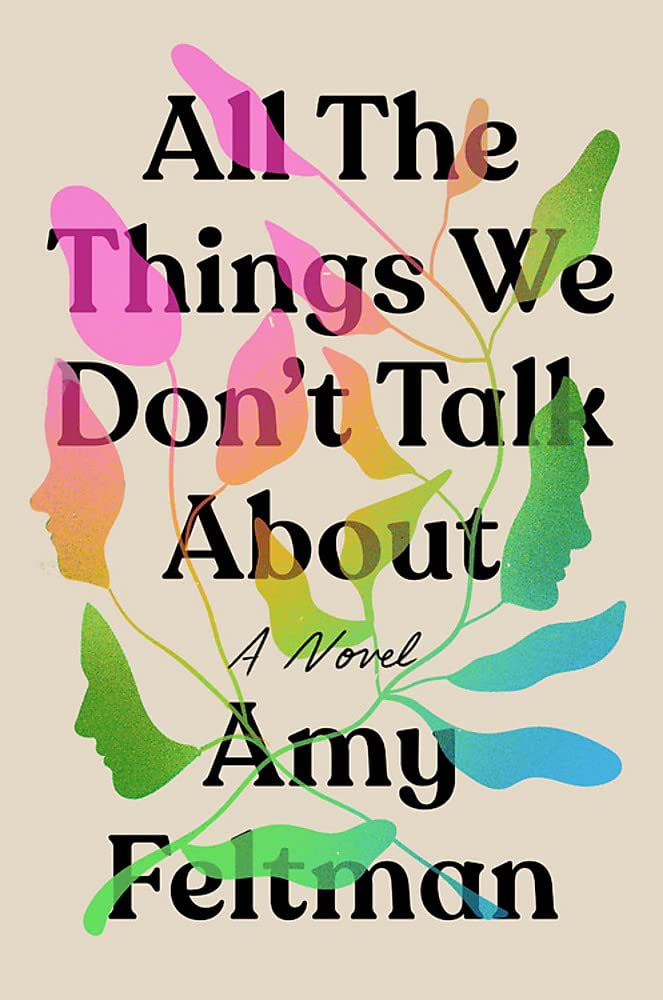 All The Things We Don't Talk About
by Amy Feltman
Morgan Flowers is struggling to navigate their gender identity and fill the gap left by their mother, who abandoned Morgan and Morgan's neurodivergent father. When a breakup causes Morgan's mother to try to come back into their life, her presence threatens to disrupt everything. Pub Date: May 23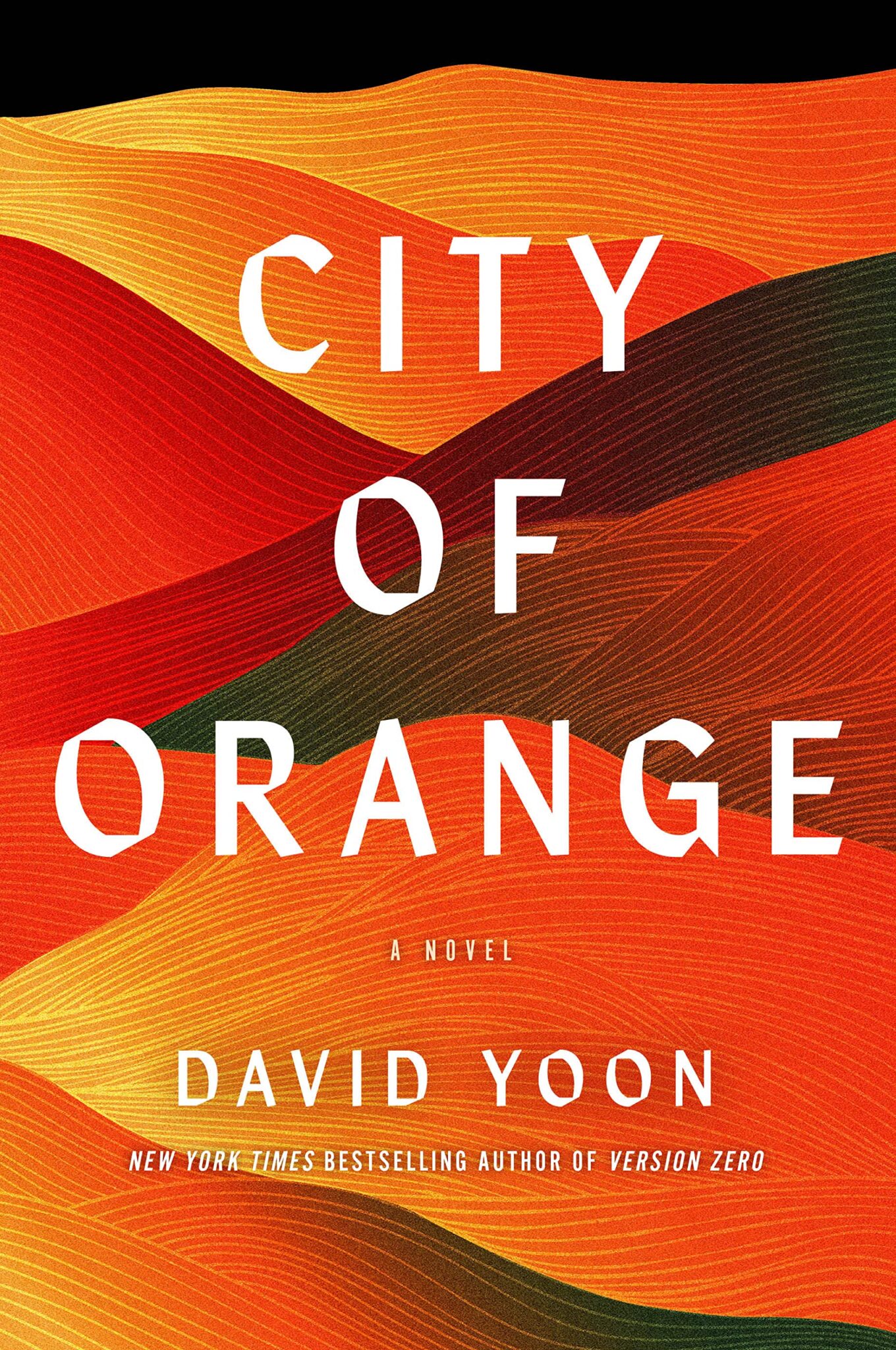 City of Orange
by David Yoon
Post-apocalyptic but with a sense of humor, City of Orange's protagonist is nameless. He wakes up one day with only hazy memories, trying to piece together how he found himself in the apocalyptic landscape he wakes up in. Not to mention, he's trying to survive by himself. A chance meeting causes the man to realize that nothing is as it seemed. Pub Date: May 24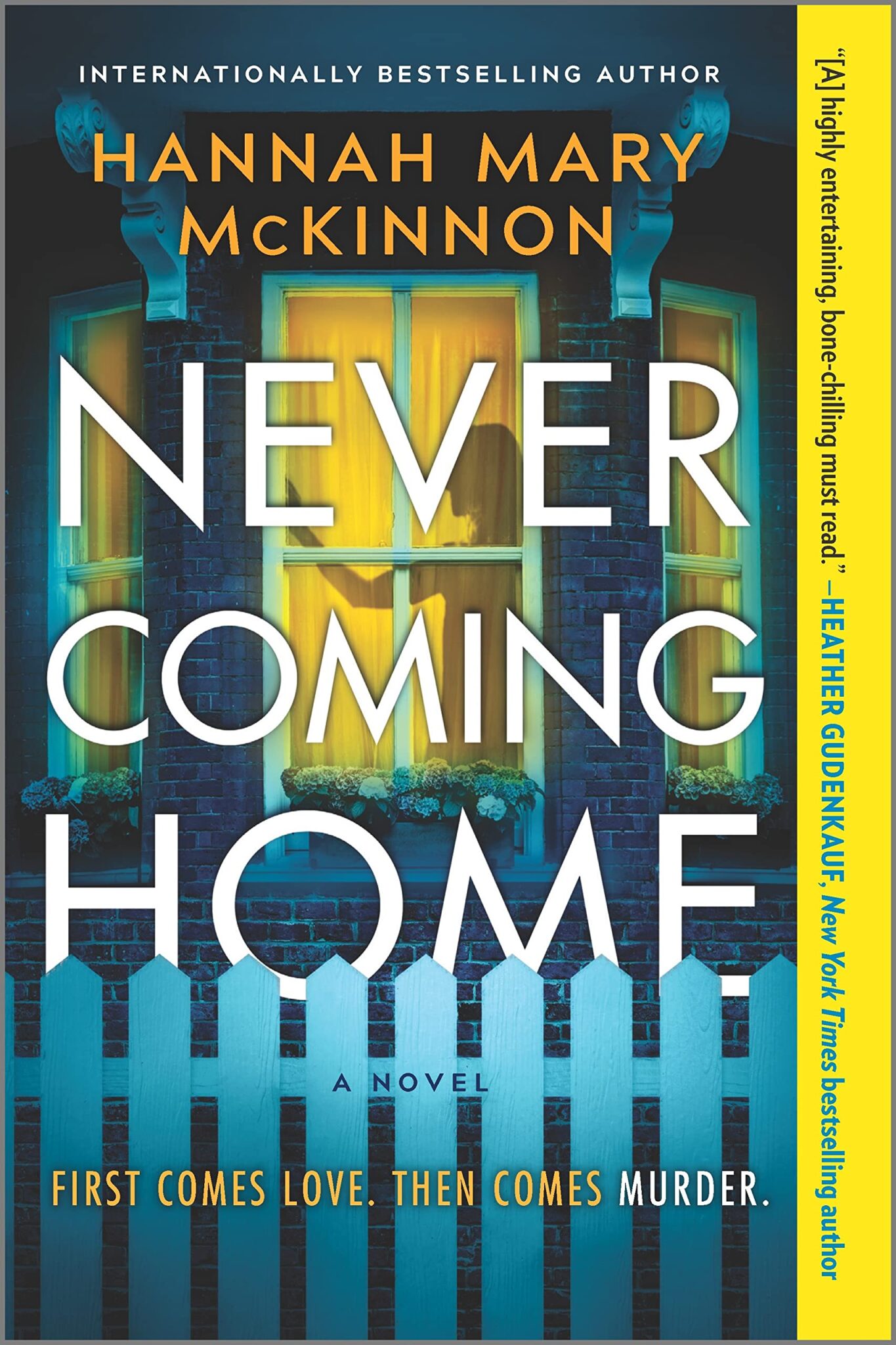 Never Coming Home
by Hannah Mary McKinnon
Lucas Forester married for money. He just wanted to get his hands on his uber-rich wife Michelle's money, divorce her, and disappear into the night. But an ironclad prenup made that impossible, so he had to resort to a drastic measure: having her killed. Lucas was meticulous, careful; he planned the perfect murder. Or did he? When mysterious postcards keep showing up, he starts to think there may be someone out there who knows something, as impossible as that seems. Will he get away with it after all? Pub Date: May 24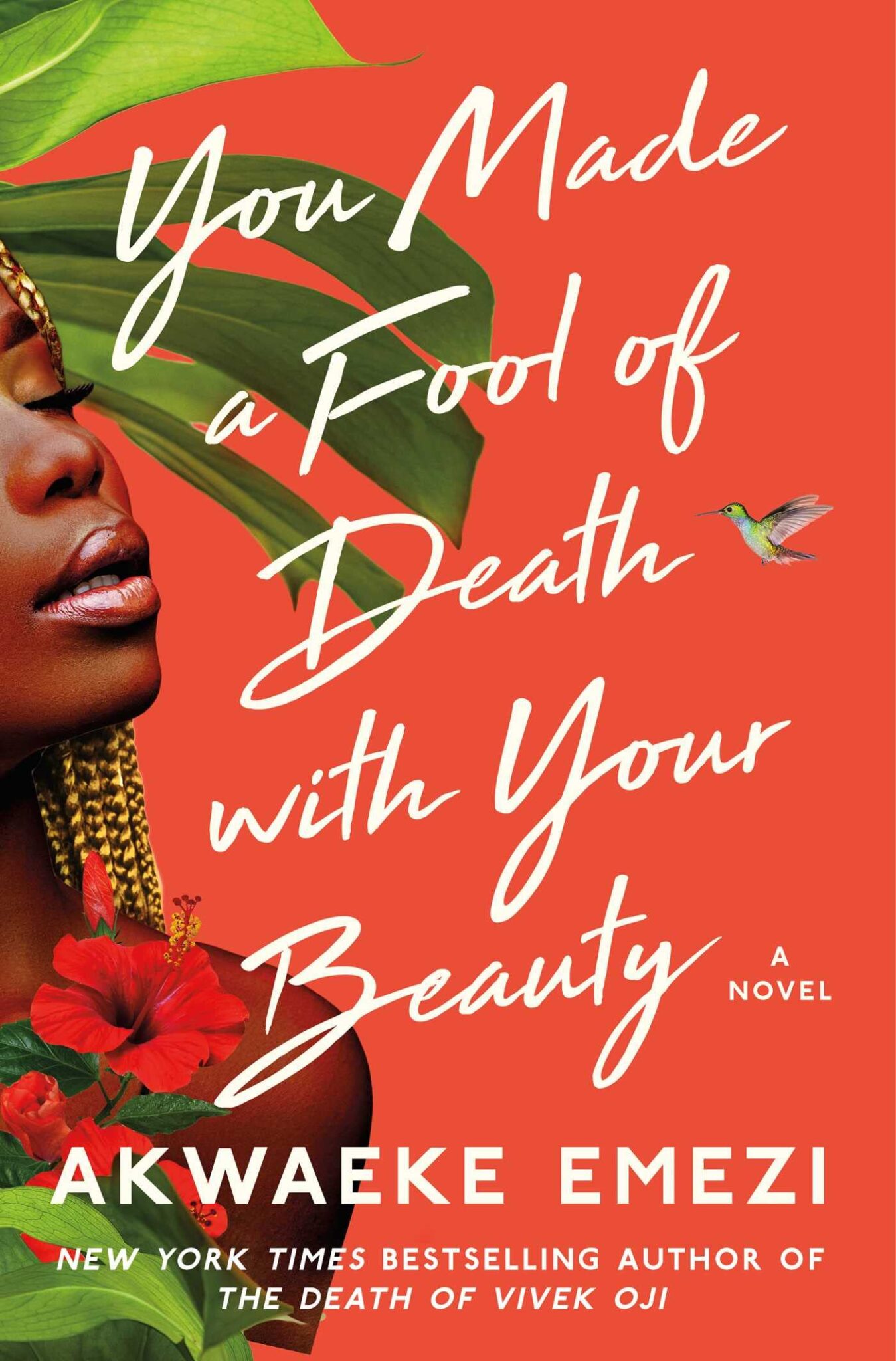 You Made A Fool Of Death With Your Beauty
by Akwaeke Emezi
This much-anticipated novel is inspired by Emezi's own love for romance novels. Five years after the love of her life died in an accident, Feyi Adekola is piecing her life back together. She's living in a studio in the same building as her best friend and painting again. She's not ready for a serious relationship, but when Feyi meets a hot stranger at a party, they begin a whirlwind romance—one with fancy trips, indulgent meals, and serious connections for Feyi. The only thing threatening to put a damper on her new life? The fact that she can't keep her eyes off her new beau's father. Pub Date: May 24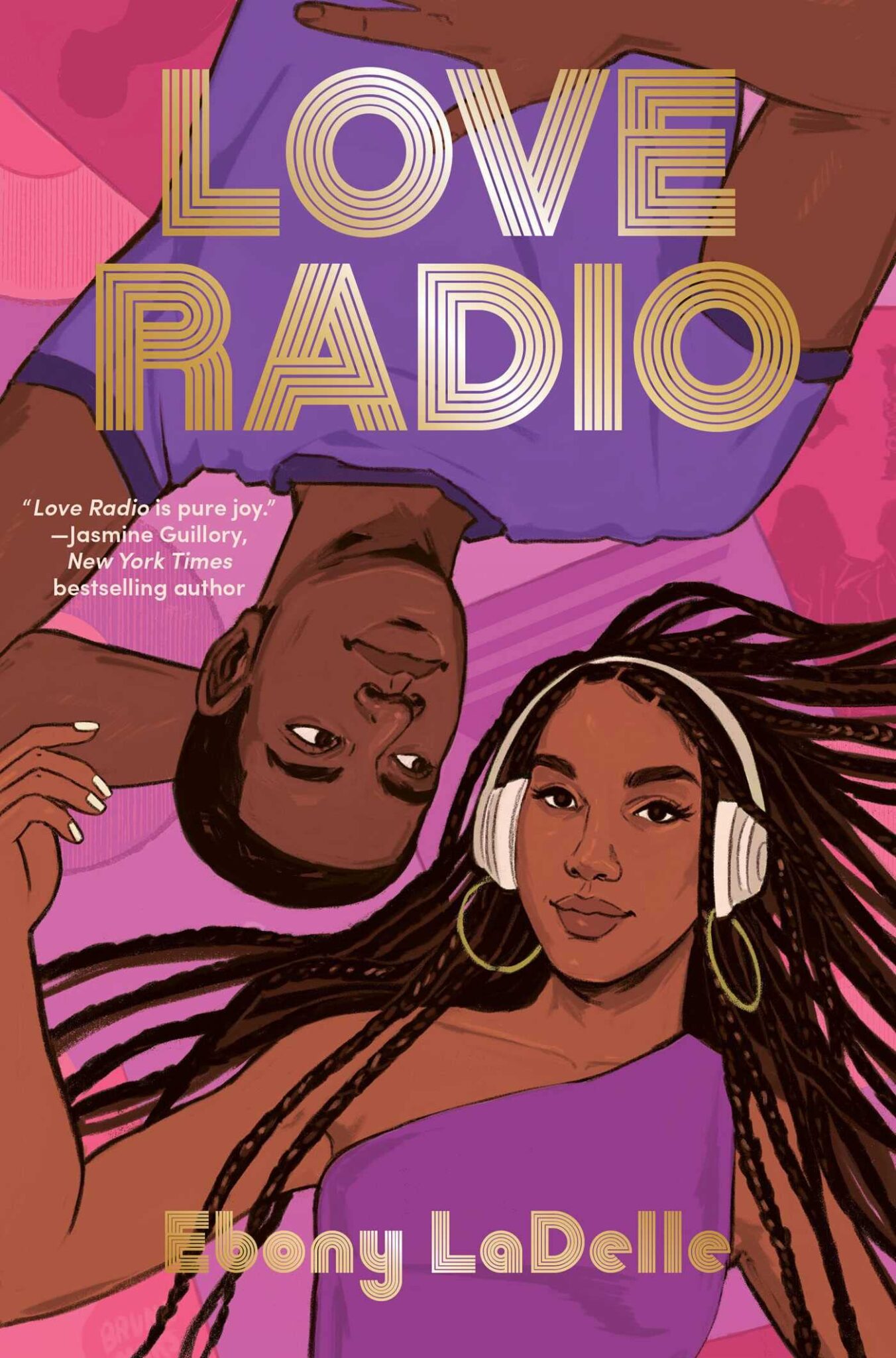 Love Radio
by Ebony LaDelle
I've been waiting for this one for what feels like forever—it's been described as Hitch meets The Sun Is Also A Star. It's about a teen DJ who's a total romantic, who meets (and falls for) an aspiring novelist who couldn't care less about all that mushy stuff. Pub Date: May 30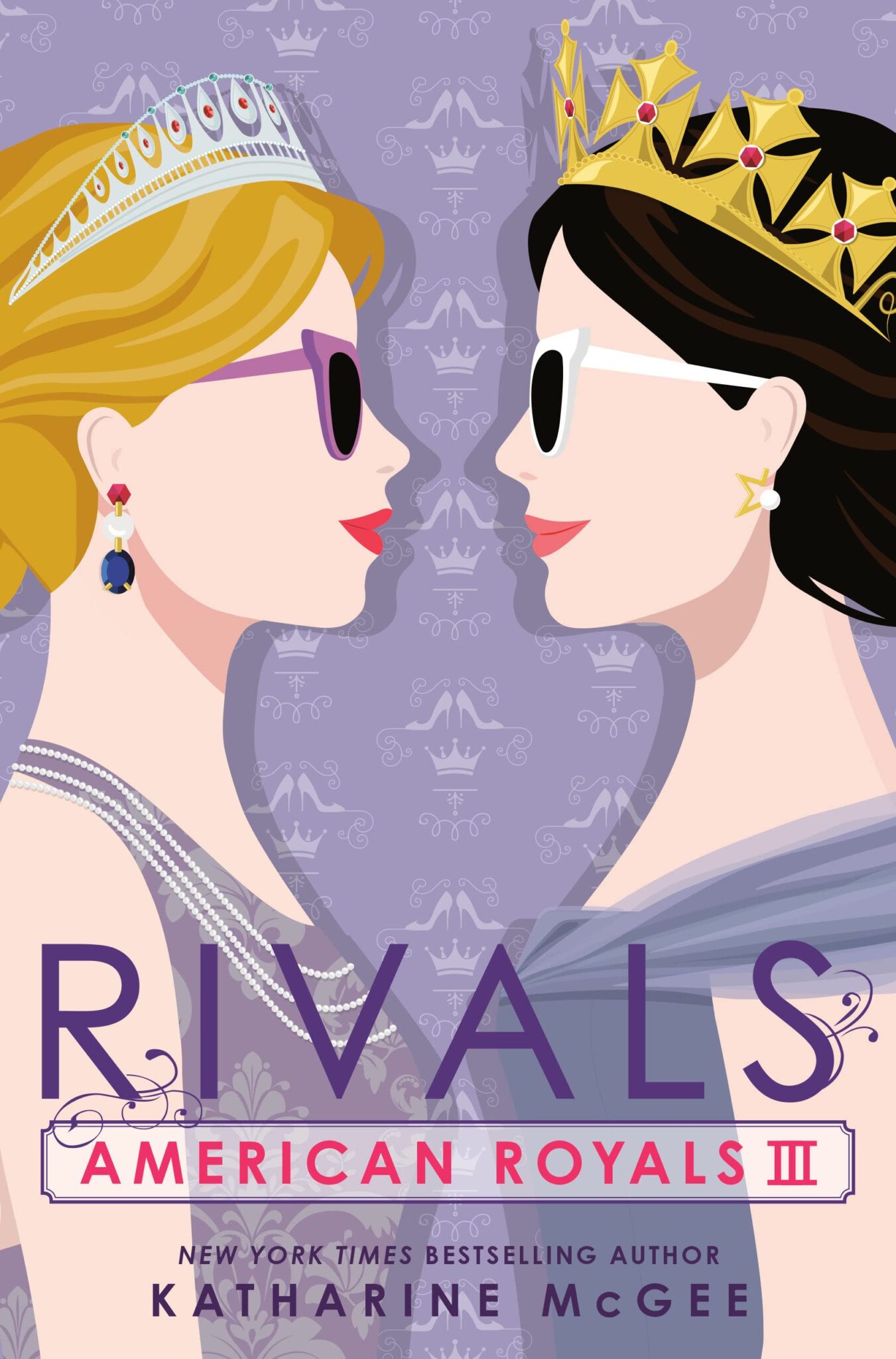 American Royals III: Rivals
by Katharine McGee
The American Royal family (no, not the Kardashians) are back in the third installment of this beloved series. Queen Beatrice gets drawn into the inner circle of a glamorous foreign princess, which presents complications. Speaking of complicated, so is Sam's relationship with Lord Marshall Davis. And Nina and Daphne team up to take down the scheming Gabriella Madison. It's all coming to a head in the next part of this saga. Pub Date: May 31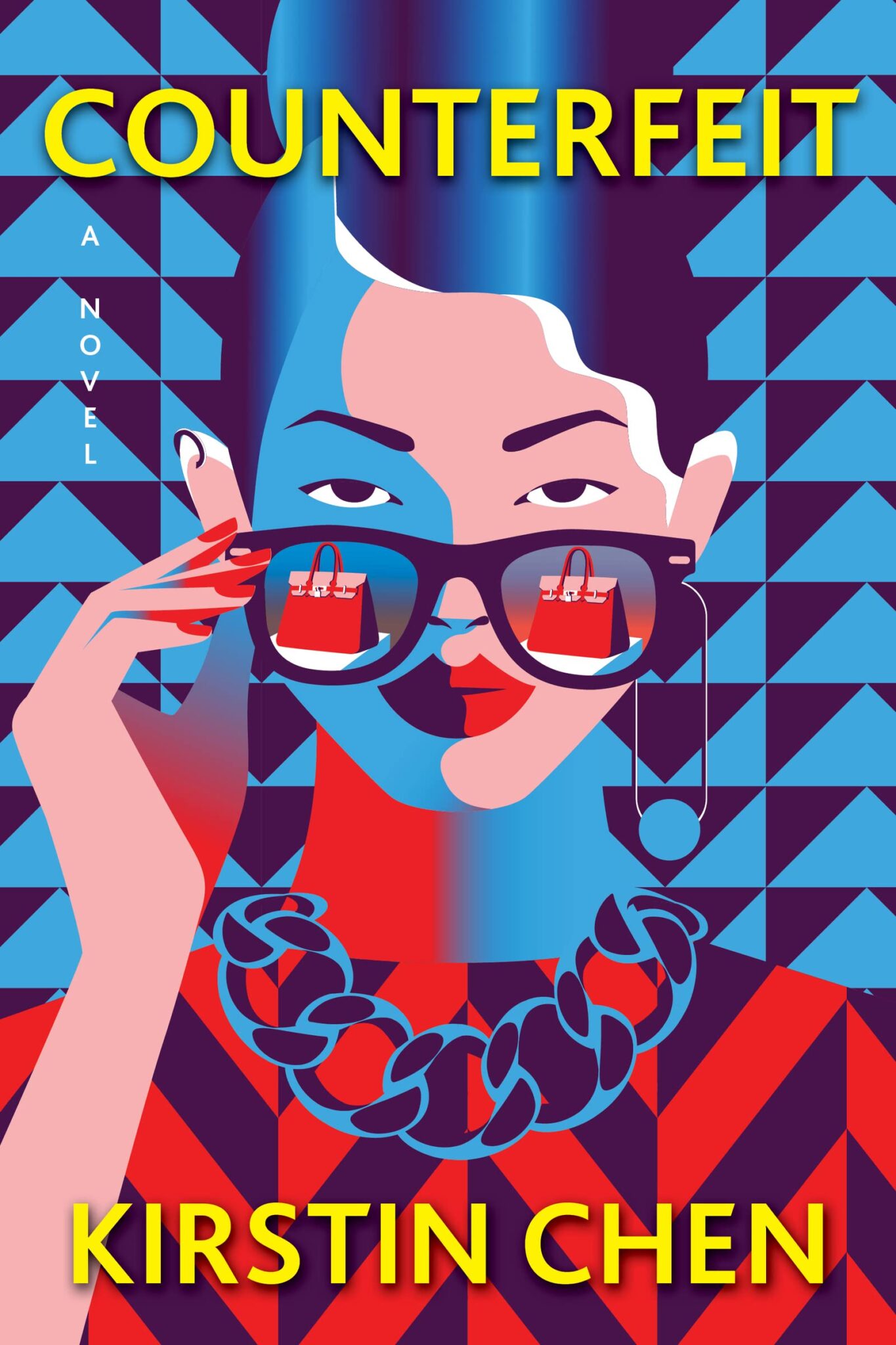 Counterfeit
by Kirstin Chen
We've got crime, we've got estranged friends reuniting, we've got an interrogation of the model minority myth. Former BFFs Ava Wong and Winnie Fang reunite when Winnie needs Ava's help running her lucrative counterfeiting scheme. Pub Date: June 7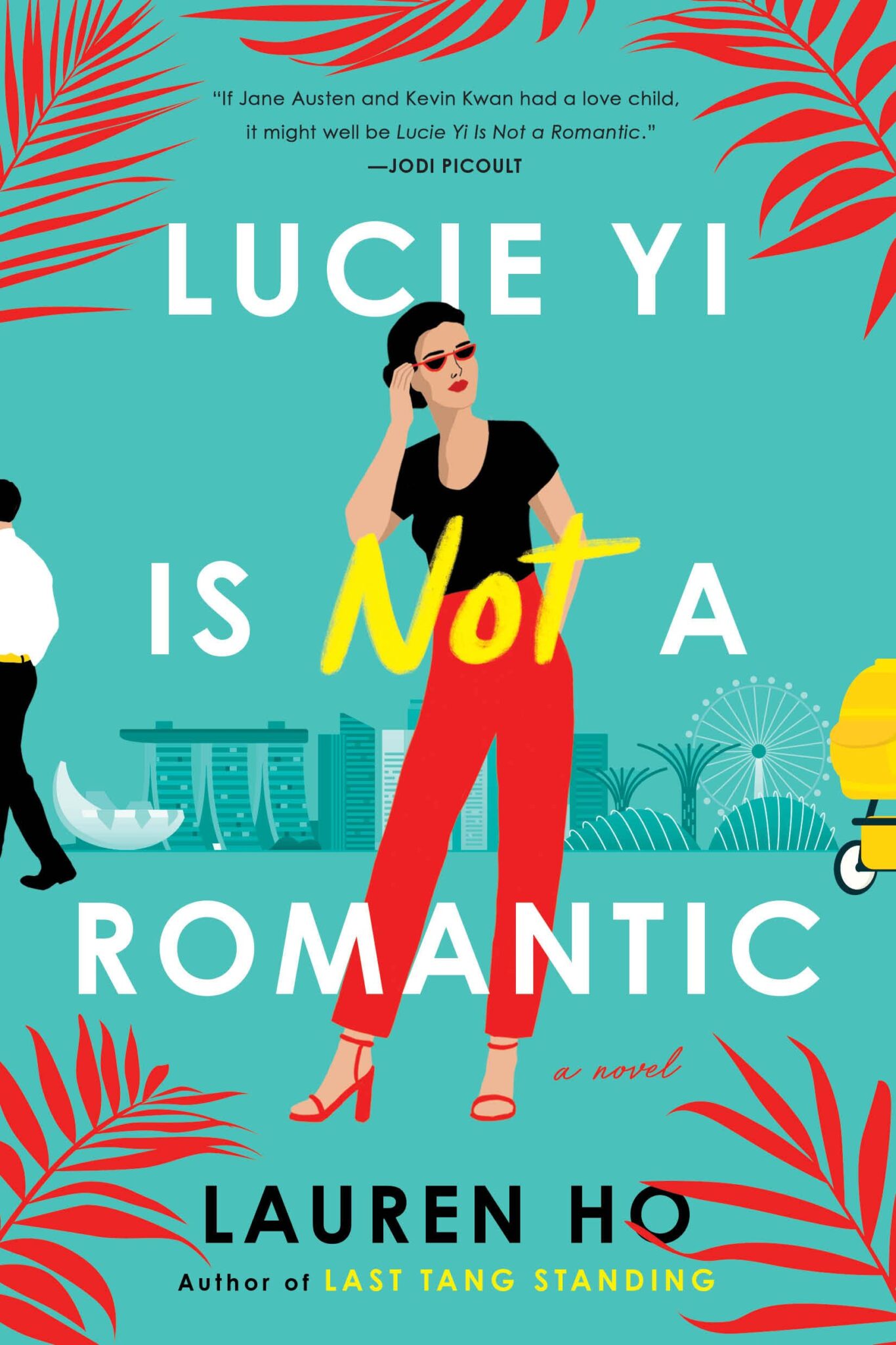 Lucie Yi is Not A Romantic
by Lauren Ho
Written by the author of Last Tang Standing, you're in for a funny and relatable ride. After suddenly bursting into tears at a baby store (relatable), Lucie realizes she wants kids. Only problem? She's nowhere close to being in a relationship. But that's not really a problem since it's 2022 and there's an app for everything, which is how Lucie finds herself on a site that's basically Match.com, but for co-parenting. She and her match, Colin, agree to raise a baby together without a romantic relationship. Sure, what could go wrong with that plan? Pub Date: June 21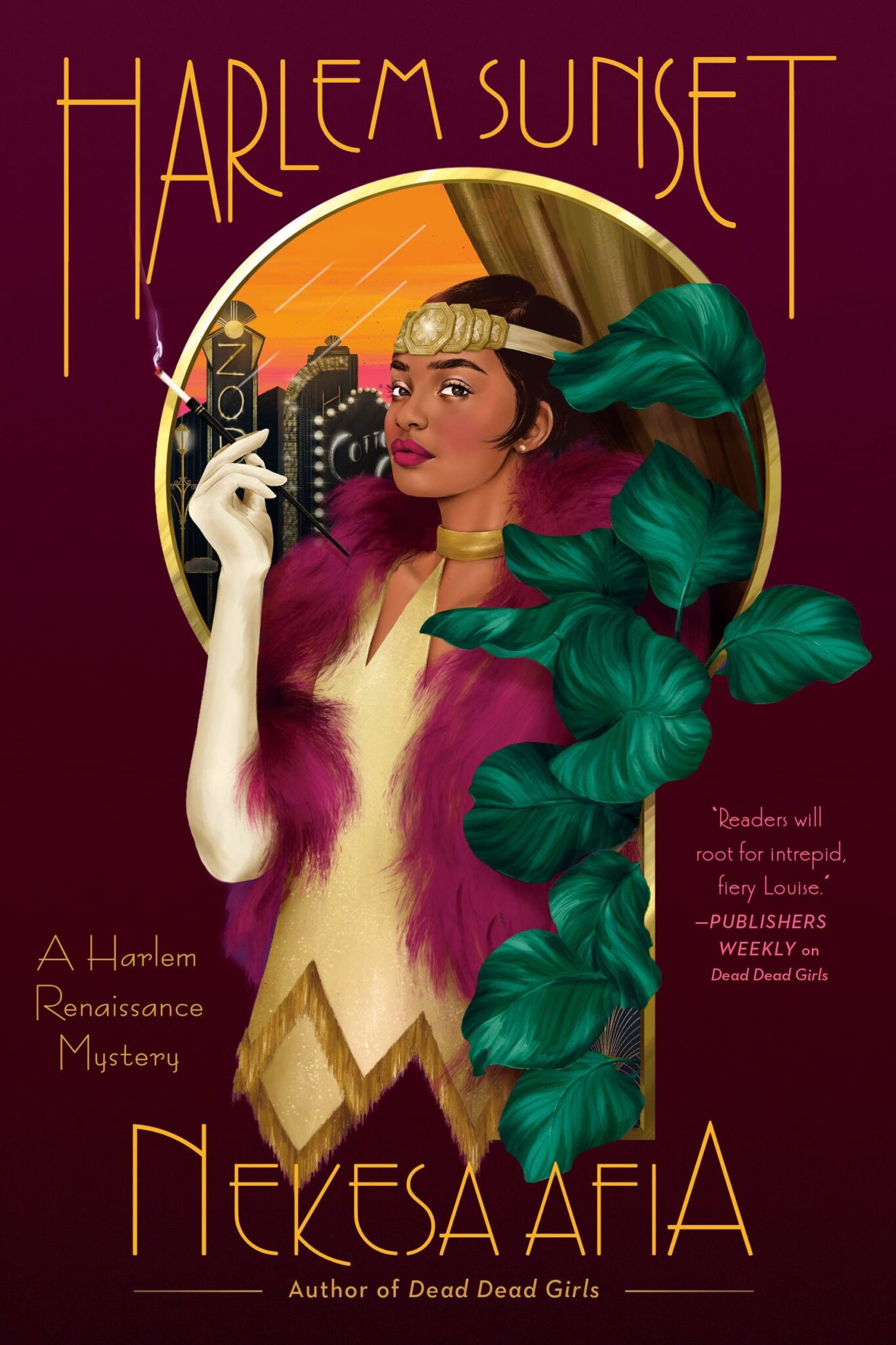 Harlem Sunset
by Nekesa Afia
In the sequel to Dead, Dead Girls, Louise Lloyd is back, but still haunted by her first case. She reconnects with a woman whom she was kidnapped alongside as a teen, and they (along with Louise's girlfriend) spend the night drinking and catching up. The next morning, Louise's girlfriend wakes up covered in blood, with the other woman lying dead. Knowing there's a target on her back, Louise has no choice but to solve the murder before she gets wrapped up in it. Pub Date: June 28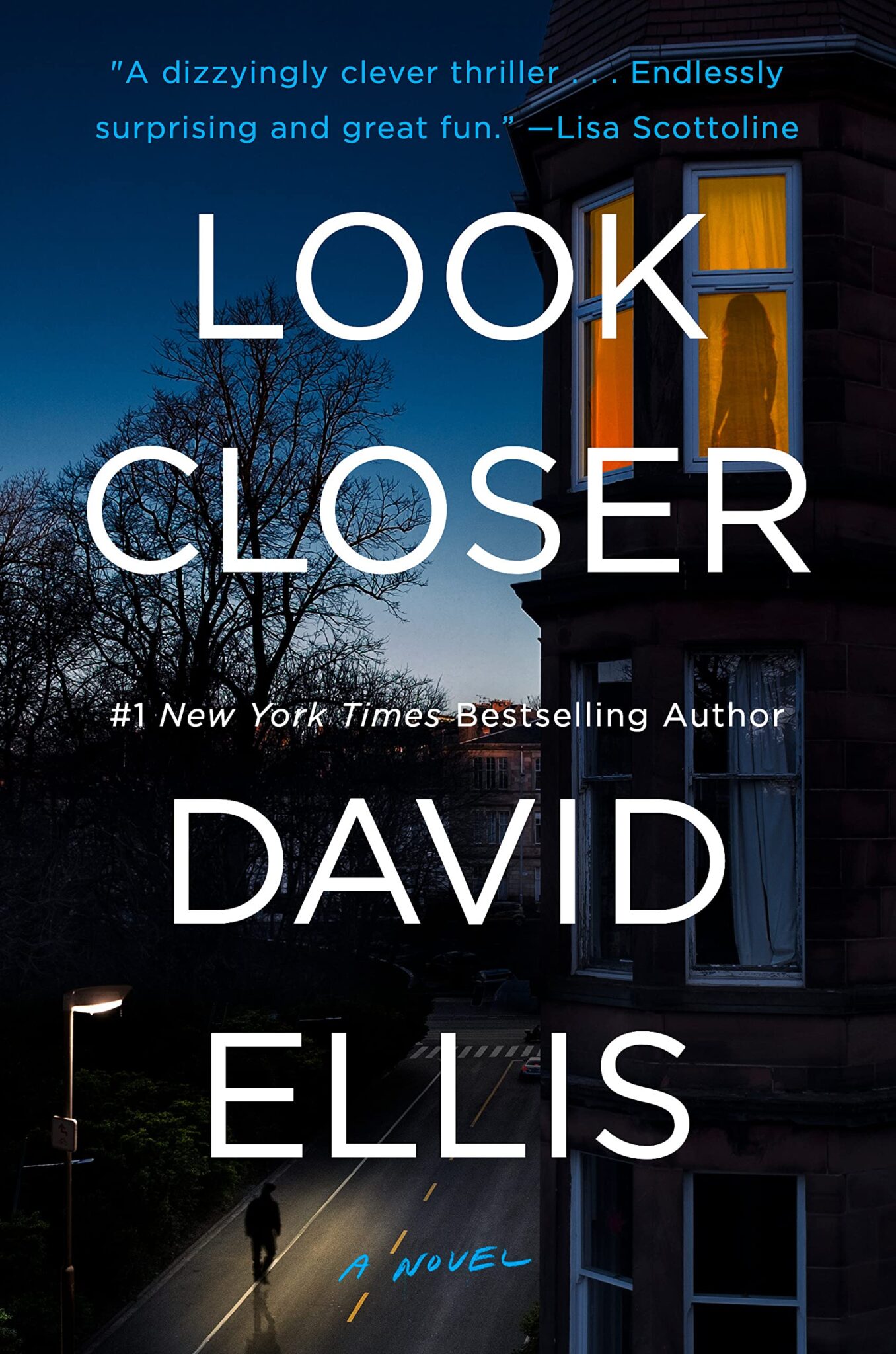 Look Closer
by David Ellis
It's rare that a thriller actually catches me by surprise these days, which is why I can't recommend Look Closer enough. It opens with the brutal murder of Lauren Betancourt, a beautiful young housewife living in a ritzy suburb of Chicago, who's killed on Halloween night. Then, we meet Simon Dobias, a super smart law school professor who's married to Vicky, a domestic violence counselor, who has a connection to Lauren. I don't want to give too much away, so I'll just say that down to the very last page, nothing is what it seems. Told through diary entries, text messages, and multiple POVs, this will keep you guessing until the end. Pub Date: July 5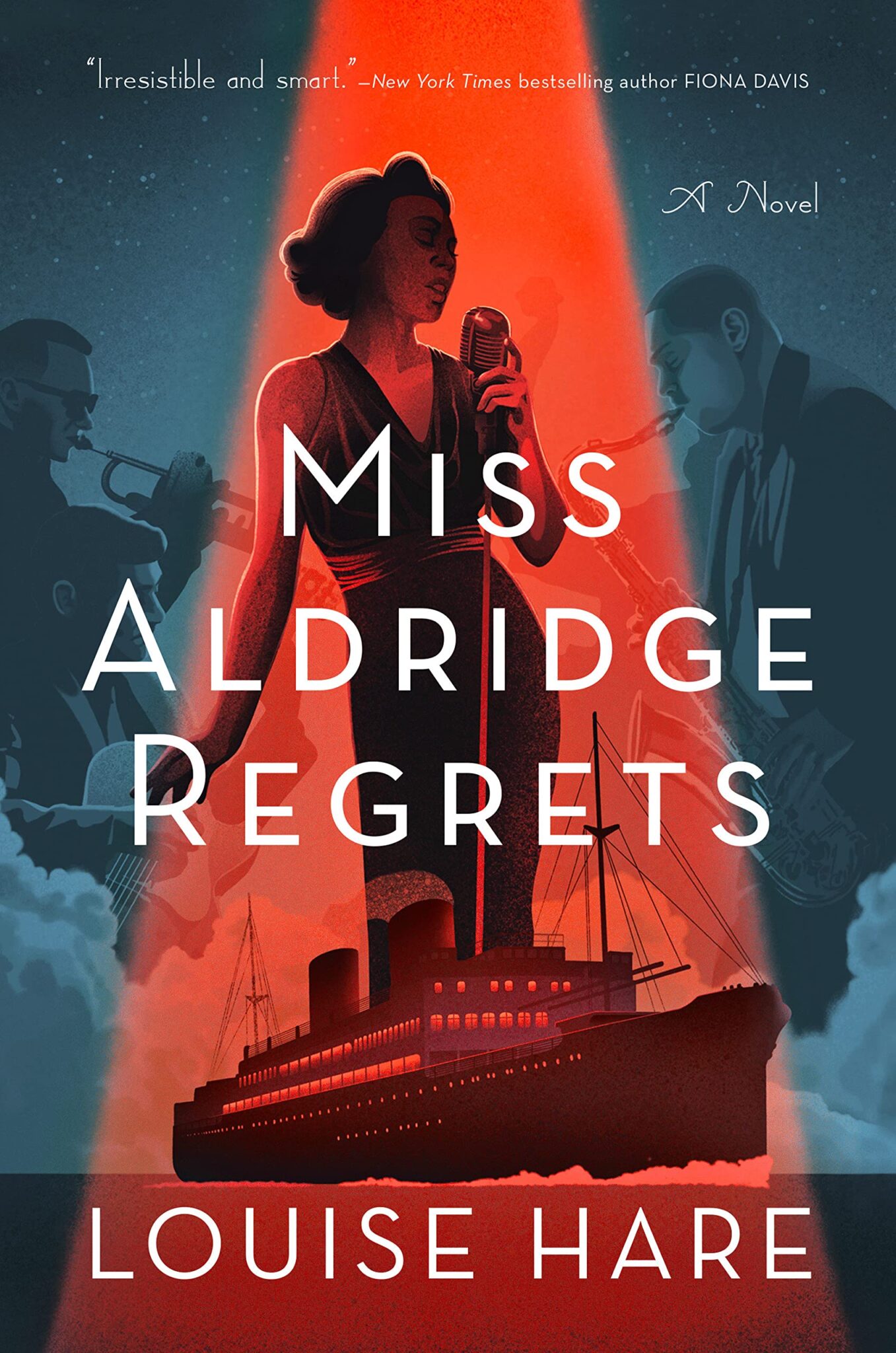 Miss Aldridge Regrets
by Louise Hare
If you like period pieces and mysteries, or are a fan of Passing or Death on the Nile, you'll love the first in a new series by Louise Hare. Miss Lena Aldridge is a multiracial jazz singer and actress who occasionally passes for white. While singing in a dingy club in London, she's approached by an American businessman with the opportunity to become a Broadway star. Once across the pond, she meets an American family who take her under their wing… until members of the family start dropping like flies, and suddenly Lena is the number one suspect. Pub Date: July 5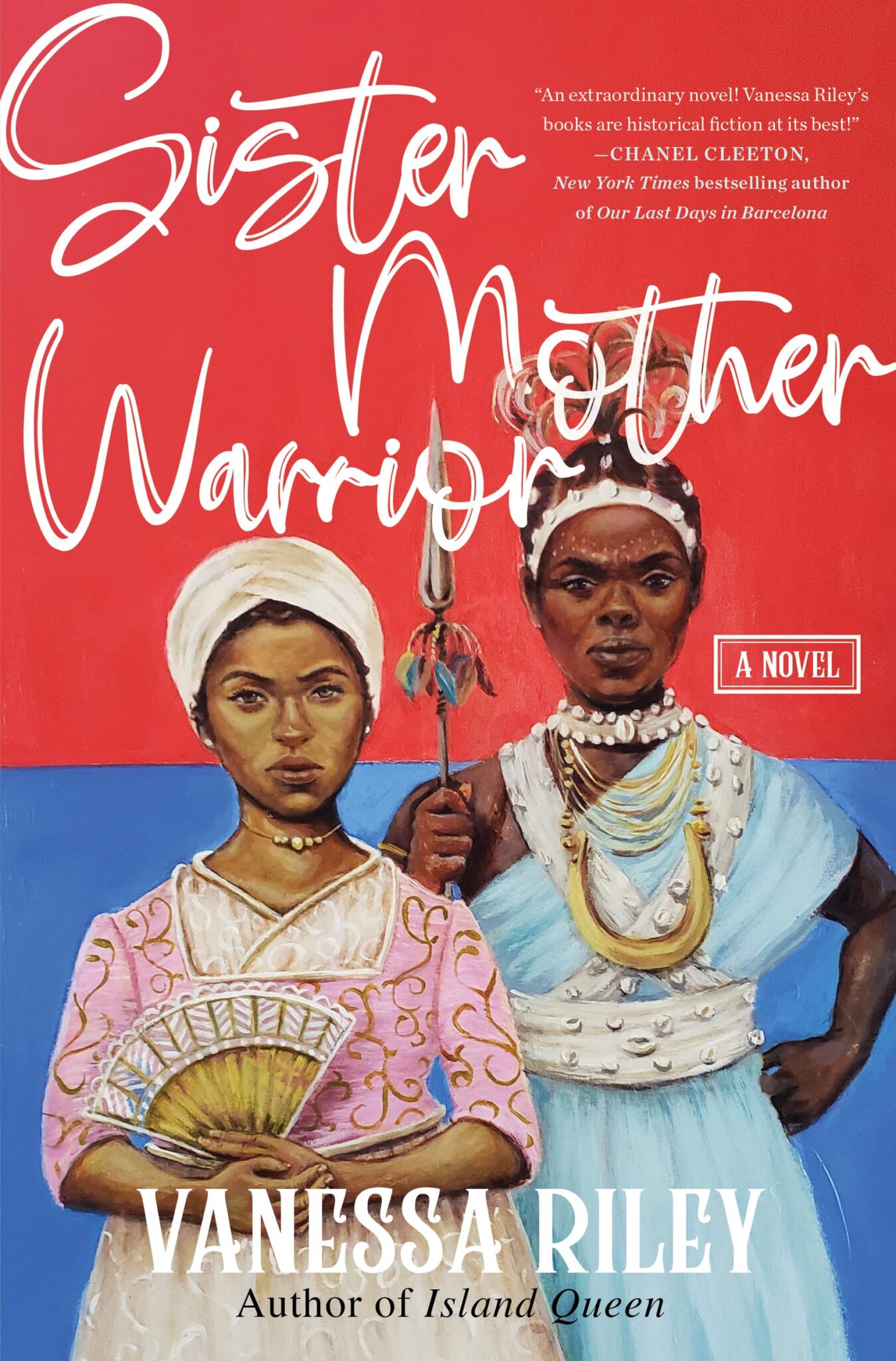 Sister Mother Warrior
by Vanessa Riley
This historical novel tells the stories of two real figures, Gran Toya and Marie-Claire Bonheur, and how their lives intertwine as both women play an important role in the Haitian Revolution: Toya as a warrior at the forefront, and Bonheur as the spouse of revolutionary and later, general, Jean-Jacques Desaslines. Pub Date: July 12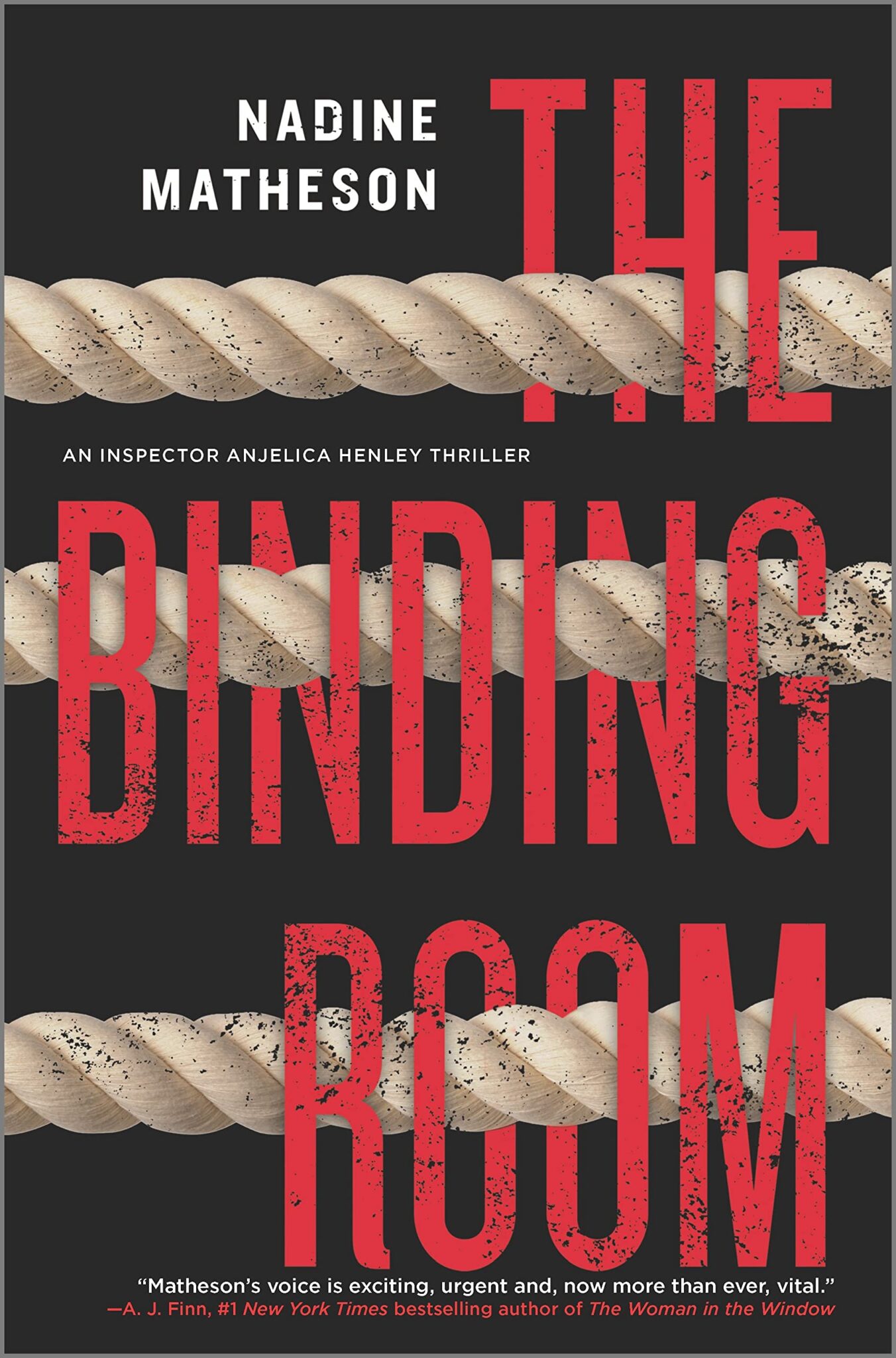 The Binding Room
by Nadine Matheson
From the author of The Jigsaw Man comes another Detective Anjelica Henley novel. DI Henley is called to investigate the murder of a well-liked preacher, and discovers a ritualistic killing in the process. Looks like the members of this church forgot the "Thou shalt not kill" commandment. As the victim count grows, the stakes get higher, since DI Henley might be next if she doesn't solve it. Pub Date: July 12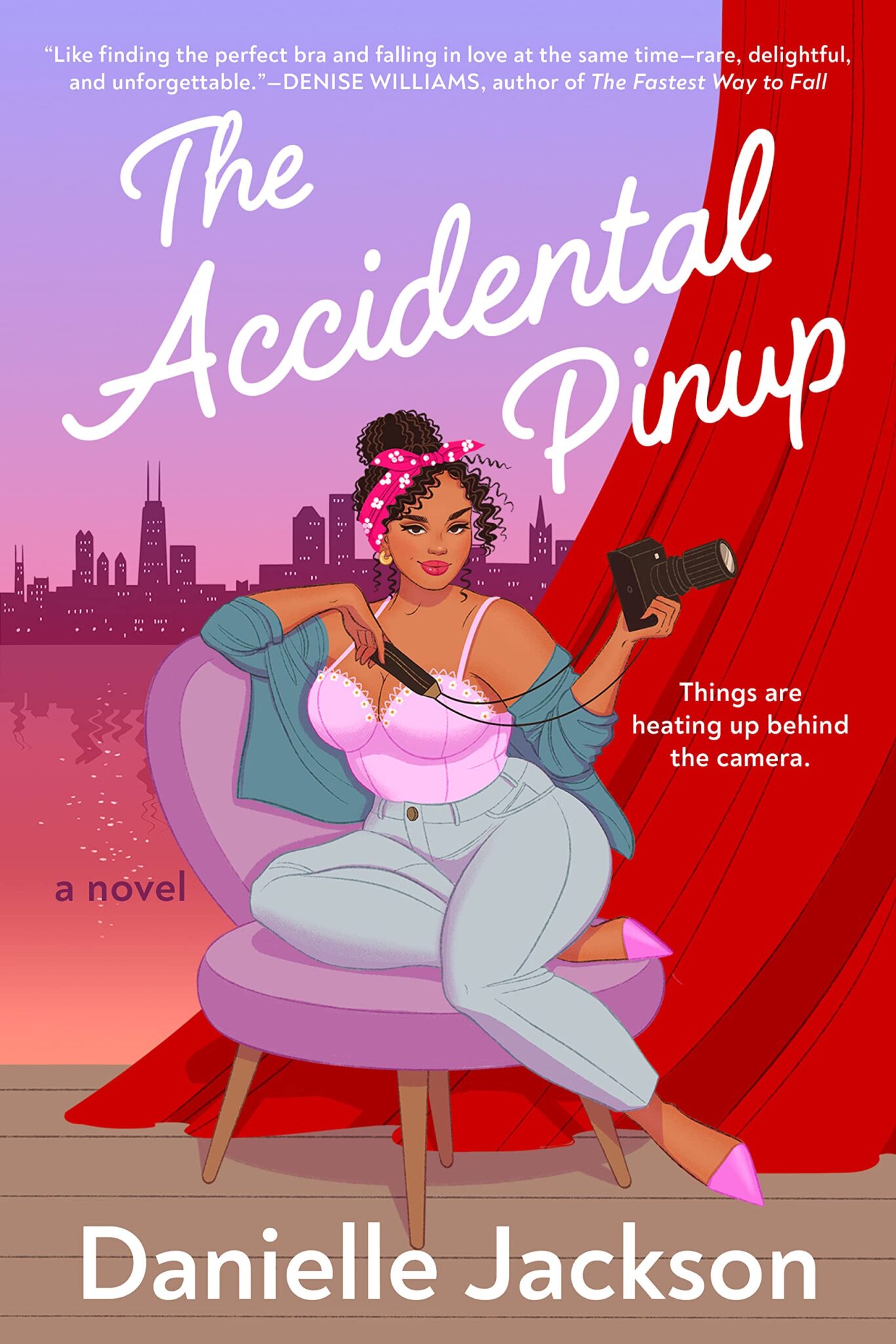 The Accidental Pinup
by Danielle Jackson
I wish that was the title of my autobiography, amiright? Anyway, this body-positive rivals-to-lovers rom-com is going to make you feel allll the feelings. When two competing photographers get contracted to work together on a body-positive campaign, they quickly go from butting heads to… nvm. Pub Date: July 19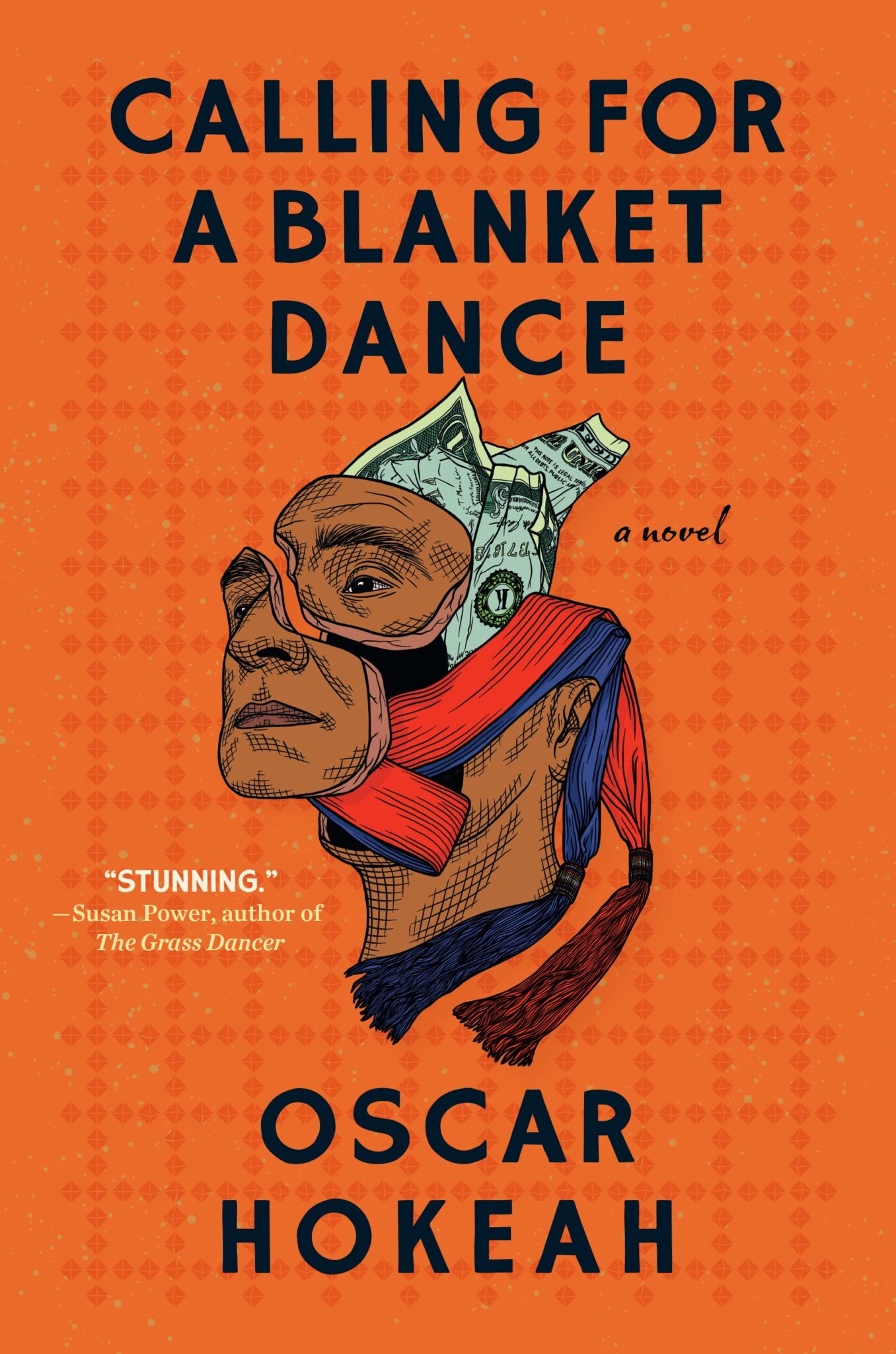 Calling For A Blanket Dance
by Oscar Hokeah
This novel, inspired by Hokeah's experience and Native American and Mexican heritage, tackles issues like financial instability, imprisonment, alcoholism, and the search for a familial identity, told through multigenerational POVs. It follows Ever Geimausaddle as he navigates hardships throughout his life, such as his father being brutalized by police and his mother's issues with employment. As an adult, he's faced with the choice to relocate and, in contemplating that, must decide the type of person he wants to become. Pub Date: July 26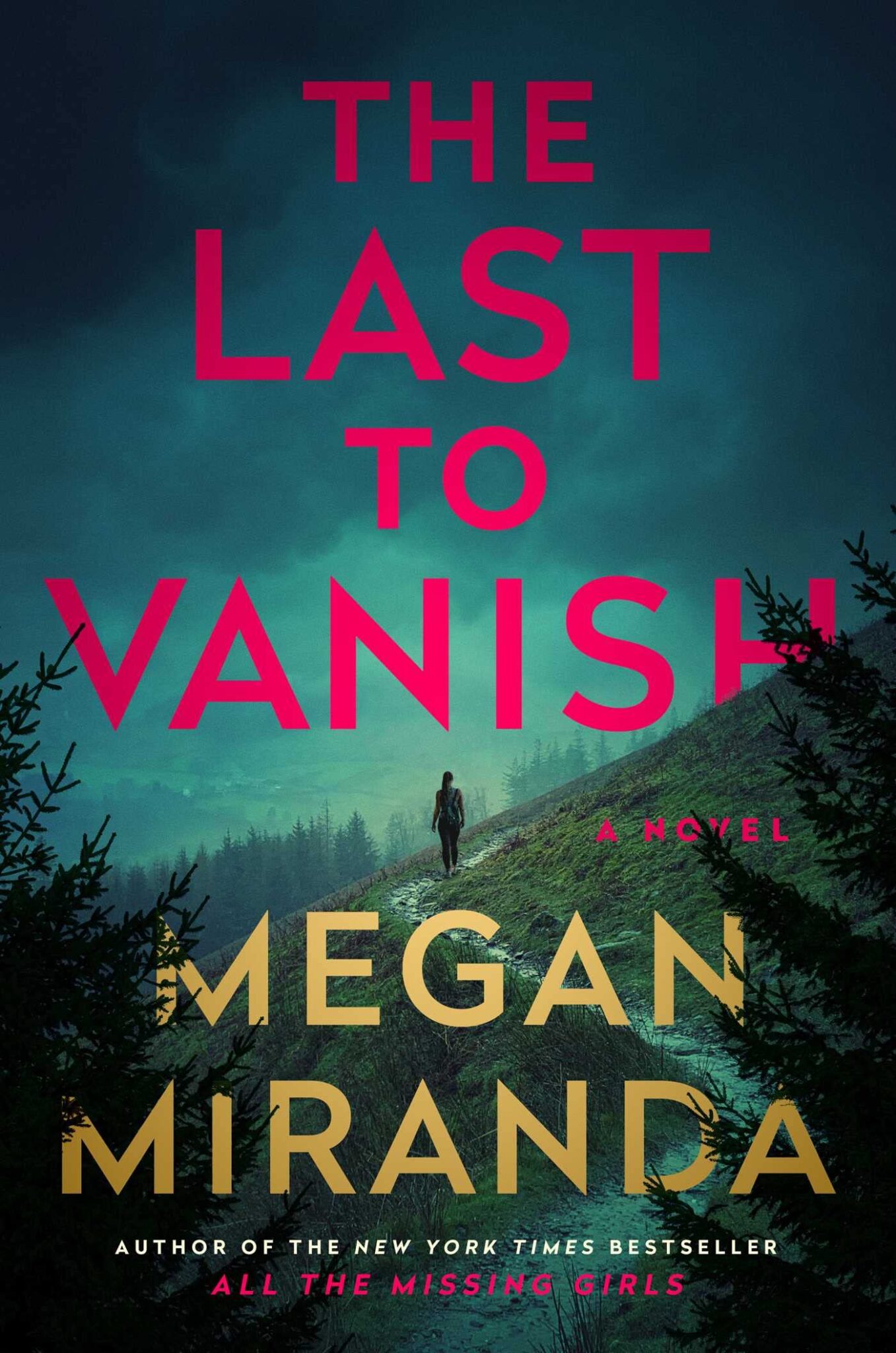 The Last To Vanish
by Megan Miranda
Megan Miranda fans, the wait is over. The Queen is back with another twisty thriller. This one takes place in a North Carolina town near the Appalachian trail whose major attraction is a quaint inn called Passages Inn… and whose claim to fame is a series of disappearances that go back decades. Newcomer Abigail Lovett starts rubbing people the wrong way when she starts asking questions about what happened. Pub Date: July 26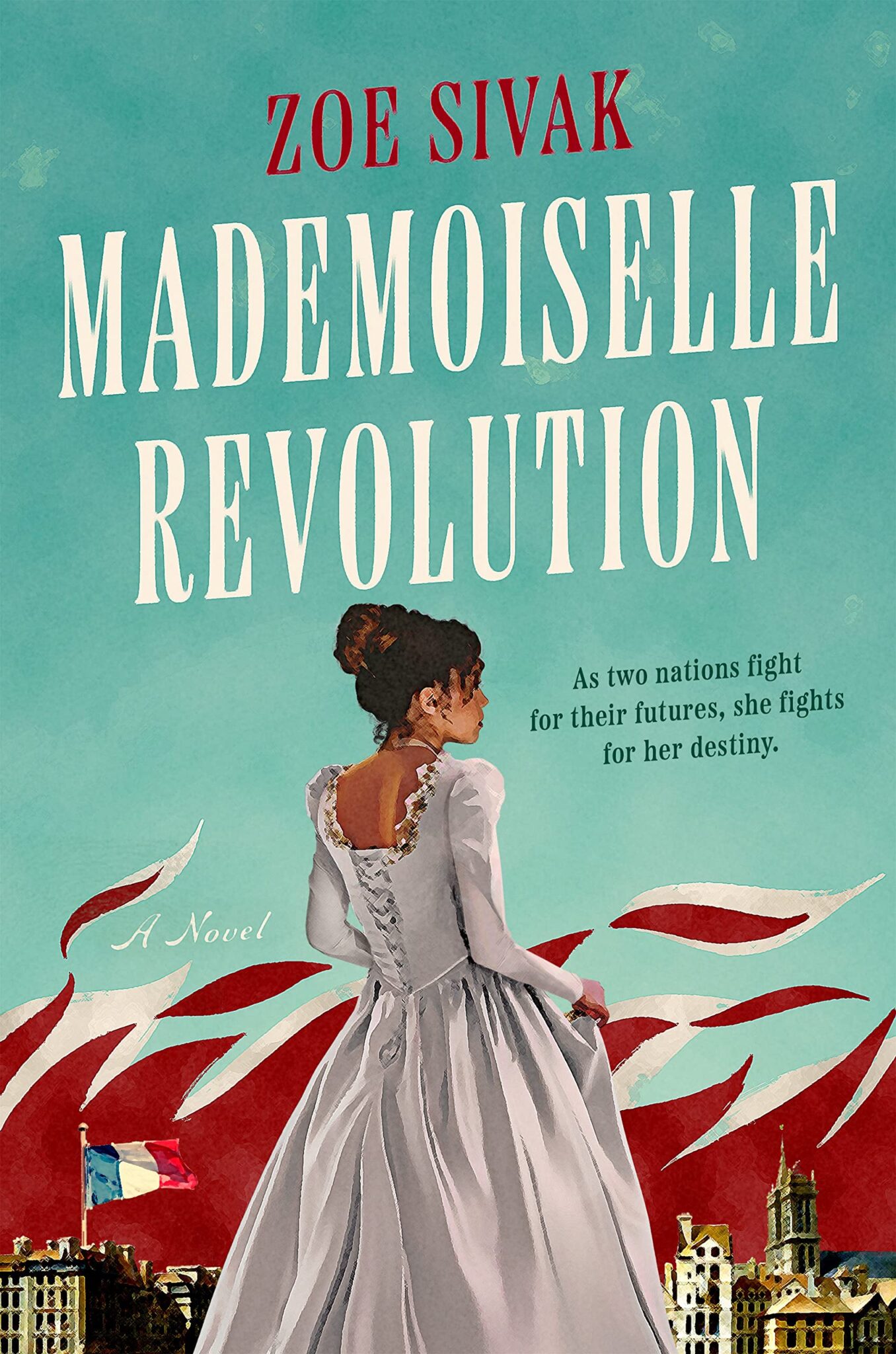 Mademoiselle Revolution
by Zoe Sivak
Sivak's debut is a historical fiction novel about a biracial and bisexual woman, Sylvie de Rosiers, who lives a relatively comfortable life in Saint-Dominque (later Haiti). Her life is uprooted when she flees to Paris during the uprising in the 1700s, only to connect with the minds behind the French Revolution. Pub Date: August 2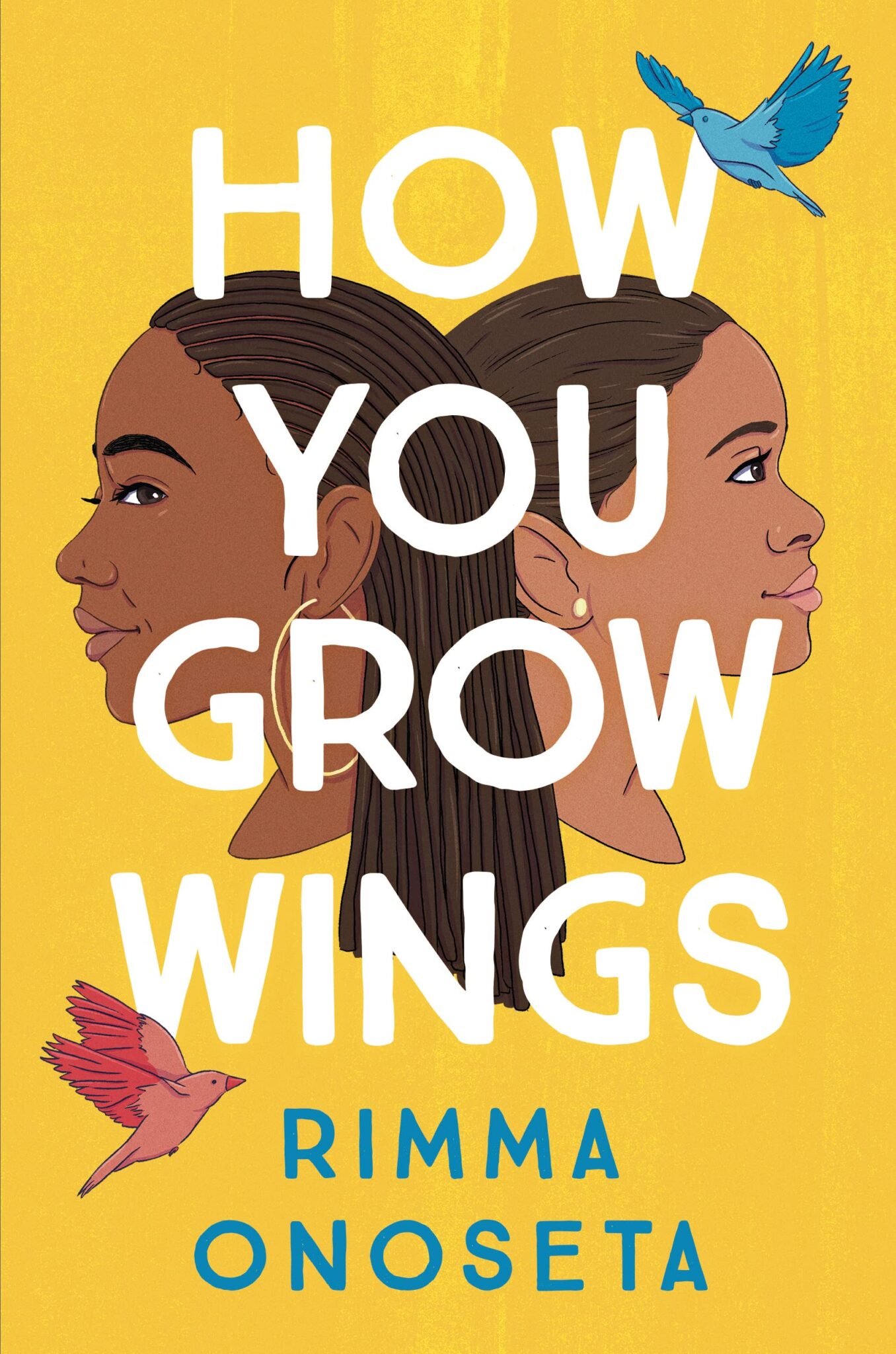 How You Grow Wings
by Rimma Onoseta
With an over 4.5 star rating on GoodReads, this novel is one you won't want to skip. It's about two sisters who are polar opposites and living with an abusive mother. Both sisters leave the home, but under vastly different circumstances, which changes the course of their upbringings. When they're reunited, they are forced to reckon with how much their paths have diverged. Pub Date: August 9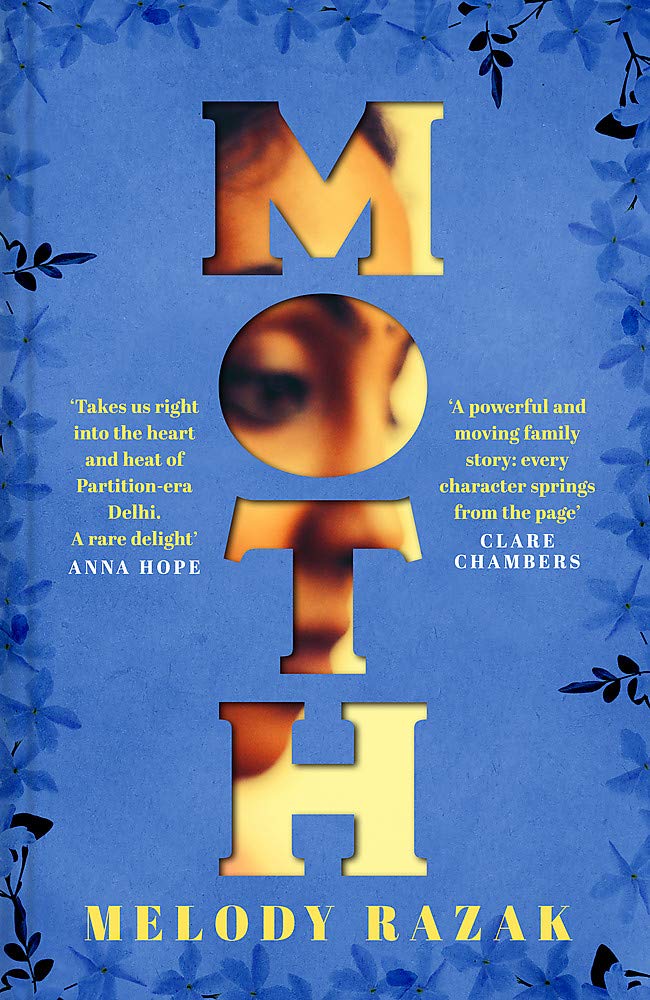 14-year-old Alma is set to be married, even though her parents are worried she's too young. It's Delhi, 1946, and political unrest threatens to throw the city into chaos. Alma's grandmother meddles in the engagement, which sets off a series of events that divide the family. Pub Date: August 9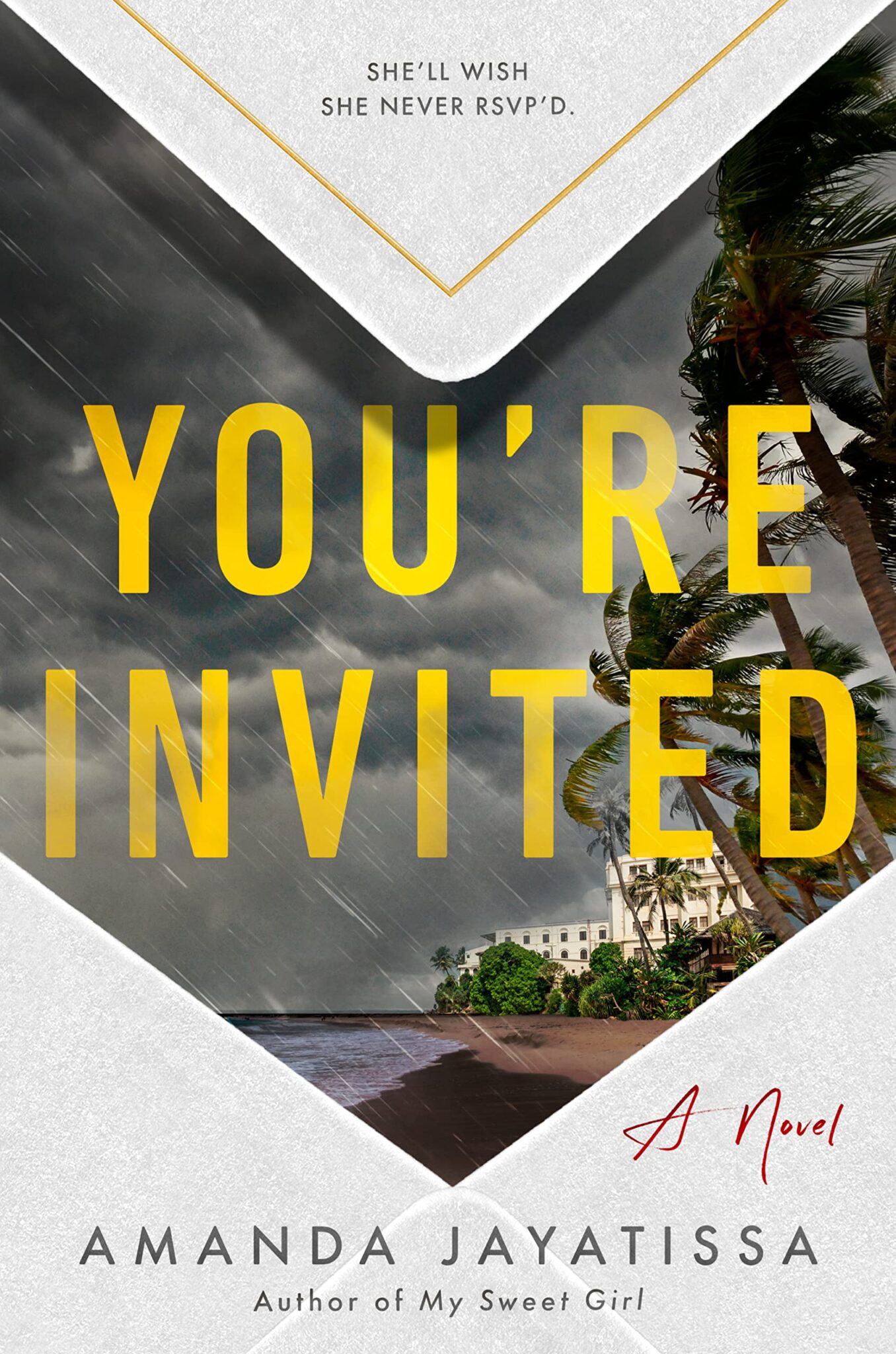 You're Invited
by Amanda Jayatissa
After receiving rave reviews for My Sweet Girl, Jayatissa returns with another gripping thriller about a bride who disappears, and her best friend, who might know more than she lets on. Amaya is surprised to receive an invitation to her former best friend Kaavi's wedding in Sri Lanka, since she's only gotten radio silence from Kaavi for the past few years. She's even more surprised to find out who the groom is: her ex. Amaya knows then that she has to stop the wedding from happening. Told in alternating POVs from Amaya's perspective leading up to the wedding and interviews with guests afterwards, you'll have to try to piece together what happened and figure out just how reliable of a narrator Amaya really is. Pub Date: August 9
Image: Les Anderson / Unsplash
It's Ok To Like Things—They Don't Have To Be 'Guilty Pleasures'
We're already a few months into the new year—how are you tracking your 2022 reading goals? Lagging behind yet? Was that #TBR list a little too lofty? What books are you embarrassed not to have read yet? That last question was one The New York Times posed to Outlander novelist Diana Gabaldon in a November interview amid the flurry of year-end best book roundups. It made my lip curl. The underlying sentiment, that there are books we should be embarrassed not to have read and that reading itself is a self-conscious act—a performance of one's intelligence and cultural awareness—is one of the reasons I all but gave up books. 
I have been a delinquent reader, a dormant bibliophile for much of my twenties and thirties. I went from child bookworm to adult with little desire to crack a spine. The book collection I cultivated as a teenager, dorkishly supplementing with titles I felt were missing from my high school curricula, was only occasionally tended after university. Were there years in which I read fewer than five books? Certainly. Under three? Maybe. Zero? I really don't know—it's not impossible. What I do know is books were not my go-to source of entertainment, not even close. When I needed to relax, I turned to the TV. Craving a sweeping epic, I watched a movie. Commuting to and from work, I listened to podcasts.
In 2019, something in me snapped. That year, I read over 50 books. Last year, it was around 90. It's not that I suddenly found myself with an excess of free time or set myself an aggressive New Year's reading goal. I haven't learned how to speed-read. I don't listen to audiobooks at double-time. And I certainly didn't wake up one day, deeply embarrassed by all the books I had not yet read. I rekindled my love of books by reading what I loved. I say this like it's simple, and I guess it is, but it didn't feel simple. It felt radical. It felt like I became me again. 
They say if you want to pick up a hobby as an adult, do what you enjoyed as a kid. So it only fits that my return to books was heavy on young adult fiction. I'm not precisely sure where I started, but I think it may have been with Jenny Han's To All the Boys series, which I gorged on shortly after the first glorious movie dropped on Netflix. It was cozy and cute and clever. It was a faux fur blanket of a book, which is exactly what I needed in the winter of 2019. 
At that point, I was on my thirteenth annual lap as an editor, and I was so tired. The previous year had been the most chaotic in my career thus far. Fresh off my maternity leave, I'd returned to work at a Canadian women's magazine only to watch dozens of colleagues lose their jobs in an ugly corporate layoff known as the Rogers Red Wedding. Our editor-in-chief resigned, and I was offered her job ten minutes following the slaughter. I took it, but left the place soon after to launch Refinery29 Canada with a four-week timeline and an editorial staff of one: me. Then, as I started hiring, whispers came from R29's New York headquarters: Was launching Canada a good idea? No sooner had I started Mission: Save Canada began. I'd been sick for months on end, and my toddler had too. I wanted to curl up and sleep forever, but I couldn't fall asleep. So I read. 
I read the three To All the Boys books and Han's Summer series, and her book Shug. That led to more YA. Some of it dystopian: the Divergent books and Tahereh Mafi's Shatter Me series. I marveled at Nicola Yoon, Jennifer Niven, and Cath Crawley, authors with such beautiful words, big brains, and enormous empathy for teens. I mainlined Colleen Hoover. Every discovery seemed to lead to another: An author would recommend a book on their Instagram or thank another author in their acknowledgments. My library app would serve as a suggestion. I followed the book breadcrumbs, and soon they took me to romcoms and contemporary romances, to Christina Lauren and Sally Thorne and Talia Hibbert. I didn't know many books as this existed: Stories about people who have to get over their shit to get it on and get together. I fell in love—with the banter and the dialogue and the happy endings, both the ones at the end of the book and the ones within. Reading became my ultimate form of self-care. Nothing soothed my brain the way these books did. 
My book breakup is an all-too-familiar tale, set in my early twenties as a university student juggling a full course load and a part-time job pushing multi-layered tablescapes and rattan settees at Pier 1 Imports. I fell behind in my course reading and resorted to watching The English Patient on DVD, the kind of corner-cutting I'd never before engaged in. Novels became a source of grief, not pleasure. Books were work.  
Then reading became literal work when I graduated and got a job in journalism; the idea of coming home and picking up a book after spending the day staring at words was wholly unappealing. Mainly because I was beginning to learn that books were not created equal. There were Big Important Books and Smart People Books, and those were the books worthy of consumption and discussion. 
I was a junior-level editor at a magazine in Toronto when the second Twilight book came out. There was a copy of New Moon floating around the office that August, passed furtively between colleagues. One day, I remember returning from lunch to find the thick book with its black cover and ruffled red tulip on my chair, a secret pushed well under my desk. The message was clear: This was not a book you wanted to be seen with. 
In December, I was reminded of our workplace subterfuge when a Reddit user posted a now-viral AITA after giving their coworker a fantasy novel for the holiday Secret Santa rather than the romance she'd asked for. "I felt kinda cringe buying her romance novels… I figure if she likes to read, then she'd be happy to broaden her horizons and branch out." 
I had this idea of what I was supposed to read for so many years, and books centering on love stories were so not it. Over time, books became something I couldn't keep up with, something I felt I was on the outside of. Sure, I read here and there, but mostly, I was done with books. Or they were done with me. Funnily enough, the whole time I wasn't reading books, I harbored a secret desire to write one of my own. After giving birth to my first child, I even gave it a shot. While my son napped, I spent a week or so tinkering with the first chapter of a novel. Frustrated and utterly bewildered by the process, I cast it aside. (I went back and read it recently. One paragraph is quite lovely.) 
Maybe it's that I had no fucks left to give in 2019, or perhaps it's that every book I read felt like a bit of a fuck you, but immersing myself in the worlds of teenage drama and adult romances felt transgressive, which frankly, is kind of messed up. Many of the books I read may bear the label of "guilty pleasure," a term almost exclusively applied to things beloved by girls and women. (Romance novels, UGG boots, PSLs.) Setting aside that these books are masterfully written (Tia Williams's Seven Days In June and Beth O'Leary's The Road Trip are gorgeous, full stop). And setting aside the fact that the romance genre has long been tough stuff while detractors make light—the most challenging book I've read recently was Helen Hoang's The Heart Principle, a soul-crushing meditation on caregiving as much as it is a three-eggplant emoji romance. And setting aside the fact that we shouldn't have to justify any of this to anyone. Don't we all just have enough to feel guilty about?
For her part, Gabaldon was unfazed by the question of what books she was embarrassed not to have read yet. "Um. I don't really consider books as social accessories. I don't care in the slightest what people might think of what I do or don't read." Regardless of what or how much we devour that's the energy we should all adopt when it comes to our reading habits. 
So yes, set your ambitious reading goals. Try a new genre. Seek out BIPOC authors and storytellers whose experiences are different from your own. Crush your #TBR and then build it back up again. But above all: Have fun. 
Image: Lucas Ottone/ Stocksy.com
All The Books To Add To Your Spring 2022 Reading List
Betches may receive a portion of revenue if you click a link and purchase a product or service. The links are independently placed and do not influence editorial content. 
Do we need another lofty introduction or are you all familiar with the concept of my reading lists at this point? I feel like we get it. Here's a (actually on time for one) spring reading list, full of romance, fantasy, thrillers, and all that good stuff. The first day of spring isn't technically until March 20th (ouch), but that means you have plenty of time to get your hands on these reads.
Nobody's Magic by Destiny O. Birdsong (February 8, 2022)

This novel, which was recognized by the likes of Bustle, the Washington Post, and NYLON, follows three Black women in Shreveport, Louisiana: Suzette, Maple, and Agnes. It's told in three parts. Suzette is a sheltered 23-year-old who begins a relationship with a mechanic, much to her loved ones' dismay. Maple is still grieving her mother's murder and shuts herself off from the world until she meets a man who may know what she's going through more than she realizes. Agnes is working a soul-crushing job far away from home, where she meets a security guard who thinks she has some "magic" within her. When she unleashes that magic, she is forced to confront her family, past, and herself.

Jess arrives at her brother Ben's (you guessed it) Paris apartment needing a fresh start. She's broke, single, and just left her job under suboptimal circumstances. When she gets to the apartment, Ben is nowhere to be found. As she starts investigating what happened to her brother, Jess starts realizing his neighbors are a weird, unfriendly bunch (and not just because they're Parisian). All of the neighbors had secrets, and they had opportunities. The real question is, which one knows what happened to Ben?

You know you're getting some good historical fiction with a title like that. This one toggles back and forth between New York in the 1990s and Argentina in the 1970s, in the years leading up to the military dictatorship. Paloma Larrea is the daughter of a wealthy Argentine diplomat who's living a charmed life—until a figure from her father's past resurfaces and causes Paloma to go digging. What she finds changes her view of her family and puts their lives in danger.
Survive The Dome by Kosoko Jackson (March 1, 2022)

Jackson's having a busy 2022, with the release of his first adult rom-com and now another young adult fantasy coming out within a few weeks of each other. In this YA sci-fi novel, aspiring journalist Jamal Lawson travels to Baltimore to cover BLM protests. He ends up getting stuck in The Dome, a "safety protocol" implemented by the city. It's basically what it sounds like: a giant dome encasing Baltimore, with no one coming in or getting out. As unrest grows from inside the dome, Jamal teams up with Marco, a hacker, and Catherine, a basic training graduate, to fight the city's corruption—even if that corruption goes all the way to the top. 
The Club by Ellery Lloyd (March 1, 2022)

Everyone's dying to get into Home—an uber-exclusive (and uber-expensive) club for only the most elite of elites, with clubs in the hottest cities all over the world. Our story starts at the opening of Island Home, a new club on a private island. The opening party is full of glitz, glamour—and secrets coming to light, not just from the rich and famous, but Home's staff, who have been pushed to their limits by Home's demanding CEO for years now. Nobody can get on or off the island except for certain times of the day, and cell phones are not allowed. It's paradise—until people start disappearing and bodies start washing up.

On New Year's Eve 1999, a brutal triple homicide of three teenage girls working at the local Blockbuster shocks a New Jersey town. A fourth victim miraculously survives. The older boyfriend of one of the victims is named a suspect but disappears before police can bring him to justice. Fifteen years later, an eerily similar crime occurs—this time to girls working at an ice cream shop. Again, one victim survives. Different lives intersect—the surviving victims, the brother of the presumed Blockbuster killer—as the police try to solve the current crime and revisit if they had it right back in 1999.
Turning by Joy L. Smith
(March 1, 2022)

Turning is Smith's YA debut, about a former ballerina who, following an accident, becomes a wheelchair user. When protagonist Genie meets Kyle, an aspiring gymnast, until a traumatic brain injury ends his career, she realizes her time at the barre isn't finished yet. But to get back up on the barre, Genie has to finally confront the difficult things from her past that she's been trying to bury: her mother's alcoholism, her overbearing ex-boyfriend, and her fear that the "accident" that ended her career was not actually an accident.
Glory: A Novel by NoViolet Bulawayo (March 8, 2022)

This novel is about the unexpected fall of Old Horse, a longtime leader of a fictional country called Jidada, inspired by the shocking coup that displaced Zimbabwe's president of nearly forty years in 2017. Destiny returns to Jidada from exile to participate in the revolution and amplify the women who've been pulling all the strings behind the scenes. A chorus of animal voices narrates the tumultuous tale, and you can expect vivid imagery.

Tempest Raj has been resisting working for her father's staircase construction company, but when a horrible accident throws her life into disarray, she's forced to move back home and do what she's been dreading. When Tempest visits one of her dad's construction sites, things get interesting, and she discovers her stage double, dead inside a wall. Tempest can't help but fear she was the intended victim, so it's up to her to figure out what's going on—and how much danger she's really in.
The Lying Club by Annie Ward (March 22, 2022)

This book has been compared to Big Little Lies and Little Fires Everywhere, so you can expect a privileged setting, three women with lots of secrets, and a shocking murder. I'm hooked already. Natalie, an assistant at an elite private school, aspires to live the lifestyle the moms at the ritzy school have. Women like Brooke, a gorgeous heiress, and serial cheater, or Asha, an overprotective mom who thinks her husband's cheating. They have one thing in common, at least: the hot assistant athletic director Nicholas, whom they all want. And then, when two bodies are carried out of the school, they have another thing in common: they each wanted them dead.

The Vanishing Half author Britt Bennett called this dystopian novel "inventive and thrilling," so that's all the endorsement I need, tbh. Alex, a scientist, has literally risked it all—his friendships, marriage, kids, and professional future—researching super-algae that he believes can reverse the effects of climate change. When a huge tech company gives Alex the chance to work on his research, he jumps on it. Except his research facility will be in outer space. Alex and six other scientists leave everything behind to test their hypotheses and test out Parallaxis, the luxury residential space station. But when they get there, they realize the "luxury" part was definitely an upsell. And that's not all—not only are the scientists testing out their research, but they're also unwittingly the test subjects of a separate experiment.

The follow-up to Sutanto's hilarious Dial A For Aunties is here, with Meddy Chan and her aunties now taking on organized crime. This time, the wedding is Meddy's, so instead of working the wedding, her aunts are guests. They find the perfect family-owned vendor… or so they think. When Meddy overhears her photographer talk about "taking out a target", she realizes they're not just dealing with any family, but a crime family. It's time to get the aunties back together to save Meddy's big day.
Crimson Summer by Heather Graham (April 5, 2022)

Graham's last thriller gave me serious True Detective vibes, so I'm pumped for her latest, which opens with FDLE agent Amy Larson finding a small horse figurine at the scene of a massacre in the Everglades. She's seen it before—it's the calling card of the murderous cult she was hunting with FBI special agent Hunter Forrest. They team back up to solve the case, putting them in the path of a far-right extremist group, a cartel, and a silent puppet master who's pulling the strings—and who doesn't care how many people die in the process.

This historical novel follows Daiyu, a woman smuggled to San Francisco from her native China in 1882. As she travels across the West, Daiyu takes on several different names and personas. Fighting anti-Chinese racism as she tries to find her way back home, Daiyu has to find her own identity while struggling to survive.
Probably Ruby by Lisa Bird-Wilson (April 5, 2022)

Ruby is a thirtysomething Métis woman whose life is… a bit of a hot mess. She's trying to sleep with her counselor and trying to get back with someone she knows is no good for her. And there's something else that's been gnawing at her: Ruby is indigenous and was adopted by white parents, and she wants to find out who her birth parents are. Told through multiple POVs, Probably Ruby tells the story of a woman unapologetically searching for herself and forging her own identity.

The author of A Safe Place is back with yet another twisty thriller in which a mother must ask herself how far she'll go to protect her children. Alex is a single mother escaping an abusive relationship who settles in a village near huge forests with her baby and teenage son. Everything seems picture-perfect, except when Alex finds a dead bird on her doorstep, so she ignores it. But pretty soon, strange things start happening, and Alex has to figure out what's really lurking behind this idyllic community.
The Younger Wife by Sally Hepworth (April 5, 2022)

I love Sally, so I'm pumped she has another twisty domestic thriller coming out, about two sisters, Heather (a Kim Kardashian lookalike) and Tully (a lovable kleptomaniac), who are determined to uncover their family's skeletons, all days before their father is set to divorce their mother (who is in a long-term care facility because she has dementia) and marry a (you guessed it) much-younger woman.
Take My Hand by Dolen Perkins-Valdez (April 12, 2022)

Seven years after her critically acclaimed second novel Balm, Perkins-Valdez returns with her much-awaited third novel. Set in 1973 Montgomery and inspired by the actual case Relf v. Weinberger, Perkins-Valdez's latest deals with anti-Black racism in the medical community and forced sterilization. Protagonist Civil Townsend decided to become a nurse to make a difference. Still, when she finds out that two of her patients—aged 11 and 13—underwent forced sterilization, Civil has to make a choice that could change all their lives forever.

Fake dating, friends-to-maybe-lovers, and an asexual #OwnVoices novel? This rom-com truly has it all. Joy is thirty, flirty, and… in love with her best friend, Malcolm. When Malcolm tells her he's met the love of his life—and spoiler alert, it's not Joy—she's crushed. An upcoming weekend getaway is Joy's last chance to shoot her shot. But she needs a little help, so she teams up with Fox to pretend-date to make Malcolm jealous. The only thing is, the more she fake-dates Fox, the more Joy thinks she might want to date him for real. 
Happy For You by Claire Stanford (April 19, 2022)

Evelyn Kominsky Kumamoto is four years into a yet-to-be-finished philosophy dissertation, awaiting a marriage proposal from her Midwestern boyfriend and questioning just about everything in her life. So she decides to quit academia and take a job at a huge internet company, where she's tasked with developing an app that helps people quantify and increase their happiness. As a biracial Asian American in Silicon Valley, Evelyn finds herself outside her comfort zone. When her future becomes uncertain, Evelyn sets out to find her happiness—for real.

Described as "Big Little Lies meets Desperate Housewives", this thriller takes place in Buckhead, Georgia, a ritzy neighborhood in Atlanta. Shannon was once the Regina George of Buckhead, with a politician husband to boot—until he dumped her for a younger model. She's plotting to get revenge, while Olivia, who's always coveted Shannon's position at the top of the food chain, is planning to make her move. The new girl, Crystal, has no idea what she's in for. But don't sleep on Jenny, hairstylist of the Buckhead women, and keeper of all their secrets. And as the title implies, someone ends up dead.

The small village of Pilam has been ravaged by a mysterious plague called the Grey that zaps its victims' strength and promise, and only the young are immune. But there's rumored to be a cure—if only someone can leave Pilam to find it. Dunka decides to find the cure to save his siblings before it's too late, except his brother and sister have their own plans. The six siblings each forge their own way, setting out individually but eventually coming together as they grapple with their decisions and the ghosts that haunt them.

So We Were Liars is actually my favorite book, because the twist shook me to my core so hard I thought I was going to literally be sick. But in a good way! So I couldn't be more excited to read the prequel, Family of Liars. It centers on the Sinclair family and takes place 27 years before the events of We Were Liars. Expect a family who's under immense pressure to keep up appearances and a tragedy that threatens to crack the facade.
Images: Thought Catalog /Unsplash; Amazon (21)
10 Books To Read During Quarantine When You've Watched All Of Netflix
Oh, hi. Didn't see you there. It's me, your friendly Betches Vanderpump Rules recapper and occasional book reviewer, here to talk about what I've been reading. Now, truthfully, I've been reading a lot less since quarantine started, since I'm one of those psychos who gets all her reading in during her daily subway commute. Now that I have to actually make time to sit down and read a book, I usually end up accidentally watching true crime documentaries instead. Oops!
Anyway, I've heard that reading is making a comeback—only took a little pandemic to get people to read things other than their phone screens. So in the spirit of books being a thing again, and also us not really having a summer so I don't want this to be my summer reading list, here are the best books that came out during quarantine that you should read while in quarantine.
Please See Us by Caitlin Mullen (March 3, 2020)

This is a thriller, but it's not a typical thriller. It is a cool thriller, but really, I would describe it more as a writer's thriller. The focus is more on the striking prose and crafting vivid scenes than about having a fast-paced, action-packed read. Picture this: it's Atlantic City, circa whatever year Atlantic City went to sh*t (I could Google it, but I'm not a historian). Two unlikely women meet and become friends: Clara Voyant, a teenage psychic, and Lily, an aspiring art curator who moves back to her hometown after being chewed up and spit out by the Manhattan art scene. Throughout all this, sex workers are being murdered and dumped in AC, and no one even notices. Told through multiple perspectives, including the "Janes" who are murdered, it's an extremely compelling read.

We're all going through a sort of grief right now, and this "sad-funny journey through grief" just might be what we all need. Leslie Gray Streeter lost her husband to a sudden heart attack, and finds herself slapped with a label she doesn't want: a widow. She doesn't want pitying looks or whispered sympathies, she doesn't want to wear a black dress and a big hat to her husband's funeral. Black Widow takes readers through the more unexpected aspects of grief, "from coffin shopping to day-drinking, to being a grown-ass woman crying for your mommy, to breaking up and making up with God."
The Herd by Andrea Bartz (March 24, 2020)

Yes, I know I've written about The Herd before, but I'm covering it again because it's just that good. (But actually, if you remembered that I have covered it before, DM me @sarafcarter because you deserve recognition for your photographic memory of useless facts.) This thriller takes place in a famed all-female coworking space… no, not the one you're thinking of, this one's fictional. When the beloved founder is found dead, her best friends have to figure out who killed her, without compromising the future of the coworking space. And if you can't get enough of Andrea Bartz's writing, check out her articles for Betches.
A Mother's Lie by Sarah Zettel (April 7, 2020)

Beth has spent her entire adult life running away from her past, ever since she narrowly saved her daughter from being abducted. But the thing about the past is that it, and the people from it, don't really like to stay buried. And when those people from Beth's past include her two grifter parents, whom she never told her daughter about, let's just say, sh*t goes off the rails. Just a warning if you do buy this book: you may finish it in a day (speaking for myself).
The Chosen Ones by Veronica Roth (April 7, 2020)

It's the adult debut from the author of the Divergent series, and if that didn't sell you right there, I don't know what to tell you. Okay, I do. An evil force called the Dark One tried to end humanity as we know it, and a group of elite teenagers called the Chosen Ones were called into battle to save the world. (Tbh, would be great if we oculd get a couple of supernatural teens to save us right about now.) Fast-forward 10 years, and the Chosen Ones are trying to resume normal lives—that is, until one of their own winds up dead, and they quickly realize the world still needs saving. Told through narrative and enhanced with magazine articles, government briefs, scholarly papers, and even stand-up comedy routine transcripts, the format is really fun and inventive.

Need something lighthearted? You Deserve Each Other is like Bride Wars meets How To Lose A Guy In 10 Days. In it, Naomi Westfield is about to get married to her picture-perfect fiancé, Nicholas Rose. The only problem? She can't stand him. Oh, and that they have an agreement that whoever calls off the engagement has to foot the entire bill. So when Naomi finds out that Nicholas wants out too, they are forced to go head-to-head in a battle of wits, emotional warfare, and pranks to see who will crack first.

Tilly was a bright, carefree little girl, and when her father suddenly disappeared, she and her mom moved into Queenie Malone's Paradise Hotel in Brighton. She eventually falls in love with all the other quirky people there, including Queenie. But when Tilly's mom sends her away to boarding school without warning or explanation, Tilly is betrayed and heartbroken to leave her makeshift family. As a woman, and after her mother's death, she returns to the Paradise Hotel, determined to find out what really happened to make her leave the hotel, and the type of person her mother really was.

While most residents of River Bend, Michigan, never imagine leaving, it's precisely the place three women were desperate to escape. Linda Williams is perpetually dissatisfied. Her mother, Paula, is the opposite—always too sure. Beth DeWitt is one of the town's only black daughters, now a mother of two. Linda, Paula, and Beth's paths collide and a scandal forces Beth to deal with her past. If you just binged Little Fires Everywhere, you'll want to pick up this debut that examines family ties, racial microaggressions, and the power of intergenerational trauma.
Summer Darlings by Brooke Lea Foster (May 5, 2020)

Heddy Winsome is a working class girl from Brooklyn who wants nothing more than to live among the wealthy. She gets a taste of that life in the summer of 1962 when she lands a gig as a nanny for a rich family out on Martha's Vineyard. But as she falls in love with someone on the island, she's forced to reckon with the fact that what you see on the outside (glitz, glamour, nice houses, perfectly coiffed hair) isn't always what's going on on the inside.  


Picture this: Sicily, 1912 Paris, 1927, between the two World Wars. While the city teems with artists and creatives, four regular people are searching for what they've lost. Camille, Marcel Proust's maid, who was supposed to burn all his notebooks but hid one for herself. Souren, an Armenian refugee, who performs puppet shows for children. Guillaume, a lovesick artist who's hounded by debt until Gertrude Stein walks into his studio. And Jean-Paul, a journalist who tells others' stories so he can avoid telling his own. The Paris Hours is told over the course of one day in 1927, when all four characters' stories collide.
Images: David Lezcano / Unsplash; Amazon (10)
Betches may receive a portion of revenue if you click a link and purchase a product or service. The links are independently placed and do not influence editorial content.
10 Books To Read If You Can't Get Enough Of 'Little Fires Everywhere'
The obsession with Little Fires Everywhere started in 2017 with the release of the novel by Celeste Ng—a book that just about every book club had at the top of their reading list. Filled with drama, strong leading ladies and small-town suburban drama, it was no surprise that it quickly became one of the biggest books of the decade. Now, the queens Reese Witherspoon and Kerry Washington are bringing it to life with their new Hulu series based on the book. If you can't get enough of this enticing storyline, and need something to read while you're stuck at home for the foreseeable future, you'll live for these 10 unforgettable novels.
Out April 14, 2020

Picture this: your husband goes missing on a fishing trip, is presumed dead, and then you find out he was having an affair. Tragic. For the main character in The New Husband, Nina Garrity, this is her reality and she's doing her best to move on a year and a half after the strange disappearance that left her a widow. Trying to move on with a new man, Simon Fitch, everything seems like smooth sailing. But when her daughter raises concerns about him, Nina begins an investigation into Simon that will send her reeling—we're talking Dirty John level secrets.
Released January 14, 2020

No matter how close sisters Althea, Violet and Lillian are, they never imagined that one of them would be arrested and put on trial for stealing money from a charity (who does that?!). Now left to care for Althea's twin daughters and wrestling with the idea that the woman who raised them is a criminal, the family begins to fall apart, member by member. With plenty of family drama, a fire, and difficult mother-daughter relationships, this book gives us serious Little Fires Everywhere vibes.
Released February 18, 2020

Mallie Williams was feeling on top of the world until a terrible assault left her in a coma. The worst part? Her attacker got her pregnant. By the time she regains her strength and comes out of the coma, her family will have made a decision that will change her life forever. Filled with hopeful messages about life and the decisions that alter the way we look at the world, Mallie Williams proves to be the ultimate badass in Alison McGhee's latest novel The Opposite of Fate.
Released December 31, 2019

Alix Chamberlain is a certified boss, living a life full of success and confidence (So… can we all be Alix?). Living a predominantly great life, she's completely caught off guard when her babysitter, a young black woman named Emira, is accused of kidnapping her child at their high-end grocery store. When a video is released of the horrific incident, Alix knows she has to do something to make the situation right. But the video brings someone from Alix's past back into her life, forcing all of her plans out the window and putting her completely out of control for the first time in a long time.
Out April 7, 2020

When college professor Elizabeth innocently poses for nude photos, the only thought in her mind is how these photos will bring her one step closer to her hero Georgia O'Keeffe. Instead, the seriously creepy photographer who took the photos exploits Elizabeth, publishing them for the world to see. Unable to persuade him to take the photos down, Elizabeth does her best to embrace the situation and help others understand why she did it in the first place. If you're trying to get in touch with your inner feminist spirit this spring, you'll love Elizabeth and Queen of the Owls.
Released July 2, 2019

Said to be the book "that predicted the college-admissions scandal," (The Wall Street Journal) you better believe The Gifted School is full of juicy private school drama. Four families have known each other for over a decade, raising their children together and happily living side-by-side in their quaint community. But then an exclusive new school for gifted children opens up and suddenly, the parents of these four families turn against one another, doing whatever it takes to get their children into the most prestigious school in town—and setting a horrible example for their kids in the process.
Out April 21, 2020

College sweethearts Marin and Derek were living the dream before their son Sebastian was taken. Over a year later, the police no longer have any leads in the case, leaving Marin to hire a private investigator to continue digging. But unfortunately for Marin the plan backfires as the PI learns Derek is having an affair with a woman… a much younger woman. Like any reasonable woman who's been betrayed, Marin begins to contemplate what it would take to break them up for good and it isn't long before she begins to explore ways of getting her out of Derek's life permanently. Yikes!  
Released February 4, 2020

Isobel Johnson has never claimed to be a perfect teacher and tries her best to fly under the radar, avoiding the sometimes-crazy class parents. But all of that hits the fan when she introduces a fairly liberal lesson to her class and she begins getting threatening calls from her students' parents. Simultaneously, helicopter mom Julia has just been trashed by her fellow moms for making an error while casting the school's winter musical. Banding together, Isobel and Julia quickly find out just how toxic privileged schools like Liston Heights High can really be.
Out April 7, 2020

Ever wonder what Little Fires Everywhere would look like as a historical fiction novel? We've got you covered! Moving to Vietnam with her husband in 1933, American Jessie Lesage has absolutely no idea what to expect. With scandal surrounding her husband and his connection to the Michelin rubber fortune, she knows she needs to keep up the visage of the perfect wife. Determined to make a real life for herself in Vietnam, she befriends local woman Marcelle de Fabry. What Jessie doesn't know is that Marcelle is in support of giving the Michelin plantations back to their rightful owners, a secret that will severely threaten Jessie, her husband, and their success.
Released March 10,2020

Good neighbors can be hard to come by, and no one knows this better than single mother Valerie Alston-Holt in A Good Neighborhood. A professor of forestry and ecology, Valerie has everything she could ever want: a bright son headed to college soon, a tight-knit community, and a beautiful home. Things are obviously too good to be true for Valerie (or else this wouldn't be a novel) and soon, the Whitman family moves in next door and immediately starts to disrupt her life. First, the family completely demolishes the house they bought, building a monstrosity, then they find themselves arguing over a historic tree in Valerie's yard. But worst of all, Valerie's son has fallen for the Whitman's daughter, causing all Hell to break loose. If you think you have bad neighbors, this book will reassure you of how good you have it!   
Images: Courtesy of Hulu; Amazon (10)
Book Series To Binge While You Wait For 'Game Of Thrones' To Come Back
Summer is officially over and I know this because yesterday a girl in Uggs spilled her pumpkin spice latte all over me. We've now moved into that weird in-between stage of seasons where summer is dead but none of your favorite shows are back on so you don't have an actual excuse for why you ignored your BFF's text about getting your ass down to the bars ASAP. Like, b*tch LET ME LIVE (my best life on the couch). But never fear, because where there's a will, there's a way for me to get out of being social, and that way is to binge read myself into a coma. That said, we've got some bangin' book series to educate you with that are legit better than binge watching all seven seasons of Game of Thrones. You're so welcome.
I'd been hearing about this series for years and never picked it up because I thought it would be another boring YA fantasy series, and also because I'm stupid. But once I started reading, I could not put these books down. It has all the intrigue and action of Game of Thrones but with twentysomethings and hotter people (if that's possible). The books follow 19-year-old huntress Feyre who accidentally kills something she shouldn't and ends up having to spend the rest of her life in a faerie realm. If I lost you just there, HEAR ME OUT THOUGH. At first it's a little like Beauty and The Beast, but it's so much more than that by the end of the book. Think epic world building, feuding kingdoms, and badass leading ladies who aren't afraid to scheme the sh*t out of some men. The books are long AF, but, like, so is a Law & Order: SVU marathon and you people never miss that sh*t.

Would it be a comprehensive reading list if we didn't include Kevin Kwan and the bougiest family we've ever f*cking seen? I think not. The Youngs make your family drama look like child's play and theirs goes down on private jets. Advanced warning: You might want to settle in with your own order of dumplings, otherwise you're bound to get very, very hungry while reading. And then go see the movie.

The 'Addicted To You' Series by Krista & Becca Ritchie
Just gonna be real up front and say right now that this is a romance series, so don't @ me in the comments when you get all hot and bothered on the subway because someone said the word "climax." Let's be real, these books are no dirtier than whatever you're texting your ex after three vodka crans. Just saying. The books follow Lily Calloway and Loren Hale, two members of Philadelphia's most elite families who both happen to be battling secret addictions while also trying to date each other. If that sounds a little heavy, that's because it kind of is, but in the immortal words of Kim Kardashian West "it's the good kind of baggage, like Louis Vuitton." Seriously, this series is INSANE. Think Kardashian-level family drama meets the lux inner circle of Gossip Girl. Now go forth and binge.

I know I keep comparing sh*t to Gossip Girl, SO SUE ME. It's not my fault that show was the voice of a goddamn generation. Anyway, moving on. Set in a futuristic Manhattan, the Thousandth Floor series follows five teens who live at the Palace hotel but on, like, steroids. You've got all the Upper East Siders and a Lonely Boy living in the year 3000 where not much has changed but they live underwater. I paraphrase; the book actually takes place in 2118. Whatever. In any case, it's about a group of rich teenagers who all are hiding dark secrets. Dun dun dunnnn. This book is a fast AF read. It reads like a thriller element because each book opens up with someone dying—and you know we betches love death. Feel blessed, because there's three books already out so that's at least four happy hours you can miss in favor of binge reading.

This isn't technically a series but both of Riley Sager's books involve campy, Final Destination-like plots that are seriously addictive from page one. We love, love, LOVED The Final Girls and the author's second book is just as binge-worthy. The book follows Emma Davis who, in a very Pretty Little Liars twist of events, realizes all of her BFFs have disappeared after playing a game of two truths and a lie at summer camp one night. It's kind of like if all the Liars went missing and only Aria had to find out what happened to them (god help them). I'm telling you right now, once you start this book you won't be able to put it down.  

Look, I'm not trying to be judgmental, but if you haven't watched Netflix's To All The Boys I've Loved Before THEN WHAT ARE YOU DOING WITH YOUR LIFE. I'm sorry, that was aggressive. But really, I've never loved a teenaged boy more and I hate how that sounds coming out of my mouth but it's the honest goddamn truth. If you watched the movie and have a pulse then you obvi fell in love with Peter Kavinsky. I'm telling you now, the books are even better. Plus there's already three books out in the series so if you're looking for some more Peter in your life you've got at least 900 pages worth of reading material. You can thank me in the comments.

Not a series, but you should read it anyways because it's our third book and we wrote it and it will literally change your life. YOU'RE WELCOME.

Images: Vanessa Serpas / Unsplash; Amazon (7)
The Betches Summer 2018 Reading List
Summer is fucking here, and no I don't care that it's not June 21st or whatever. If it's between Memorial Day and Labor Day, it's summer. Anyway. With summer comes long days at the pool or beach (or stuck on the subway because Governor Cuomo can't get his fucking act together. You may @ me). While you spend extended amounts of time on your ass, you're going to need some new reading material. So I bring to you, the Betches summer 2018 reading list. The books on this list all offer something different, so you could legit buy each and every one of them. Actually, you probs should.
Look I am fully aware that I've sung the praises of this book too much already. But I'm just passionate, okay? This is a really good summer read to make you appreciate your friends. So just pick up a copy and you can finish it at the pool in like, a day. Just try not to cry in public.

Crazy Rich Asians came out in 2013, which might as well have been last century for some of you, but the movie is coming out this summer, so now you really are running out of time to read the book first. And trust me, with a cast like Constance Wu and Henry Golding, you're gonna want to see the movie, ergo, you're gonna want to read the book. Crazy Rich Asians is about an American Chinese girl named Rachel, who goes to Singapore to meet her boyfriend's family. Only nobody warned her that her boyfriend, Nick, is well… crazy rich, and his family is crazy judgmental. It's fun, it's smart, and it's chock full of sarcastic footnotes. How many books can you say that about?

'Vox' by Christina Dalcher
Vox is about a not-too-far-off future where women are given a quota of 100 words per day that they are allowed to speak. Any more, and they are punished with a series of painful shocks delivered to the device they are all required to wear around their wrists. Yeah. Not gonna lie, I don't feel great that Christina Dalcher gave the Republican party an idea they will surely work into the 2020 election campaign, but for the time being this a thrilling, if terrifying, read that will hook you from page one. It's basically the new Handmaid's Tale.

The Kiss Quotient is a romance novel, and I just need you all to know before we proceed any further that "romance novel" is actually a euphemism for "sex book". I did not know that, and thought I was genuinely opening up a love story, then proceeded to get annoyed (and ok, slightly aroused) by all the sex I was reading. Anywhooo, as far as romance novels go (yes this was my first, if you couldn't tell), this one is pretty different. It's about Stella, a super smart economist with Asperger's, who hires Michael, a male escort, to teach her about sex. They both end up getting more than they bargained for, in more ways than one. Wink.

It's a classic tale of girl meets boy. Boy turns out to be a fuckboy. Fuckboy ghosts in and out of girl's life throughout college and her 20s like a manipulative, lying Casper. This book is so relatable it's upsetting. Plus, it takes place in New York, so it's an extra-urgent must-read for all you New York betches. But what makes Tell Me Lies different from your diary is that we also get insight into the fuckboy's perspective and his version of events. I'd advise you to delete that guy's number before picking up a copy of Tell Me Lies—you know exactly which guy I'm talking about.

This fiercely anticipated novel that I am positive is going to be made into a movie follows two women, Clara Darden and Virginia Clay, during two different time periods, 1928 and 1974, respectively. Grand Central Station and art link these strangers together, when Virginia finds one of Clara's old paintings and sets out to learn more about her. But Virginia's not the only one who wants to know more about Clara Darden and the enigmatic painting. A little mysterious, a little historical, a little feminist, and a lot exciting, this is one book everyone in your book club will love.

The author behind Luckiest Girl Alive is back with her second thriller. This one's about two competitive sisters who sign onto a reality TV show together, along with three other equally successful and jealous women. All want the spotlight. All have secrets to hide. And then somebody ends up dead. You've got to pick up this one before it becomes the next plotline of Unreal—hopefully not Bachelor in Paradise.

Full disclosure, this is part of a series, but I have a feeling you can pick this up on its own just fine. I read UNSUB by Meg Gardiner earlier this year, and I was fucking haunted for days. Into The Black Nowhere is the sequel, and it follows Detective Caitlin Hendrix of the Behavioral Analysis Unit (yeah, like in Criminal Minds) as she tracks an UNSUB who is hunting female victims, then posing them in white nightgowns, surrounded by Polaroids. It's inspired by real-life serial killer Ted Bundy, and you'll devour this faster than you can binge a season of your favorite crime TV show. Let's just see if you'll be able to solve the crime before Detective Hendrix.

'Hey Ladies!' by Michelle Markowitz and Carolina Moss
Y'all remember that book TTYL we all read in middle school that was told entirely through instant messages? Those were the days. Even though AIM is dead (RIP), we'll get to relive the glory days with the new book Hey Ladies! It's based on the column in The Toast of the same name, and it follows a fictional group of twenty- and thirtysomething women through one year of summer houses, disaster dates, brunches, breakups, and weddings. And the most interesting part: it's told completely via emails, texts, DMs, and other forms of communication. I know, I kinda buried the lede there. Doesn't it sound fun?

If you haven't read our dating advice book, you need to get on that shit before our third book comes out (v soon). We'll give you the brutally honest dating advice your friends won't and give you a no-bullshit guide to dating from figuring out if you're ready to date to online dating to how not to sound psycho during the beginning stages and beyond. Trust us, your friends are sick of hearing you bitch about the last fuckboy who screwed you over.

Images: Angello Lopez / Unsplash; Amazon (10)
Betches may receive a portion of revenue if you click a link in this article and buy a product or service. The links are independently placed and do not influence editorial content.