Are James Kennedy & Lala Kent Still Friends? A Definitive Timeline Of Their Relationship
It's time we all admit it: James Kennedy and Lala Kent are now the backbone of Vanderpump Rules. As fun as it is to sympathize with Jax's back problems and early bedtimes, we tune in to VPR to see hot people get drunk and embarrass themselves. This year, really only James and Lala are serving that up—and their messy twentysomething dynamics don't stop there. Bouncing off their infamous pasta feud, James and Lala spent the first half of last night's episode trying to get Raquel to dump him casually dry-humping, then screaming at each other, then having a heart-to-heart in which James confessed his ongoing love for Lala. (Again, that last bit would've been more shocking if they hadn't been rolling around under the same blanket all night.) So, what does this confession really mean? And what can we expect from these star-crossed lovers two former besties? We're breaking down their entire friendship to see what conclusions we can draw.
The Early Years
Lala joins VPR in season 4, and leaves midway through season 5, in 2016. (She leaves largely because of rumors about her married boyfriend, Randall.) James ends his garbage-fire of a relationship with Kristen in season 4, and goes out with Lala pretty much immediately after. Their "relationship" is cut short when he continues to bang his way through SUR, moving on to Lauren the hostess. Since according to this Instagram, James and Raquel have been together for two years, he meets her shortly thereafter. While their romance is cut short, Lala and James form a beautiful friendship, presumably based on their mutual love for fitting into child-sized clothing and expressing their love for rappers who would probably have preferred to be excluded from the narrative.
The Fight
If you didn't watch "it's not about the pasta," just do it now (or read our recap). The gist of the fight is James calling Lala's boyfriend "fat," which is apparently a huge trigger for her. He also suggests that he pays for all her shit (seems accurate), and that's why she's with him. Lala flies into a rage, and cuts all ties with James in a now-deleted tweet. James makes some half-hearted attempts to clear the air, all of which are about as pathetic as this re-tweet of an article where Lala say she's done with him, punctuated by a lone ":(."
— James Kennedy (@itsjameskennedy) January 23, 2018
The Reunion
Of course, this is VPR, where feuds have the lifespan of fruit flies. On February 3, James posted this Instagram, with "@lalakent glad to have my mate back" in the caption. And as early as January 28, Lala posted this Instagram of the two of them (while refusing to tag him and zooming in on her own face, in true petty style). And she takes full advantage of the pasta-feuled attention, posting Instagrams on on Jan. 30 and Jan. 31 referencing the feud and even making a "pasta challenge" for her fans. So, there's a fairly strong argument for this feud not being all that big a deal to begin with. These two seem pretty firmly baked into each others' lives—case in point, Lala's known James since she was 18. And, FWIW, she named her lip gloss shades "Randy," "The Affair," "Mistress," and "James". You can draw your own conclusions.
What's Happening Now
While they briefly bounced back in early February, James' continued alcoholism disrespect seems to be too much for Lala. On Watch What Happens Live With Andy Cohen last night, Lala admitted that James adds "nothing" to her life. (It didn't help that they'd just watched a preview in which James says "If I had been that billionaire successful DJ, she would have definitely come along for the ride." (The ride presumably being his penis). In the episode itself, she laid out the dynamics at work with shocking maturity. She states that "James thinks he's losing " but that their relationships don't "mean we're losing each other as friends." Yes, this would hold a lot more weight if she hadn't just behaved inappropriately with James all night, humiliating Raquel. And yes, I'd care more about that behavior if Raquel could summon up a personality that doesn't resemble steamed cauliflower.
But Lala is fundamentally correct. As two hot young reality stars, they should be able to have a slightly inappropriate friendship and significant others too. What James is getting wrong is assuming there's an underlying "will they or won't they" to his and Lala's storyline. Whoever she dates, he thinks he owns her in the end, and they're just detours from the Kennedy path. But Lala likes him for the attention, and for their eerie physical similarities ability to take hot Instas together. As soon as he starts embarrassing her by treating her like his property, she's out.
Ultimately, Lala's going to have to do what we all do with that guy friend who's clearly into you. Stop whining to him about your relationship, touch him as if you're related, and be clear that it's not happening. Given the social media silence on both ends since this episode, I'm hoping that's what she's doing. I'm sure James licking his wounds about this will be ugly, but hey—ugly just means good TV.
Corinne Is Dating Someone, So Does This Mean Our 'Bachelor In Paradise' Dreams Are Crushed?
It goes without saying that Corinne Olympios was the sleeper hit of this season of The Bachelor. Like, at first, nobody liked her and thought she would get sent home shortly after napping/not napping through a rose ceremony. But by the Women Tell All special, Bach Nation was like, totally team Corn. She grows on you like a desire for cheesy pasta after a long night of drinking even though you just swore you were cutting out carbs.
Read our Women Tell All recap here!
Needless to say, some of this crazy drama surrounding Corinne coming out post-Bachelor is keeping her on our radar, mostly because it could affect the probability that she'll be on the next season on Bachelor in Paradise.
A little bit ago, some fame-whoring rando named Nick Viall Keith Berman started calling gossip mags, telling everyone that Corinne was engaged to some dude she's been dating for three years. Which, if you can't put two and two together, would mean that she was on The Bachelor for the wrong reasons (gasp!), which as we all know never happens because everyone is on there for love and never has ulterior motives. Anyway, Corinne then had to go on the defensive and defend whatever honor she has. Corn went on E! News and said she's totally not engaged and she's actually considering legal action to get Keith to shut his damn mouth. Her exact words may or may not have been "he doesn't even go here!"

While she assured E! that she's not engaged, she did say she is "talking to someone new period." She added, "It's really early but I really like the guy." Could this mean she likes this new guy too much to go on BiP? I'm not here to speculate, but I'm going to speculate anyway because it's my job.
Here's what I think: Corinne is almost for sure going to take the producers up on their offer to appear on the show. There's only so much money you can make off of promoting shitty sunglasses on Instagram, so I have a hard time believing Corinne would choose some dude she's "talking to" over the chance to make more money, come up with new viral catch phrases, and spray more whipped cream on her boobs on national television. Verdict: Don't get too comfortable, new guy, because your days are numbered.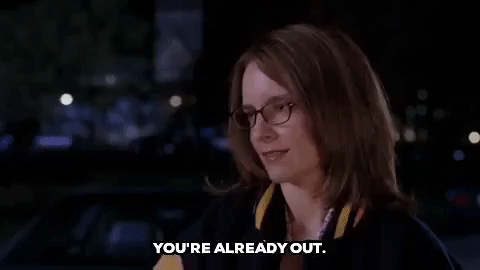 Also, does no one find it weird that Chad told Life&Style a few weeks ago that he and Corinne had "texted a bit" and then Corinne turns around and says she's "talking to someone"? Seems like they're both being intentionally shady about their relationship. Are they conspiring to create the first Bachelor in Paradise superbaby? God, I hope so. If it's a boy, they can name it after Chris Harrison (either Chris or Harrison would work, TBH) and if it's a girl, Raquel, obvs. 
If Corinne doesn't get her time on Bachelor in Paradise, ABC better give her her own spinoff. I'm talking a Flavor of Love-style dating show where Corinne gets to make all the rules. They could call it Nap of Love. Or Cheese Pasta Of Love. Or Platinum Vagine of Love. Or really, any of Corinne's catchphrases plus "of love" at the end. And instead of giving out roses, she could give out cucumber slices or glasses of Champagne. Honestly, somebody needs to make this happen. Just try and tell me this wouldn't be the greatest thing to ever happen to television.