Did Kristen Just Reveal Who's Not Invited To Jax & Brittany's Wedding?
When Kristen Doute's nose isn't deep in a mountain of Raquel's pasta, it's deeper in other people's business. Since she finally settled down with a normal guy who doesn't share a hair straightener with her, her only storyline on Vanderpump Rules is that she meddles in the lives of others. So it should come as no surprise to us that Kristen is on Twitter trumpeting who isn't invited to Jax and Brittany's wedding.
Okay, so:

James, Raquel, and Billie Lee are ? not invited to Brittany & Jax's wedding.

Kisses,
Kristen #PumpRules

— kristen doute ??? (@kristendoute) February 5, 2019
I saw this tweet and was immediately dubious that anyone, least of all Jax and Brittany, would ever tell Kristen anything confidential. However, there might be some truth to what she is claiming, if the Vanderpump Rules stars' social media habits mean anything. Yes, I keep tabs on this. No, I don't have a life. No further personal questions, please. As of a week or two ago, Kristen actually was following Billie Lee, but she unfollowed her since. (I know this because I had researched it for another article that never came to fruition.) Given that this cast has the emotional maturity of 15-year-olds, Kristen deciding to unfollow Billie Lee likely means something happened between the two of them. Billie Lee still follows Kristen, though, which could mean that she has no idea Kristen has beef. Or it could mean Billie doesn't keep an obsessive list of who from the VPR cast follows whom. (She's not better than me!)
What's perhaps more significant is that Jax also unfollowed Billie Lee recently. We all know Jax is real quick with the unfollow, so presumably something sparked him to do this, even if it was something insignificant and dumb. But Brittany and Billie Lee still follow each other, which I think means that either they are cool, or if they're not, Brittany is not as petty as Jax. Even if Jax does have an issue with Billie, Brittany's the bride, so she probably has more of a say in who gets invited to the wedding. Then again, Jax controls Brittany's every move, sooo… Billie might be excluded from this narrative.
Let's move on to Raquel and James. Not so surprisingly, Raquel and James don't follow anyone from the cast and the cast doesn't follow them back. Last night on WWHL, James admitted that he doesn't expect to be invited to either Brittany or Lala's wedding. Makes sense, given everything we've seen on the show so far, and I've got to respect James for being self-aware and not trying to pull a Kristen.
What is shocking is he said there's a bigger chance that he'd be invited to Brittany and Jax's wedding than to Lala's. According to James, he and Jax tend to bounce back after ripping on each other and screwing each other over. Credit to James for being the only person in this cast ever to notice that this is literally what eventually happens with every cast member ever. It's called the Circle of Life.
Jax and Brittany have yet to make a formal announcement about who's invited to their wedding. However, I think Kristen making the announcement makes more sense. Jax saying who isn't invited to the wedding would just devolve into him going on another tangent about how he has changed SO MUCH and NO ONE ELSE HAS before hawking protein powder or an electronic toothbrush. And Brittany is too nice to say anything until she's left with absolutely no choice. So who better than Kristen to insert herself into drama that doesn't concern her and f*ck up people's lives? Nobody, that's who.
We'll have to keep watching and following on social media for more wedding developments, but one thing we can be sure of is there's going to be plenty of drama.
Images: kristendoute / Twitter; itsjameskennedy / Instagram
Raquel Leviss Is Shading Her 'Vanderpump Rules' Co-Stars Online
Dear, sweet Raquel Leviss. When James Kennedy's pageant girlfriend officially joined the Vanderpump Rules cast this year, no one was sure what to expect. We knew her as soft-spoken, college-aged, and possibly delusional about James' alleged cheating. This season, as the rest of the cast turns against James, Raquel has decided to show her personality. This is happening both on-camera and off, as Raquel has decided to talk sh*t online about James' former friends. This is the kind of drama I live for.
Exhibit A: Today, Raquel posted this tweet sharing an article discussing the feud between Lala and Billie Lee. Her caption? "Lala Kent Joins The Mean Girls Club And Never Looks Back."
Lala Kent Joins the Mean Girls Club and Never Looks Back https://t.co/FOZaoOtenQ

— Raquel Leviss (@RaquelLeviss) January 22, 2019
Okay Raquel! Given your interactions with Lala last year, in which you asked her to please stop sitting on your boyfriend's lap quite so much, I guess it's not totally shocking that you're going after her now. But if you're hating on her for hanging out less with your boyfriend, that does seem a little counter-intuitive to me! (Yeah, I will not for a second pretend Raquel's real stake in this is somehow about Billie Lee.)
In Exhibit B of Raquel's (admittedly pretty tame) shade, we have her comment on this Instagram from Tom Sandoval. He's announcing a "Spicy Tequila Tuesday" that he's hosting at SUR (guess Girl's Night In was not a huge success after all).
Raquel responds to this news (screenshotted below) with the following comment: "You've got me thinking about what I would call my Tuesday night." Innocent enough, but in my opinion, this is a dig that pretty much anyone can have their own Tuesday night now that James' super-successful event is out of the mix.
Lest you think that Raquel Leviss is taking over James Kennedy's title as Queen of Internet Shade, James was quick to get in on the action here too. On Tom's Tuesday night post, he responded to a comment saying, "We Want C YOU NEXT TUESDAY!" by tagging Lisa Vanderpump herself and Guillermo Zapata, the other owner of SUR whose last name you probably never knew. (Did anyone else read that comment in a "Pump-ti-ni!!" voice btw?)
Honestly, James and Lisa better be on good enough terms that this reads as something of a joke. Otherwise he is literally just sad at home tagging his ex-boss on Instagram to say "SEE YOU SHOULD NEVER HAVE FIRED ME!" If possible, it is even sadder than drunk-tagging an ex.

Honestly, I'm always up for a new girl stirring the pot. Raquel, I may find your home decor Instagram stories insufferable, bur I am here for any and all petty fights you'd like to start.
James Kennedy's Mother Posted A Wild Statement About Her Son's Behavior
While I've absolutely loved this season of Vanderpump Rules so far,I've loved the off-camera drama even more. AKA James Kennedy's multiple meltdowns between aired episodes, as his life slowly unravels on screen. The latest in this series? An Instagram statement from James Kennedy's mother, Jacqueline Georgiou. Before I tear this woman to shreds begin, I'd like to acknowledge her struggle with alcoholism, and put forth my sympathies for how it has affected both her life and the lives of her children. THAT BEING SAID: James Kennedy's mother has had more than enough time to thoughtfully respond to his behavior, and the fact that this is what she comes up with is halfway between hysterically funny and rage blackout-inducing. Let's dive in, shall we?
The Background
In case you haven't been avidly watching, here's a quick recap of James Kennedy this season. He rapped about Jax sleeping with Faith while Brittany was working at SUR, then got drunk and body-shamed Katie at Pride. Lisa promptly fired him from SUR for both his alcohol problem and his treatment of the women who work there. (If you're on board with the logic of that sentence, congratulations. You're already miles beyond Kennedy's mother's understanding.) In last week's episode, Lisa Vanderpump met with James' mother, Jacqueline. We learned that Jacqueline is nine months sober (very sincere congrats!), and struggling to justify her past failures as a mother (also congrats, important step).
On the not-so-great side, she also said James was entitled to his behavior because he was "provoked." She also told Lisa she "can't give up on James" because he considers Lisa a "mother figure." To which Lisa responded, as gently as possible for such an obvious burn: "no, you are his mother figure."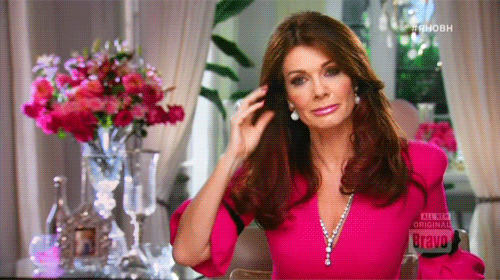 Next, James doubled down on all his crazy by talking sh*t about the recent deaths of Lala and Jax's fathers. (A risky move! Do not recommend!) Lala, not to be outdone, screenshotted the VPR scene with James' mom and posted an Instagram story, captioned like this. "Is this for real? Did this woman actually raise someone?" It's unclear whether this was the final straw for Jacqueline, but we now have her response.
The Statement
I'm too lazy to re-type the whole thing You've waited long enough, so I'll put the statement in full here for you to peruse.
Done? Still breathing? Excellent. Many, many comments off the bat from me! In a baffling first move, she begins with the phrase "to whom it may concern." I understand this is (to an extent) celebrity Notes app protocol, but it's also a phrase that feels overly formal when used in a cover letter, let alone an Instagrammed picture of a note handwritten on a piece of looseleaf. Also, someone should inform Jacqueline that Notes app exists, because the handwritten aspect makes it that much more upsetting.
Next! It is shocking to me how little anyone even peripherally involved with VPR understands what "feminism" means. And they use the word all the god*mn time! In this instance, Jacqueline accuses Katie of "claim to be a feminist then play victim." While "playing victim" is generally a bad move, I kind of fail to see what it has to do with "claiming" to be a feminist. Maybe Jacqueline is one of those feminists who believes women showing any kind of weakness detracts from the whole movement, but I think more likely she doesn't care about feminism or anything really other than continuing her moment of fame. Which will very, very swiftly end if James is not reinstated at SUR.
On this particular incident, she also defends James by saying he "never used the word 'fat'" (low bar there, Jackie), "nor did he speak to Katie first." Ok but Jackie!!! Inappropriate comments do not have to come out of a void to be inappropriate. And the fact that you can't condone, even a little bit, what he did say to Katie makes it impossible to take anything else you might say seriously. Sorry!
Also me:

On the Kristen/Hope situation, she has a similar take (TL;DR James is blameless, hire him back). Yes, Kristen has a serious problem when it comes to finding people's past hookups and bringing them to their workplace, but Jacqueline manages to void her criticism on this point too. She refers to it as "harassment (single white female style)," at which point I became incapable of thinking about anything Kristen has done wrong and could only focus on how truly insane this woman is. Also, if all else fails I hope James releases a single titled "harassment (single white female style)".
The note wraps up with a few more baffling moments, like the mention that "Ms. Doute repeatedly beat the shit out of my son on previous episodes." (Was it repeatedly? Not that once is okay—just trying to gauge how mentally sound this letter writer is). There's also "Mother figure…anyone with ½ a brain should know what I meant." (Lisa did know what you meant! She just wasn't down for you to offload your maternal responsibility!) She finishes off with a note to "all you judges and jurors," who she warns "before you speak and give your opinion," "unless you are living your best 'Oprah Life' then SYMFM." I cannot find backup for this on the internet, strangely, but I can only assume that stands for "shut your mother f*cking mouth." What "your best 'Oprah Life'" means, I can't begin to guess at.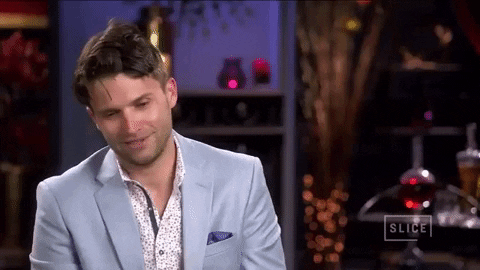 Finally, Jacqueline signs the note like this: "Jacqueline Georgiou/Mother." Because honestly, after reading through that, you may have been tempted to forget that she's an adult woman, let alone a mother. I can't f*cking wait to see James' response to this, and I can only hope it's half as savage as me tearing my mother apart in middle school for calling my teacher when I got in trouble. Until the next tweet storm, have a great weekend!
Images: Giphy (3); @jacquelinegeorgiou / Instagram
James Kennedy's Latest Twitter Meltdown Proves 2019 Is Doomed
New year, new me, am I right? Not if you're DJ James Kennedy (AKA the white Kanye West). In a turn of events that may shock you for someone with this nickname, James Kennedy kicked the new year off with a series of questionable tweets. If you've been watching Vanderpump Rules, you'll know that James has been getting heat from fellow cast members after body-shaming costar Katie Maloney. Oh, and rapping about Jax cheating on Brittany while she was working. And also kind of for cheating on his girlfriend two years ago? How many episodes are we in again? What year is it? Anyway, James had a bad week, which in the VPR universe means he was uninvited from a birthday party and lost his job. Here's the rundown of the first James Kennedy Twitter meltdown of 2019.
Let's start with a screenshotted January 2nd tweet uploaded by Brittany:
The disgust continues. @itsjameskennedy I pray YOU will find peace some day. pic.twitter.com/OywfbyoRgC

— Brittany Cartwright (@BNCartwright) January 2, 2019
In case you're too lazy to click on her tweet and read the quoted text, here's what he says. "And Jax?! He is just a sad man after his daddy died. Coming for me cause I'm the only man he don't like- brother make peace with your dead father please so you can be set free that's goes for Lala also. Btw he made fun of George when he left." As a side note, I cannot figure out who George is and it's driving me wild. Fan theories in the comments please.
In other good news, James was apparently still drunk mad when he read Brittany's tweet, because he responded with the following:
Wow…. just wow. pic.twitter.com/qOOKYquerR

— Jax (@mrjaxtaylor) January 3, 2019
Yes James. In case your drunkenness isn't evident from the content of what you're posting, please add random periods to drive the point home. Brilliant. Eventually, James—because he has publicists who require him to keep making money—deleted his tweets and tried two very different tactics to get out of this. First, the "I got hacked," with a side of blatant lying about how he is perceived by the public. (James Kennedy? Positive? I think not.)
@mrjaxtaylor I don't buy this pic.twitter.com/TV0YWuY6fR

— Lisa (@txldallas) January 2, 2019
Then, the sincere apology with a side of "but it wasn't my fault because I was provoked." Quick note to any celebs in need of PR guidance out there—you should do ONE or THE OTHER of these. Both is the worst look imaginable.
Hey I'm sorry for what I said about Jax and Lala and I apologize deeply to them and anyone I offended. I hope you guys also stop provoking me, thank you and I wish everyone a happy new year.

— James Kennedy (@itsjameskennedy) January 3, 2019
Jax and Brittany continued offering up swift rejections of this apology, with Jax doing the lord's work posting new screenshotted evidence from James' drunken Twitter spree as well.
There is a difference between someone who notices his wrongs and changes everything about his life for the better and someone who just doesn't care who he hurts no matter what and has no intention of admitting his wrongs or changing. We know what's real. Y'all see 30 mins

— Brittany Cartwright (@BNCartwright) January 3, 2019
Wow.. again with insulting women. After he just apologized. You are a joke my friend. You must seriously hate who are as a person. https://t.co/vDzOlC8Ba9

— Jax (@mrjaxtaylor) January 3, 2019
My favorite part of this whole drama is from an hour ago, in which Jax Taylor continues to rain hell down on James in whatever way he can. This time, it's by tearing down a tweet Raquel posted from the Vanderpump dog show. According to Jax, Raquel "attempted to bid" on a puppy, "looked for money from James," (who "has none so he bolted"), and then was ultimately rejected as a dog owner out of hand by Lisa—who "told the auctioneer "no way" and gave to the next bidder. Is any of this related to the rest of James' tweets? Nope! But you're out of your mind if you think I'm missing the opportunity to include some dog show drama.
You did not get out bid, we sat 10 feet from you when you attempted to bid on the puppy, you looked for money from James, he has none so he bolted and then Lisa saw it was you and told the auctioneer "no way" and gave to the next bidder. How can you lie when 300 people saw this. pic.twitter.com/tJvLFy5unN

— Jax (@mrjaxtaylor) January 3, 2019
And there you have it! Only three days into 2019, and if the James Kennedy Twitter meltdown is any indication, his resolutions are off to a great start. (I can only assume they were "drink less" and "win my friends back," both of which are going exceedingly poorly right now.) If Jax's resolutions, on the other hand, were "be more petty" and "continue to use Twitter as a catalog of personal vendettas," then I'd say he's doing great. I don't usually like to support anything Jax does (gtfo with Mamaw's Beer Cheese), but I'm really enjoying these twitter clap backs.
Images: Shutterstock; Twitter; Twitter; Twitter
All The Drugs The 'Vanderpump Rules' Cast Has Admitted To Using
It's no secret that sobriety plays a small role in Vanderpump Rules. But while the Vanderpump Rules cast is open about their drinking, we've never seen so much as a bong on camera. (We know they're smoking weed. They've all admitted to smoking weed.) This isn't exactly surprising. But it was a pretty refreshing change when the Vanderpump Rules cast finally opened up a little bit about their use of drugs this season. Too many impressionable youths are watching this show for the cast not to disclose that their 72-hour benders, impossibly tiny figures, and frequent meltdowns are fueled by a little something extra. They're open about the damage alcohol has caused—I'm glad they're being open about this too. Here are all the drugs the Vanderpump Rules cast has admitted to taking, not counting drugs they are prescribed, because I don't want to get my ass in trouble with HIPAA.
Kristen Doute/Stassi Schroeder
Drugs: Adderall, Xanax, marijuana
Kristen and Stassi both made this pretty easy for me. They've openly discussed their Adderall and Xanax use—Stassi on camera as well as off. Quick highlight reel of Stassi's on-screen season 6 drug references: blackout on tequila and Adderall at her birthday party, Xanax and alcohol during the finale. For Kristen, we have her "Xanax and edibles" refrain about her travel anxiety in Mexico, plus some pretty explicit IG stories of late including her smoking a bowl and a collection of her beside prescription bottles. Side note: The Xanax may very well be prescribed. But mixing it with alcohol/other sedatives means they're def not taking it AS prescribed.
We've discussed Stassi's super scary mixing of alcohol and Xanax at some length. But in case you need a refresher: Side effects of mixing Xanax and alcohol may include: siding with your douchehat boyfriend, inappropriate smiling because you don't know WTF is going on, and literally dying. Do not do this.
As for the Adderall use, Stassi admits to abusing it to get through long shooting days, keep her weight down, and drink the required amount of alcohol for a reality star without passing out. Ugh. Bravo, take better care of your people.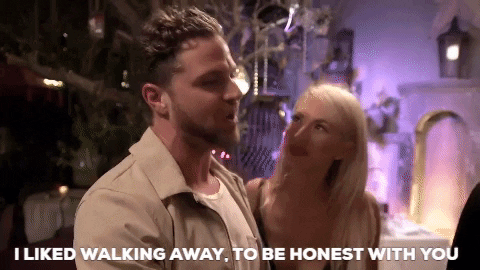 Scheana Marie
Drug: Marijuana
We all knew that Scheana was a "craaazy pothead", hence repeating herself every single episode of this season. What I didn't know is that Scheana was actually sued in 2016 for pot smoke pouring out of her apartment. Yikes. So ya girl does, in fact, smoke. But just in case we weren't clear enough at this point, she's also been IG storying what seems to be a weed tour through Hawaii. I guess once the entire internet roasted the use of weed as her excuse for her Robsession, she decided she needed to develop some receipts in a hurry. Which, yeah, if you're going to claim weed gave you the level of foresight and mental acuity of the cast of Pineapple Express, I'm gonna demand you back that up.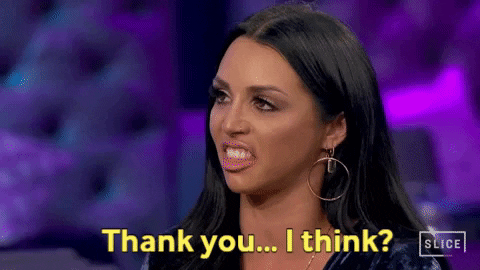 Lala Kent
Drug: Marijuana
Like Scheana, Lala too has referenced her own weed smoking at some length. Less than you'd expect for someone who claims that Tupac's "spirit lives inside her," but some. (I love a good stoner girl, but I can't help calling Scheana and Lala out here. They've always been in that weird guy's-girl, wannabe-hood zone that aligns itself with exclusively taking two hits for the 'Gram.) On her horrifying episode of Juicy Scoop with Heather McDonald, Lala says she's quit smoking, and switched to natural remedies. You know, like sucking on a "baba," or on a dick. Starting to think we disagree on what "natural remedy" means.
Lala, after one hit off a blunt:

Everyone Else
Drug: Marijuana
Katie and Tom both seem like they've been hitting the edibles fairly heavily this season, which Katie admitted to taking before her wedding. Katie specifically mentions going to dispensaries because "they have lots of candies and chocolates and I like to eat the edibles." And while Schwartz never admits to indulging himself, can we at least agree that he really, really seems like a die-hard stoner? (See: always wearing sandals, no real ambition to speak of, etc.)
Here's one of my fave Schwartz-HAS-to-be-stoned-here GIFs: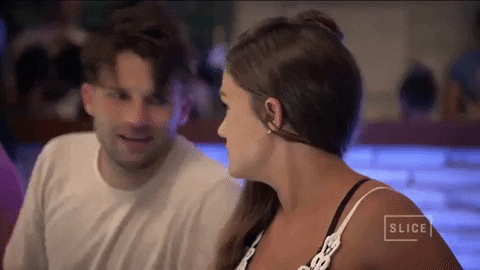 As for the rest of them, James Kennedy talks about having been "first in line" at "all the clubs and clinics" since they let you in when you're 18. (We get it James, you're young.)  Jax and Brittany have video evidence of them lighting up in an airport bathroom, and Jax mentions that he picked the habit up from Brittany's parents. Possibly the cutest fact about this couple. We know Ariana smokes as well from the time she referenced "hiding the bong" from Sandoval's mother. (God, I pay way too much attention to this show.) I don't have specific evidence for anyone else, but I'd assume Raquel at least needs some kind of memory-reducing drug to have not yet dumped James.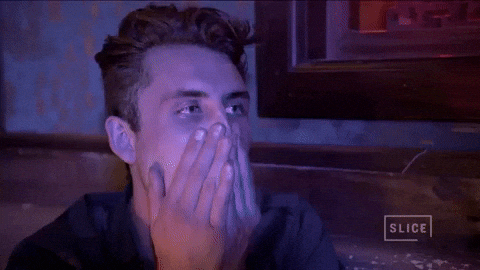 As for the burning question I'm sure you all had: We have no concrete evidence that anyone is doing coke. Plenty of people (Sandoval included) have suggested that Jax has a serious coke problem, but we don't have any evidence other than his six nose jobs and everything he says and does on camera. All around, it seems like we're dealing with a group of semi-stoners, a lot of anxiety disorders (don't act like you wouldn't develop one too), and a hopefully waning Adderall problem from the early years. Basically, your sorority pledge class. Celebs, they're just like us!
Images: Giphy (5)