The Definitive Ranking Of Mary-Kate & Ashley Movies
Happy birthday to our favorite child stars-turned-unhappy-fashionistas, Mary-Kate and Ashley Olsen! Its hard to imagine a time without Mary-Kate and Ashley's iconic twinitude (mostly because they are four years older than me), which is why, in honor of their birthday(s), we are ranking the Mary-Kate and Ashley movies from "made for TV movie heaven" to "omg I can't believe I let this take up space on the DVR for so long."
First, some parameters. While researching this vital piece, I realized that Mary-Kate and Ashley Olsen are two of the most prolific filmmakers of the modern era. They have been in literally dozens of movies, many of which came out in the same year. I would ask myself how two young children did all this shit, but their stardom corresponds exactly with the rise in childhood Adderall prescriptions, so you do the math there. It would be impossible for me to rank all of their films, mainly because I haven't seen them all. No human has. Not even Mary-Kate and Ashley. For this ranking, we're excluding the entire Mary-Kate and Ashley detective series—that would require its own ranking, which I'll get to once I'm done re-watching them all instead of fulfilling any of my adult responsibilities. We're also excluding their 2003 film The Challenge, in which Mary-Kate and Ashley go to Mexico to be on a reality TV quiz show, because I haven't seen it and frankly did not know it existed. You live and you learn.
1. 'Passport to Paris' (1999)
What beautiful soul do we have to thank for Passport to Paris? All of the MK & A traveling romance flicks date back to this one, and it is the best. I mean, what 90s girl can forget where she was the moment she first saw Michele and Jean pull up on their vespas to whisk the twins off on a Parisian adventure? Passport to Paris is iconic (Note: I *will* use the word "iconic" 100 times throughout this article) for many reasons, mainly because it kicks off the "Mary-Kate and Ashley go abroad to get boyfriends" series, which is arguably their best series of movies in their entire career. Honestly, I await the day when Passport to Paris is finally added to the Criterion Collection, alongside lesser films like 12 Angry Men and Boyhood.
The Plot: 13-year-old twins Melany and Allyson go to Paris for spring break. That is literally the plot.
The Boys: What to say about Michele and Jean that has not already been said? Did I know boys could be named Michele in France? No. Was I about it? Of course. Jean and Michele collectively have one personality trait: they are the proud owners of a vespa. Also being French. Honestly, at 13, that's all you need to fall in love.
The Looks: We call this hair the Mary Kate and Ashley classic:
2. 'Billboard Dad' (1998)
Billboard Dad is not a part of the foreign boyfriend series, but it is somehow still very good. Like, when you think of Mary-Kate and Ashley films, you think Billboard Dad. Sadly, this movie no longer holds up in the age of dating apps and Hinge profiles. Nowadays, all MK & A would have to do to get their dad a date is set up a dating profile that says he has a stable job and is over 6 feet tall. Then the women would just come to him.
The Plot: If you don't remember the plot of Billboard Dad, what was your childhood? Billboard Dad (not to be confused with Three Billboards) is about identical twins Emily and Tess, who want their sad widowed dad to get a girlfriend already, so they put up a billboard on Sunset Blvd asking women to date him. (Note: Many Mary-Kate and Ashley movies feature dead/widowed parents. Not sure why.) Why is it not immediately removed by city officials? No idea. Anyway, it works.
The Boys: This pre-dates when Mary-Kate and Ashley were issued a romantic partner for every movie, so the only boys are Ryan, a 12-year-old wannabe badass with a denim jacket and an ear piercing, and Cody, proud owner of a bucket hat. The guys are mostly friends, though, if I recall correctly (which there is a very good chance I do not). That said, now that I am older I see clearly that their father, Max (portrayed by Scandal's Tom Amandes) is zaddy.

The Looks: More iconic (there it is again) hair and fashion lewks from MK & A here. TBH the fact that we saw this movie and didn't know that they were headed into the fashion industry is on us. I mean, look at this:

The sheer number of butterfly clips that appear in this film are enough to send my 10-year-old self into a fit of hysterics that can only be cured by an immediate and extensive trip to Limited Too.
3. 'It Takes Two' (1995)
It Takes Two is an outlier in the Mary Kate and Ashley franchises, because we're actually supposed to believe that their characters are not related, they just look a lot alike. What? Despite this literally unbelievable plot point, It Takes Two manages to be good, mostly because of the presence of Kirstie Alley, who America has literally never deserved.
The Plot: Okay so this one actually requires a lot more explaining than the traditional "twins travel to X country to find boyfriends and make mischief" plotline of 90% of their movies. This movie is basically The Parent Trap except the girls aren't related and the stakes are way way higher. Rich girl Alyssa (Ashley) meets sad orphan Amanda (Mary-Kate) by chance and become friends because they look alike (literally the basis of every sorority). Turns out Amanda is about to be adopted by a family called the Butkises (pronounced "Butt Kisses") who are known for "collecting children".  What Amanda really wants is for her dope social worker, Kirstie Alley, to adopt her, but Kirstie isn't allowed because she is poor and doesn't have a husband. The two of them then switch places so that Amanda can experience being rich, and Alyssa can experience…going to camp. Anyway, hilarity ensues and at the end the rich dad gets married to the poor social worker and they adopt Amanda and they all live happily ever after.
The Boys: There are no boys in this movie. In fact, the only love interest of any kind in this movie is Steve Guttenberg which is, frankly, unacceptable.
The Looks: Mary-Kate and Ashley are still in their "cute kid" phase here, but the way the costumer chose to show the difference between "rich girl" and "orphan" is…dare I say?…iconic.
4. 'Winning London' (2001)
Ah yes, the last good Mary-Kate and Ashley movie. I remember it well. Winning London is probably responsible for so many teen girls joining Model UN thinking it'd be a good way to meet hot foreign guys, only to find out it's mostly just a bunch of Hermione Grangers and guys with social anxiety. Sigh. What a waste of a semester…
The Plot: Overachiever Chloe and her chill sister Riley travel to London for Model UN, only to find that their usual country (China) is taken, meaning they're going to have to represent…LONDON ITSELF!?! Can they get their delegation together in time for the big competition and find boyfriends along the way? You fuckin' know it.
The boys: Winning London, objectively, has some of the cutest boys of all the Mary-Kate and Ashley movies, but also they're the only ones who look somewhat adult so that could be coloring my recollection. Mary-Kate/Chloe ends up with James Browning, who is British and therefore, attractive. Also his dad is like, a Lord or some shit. Riley/Ashley spends the time where she's supposed to be studying trying to get her longtime crush Brian to notice her. He eventually does and they kiss in an air duct, after which he says "woah what just happened?" and she says "we just kissed in an air duct." This scene made a huge impression on me.
The Looks: The fashion and hair choices in Winning London are so wonderfully insane. I can't believe this is what we all aspired to look like. What are these pants? 2001 was weird.

5. 'Our Lips Are Sealed' (2000)
Our Lips Are Sealed  takes the "foreign boyfriends" series to Australia. TBH, I'm surprised it took this long to get the twins into a Witness Protection Program plotline. Seems like a pretty obvious fit for them.
The Plot: Maddie and Abby are two gossipy teens who just happen to witness a museum robbery and are sent into the Witness Protection Program. They are so gossipy that they accidentally tell people they're in the Witness Protection Program everywhere they go, until they are finally banished to the remote and desolate continent of Australia. Poor them. Anyway, there's a running joke in this one where the bad guy's name is "Hachew" and whenever he says it someone says "bless you" which is peak Mary-Kate and Ashley humor.
The Boys: I distinctly remember being disappointed by the boys in this movie. Like, this hair is a no from me, even in the early 2000s. I don't care if they have jet skis. There is no amount of Aussie accent that can fix the fact that these two look like feet. I know that they're children, but it's true. The one on the left looks like an old man. Hard pass.

 The Looks: The looks, TBH, are Our Lips Are Sealed's saving grace. I mean, the matching color-block dresses paired with the traditional MK&A pin straight spike-bob? I. Con. Ic.

6. 'To Grandmother's House We Go' (1992)
Had to include this movie because it was literally the first really Mary-Kate and Ashley movie but, other than that, it's a total snooze. I mean, the girls are cute and all, but can their cuteness carry an entire movie? Okay, so the answer to that is yes but, I still prefer them as teens.
The Plot: Twin sisters/naughty children Sarah and Julie overhear their mom talking shit about them and decide to run away to their grandmother's house for Christmas, and they get a lot farther than two unaccompanied twin toddlers ever should. The mom's name in this is Rhonda, and she's a "work-obsessed divorcee" because it is 1992 and every divorced woman is a workaholic shrew named Rhonda who can't take care of her kids.
The Boys: No boyfriends seeing as the girls are like, five years old in this. Rhonda does have a love interest named Eddie who is a delivery man that "doesn't like kids" but succumbs to Mary-Kate and Ashley's overwhelming cuteness and becomes the dad Evil Work Witch Rhonda so selfishly denied them by having a job.
The Looks: This movie predates Mary-Kate and Ashley as fashionistas, so it's mostly just cute Christmasy kids clothes. Boring.
7. 'Switching Goals' (1999)
This movie is about soccer, which is strike one. I also thought that this was the one with Kirstie Alley in it, but it's not, and that is disappointing. They should have put Kirstie Alley in it. They should put Kirstie Alley in everything.
The Plot: This is the typical tomboy vs. girly-girl dynamic we'll come to see again and again in Mary-Kate and Ashley films. So sad that in the 90s we didn't have athleisure yet to teach us that all women can be interested in athletics. Emma (Ashley) is very good at makeup and bad at soccer. Sam is very good at soccer, but bad at boys. The twins will continue to play out this exact dynamic over and over again for years until for some reason they don't want to do movies anymore and decide to wear black and date old guys instead. Also, this movie is only good if you are into soccer, which I am not, and I am in charge of this ranking, so there you go.
The boys: The boys in this are named "Sam" and "Richie". They are approximately 10 years old, and I do not feel comfortable commenting on their level of attractiveness.
The looks: They mostly just wear soccer uniforms for this one. Lame.
8. 'Holiday In The Sun' (2001)
Despite some pretty stellar casting (Megan Fox and Julian from One Tree Hill) Holiday in the Sun is just like, meh. Dare I say Holiday in the Sun is a poor man's Our Lips Are Sealed? I do. I do dare.
The Plot: Madison and Alex, initially pissed that they're not going to Hawaii, are whisked away to an all-inclusive resort in the Bahamas and try to make it work. Sadly, Megan Fox is also at the resort and she is a major bitch. Also they run into two men smuggling stolen artifacts? Honestly, I'm confused.
The Boys: There are actually THREE boys in this one, which is, IMHO, too many boys. Why change up the two boy/two girl formula? Why throw in this third boy? We don't need Scott and Jordan AND Griffen! That's madness! Sheer madness! This film is chaos.
The Looks: Mary-Kate and Ashley are brining the chunky highlight realness in this film, but Megan Fox is the true fashion star. She also drops a lot of snarky one-liners and like, when someone asks her "what's up?" and she says "not my temperature," which doesn't really make sense but it still somehow cool. Anyway, a moment of silence for this shirt/choker/lip gloss combo.
9. 'How The West Was Fun' (1994)
Please put me down as a "no" for any and all films that take place on a "dude ranch." This movie also features dead parents and it's like…why? Why do there always have to be dead parents? Can't twins have fun with living parents? IDGI.
The Plot: Jessica and Suzy are living in Philly with their dad when they receive a letter from their dead mom's godmother inviting them to come live on a dude ranch. They go to the dude ranch and meet a horse named Lightning. This movie is literally boring.
The Boys: There are no love interests in this movie, but there is a very questionably racist Native American character named George Tailfeathers and some old douchebag named Bart Gafooly who wants to turn the dude ranch into a theme park. They should have let him, but whatever.
The Looks: Once again, it's a no from me.
10. 'New York Minute' (2004)
Oh god, what to say about New York Minute? This is the beginning of the end for Mary-Kate and Ashley's film career. You can tell their hearts just aren't in it anymore. The desire to acquire a black trench coat and a nicotine addiction is overpowering them. You can see it in their cold, dead eyes.
The Plot: You can tell they knew the franchise was dying here because they go back to basics: Mary-Kate and Ashley are an over-achiever and a chill "punk rocker" who never see eye to eye. Their mom is dead. They take an exotic vacation from their hometown of Long Island all the way to New York City, where they are followed by a school truant officer who shockingly believes that the two of them should go to school. Eugene Levy is the most notable character in this movie. There is also a dog named Reinaldo.
The Boys: Okay so there is a love interest in this one, his name is Trey and he is a Senator's son played by none other than DEAN FORESTER of Gilmore Girls. Sadly, he is not enough to save this doomed flick, even though they basically imply he bangs both the twins.
The Looks: I will let this speak for itself:
I would like to end this ranking by saying that one time when I first moved to New York I saw Mary-Kate and Ashley dressed in identical black trench coats sharing the same cigarette on a side street in SoHo. We made eye contact and they gave me a look that said, "If you try to talk to us we'll fucking kill you," so I said nothing. The end.
Images Via: Giphy (8), IMDB (4)
The Best Super Bowl Commercials You Missed While You Were In The Bathroom
Congratulations! If you're reading this, it means you made it through another Super Bowl Sunday, the one day of the year when it's basically a requirement that you sit down and watch sports. Even though your mind was probably on Kylie Jenner having her baby, you still had to like, be in the room while football was happening. But everyone really only watches the Super Bowl for three things: delicious junk food, the half time show, and the commercials. We can't physically send you food through your computer screen, and we're kind of sick of talking about Justin Timberlake, but let's talk shit about commercials.
This year, a 30-second ad during the Super Bowl cost about $5 million, so all these companies better fucking hope they didn't waste their coins on a lame commercial. Really, there are probably like six ad teams around the country just waiting to be fired today once their boss sees that their commercial flopped. We're looking at you, Dodge commercial that tried to use a Martin Luther King speech to sell trucks. Come on guys, not a good look. So while you were busy shoving your face with seven-layer dip and escaping to the bathroom with your girlfriends, we came up with our ranking of the best Super Bowl commercials this year. And yeah, we probably missed some, it's really not that serious.
10. Michelob Ultra
Chris Pratt is funny and adorable and also very hot when shirtless, and he brings a lot to the table in this commercial. We're not sure who actually drinks Michelob Ultra, but nevertheless Chris is very excited about it.
9. Squarespace
I can barely get the wifi in my apartment to work, so I'm a little pissed that Keanu Reeves is apparently able to seamlessly build a website in the middle of the desert, but otherwise this is amazing. Am I like, turned on by Keanu Reeves?
8. Tide
While teenagers are busy eating Tide pods, the actual people who work there were hard at work making this epic commercial. Stranger Things star David Harbour makes the case that every ad is a Tide ad, and we kind of almost believe him by the end. It's a Tide ad.
7. Winter Olympics
While we're a little disappointed that we haven't moved past the un-ironic use of "Girl on Fire," we fucking love the Olympics. This series of ads highlights some of the top Team USA athletes, so you'll know who to pay attention to.
6. Jack in the Box
I've never eaten at Jack in the Box, but when someone says the words "Martha Stewart feud" I usually appear within 10 seconds. Martha and Jack have some serious beef (or chicken, I guess) over their new sandwich, and when she takes off her earrings, you know it's serious.
5. NFL
Was being in this commercial the Giants' punishment for having one of the worst seasons ever? That's unclear, and it's also unclear why the NFL needs a commercial while 100 million people are *currently* watching an NFL game, but we're here for the dancing.
4. Groupon
Tiffany Haddish is a national treasure and she must be protected at all costs. Tiffany dismisses the haters that say using Groupon makes her cheap, because who has time for that kind of negativity? We need to go to a spa with her ASAP.
3. Pepsi
Pepsi flawlessly rebounds from last year's Kendall Jenner fiasco with a nod to its historic commercials throughout the years. We see Cindy Crawford, Michael Jackson, and our lord and savior Britney Spears, and it's all narrated by Jimmy Fallon. Four for you Pepsi, you go Pepsi.
2. Amazon Alexa
If Amazon is going to take over the world, please let it be like this. In this ad, Alexa loses her voice and is replaced by a bunch of celebrities, including Cardi B and Rebel Wilson. Fuck country music, you're listening to "Bodak Yellow" tonight.
1. Doritos & Mountain Dew
Add this to the list of things we never knew we needed. Morgan Freeman and Peter Dinklage engage in a rap battle and we are literally screaming the whole time. If you spent all of ninth grade trying to memorize the Busta Rhymes verse in "Look At Me Now," prepare to be jealous because Peter Dinklage still knows the whole thing. Brb watching this on repeat for the next seven hours.
The Official Fuckboy Ranking Of The 'This Is Us' Men
You know the thing I just came up with old saying: show me a sexy man and I'll show you a woman's hurt feelings verified fuckboy. The men of This is Us were named Sexiest Cast Alive by People today, so in honor of that, I'd naturally like to tear each of these characters down dissect these award-winning studs, aka break down who's a big bitch and who's a bigger bitch. While maybe 3 people we all know my opinion on King of Fuckery Jack Pearson, there's no denying that the other men on this show occasionally give him a run for his money . Here's a ranking of the biggest fuckboys on This is Us.
Randall Pearson
Oh, Randall. It pains me to even put your name on this list, but rest assured it is as lowest ranking fuckboy of any recurring male TV character I've ever had the pleasure of viewing. The closest Randall has come to making me frown was the beginning of the season, when he briefly fixated on the idea of immediately adopting a baby boy despite his angel wife's clear hesitation. Also, remember the boo-boo song?? I love Randall. You're not a fuckboy, Randall—just maybe involve Beth a tiny bit more on the big life decision stuff (e.g. hunting down birth parents, new children, quitting your job, etc.).

Toby Damon
Well, talk about making lemonade with life's lemons. All this time, we've been searching for clues that it's okay to hate Toby a little bit, and now I find out that his last name is basically DEMON. (Don't @me about Matt Damon, that fucker is on the "knew about Harvey" list. If the Demon shoe fits…) Anyway, while Toby is initially the charming, larger-than-life self he needs to be to get Kate out of her shell, the act quickly becomes self-indulgent. Kate, while vocally encouraged to be herself, often doesn't have room for her own choices and preferences in Toby Land. Also, bringing her mom to her first-ever show was a shitty thing of him to do, though the part about being Team Kate after was very cute, and should be used as a template for all conversations your partner ever has with anyone. Ultimately, I do believe a good heart/correct intentions are hiding behind that fat suit ego, so as long as he's good to Kate, he's okay with me.

Kevin Pearson
It truly pains me to list Kevin as fuckboy #2 on this list, a title I would've given to Mr. Demon even a few episodes back. However, his recent turn into painkiller addiction and callous treatment of new-lover/ex-wife Sophie have forced my hand. Obviously, no one ever cared much about his milquetoast love interest; almost everything about her seems too boring blandly good to do anything but make Kevin look bad in comparison. Case in point: It would be too easy to just cringe-watch Kevin drunk-dial MDs from the comfort of his home—no, we get to do that with the backdrop of a Sophie-organized charity gala.
Sophie: You have ruined my life once before, and currently don't treat me well. I would like to open with forgiveness.
Kevin: You are SMOTHERING me, Sophie!

Sidenote: I truly do feel for Kevin as he struggles with his addiction, but the fuckboy test draws clear lines. If you would not set a friend up on a date with this person for fear of how she would be treated, you're probably dealing with a fuckboy. So you tell me: Is Kevin Pearson a fuckboy?
Jack Pearson
Finally: my #1 since day 1, Jack Pearson. Jack, like all true fuckboys, is very, very good when he's good. Jack on a good day is filled with an endearingly manic need to make his family happy; on a bad day, he runs on equally breakneck speed toward their destruction, eyeing up secretaries and bringing a flask to work. Jack, even when well-intentioned, can be too wrapped up in the desire to solve his own latent daddy issues and have the PERFECT FAMILY RIGHT NOW, and this makes him vulnerable to overlooking the finer points of his family's current needs (see: insistence on immediately having children, delivery room behavior, anything involving punching). What makes Jack Pearson such an infuriating fuckboy is how unbelievably happy he makes Rebecca, in between the bouts of screaming, drinking, and overriding her needs. But if you think about it, it's exactly this kind of up-and-down that marks a fuckboy relationship? "Fireworks" are a thinly-veiled code for "rage issues," and would the "spark" in this central Pearson relationship feel as strong if there weren't always a tiny kernel of fear that he could fuck it up forever?

At the end of the day, I love each of these characters at least a little bit (but Randall most). But as any faithful viewer knows, any one of these men could be responsible for your next big cry (tonight on NBC at 9pm, can I have my money now?), and that makes every last one a fuckboy.
Mattel Just Released A New Line Of Ken Dolls And They're All Fuckboys
Mattel, aka the company that introduced us to Barbie and unrealistic beauty standards for women, just released a new line of Ken dolls featuring 15 "new looks" for Ken and every single one of them looks like they're personal friends with Nick Viall. Last year, in an effort to make Barbie more diverse, Mattel did a similar remake for Barbie, debuting a variety of new skin tones and body shapes. Now, the company is looking to do the same for Ken, except this time it appears their theme was less about "diversity" and more about "dudes who would snap you a dick pic after one meeting." Somebody at Mattel clearly took those RompHim ads to heart. I wouldn't be surprised if each one of these new dolls came with a voice box that said stuff like, "I'm sure I have a condom somewhere," and "She's like a sister to me!" No word yet one what accessories these new Ken dolls come with, but I'm fairly sure they each have a fidget spinner, android phone, and a pocket full of dirty-ass change that will get all over the place when they pass out fully clothed on Barbie's bed.
Much like the fuckboys we meet IRL, Mattel's new Fuckboy Ken collection represents the full range of shitty dudes we've all had the pleasure of meeting in our twenties. Each of these new Kens is their own special fuckboy snowflake, so here is our breakdown of each of these new Kens and how his relationship with Barbie will probably play out.
Festival Fuckboy Ken

Malibu Barbie met this Ken at Coachella when the two of them briefly touched hands while buying molly from the same guy. After blacking out and losing their friends, the two of them spent a whirlwind afternoon hopping from tent to tent, making out in public, and posting approximately 200,000 Instagrams together with captions like #soulmates and #festivallove. By the end of the night one, they decided they were in love, but are separated when Barbie's drunk AF friends finally find her and Skipper pukes on his shoes. Barb will spend the next week pretending to not think about him when she's really thinking about him non-stop, only to run into him on the second weekend rolling face with a Bratz doll. The Bratz doll will introduce herself as Ken's girlfriend, and Ken will call Barbie "Britney" by mistake. Barbie will then spend the next 20 minutes deleting all the evidence of their affair and will miss Chance The Rapper's set because she was so pissed.
College Fuckboy Ken

Barbie dated Ken for the majority of college. And by "dated" I mean "would hook up with him every weekend and get in public fights at the campus Starbucks during the week." Despite the fact that he and Barbie have attended every frat and sorority event together and she's spent the past three 4th of Julys at the beach with his family, Ken refuses to let Barbie say that she is his girlfriend and regularly attempts to slide into her friend's DMs. Barbie will finally become his girlfriend after Ken sees her at the club breathing next to another guy and loses his shit. The two of them are married now and their entire friend group is really concerned for their future children.
Friend Zoned Fuckboy Ken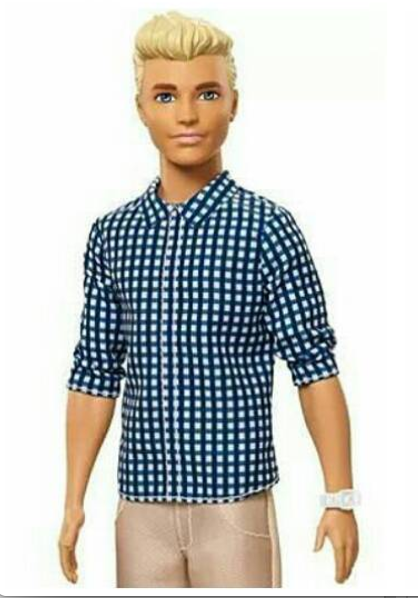 Barbie has been friends with this Ken for years and while of course she knows he's totally in love with her, she just tries to ignore that and keep things friendly. One night after a particularly bad fight with College Fuckboy Ken, Barbie will have one too many glasses of Champagne and make out with Friend Zone Ken after he tells her should be treated "like a princess" or some shit. Barbie will immediately regret this and invite Ken to coffee to talk it out, at which point he'll totally fucking lose it and start crying in a Grumpy's. Barbie will spend the rest of college avoiding eye contact with him and Ken will get super involved in a Men's Rights Activism page on Reddit.
Maybe Gay Fuckboy Ken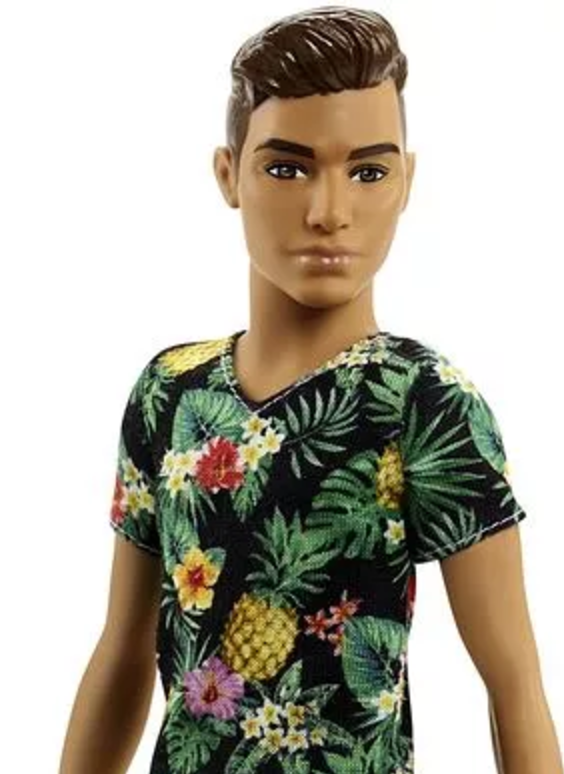 Things were going great between Barbie and this Ken until her gay BFF, Earring Magic Ken, took her aside to say that he saw her new Ken's torso on Grindr. The two of them then set out on an elaborate scheme to catch Ken in his lies, but ultimately chicken out before actually inviting him over and just kind of agree to share him. Barbie continued dating him for another six months and it's low-key the healthiest relationship she's ever had.
Religious Fuckboy Ken

Barbie met this fuckboy when she accidentally showed up early to a house party. The two of them made small talk on a roof which turned into a deep chat that had her so distracted thinking about their future wedding that she didn't realize he was drinking water, and not straight vodka like her. After two full hours of chatting about the meaning of life, Barbie hit him with a "Do you want to come back to my place?" to which he'll reply, "Actually I don't do that but I'd love to invite you to come to church with me on Sunday." Then Barbie will jump off the roof and die.
Foreign Fuckboy Ken

Barbie met this Ken while spring breaking in Ibiza. At first he set off her gaydar, but then she realized he was just European. While he has literally no personality and barely speaks English, he's hot and has a cool accent and knows club promoters so she just kind of rolled with it. His name is Stefano…or Sergio? Or maybe it's just Steve. Barbie can't remember. Either way, the two will part ways on good terms, making tentative plans that they know will never happen to visit each other in the future. He still likes some of her Insta posts, but only the really thot-y ones.
Rich Fuckboy Ken

This guy is literally the worst, but Barbie entertains his presence because he's rich AF and pays for everything. Though she knows in her heart that she's only being invited to "chill" on his yacht because 10 other Barbies said no, she agrees to go mainly for the Instas. She'll entertain the idea of marrying him but then they'll talk for five minutes and she'll be like "fuck that" and hook up with one of his friends instead. This happens once a year and Barbie kind of loves it.
Secret Fuckboy Ken

Barbie only agreed to go out with this Ken after a particularly enlightening drunk brunch where she promised her entire friend group she was done with fuckboys and would only date nice guys from now on. Sadly, he turned out to be the greatest fuckboy of all. Between never texting back and sending her Facebook invites for his improv shows, this Ken will somehow manage to take up a year and half of Barbie's precious time. He'll end up dumping Barbie for a high school senior who thinks he's "sooooooo interesting" and Barbie will be forced to side-eye all of his Facebook statuses about being a male feminist for the rest of her days on this Earth.
Dean


This Ken doll is just Dean. Barbie fell in love with him on The Bachelorette, just like all the rest of us, and is eagerly awaiting the end of the season so she can find out if he's single and start desperately tweeting selfies at him until he blocks her.
The Wanna-Be Fuckboy Ken

Barbie met this fuckboy when she was looking for something casual and he gave every indication that he was going to deliver. Before they even hooked up he told her he wanted "something casual" and she agreed because that was legit what she wanted. To her horror, Barbie woke up the day after their "casual" hookup to find him standing over her bed with a three course breakfast and a look that said, "I want to wear your skin, my beautiful, beautiful bride." Barbie will spend the next three years ghosting this guy, always thinking that she's done with him until one morning out of the blue she gets a random text that says "wat went wrong?" and she'll know he's back again. They'll meet again 10 years in the future when he shows up out of nowhere to object at her wedding.
Shared Fuckboy Ken

Barbie and all of her friends have at least had some kind of romantic encounter with this Ken. It's kind of a joke, actually. Every pregame Barbie's friend group will gather together and see who got a DM from him this weekend. Barbie and co. usually go along with it because he's actually pretty fun to hang out with and it's not that serious. Eventually Midge will catch feelings and ruin the whole thing for everyone. Fucking Midge.
Sexy Barista Fuckboy Ken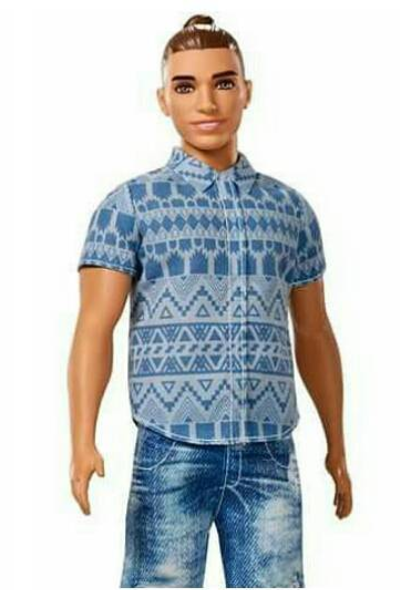 This Ken just started working at Barbie's fave coffee shop and she is living for it. Barbie has told all of her friends about him and has memorized his work schedule so that she can stop by and stare at him. After months of reading wayyyy too much into his latte art, Barbie will spot him at a club but will be too fucked up at that point to talk to him. The next day she'll show up for his usual shift at the coffee shop only to find out that he moved to Portland. She'll spend the rest of her life being 99% sure that he was The One.
King Fuckboy Ken

After you defeat all the fuckboys, you must face the final King Fuckboy Ken. Barbie literally can't even remember how she met this fuckboy. It was like one day she woke up and suddenly there he was, in her bed, dropping hints that she should go on the pill. Barbie allows this behavior to continue because he smells good and is p. decent in bed, but she never gets attached. One day he'll just straight-up disappear and she'll be totally fine with that. She'll think of him fondly every time she goes to her annual gynecologist appointment and miraculously is declared clean of all STDs.
The Definitive Ranking Of OG Beanie Babies
When thinking about toys from the '90s, Beanie Babies are probably one of the first things that come to mind, after Gak and Cabbage Patch dolls that got recalled for eating a little girl's hair. Beanie Babies were so popular that adults even got in on the game, convincing themselves for some reason that these Korean children's toys that cost like five cents to make could be worth millions of dollars someday. (Side note: if you haven't seen the photo of the world's saddest couple dividing up their Beanie Babies in a divorce, stop what you're doing and look at it right now.) I'd make fun of people for this, but I have like five Kylie Lip Kits so I can't really say shit. As a child, the Beanie Baby was the perfect accessory to your Lisa Frank folder/Beauty And The Beast Lunchbox/Pocahontas backpack lifestyle, and were basically a requirement for any playdate that you were hoping would go well. Kind of like bringing a condom on dates today. If things really take off, you're definitely going to want to have at least one Beanie Baby in your bag for a potential trade situation. But which Beanie Babies were the best? Well, there are a fuckload of them, but here is a ranking of the top 10, from back in the days when your biggest concern was how you could fit as many butterfly clips in your hair as the popular sixth grade girl on your bus.
10. Pinchers The Lobster
This lobster loves to pinch,
Eating his food inch by inch,
Balancing carefully with his tail,
Moving forward slow as a snail.
Okay I'm sorry but what child would choose a lobster Beanie Baby? I feel like on the list of kid-friendly animals, lobster ranks somewhere between an electric eel and one of those fish that has a light on its head. Maybe Ty saw The Little Mermaid and wanted to capitalize on the success of Sebastian, but I think we all know that Sebastian is the exception and not the rule. And also, isn't he a crab? Just read Pinchers' poem. None of the activities listed sound appealing to a child. Oh cool, a toy that is fat, lazy, and pinches people. Sign me the fuck up. Pinchers would only reasonably come into your Beanie Baby collection if you were one of those freaks who was like, actually trying to collect Beanie Babies, or when your one uncle who doesn't have kids made an attempt at bringing you a present.

9. Patti The Platypus
Ran into Patti one day while walking,
Believe me she wouldn't stop talking,
Listened and listened to her speak,
That would explain her extra large beak!
Okay calm the fuck down, Patti. I don't have time to listen to you blabber on about bullshit all day. This was a stop and chat, but now you're all up in my grill telling me about how platypuses are the only mammals who lay eggs and I'm like girl, you've told me this. You've told me this several times. I'm late for work now because of you and your ridiculous beak. Get your shit together. Kids who had this Beanie Baby were the ones who were desperate to "stand out" so instead of doing something cool like developing a skill, they just started saying weird shit like "my favorite animal is the platypus!" Please.

8. Humphrey The Camel
Humphrey's resting here amid,
A desert near a pyramid,
He thinks that it would be just grand,
To live somewhere that has less sand!
Wow. Okay, Humphrey. Maybe take some responsibility for yourself? If you don't want to live somewhere with so much sand, go on google, type in "apartments NYC" and get yourself a sublet. It's not my responsibility to get you out of your situation. You have to do that for yourself. Also, you're standing next to one of the literal wonders of the ancient world, so maybe try and count your blessings a little bit. As an animal, camels are cooler than platypuses (I looked it up, it's "platypuses" not "platypi") but only barely. They're kind of like gross misshapen horses that spit on you and don't look good on folders or pencil boxes or any of the other stuff you'd put a horse on so like…what's the point?

7. Cubbie The Bear
Cubbie used to eat crackers and honey,
And then what happened to him was funny,
He was stung by fourteen bees,
Now Cubbie eats broccoli and cheese!
Umm excuse me? Wtf is this poem describing? What happened to Cubbie is not funny, it's a very serious medical emergency. Fourteen bees?!? Cubbie is lucky he didn't go into anaphylactic shock. Apart from his brush with death, Cubbie is just meh. He's a bear, but like not one of the cool special edition bears that sit up straight and have a little patch over their heart. He's just like…a regular old bear who lays on his stomach. (Though now that I've read his horrific poem, I'm thinking that maybe Cubbie doesn't sit up because his heart was weakened after the bee attack, which is kind of sad.) Cubbie isn't even a cool color, he's just brown. A regular old brown bear that was stung by fourteen bees and has an extremely limited food palate. Not exactly the stuff dreams are made of. Also, I fail to see how getting stung by a swarm of bees correlates with eating broccoli and cheese—which is not a part of a bear's healthy diet, BTW. Cubbie, you're gonna get sick, bro.

6. Spot The Dog
See Spot sprint, see Spot run,
You and Spot can have lots of fun,
Watch out now, because he's not slow,
Just stand back and watch him go!
Spot is a dog. He likes to run. It's kind of his thing. As far as dogs go, being named Spot and liking to run is as basic as it gets. Like, if Spot was a person his name would be Emily and his interests would include unicorn frappuccinos, Smartwater, and Michael Kors watches. He'd definitely be wearing Lululemon leggings, a Northface, and Adidas Superstars right now, and his hair would be ombré. When you try to talk to Spot, he'd say things like "Oh Em Gee!!!" and is perpetually on a juice cleanse. We all know Spot. We all have a Spot in our friend groups. Some days, when the temptation to start a wedding Pinterest grows too strong, we are Spot. Spot is like, fine, and a necessary addition to any Beanie Baby friend group, but like, he's never going to be anybody's fave. The other Beanie Babies mostly just keep him around so they don't have to feel bad when they low-key want to see the next Katherine Heigl movie that comes out (Unforgettable looks really good, ya'll…).

5. Chocolate The Moose
Licorice, gum and peppermint candy,
This moose always has these handy,
But there is one more thing he likes to eat,
Can you guess his favorite treat?
Chocolate. His favorite treat is chocolate. That's the answer to the riddle. Takes a pretty high level of self-centeredness to have your favorite food also be your name, and I respect that. While moose (again, I looked it up—the plural of moose is moose) are not necessarily the betchiest animal on the surface, upon further investigation they have some hidden betchy tendencies, like getting wasted off fermented apples and running through town with Christmas lights on their head. Chocolate is also one of the OG beanie babies, which makes him a much hotter commodity among Beanie Baby collectors—which is apparently a group of people who still exist—so like, he's one of the wealthier members of the Beanie Baby friend group. Still, as far as I recall, "moose" was definitely not at the top of any little girl's animal companion wish list, so I doubt a lot of kids were going straight for Chocolate in the toy aisle. He's more of a "I already have all the cute Beanie Babies and now I want to branch out into smellier animals" type of purchase.

4. Splash The Orca
Splash loves to jump and dive,
He's the fastest whale alive,
He always wins the 100-yard dash,
With a victory jump he'll make a splash.
Poor Splash. Sure, he had the distinction of coming out in post-Free Willy America, meaning he was a necessary part of any respectable Beanie Baby collection, but now that we've all see Blackfish, we know that Splash was suffering. Like, sure he can do the 100-yard dash, but does he want to? Is that a victory jump he's doing, or an attempt to escape to the sea and search for his mother, who he was stolen from at birth? Splash belongs in the ocean with the other orcas, not at the bottom of your toy chest trying to make smalltalk with a giraffe. And with all that we now know about the horrible conditions in which Orcas are kept, this photo is extremely disturbing:

Still cute, tho.
3. Flash The Dolphin
You know dolphins are a smart breed,
Our friend Flash knows how to read,
Splash the whale is the one who taught her,
Although reading is difficult under water!
I honestly can't imagine a better time in the little girl-dolphin relationship than the early '90s. We've got Lisa Frank to thank for that. As a 6-year-old, there were like two acceptable favorite animals, and dolphin was definitely one of them. Dolphins had an amazing PR campaign to market themselves as cute, friendly animals, when in reality they're just really horny. Dolphins are some of the only animals besides humans and bonobos that have sex for pleasure, which raises some serious questions about how this dolphin got the name "Flash." Like, I have a feeling it's not related to speed. Still, no true child of the '90s would not have made Flash a top priority for their collection, and her ability to be considered respectable while being a closet freak is something we should all admire.

2. Mystic The Unicorn
Once upon a time in a land far away,
A baby unicorn was born one day in May,
Keep Mystic with you she's a prize,
You'll see the magic in her blue eyes.
Mystic the unicorn was the central figure in most little girls' Beanie Baby collections. Like, if you did not have Mystic, you def can't sit with us. Mystic is also one of the only OG Beanie Babies that is not a real animal (later they'd add like, ghosts and shit, but much like the Pokémon beyond 150, we do not recognize them as legitimate). There's really not much else to say about Mystic except that she's a unicorn, she's gorgeous, and after about two weeks of hanging out in the bottom of your backpack her white coat would turn a sort of smudge-y grey and your mom would have to run her through the wash, at which point her horn would kind of never be the same. Bummer.

1. Princess Diana
Like an angel she came from heaven above,
She shared her compassion, her pain, her love,
She only stayed with us long enough to teach,
The world to share, to give, to reach.
There is no question in anyone's mind that the Princess Diana Beanie Baby was basically the Lumee case of Beanie Babies. She was luxury, special edition, and only your friend with rich parents and serious Beanie Baby collections had her. She was so special that, despite being a children's toy, she was not to be played with. Nope. As soon as you bought this priceless heirloom, your parents would stick her in one of those clear plastic Beanie Baby boxes and put her on a high shelf so no one dare fuck with her. And unlike literally every other member of the Beanie Baby family, she was actually a good investment. A couple in the UK sold their mint condition Diana for $100,000, meaning that a purple bear your parents probably sold at a yard sale in 2001 could have actually paid for your college. I guess I finally understand what that Beanie Baby divorce couple was actually talking about.

The 8 Celebs Who Had No Business Being At The Met Gala
If the red carpet segment of the Academy Awards got its own spin-off show with even more paparazzi and less Ryan Seacrest commentary, it would be the Met Gala. The Met Gala, thrown at the Met in New York (obviously), is the one time of year where every A-list guest can act like they give a shit about Anna Wintour and no one can say anything about it. A-List celebs are always invited, but along with your Rihannas and your Kardashians and your Beyoncés (conspicuously absent this year, actually) some people get through Met security that are just so fucking random. Every year there's bound to be at least one Met Gala guest who shows up tragically underdressed and whom you have to stare at for like, five full minutes before you say, "Wait is that Glen Coco?" Here's the definitive ranking of the most random guests that somehow made the cut this year:
8. Paris Jackson
People keep telling me that Paris Jackson is an actress and a model, but I've yet to see any evidence of this. Does being Michael Jackson's daughter just mean you're an actress? What roles has she played? Her IMDB literally has one entry, and it is for a show that has yet to be released that I've never heard of called Star, and she is not even the star. I feel like that's the equivalent of writing "entrepreneur" on your resume when you're really just unemployed. Is this person famous? Apparently she did one campaign for Chanel in March, but like, if that's the standard for getting into the Met Gala shouldn't every ANTM winner also be present?

7. Courtney Love
Hard to imagine someone less suited for a classy A-List event than Courtney Love, but here we are. Love got to hitch a ride to the Met Gala on the coattails of her daughter, Frances Bean (name brought to you by heroin addiction), who is apparently modeling for Marc Jacobs now. Honestly, I'm kind of happy Courtney was there, if only as a reminder that she is still alive. I mean, her face looks like she's been stung by a thousand bees, but she walked the red carpet and kissed her daughter on the mouth and stuff so she appears to be in good spirits. Funny how she could never score an invite to the gala when she was like, relevant.

6. Solange Knowles
A BIT confused why Solange attended this event sans Beyoncé. Look, Solange is cool and all. "Don't Touch My Hair" is a good song. "Cranes In The Sky" WAS a good song before every radio station stabbed it to death and then stomped over its corpse, burned it, and smoked the ashes. Anyway, Solange had a cool wedding where she wore a cool white cape thing. It was funny when she punched Jay Z in the elevator, and after Lemonade it's even more so. But when I'm sitting at home waiting hoping for a doubly pregnant Beyoncé to get carried in by a hoard of male models while angels surround her, having to watch Solange walk the red carpet in her Old Navy winter coat just feels rude.

5. Hailee Steinfeld
Ugh, WHO let this girl in the door? I mean, she stepped up her game at Coachella the other weekend by managing not to look like a 13-year-old playing dress-up, but we're still kinda confused as to what the hype is with this girl. We get that she was nominated for an Oscar, but that was seven years ago. And she didn't even win. Is it her voice? Because if I hear another "Starving" mash-up come on in the middle of a SoulCycle class I'll literally leave, my $34 be damned.

4. Ansel Elgort
Oh great, Augustus Waters is here for a little TBT action. Seriously, this guy totally blew up when Fault in Our Stars came out a couple years ago, but then everyone forgot about him, so why did he get invited to this event? Like, yeah he's good-looking, but is that all you need for a Met Gala invite these days? Does Anna Wintour even know who you are? Seriously. Raise your hand if you didn't quite remember who this was until I said he was in Fault In Our Stars. Be honest.

3. Megyn Kelly
Megyn Kelly might be a major boss in terms of TV journalists, but let's be real—she doesn't even go here. The Met Gala's guest is probably divided into 40 percent Hollywood actors, 30 percent singers, 20 percent models, and then like, 10 percent "others," and Megyn def went in the last category. Maybe she wants to get more screen time to help her go to war against Kelly Ripa? Either way, this dress looks like she got it from Sears.

2. Jaden Smith
Oh no, NOT Jaden Smith. Can we stop trying to make the Smith children happen, please? This is the kid who said "How can mirrors be real if our eyes aren't real." How long are we going to continue to enable this child? Like, yes he's family friends with Kendall and Kylie but Kendall and Kylie at least know how to behave (kind of). This kid brought his own human hair with him as an accessory. Dude shows up with a literal bouquet of his own dreadlocks and we're just gonna be like, "Sure, keep being famous! you're doing great!" No. We should have shut this shit down when he wore a white Batman suit to Kim and Kanye's wedding. Now we have to live with the consequences.

1. The Winklevoss Twins
Cameron and Tyler Winklevoss are those twins from The Social Network who say the word Harvard six times per sentence and are still super bitter about Zuckerberg "stealing" their idea. Only, the twins at the Met Gala were the real Winklevi and not even the cleverly edited ones played by Armie Hammer, so we're doubly confused. I mean, where do we even start with this invite? Did they just send in an envelope of cash and threaten to sue if they didn't get invited? Plus, why do they even want to be there? For a selfie with Karlie Kloss?

Read our Met Gala fashion recap here!
Stop Wasting Your Money On These Sh*tty Hummus Brands
I think it's time for us to all take a minute to appreciate hummus. Right up there with avocado toast, froyo, and iced coffee, hummus is a mainstay of the betch food pyramid. Whether you're trying to lose weight and using it to make your celery taste less like sadness or you're going all out with toasted pitas and feta, hummus makes chickpeas relevant. I mean, okay, chickpeas have kind of always been relevant, but like, hummus made chickpeas relevant to us. But here's the thing, given that the Whole Foods of the world now know how much we betches crave hummus, there are a flood of options at every grocery store ranging from "the most delicious fucking thing you've ever had in your life" to "is this just chunky mayonnaise?" In order to save you from subpar Mediterranean dip at your next tapas night (or personal Netflix binge-a-thon), we've rounded up the top eight grocery store hummus (hummuses? Hummi?)—ranked from best to best left as a last resort.
1. Sabra Classic Hummus
Baby's first hummus! Anyone with even a casual interest in chickpeas mashed up and mixed with spices/anyone who has ever gone on Birthright has tried this shit. This goes to show you that having a loyal band of followers and lots of money for advertising pays off. The classic flavor of this hummus is flanked by a hint of lemon, a lil garlic, and creaminess. So, if you're fine with ignoring the amount of times this shit has been recalled for e coli, listeria, avian mad cow flu etc., it should be a staple in your fridge.

2. Cedar's Classic Original Hommus
Like that chick who went on study abroad and now pronounces Paris "pah-ree," you can tell that this shit is legit by the fac that they spell it "hommus." Aside from a few artificial ingredients that we could do without, the taste on this one was authentic and more of the Lebanese variety—i.e. there's more tahini in it. It's smooth, it works well on veggies, and honestly thumbs up on this shit.
3. Abraham's Traditional Style Hummus
Idk who Abraham is, but he sure knows how to make hummus. Want something homemade tasting that doesn't actually require you to do work? Get a batch of this shit. It has a litte garlic, a little citrus, and a fuck-ton of chickpeas. This one is great for dumping in a bowl and drizzling some olive oil over the top. It's also not bad for plopping into a tupperware and bringing to a potluck like you made it yourself.

4. Roots Original Hummus
Okay so aside from the 6 grams of fat for every 2 tbsps (hummus' fatal flaw), this shit was pretty legit. Also, it swaps canola oil (always made from the FRESHEST canolas) with safflower oil, which like, makes us feel better since it's linked to lower cholesterol and lower blood sugar. This one is the healthy betch's bff.
5. Atheno's Classic Hummus
Like the sloppy drunk sex you had on Saturday, it's not bad, it's not great—but this shit has the most in terms of detectable spice like cumin, coriander, etc. However, it has an almost sour taste which like could work on a pita, but, honestly, the grainy and over-whipped texture was a little odd.

6. Whole Foods Classic Hummus
If you're searching for a hummus as bitter as you are, head to Whole Paycheck and pick this shit up. Lemon, lemon, lemon. If you're a citrus fanatic who loves to pay a thousand dollars for mediocre product, this is 100% for you and all lemony friends. However, if you'd rather taste the combo of chickpeas, tahini, and spices that like, is actually hummus, pass on this shit.
7. Trader Joe's Classic Hummus
This hummus was about as interesting as the male model I dated in college. Pretty to look at—nice packaging, etc.—but once you dive in, meh. Not a whole lot of depth here. I mean, if you're into neutrality and looks over everything else, go for it. You'll have the added benefit of going to Trader Joe's and elbowing hipsters out of the way while you all scramble to wait in a long AF line.

8. Wild Garden Traditional Hummus Dip
Um, pass. First of all, you won't find this shit in the refrigerated section with the other hummus. Why? Because it's in the CHIP AND DIP AISLE? Unacceptable. Also why? Because it has a lot of shit that allows it to be shelf stable. It doesn't taste awful—lots of spice and an almost acidic taste—surprisingly homemade for something that's next to the jarred queso, but it is 100% the Forever 21 of hummus (good in a pinch, can pass for real hummus, but not a long term option).